10 Ideas For Your Jar Of Pasta Sauce
Sure, there's nothing quite like a homemade pasta sauce.
Nonna's passed down Italian sauce recipe is always a hit. That fragrant, bubbling pot of deliciousness has its time and place, but let's face it—weeknights are much too busy for Sunday's simmering sauce. Did you know that your pantry can be a source of rewarding weeknight recipes too?
We hate to brag, but our Pomodoro Fresco Sauces are carefully crafted authentic Italian recipes using only the freshest, best-of- the-best ingredients: signature Italian plum tomatoes, extra virgin olive oil, handpicked veggies and herbs… because we want to help your recipes to come alive, whether they take 30 minutes or 5.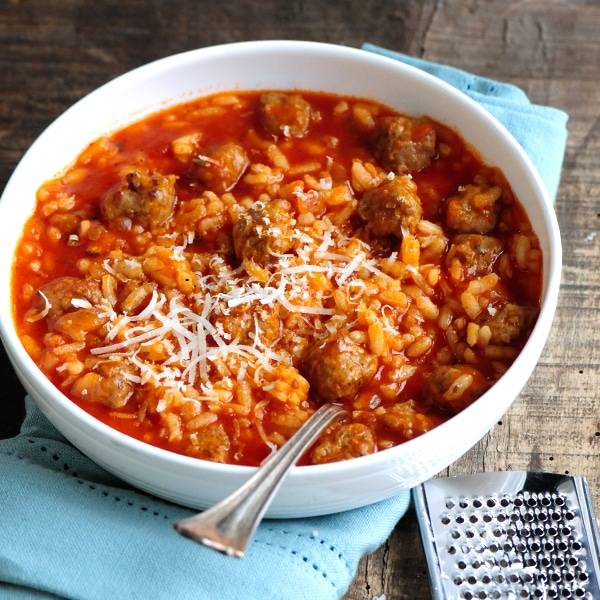 10 Tasty Ways to Use that Jar of Pasta Sauce
Weeknight Skillet Lasagna: Who says you need a casserole dish to have a good time? It's both quick and easy to create a stovetop lasagna with all the flavor and cheesy goodness of the beloved Italian classic. DeLallo No-Boil Lasagna noodles take time away from additional pasta prep.
Fried Cheese Ravioli: A superstar recipe that is both amazingly delicious and family-friendly. Use fresh or frozen ravioli—bread them, fry them up and serve them with your favorite tomato sauce. We like classic marinara, but you can spice things up with a zesty Arrabbiata.
Savory Saucy French Toast: Skip the syrup and turn that breakfast sweet into an irresistible Italian-style meal. You need to try this.
Chicken Dinner Winner: Chicken Cacciatore features peppers, onions and mushrooms in a lush pasta sauce… All on your stovetop. Serve it up with a side of pasta, garden salad or steamed broccoli.
More Than Just Spaghetti's BFF: Meatballs are for more than just pasta, you know? Our Sunday Sauce Meatballs recipe is a classic Italian recipe we adore. Feature meatballs on a crusty roll with Parmesan or slice them up in a panini, then top with mozzarella and fresh basil. Meatballs make a great stand-alone entrée too, which is typically how they do it in Italy.
Italian Egg Rolls: We aren't pulling your leg with this one. This Asian-inspired comfort food is sure to be the hit of your next get-together. Italian sausage and creamy Fontina wrapped in crispy lasagna noodles? The only way to finish it off is with a hearty bowl of marinara for dipping!
Other Italian Classics: Don't forget about polenta or risotto! Both hearty Northern Italian classics, each lends itself to the bold fresh flavors of a tangy tomato sauce. Cooked, cooled, then cut, polenta becomes a savory canvas for dressing up. Easy and family-friendly, Weeknight Risotto with Mini Meatballs is a hit around here.
Baked Pasta Perfection: Along with the staple Mac 'n Cheese, there are tons of ways to toss together some awesome ingredients and create a baked pasta masterpiece! Raid your pantry and your refrigerator for ingredients, even some of last night's leftovers! (Remember to be generous with the sauce, so you don't get a dry casserole.
Dress It Up with Flavor: Create a tangy tomatoey vinaigrette for your leafy greens. A great pasta sauce stars a rich and bright tomato flavor and a bouquet of fragrant herbs, so it just makes sense to use it as a dressing, no? Dazzle picnic pasta salad, fresh veggies, cold rice and grain salads, greens salads… But don't stop there, use this tasty vinaigrette as a vibrant marinade for grilled meats too!
A New Twist for Classic Entrées: With so many versions and adaptations, meatloaf is much like an experiment in the comfort food world. Add a new dimension to your family recipe with a bold-and-tangy tomato sauce. We love this Italian-style meatloaf featuring Parmesan, rosemary, ricotta… Save the ketchup for your fries.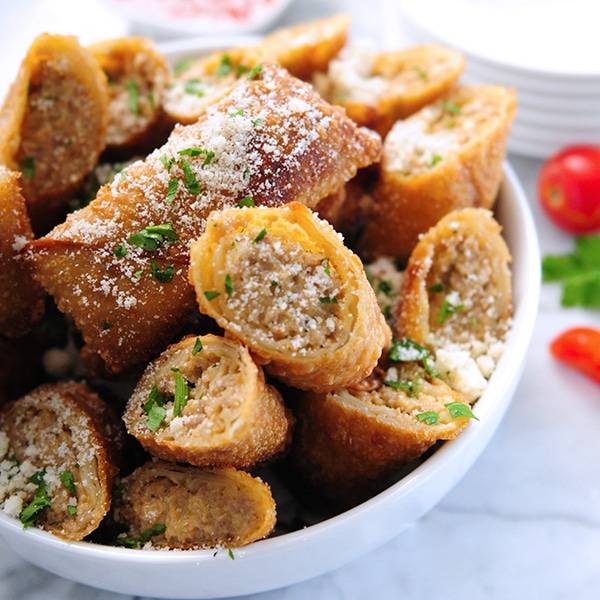 Leftover Sauce?
Some leftover sauce in your jar? Don't let it go to waste! First, be sure to check the label for storing instructions and expiration date. Many sauces can be stored for a week or longer in your refrigerator—plenty of time to introduce its robust tomatoey presence to your meals.
Ideas for a Few Spoonfuls of Pasta Sauce
Personal pizzas on bagels, English muffins and flatbreads.

Chili, creamy tomato and minestrone soups.

Italian Sausage with Peppers & Sauce.

Eggs in purgatory or top scrambled eggs.

Spanish-style rice and beans.

Italian-style grilled cheese.

Dip for garlicky breadsticks.