DeLallo Goes to Italy
Pasta is a big part of who we are, of course, and great care goes into every detail of pasta making. That's why we visited our Pastificio (pasta factory) earlier this year to share the experience along with some of our pasta loving friends: @foodiecrush, @skinnytaste and @bromabakery.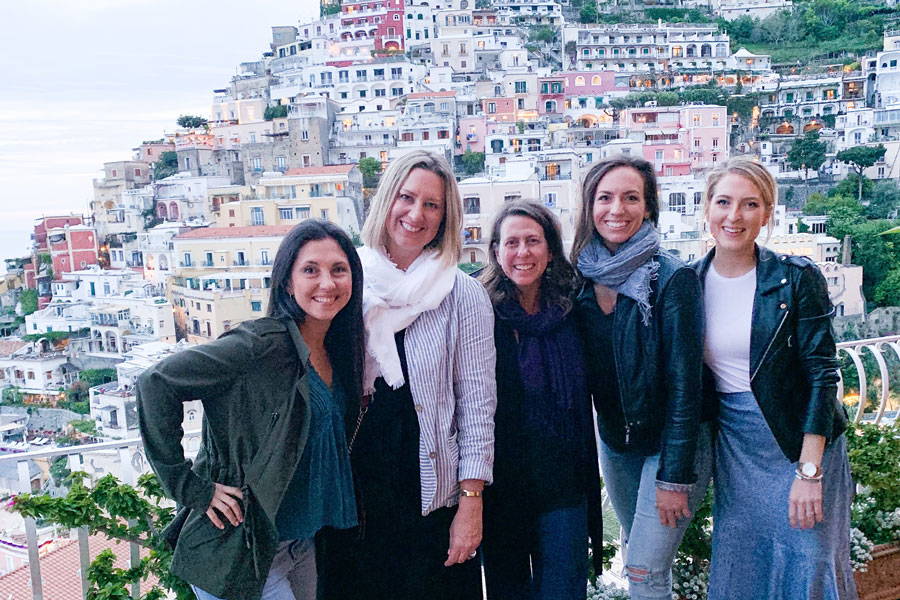 Day 1: After all the anticipation, we finally made it to Italy! While our main mission was to tour the pastificio to check out our new pasta packaging, we planned to rest up a bit after a long flight for the 5-day journey ahead.
Once we flew into Rome, we headed for our evening's accommodations—a strikingly beautiful seafront hotel called Hotel Miramare Stabia. It wasn't enough that it was gorgeous nor that it was situated along the black volcanic sands of Castellamare di Stabia, a beach along the Gulf of Naples, but we were greeted with a well-earned glass of blue-tinted Prosecco! That said, it was definitely mangia! time.
What We Ate: We had our first Italian meal: Grilled Polpo, Prosciutto and Burrata, Caprese Salad and Pasta al Pomodoro. Airplane food had nothing on this feast!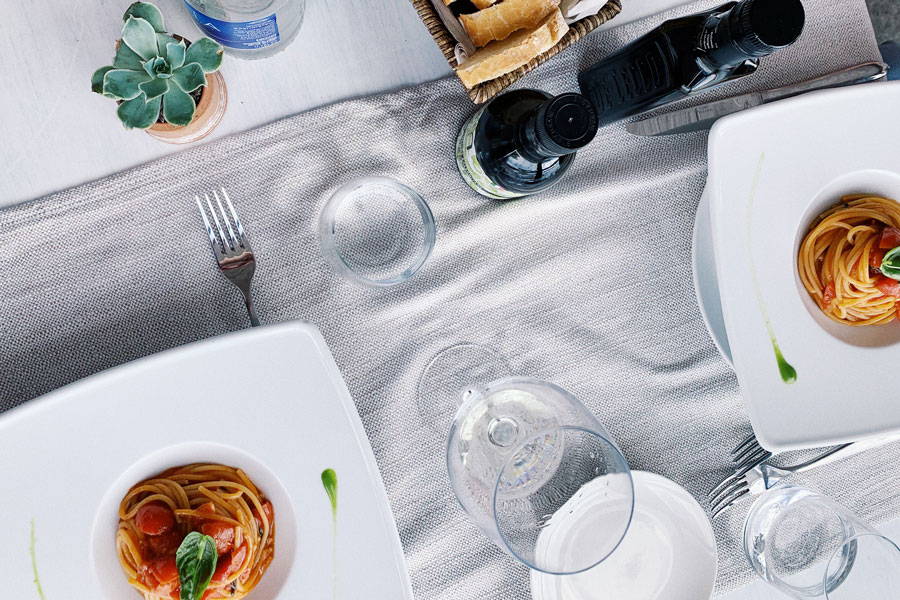 We headed back to our rooms for a nap, needing to adjust to the time, but soon we were off to stroll the town and catch a pizza pie (or 5) at Pizzeria Tre Vele!
What We Ate: All the pizza from Pizzeria Tre Vele!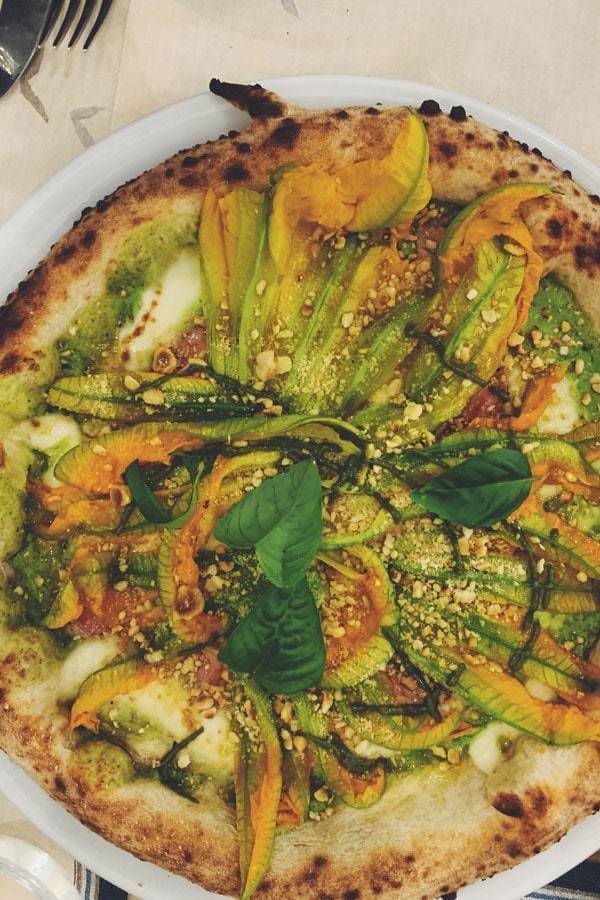 Day 2: We woke up early to begin our journey to our pastificio.
Pasta is a big part of who we are, of course, and so great care goes into every detail of pastamaking. That's why our prized Italian pasta gets it start in the area where pasta was born, an area south of Naples at the beginning of the Amalfi Coast. They call this region the "City of Pasta."
What our blogger friends learned on this trip is that authentic Italian pasta is simple, really, requiring only three things: high quality semolina flour, natural spring water and a slow drying time.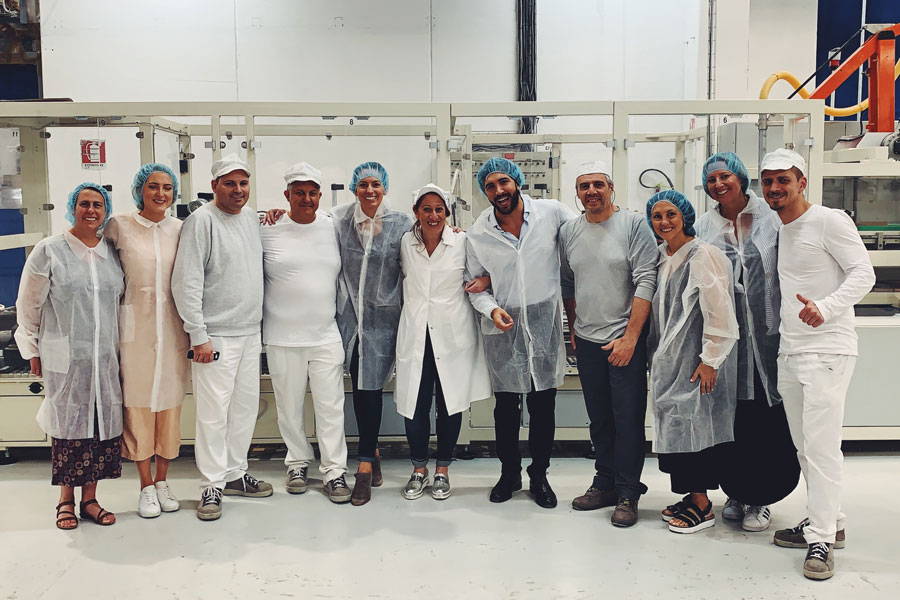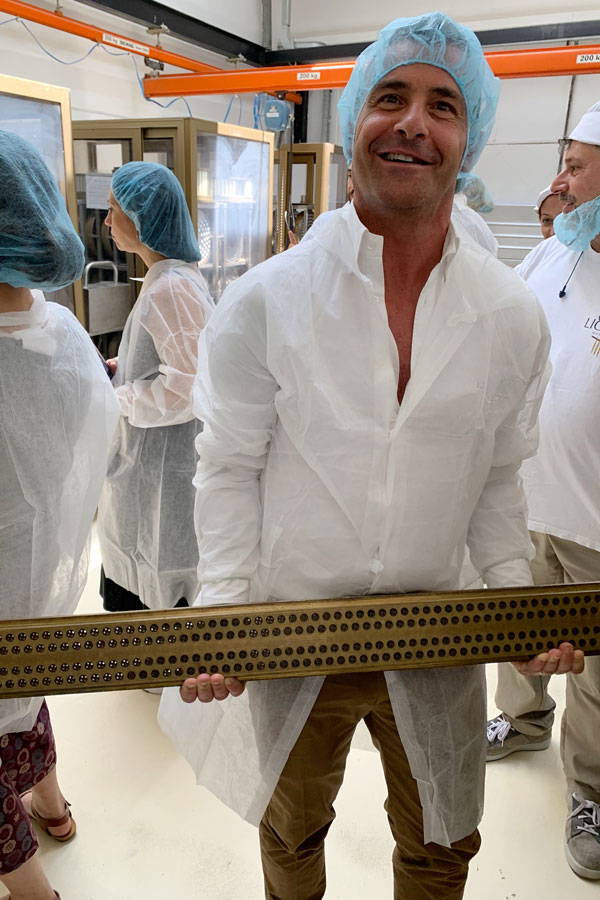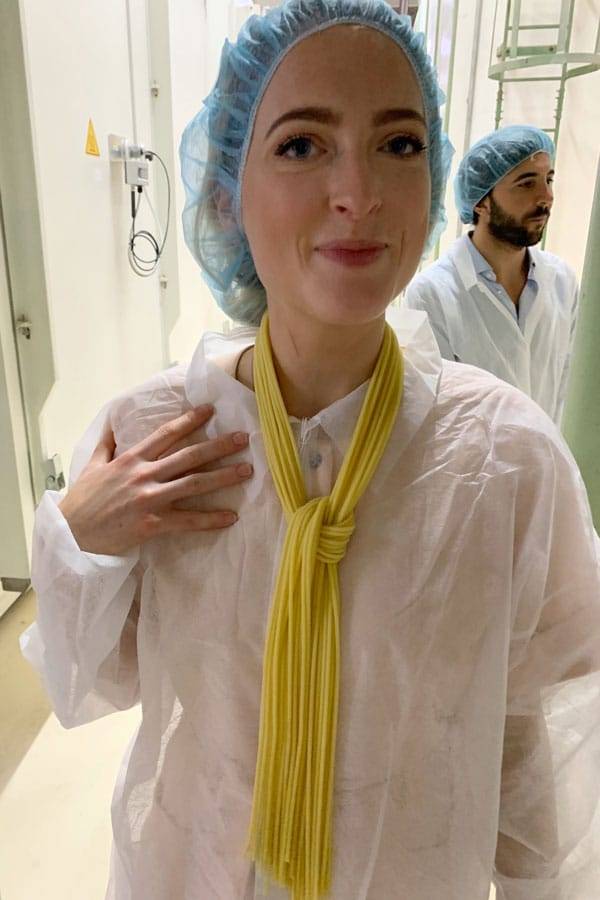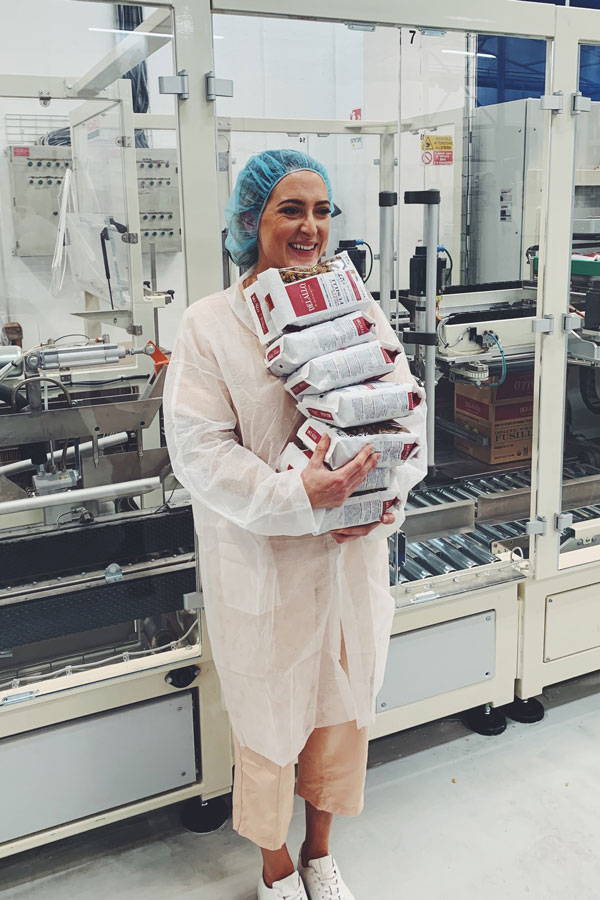 At DeLallo, we've come up with the best blend of the highest quality durum wheat to create superior Italian pasta—pasta that boasts a beautiful golden hue, irresistible aroma and high protein content. Sure, it's a simple recipe of just wheat and water (and patience!), but it's the quality of those ingredients and how they're used that make all the difference!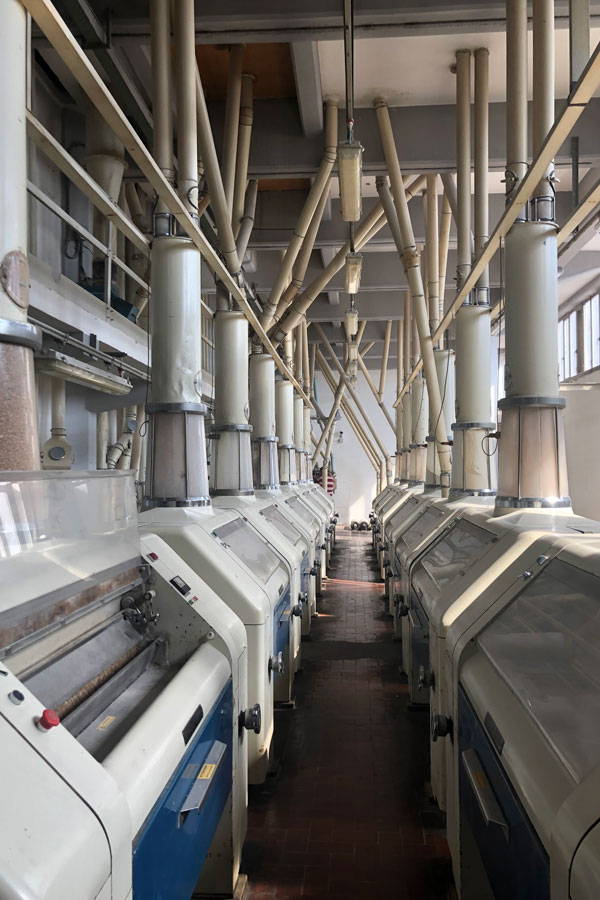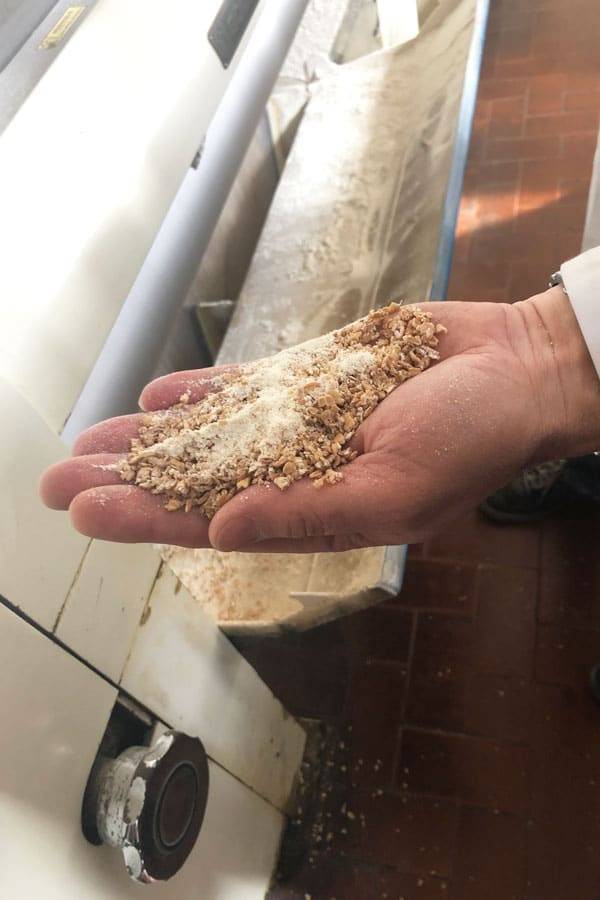 Bronze Dies: Did you know that how the pasta is formed matters almost as much as the ingredients themselves? While it takes more time and precision than modern methods, the use of bronze dies to extrude pasta is invaluable to the finished product. Unlike Teflon, which gives pasta a plasticky feel and no texture, bronze dies are a traditional method that give authentic Italian pasta its signature rough surface, creating a naturally porous surface to capture every type of sauce. This ensures the best bite, every bite. And we have over 140 bronze dies at our factory… pretty impressive!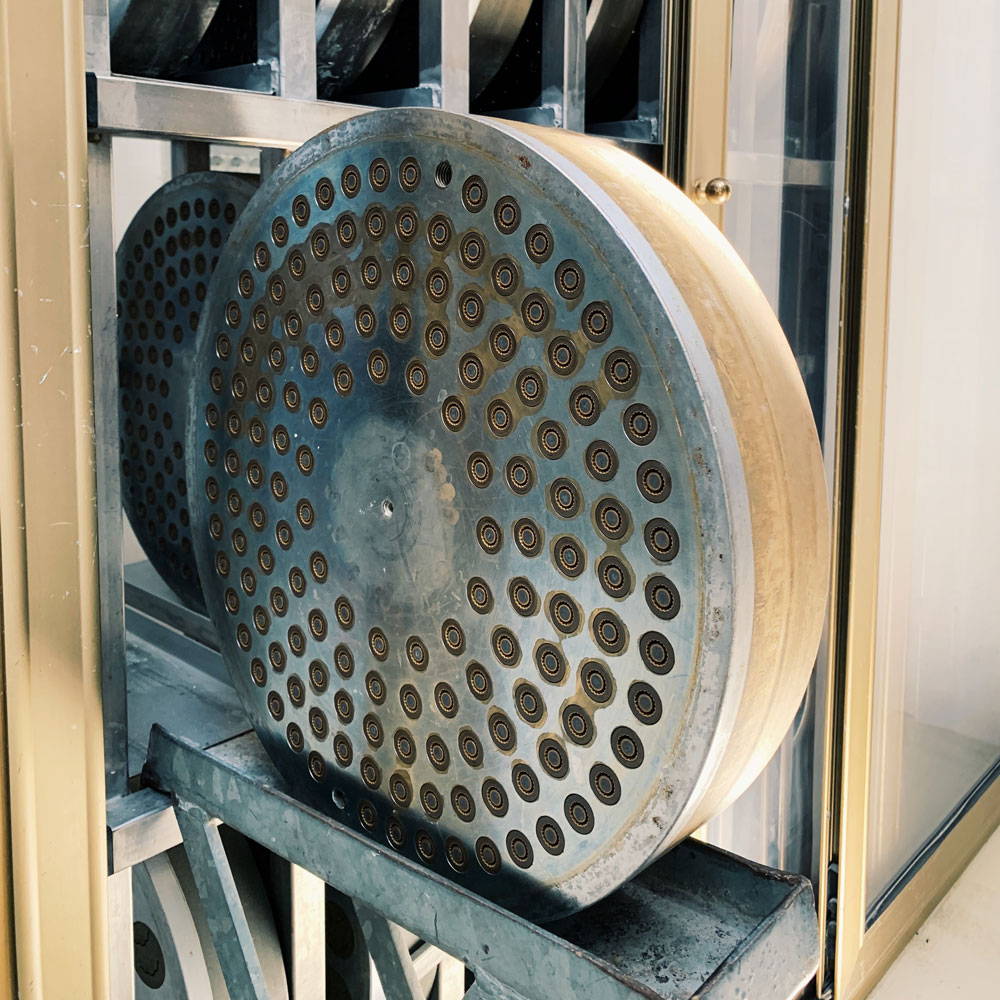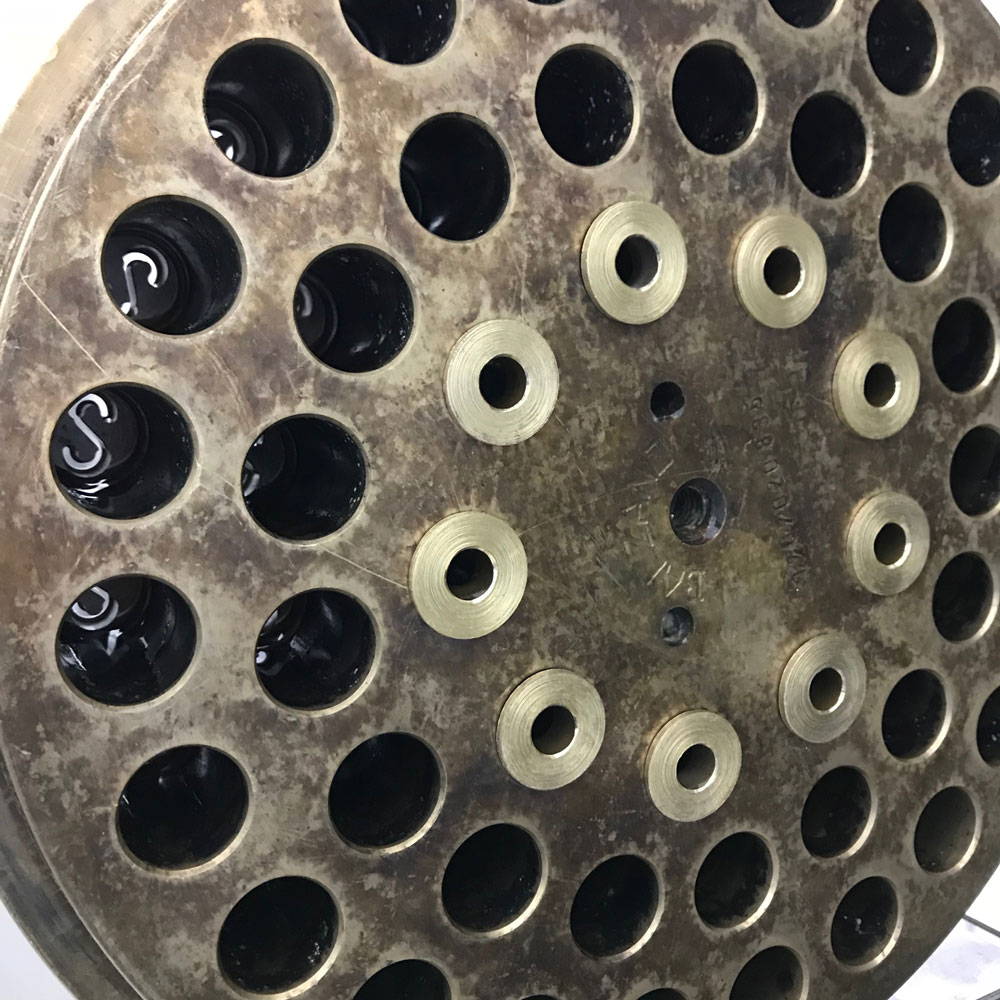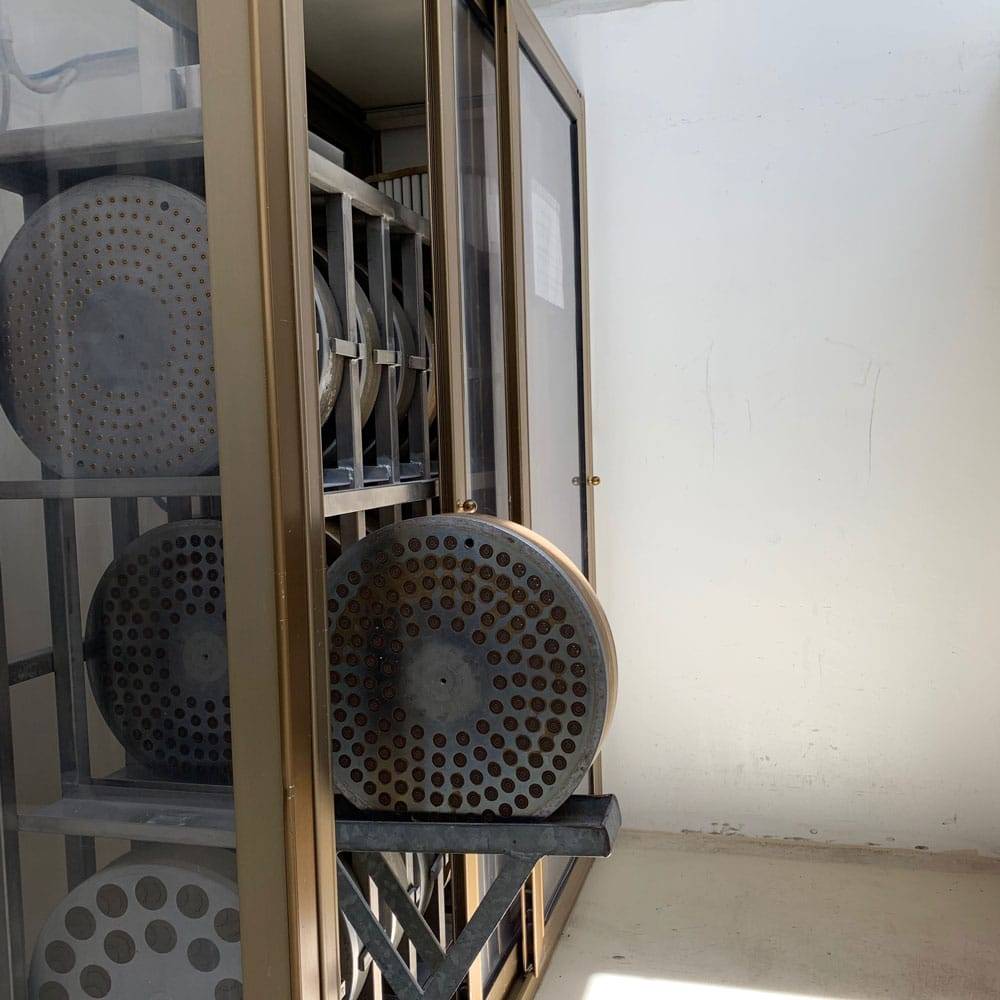 Instead of using high heat to dry pasta quickly (the most cost effective way), we take great care in allowing our pasta to dry slowly at low temperatures—the natural way. Sure, using heat is a quicker way to go, but it can strip pasta of flavor and nutrients. Moreover, it will certainly affect the texture of your cooked pasta, which should always cook up al dente.
On the tour, we got to see pasta being mixed, cut, packaged and boxed… then, readied to be sent back home to the U.S.! We were super excited to share our knowledge and pasta-making methods with our friends, those who have made food an art, using DeLallo Pasta to create amazingly yummy recipes that we can share with you.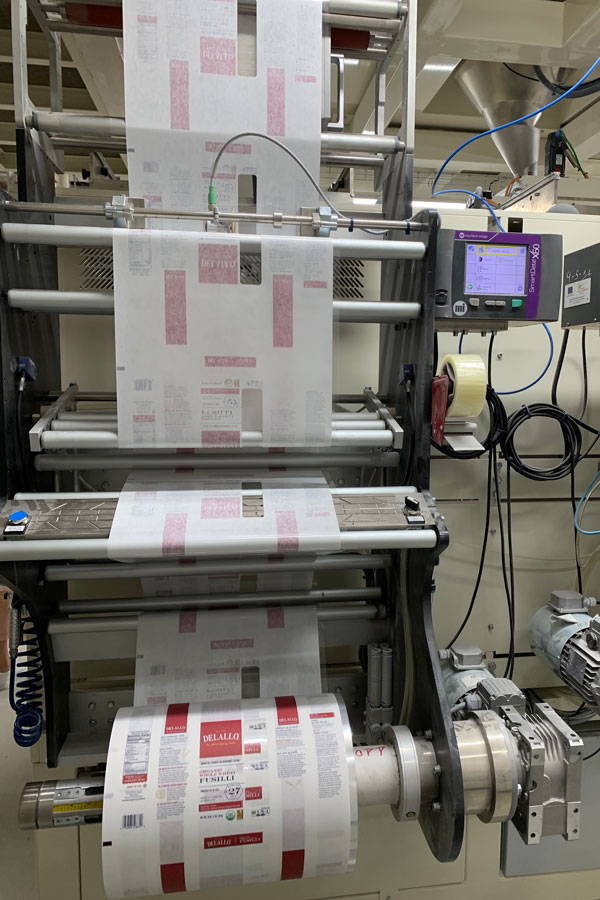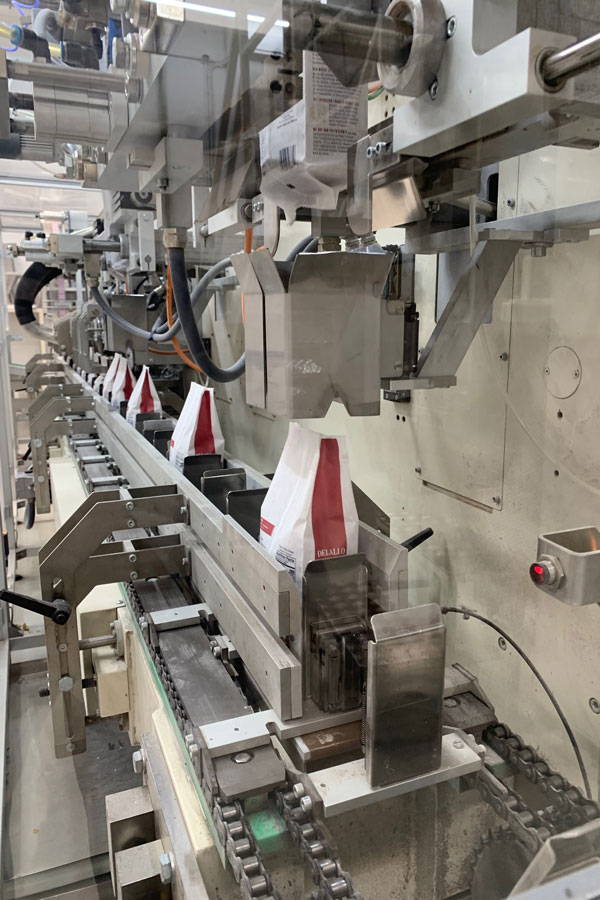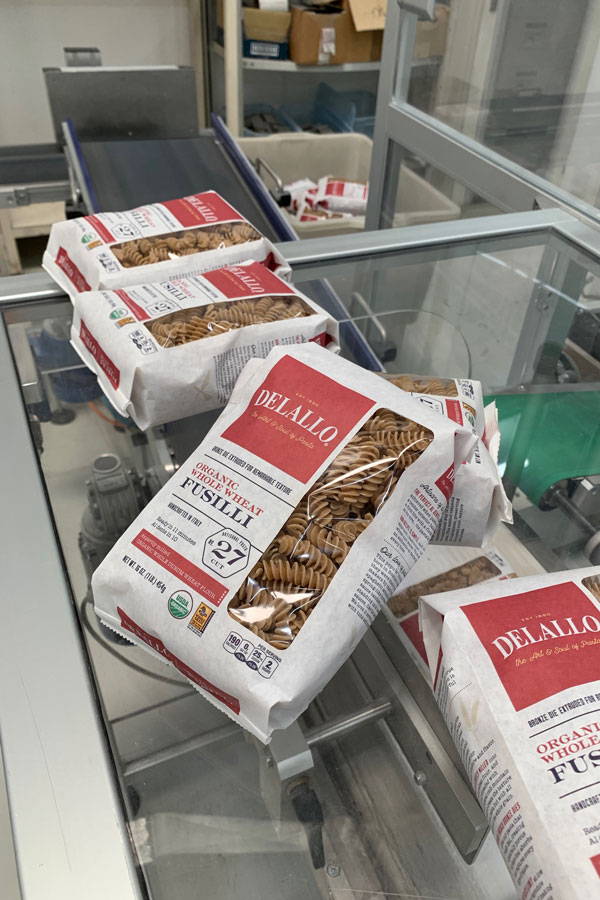 After the factory tour, we had lunch at Piazzetta Milu! This family-run restaurant is right near the seafront, boasting an elegant combination of traditional and modern. The meal began with a palette-cleansing hit of celery juice. From there, we dined on fresh-baked bread for dipping in 10-hour ragù, Gran Crudo, a beautiful artichoke drizzled with fragrant basil pesto, fettuccine tossed with 5 different types of clams… and for the finale, tiramisu with truffles.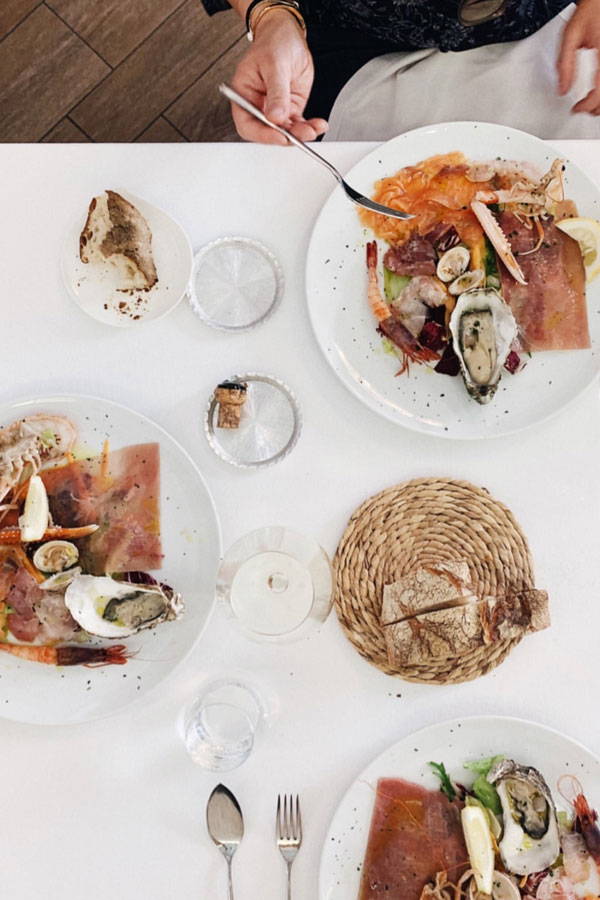 Later that afternoon, we made our way down the coast to Sorrento… what a view! And the lemon trees! It was straight out of a dream. After a short rest, we took the windy narrow drive along the cliffs down to Positano for an indulgent dinner at Le Sirenuse: more seafood, more pasta, and of course, sparkling wine.
On Saturday, we took a cooking class at Don Alfonso 1890, in Sorrento. Chef Nicola, our instructor, was amazing! He taught us how to make three incredible pasta dishes using our DeLallo pasta.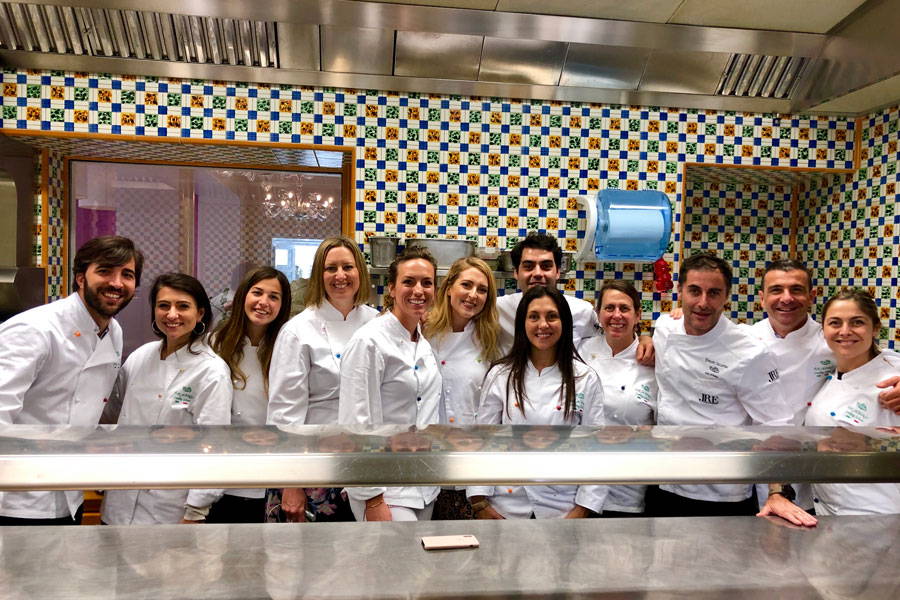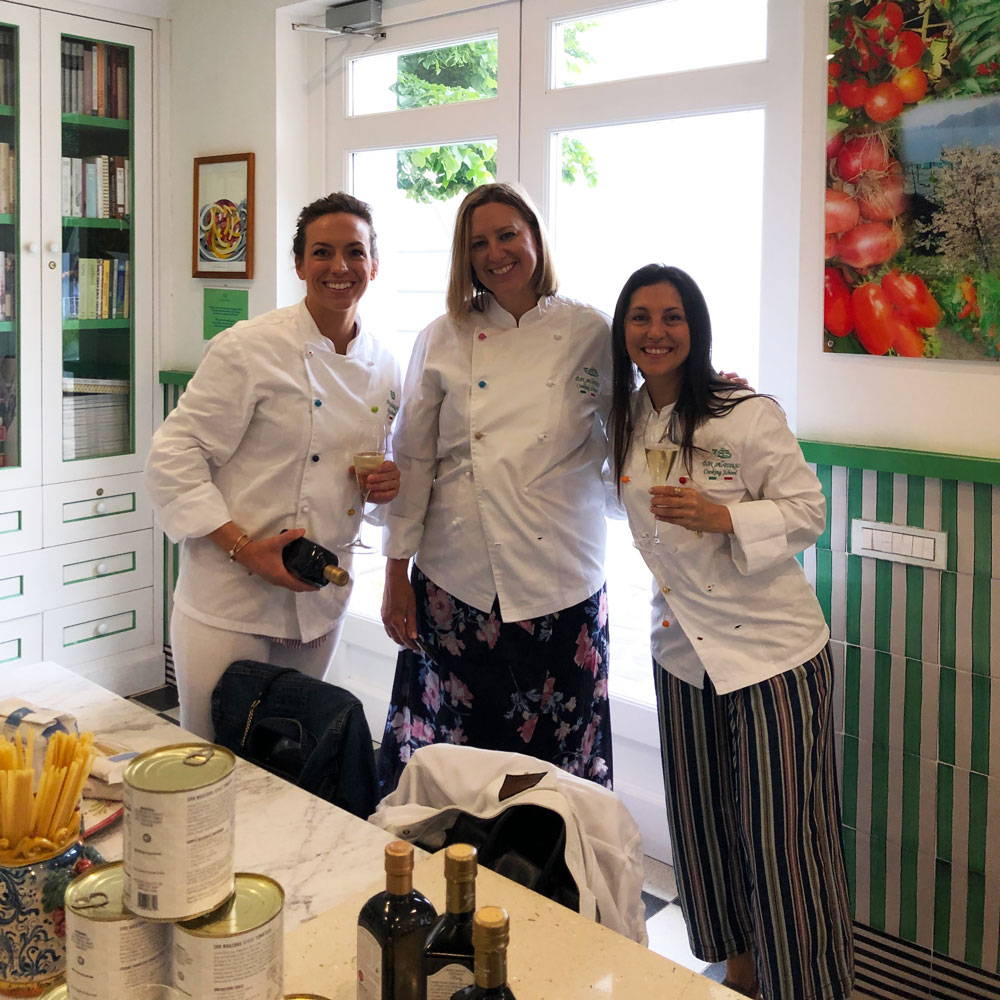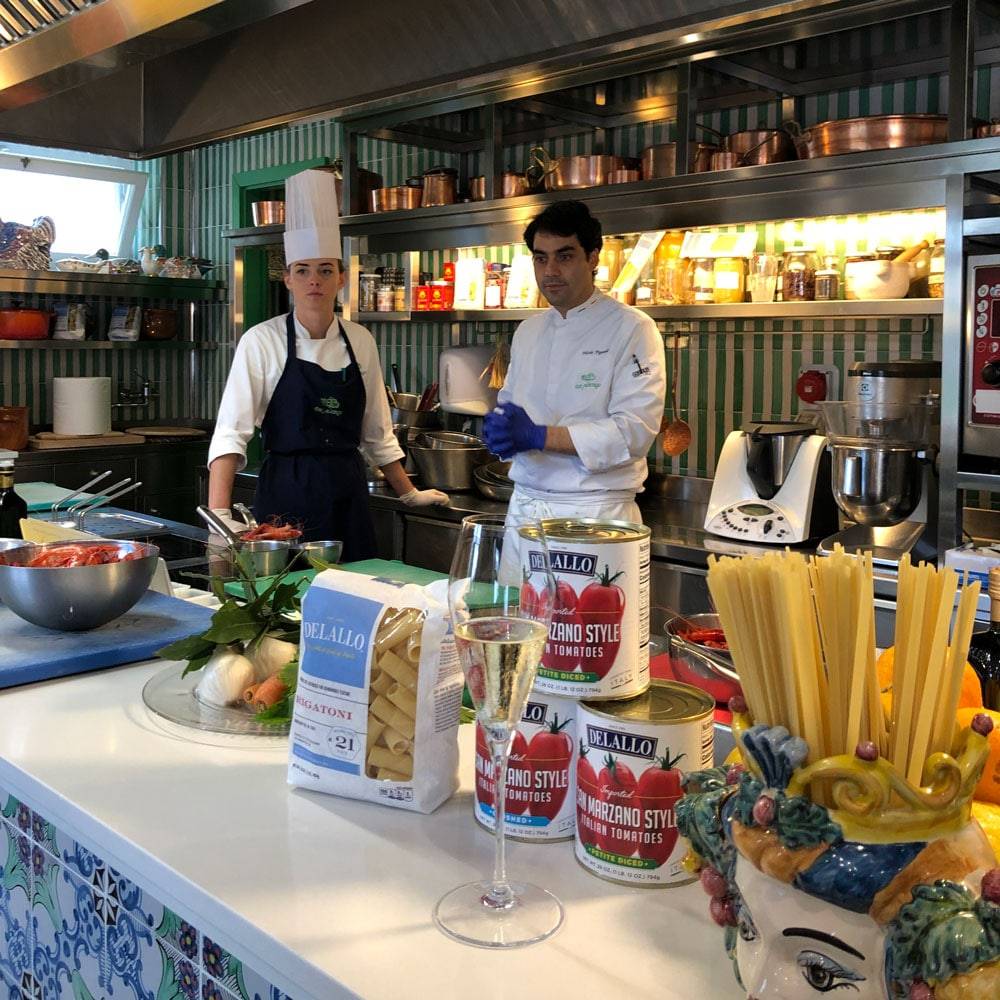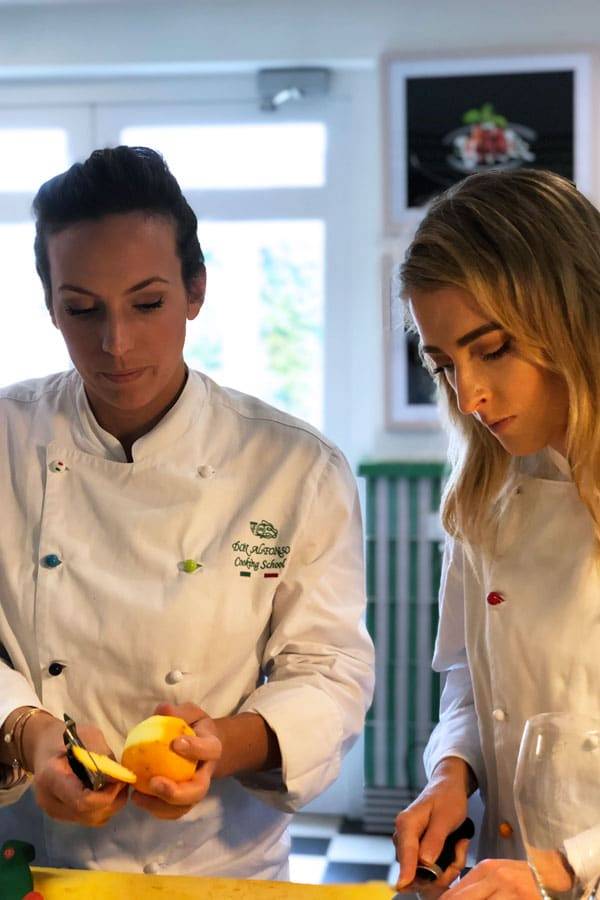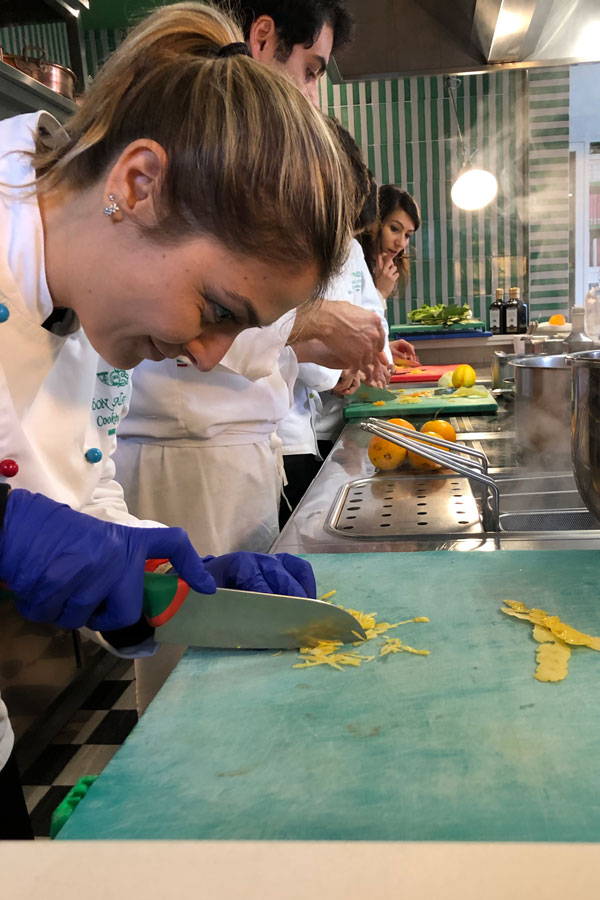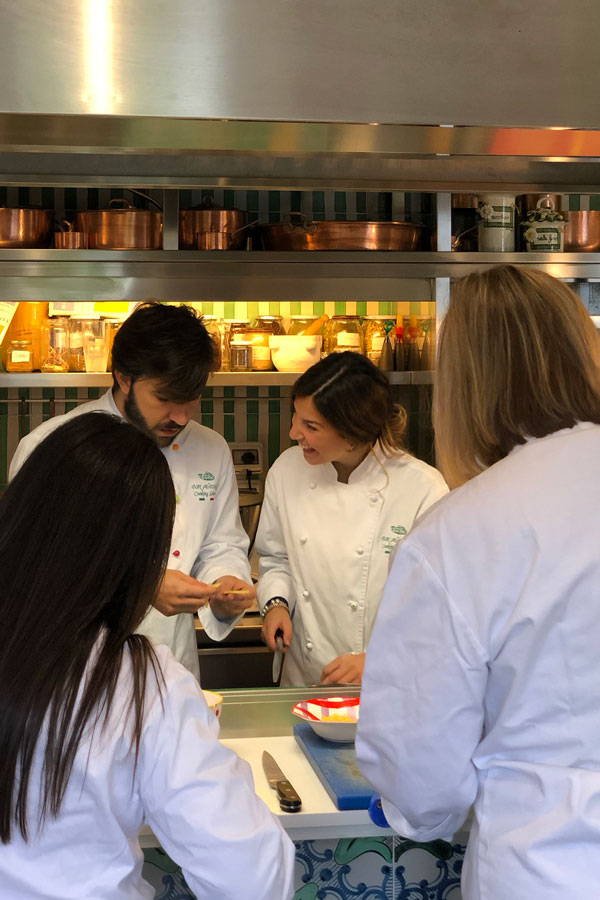 Dish #1: We began with fettuccine and shrimp in a sweet citrus sauce. Everything was so fresh: the shrimp was caught locally in the Amalfi Sea, and the lemons and oranges were picked from a farm in nearby la Peracciole. We prepared a simple stock of shrimp shells, celery, onion and carrots. Fun tip: once the shrimp shell mixture cooks for about 10 minutes, shock it with an ice bath, then let it sit for about 40 minutes. This brings the impurities of the shells to the top, so you can skim them off.
Recipe: Shrimp Fettuccine with Citrus and Shrimp
Dish #2
Next up, the dish they are most famous for…
Pasta al Pomodoro
. So simple to make, but so delicious and silky smooth. One important takeaway from this lesson was to tear basil rather than cut it, as it gives off the best flavor.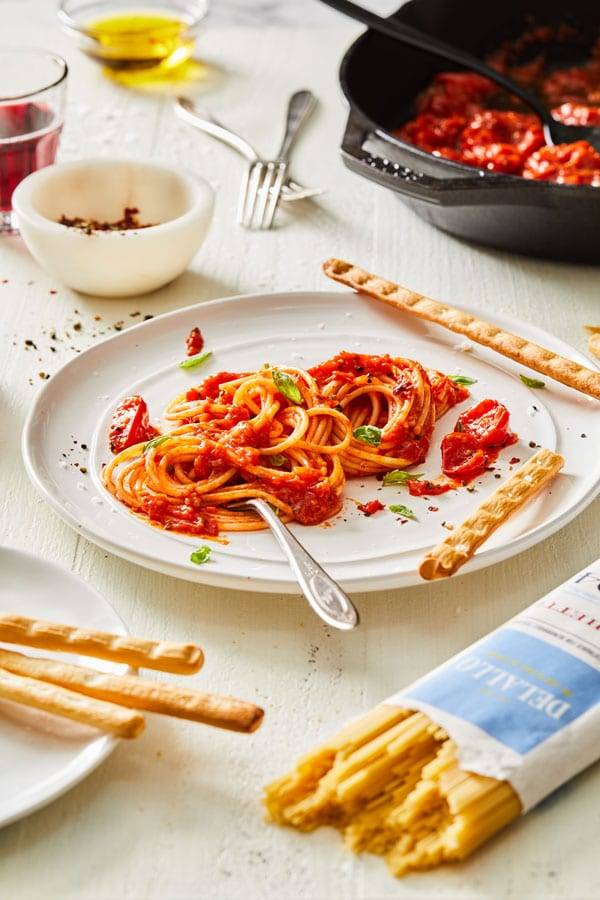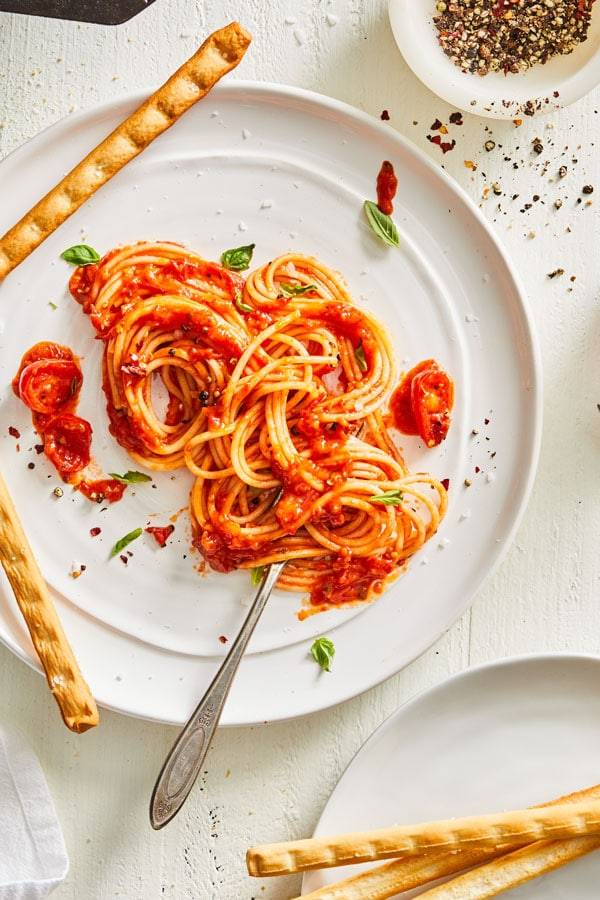 Dish #3:
Pasta alla Genovese
was the final dish we prepared. Genovese sauce is a rich onion-based pasta sauce from Campania, a favorite Sunday dinner pasta in that region. This dish is probably the most iconic of all Neopolitan pasta sauces, yet is little known outside of Italy and scarcely seen outside of Naples itself. What did we learn with this lesson? Don't let 3 or 4 pounds of onions scare you! Cooking them low and slow gives this recipe tons of flavor.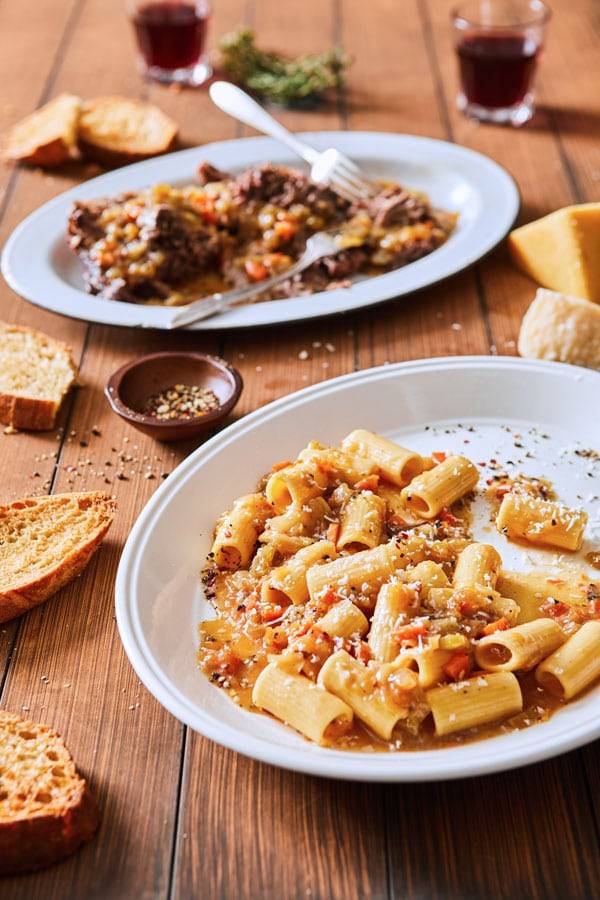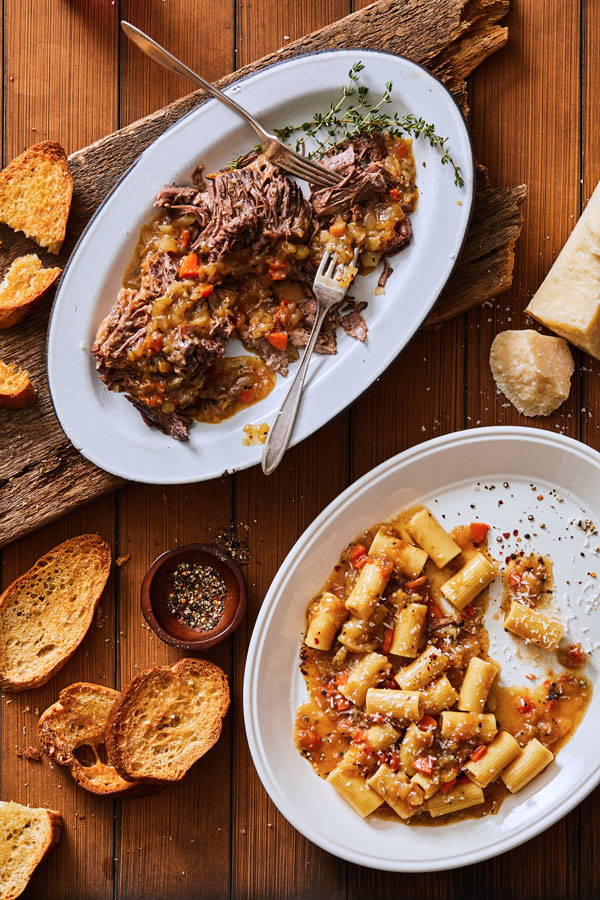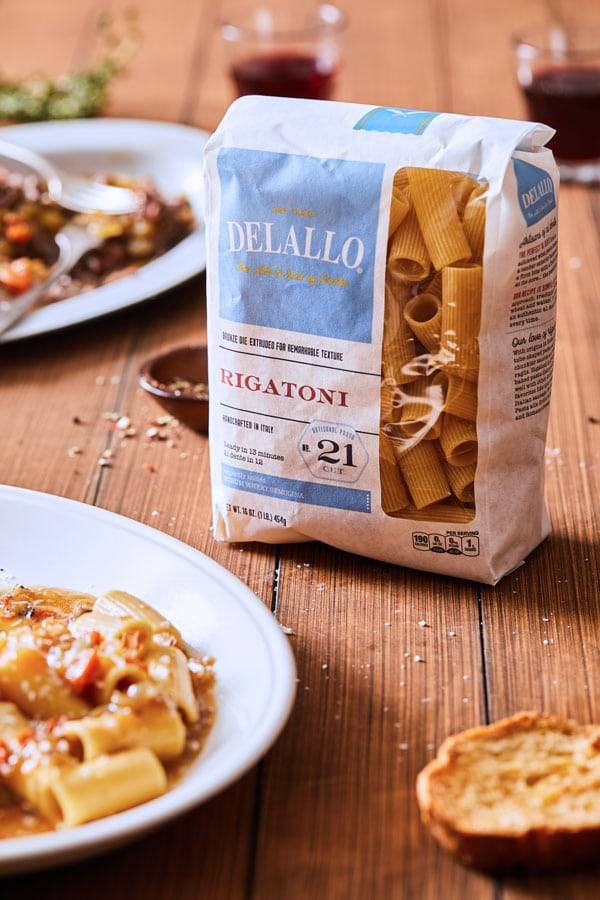 Recipe: Genovese Riagtoni
After class, we rode the ferry over to the island of Capri, where we browsed the shops, snagged some gelato and landed at the famous Anema e Core night club. With its name meaning "Heart and Soul," this magical feeling 60's-style disco was a fun way to unwind.
Day 4: It was truly a relaxing day on the island of Capri, but especially notable was our fabulous late-afternoon lunch at Lido del Faro. This dining spot is tucked away on the other side of the island, near to the Punta Carena Lighthouse. It's no wonder people say this is one of the most beautiful spots on the island. What did we eat, you might wonder? More seafood and more pasta… surprise! We couldn't get enough!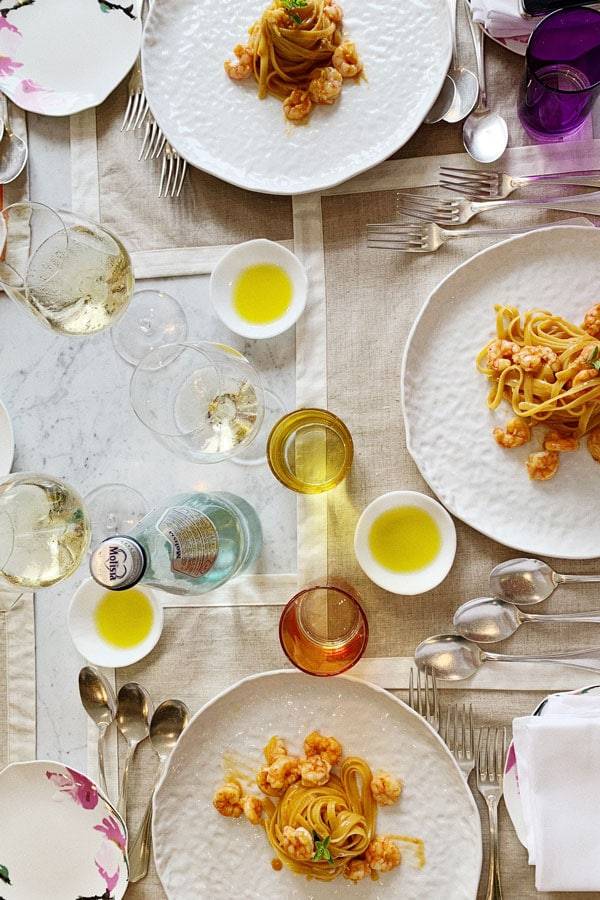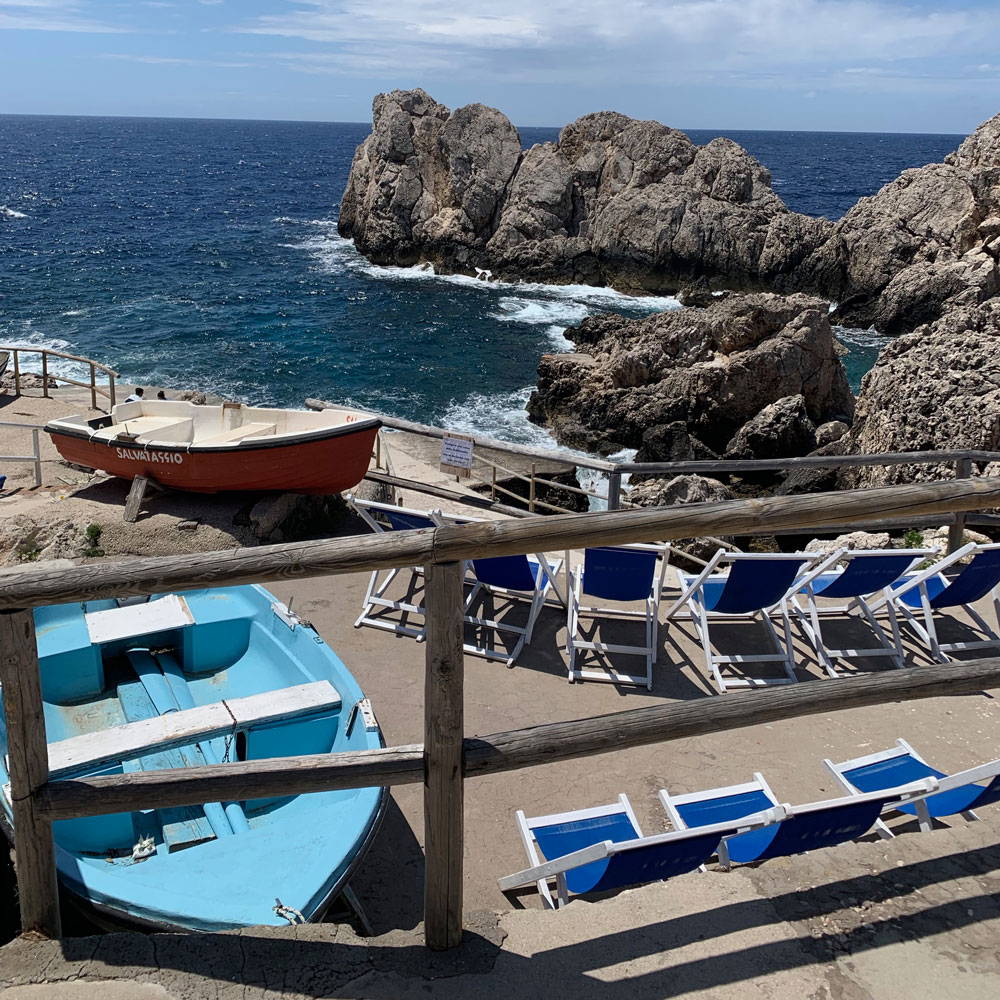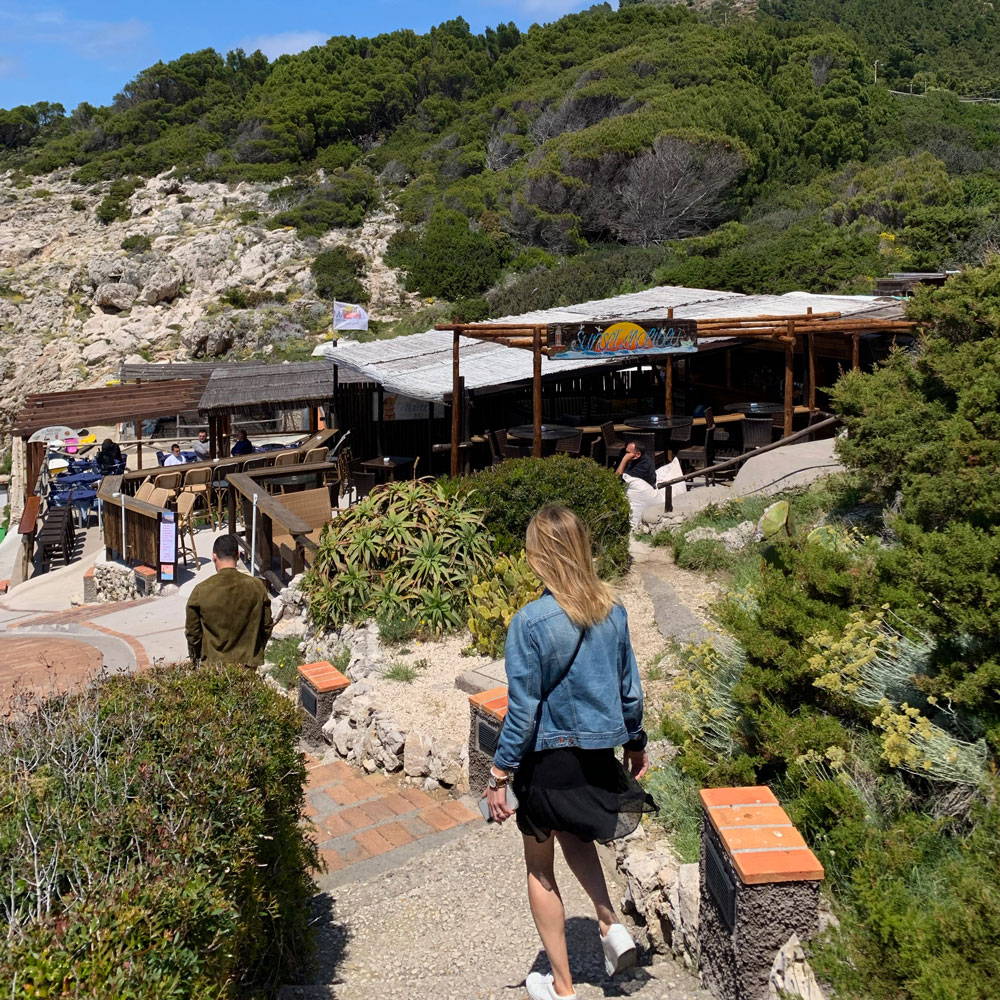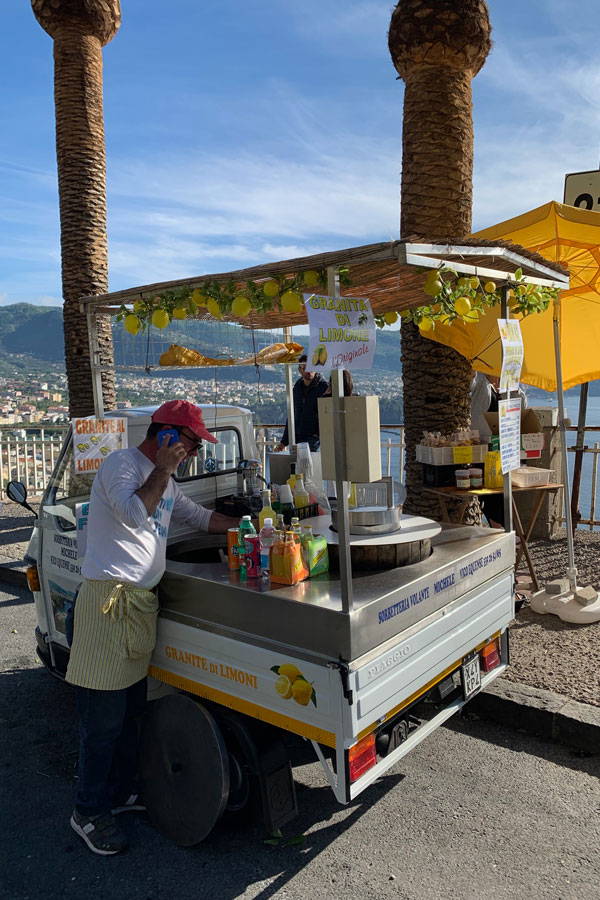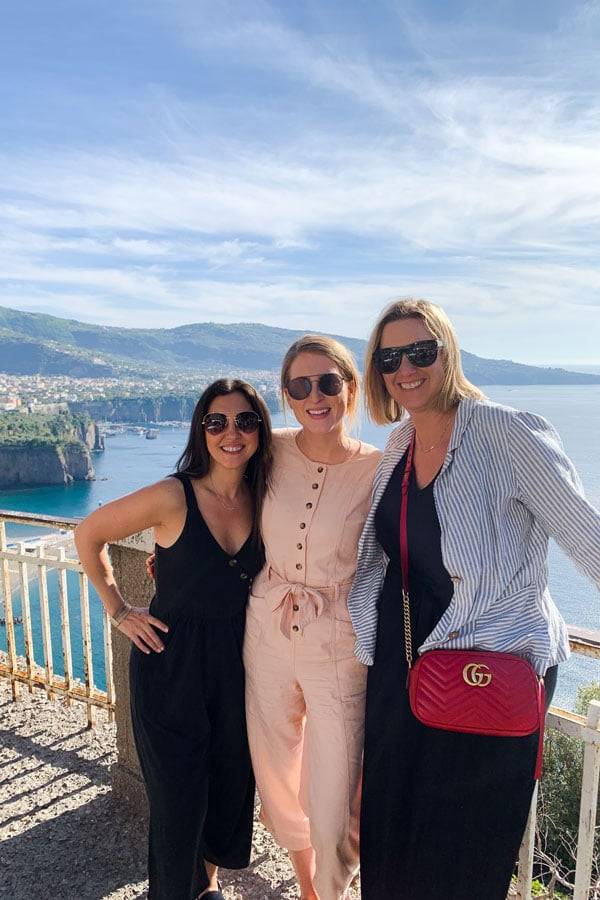 Day 5: On Monday morning, we made our way back to Rome… but not without getting in some more Italian experiences (and food!) before heading back to The States.
We started at Mercato di Testaccio, where we tasted pasta, olives and different types of Arancini (Italian rice balls). From there, we did some critical sightseeing: from the Vatican to the Panthenon to The Piazza to the Spanish Steps… it all seems surreal in hindsight.
We ate focaccia pizza, drank Aperol Spritzes and Negronis. Then, as if we didn't have enough to eat, we got in one more meal at Felice a Testaccio—a spot known for their Cacio e Pepe and Carbonara. We even ran into Roberto Benigni!
While it was time to say goodbye to Italy, we did so exhausted, full of good food and completely blissful… and with some prosciutto and caprese sandwiches in our bags for the ride home.
What We Ate: pasta, olives, Amatricana, Carbonara, Arincini, focaccia pizza and more!