Christmas is the time of year to take your entertaining plans up a notch. Whether you want to spend a little extra time on a classy cocktail, or you want a quick mixed drink to toast with your pals, we have five incredible drink recipes to help you make the holidays just a little more special.
---
Need a winter warm-up? With coconut water, lime juice and lots of fresh mint, this tropical cocktail will transport you to a warmer climate. Add a splash of vodka and garnish with our Sweet and Tangy Pepper Drops for an extra kick that will put a fresh twist on your next cocktail party.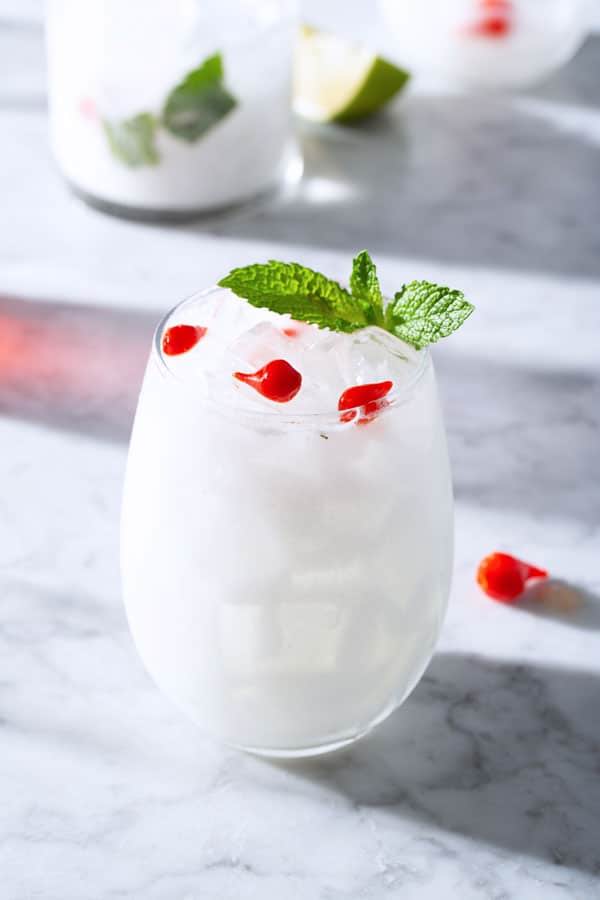 ---
The next time you stay in on a cold winter's night, try this martini to spice things up. We elevate a classic gin martini with a skewer of Fresh Garlic & Hot Pepper Antipasto. Don't let the pungent garlic flavor scare you off! Our antipasto is marinated in a brine that takes the harsh flavor out of the garlic, leaving behind a rich, tangy addition to your drink.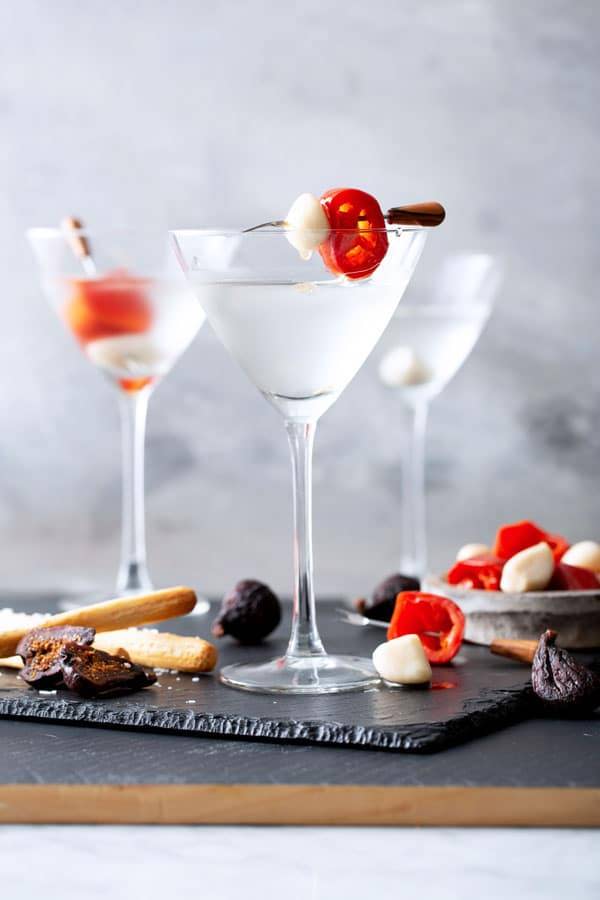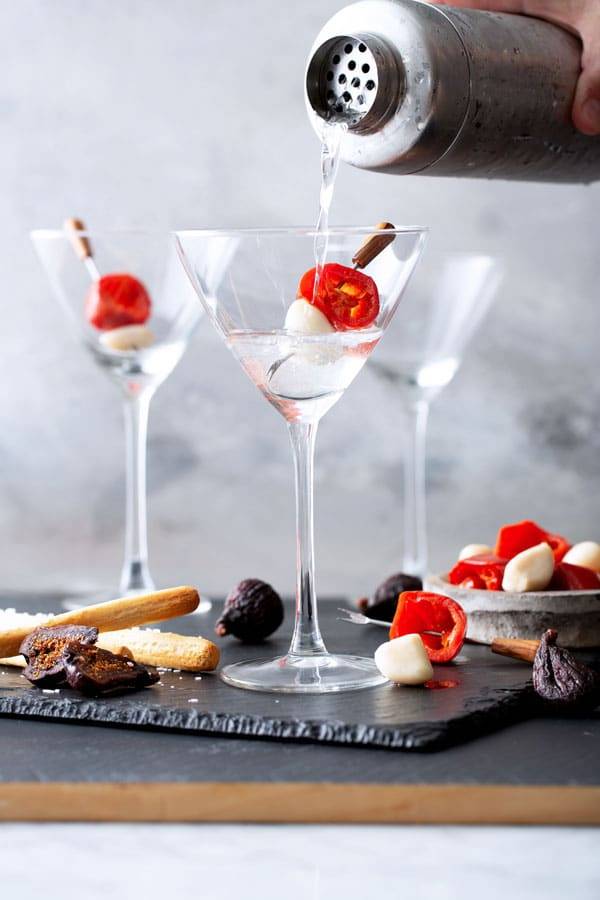 ---
You can't let the holidays go by without toasting something bubbly! We take a plain Prosecco to the next level by pairing it with a classic Italian Negroni. This drink goes down so easy it'll make you want to raise a glass with loved ones all winter long.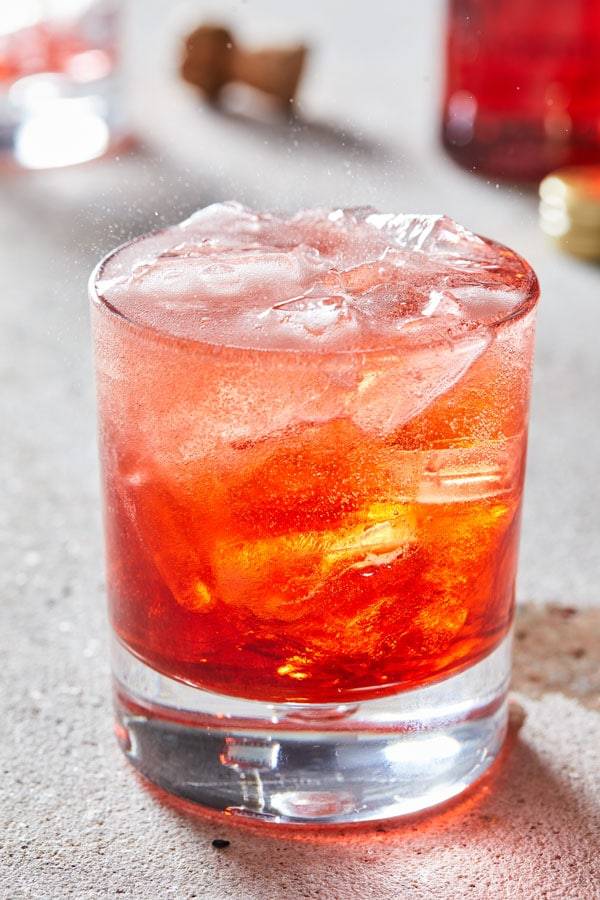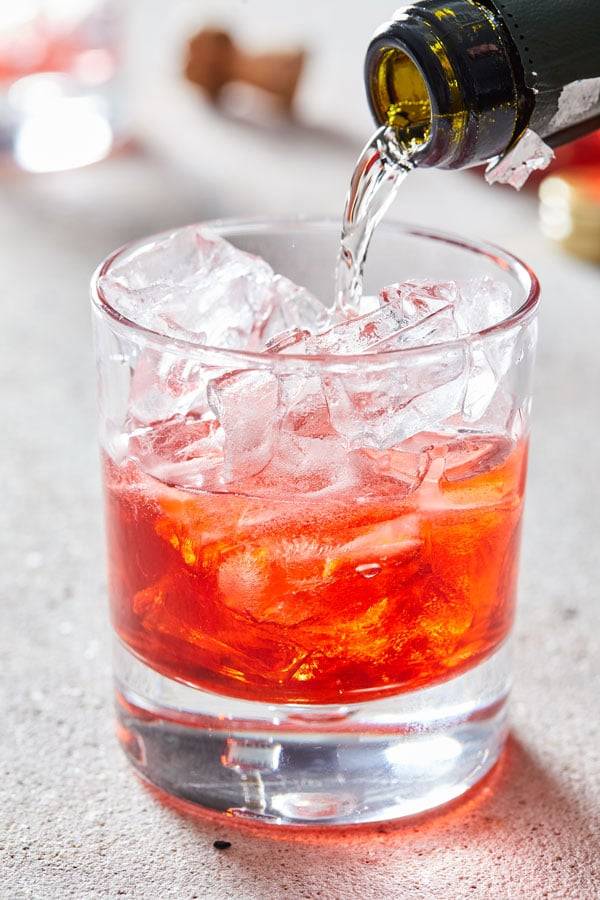 ---
With candied orange peel, fresh orange juice, fig spread and Balsamic vinegar, this classy cocktail will upgrade your next gathering to an elegant affair. Just beware: It's tough to limit yourself to only one of these sweet, citrusy Bourbon cocktails. Proceed with caution!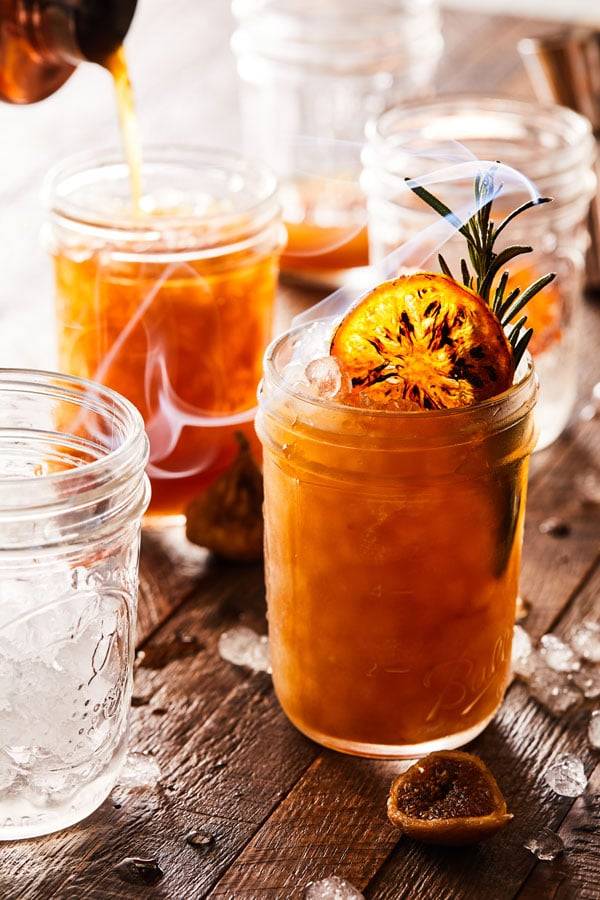 ---
Thanks to our Instant Espresso Baking Powder, you can get the rich flavor of a coffee-based cocktail without all the work. It only takes a few steps to make this chocolatey holiday drink: Just make an instant espresso, combine with vodka, Kahlua and milk, and garnish with chocolate syrup and more espresso powder. The result is a rich cocktail that's so good you might want it in place of dessert!