6 Thoughtful Holiday Gifts To Get Your Coworkers This Season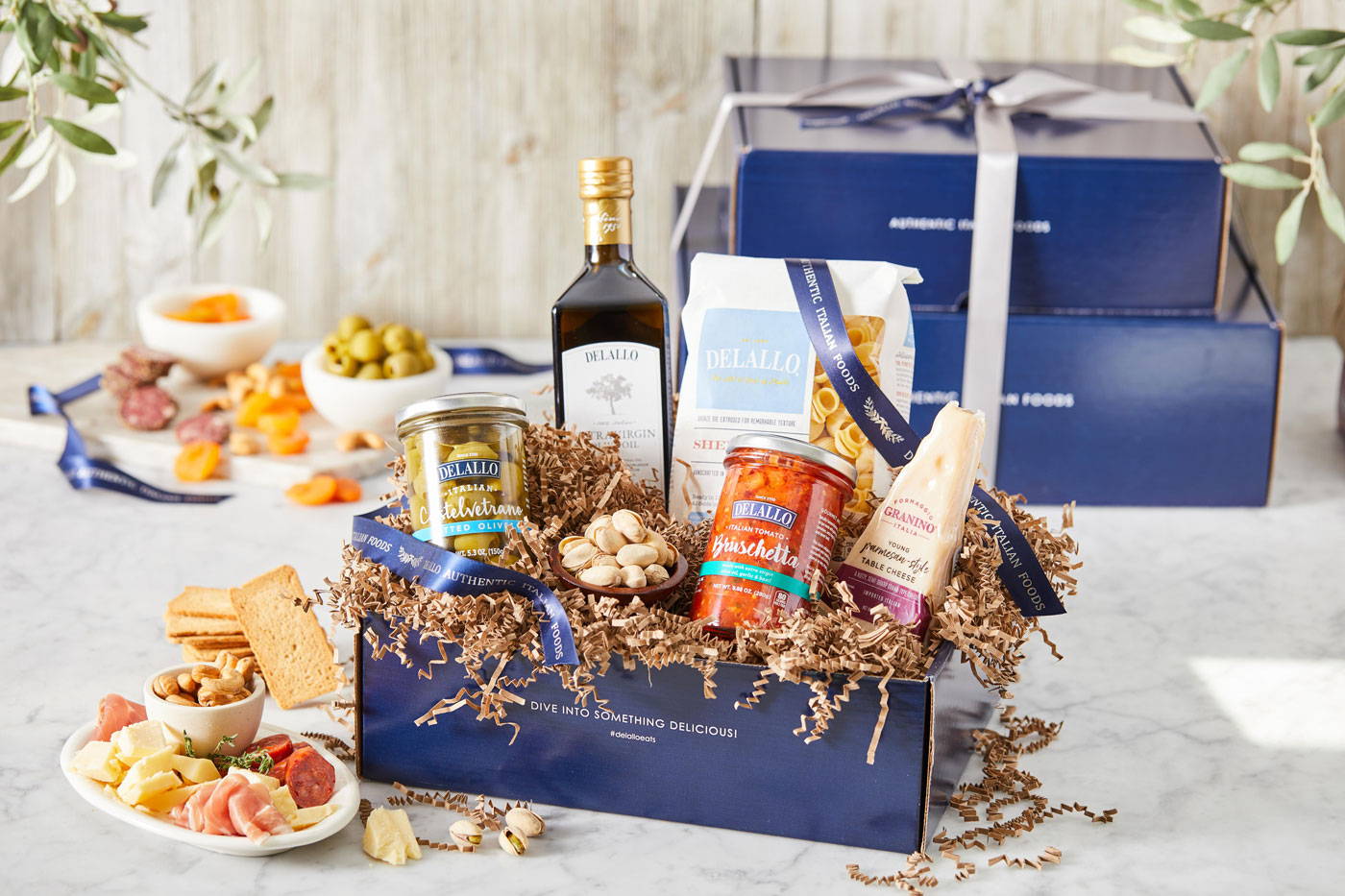 Finding the perfect holiday gifts for coworkers is easier than you think. The holidays are a great time to show your office mates and work family just how much you appreciate them. For thoughtful gift ideas that are high quality and affordable look no further than their favorite foods. From pizza-night-inspired gift baskets to Italian cookie gifts, DeLallo is the one-stop gift spot for the best coworker gifts at every price point.
Treat your office friends to something sweet this holiday season. Handcrafted in small batches, these crisp and buttery Italian cookies make for a thoughtful coworker gift to spread some holiday cheer.
There's nothing more memorable than a great pizza night. If you're looking for a thoughtful coworker gift, this gourmet food gift is sure to indulge their pizza lovin' dreams.
Who wants another desk knick-knack? Give your work friends the perfect gift this holiday season, something they can truly enjoy: pasta!
Looking for the perfect gift for your coworkers? Bring the Happy Hour to them with this well-rounded antipasto collection. Just add drinks and good conversation.
Skip the candles and predictable ties and go straight for the tasty foods they crave. Holiday gifts for coworkers are an opportunity to show your workmates just how much you appreciate them.
What's more festive than gourmet olive oils and antipasti? Whether you're looking for an impressive Christmas gift for the boss or a thoughtful gift for your favorite coworkers, this is it.