Grill Like an Italian
Ready to fire up that grill?
We're not talking about hot dogs and hamburgers here, but new Italian-inspired ideas for some serious summertime grilling. Are you ready?
It's no secret that the grill adds a new dimension to both savory and sweet dishes— from peaches with sweet creamy mascarpone to spicy pesto glazed chicken. There's something about the open flame that brings out distinct smoky, sweet, fragrant flavors, giving you a way to enhance even the most ordinary recipe. And believe it or not, Italian cuisine isn't just about big bubbling pots of pasta sauce and pans of lasagna, Italians love to grill too!
Skewering Up Some Favorites
Known in Italy as spiedini, skewers are a tasty way to grill up your favorites. We love coming up with colorful combinations of beef, sausage, fish, veggies, fruit… the possibilities never stop. Chop and slice or cube your skewer ingredients to prepare them for skewers. The fun doesn't end with the skewered bites either. Choose a delicious marinade to brush onto your grilled goodies. We love using pesto, a simple citrus and olive oil. If you keep the marinade simple, this about serving up your skewers with an irresistible dipping sauce like spicy pesto or marinara.
Expert Tip: Be sure to soak your wooden skewers before threading ingredients. Dry wood on the grill can catch fire.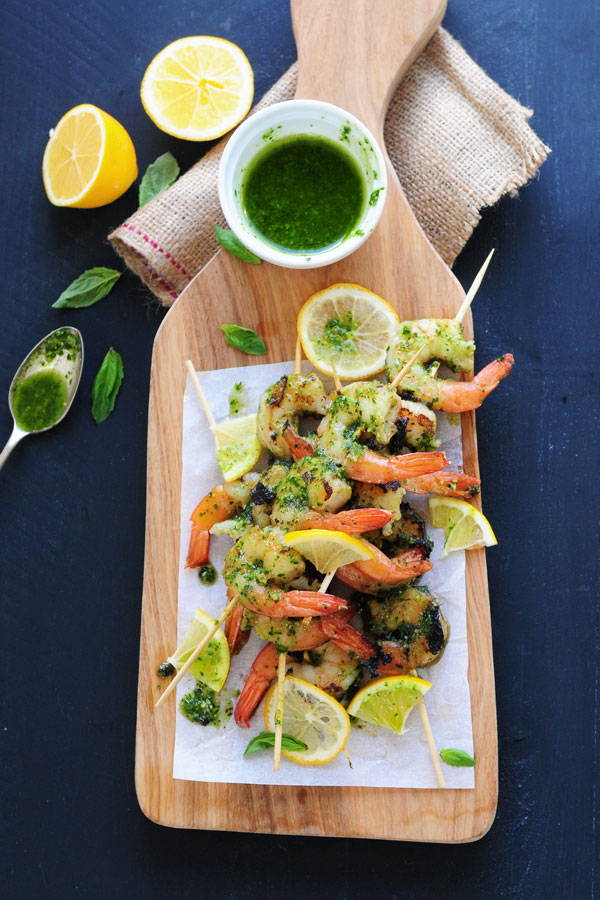 Recipe: Grilled Pesto Shrimp Skewers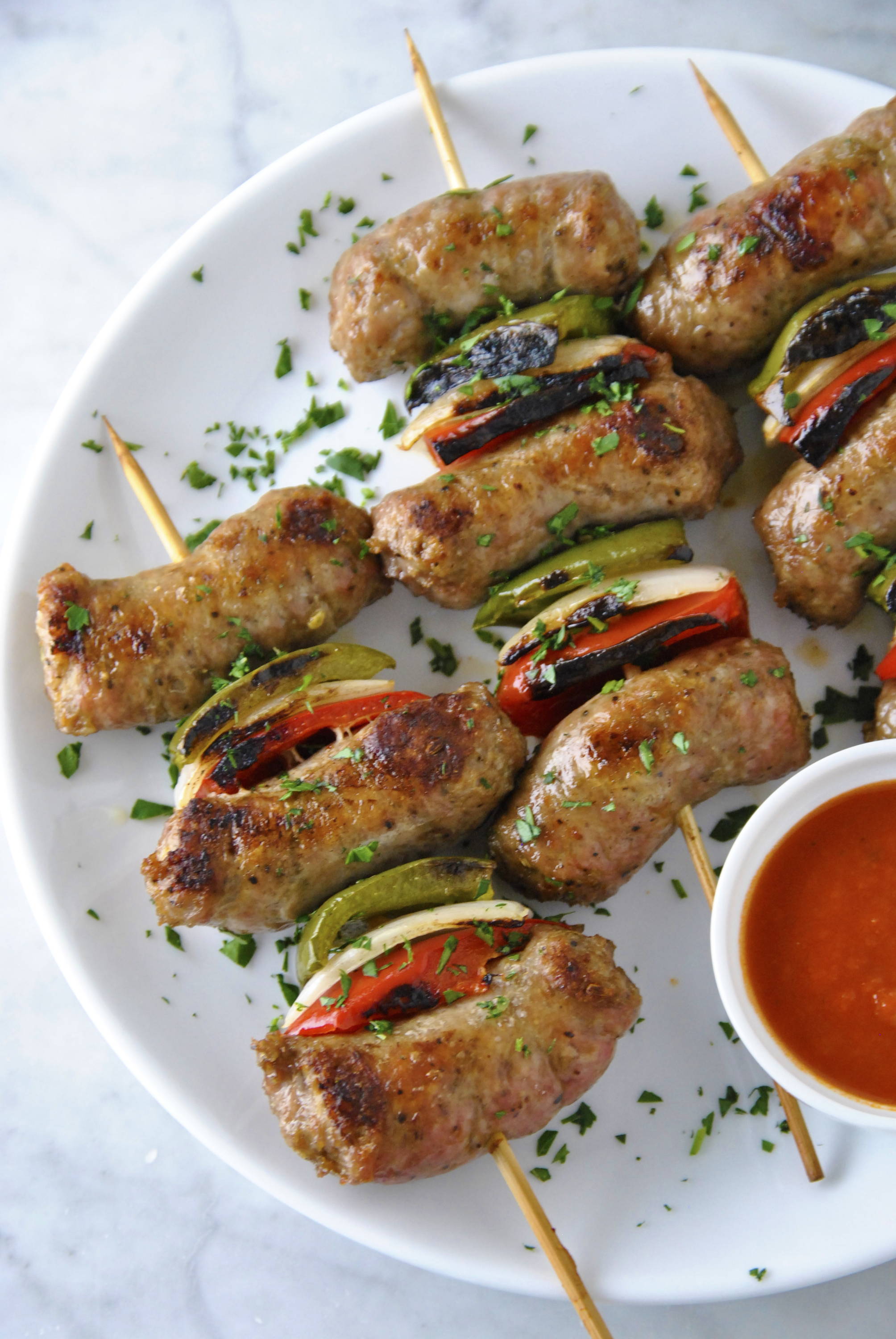 Recipe: Italian Sausage & Pepper Spiedini Skewers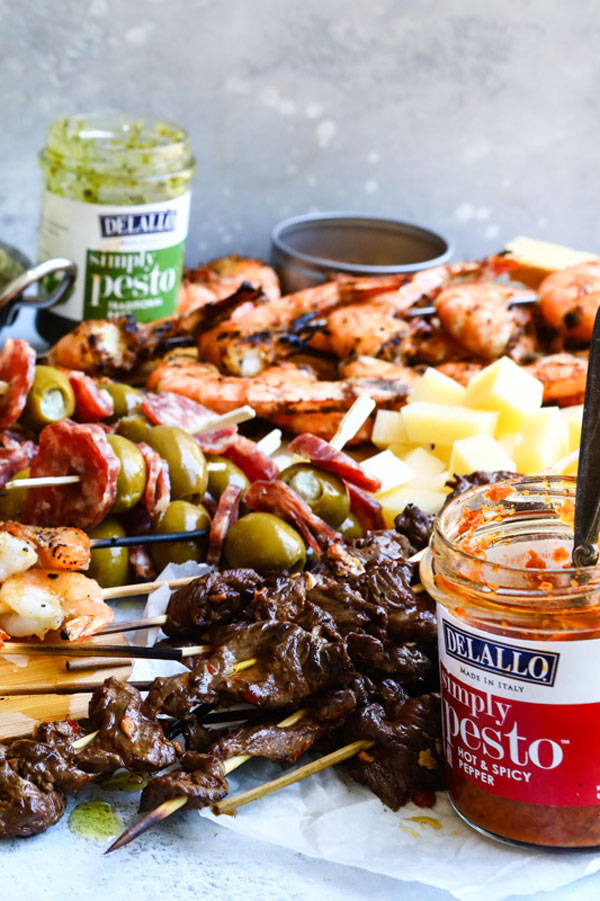 Recipe: Summer BBQ Charcuterie and Spicy Skewers
---
Skip the conventional oven and ditch the delivery this summer. The only way you should be enjoying your savory pizza pies and flatbreads is on the grill. Use your favorite dough and pile on the favorites. Be sure to brush the bottom of your pizza with a just little EVOO to achieve a crispy savory crust.
These are some of our favorite grilled pizza and flatbread ideas, but you can grill up most any of our Pizza Recipes, so don't be afraid to try something new!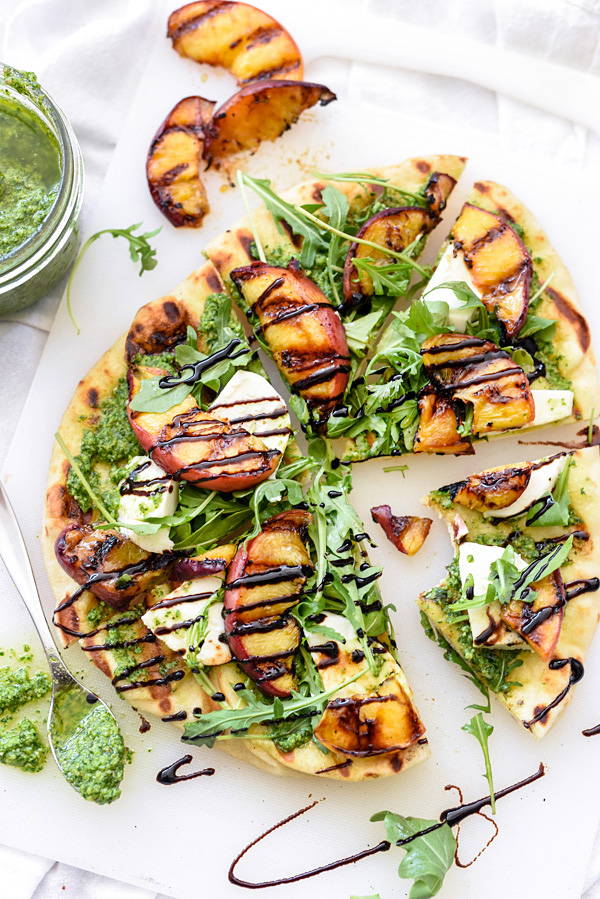 Recipe: Grilled Flatbread with Peaches and Arugula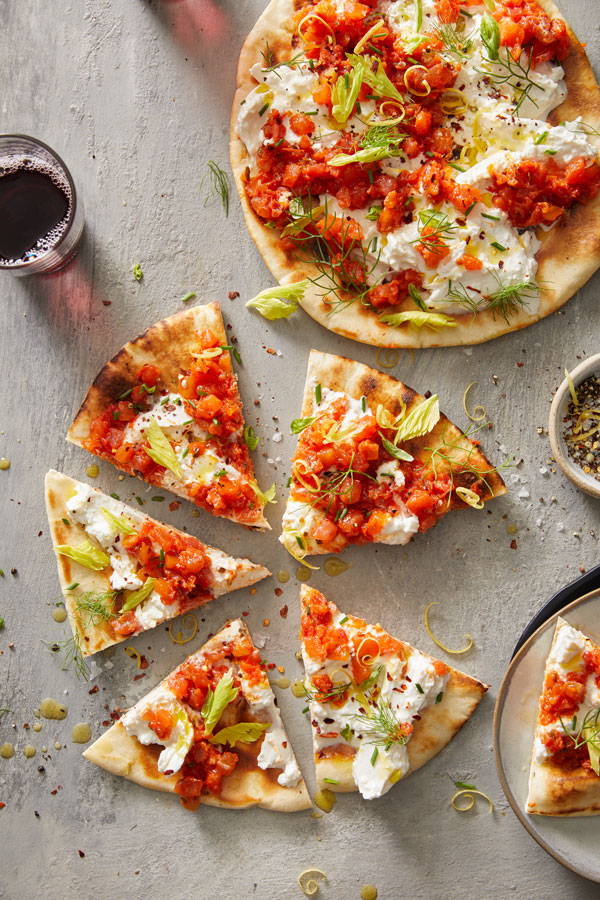 Recipe: Grilled Flatbread with Tomato Bruschetta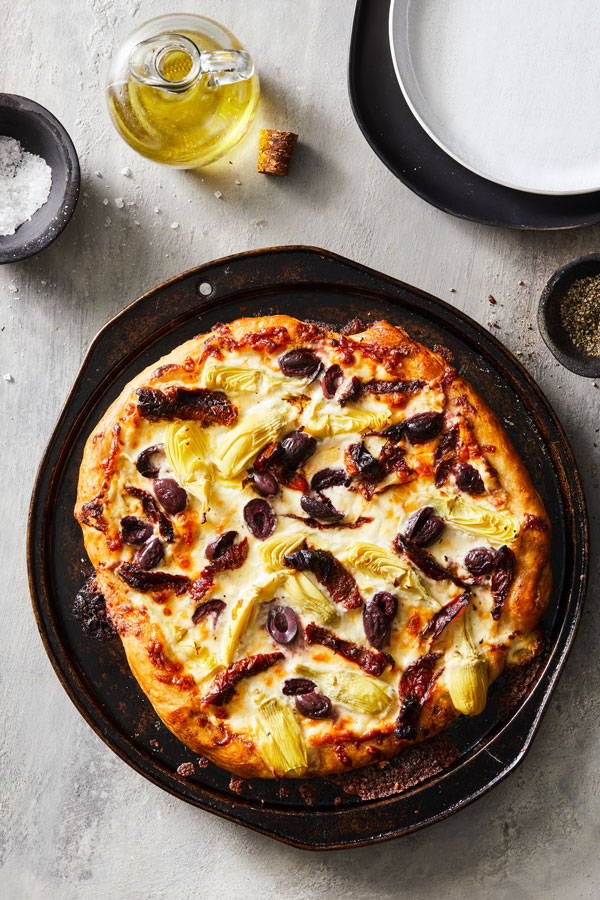 Recipe: Cheesy Olive & Artichoke Flatbread
---
Veggies, Salads, Entrées and Everything in Between
We're a big believer in trying new things—that's how we have come up with some of our most amazing recipes. With a mix of tradition and innovation, the sky is the limit. So if you're thinking about how to take one of your favorite recipes to the next level, may we suggest the grill? Check out some more of our favorites.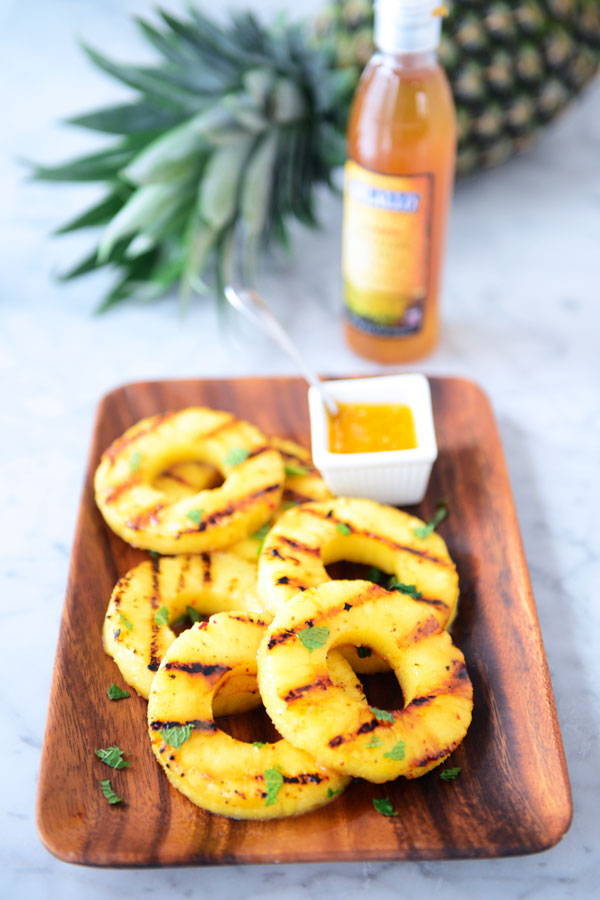 Recipe: Spicy-Sweet Balsamic Grilled Pineapple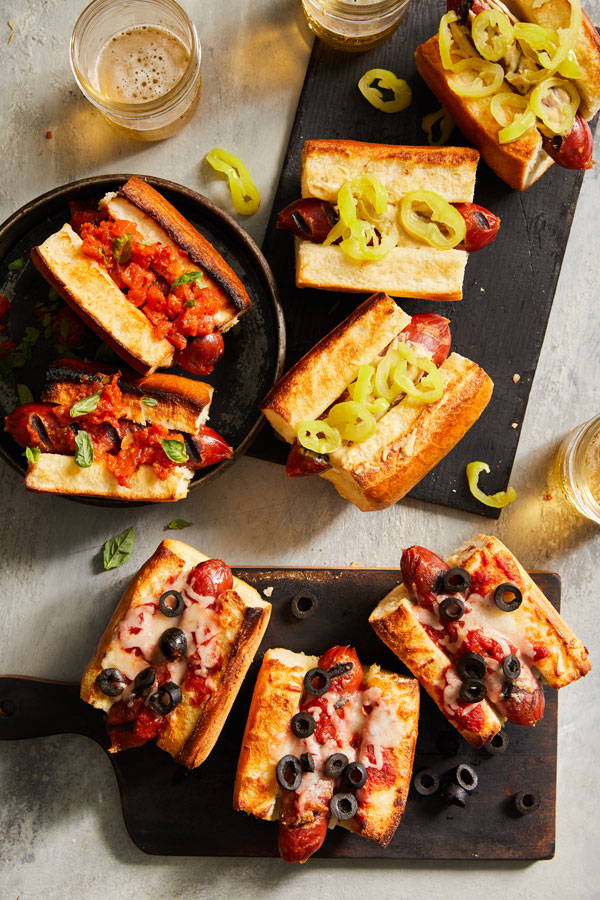 Recipe: Grilled Pepperoni Dogs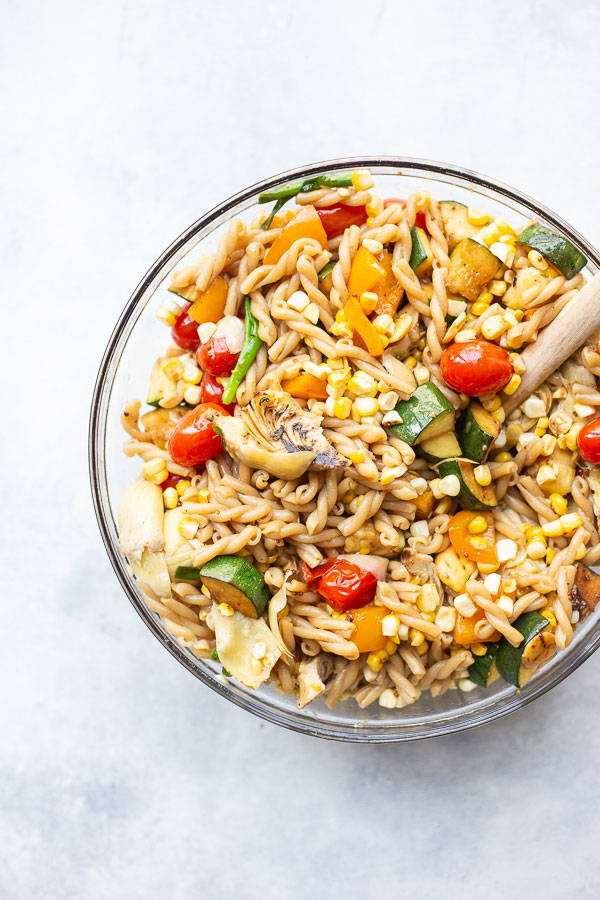 Recipe: Grilled Vegetable Pasta Salad