Creative Ideas for New Year's Eve Entertaining
New Year's Eve is the ultimate occasion for a delicious, exciting menu. If you're inviting friends over for a fun year-end bash, we recommend shaking up your food menu with the bold colors and flavors from these Mediterranean dishes. From swoon-worthy olive appetizers, to baked brie and delicious dips, we have incredible starters and fun party ideas to make your New Year's Eve bash a hit.
Just when you thought a plate of olives couldn't get any better, we've created a mouth-watering appetizer out of breaded and fried Olives Gigante. Stuffed with savory meats and Parmesan, then fried to a golden crisp, these olives definitely deserve a place at your New Year's gathering.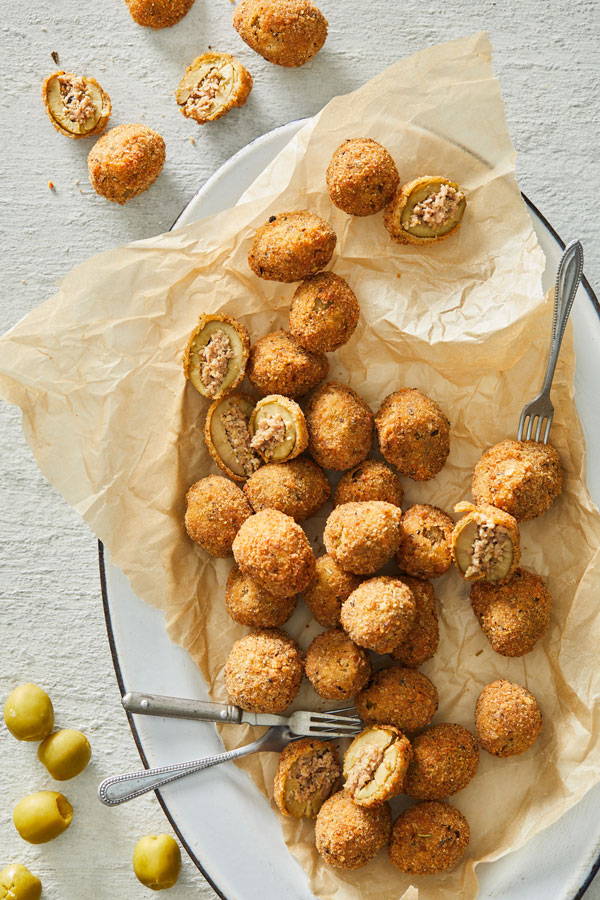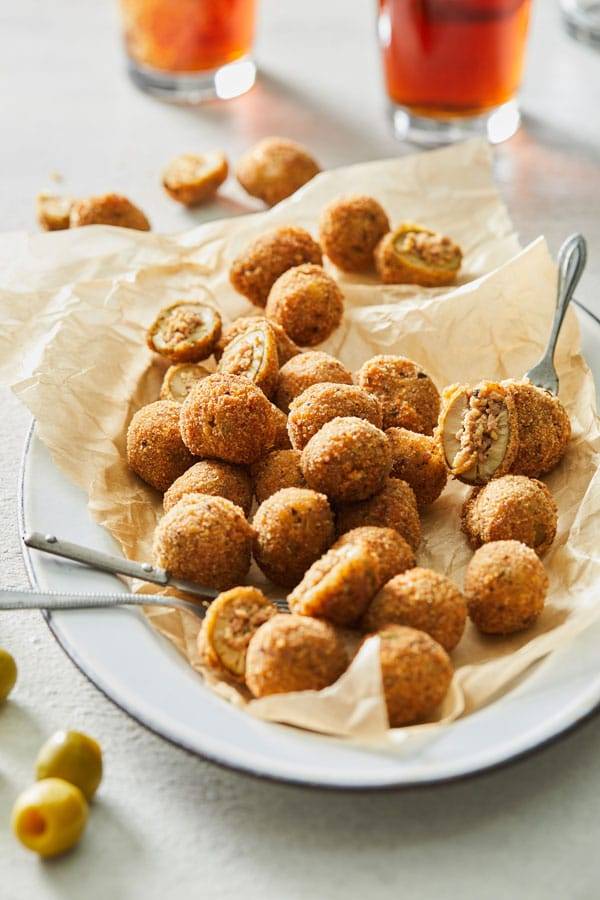 ---
We like to think that blue cheese and olives are a match made in Heaven. The only way to improve this perfect pair is to wrap them in a flaky puff pastry dough and bake until they are perfectly golden brown and crisp. This unique recipe is a simple but elegant way to get your party started.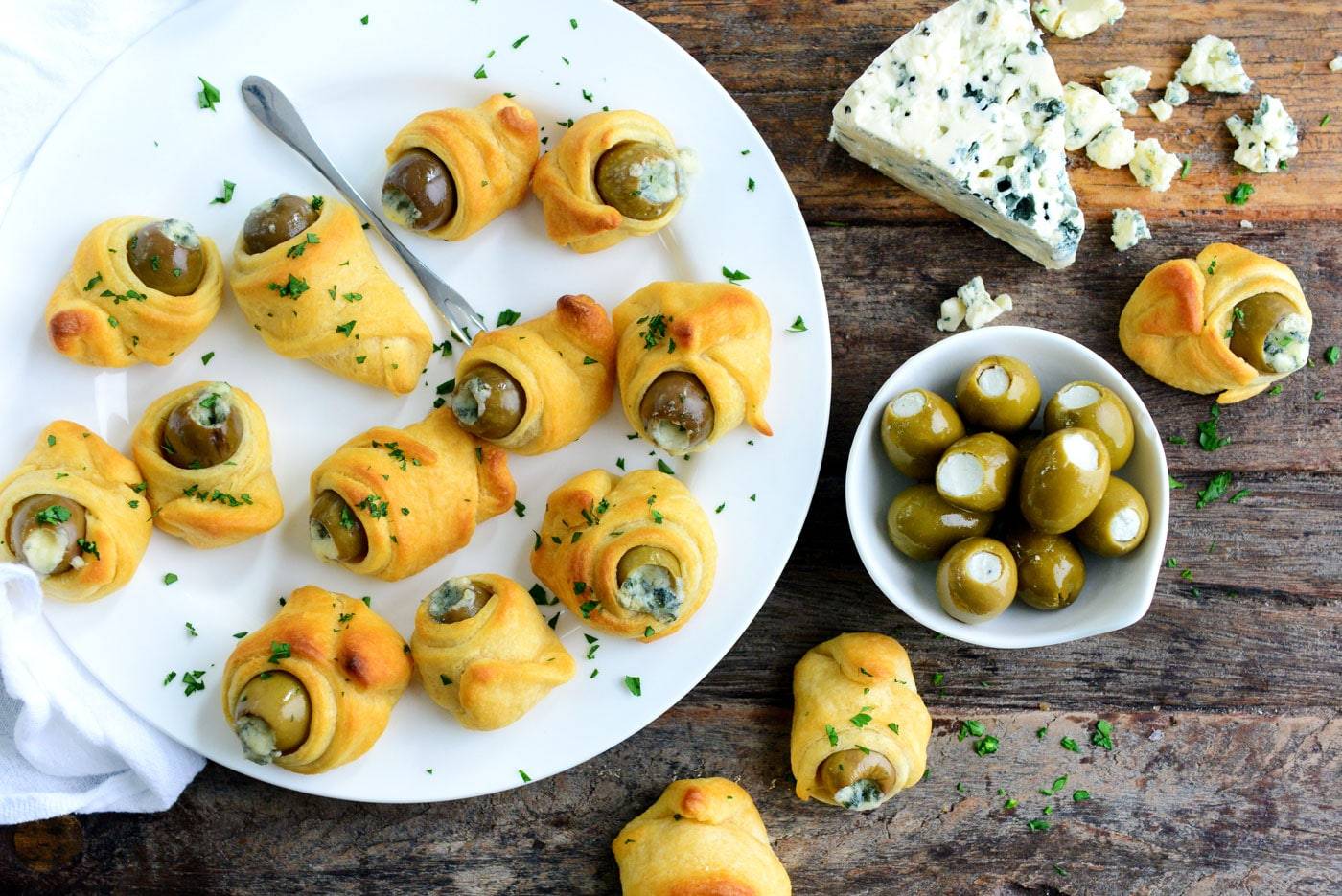 ---
With three cheeses, crumbled sausage, pepperoni and peppers all in one dish, you can't go wrong with this pizza-inspired dip. We finish it off with some garlicky homemade breadsticks that will have your guests rushing to the table so they don't miss out.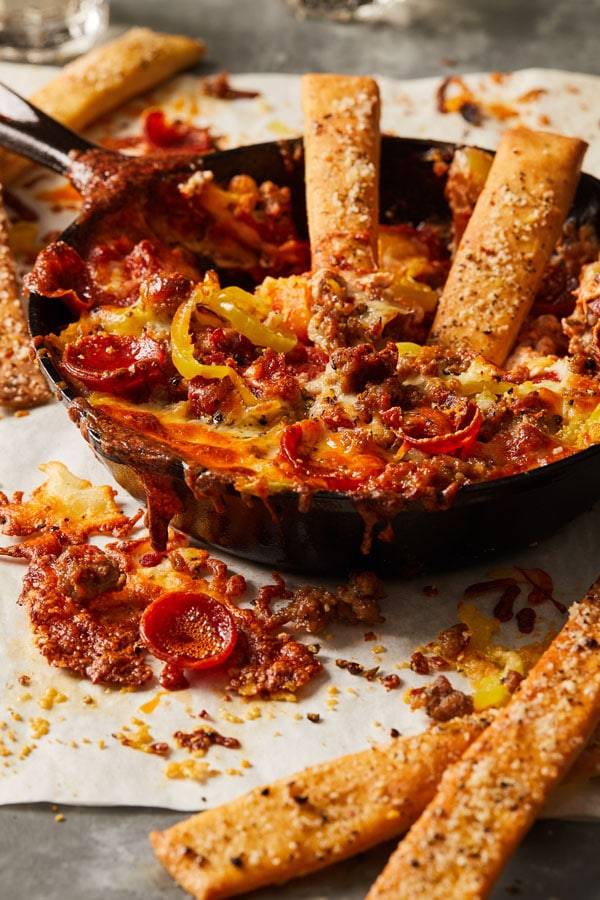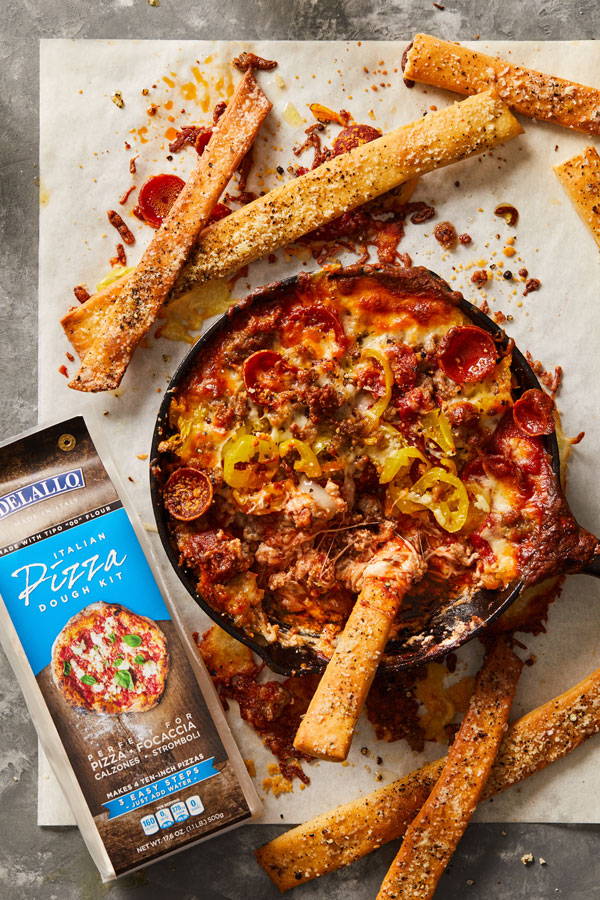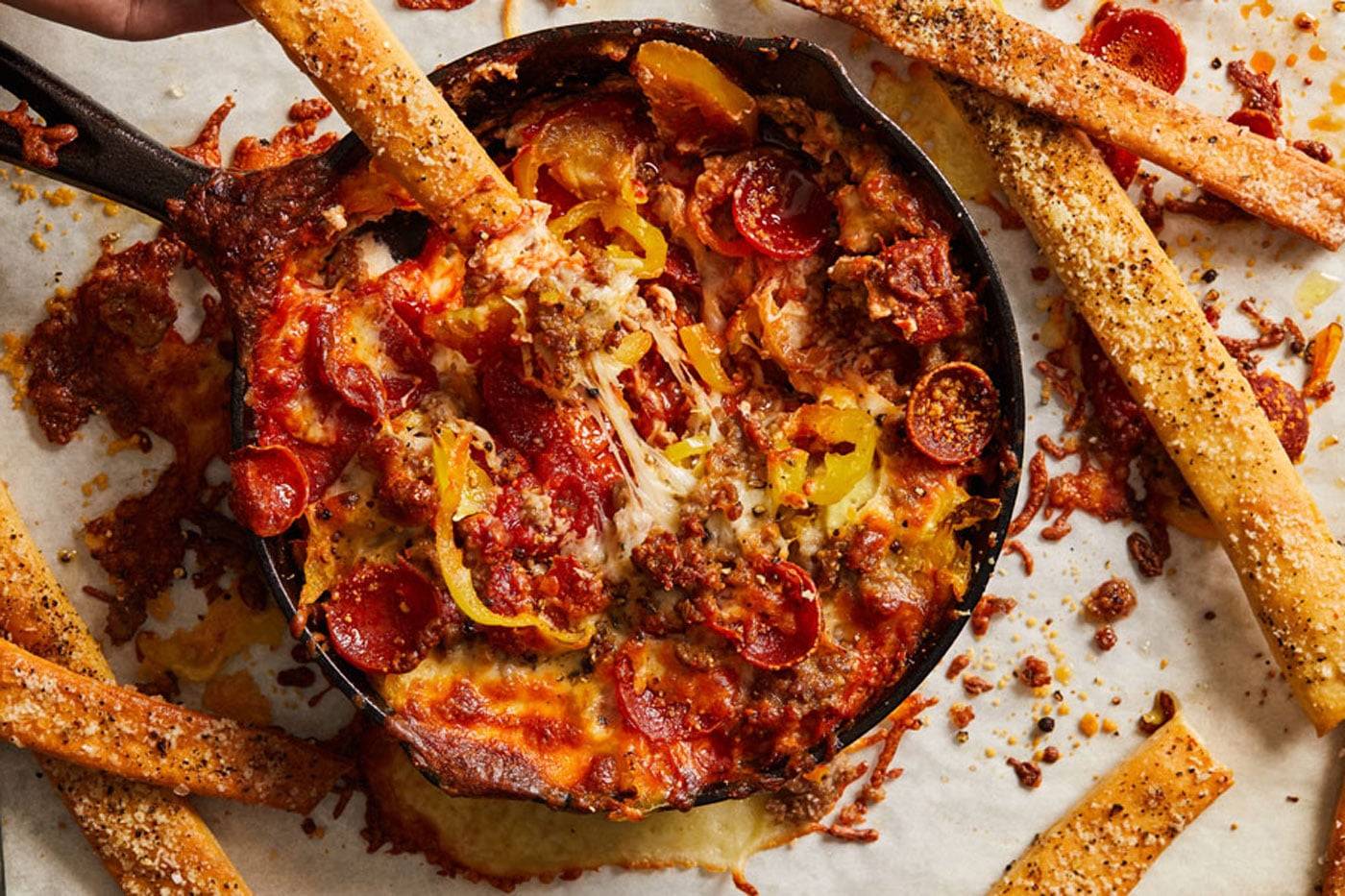 ---
We didn't think Brie could get any better, but this decadent oozy baked cheese gets a colorful upgrade with gourmet olives jubilee, chopped walnuts, cranberries and honey. This sweet and savory appetizer goes perfectly with our crostini toasts.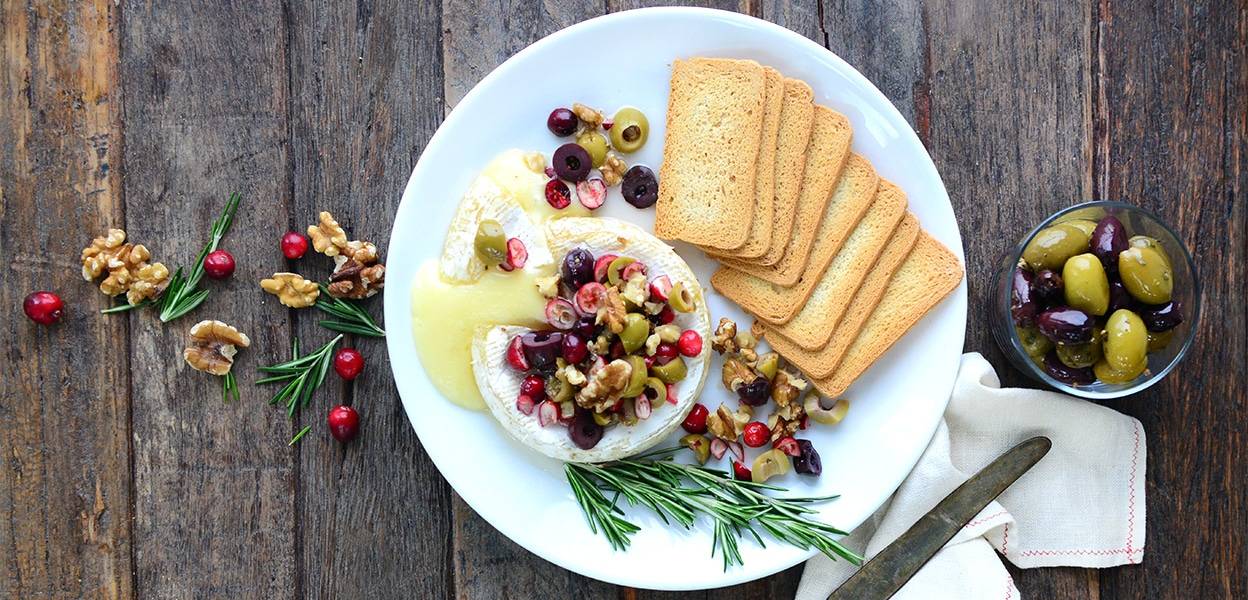 ---
We combine fresh mozzarella with a little cream to make a gooey, spreadable cheese that pairs perfectly with tangy tomato bruschetta and crusty toasted bread. This easy starter will disappear off the plate in no time, so you might want to double the recipe!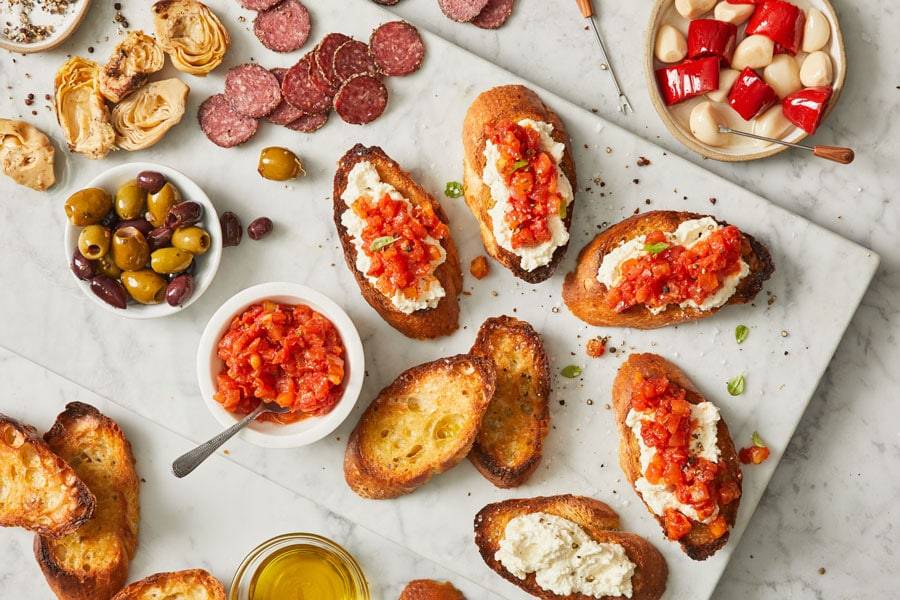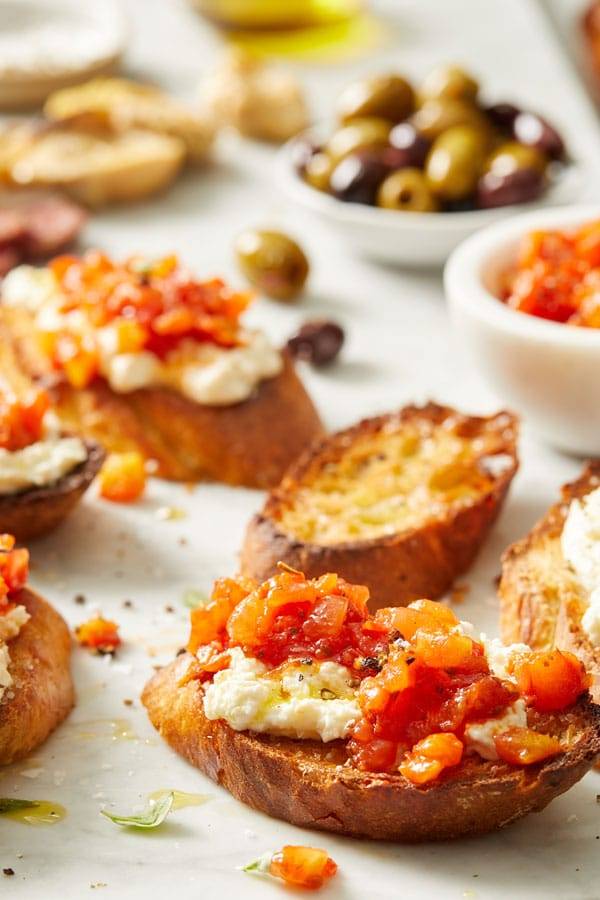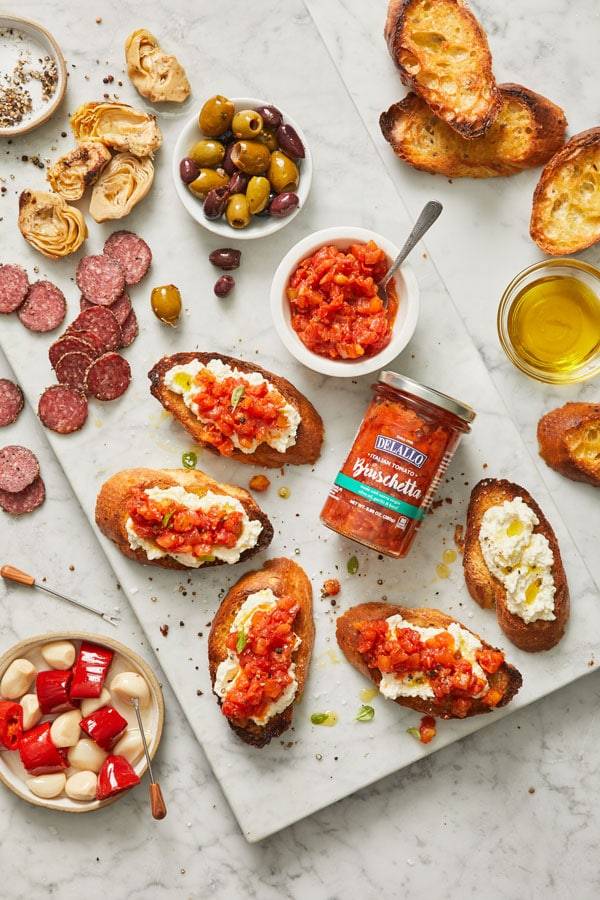 ---
Hummus is so last year. We put a new twist on the same old dip with this silky Cannellini bean spread. Smear this creamy, lemony dip on toasted fresh bread and experiment with your favorite toppings for an elegant late-night snack.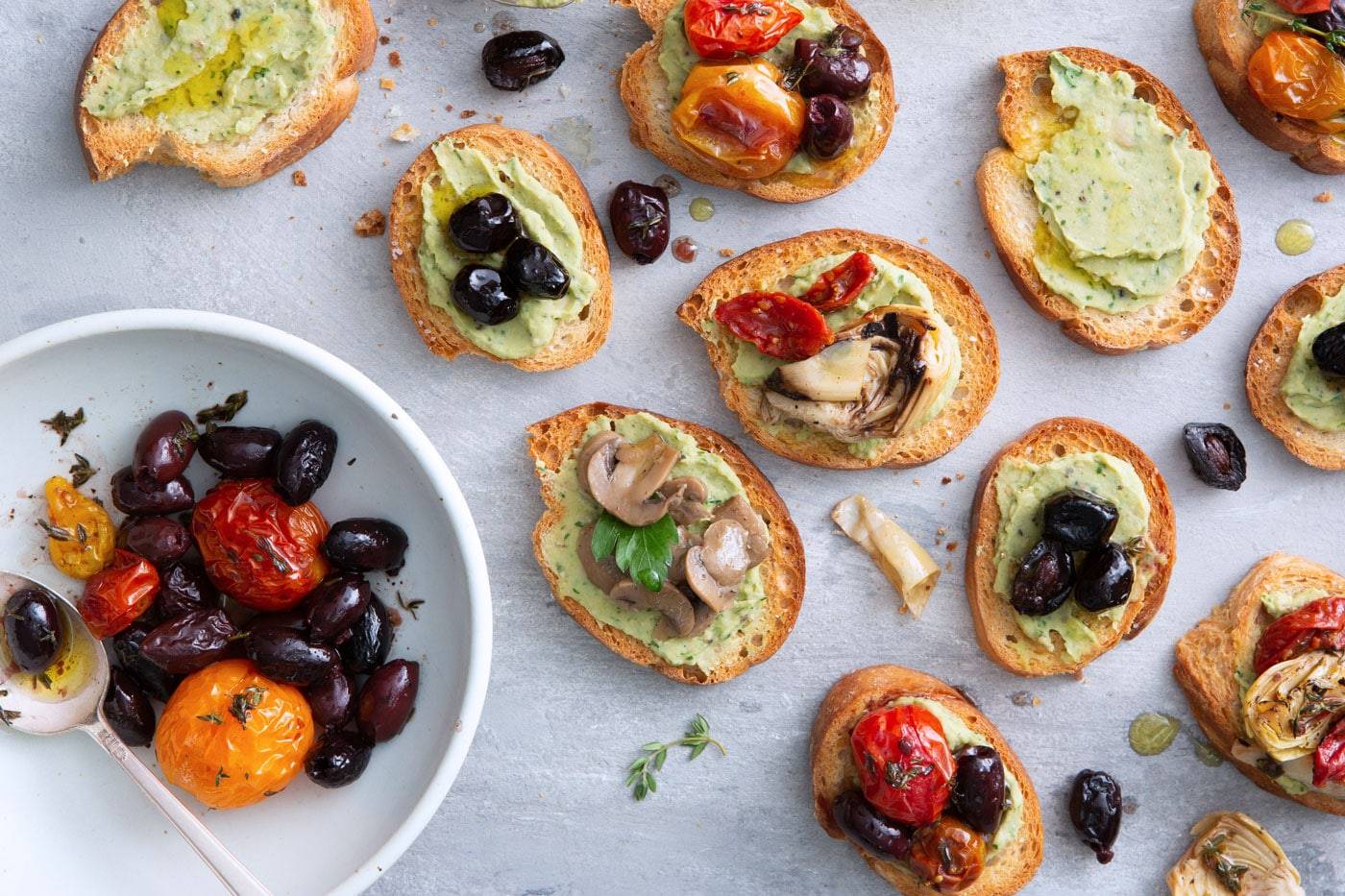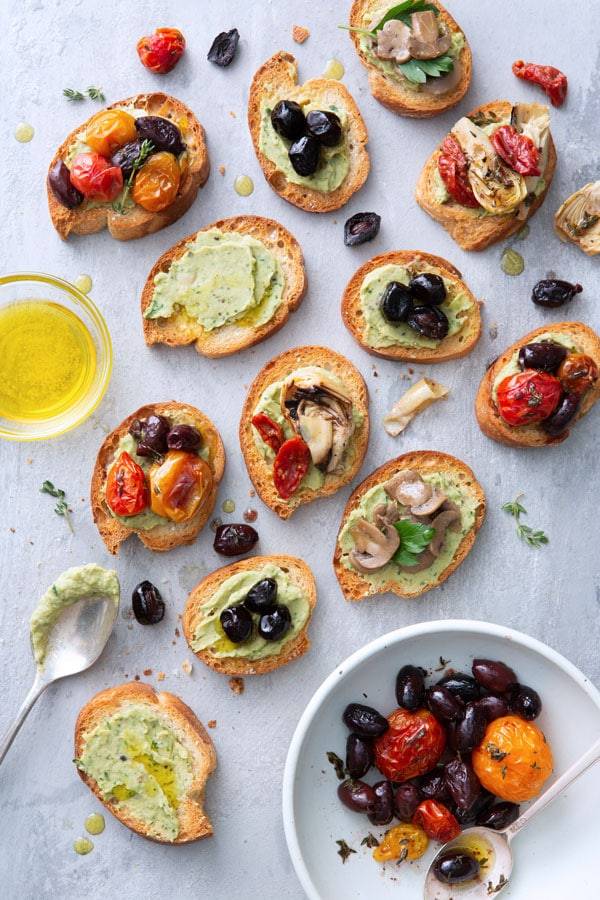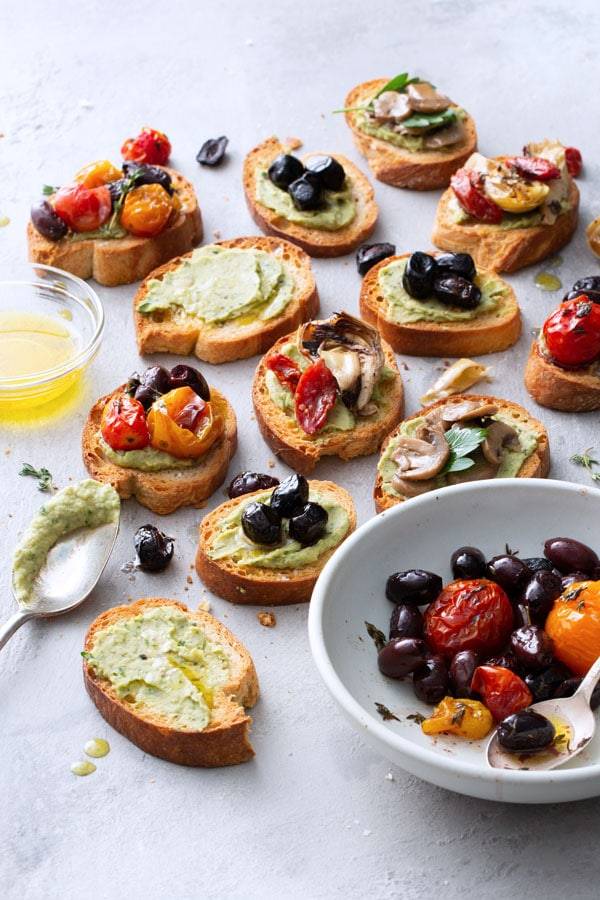 ---
Pairing Guides - Wine, Beer, Olives, Cheese & More
Pairing your menu with the perfect wine is an elegant way to impress your party guests. If you want to create the perfect pairing menu, our all-inclusive guide will show you our favorite ways to pair rose, crisp white wines and full-bodied reds with olives and gourmet antipasti items.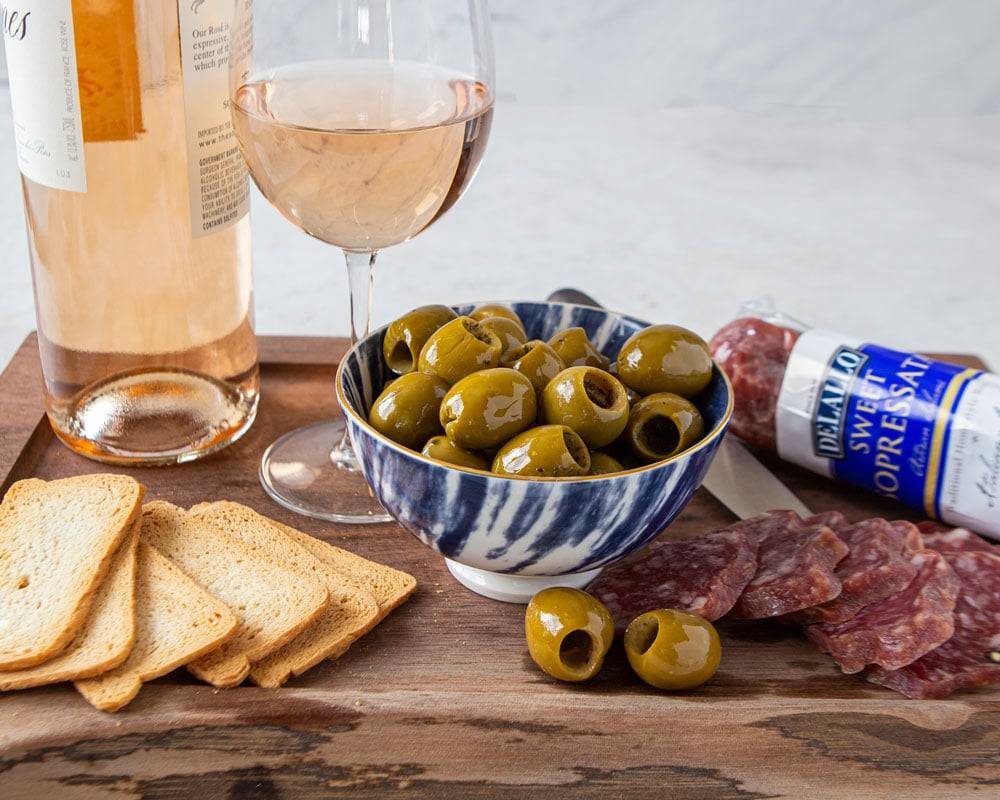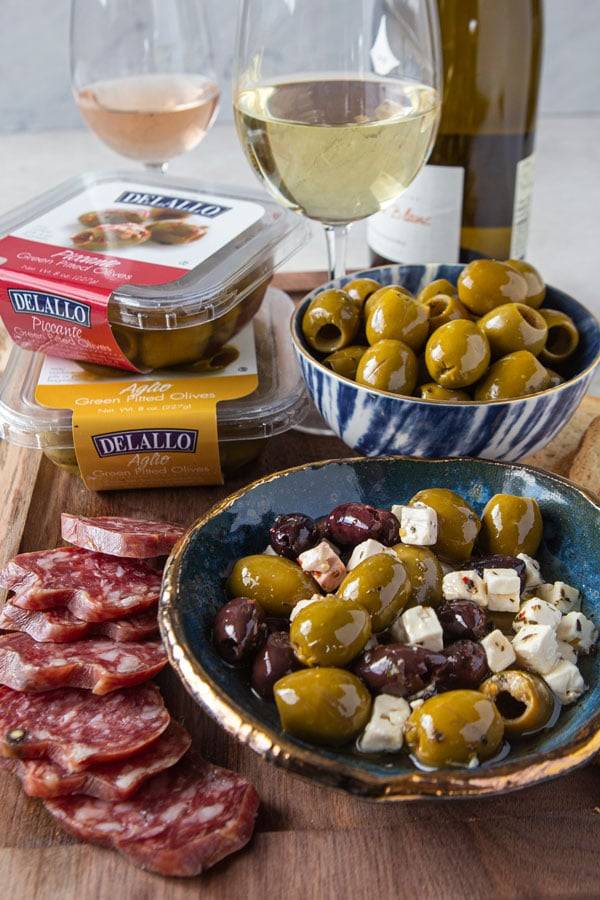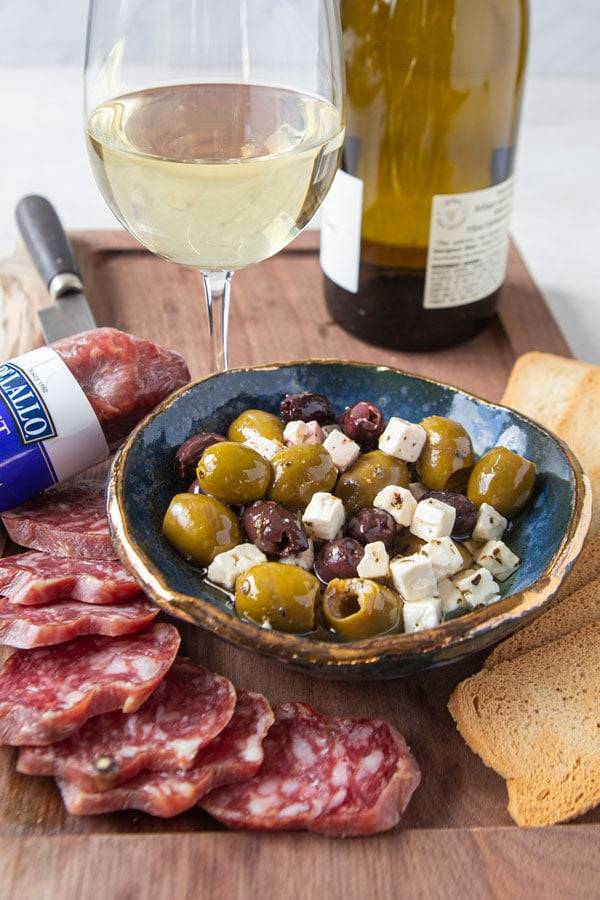 ---
Salty, briny olives are a perfect pairing for crisp craft beer. Check out our
olive and beer pairing guide
and take your guests on a fun new food journey. We'll show you the best olives to pair with light beers, such as Hefeweizen, Saison, Ales and more.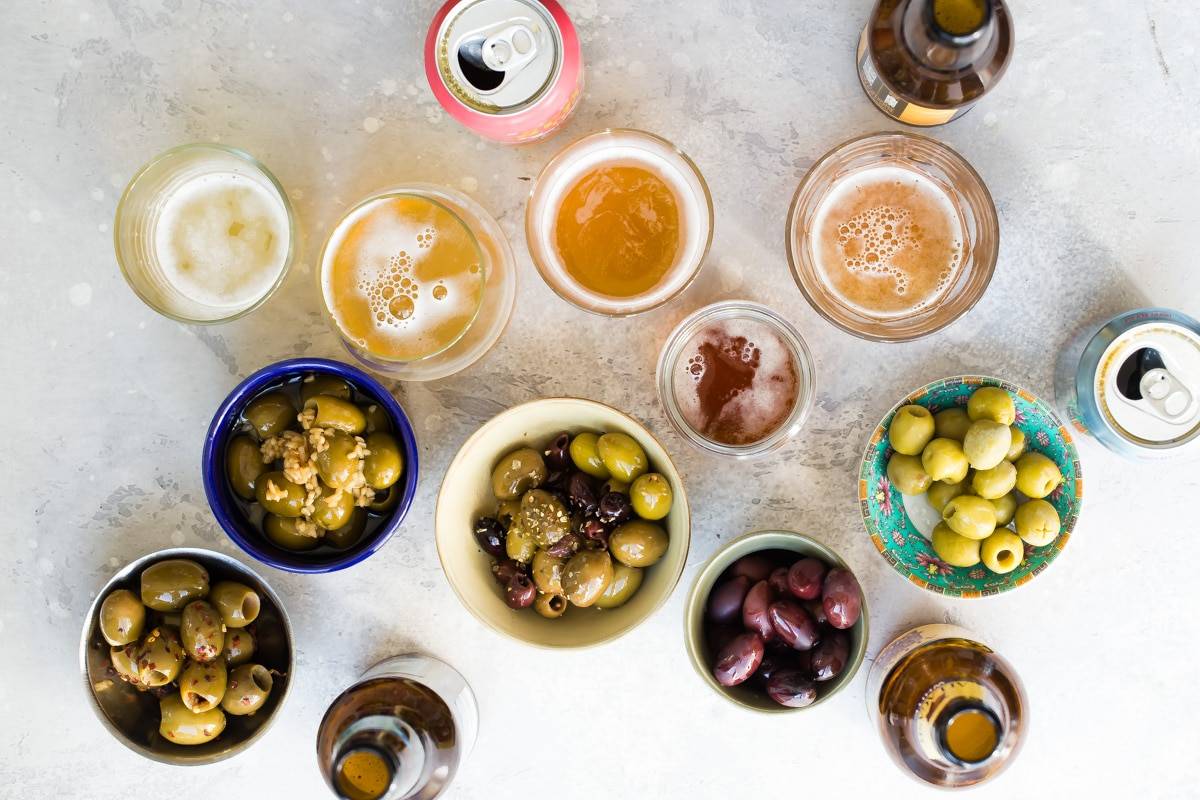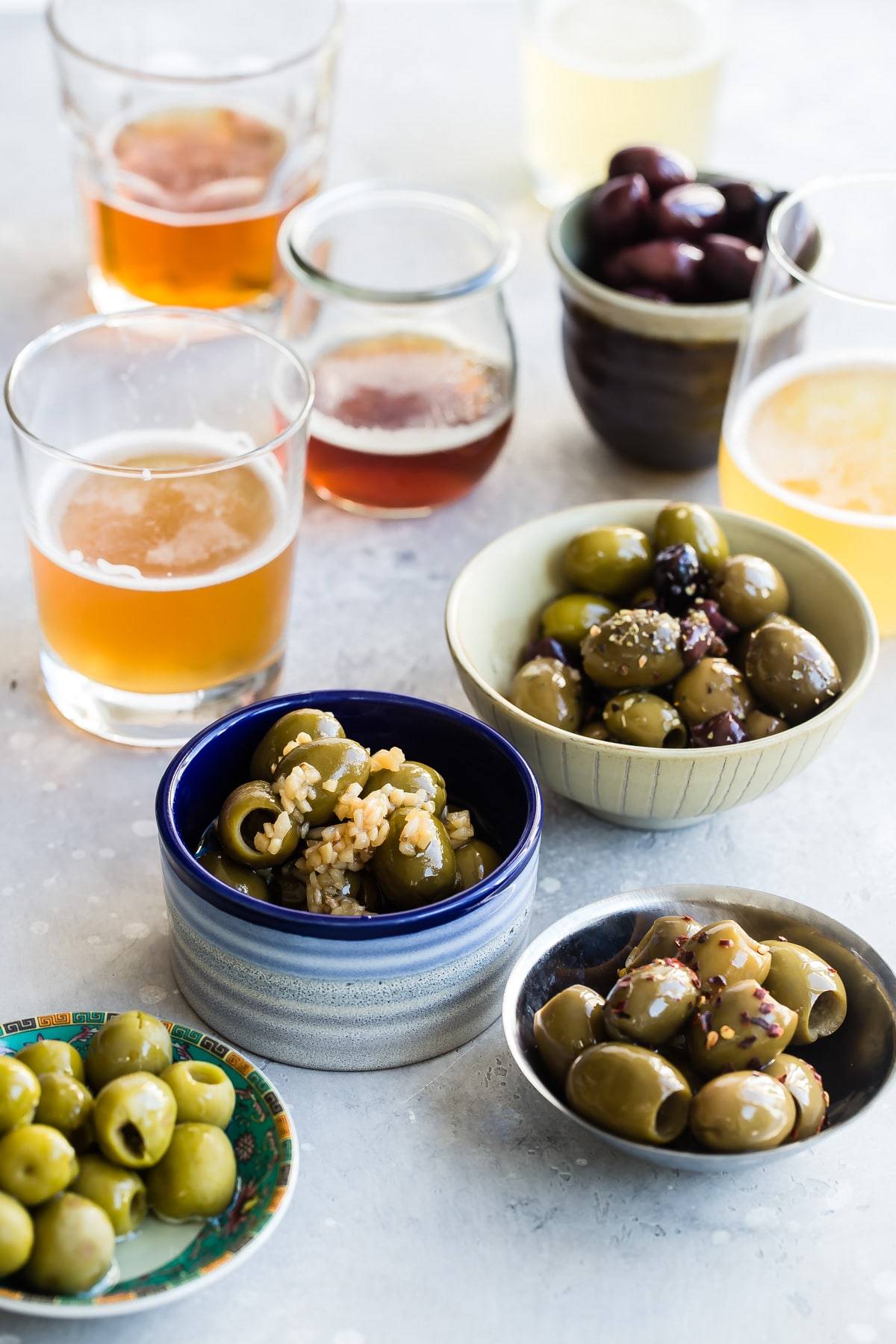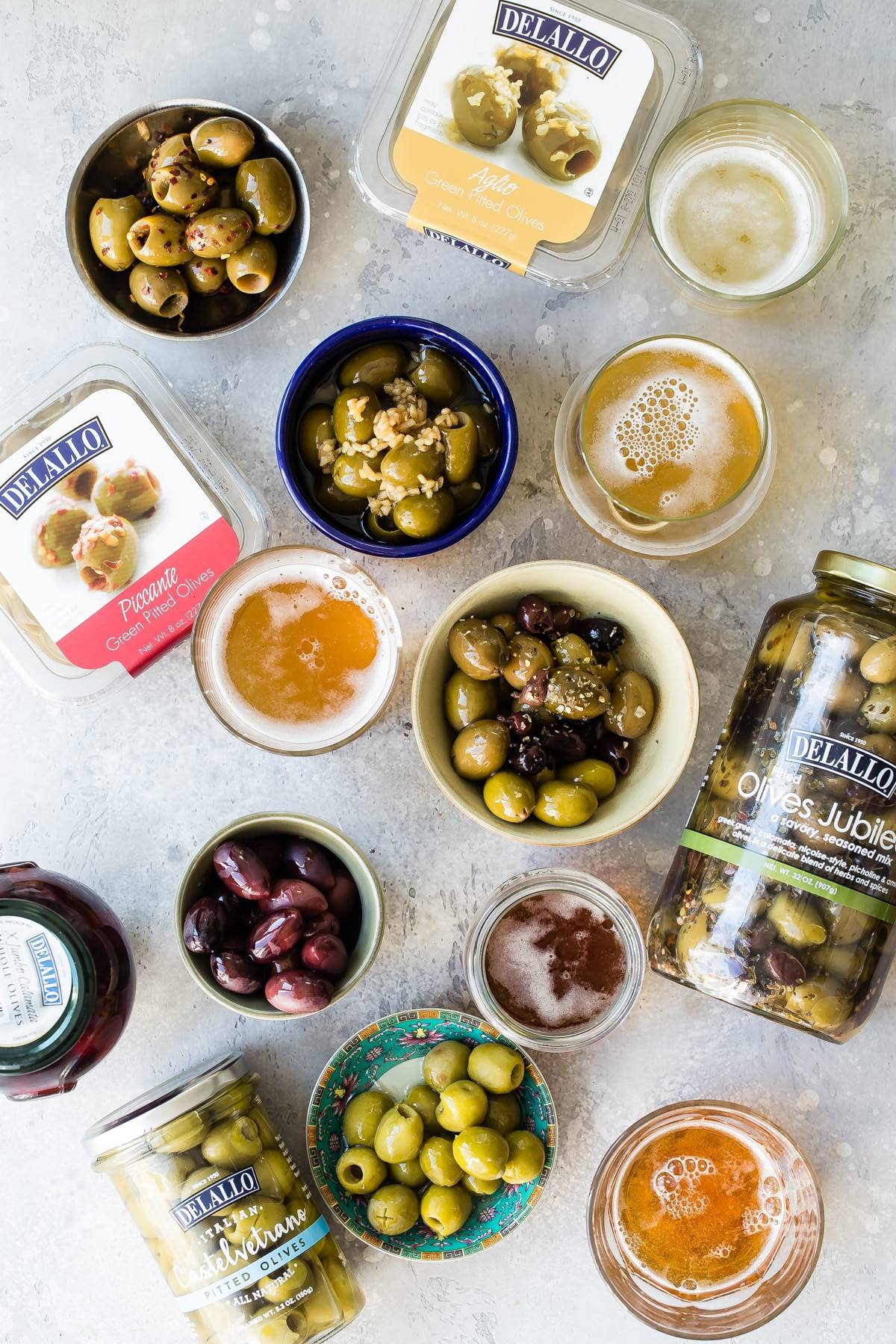 ---
We're about to amp up your entertaining game a bit. Whether you're setting the stage for the meal to come or entertaining with a colorful cheese board of your favorite olives, antipasti, meats and cheeses, knowing how to mix and match flavors is essential.