The island region of Sicily is one of Italy's most recognizable names. It's impossible to turn on a television without finding a movie or a show that makes reference – though sometimes skewed and occasionally disturbing – to the closeness and familial nature of Sicilian culture.
Many of the "bad guys" portrayed on television claim a Sicilian background to which the watcher is expected to attribute a tendency for Sicilians in general to be willing to do anything it takes to keep "their own" protected. It is hazy as to how the Sicilian bad guy persona actually developed, but Hollywood has a keen eye for what keeps watchers interested and the hint of Sicilian dark dealings and the possibility of some "just out of sight" underground society bound by Italian honor is intriguing to the point of creating cultural icons built on little more than screen fantasy.
The real Sicily – far removed from Hollywood suggestion – is a culture of hard-working, fun-loving uniquely detail-oriented artists and craftsmen who, like most other Italians, thrive on creating and consuming hearty, soul-satisfying foods and wines. Indeed, their society historically developed as literally "an island unto itself", having been for a short time its own kingdom. Even today it retains it's own language – Sicilian – which is spoken alongside and sometimes interspersed with traditional Italian. But transport to the Italian mainland allowed the largest island in the Mediterranean to develop dually under the larger umbrella of general Italian table heritage as well as its own individual and distinctive set of culinary flavors. Sicily is often referred to as "God's Kitchen", which is exceptionally high praise in any culture.
Located in the warm Mediterranean waters right off the toe of Southern Italy's "boot", the nine provinces of Sicily – Trapani, Siracusa, Ragusa, Palermo, Messina, Enna, Catania, Caltanissetta, and Agrigento – wear a jeweled crown of mountains and hills that provide excellent locations for growing a wide variety of food products. The western part of the island is lovingly devoted to growing grapes and is rich in winemaking tradition. Wheat grows well on the high plains areas. The southern tip of Sicily is abundant in almonds, and the northern hills are abundant in chestnut and walnut trees. The citrus orchards are decidedly some of the most abundant on the planet. Swordfish, sea bass, cuttlefish and tuna are coastline staples, fresh and readily available, and trout fill the fresh waters of Sicily's lakes and streams. Deer roam wild, the perfect source for lean venison, and pigs are raised for the pork and sausage dishes omnipresent in Italian cooking. Cow, sheep and goat herding is a traditional practice, providing plenty of meat as well as milk for delightful local cheeses. Caciocavallo ("cheese on horseback"), a cow's milk cheese, gets its distinctive teardrop shape from being left hanging to dry in pouch-like bags. Pecorino Siciliano (similar in process and flavor to pecorino Romano) is also popular. In addition to Sicily, Caciocavallo is found in most of Southern Italy, including Calabria, Basicliata, and Molise.
Rice runs neck-and-neck with pasta for its place on the Sicilian table, with the sensational Arancini di Riso (stuffed rice fritters) weighing in as a particular favorite and stuffed with everything from meat sauces to bean and vegetable combinations. Many of the flavors introduced into Sicilian cuisine have taken influence from African trade coming through the region, and so the additions of apricots, melons, pine nuts, cinnamon, cloves, nutmeg and saffron are not unusual in Sicilian dishes including more traditional Italian elements of tomatoes, olives, eggplants, beans and peppers. Caponata, a flavorful eggplant-based relish, can be found accompanying almost every savory dish. And where would great food be without great wine? The robust local Nero d'Avola grape is firmly rooted – both literally and culturally – in Sicilian winemaking tradition, being one of the most prolific and well-loved grapes for creating Shiraz-like deep red table wines with peppery notes that perfectly complement spicy Sicilian fare.
Dearest to any pastry-lover's heart, Sicily is home to many sweets the world has come to equate with Italian cuisine. This region is master of the much-beloved cannoli, fried pastry tubes most often filled with a smooth and sweetened ricotta cheese. Biscotti ennesi, elongated crescent cookies (often including almonds) baked hard and perfect for dunking in espresso, are also native to this region but beloved the world over. Those who prefer lighter desert fare are drawn to the refreshing coolness of frozen granite, similar to Italian ices but coarser in texture and infused with almost any refreshing taste from citrus to mint to almonds or even espresso. A small amount of milk is sometimes added to give granite a creamier flavor.
Much of what the world embraces as Italian cuisine makes its way to us from Sicily. While it is fun to lose ourselves in Hollywood's entertaining tales of Sicilian mystery and intrigue, it is important as well to remember that real-life motivations often are centered on the pursuit of food and its transformation from something humble to something exquisite for the palate. Food is the true heart of Sicily, and from their tables to yours, it continues to be a catalyst through which we discover that little bit of Italian inside all of us.
Featured recipes inspired by Sicily, Italy: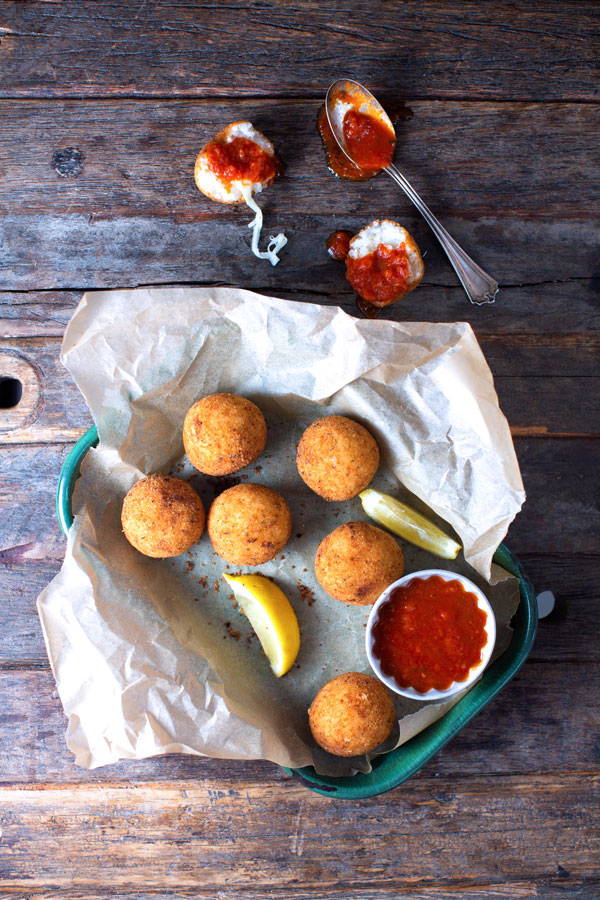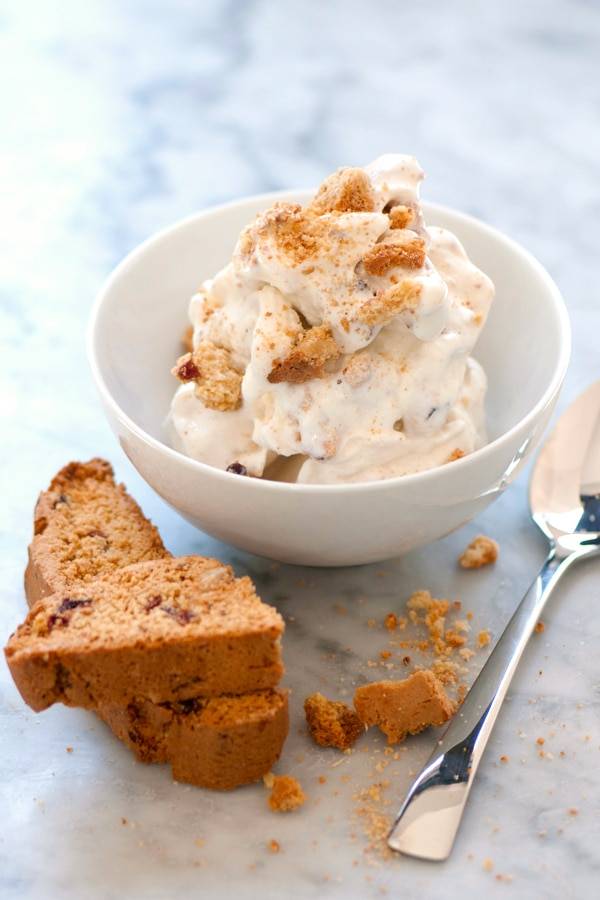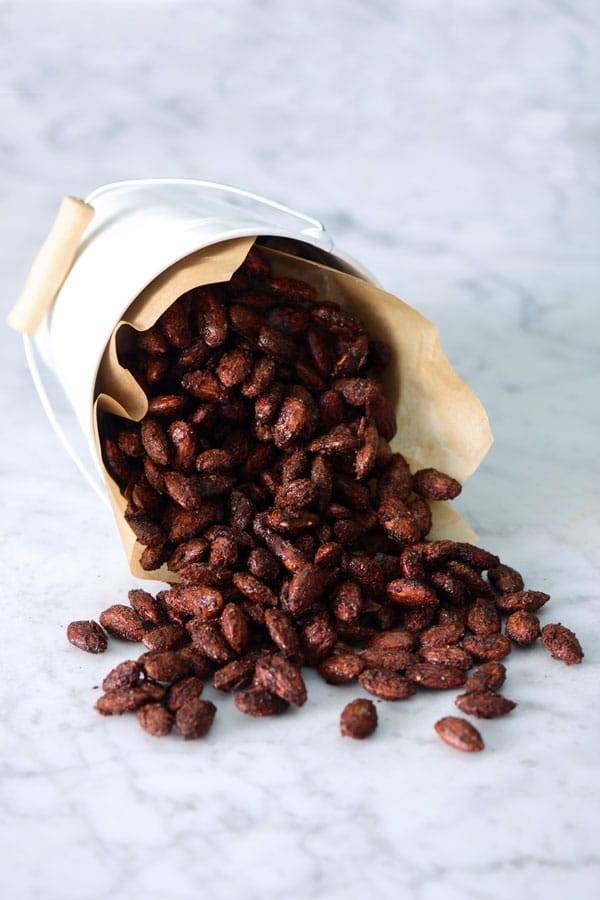 Recipe: Italian Rice Balls (Arancini di Riso)
Recipe: Crispy Biscotti Ice Cream Topping
Recipe: Cocoa Espresso Roasted Almonds