Shop Pizza Ingredient Best Sellers
Make delicious pizza crust for your next homemade pizza night. Made in Italy with type 00 flour, our Pizza Dough Mix is quick, easy-to-use and versatile. This specialty Italian flour comes from high quality wheat that is milled for a superfine, powder-like texture. Create that signature crisp and chewy Neapolitan-style crust in your own kitchen.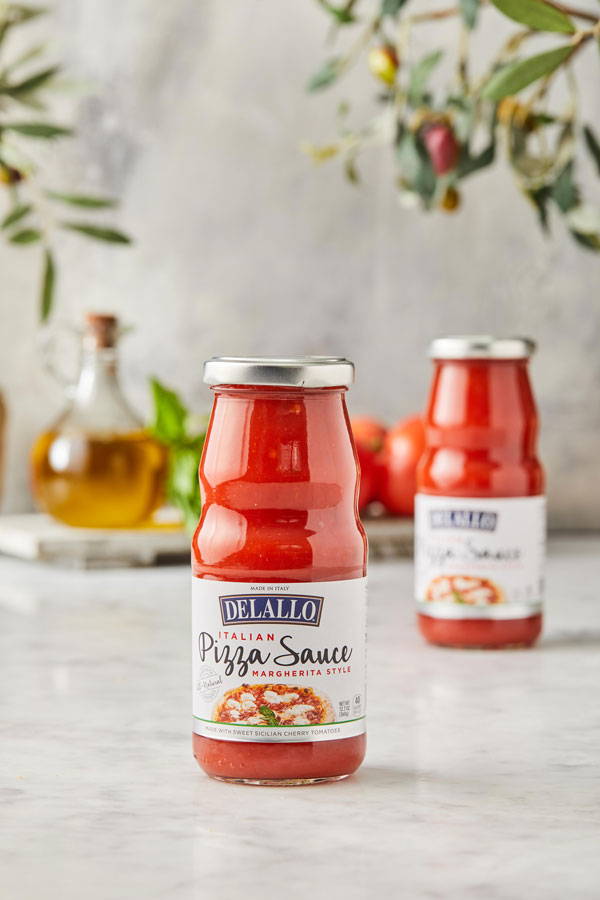 Cherry Tomato Pizza Sauce

Our Imported Italian Pizza Sauce featuring Sicilian cherry tomatoes, extra virgin olive oil, fresh vegetables and herbs. This authentic recipe captures an irresistible balance of rich, tangy-sweet tomato flavor perfect for that traditional Margherita-style pizza.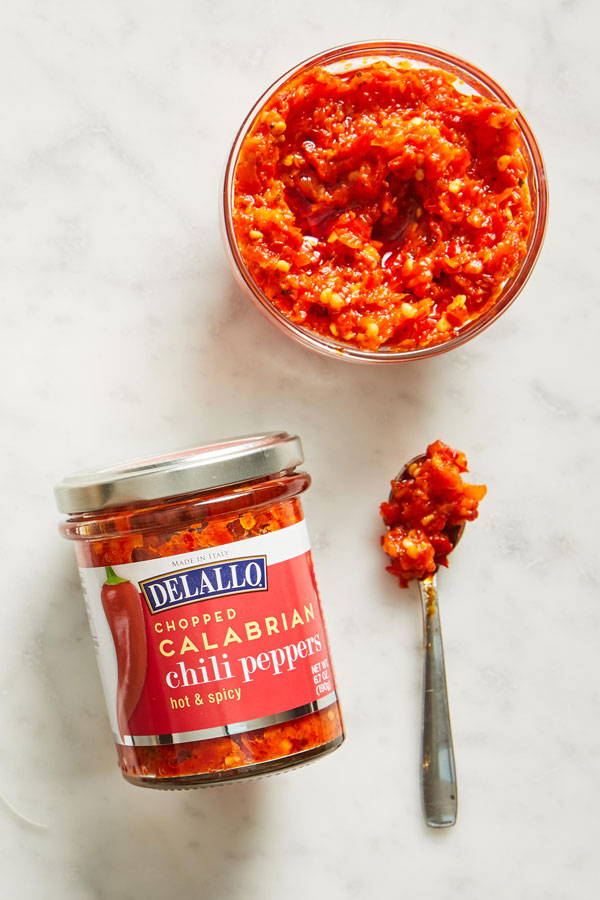 Chopped Calabrian Chili Peppers

Grown and harvested in Calabria, Italy, ingredient is packed in extra virgin olive oil with just the right amount of heat. These peppers are a staple in this southern Italian region's cooking and are a trending ingredient in restaurants and food magazines.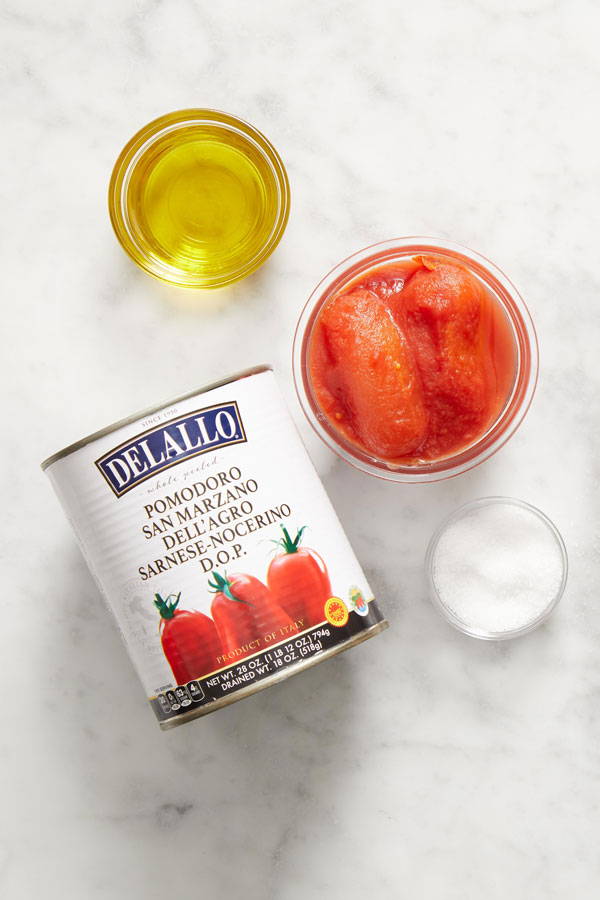 San Marzano Tomatoes D.O.P.

An exclusive D.O.P. item, these prized Italian tomatoes are grown in the lush volcanic soil of Mt. Vesuvius. San Marzanos are known for their slender, oblong shape, vibrant red hue and beautiful balance of fresh, sweet and tart flavors. Their delicate, thick flesh contains fewer seeds and less water, making them ideal for simple tomato sauces, where their tremendous flavor can really shine.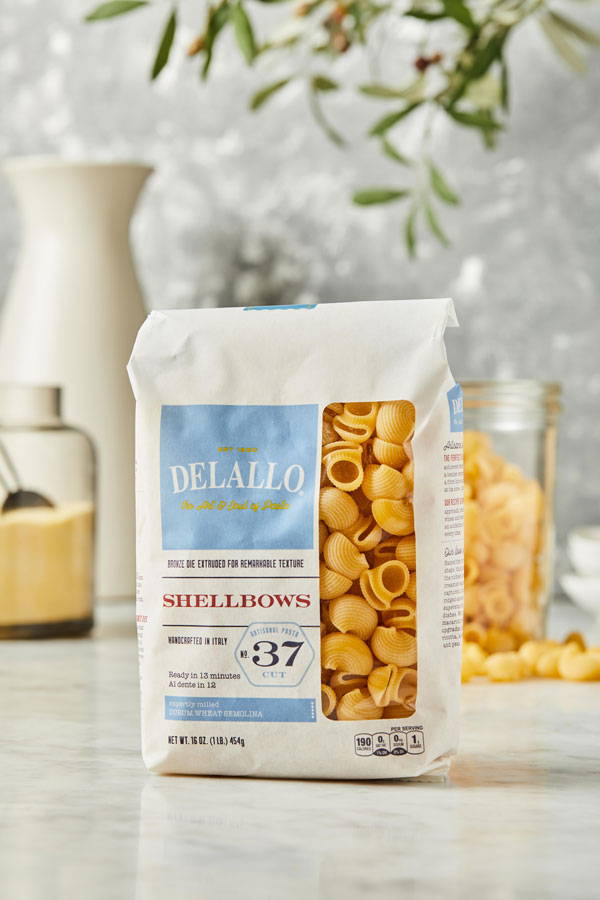 This shell-elbow hybrid is as fun to say as it is to eat. Thicker, creamier sauces are easily captured in its curved tube and ridged exterior, making it a superstar cut for dreamy baked pasta dishes.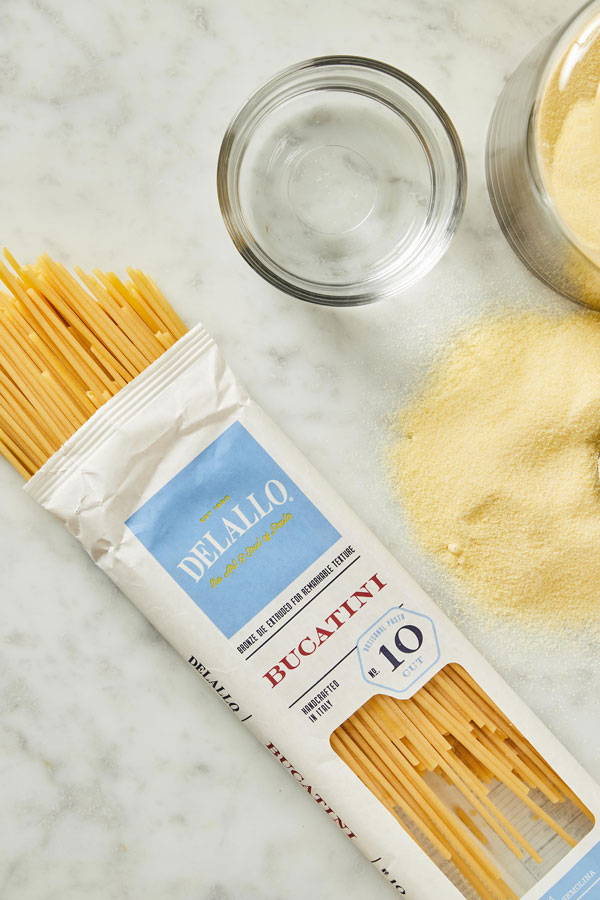 Originating in the Lazio region of Italy, Bucatini is a long cut named for the "hole" running down its center. This straw-like pasta easily sucks up lighter tomato and seafood-based sauces. Famous for its starring role in Roman classics Amatriciana and Cacio e Pepe.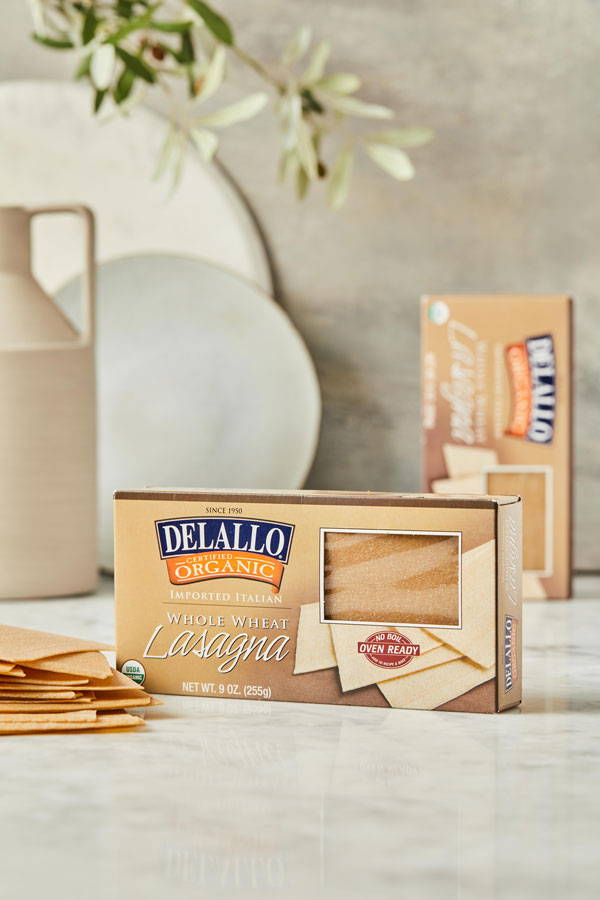 DeLallo No Boil Organic Whole Wheat Lasagna is crafted in Italy with only the finest hard durum wheat semolina. These famous pasta sheets are extruded with artisanal bronze dies for a rougher texture to capture sauces. Ready to layer with no need to boil, this whole-wheat alternative boasts the taste and texture of traditional pasta but with the added health benefits of whole grains.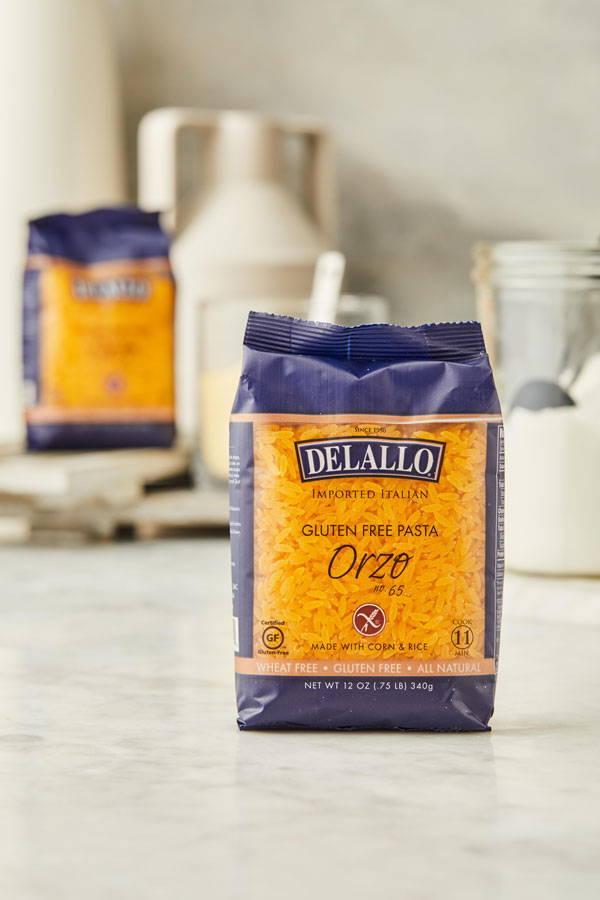 Crafted with the finest raw ingredients, DeLallo Gluten-Free Pasta Corn & Rice Orzo is expertly milled for full flavor and the perfect al dente bite. Whether you follow a gluten-free diet for nutritional reasons or due to gluten intolerance (celiac disease), DeLallo's Gluten-Free Pasta is the ultimate wheat-free Italian pasta for all of your favorite gluten-free recipes.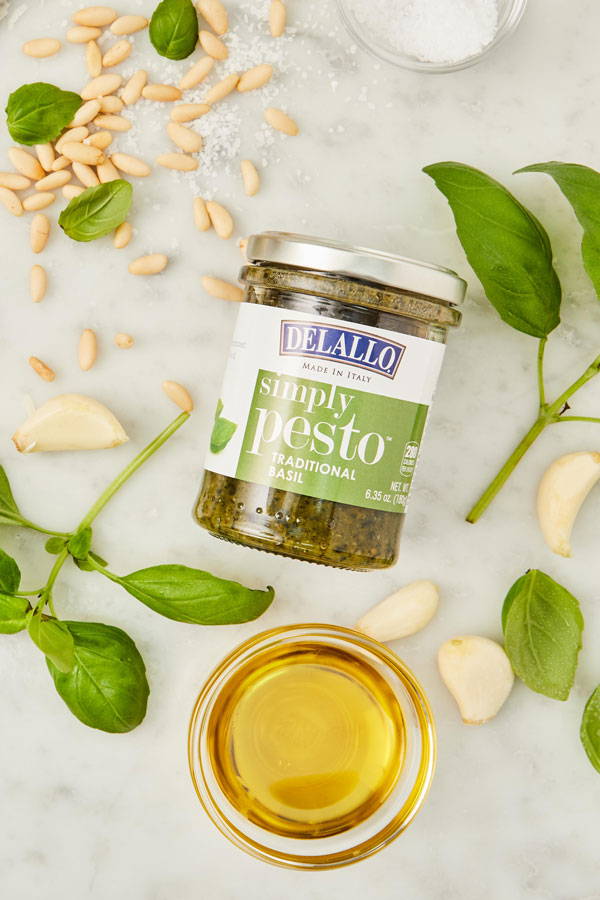 Traditional Basil Pesto Sauce

DeLallo Simply Pesto Traditional Basil is a simple but flavorful Italian sauce featuring handpicked Ligurian basil blended with olive oil, crunchy pine nuts, cashews, garlic, Parmigiano-Reggiano and Pecorino Romano. More than a pasta sauce, Simply Pesto is a creative condiment for dressings, marinades, pizzas, soups and more.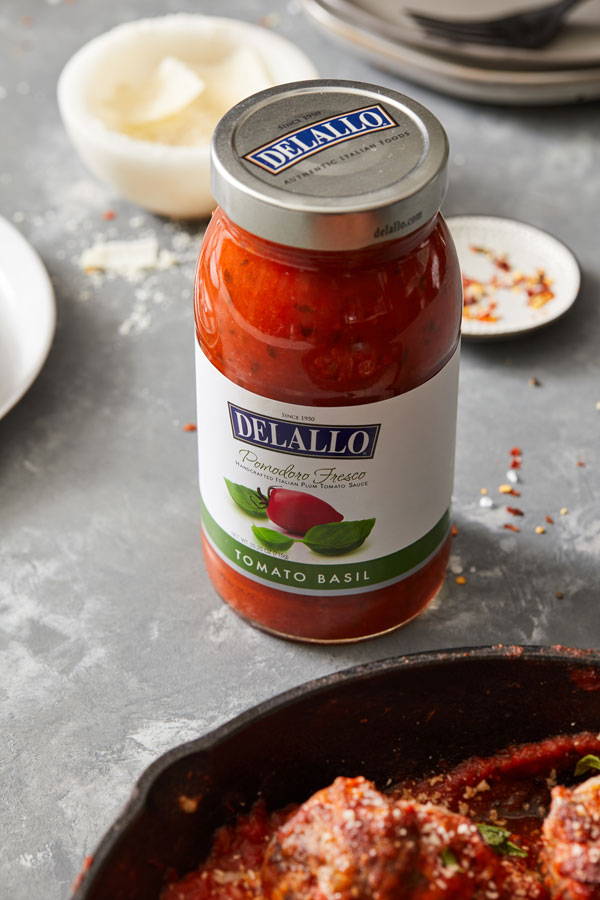 Pomodoro Fresco Tomato Basil

Simmered in small batches, our handcrafted Pomodoro Fresco Pasta Sauces capture the heart of authentic Italian cuisine with fresh, simple ingredients. This fragrant tomato sauce features the simple goodness of summer's freshest flavors: sweet, hand picked basil and rich, plum tomatoes.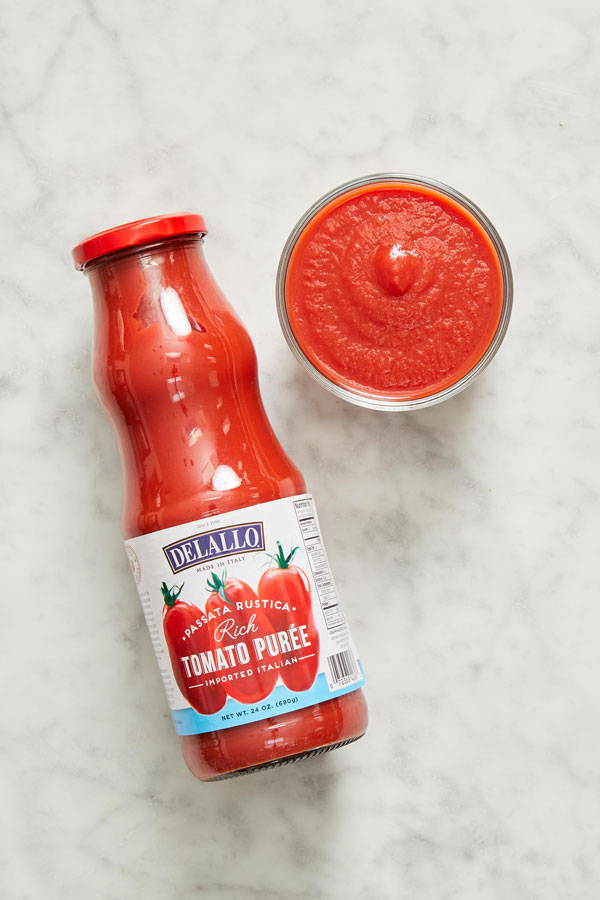 DeLallo Passata Tomato Purée is an authentic purée crafted with handpicked Italian plum tomatoes strained to remove seeds and skins. The resulting sauce is velvety smooth with a vibrant, rich tomato flavor. In Italy, a great passata is at the heart of homemade soups and pasta sauces, but this versatile ingredient can be used in a number of everyday kitchen creations.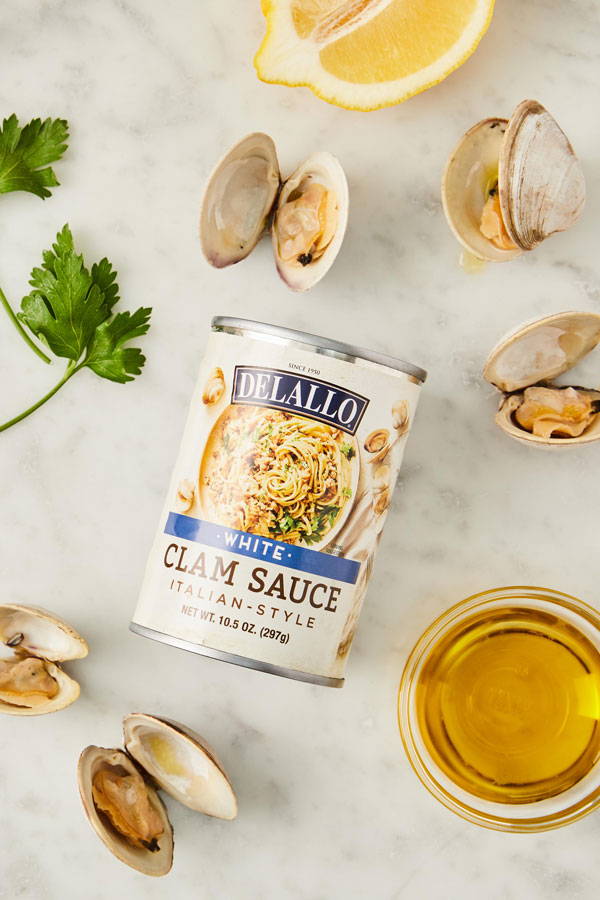 DeLallo White Clam Sauce is an authentic Italian recipe crafted in the U.S.A. with fresh-water clams, known for their larger, meatier and more tender texture. This simply divine clam sauce features savory olive oil with garlic and herbs for the perfect complement to the clam's delicate briny flavor.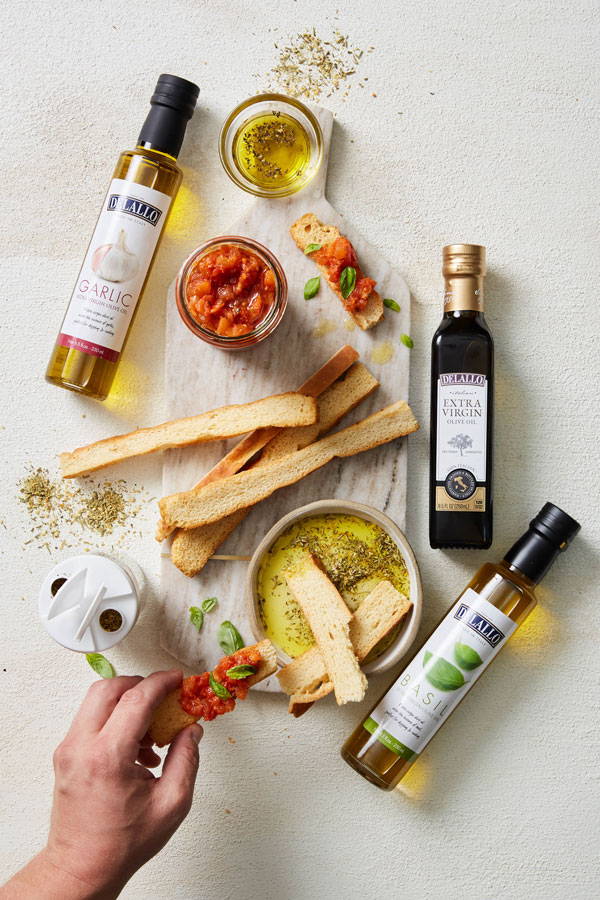 Gourmet Olive Oil and Antipasti Gift Box

There's no better gift than a gift that gathers. And that's just what they'll do with the goodies in this gourmet gift set. Included in this collection: Italian tomato bruschetta, flavored extra virgin olive oils, a collection of bread dipping spices and crispy toasts.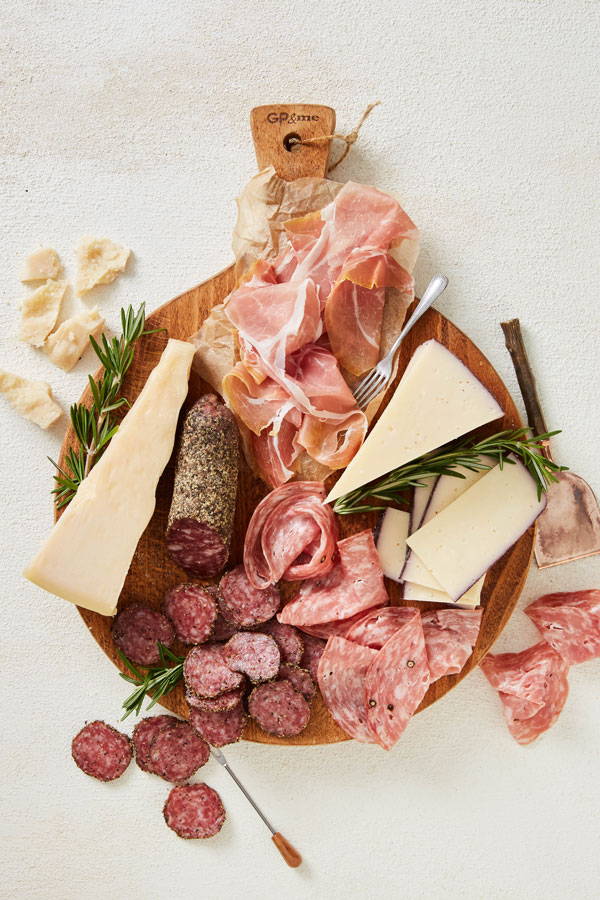 Cheese and Charcuterie Gift Collection

Whether you want to show your appreciation, welcome a client or spread some holiday cheer, this inspiring charcuterie gift box is sure to deliver. Specialty cheeses and cured meats are perfectly paired and ready to enjoy. Just add a bottle of wine (or two) or cocktails and some hungry friends.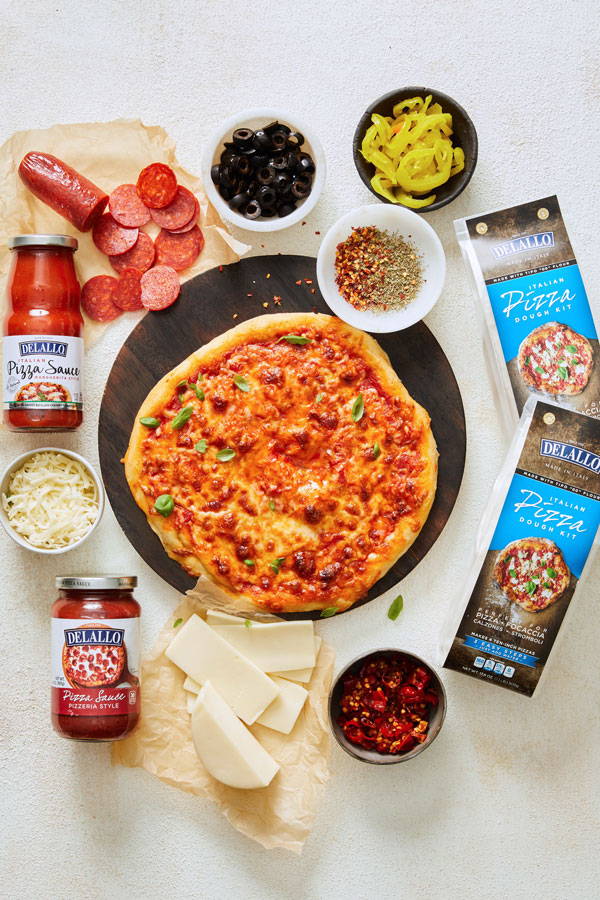 A gourmet food gift that will make all of their pizza lovin' dreams come true. This pizza night gift box features our famous Italian Pizza Dough Kit and signature sauces along with a boat load of gourmet goodies ready to top it all off.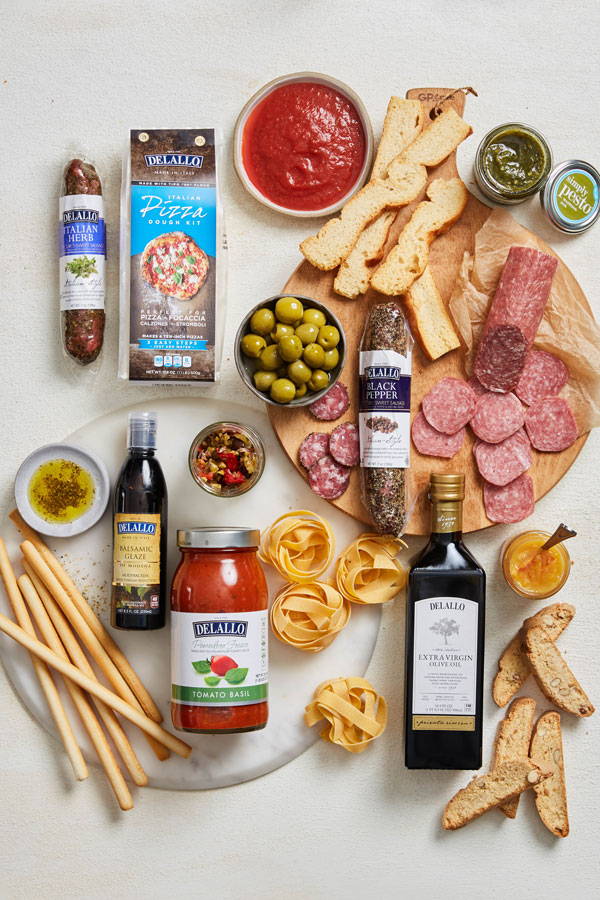 Tour of Italy Gift Basket

Buckle up. This Italian food gift is about to take you on a journey. The Tour of Italy features the best of our signature DeLallo collection: from our famous Italian Pizza Dough Kit and authentic Italian Egg Pasta to our Private Reserve Italian Extra Virgin Olive Oil, colorful antipasti and everything in between.