Shop Recipe Staples
MUST-HAVE ITALIAN FAVORITES

Shop Pantry Staples
MUST-HAVE ITALIAN FAVORITES
What's For Dinner?

FROM START TO FINISH



What's For Dinner?FROM START TO FINISH

Shop Our Best Selling Pizza Products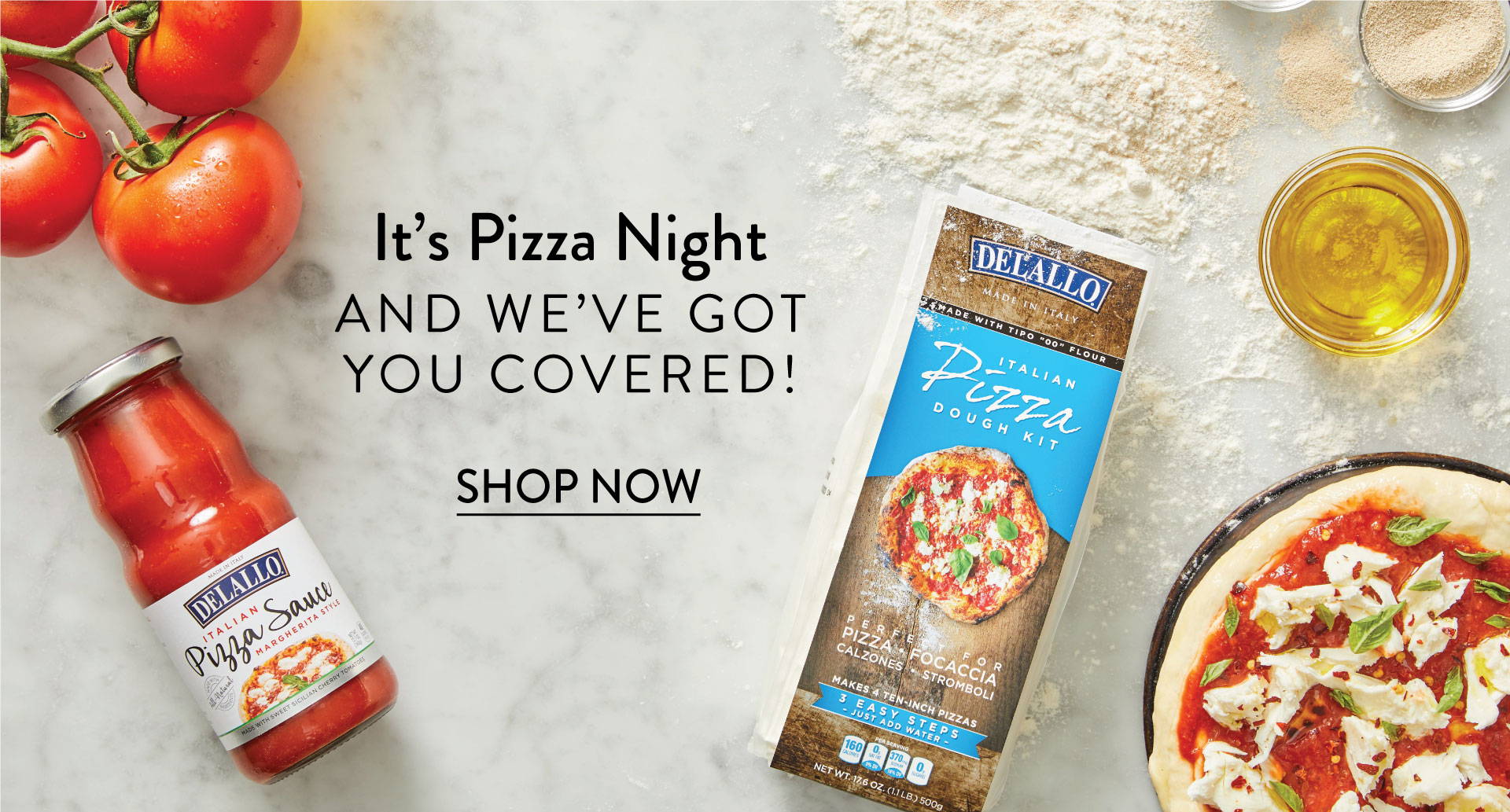 Shop Our Best Selling Pizza Products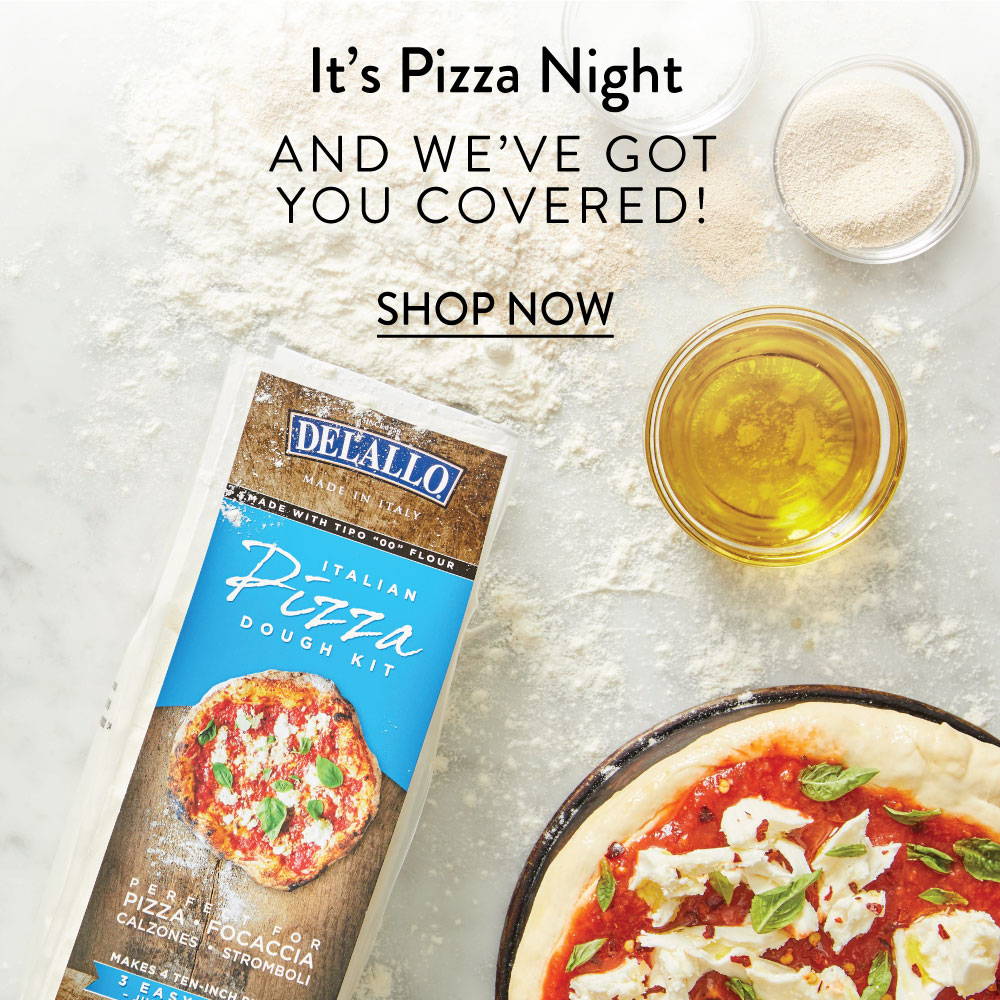 Shop Our Best Selling Pizza Products

---
The Ultimate Online Italian Pantry
Upgrade your favorite everyday Italian dishes with the true-to-tradition high-quality ingredients your family will love. DeLallo has everything you need to stock your Italian pantry—from our line of imported Italian Dried Pasta (in a ton of pasta shapes) to our authentic Italian Extra Virgin Olive Oil. Whether you're looking for salad dressing ingredients, the essentials for your nonna's lasagna recipe or jarred peppers for impromptu entertaining, DeLallo has everything you need.
Get The Best Pantry Food Essentials Delivered Right To Your Door
DeLallo is your one-stop online shop for all things Italian cuisine. Let us help you to stock your pantry with all of your favorite Italian staples: olive oils, pasta sauces, vinegars, high quality durum wheat pasta, jarred peppers, Parmigiano-Reggiano, beans, bruschetta… everything you need to upgrade your Italian cooking. Italian pantry items are non-perishable and can be shipped with ease. This also means that they are convenient items to have on-hand when life gets busy and a grocery store visit isn't in the plans. With a few clicks, you are on your way to one delicious Italian delivery!
Delallo Pantry Food: FAQ
What are Italian pantry essentials?
Italian pantry essentials are non-perishable Italian goods with a longer shelf-life (think: jars, boxes, cans and bottles) that can be stored in your pantry. We think of essentials as items that are used nearly daily, common recipe ingredients like dried pasta, olive oils, beans, vinegars, etc. These good are typically very versatile and can be used in many of your favorite recipes—from weeknight pasta dishes to summer salads. Your Italian pantry is a palette of bold, colorful Mediterranean flavors ready to help you to create an incredible meal.
What top 5 pantry staples should I have on-hand year-round?
Olive Oils The rich, raw flavor of Extra Virgin Olive Oil is a must-have for any kitchen. This olive oil is perfect for salad dressings, pasta salads and bread-dipping appetizers, as well as a finishing drizzle for soups, roasted vegetables and grilled meats. Pure and Extra Light Olive Oil varieties are essential cooking oils that can withstand high-heat frying, grilling, sautéing and more.
Dried Pasta Most of us have a whole section of our pantry reserved for dried pasta. Not only is there a pasta dish for every season and occasion, but it also comes in many pasta shapes and varieties such as Organic Whole-Wheat, Gluten-Free, Gnocchi and more.
Canned Tomatoes Tomatoes are one of the most versatile Italian pantry staples. Because fresh tomatoes aren't always in-season, canned tomatoes step up to the plate. Use them to create pasta sauces, soups, stews, braised meats, meatloaves, baked chicken and fish dishes, salsas and more. The possibilities really are endless with all the varieties that exist, like whole-peeled, crushed and passata—to name a few.
Jarred Peppers Like canned tomatoes, jarred peppers are a great way to have a necessary ingredient always on-hand, no matter the season. Use them for stuffing, as an antipasto or in your favorite recipes for an easy pop of bright, earthy flavor. Jarred peppers make great pizza toppings, salad garnishes, pasta additions, panini toppings and dip ingredients. They come in so many flavors, from the smoky, sweet red pepper varieties all the way to tangy-sweet marinated cherry peppers.
Balsamic Vinegar More than just a salad dressing, balsamic vinegar is a darkly sweet and complex condiment that can be used as everything from a poultry marinade to a tangy drizzle on fresh-cut fruit. Our Balsamic Glaze is a thicker, more concentrated version perfect for drizzling.