Shop Pizza Ingredients

CRAFT THE PERFECT PIE

Shop Pizza Ingredients




CRAFT THE PERFECT PIE



All About Our Favorite Italian Pie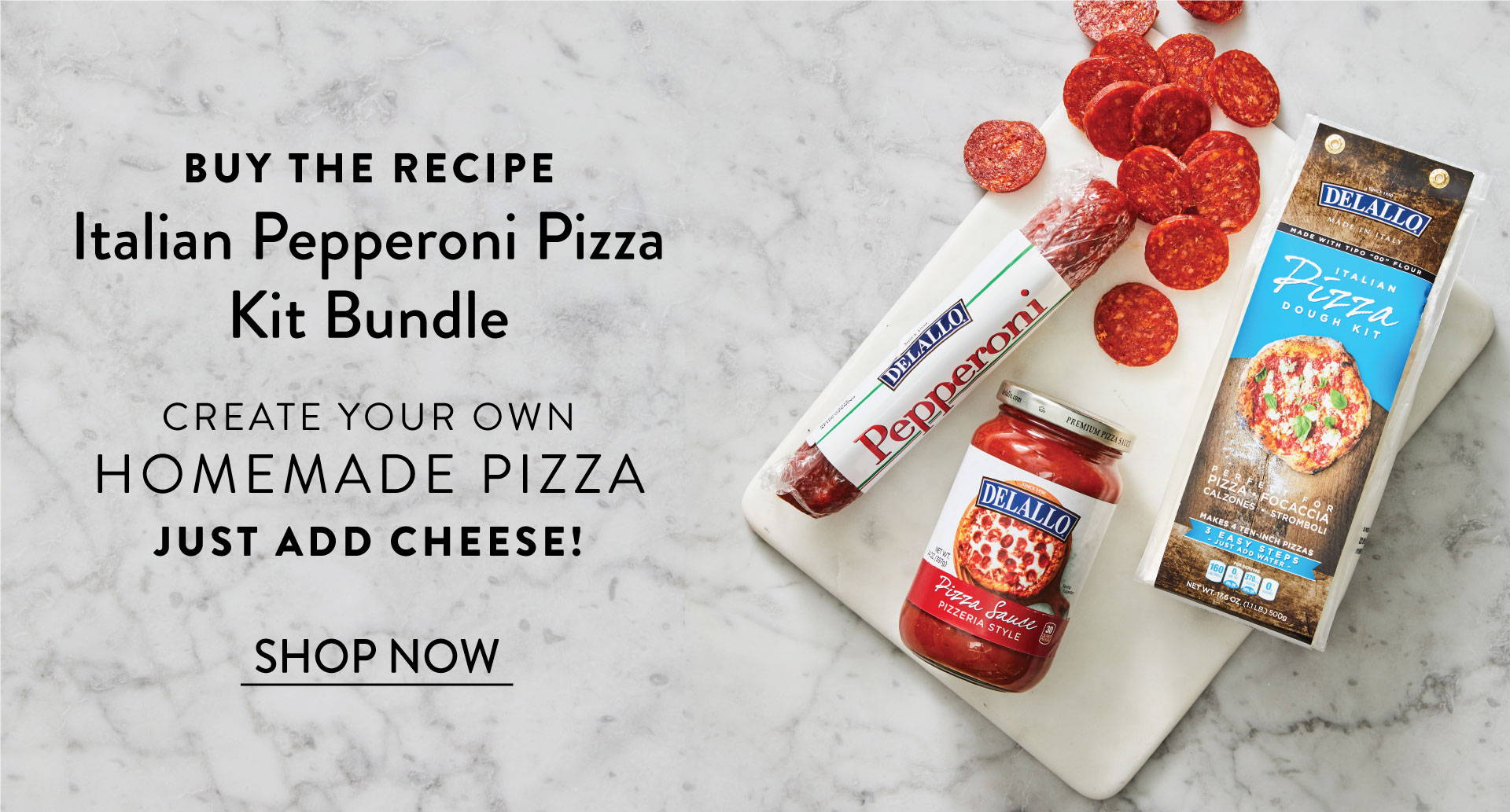 All About Our Favorite Italian Pie

All About Our Favorite Italian Pie

---
The Best Homemade Pizza You'll Ever Eat – The DeLallo Difference

You don't have to be an expert in the kitchen to create a delicious homemade pizza. Who needs pizza delivery when you've got our Pizza Kit? We give you everything you need to make an incredible pizzeria-style crust at home—just add water. It's that easy. Whether you love deep dish pizza or a thin crust, our signature Italian Pizza Kit is ready to make all your pizza dreams come true! That type 00 flour really makes all the difference.
But don't stop there. The only way to truly honor that fabulous crust is with a delicious pizza sauce, awesome cheeses and your favorite toppings, so you're definitely in the right place. Now you can say goodbye to all those disappointing frozen pizzas.
Hosting A Pizza Party? We've Got What You Need

Who doesn't love a pizza party? Whether you're ready to enjoy a low-key evening at home with the family or you are planning a celebration, pizza is the perfect way to entertain those hungry bellies. DeLallo has everything you need for the perfect pizza party, including our Pizza Dough Kit—a delicious foundation for the perfect pie! For some weekend fun, get the whole family involved. You can create a delicious homemade pizza to share, or you can create fun individual pizzas using our easy-to-make Pizza Kit, Pizza Sauces and a plethora of gourmet pizza toppings. All you need is a floured surface and some ready helpers!