Shop Italian Sweets
BAKING ESSENTIALS & DESSERTS

Shop Italian Sweets BAKING ESSENTIALS & DESSERTS

Top Sellers in Italian Desserts

Espresso Powder: Endless Uses
A Guide To Desserts

100% IMPORTED ITALIAN



A Guide To Desserts
100% IMPORTED ITALIAN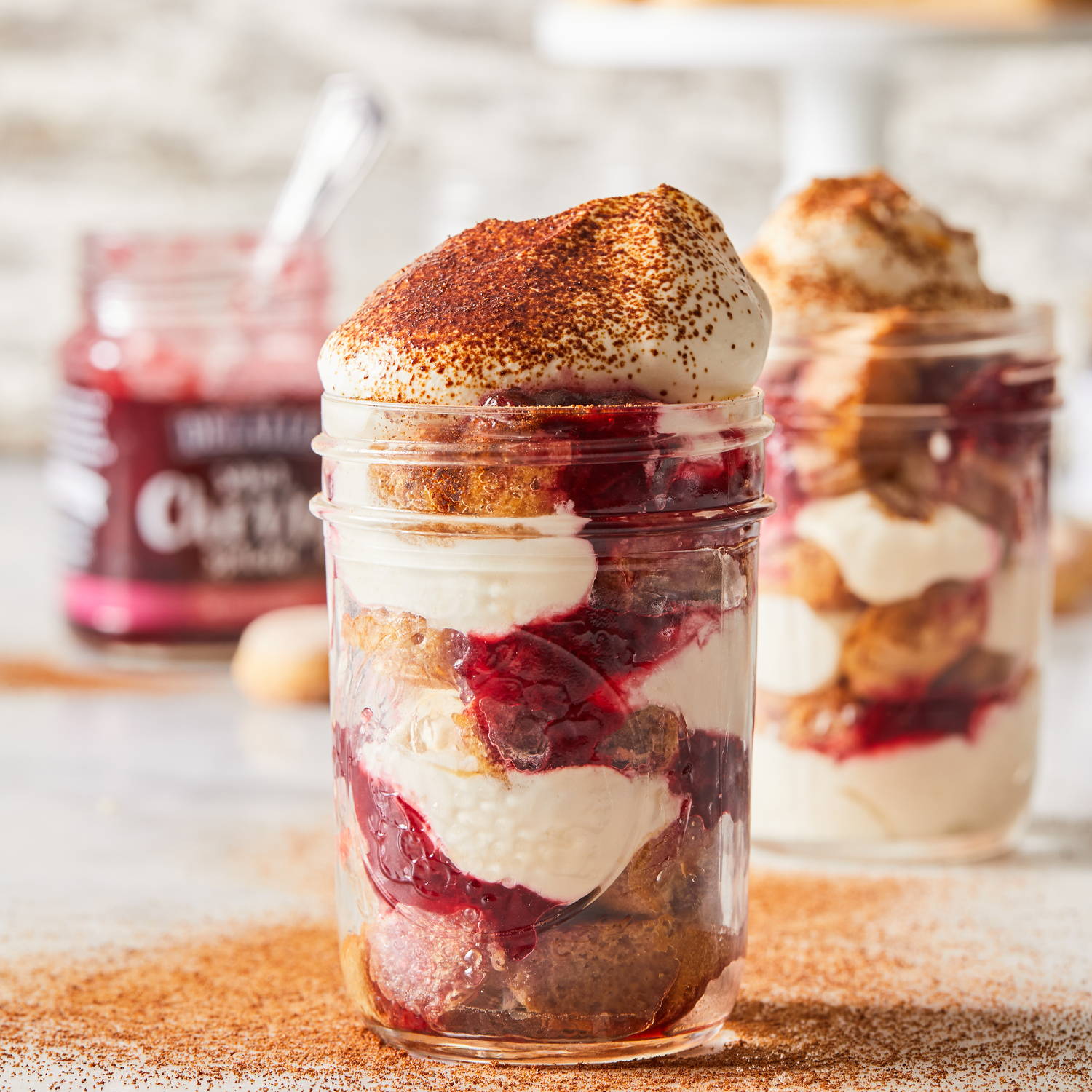 Easy No-Bake Dessert Ideas
Traditional Italian Desserts That Are Irresistable And Guaranteed To Impress
Simple Italian desserts like pizzelle and biscotti are the perfect after-dinner sweet treat. Our handcrafted biscotti cookies are made with only the finest ingredients and baked twice for the perfect buttery crunch. We can't imagine a better Italian dessert to have on-hand, perfect for enjoying with espresso, coffee or hot tea. Nobody can resist these sweet simple desserts— a breakfast treat or the after-dinner treat following a great meal.
DeLallo Italian Desserts: FAQ
What Are Italian Desserts?
Some of the most popular Italian desserts are easier than you think. While crispy biscotti cookies and the rich cocoa and coffee Tiramisu are probably the most well-known Italian desserts, there are many more to love. The classically Italian sweet treat, cannoli, is a crisp pastry filled with a sweet cream of ricotta cheese. Cannoli can be topped with any number of garnishes—from chocolate chips to sprinkles to crushed pistachios. Gelato is the Italian take on ice cream—a denser, more flavorful frozen treat. Another classic Italian dessert is panna cotta, a silky smooth, eggless Italian custard.
What Is The Most Popular Italian Dessert In The Us?
Tiramisu must be the most popular of all Italian desserts. It's really a simple recipe with no baking required. It's made with layers of espresso-soaked Saoviardi biscuits (sponge cake cookies) and a rich cream of mascarpone cheese, sugar and eggs. This classic Italian dessert is a coffee lover's dream, a beautiful harmony of aromatic coffee and creamy sweet mascarpone.
What Are Common Desserts In Italy?
Like savory Italian dishes, the rich tradition of Italian desserts can be defined by region. While it is a common dessert throughout Italy, Tiramisu originated in the north, possibly Veneto. From Emilia-Romagna comes the "black cake" known as Torta Barozzi. This cake is made of peanuts, almonds, dark chocolate and coffee. Naples is the birthplace of pizza, but also the birthplace of delicately crisp puff pastry, Sfogliatelle. This unique lobster-tail-shaped pastry is filled with a luscious blend of ricotta cheese, semolina, eggs, sugar and candied citrus. With origins in Piedmont, Bônet is a custard-like Italian dessert made with eggs, milk, sugar, cocoa, amaretto biscuits and rum or similar liquor. Some desserts are reserved as traditional Italian Christmas indulgences; the most popular re panettone, a citrus studded sweet bread, and torrone, a honeyed Italian nougat with almonds.
What Are Some Popular Italian Pastries?
Italy is famous for pasta, wines and award-winning cheeses, but what about Italian pastries? Whether enjoyed as after-dinner treats or morning espresso accompaniments, Italian pastries are a beloved aspect of Italian cuisine. One of the most popular pastries are cannoli. These crisp tubes are filled with a ricotta cheese filling and often topped with dried fruit, nuts, sprinkles or chocolate chips. Sfogliatelle is another of the most coveted pastries in Italy—a sweet and delicate with a subtly citrus custard-like filling. Maritozzo is a Roman dessert, a sweet brioche bun that is split and then filled with whipped cream. The deep-fried, sugar-coated Italian donuts known as bombolini are a carnival classic. A Tuscan favorite, these donuts can be filled with jams, Nutella or creamy custard. These are just a few of the many pastries common to Italy.