Antipasti Primer: Entertainment 101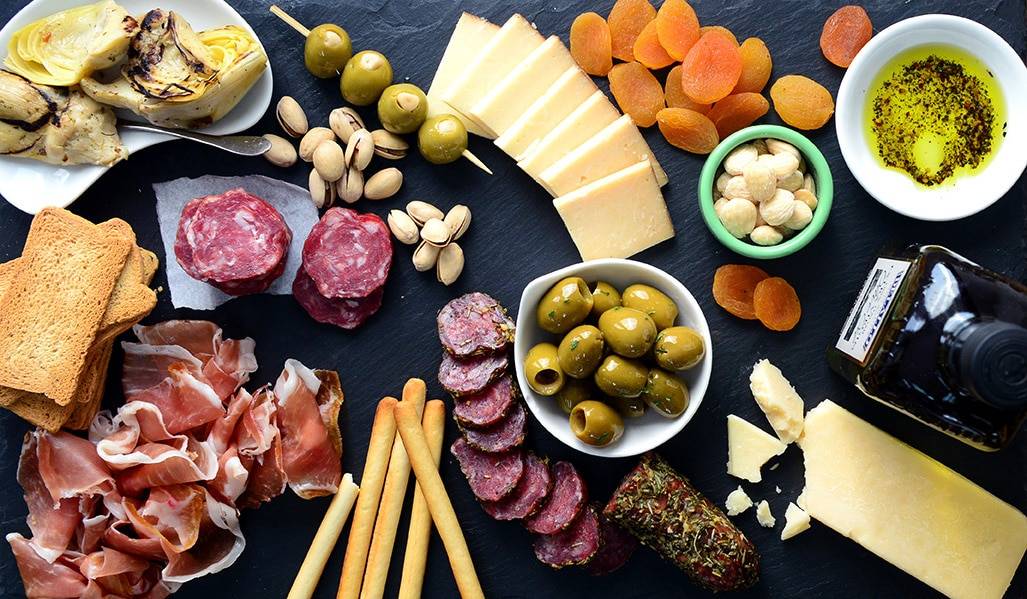 In this article, we examine the art of entertaining with four themed antipasti spreads. We share tips and recipes for hosting the perfect get together with one common ingredient—great food!
'Tis the season for entertaining and we, at DeLallo, know what you need to perfect the art of Having a Good Time. While the task of preparing a spread of antipasti, or appetizers, can be daunting (What will everyone like? Do I have something for everyone? Did I make this last year?), we've generated four themed platter ideas that will wow everyone on your guest list.
Here is the chance to get creative and welcome your company with a vast array of colors, sights and smells. Antipasti is a sensual experience that can introduce a delicious meal by drawing in a crowd, or offered on its own as an elegant buffet of small plates.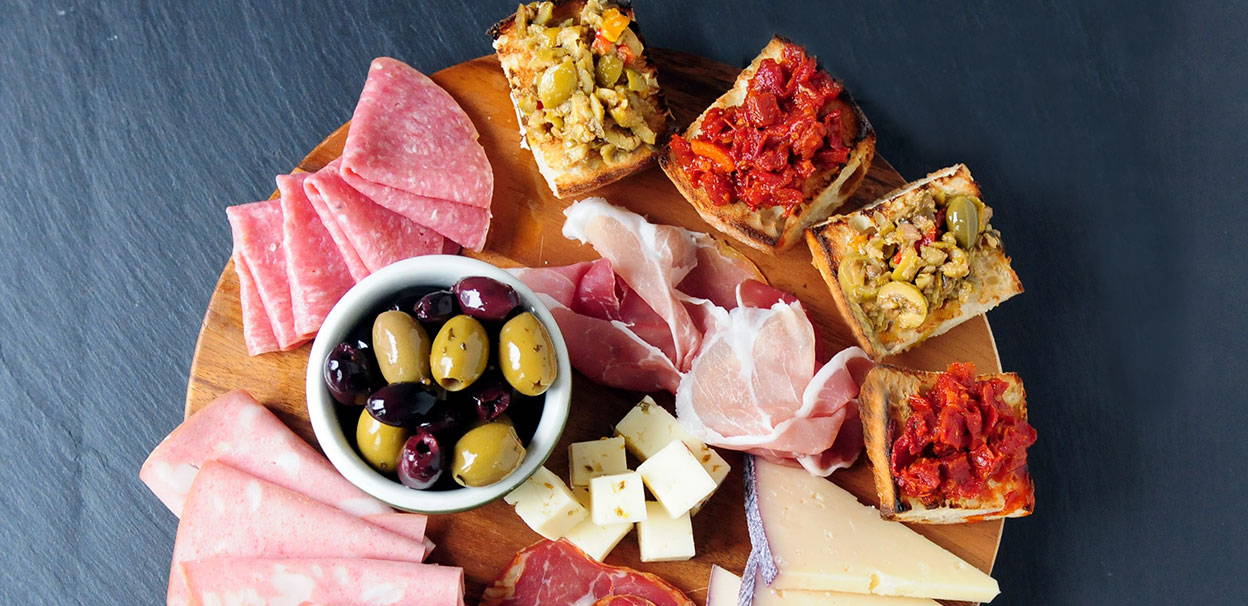 Now let's talk antipasti:
Take a trip to a local specialty foods market. Pick up some ready-to-eat items like olives, meats, cheeses and nuts. Below, we've shared our ideas on pairings and specific accompaniments. Use a variety of these items, unless you want to spend too many hours in the kitchen with preparations.
Speaking of preparations, impress your guests with a few salads, dips or baked treats. We suggest a ratio of about 1 small plate to every 5 ready-made items. Your creations may only be of a few ingredients, but the small effort is worth the reward—munching, speechless house guests!

As for other important complements, don't forget the starches: a loaf of crusty baguette, thin and crispy breadsticks, crackers or pita. Starches are vital when we are talking meats, cheeses and savory dips. Wines and produce are other additions to consider.
With themed spreads, not only will you prepare a conversation piece, but a masterpiece of drool-worthy foods for friends and family. Style and placement play a significant role in setting the tone for any gathering. Start with an attractive tray or cutting board and use an assortment of bowls in different sizes and colors. In several photos, we've used such edible garnishes, such as fennel, figs and leafy lettuce. Dress up your platter with fresh herbs and vegetables. Most importantly, remember to present each item with a natural, unfussy look. Overdone platters are too common.