Shop Peppers and Veggies

FOR RECIPES AND ANTIPASTO SPREADS

Shop Peppers and Veggies




FOR RECIPES AND ANTIPASTO SPREADS



Endless Possabilities With Peppers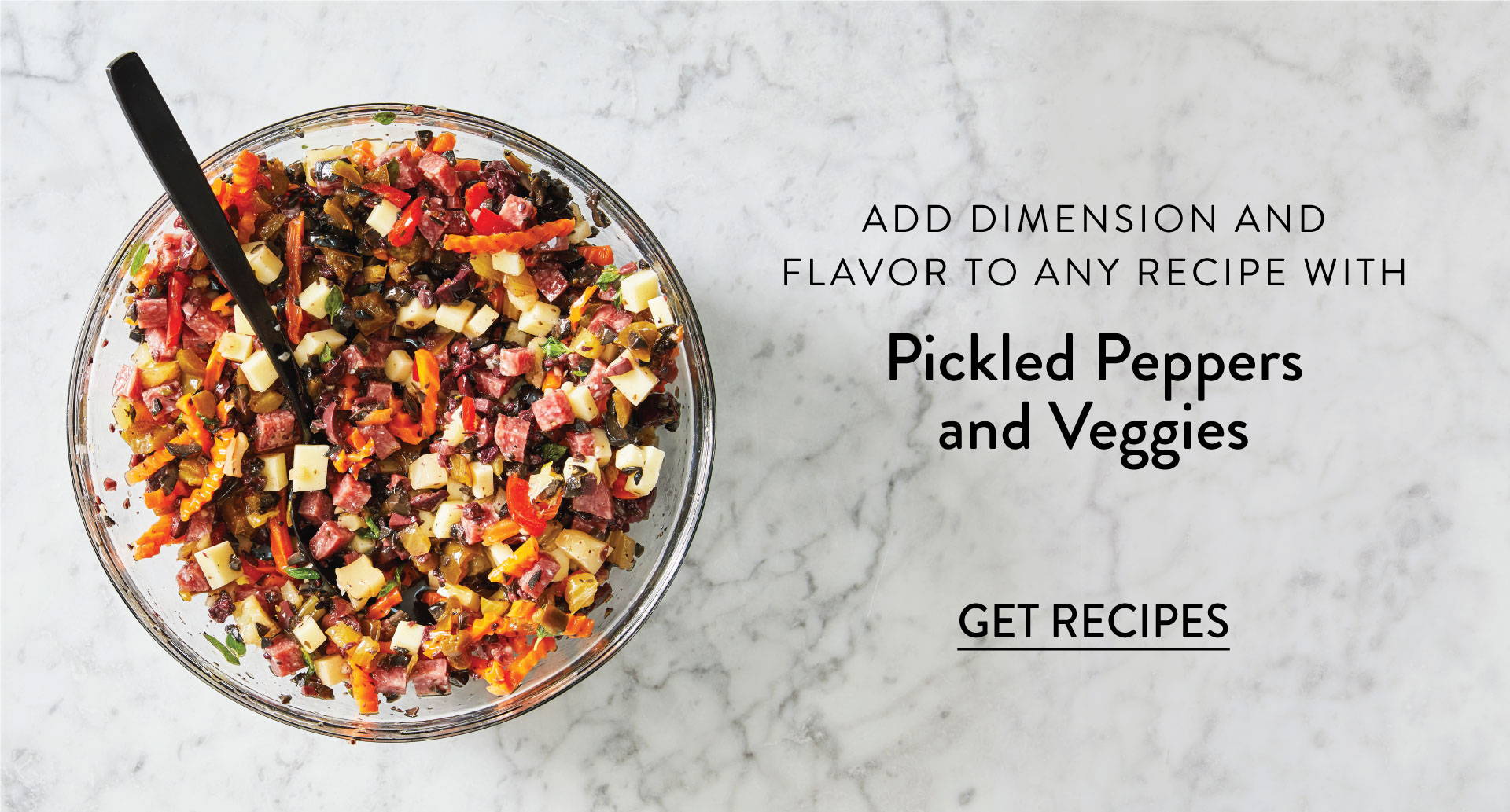 Endless Possabilities With Peppers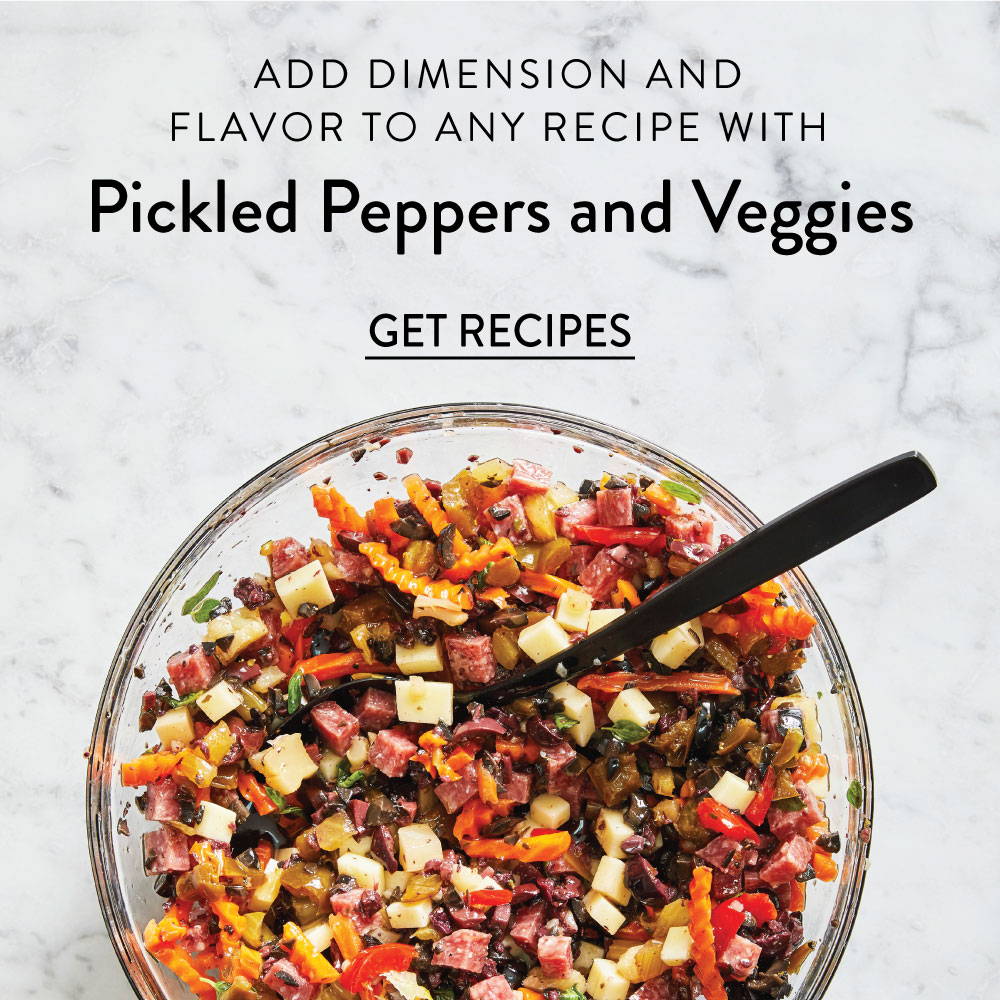 Endless Possabilities With Peppers

---
The Best Jarred Peppers With Unforgettable Flavor

The best jarred peppers are picked at the peak of flavor, then packed quickly to capture their authentic colors, flavors and textures. As experts in Italian foods and gourmet entertaining, DeLallo has been producing peppers for over 60 years. In addition, DeLallo offers so many unique flavors and varieties of peppers for every palate and occasion. The colorful collection includes everything from sliced sweet red peppers to briny and zesty pepperoncini peppers to our Hot & Spicy Calabrian Peppers, Southern Italian chile peppers with an irresistible tangy-hot flavor. Each pepper—whether hot or sweet or bursting with a tangy, vinegary bite—boasts a dynamic flavor profile ready to add a new dimension of flavor to your charcuterie boards, antipasto spreads and everyday recipes.
The Best Tasting Italian Sweet And Hot Peppers

DeLallo's signature jar of Sweet and Hot Peppers is the perfect mix of green, red and yellow bell peppers packed in an irresistible marinade. The combination of sweet and hot is out of this world, making it a prized pickled pepper antipasto to serve with meats, cheeses and other charcuterie board favorites. DeLallo Sweet and Hot Peppers are also a unique condiment for sandwiches, salads, nachos, pizzas and more. Plus, they are conveniently sliced up and ready to snack or serve.
DeLallo Peppers: FAQ

Who doesn't love a pizza party? Whether you're ready to enjoy a low-key evening at home with the family or you are planning a celebration, pizza is the perfect way to entertain those hungry bellies. DeLallo has everything you need for the perfect pizza party, including our Pizza Dough Kit—a delicious foundation for the perfect pie! For some weekend fun, get the whole family involved. You can create a delicious homemade pizza to share, or you can create fun individual pizzas using our easy-to-make Pizza Kit, Pizza Sauces and a plethora of gourmet pizza toppings. All you need is a floured surface and some ready helpers!
What are jarred peppers used for?
Jarred peppers are a pantry staple with many uses in the kitchen and at your next get-together. Peppers with sturdy hollows, like cherry peppers and jalapeños, are great stuffing peppers. The marinated pepper varieties make for perfect stand-alone appetizers or colorful additions to charcuterie plates and cheese boards. The bold, bright and sometimes spicy flavors are natural complements to specialty cheeses, cured meats, olives, gourmet crisps and other classic antipasti. Jarred peppers are a convenient way to flavor pasta, pizza and salads—a more fresh flavor than peppers in their dried form.
How long do peppers last in a jar in the fridge?
Jarred pickled peppers can last up to 3 months in the fridge if they've been kept submerged in the brine they were jarred in.