5 Tips For Flawless Tiramisu
One of Italy's most famous desserts, Tiramisu is a trifle-style dessert featuring sweet and creamy mascarpone, coffee-dipped sponge cookies and a dusting of rich chocolate. Tiramisu is no-bake, making it a great dessert for summer when turning on the oven is a last resort. Still, this decadent layered treat needs time to chill, so make it the night before for best results.
Don't soak! Quickly dip the cookies into your coffee or liquor. Try not to leave them in the liquid too long—a quick dip will do. Overly soggy cookies make for a wet texture and a messy dessert.
Mix up your flavors. Keep it classic with fresh brewed (or instant) espresso or switch things up with a liquor like rum, amaretto, sambucca or Irish cream. Don't be afraid to experiment with fruit for a non-coffee version. Use fruit purees or natural juices to give your tiramisu an extra summery flavor.
Switch up the layers. When building your tiramisu, criss-cross cookie layers to create a sturdier dessert. This way allows for easier cutting and better presentation. (So your tiramisu won't look like the Leaning Tower of Pisa).
Line your pan. Line your pan with plastic wrap before building your tiramisu. When you're ready to remove the trifle (after it has chilled), you can more easily flip the dessert onto a serving dish and get the full effect of your layered dessert without it falling over.
Be patient. Once you whip it up, cover and refrigerate for at least 6 hours before serving. This gives the dessert time to develop its rich cocoa flavor.
Recipe: Pumpkin Amaretti Tiramisu
Recipe: Salted Caramel Chocolate Tiramisu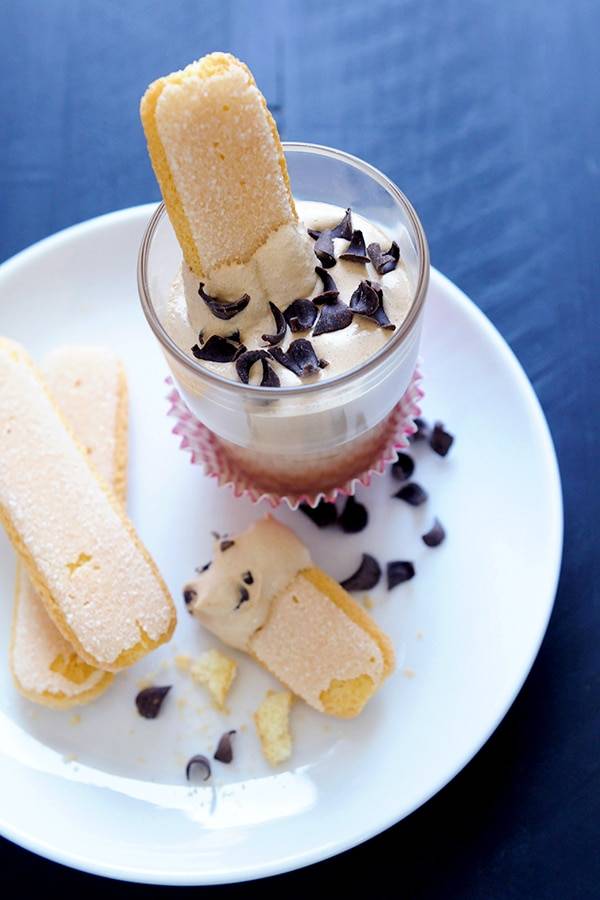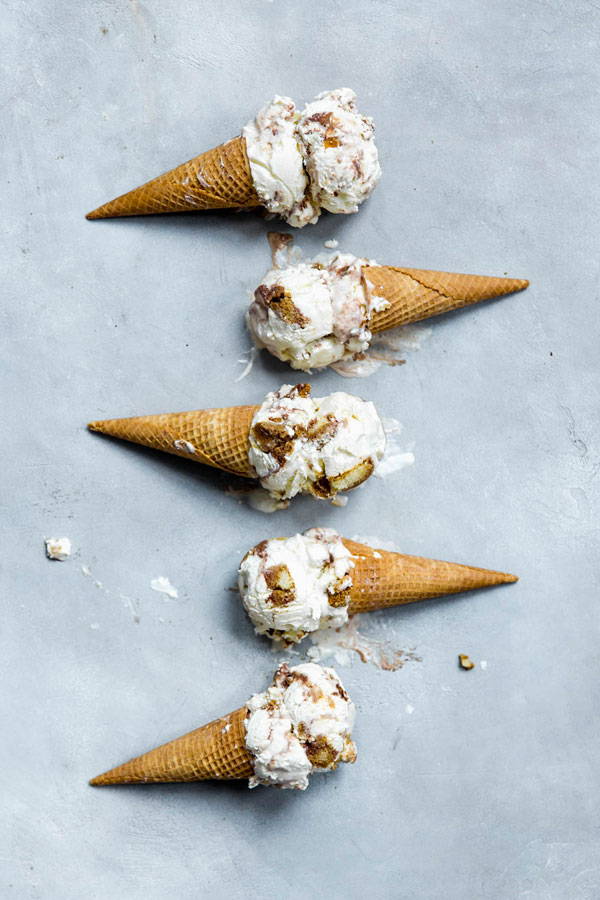 Recipe: No Churn Tiramisu Ice Cream