How To Cook Risotto
For most people, when they think Italian, they think pasta. But what about pasta's Northern Italian cousin?
Risotto is a creamy, hearty rice dish made with short-grain Italian Arborio rice grown in the Northern Italian region of Piemonte. The rice itself is starchy enough to thicken and create its own sauce. Versatile and pantry friendly, risotto is the perfect base to any number of toppings and add-ins from roasted fall veggies and cheeses to meats and seafood.
As much as it is loved, cooking risotto has a reputation for being tedious. Sure, it's a delicate process that requires some attention to detail, but it's worth mastering. We promise!
Shop: Soffritto Vegetable Cooking Base
---
Step-by-Step Risotto
Step 1:
In a large saucepot, heat 5 to 6 cups chicken stock and keep at a steady simmer.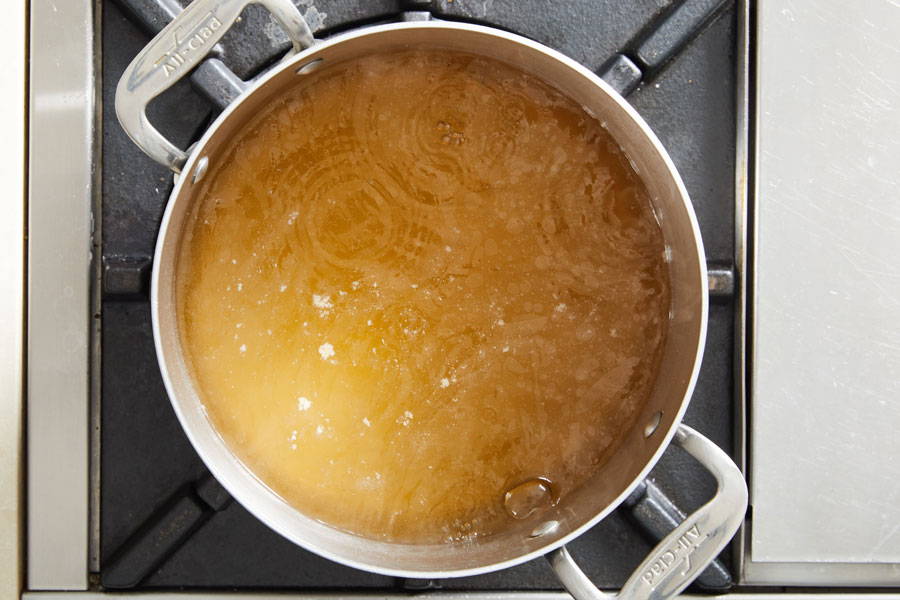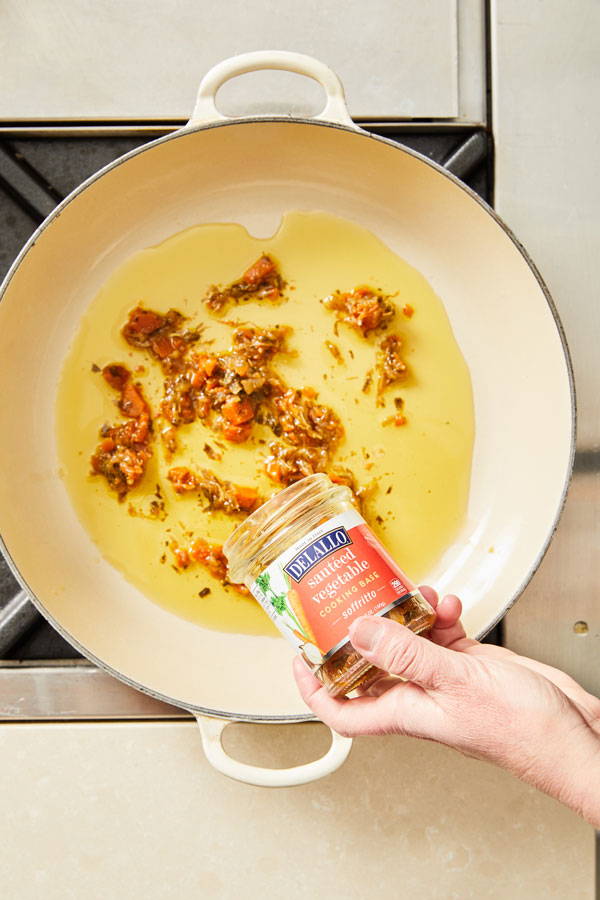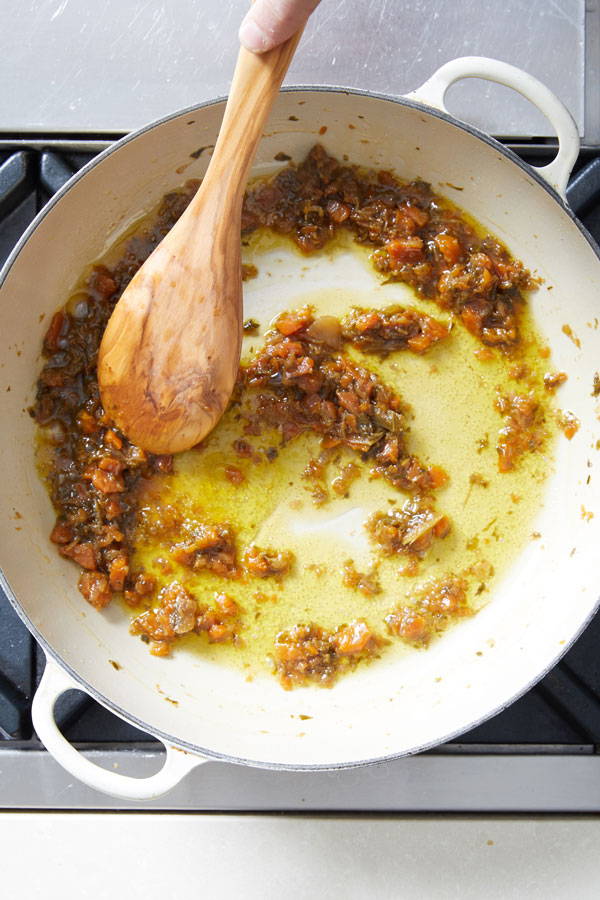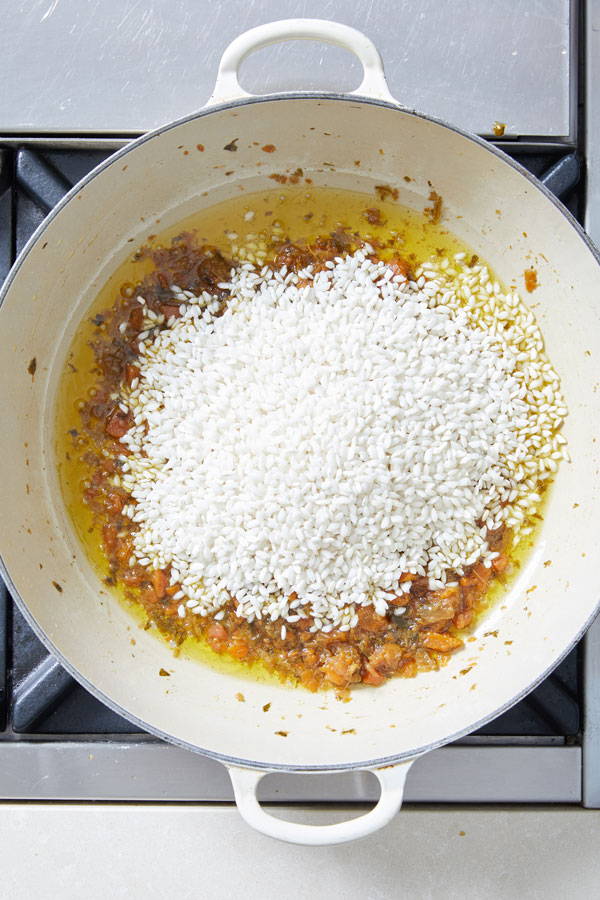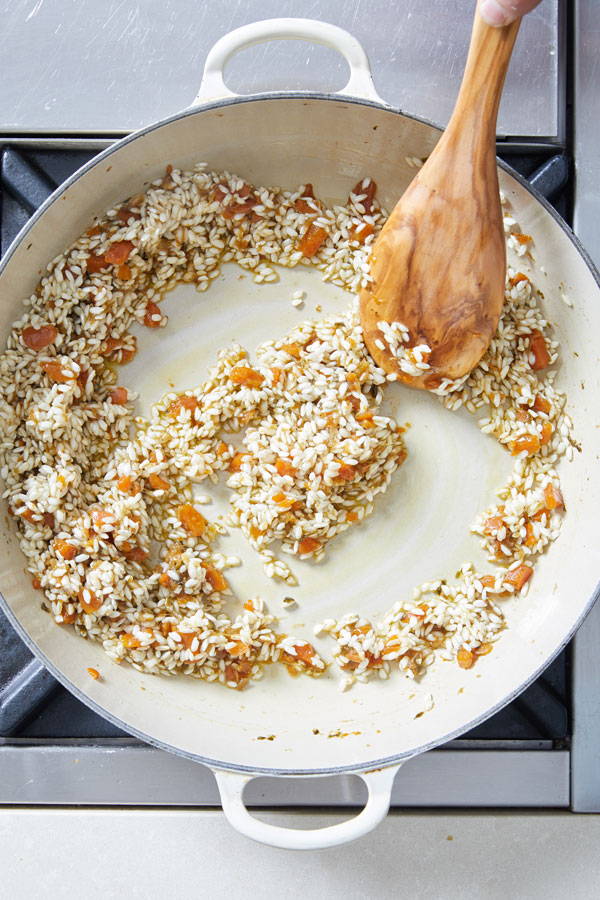 Step 4: Once the rice is opaque, about 4 minutes, add ½ cup dry white wine and cook until the liquid has been absorbed, about 3 minutes.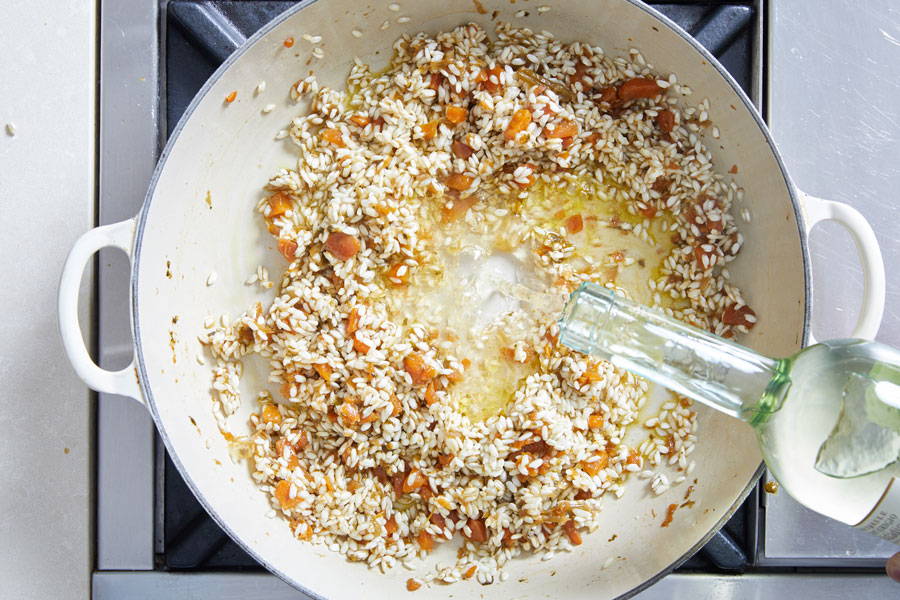 Step 5: Add ½ cup of the simmering broth to the saucepan. Stir until almost completely absorbed.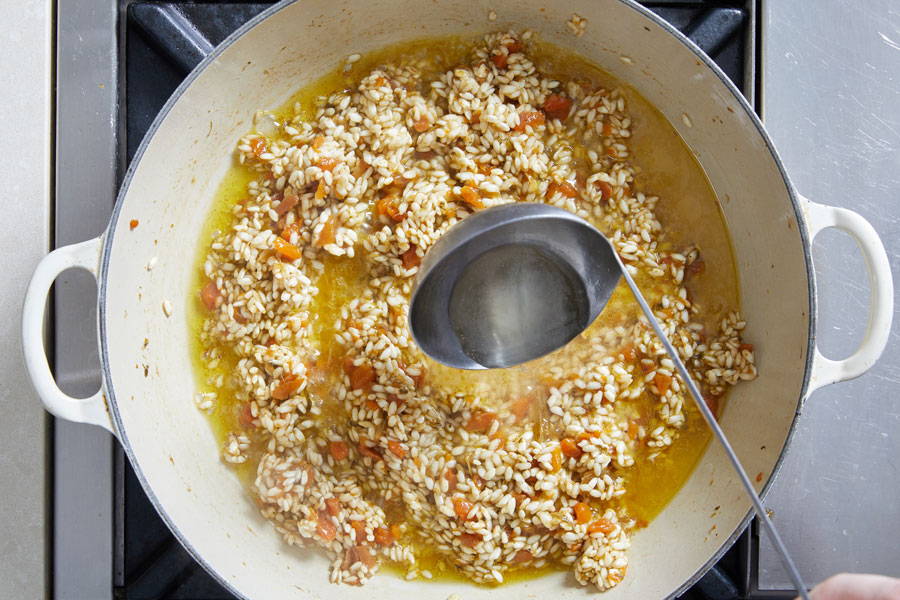 Step 6: Continue to cook the rice by adding the broth one ladle at a time. Stir continuously and allow the broth to be absorbed before adding the next.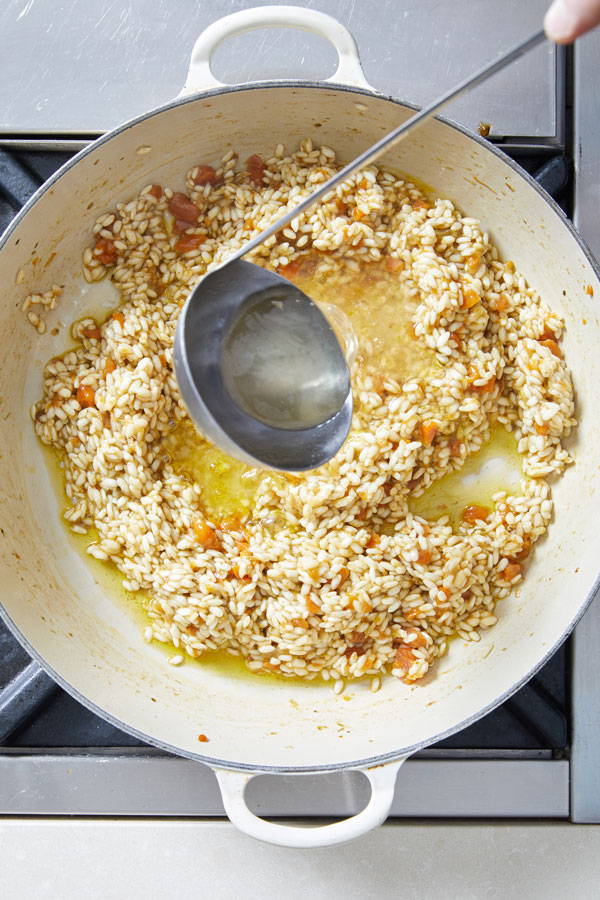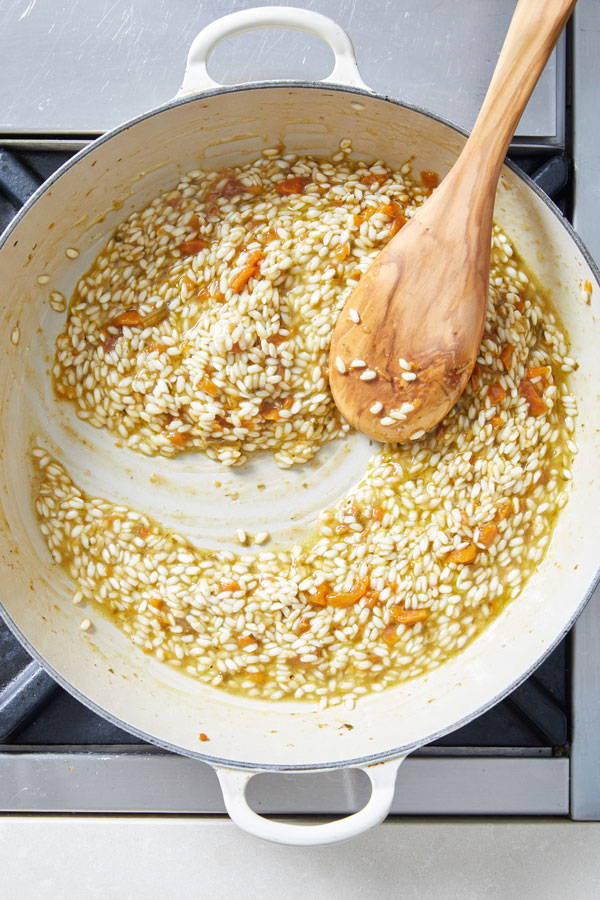 Step 7: Continue this process until the rice becomes al dente, or tender and creamy with a firm bite, about 22 minutes total.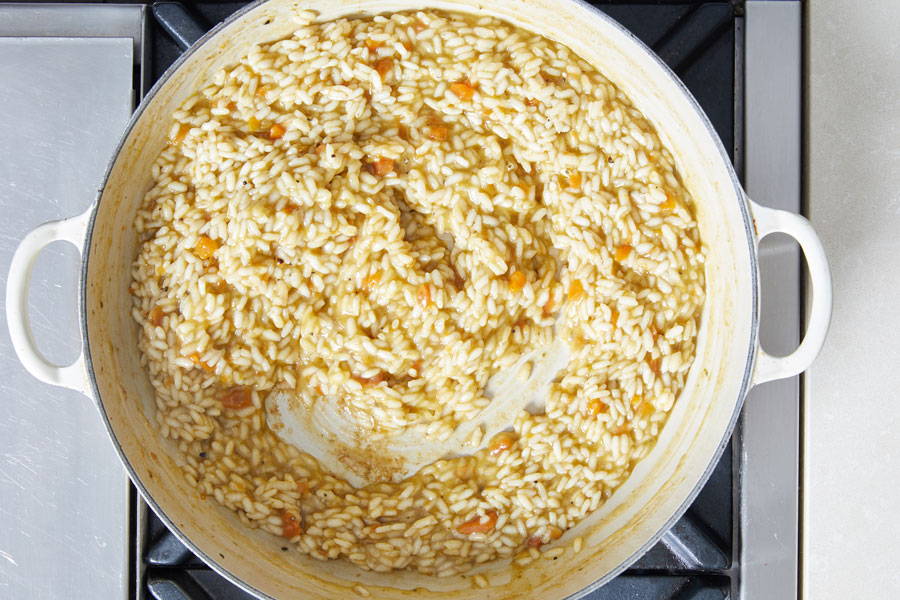 Step 8: Remove from heat, stir in the grated cheese and serve. Top with more cheese, if desired.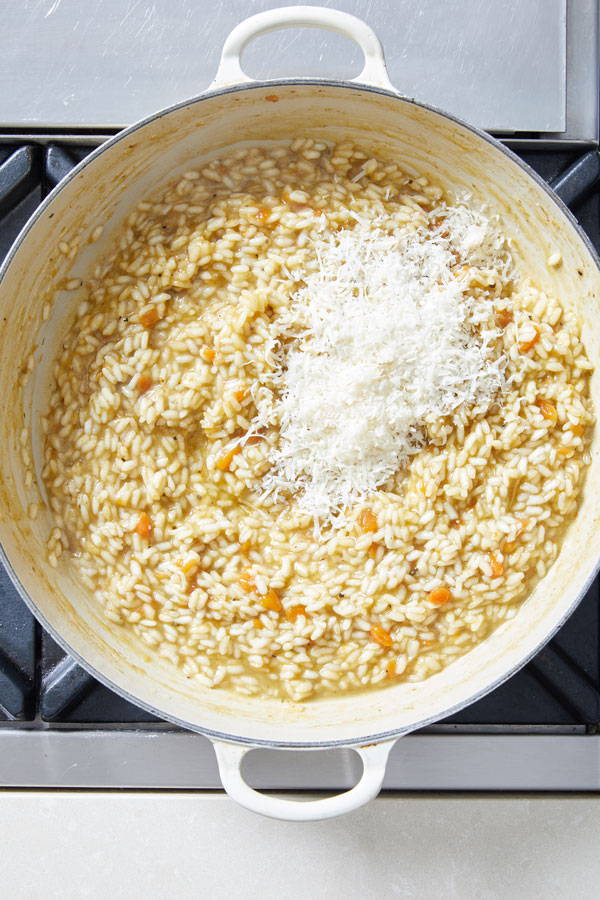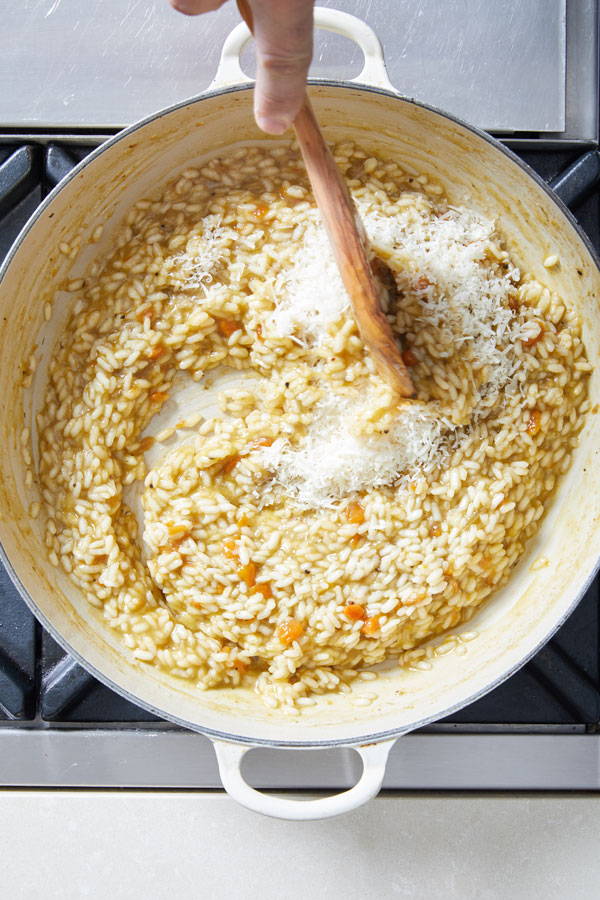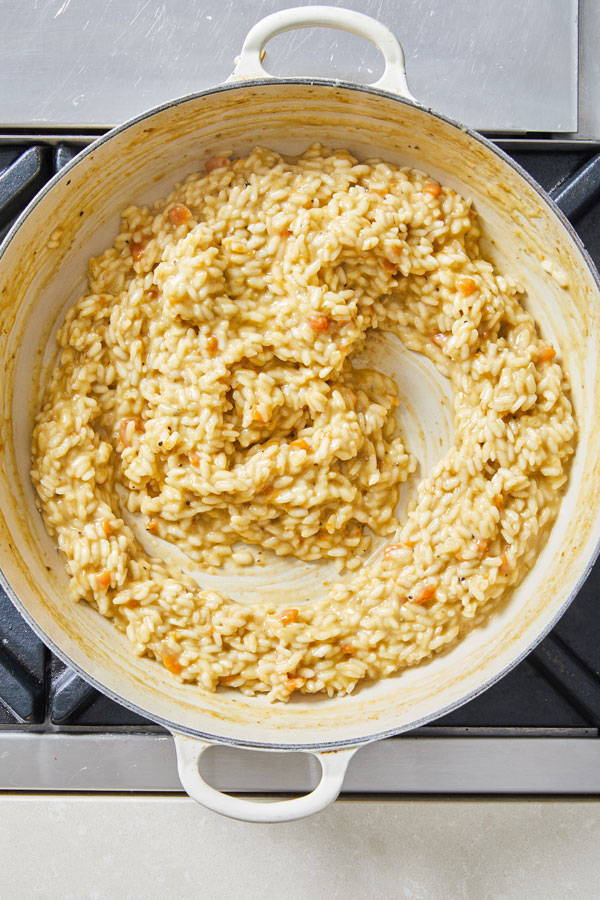 ---
7 Tips for a Great Risotto
Always use warm stock. Keep stock simmering before you add it to your risotto. Using cold stock will interfere with the cooking process. Stock to rice ratio: 4 cups stock to 1 cup rice.
Stir, stir, stir. Stir often, but not constantly, to release the grains' natural starches.
Add stock slowly, one ladle at a time.Once liquid has been absorbed, add another.
Don't overcook. As with pasta, the aim is for an al dente bite—tender but firm. The texture of the overall dish should be creamy, not mushy or gluey. And once cooked, serve it up immediately!
The right tools for the job. A wide low saucepan with a heavy bottom ensures even cooking and ideal space for evaporating liquids. We also recommend a wooden spoon for stirring.
Save add-ins for the end. Cook and season ingredients separately from your risotto and stir in after rice is cooked.
Finish it off right! Once combined with your flavorful ingredients, remove from the stove to add butter and cheese. One more ladle of broth may be needed to keep the creamy consistency.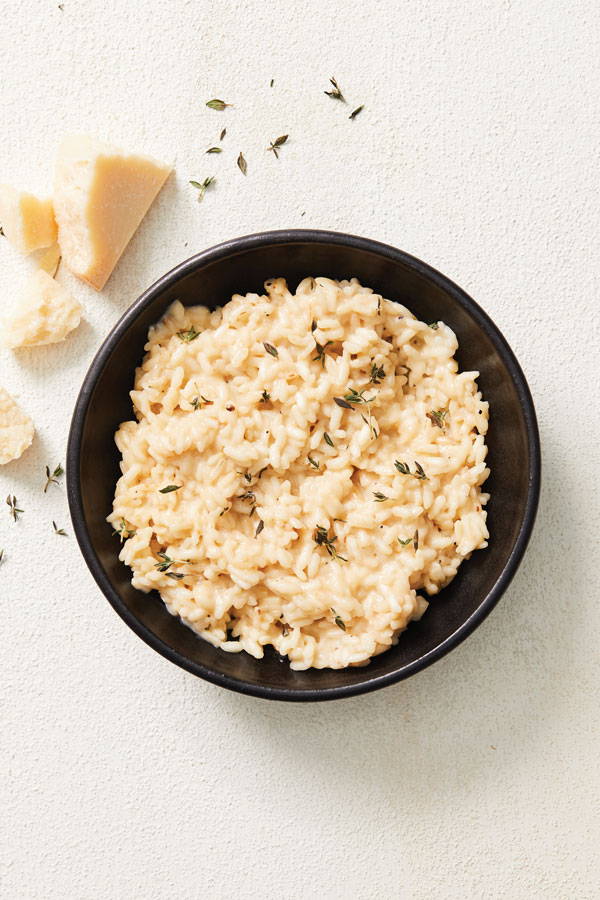 Recipe: Risotto with Parmigiano-Reggiano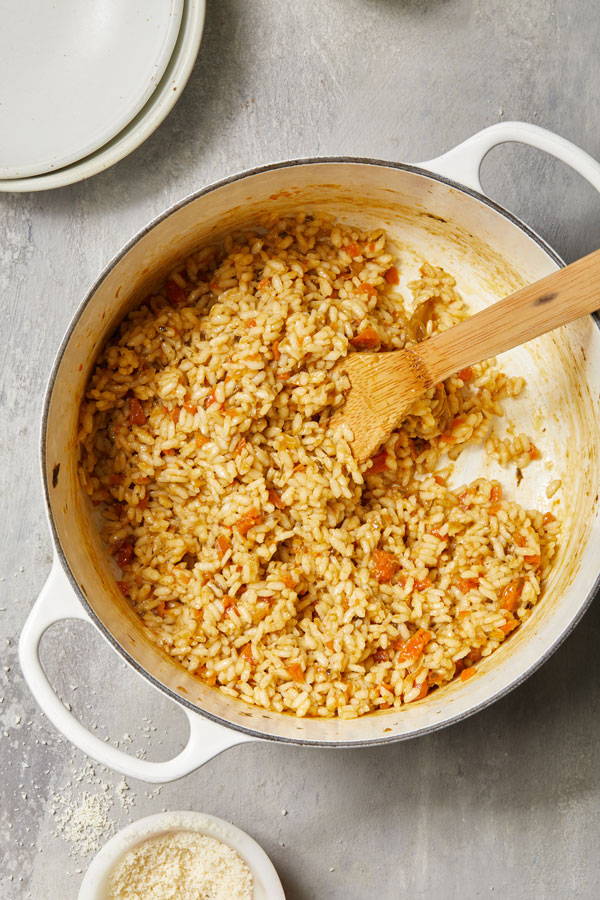 Recipe: Super Simple Weeknight Risotto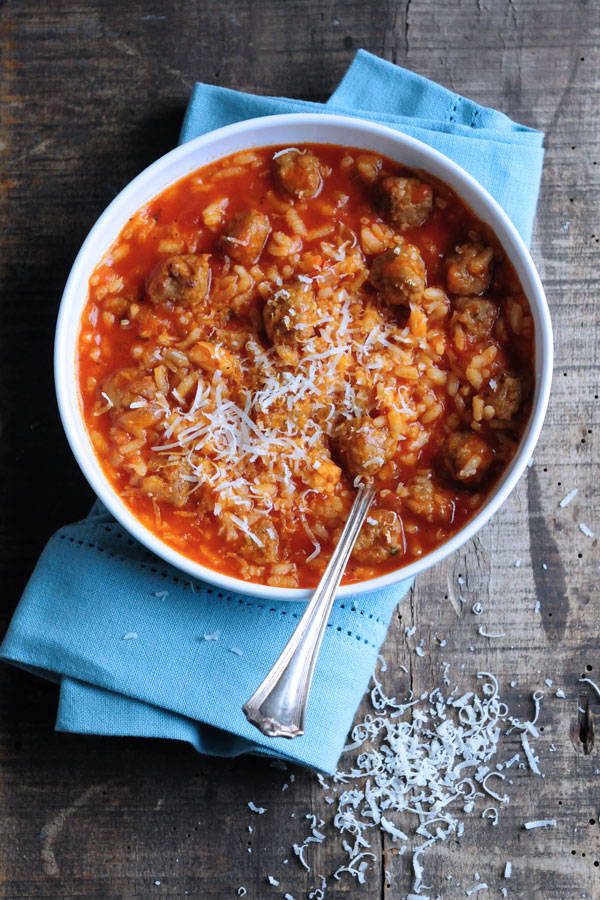 Recipe: Weeknight Risotto with Mini Meatballs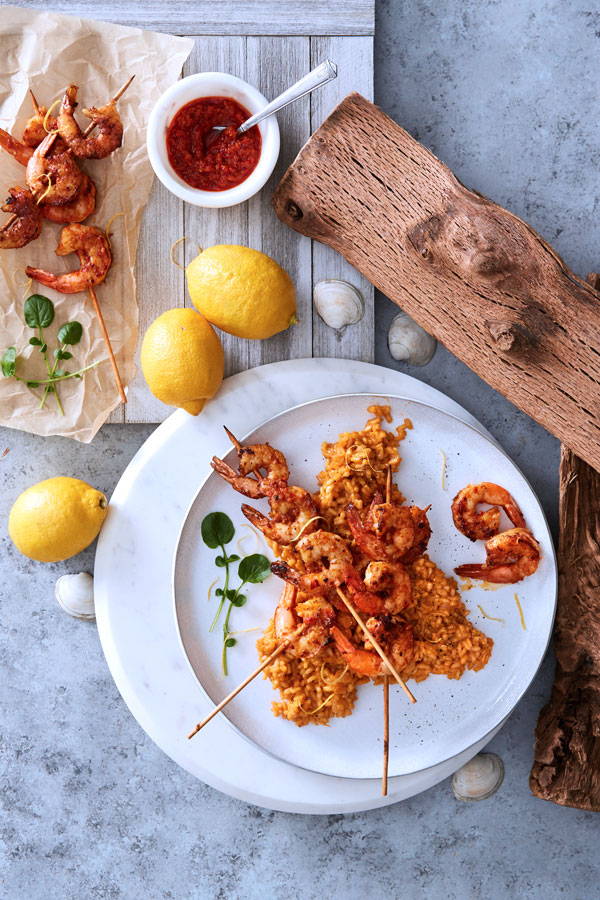 Recipe: Creamy Risotto with Spicy Pesto Shrimp and Mascarpone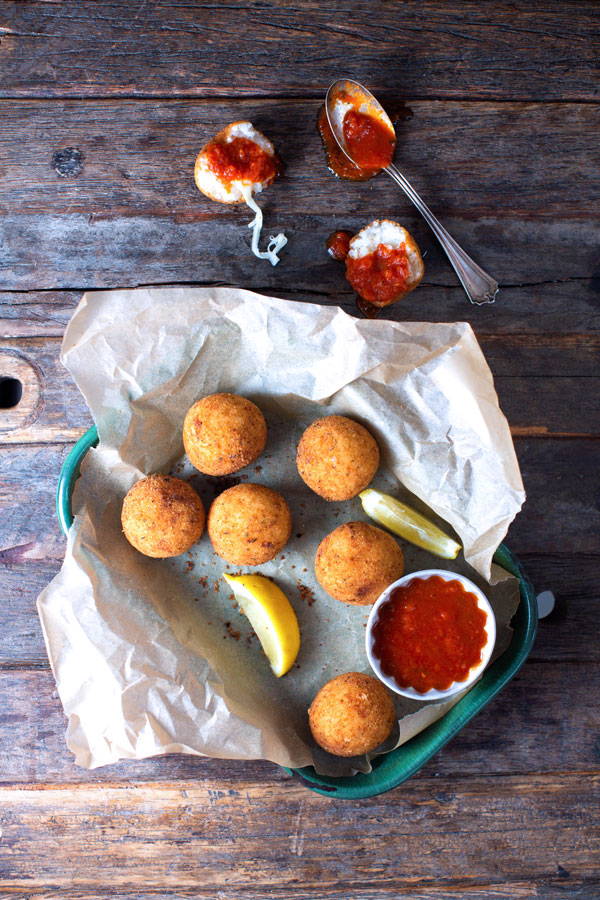 Recipe: Italian Rice Balls (Arancini di Riso)