Easy And Delicious (No Bake) Cannoli Dip
Cannoli Dip is going to change your dessert game forever. Smooth and creamy like the cannoli filling from your favorite Italian bake shop pastry, this super easy dessert dip recipe is the no-bake sweet solution to your party food menu. We use creamy mascarpone and ricotta cheeses alongside powdered sugar and vanilla for a delicate but rich Italian-inspired treat.
Cannoli Dip is perfect for pairing up with crispy cannoli shell pieces, pizzelles, broken waffle cones, ladyfingers, graham crackers or fresh fruit. Serve it up at your next summer get-together for a quick and easy dessert recipe that doesn't require any oven time.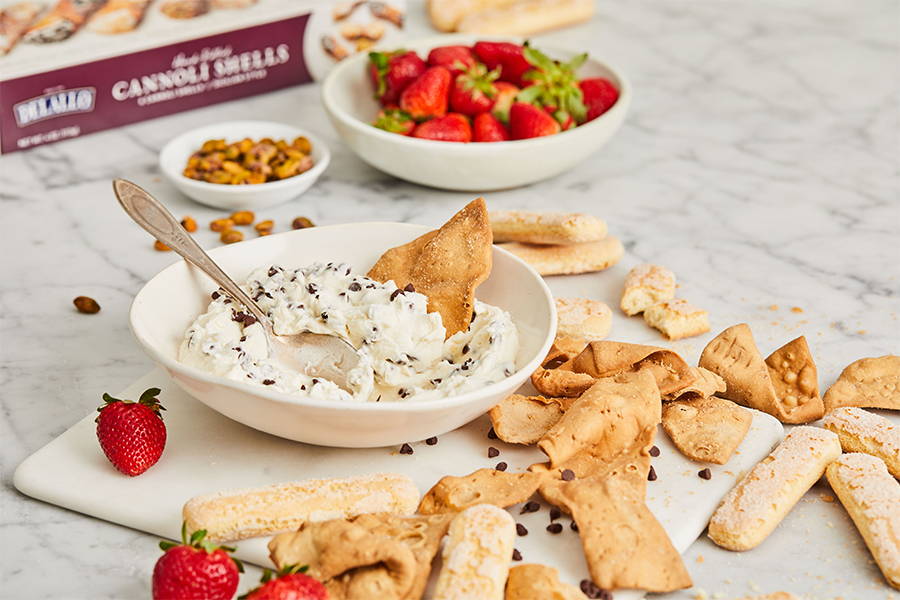 Cannoli Dip is a smooth and creamy dessert dip featuring mascarpone cheese or cream cheese and chocolate chips using a stand mixer or hand mixer. Similar to the cannoli filling from your favorite cookie, this Italian dessert recipe is super simple and requires no baking. You can serve it with crisp cookies like pizzelles, broken cannoli pieces and even fresh fruit.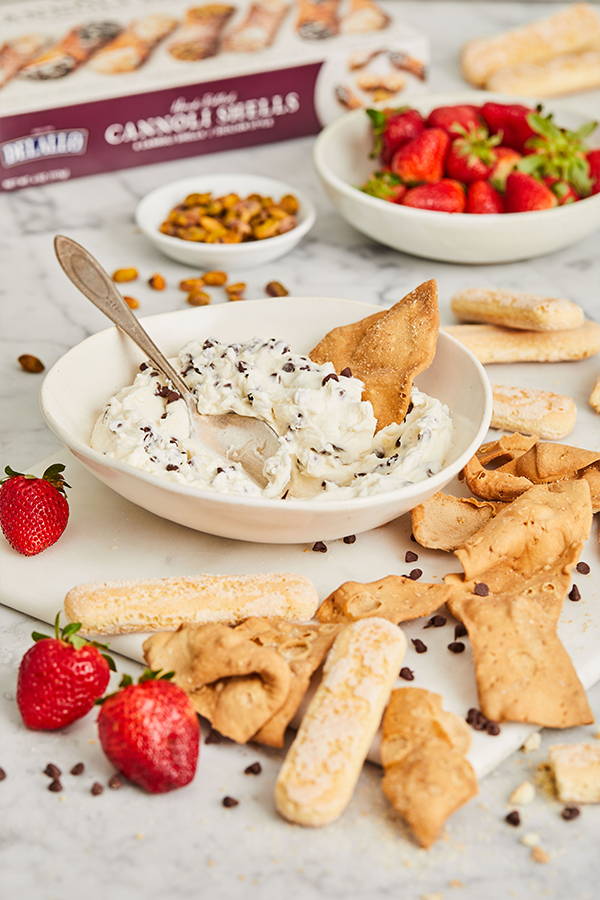 Why You'll Love This Cannoli Dip Recipe
This dessert requires no baking and just a few ingredients. If you love that iconic Italian dessert cookie, you're going to love Cannoli Dip. After all, it's pretty much the same as cannoli filling—only you choose the contrasting crisp vehicle that brings it to your lips. You can serve it with everything from graham crackers to broken waffle cone pieces to fresh fruit. Everyone loves an easy dippable dessert—especially at summer get-togethers.
The Ingredients You Will Need To Make Cannoli Dip
Ricotta Cheese: Creamy ricotta gives this dip a more airy and fluffy texture, but be sure to drain it well so it does not make your dip runny.
Mascarpone Cheese: This smooth, sweet cheese is the heart of your Cannoli Dip, what is going to give you that true cannoli flavor. If you cannot find mascarpone, you can substitute it with cream cheese.
Powdered Sugar: Powdered sugar adds to the delicate sweetness of this dessert dip. Sift the sugar before adding it to your dip to remove any lumps.
Vanilla Extract: Vanilla is a great way to round out and warm up the flavor. Don't skip this ingredient! We prefer to use authentic vanilla extract opposed to the imitation, but that will work too.
Cinnamon: A touch of cinnamon adds a depth of flavor to this cannoli dip.
Mini Chocolate Chips: Be sure to buy the smaller "mini-sized" chocolate chips for this one. The standard size are just too large. We love using semi-sweet chocolate chips, but you can go for a darker chocolate option too.
---
1. Beat the cheeses.

Beat the cheeses together until the mixture is smooth and creamy.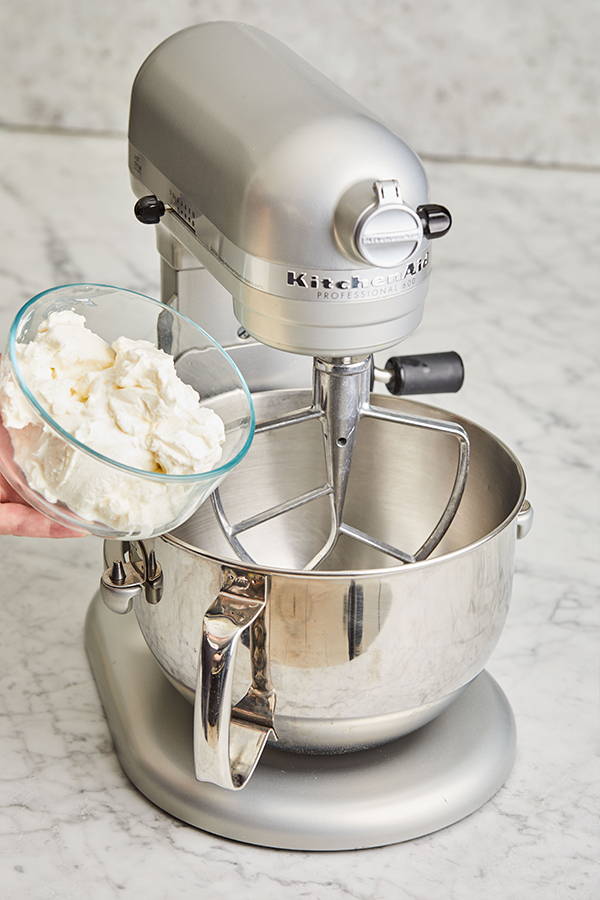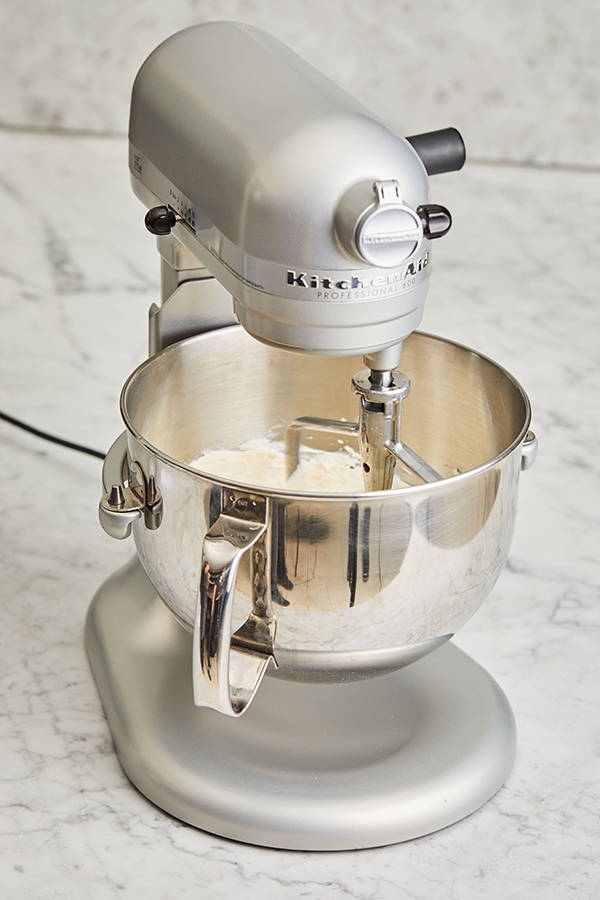 2.

Add in.



Add in the powdered sugar, salt, cinnamon and vanilla and beat them together on low.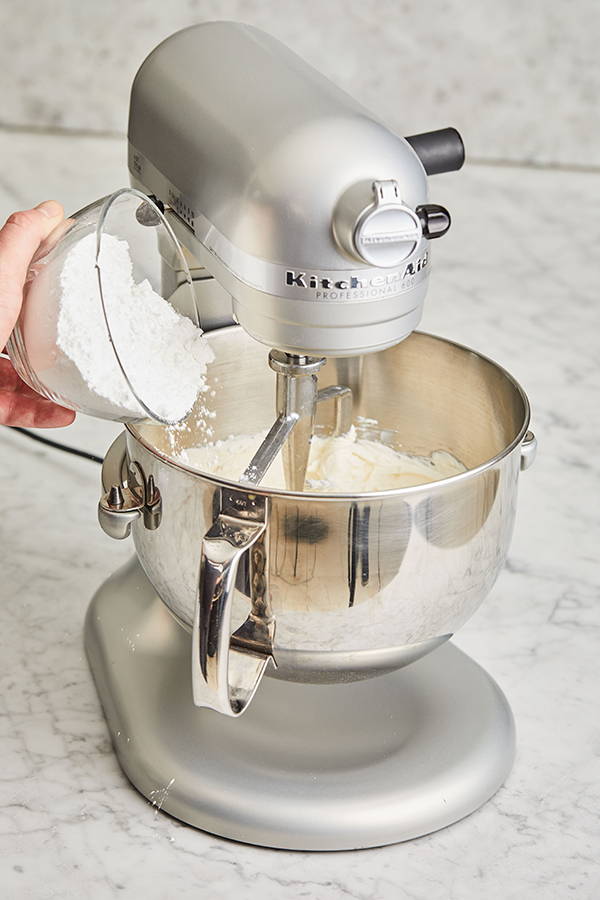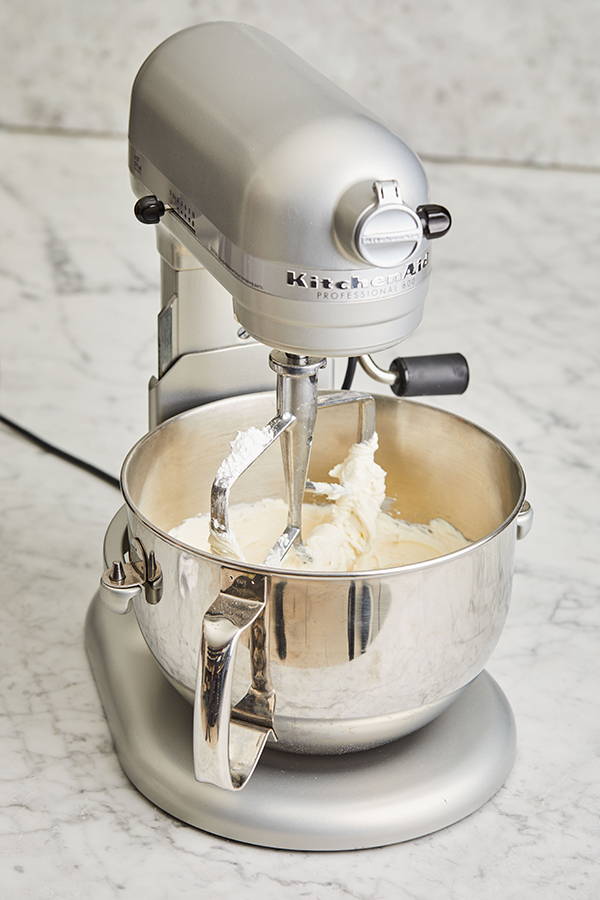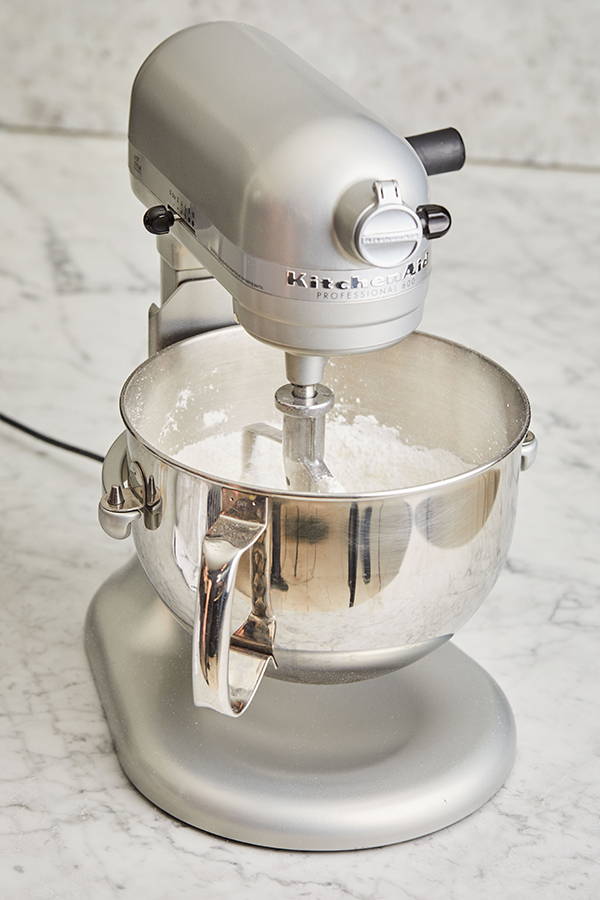 3. Fold in.

Fold in the mini chocolate chips, reserving some to top it off.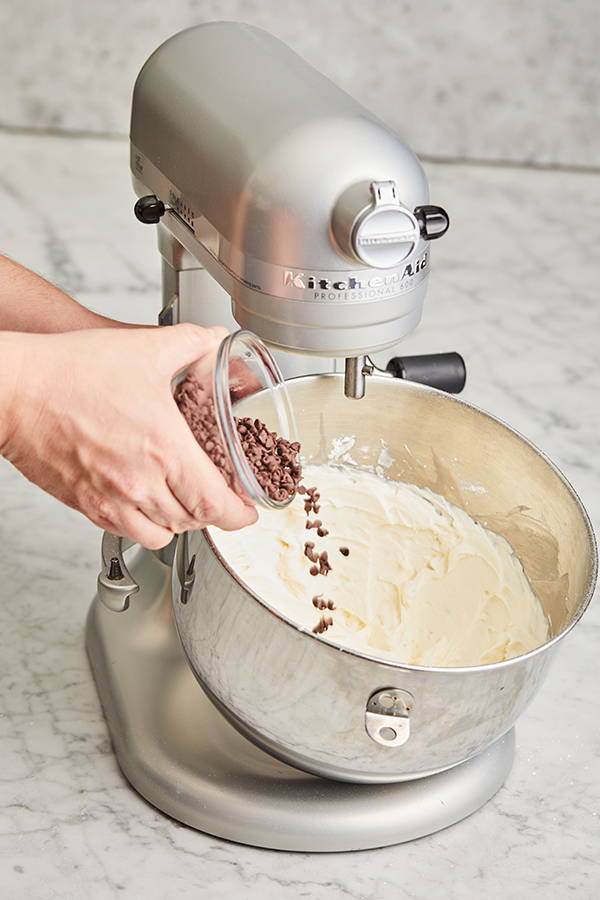 4. Serve it.

Serve it in a bowl alongside fun dippers.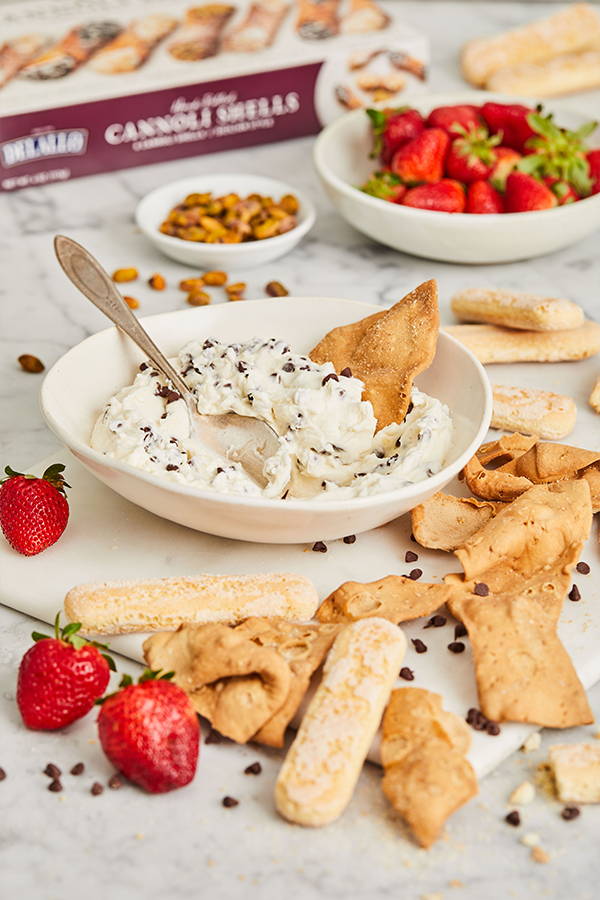 ---
Cannoli Shell Pieces
Graham Crackers
Vanilla Wafers
Ladyfingers
Pizzelles
Strawberries
Broken Waffle Cone
Cannoli Dip Flavors And Topping Ideas
Just like your favorite Italian pastry, Cannoli Dip can be dressed up for any occasion and any palate. Instead of mini chocolate chips, you can try any number of fun mix-ins. Here are some of our favorites.
Add citrus by using the zest or extract of orange or lemon.

Chopped nuts like pistachios or peanuts.

Top with rainbow or chocolate sprinkles.

Mix in cocoa powder.

Substitute almond extract for half of the vanilla.
We love to see what you come up with!
Top Preparation, Serving, And Storage Tips
Cannoli Dip can easily be halved or doubled depending on the size of your crowd. Cannoli Dip can be stored in an air-tight container in the refrigerator for 2-3 days. We do not recommend freezing the dip, as the cheeses may separate and change the texture.
Can I Prepare Cannoli Dip A Few Days Ahead?
You can make the Cannoli Dip in advance and store it in the refrigerator for up to 24 hours, but do not add the chocolate chips until serving. They will "bleed" into the cheeses and change the color.
How Do I Prevent Runny Or Grainy Cannoli Dip?
Be sure to use whole-milk ricotta cheese and blend well with a stand mixer or hand mixer. You cannot use just a whisk for this one. The ricotta should be just opened and fresh. Also, make sure you drain the ricotta cheese well to remove excess liquid. For this, you can use cheesecloth. All of these factors can contribute to a grainy, watery dip.
Can I Use Cream Cheese Instead Of Ricotta Cheese?
You can substitute cream cheese for the mascarpone cheese, but we do not advise it. To truly capture that iconic cannoli flavor, mascarpone cheese is a must. Mascarpone cheese is much lighter and more delicate in flavor. Cream cheese is a bit tangier and will end up giving your dip a flavor more like cheesecake than cannoli.
How Long Can I Leave Out Cannoli Dip?
This depends on a lot of factors—most importantly, the temperature. Are you outside? Inside? Is it particularly warm? You should always keep track of how long a food sits out, but a general rule of thumb is no more than two hours. After two hours, refrigerate the dip for 30 minutes before bringing it back out.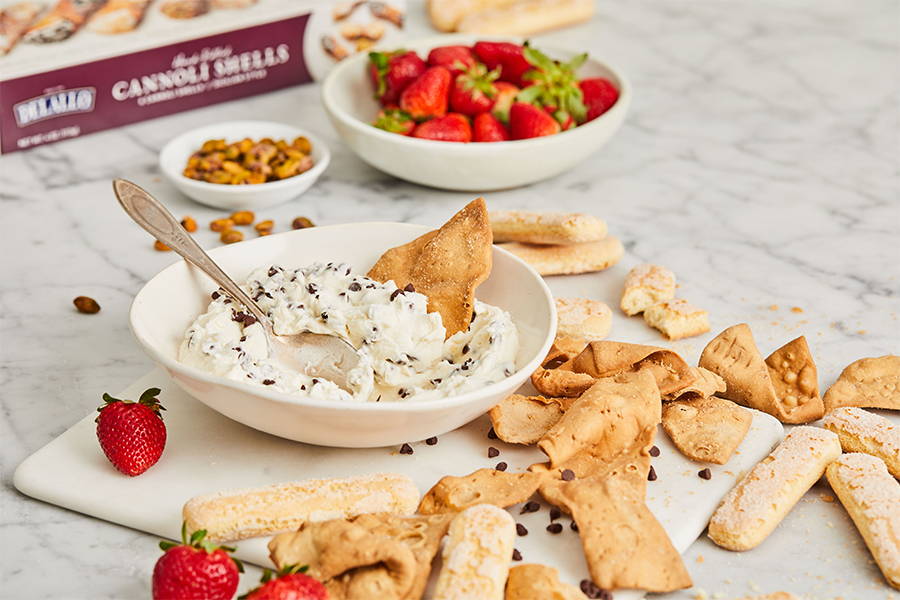 Easy And Delicious (No Bake) Cannoli Dip

Ingredients
15 ounces whole milk ricotta cheese, drained

8 ounces mascarpone cheese, softened

1 1/2 cups powdered sugar

1 1/4 teaspoons vanilla extract

½ teaspoon salt

Pinch of cinnamon

1 cup miniature chocolate chips, divided use

Cannoli shells, cannoli chips, cookies, ladyfingers or fruit for dipping
Place the ricotta cheese and the mascarpone cheese in the bowl of a mixer. Using the flat beater attachment, beat at medium speed for 1-2 minutes or until smooth and well combined.

Add the powdered sugar, vanilla extract, salt and cinnamon to the bowl. Beat at low speed until combined.

Fold in 3/4 cup of the chocolate chips.

Transfer the dip into a serving bowl. Serve topped with the rest of the chocolate chips, then serve with assorted cookies, shells and fruit.
cannoli dip, cannoli dip recipe, cannoli dip dessert, recipe for cannoli dip, how to make cannoli dip