4 CREAMY CARBONARA RECIPES PERFECT FOR SPRING
Flowers and trees aren't the only things going green this season. Just take a look in the kitchen!
What do you get when you take an iconic Italian pasta dish and dress it up with the fresh flavors of spring? We're celebrating spring with 4 new creamy Carbonara recipes inspired by the season. These dishes introduce the rich and savory pasta you crave to the bright, sweet and fresh green flavors of spring. Oh, and we include some of your favorite springtime veggies, of course: sweet peas, fennel and asparagus. Ready to add some seasonal flair to your springtime meal lineup?
Did you know you can create perfectly portioned pasta nests with your muffin pan? These gorgeous pasta nests keep things light and easy for your spring meals.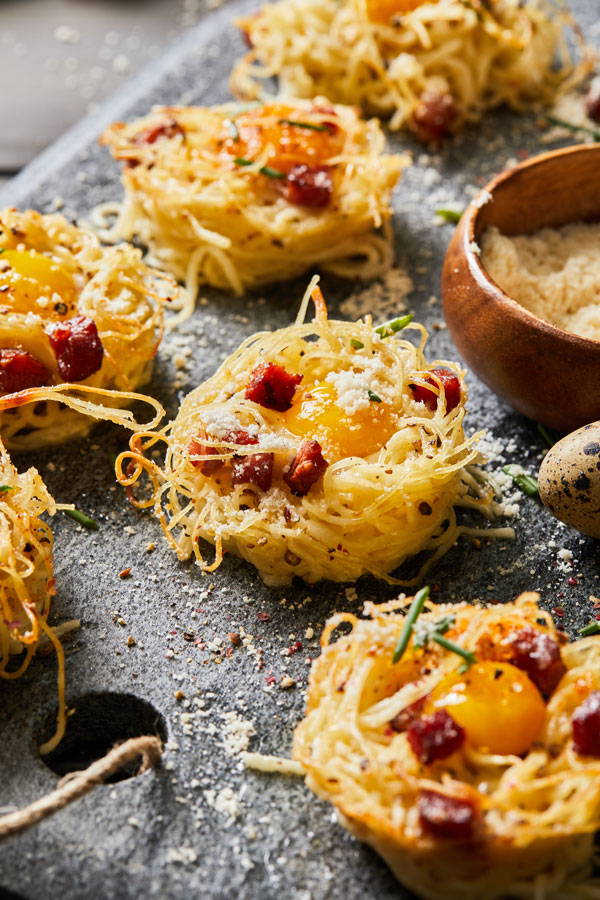 ---
We can't think of a better way to celebrate the warmer weather than with this veggie-loaded Carbonara recipe. This creamy, rich Carbonara features tender green asparagus and sweet peas with savory pancetta and hints of garlic and nutty Parmigiano.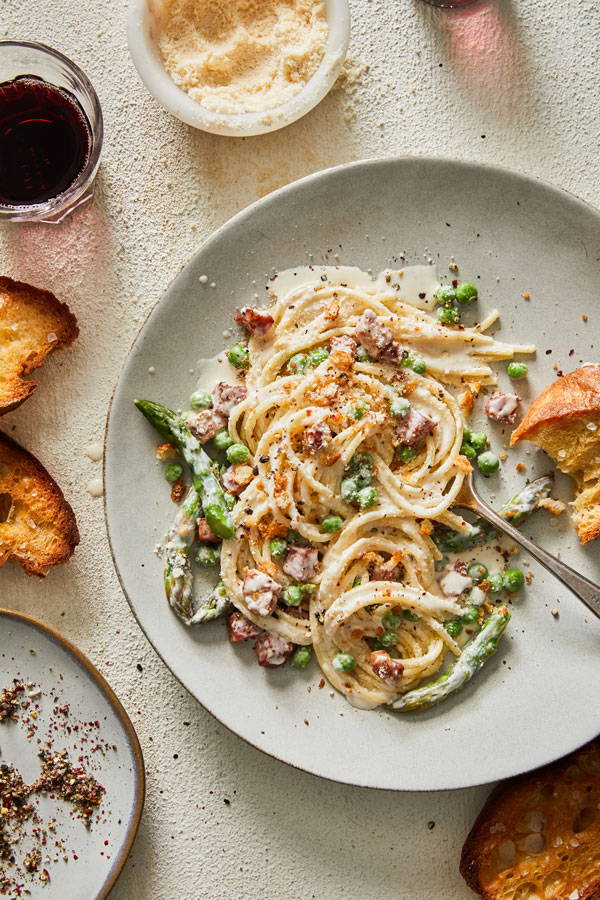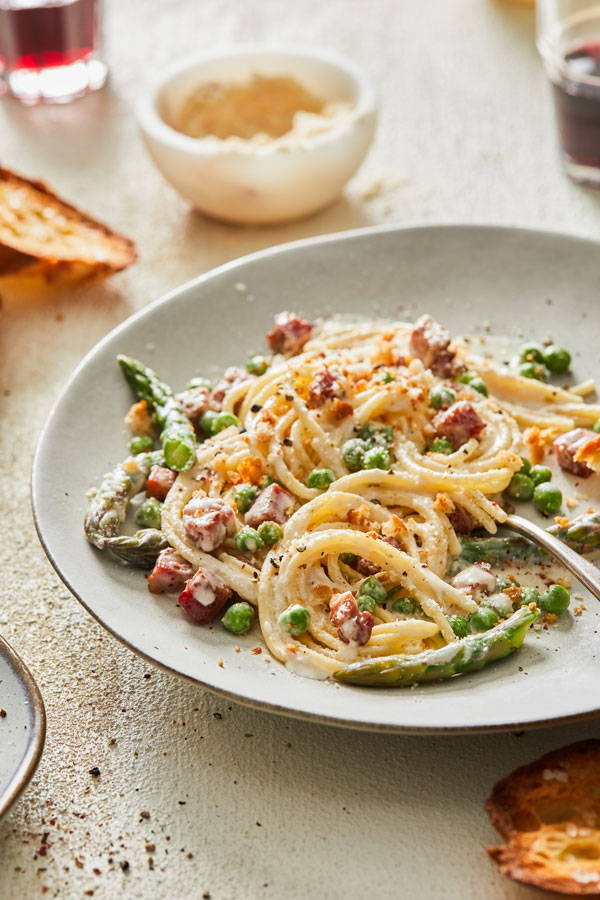 ---
If you haven't tried fennel in your pasta yet… what are you waiting for? We love the sweet, fragrant springtime veggie in so many things, but this rich, slick Carbonara takes the prize. Our Mezzi Rigatoni is an added twist on the classic.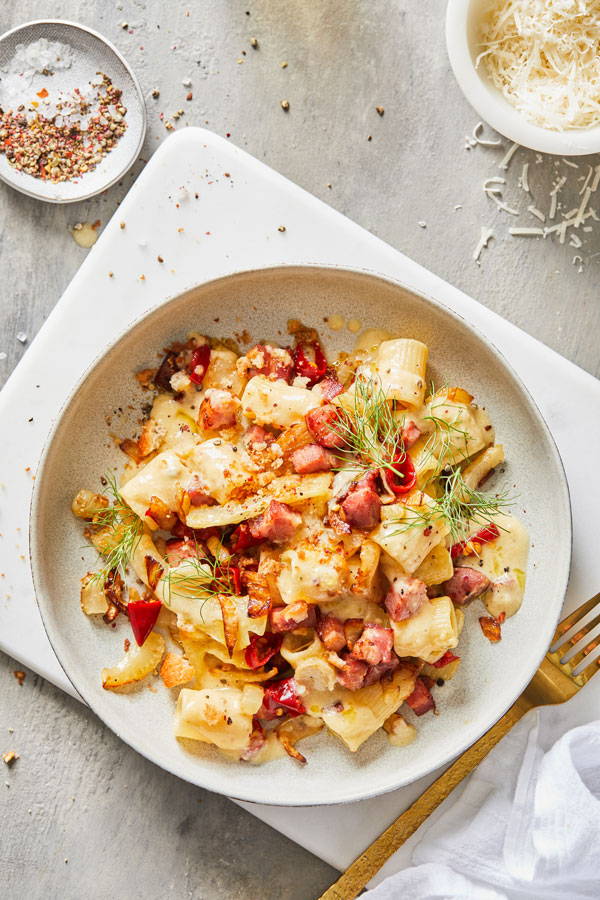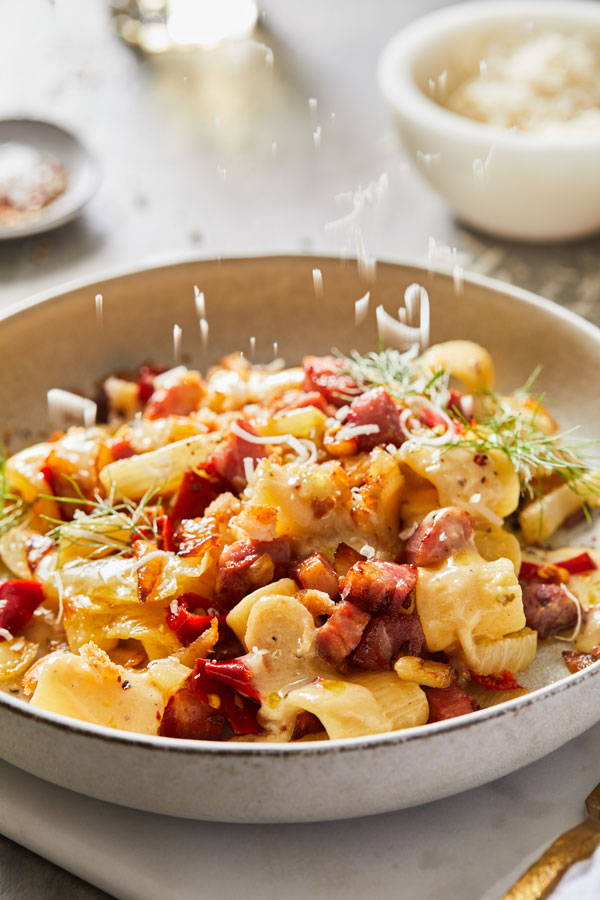 Recipe: Artichoke Carbonara
There aren't too many things better than the classic Carbonara… but this recipe with the addition of tender, earthy artichokes just might be it.