Tiramisu, Italy's "Pick Me Up" Dessert
Tiramisu quite literally means, "a pick me up." One of Italy's most popular, Tiramisu is a rich treat blending the bold flavors of cocoa and espresso with savory mascarpone cheese and wine, layered with ladyfinger biscuits.
After-Dinner Indulgence
At many Italian tables, a meal is often finished with fresh fruit rather than dessert. Dessert is reserved for special occasions. It stands to reason that this may be why Italian desserts are notable for presenting lavish arrangements of indulgent ingredients and truly unforgettable flavor combinations. Italian dessert making is like all of Italian cuisine with one distinct rule: to create dishes that provide pleasure above all else. Among the most popular Italian desserts, tiramisu is undoubtedly number one.
Rich, Dark Flavors
Tiramisu is an elegant and rich layered Italian dessert made with delicate ladyfinger cookies, espresso or instant espresso, mascarpone cheese, eggs, sugar, Marsala wine, rum and cocoa powder. Through the grouping of these diverse ingredients, an intense yet refined dish emerges. The delicate flavor of layers of mascarpone and Italian custard are contrasted with the darkly robust presence of espresso and sharpness of cocoa powder. The name itself, tiramisu, means "pick me up" in Italian most likely referring to the two caffeinated ingredients that are present in the dish, espresso and cocoa.
Traditional tiramisu begins with Savoiardi Ladyfingers, light and delicately sweet sponge cake biscuits. These cookies have a long standing heritage in Italian Cuisine developed at the court of the Duchy of Savoy during the 15th century to welcome a visit from the King of France. Savoiardi Ladyfingers were given their name when they were granted the designation of "official court biscuit."
It's All in the Making
When making tiramisu, the Savoiardi ladyfingers are soaked in a mixture of espresso (or instant espresso) rum and sugar. The crunchy biscuits become soft once the espresso mixture is added. Next, a layer of mascarpone cheese and a layer of zabaglione are added. Zabaglione is traditional Italian custard made from egg yolks, Marsala wine, and sugar. Ladyfingers are important to tiramisu, giving it a texture that contrasts well with the silky layers of mascarpone and custard. Tiramisu is finished with a dusting of rich cocoa powder—a key component of its appearance and taste!
Today a number of tiramisu variations are available. One popular alternative includes chocolate tiramisu, in which chocolate takes the place of the coffee. Another version is fruit tiramisu, where complementary fruit such as berries, peaches or apricots are added. Frozen tiramisu recipes are also available. They include the addition of gelato, frozen yogurt or ice cream in place of the custard. Tiramisu's popularity over the last three decades have prompted cooks to adapt the essential ingredients used in the dish for a number of recipes such as cakes, ice creams, cheesecakes and puddings.
Much in the same way that the English trifle is often served during holidays, tiramisu is a wonderful Italian delicacy to add to holiday festivities. Although after trying it once, food lovers may not be able to wait for a special occasion before they decide to serve it again.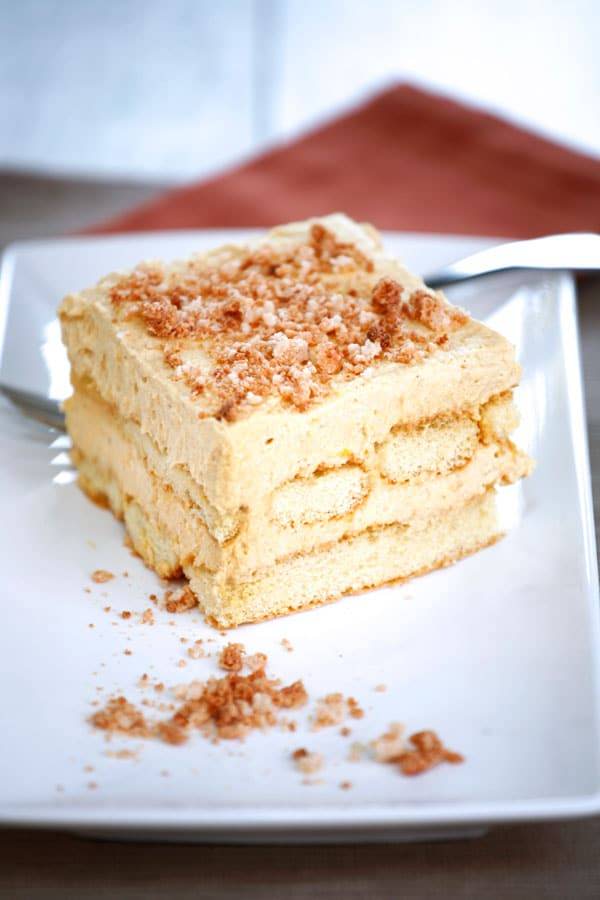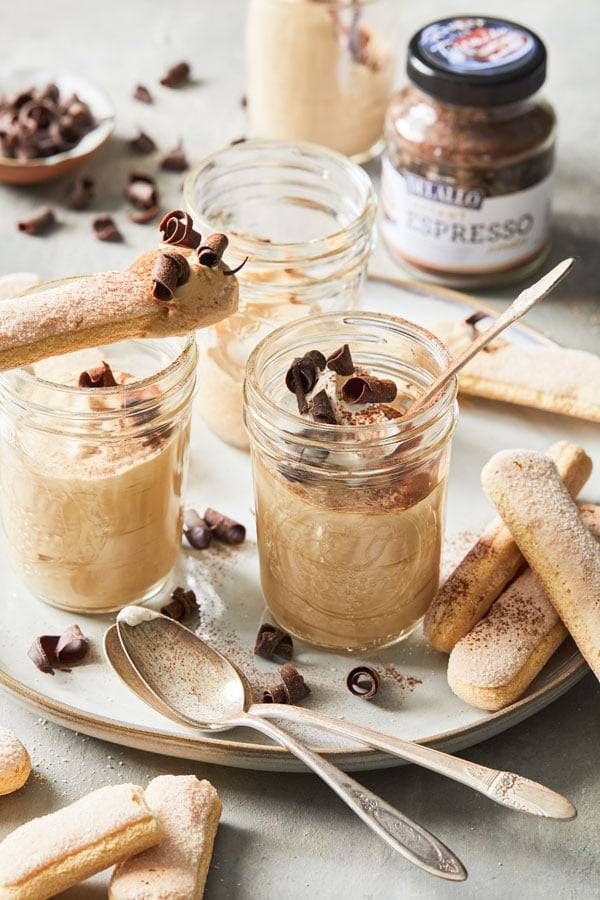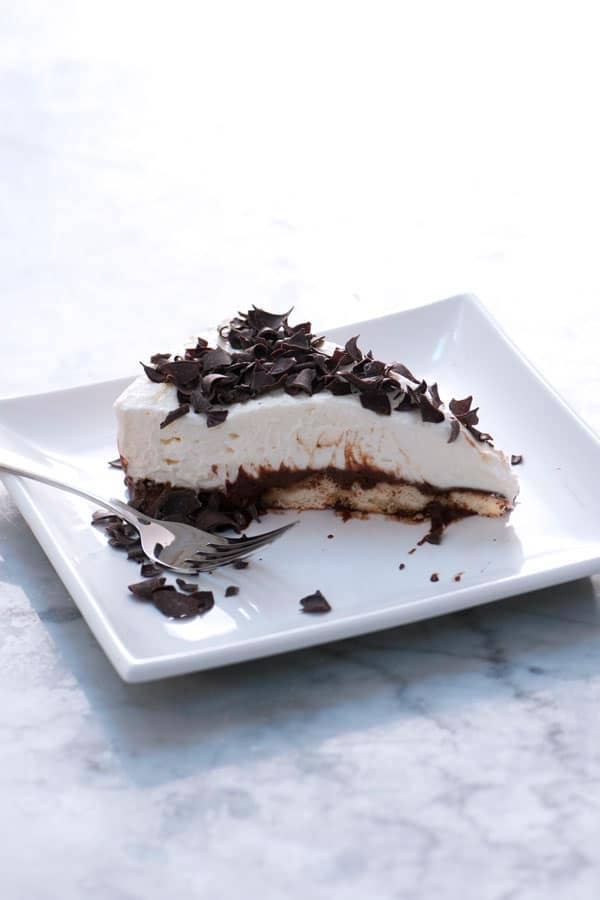 Recipe: Pumpkin Amaretti Tiramisu
Recipe: Salted Caramel Chocolate Tiramisu