Cozy Up with Pizza this Valentine's Day
Need a little Valentine's Day inspiration? There's nothing more romantic than pizza.
This year, skip the reservations and the packed restaurants. Stay in with your sweetie this Valentine's Day. You can cozy up with your favorite person (and your favorite Italian food) and create something cheesy, delicious and from the heart.
We're not talking about frozen pizza. With our DeLallo Italian Pizza Dough Kit, making an incredible from-scratch pizzeria-style pie is as easy as adding water. Really! Choose their favorite sauce, cheeses and toppings… AND you can form the dough in the shape of a heart. Because who doesn't love a little cheesiness on Valentine's Day? (No pun intended.)
If you need a little inspiration, we've got a few of our favorite pizza recipes to get you started. Now all that's left to do is pick out a sweet card and some chocolates… or maybe some dessert?
---
Recipe: His and Her's DIY Pizza Night
Two pizzas, two ways. You don't have to be a chef to create authentic pizzeria-style pizzas and have fun doing it! Make it a date night to remember.
---
Recipe: Hot and Sweet Pizza
Hot and sweet, just like your valentine, this recipe is sure to spice up your pizza night with some of your favorite tangy, spicy, colorful peppers. We don't skimp on the cheeses either.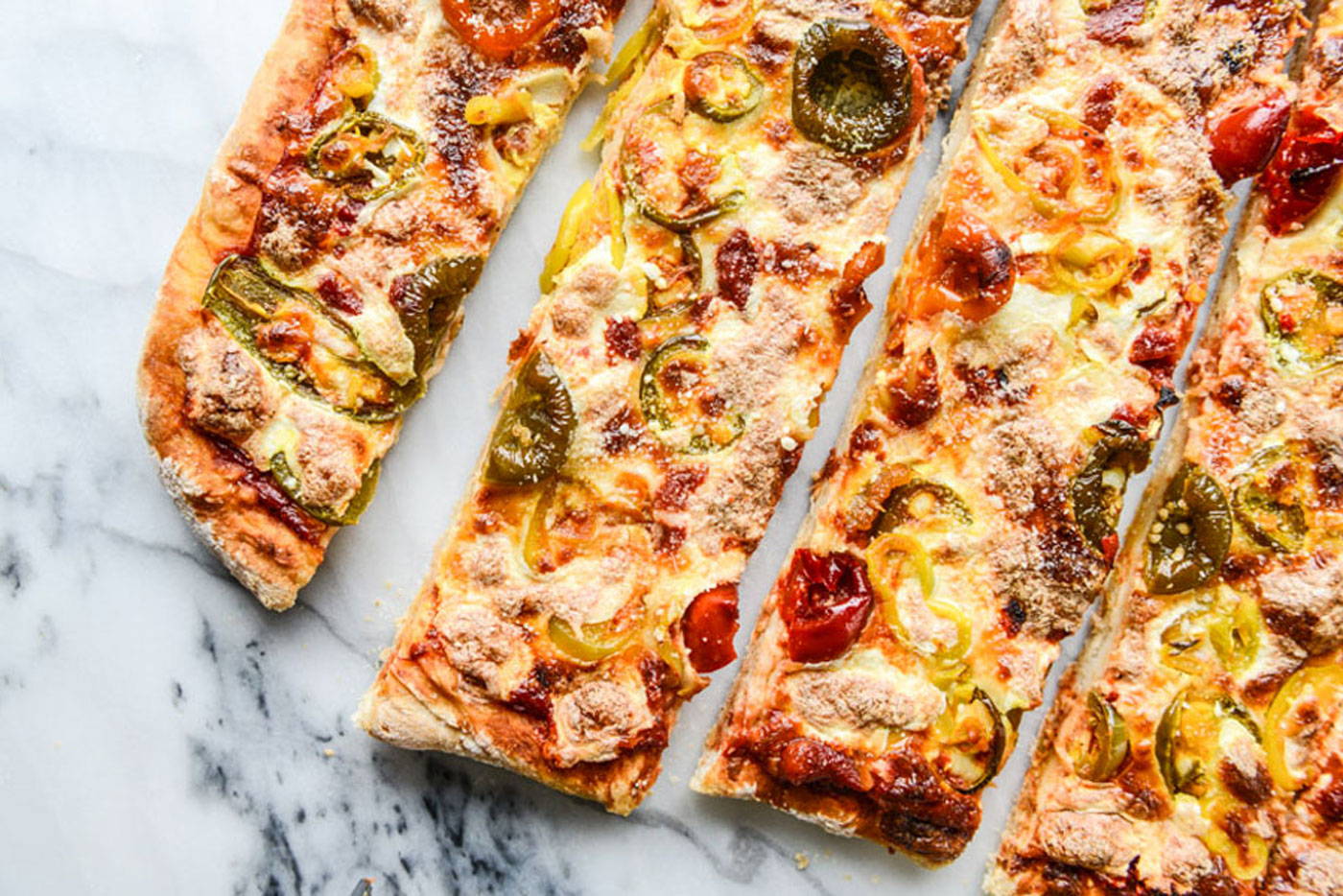 ---
When a Torta Rustica meets Pizza… magic happens! We promise you've never had anything like this incredible date-night-worthy pie.
---
Recipe: Penne Pepperoni Pizza
Cant' decide on pasta or pizza for date night? Why not have both?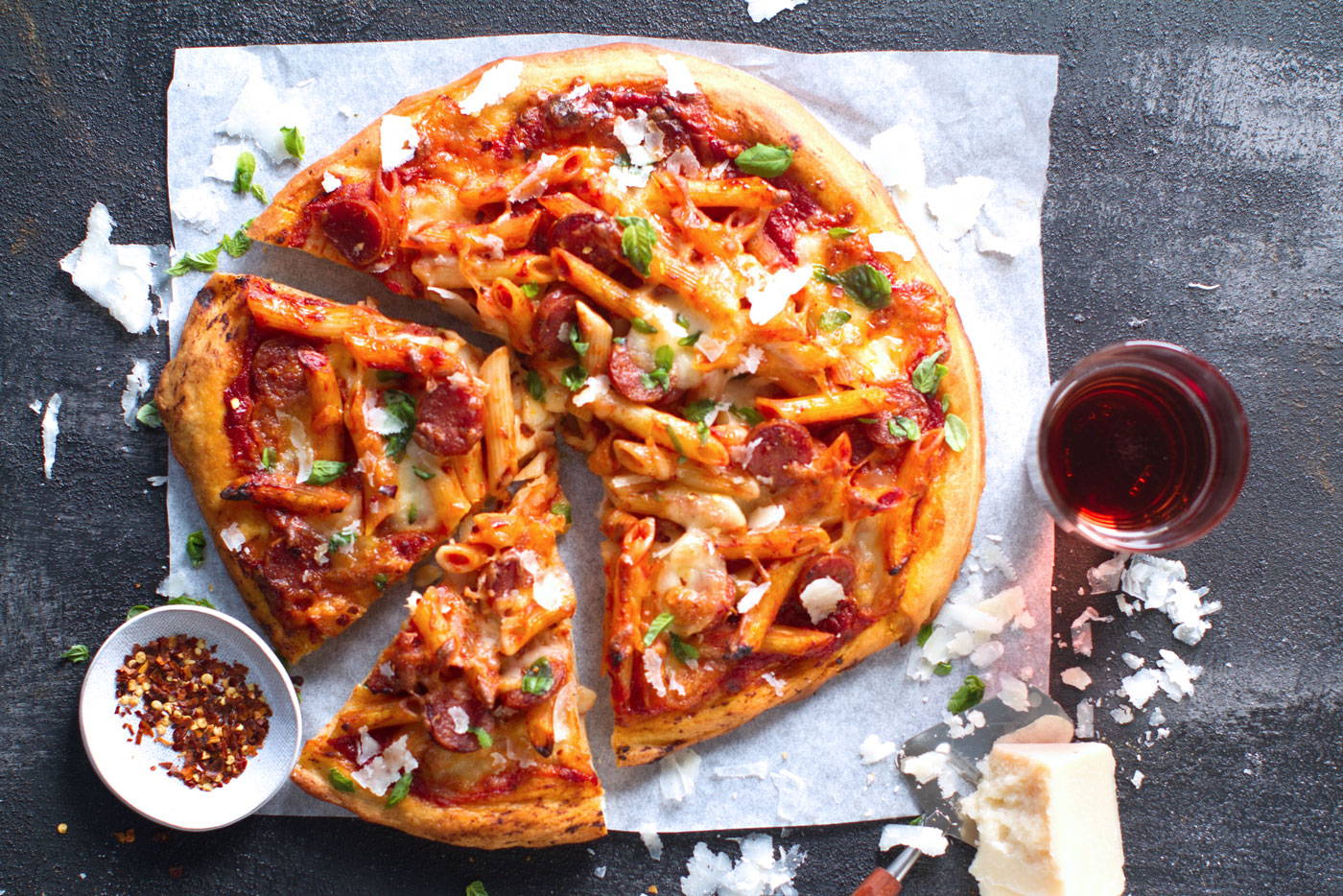 ---
---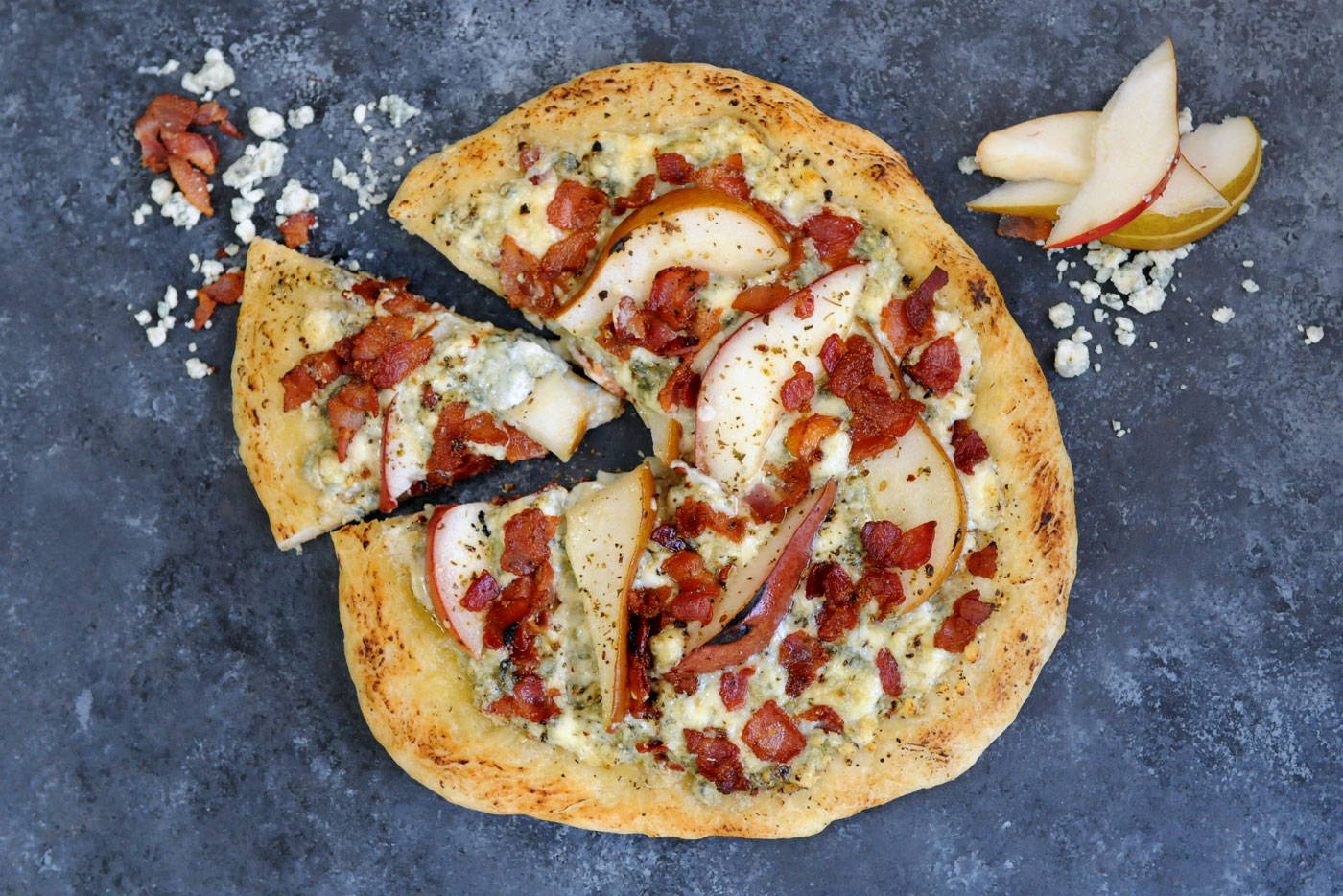 ---