Best Fusilli Col Buco Recipes
These Fusilli col Buco recipes are ready to shake up your pasta night.
If you love fun and funky pasta cuts that break away from the predictable and traditional shapes of your everyday recipes, try Fusilli col Buco for your next pasta creation. This twirly pasta is similar to its corkscrew-shaped cousin, Fusilli, but with a hole down its center. Its curly shape and hollow middle makes Fusilli col Buco an excellent pasta shape for scooping up chunky sauces, small diced ingredients and thicker sauces. But that's not all Fusilli col Buco can do.
Fusilli col Buco is a uniquely eye-catching pasta cut that is both versatile and fun to eat. That said, there are so many ways to incorporate Fusilli col Buco into your everyday dishes as well as entertaining recipes. Swap out your Spaghetti or Penne Rigate for these unique spirals in picnic pasta salads, creamy macaroni salads, cheesy baked pasta recipes and everything in between!
Some pro tips for pasta lovers: The best pasta recipes begin with a great Italian pasta, but also how well you cook the pasta. Use a large pot of salted water and follow the package instructions to achieve that signature al dente texture. Before you drain the pasta, save some of that hot starchy pasta water to finish your sauce.
If you haven't tried the irresistible combination of tangy tomato pasta sauce and sweet and basil pesto, you have to cook up this Fusilli col Buco recipe. It's super quick and easy to prepare, but full of big flavor. We can't think of a better way to bring your family to the table.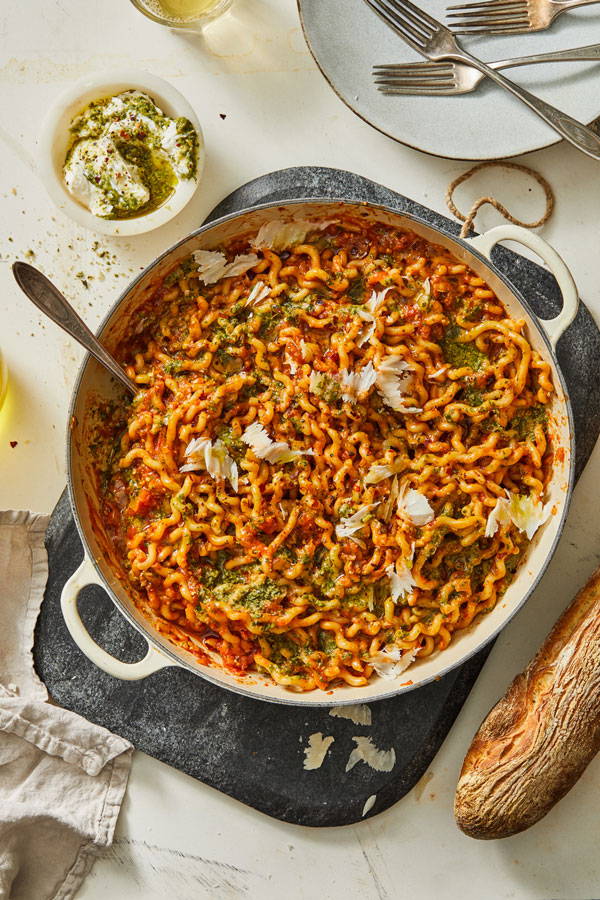 Fusilli col Buco shines in a number of sauces, from simple olive oil based sauces to more hearty and complex ragùs. This easy Pomodoro pasta sauce brings together three of your favorite cheeses—creamy ricotta, Pecorino Romano and nutty Asiago—for a rich and flavorful way to enjoy those curly, twirly Fusilli col Buco noodles.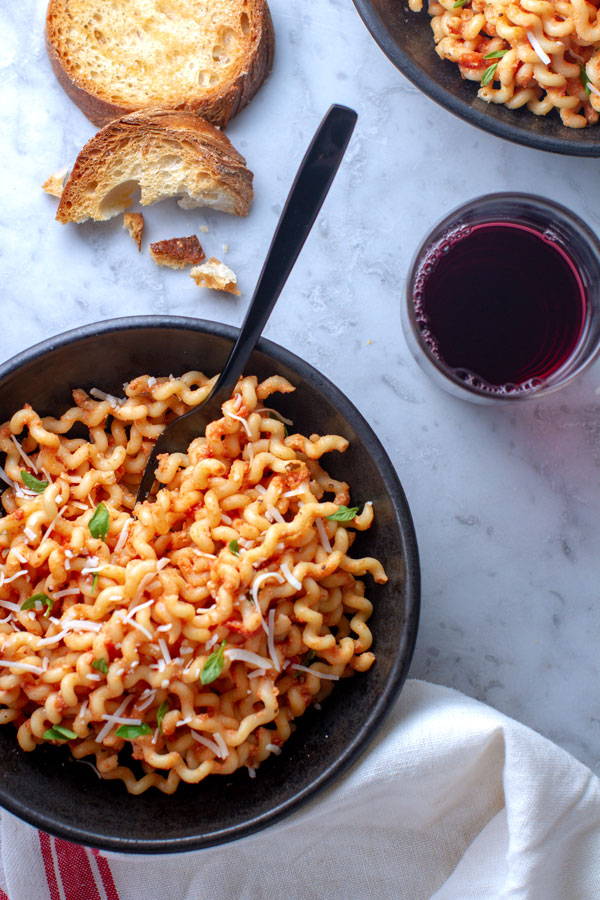 Fun spiral pasta partners with decadent Alfredo in this tasty Fusilli col Buco recipe. Sautéed zucchini and garlic in extra virgin olive oil add a pop of color and flavor to this rich, buttery Alfredo pasta sauce. Easy enough to make on a Tuesday but classy enough to serve to weekend dinner guests, this Alfredo pasta recipe is one to bookmark!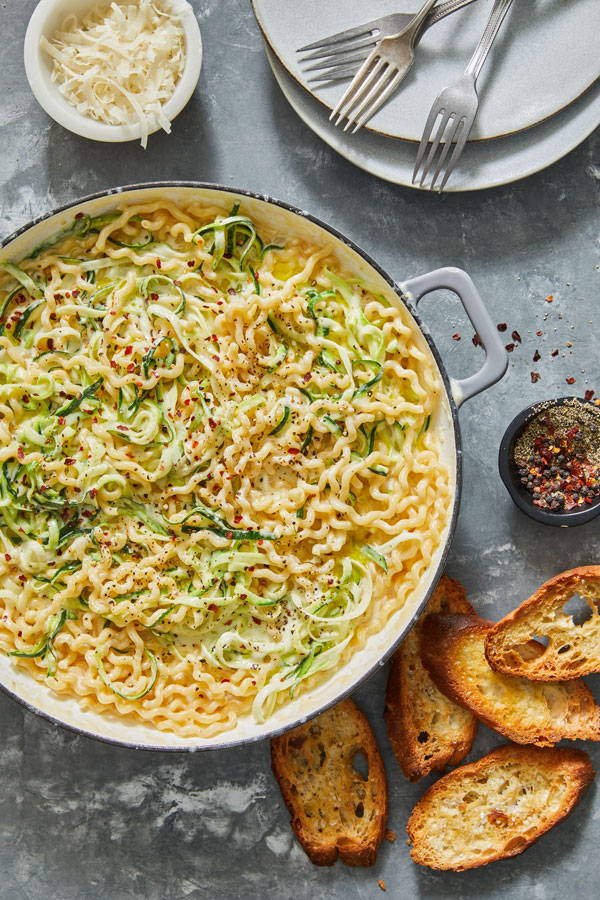 Fusilli col Buco is the perfect pasta shap for this twist on classic pesto sauce. Sun-dried tomato pesto or other known as pesto rosso, is nutty and herby, with a sweet and tangy twist. This quick and easy condiment comes together in minutes and can be enjoyed on pasta, as a spread, drizzled over pizza, or even straight off the spoon.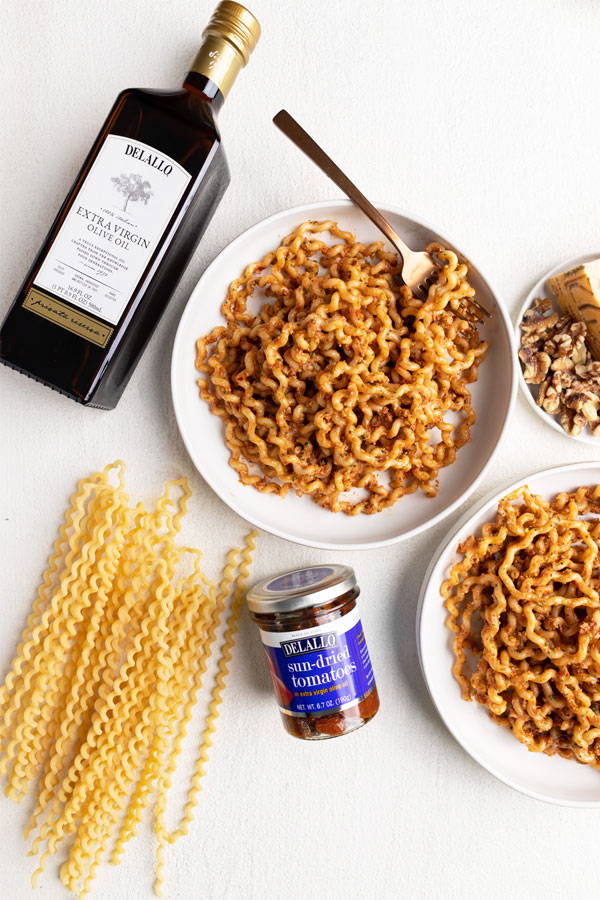 There's nothing better than buttered noodles Except when it is made with fun spiral pasta. If you look up "comfort" in the dictionary, you just might find this Buttered Noodles recipe with a generous sprinkle of freshly Grated Parmesan and chopped parsley. Not only is it easy to love, but it's easy to prepare too.