Whipped Coffee 101 - What Is It And How To Make It (Dalgona Coffee)
Dalgona Coffee, also known as "whipped coffee", is an irresistibly fluffy, frothy coffee masterpiece that is delicious and fun to make. With just four main ingredients: instant coffee, sugar, hot water and cold milk, it is super easy to make. The ingredients are made into two layers: milk and a dollop of thick, pudding-like coffee mixture that floats on top. If you haven't tried your caffeinated beverage whipped… what are you waiting for?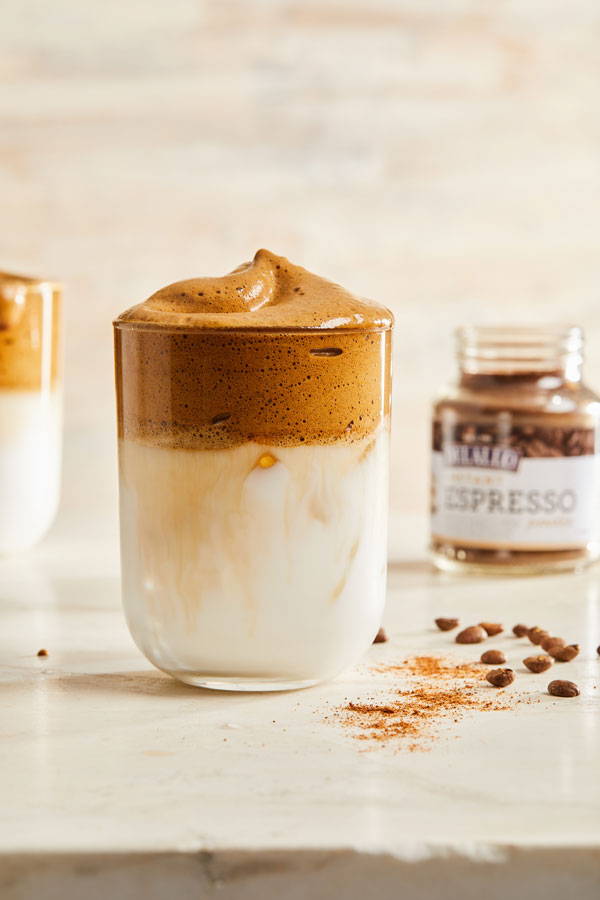 Whipped coffee is also known as Dalgona coffee and it is very popular in South Korea. It's also common in Greece where it's called Frappe Coffee and in India where it's called Beaten Coffee. The drink consists of a thick layer of fluffy coffee floating on top of iced milk.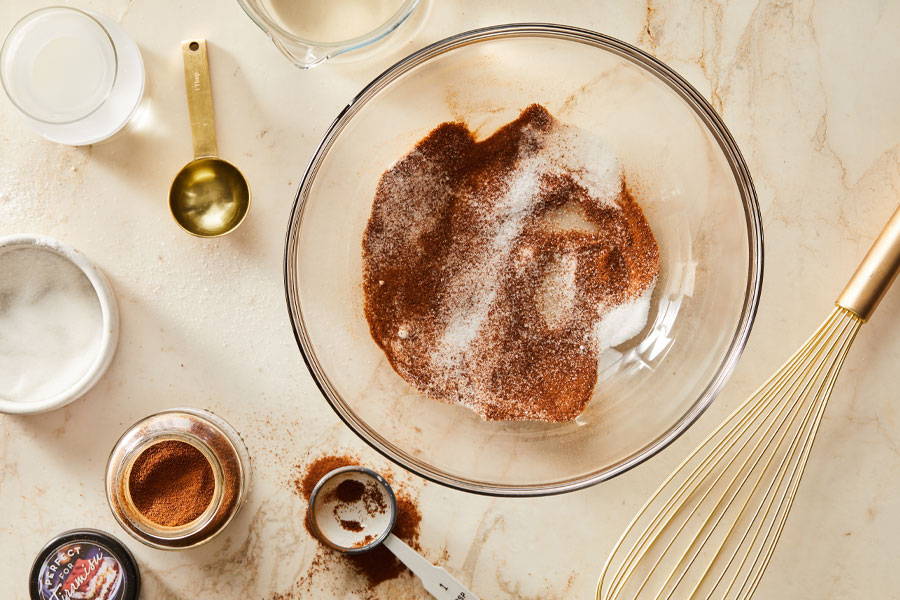 The Ingredients You Will Need To Make Whipped Coffee
---
How To Make Whipped Coffee In 4 Easy Steps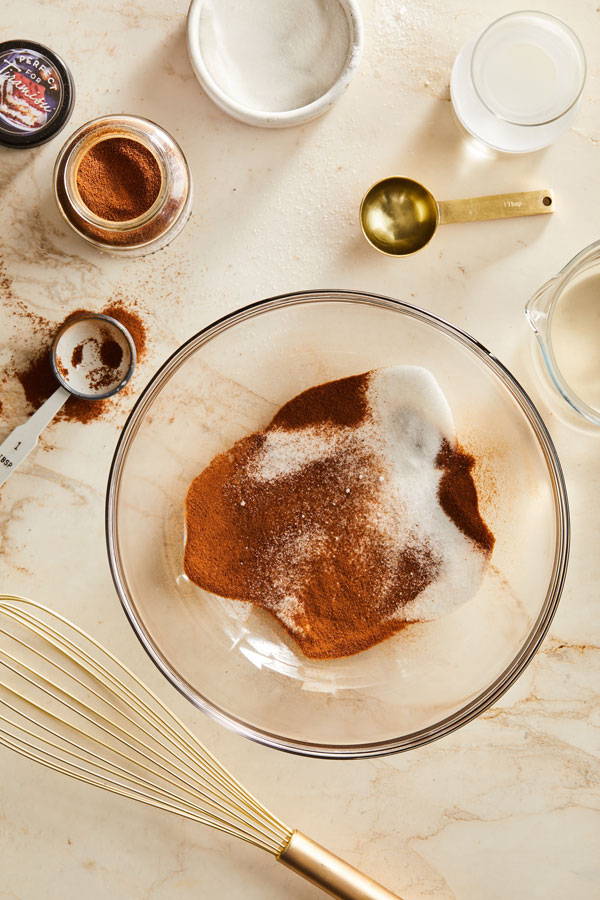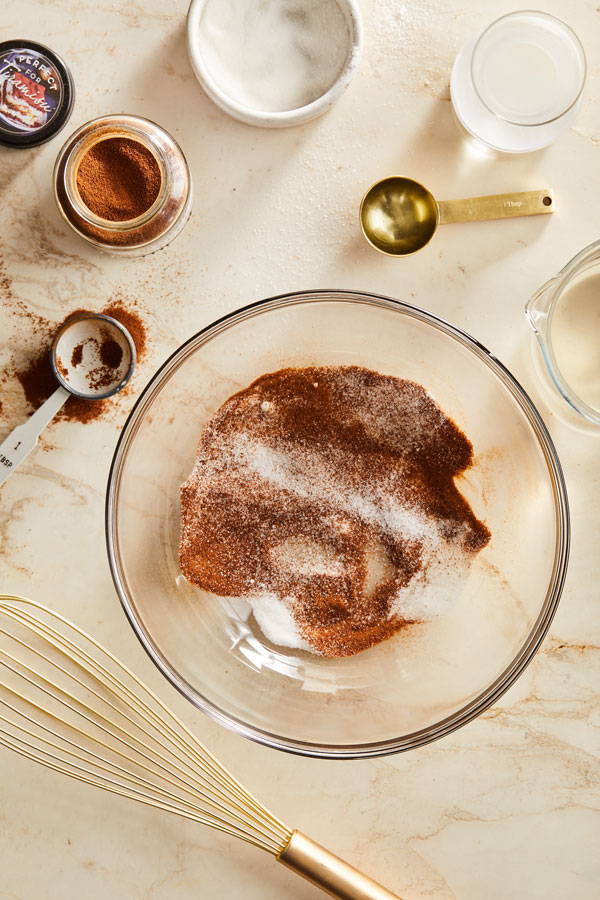 2. Whip Mixture.

Using a whisk or hand mixer, whip the mixture until it becomes light and fluffy, about 5 minutes.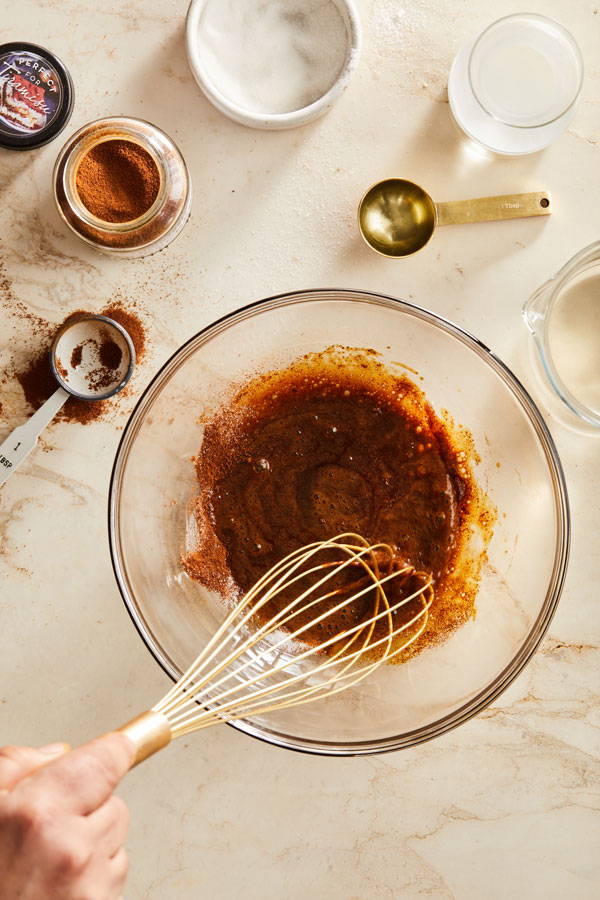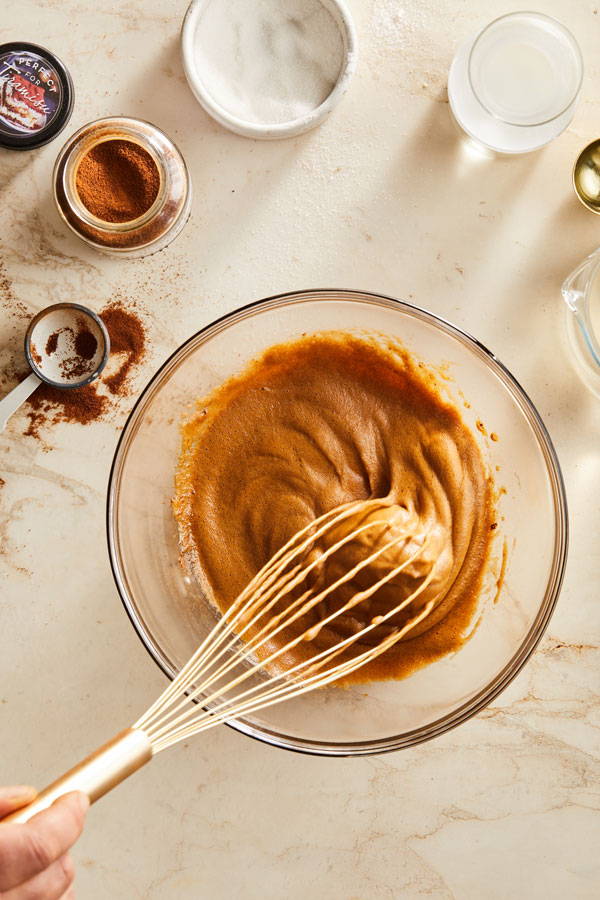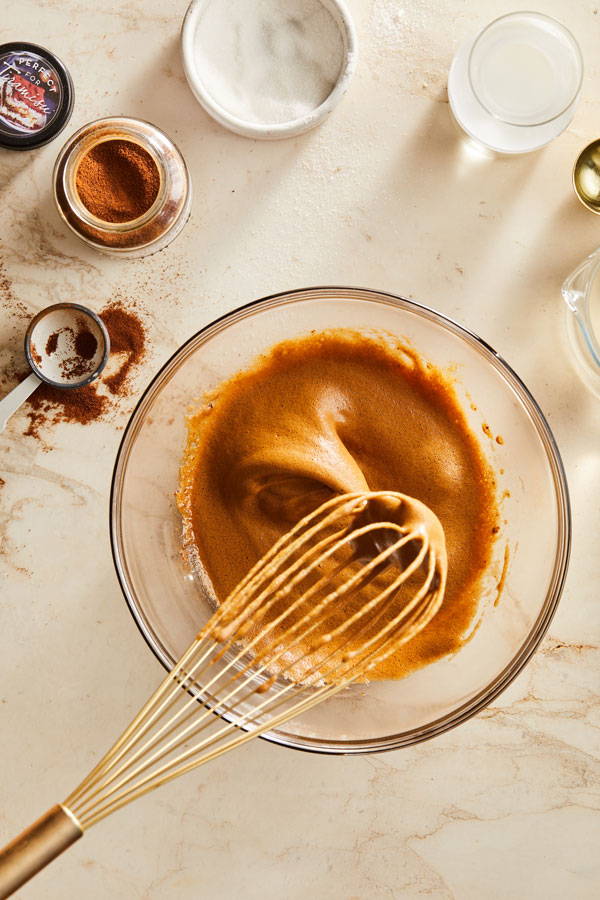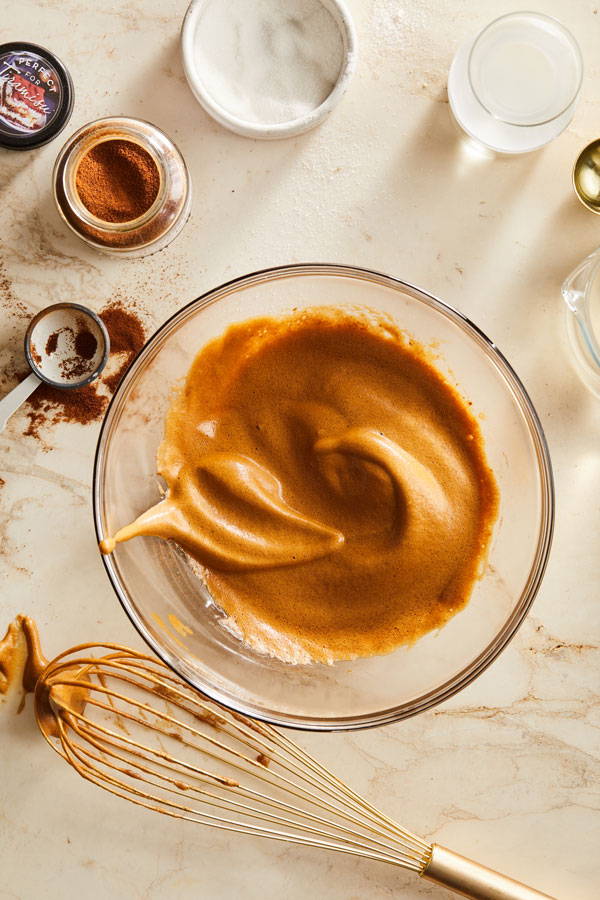 3. Pour Milk.
In a tall drinking glass, pour the milk over ice.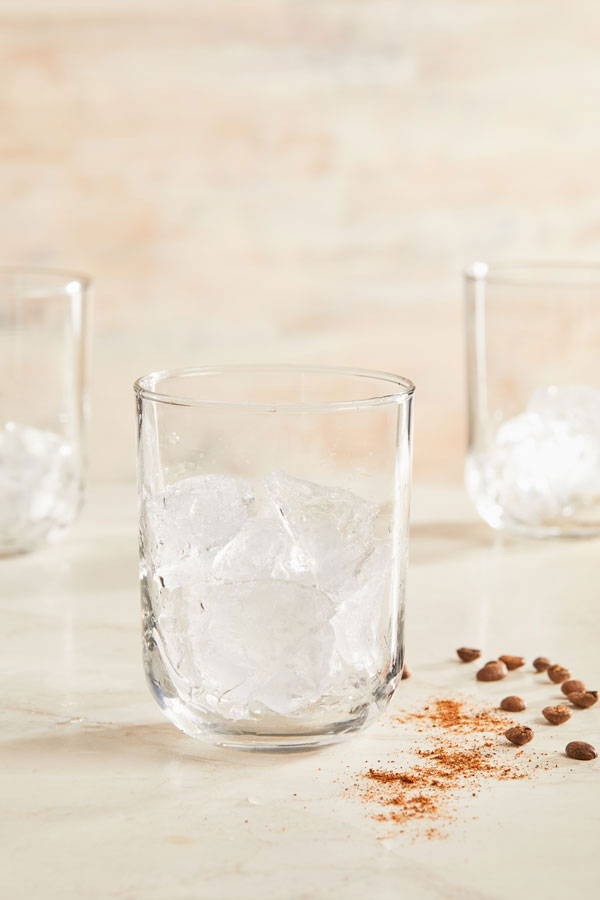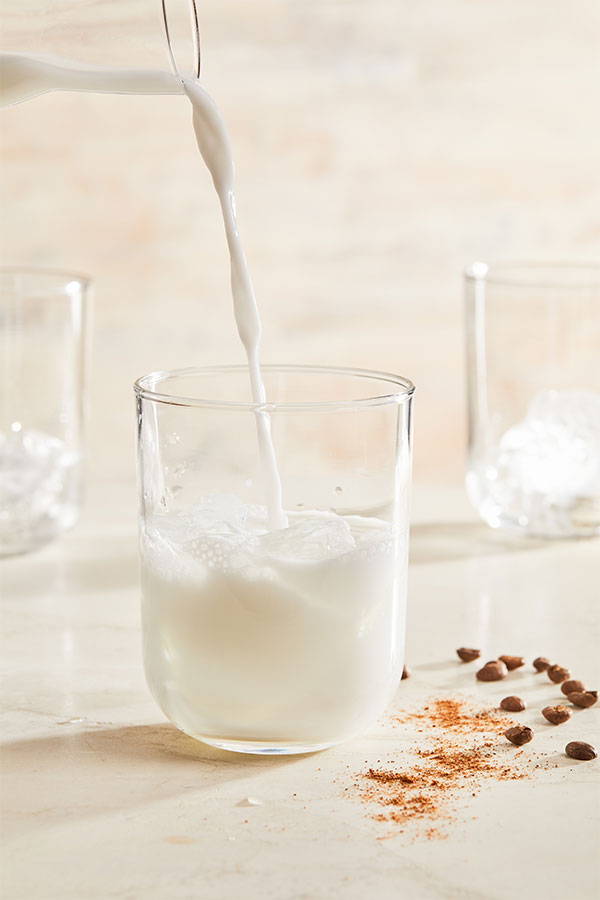 4. Finish and Serve.

Add the whipped coffee to the glass and enjoy!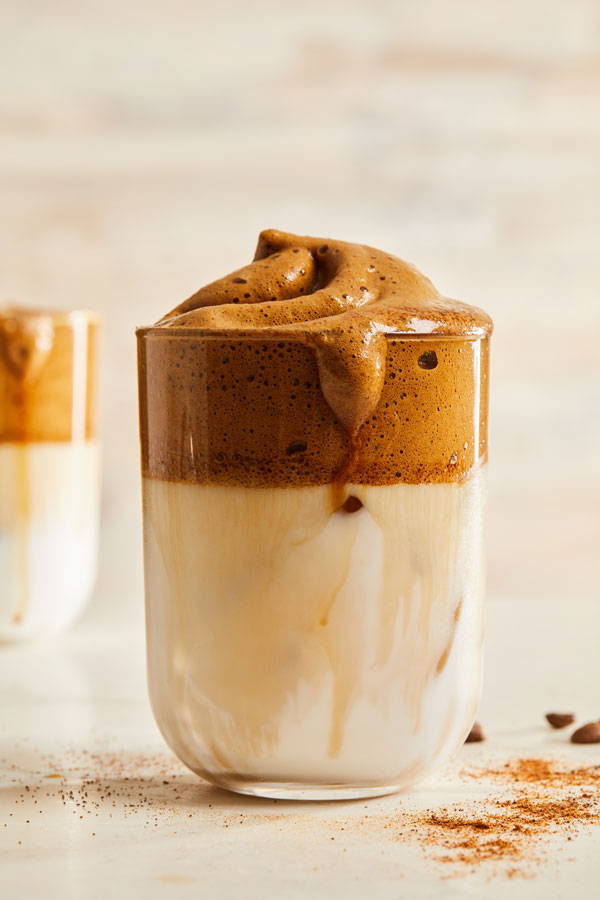 ---
Tips For Making Whipped Coffee
For best results, use hot water. The coffee will whip up nicely with cold or room temperature water, but we found that hot water works faster.

Use an electronic mixer to make it faster. Use a stand mixer or milk frother instead of whisking by hand. Both work really well and they're much faster.

Whisk the ingredients in a bowl, not in a mug or jar. To get the coffee fluffy it needs to interact with air. Using a bowl will allow more air to circulate than a tall container or mug.

Mix the whipped coffee with the milk before drinking. The drink is beautiful when you serve it with the whipped coffee on top, but to fully enjoy it, mix it around to incorporate the flavor.
Can I Use Regular Ground Coffee?
The answer is yes. To make this recipe work without instant coffee, use the same amount of brewed coffee as sugar. For example, use 2 tablespoons of strongly brewed coffee or espresso and 2 tablespoons of granulated sugar. Keeping the sugar proportional with the coffee will help you achieve a more fluffy and custard-like texture.
Is Instant Coffee The Same As Instant Espresso?
Espresso powder is made the same way that instant coffee is made, but the flavor is different. It has a stronger, often darker flavor than instant coffee and it also tends to be smoother. Plus powdered espresso is often made with higher-quality beans, like Arabica blends.
What Kind Of Sugar Is Best For Whipped Coffee?
Granulated sugar. You can use white sugar, brown sugar, raw sugar, or coconut sugar.
Can I Make It With Less Sugar, No Sugar Or A Sugar Alternative?
Yes you can, but it doesn't stay fluffy as long as the sugar version. The sugar version stays fluffy for hours. Without the sugar, it stays as fluffy for about 2 minutes, then begins to slowly dissolve for another 5 minutes until it's liquid again.
Can I Use Hot Or Cold Milk For Whipped Coffee?
You can use hot or cold milk for this recipe, depending on your preference.
I Don't Have A Hand Mixer. How Else Can I Make Whipped Coffee?
Using a whisk is probably your best bet, but if one isn't available to you, you can always use a spoon or a fork.
How Long Does Whipped Coffee Last In The Fridge?
Whipped coffee lasts for quite a few hours in the refrigerator, but can last up to one week if stored in an airtight container.
Can I Freeze Dalgona Whipped Coffee?
Yes, place in an airtight container freezer for up to 1 month. The mixture should not solidify and will remain creamy and scoopable.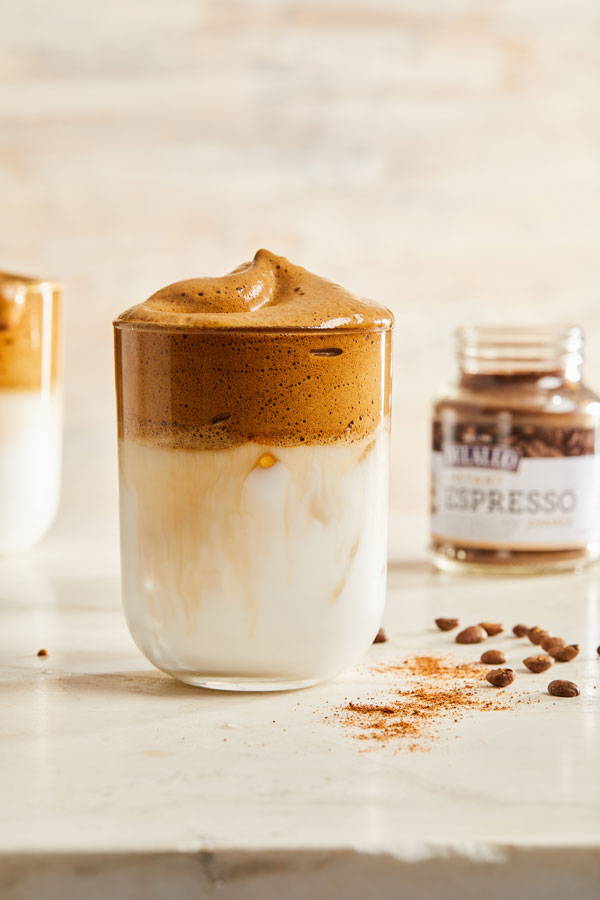 Ingredients
Combine instant espresso coffee, sugar and boiling water in a mixing bowl.

Using a whisk or hand mixer, whip the mixture until it becomes light and fluffy, about 5 minutes.

In a tall drinking glass, add pour the milk over ice.

Add the whipped coffee to the glass and enjoy!

NOTE: You can easily double or triple the ingredients to make more servings.
whipped coffee, whipped coffee recipe, dalgona coffee, dalgona whipped coffee, dalgona coffee recipe, best coffee drinks