10 Things To Make This August
August cooking is all about two things: keeping cool and taking advantage of all the delicious in-season produce you can get your hands on. That's why we carefully selected several recipes that you can make on the grill or stovetop to keep the kitchen cool, all of them featuring an abundance of delicious summer flavors. At this point in the year, fresh tomatoes, corn, green beans and berries are available at grocery stores and farmer's markets everywhere. If you're looking for cooking inspiration this August, start with these 10 incredible recipes!
Everybody needs a good quinoa salad in their recipe arsenal. This one is sweet and crunchy thanks to fresh roasted corn and our pickled Pepperazzi™ peppers. A homemade vinaigrette and crumbled cheese provide plenty of zippy flavor for a salad that works as a side dish, afternoon snack, or healthy lunch.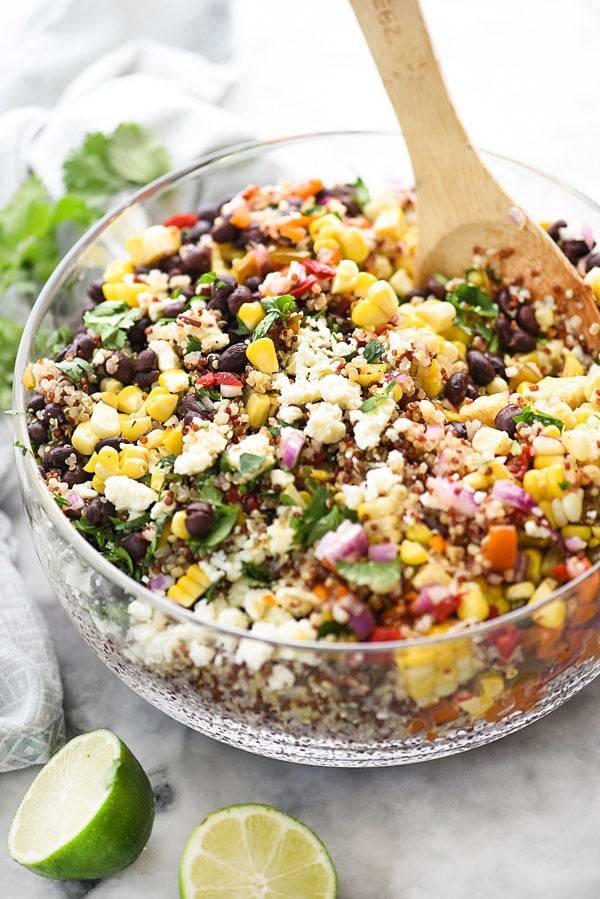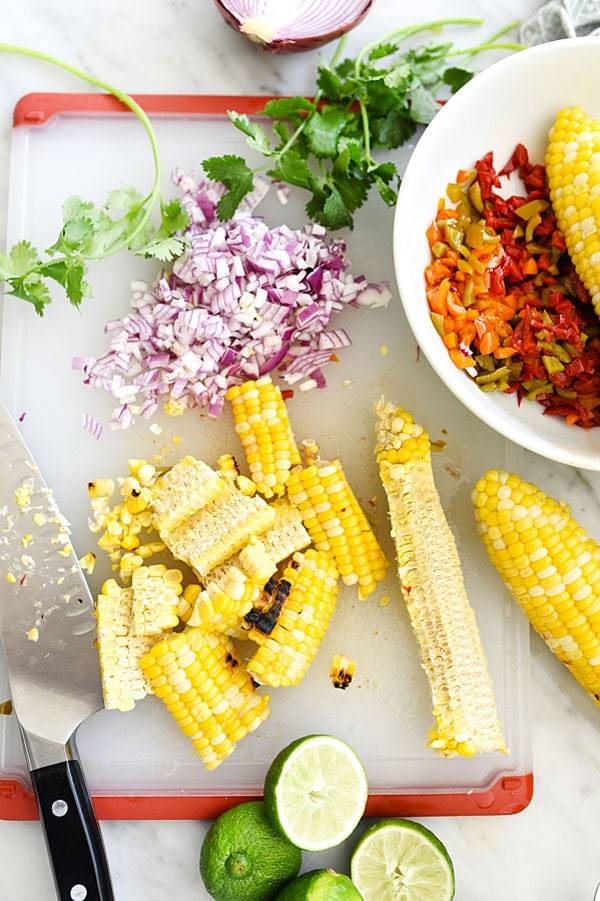 ---
We paired up avocado toast with the best flavors of Italian-style bruschetta for the perfect summer starter. Just take a fresh baguette; top it with mashed avocados, smoky-sweet tomatoes and crisp summer corn; then finish it off with our fragrant Simply Pesto® sauce. Perfecto!
---
This spicy pizza pie is loaded up with all your fiery favorites—like hot & spicy pesto, jalapeño peppers and Pepper Jack cheese. If you can stand the heat, this is the perfect pizza for you!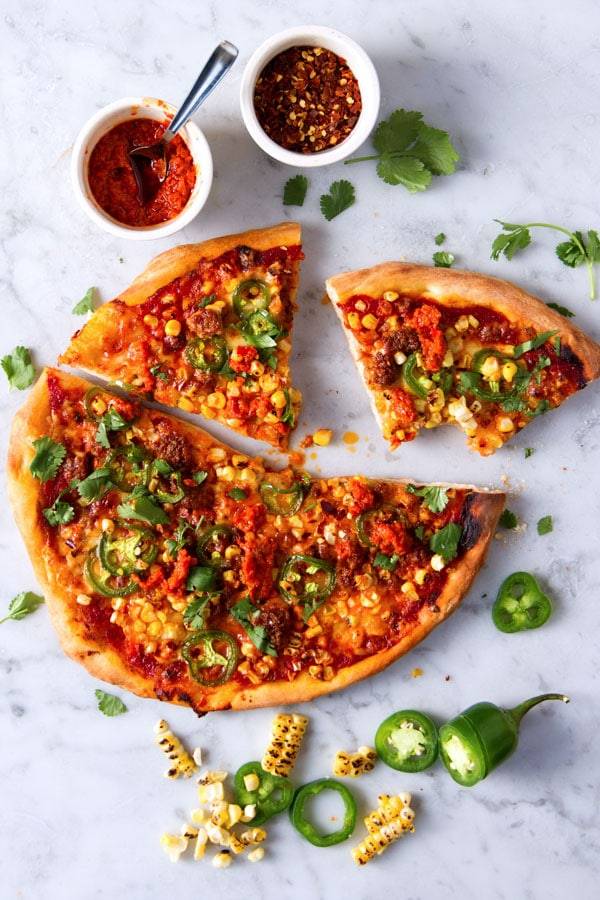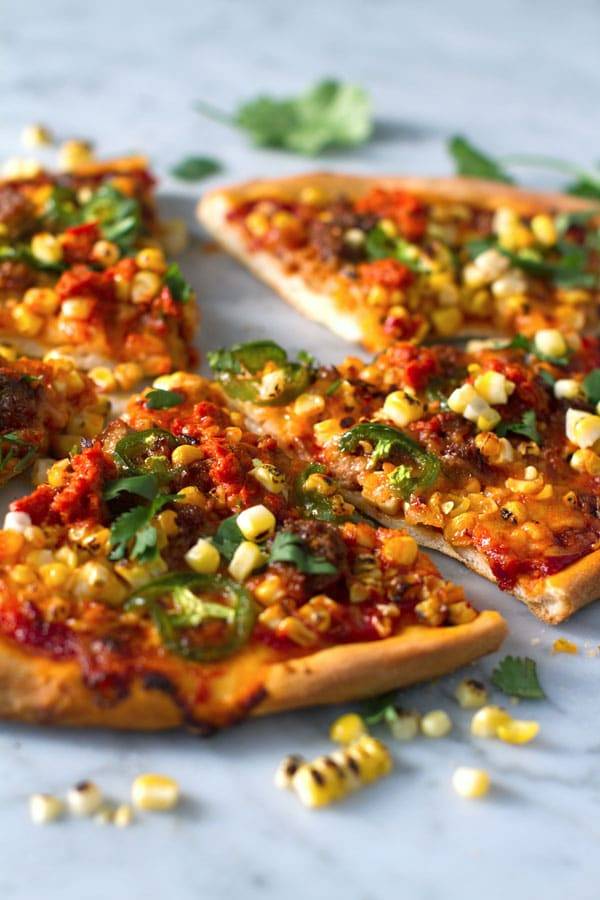 ---
When the weather heats up we're all about delicious cold salads. Featuring roasted chicken, whole wheat orzo pasta, roasted corn and green beans flavored with garlic and extra virgin olive oil, this one works as a light meal or show-stopping side dish.
---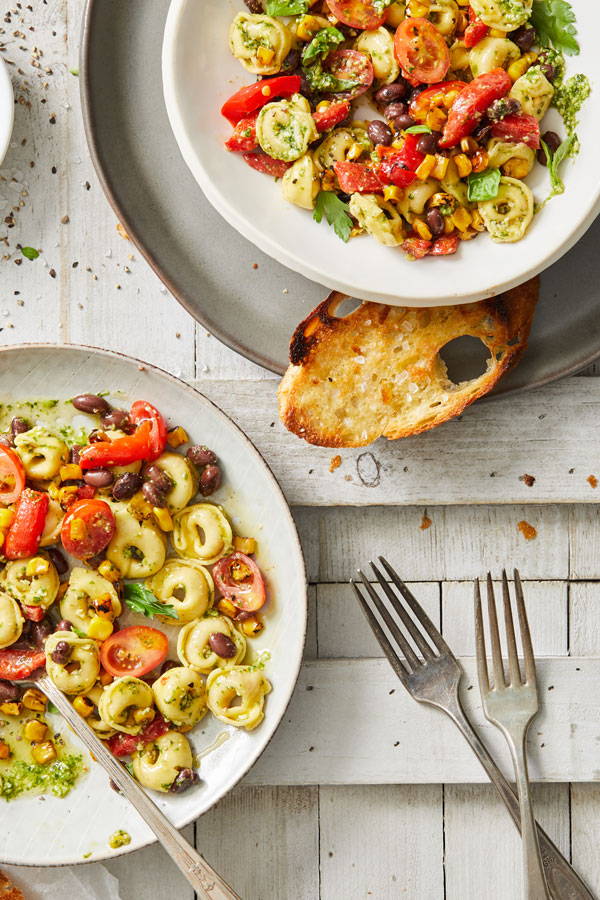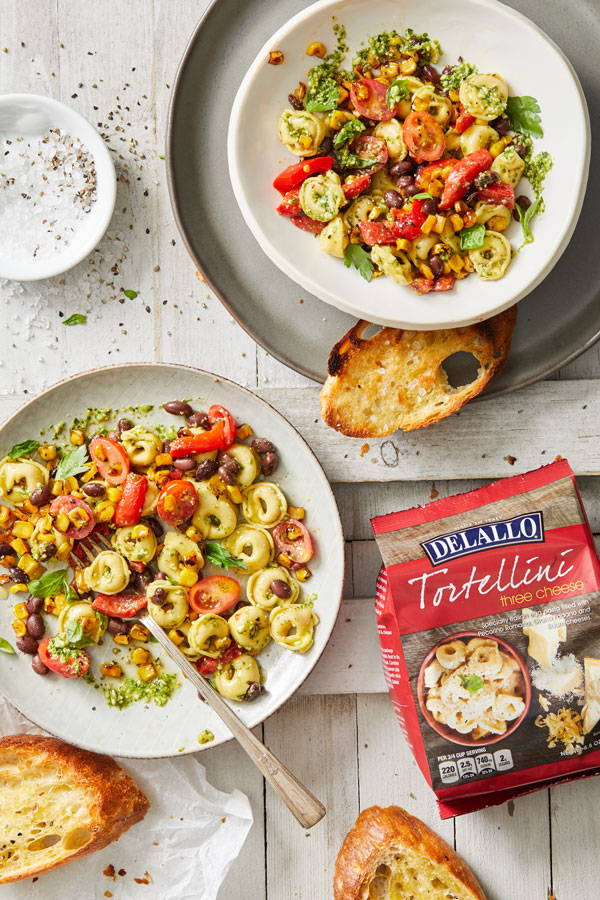 ---
Believe it or not, hearty risotto is an ideal summer meal. It comes together quickly on the stovetop and makes a great base to complement your favorite flavors. In this recipe, we marinate shrimp in hot & spicy pesto for a little extra heat. Finish it off with mascarpone cheese at the end for a rich, creamy, satisfying meal.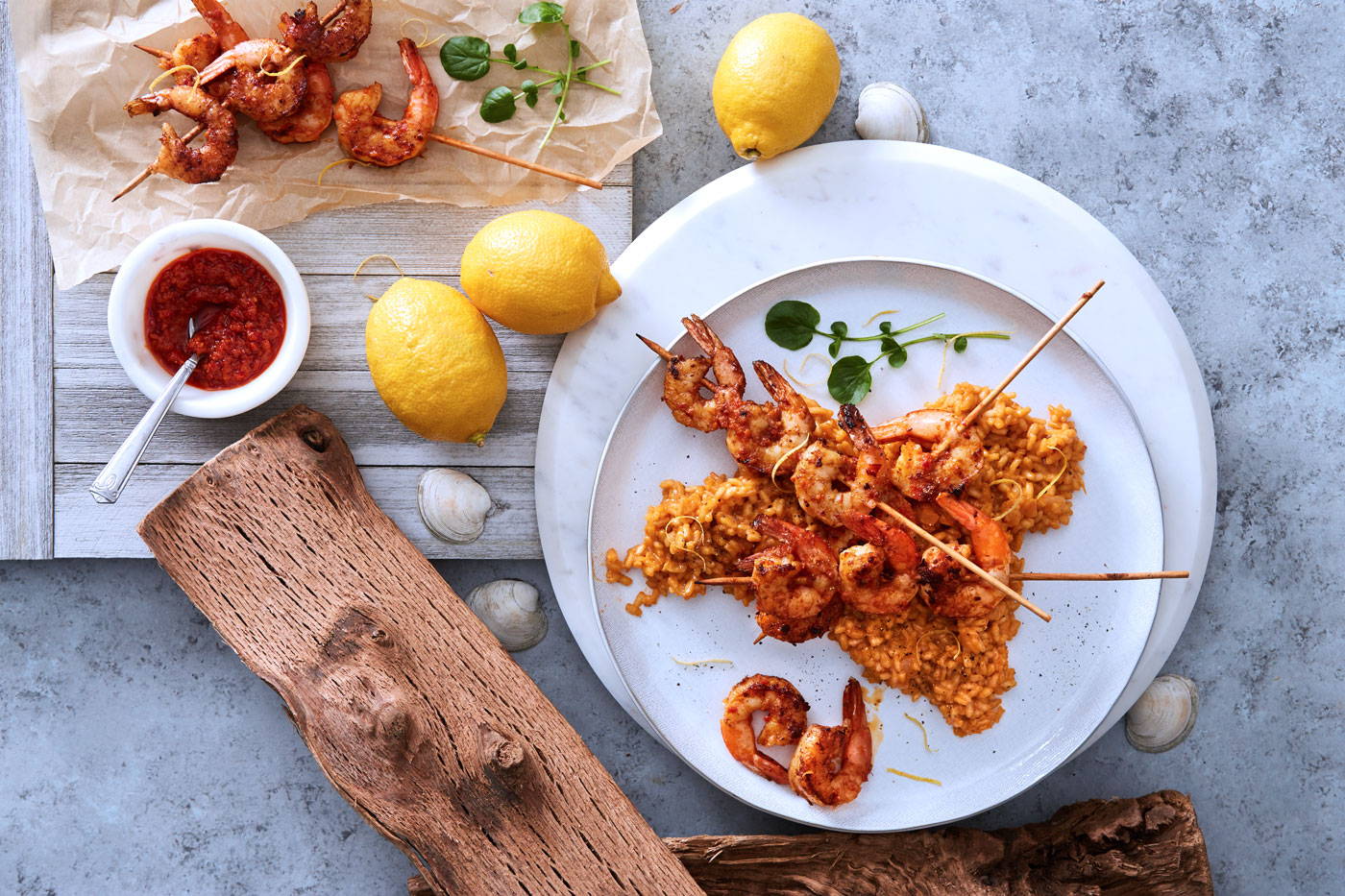 ---
Got extra tomatoes in your garden? We know how you can use them. This galette features the freshest and most delicious ingredients, including heirloom tomatoes, leeks and homemade crust from our Pizza Dough Kit.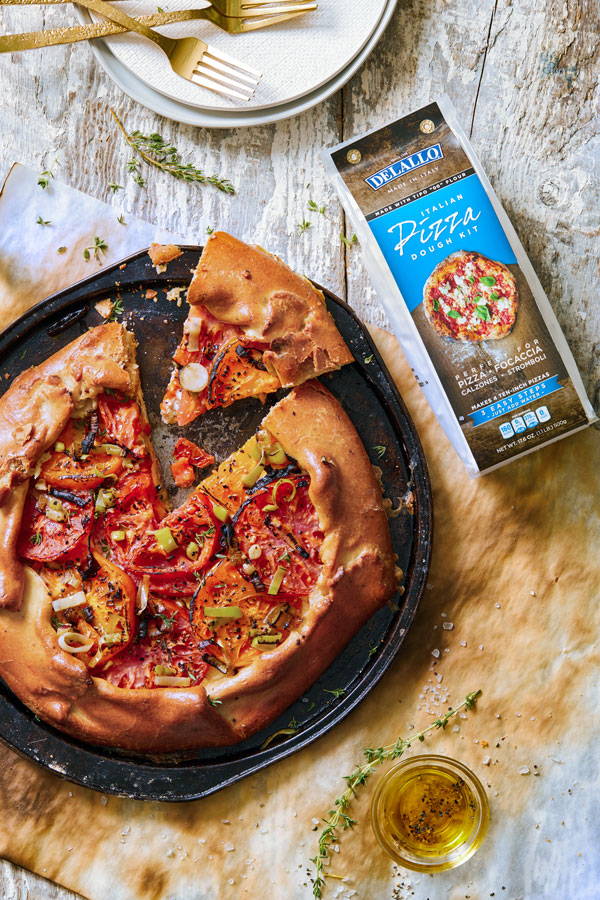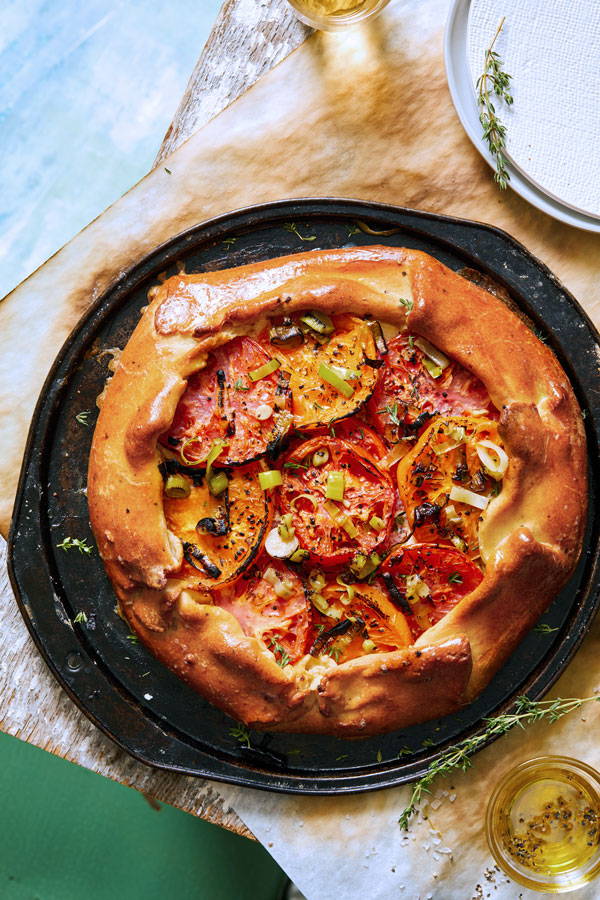 ---
These cool crostinis are a perfect hot-weather appetizer. We start with a base of silky Cannellini beans blended with olive oil, lemon and spices. From there, go wild with your favorite toppings! We love the combination of roasted tomatoes with thyme and olives, but you can also use your favorite antipasti.
---
Our colorful triple-berry skillet pie has a tangy twist thanks to homemade balsamic blueberry compote. This all-American pie is a stunning addition to a picnic spread, family dinner or holiday celebration. Best of all, it tastes as good as it looks!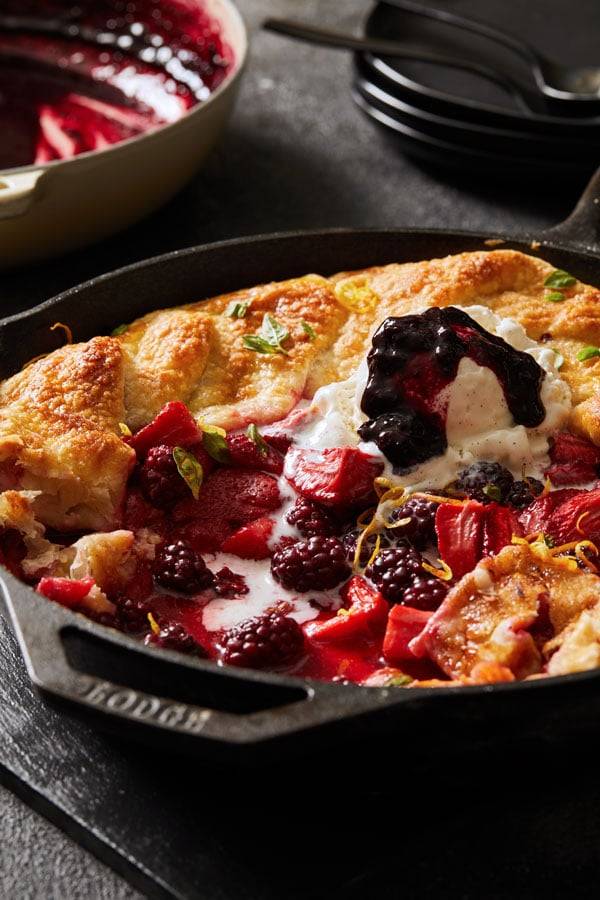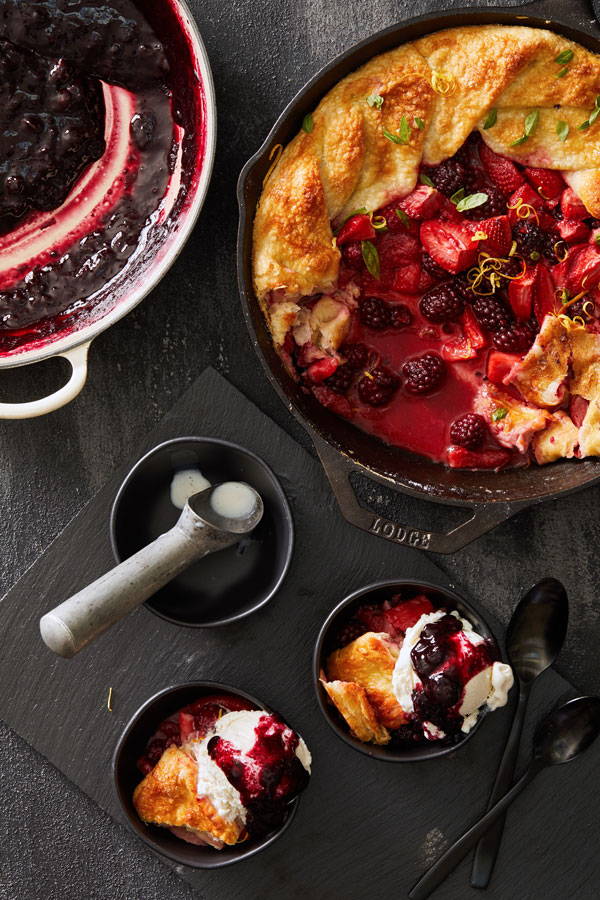 ---
Nothing tops off a summer meal like this refreshing, orange-flavored Italian classic. With Aperol, soda and champagne, this cocktail is perfect for toasting with good friends and family. Saluti!