An Ode to Olives
You know here at DeLallo HQ, we always have reason to celebrate. But today is unique because we have three reasons! It's not only Friday, not only the first day of June but also National Olive Day! These little briny fruits can take oil, bread, and even martinis to delicious new heights. So, throw a few on your fingers (come on, nobody's watching!) and let us introduce you to eight of our all-time favorites.
California Green Olives Gigante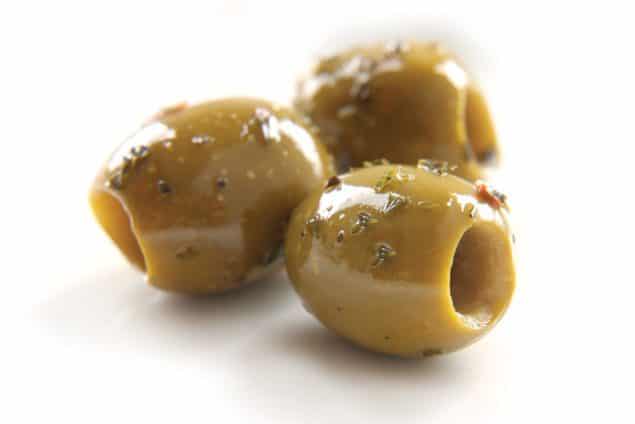 Briny and buttery, these California Sevillano olives are grown and hand-harvested in Northern California. Called " the single most flavorful olive I've ever eaten" by one of our customers, these pre-pitted olives are as perfect for popping in your mouth as they are into a gorgeous plate of deviled eggs or pasta salad. Kissed by a subtle blend of herbs, this meaty olive stands in perfectly in just about any antipasto.
We'll take anything delicious in jumbo-size, and these bold, tart, smoky Calamatas are no exception. Pitted and packed in a light marinade, these Greek olives come in a resealable pack, so they are always at the ready to add to your Roasted Tomato Caprese Antipasto or any meat and cheese plate that you put together.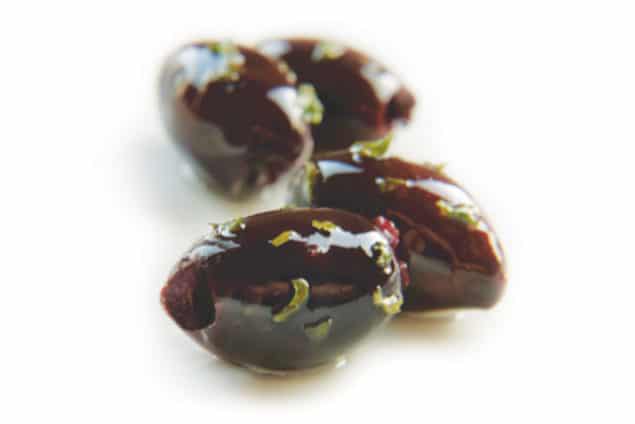 Known as Italy's premiere "snack" olive, these Sicilian green olives derive from the variety Nocellara del Belice. Mild in taste, Castelvetranos pair beautifully with white wine and sharp Italian cheese. Serious Eats also recommends trying them with sheep's milk cheese, such as Pecorino Romano. Try them in salads, in appetizers or even on pizza for a treat. They are pitted to make serving a snap.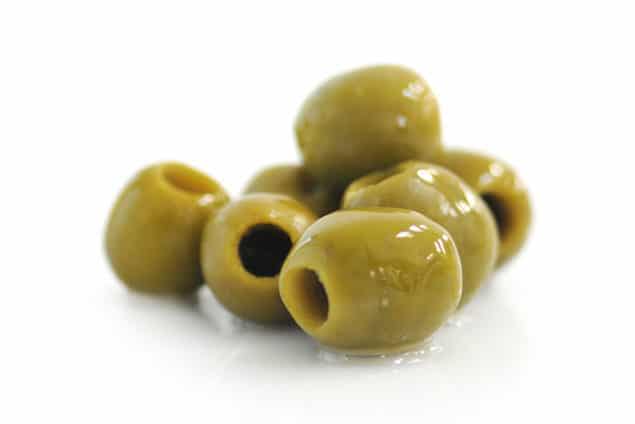 Though they can make a cocktail positively divine, blue-cheese-stuffed olives are much more versatile than you may think. Wrapped in pastry dough, these cheesy bites of heaven can get a party started like nobody's business. We begin with the California Sevillanos you already love, pit them and stuff with smooth, tangy cheese. Snack or sip the night away with these elegant showstoppers.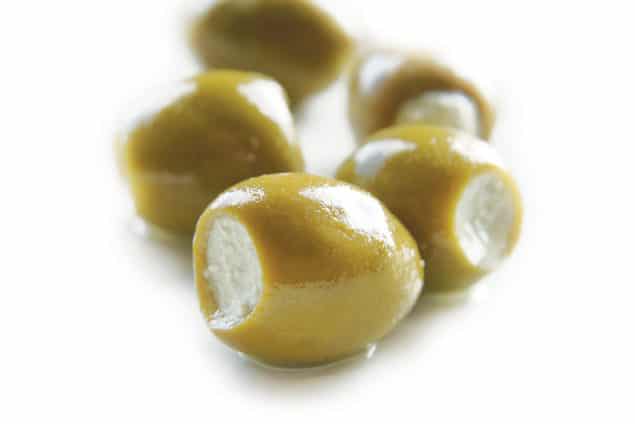 Did somebody say garlic? Naturally cured in the Sicilian style before being lovingly enveloped in a minced garlic marinade, our Aglio Green Pitted Olives hit the mark. Tart and briny, these olives are a star on any specialty cheese and cured meat plate. For a bit more specific recommendation? Try these California Sevillanos with an aged Farmhouse Cheddar and Periquita wine, Portugal's first ever bottled red.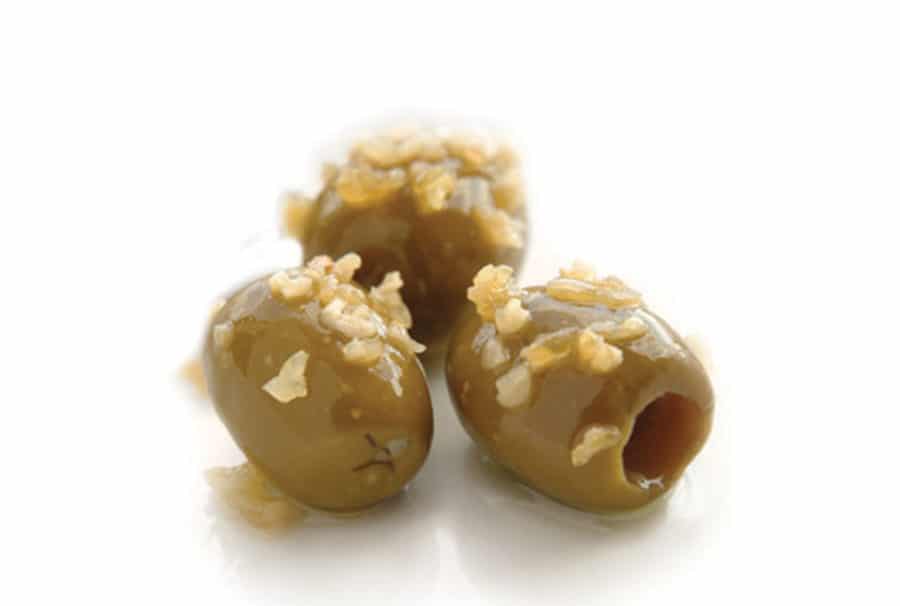 Our parade of olive perfection ends with the plump, meaty Piccante. Aptly named, these olives are finished with hot chili flakes for a tasty triumvirate of spicy, buttery and tart. Since these little green fireballs bring the heat, you'd be best served to offer a milder cheese like Cheddar on your party tray to balance them out.
Well, looks like we're all olive-d out for today. But we hope tonight, you raise a glass (blue-cheese stuffed, of course) to the one and only olive. Cheers!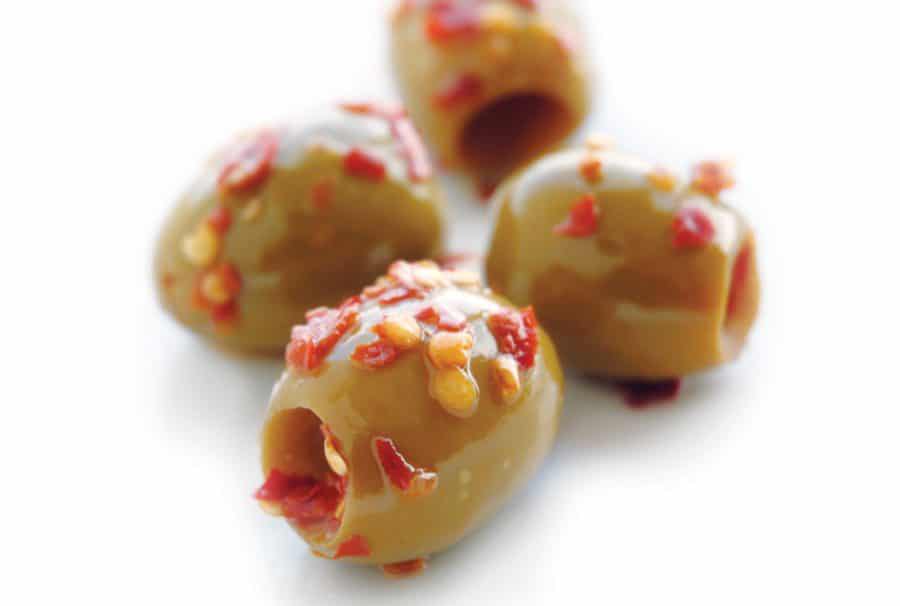 Italian black olives and extra virgin olive oil. Has there ever been a simpler, more perfect union?
Our fruity tapenade is indeed a miracle worker— brightening up everything from fish to grilled vegetables to paninis. Try this ready-to-use spread with whipped ricotta and semi-dried tomatoes for a fresh and leisurely stacked toast lunch perfect for al fresco dining.