How to Make Baked Ziti
There are plenty of reasons why baked ziti is one of the most popular Italian dishes around. First of all, when perfectly cooked pasta, creamy cheese, and delicious tomato sauce come together in one dish, it's practically impossible to resist. On top of that, baked ziti is easy to put together, and it can feed a crowd without much effort. Wondering how to make baked ziti that will knock your socks off? Follow these steps:
Shop: Pomodoro Fresco Marinara Sauce
1. Bring a pot of salted water to boil.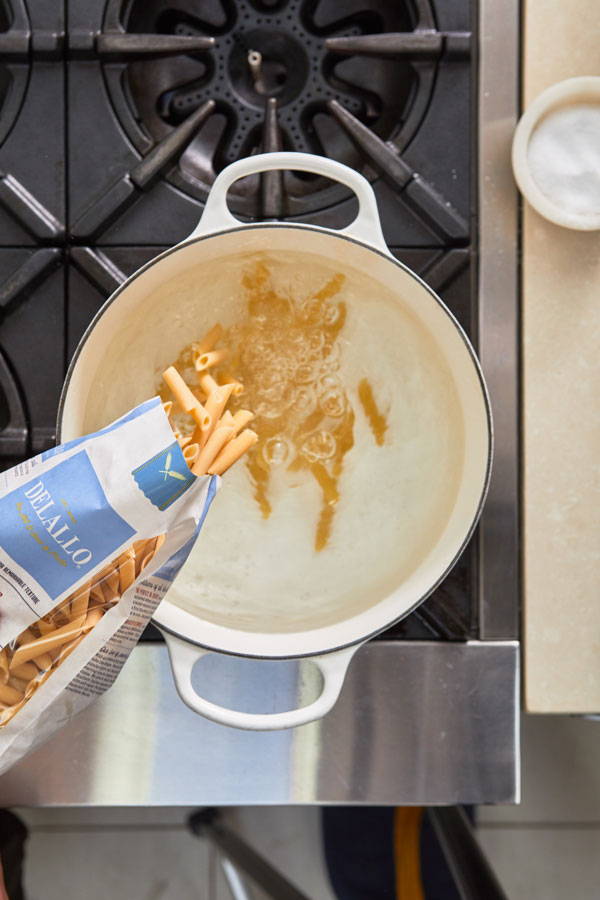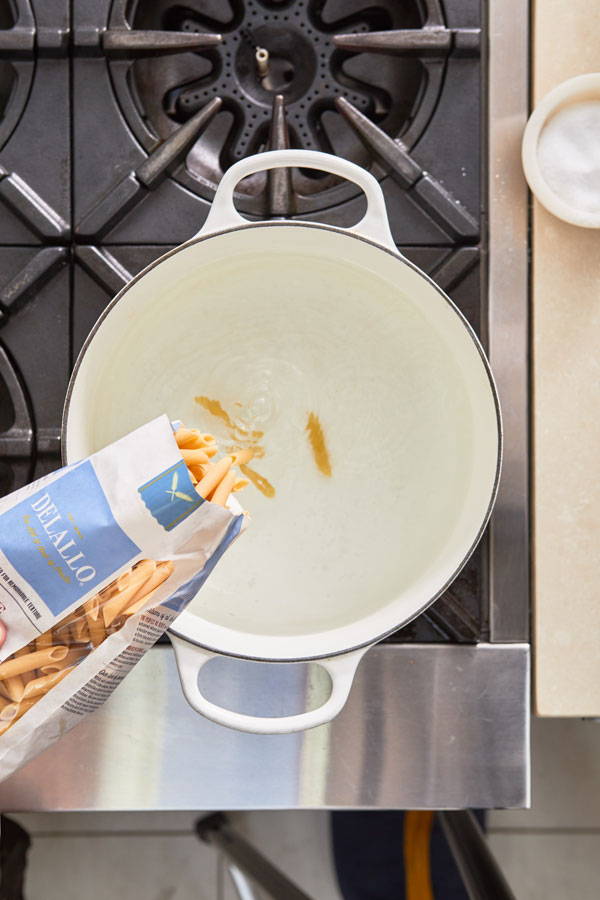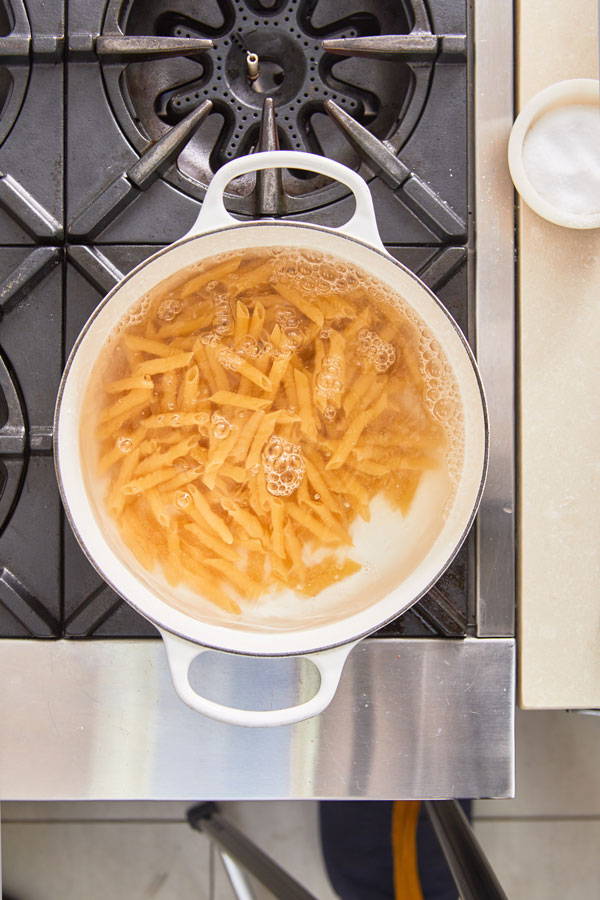 3. Combine ricotta and mozzarella. Be sure to reserve about 1/3 of the mozzarella to use on top of the finished dish.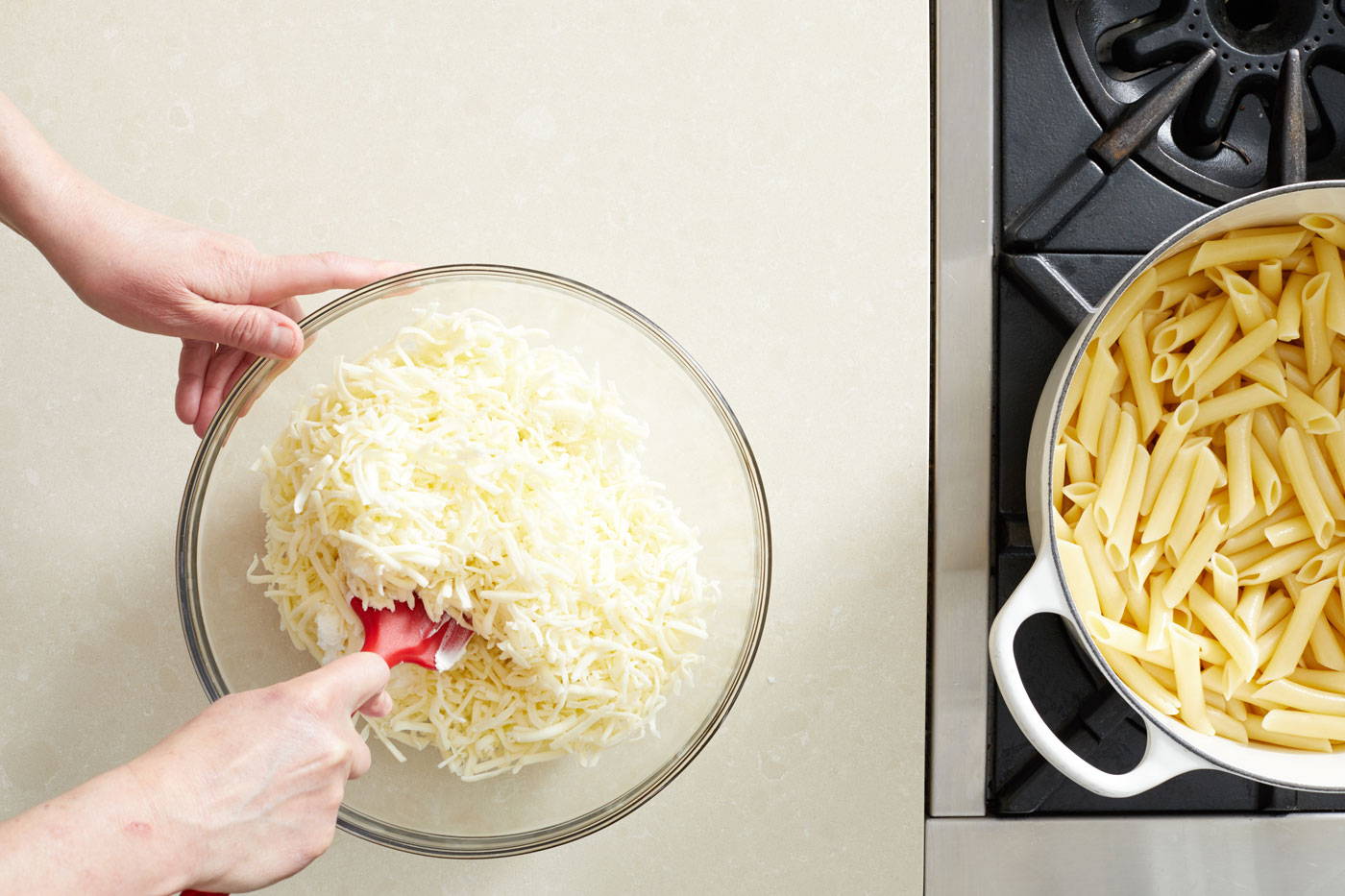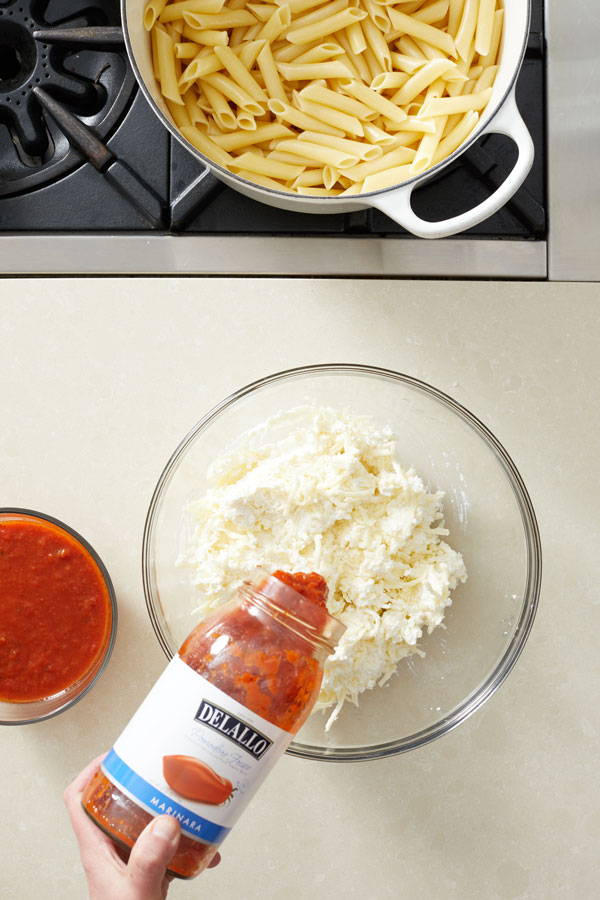 5. Add cheese and sauce mixture to the cooked ziti.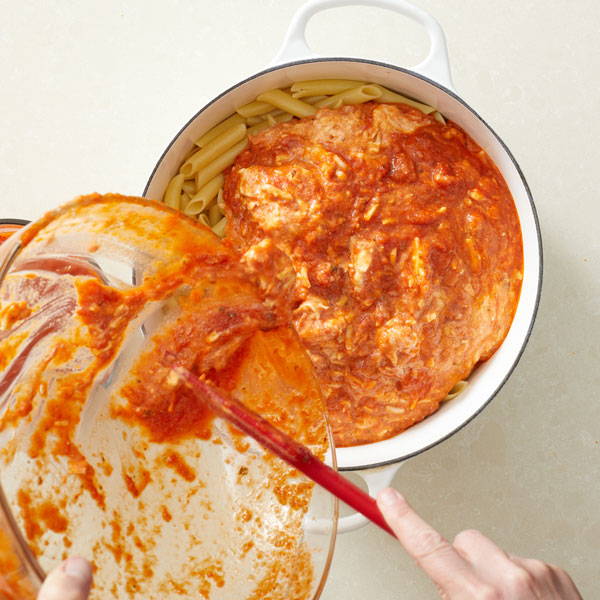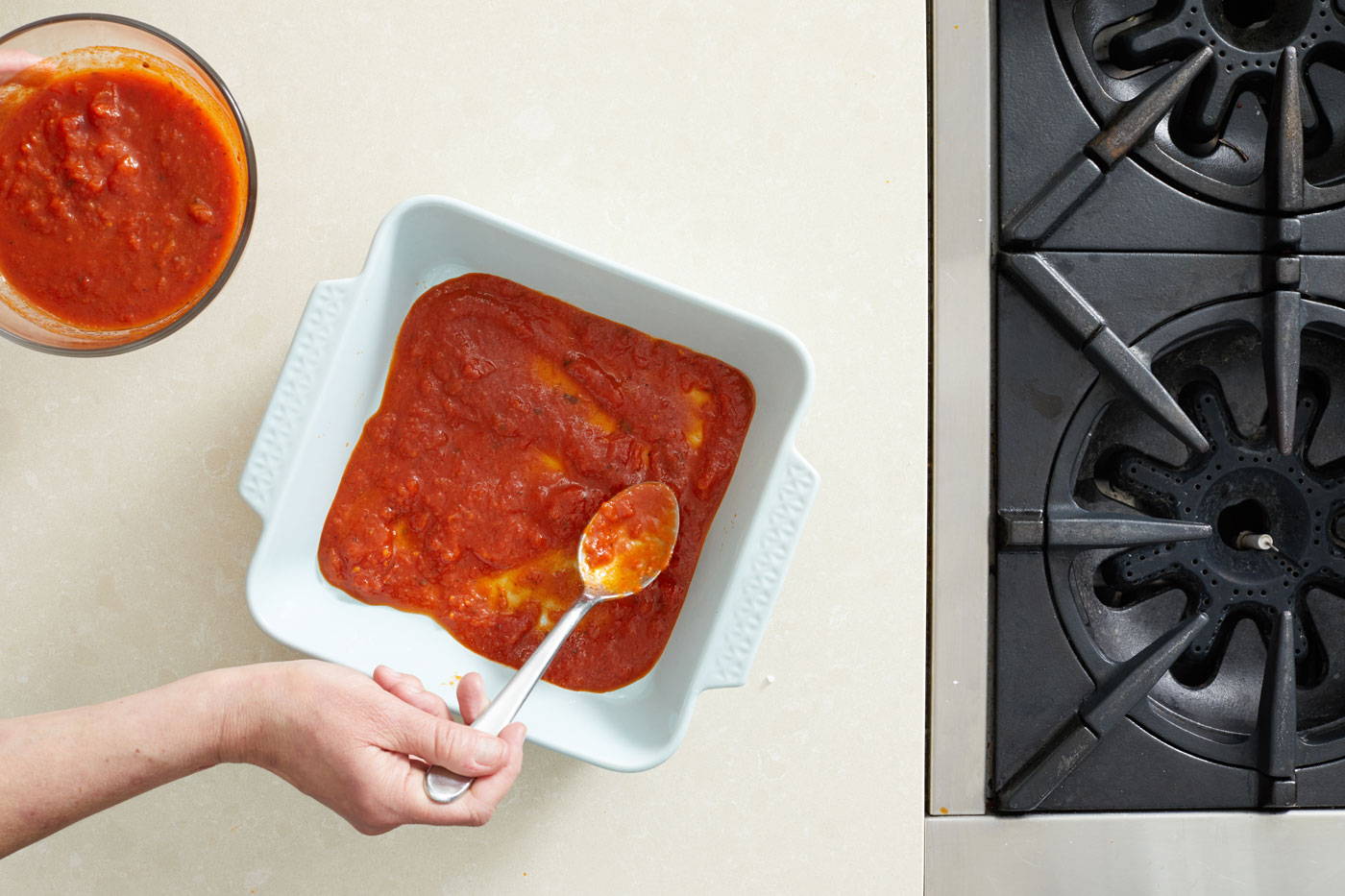 7. Place ziti mixture in the pan, smoothing it out into an even layer.
8. Top the ziti with the remaining mozzarella and tomato sauce.
9. Sprinkle ½ cup Parmesan cheese on top.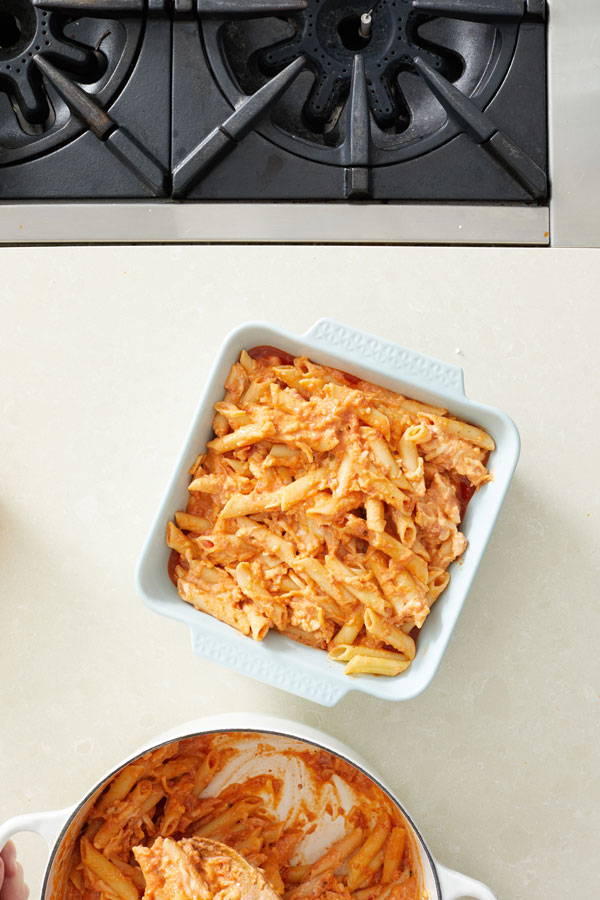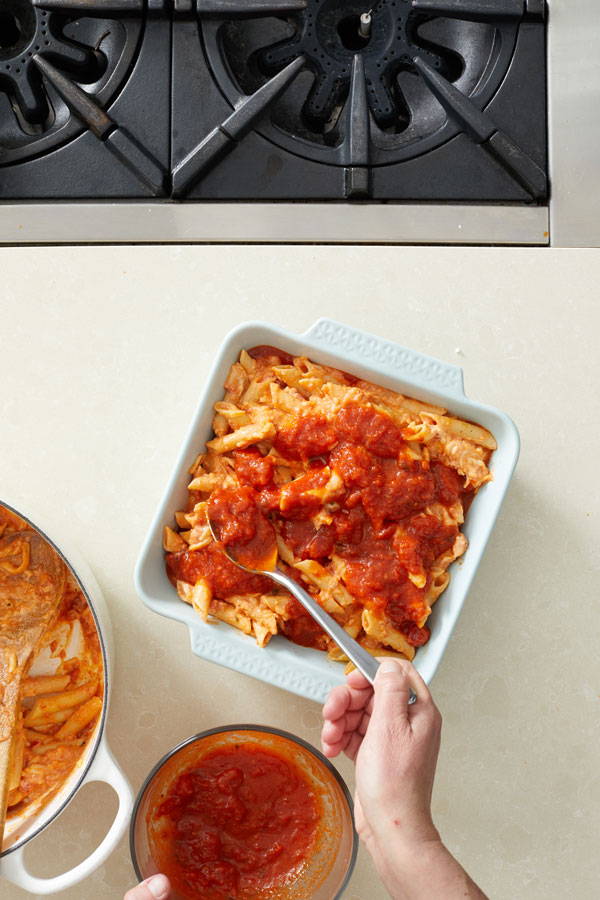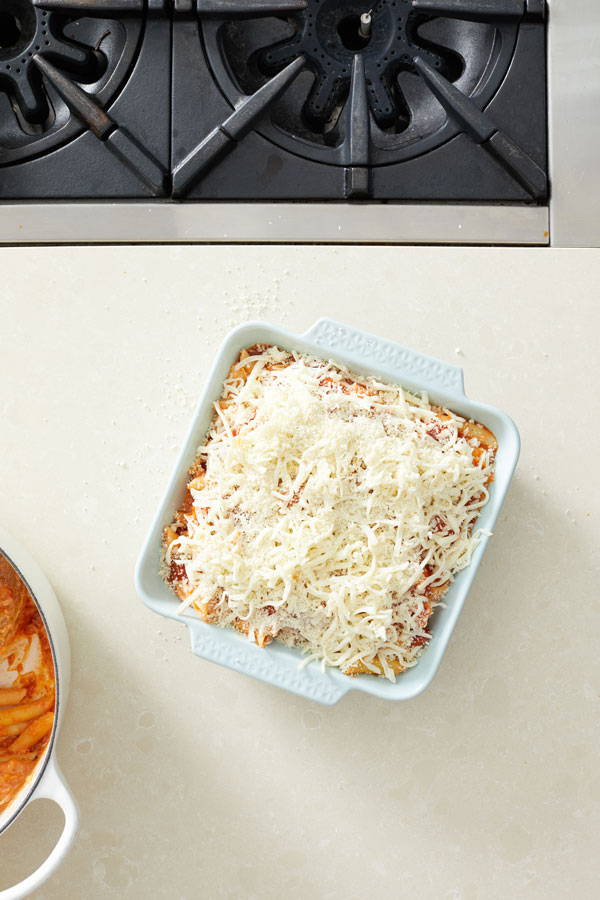 10. Bake the ziti uncovered at 350 degrees for about 25 minutes. You'll know it's ready when the casserole bubbles at the edges.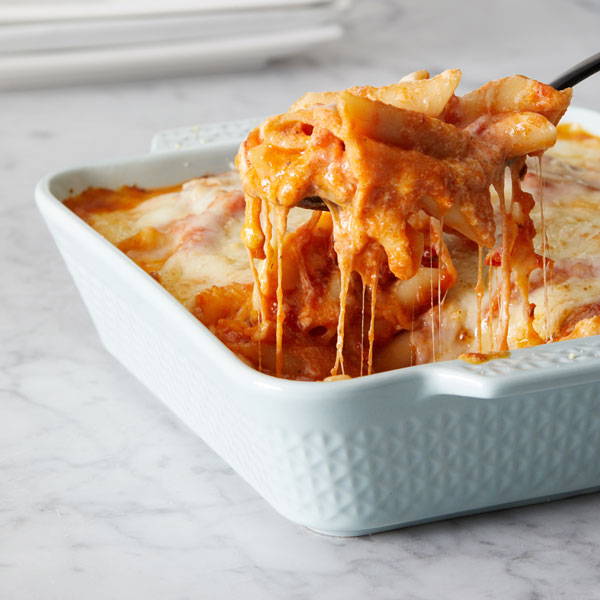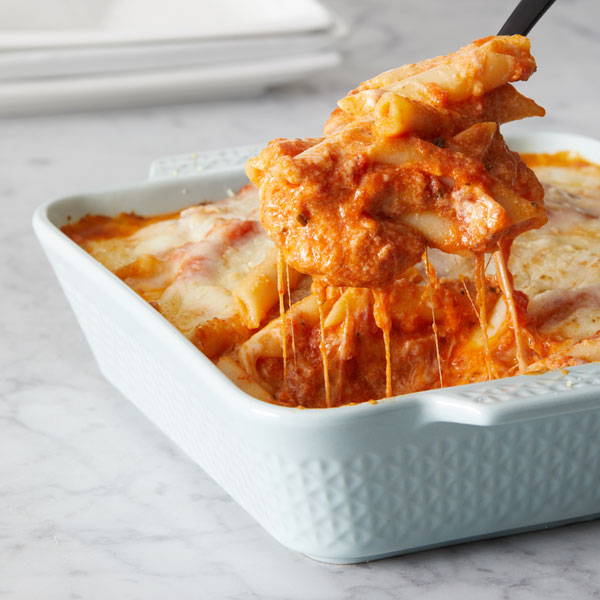 ---
More Tips for How to Make Baked Ziti
Customize your baked ziti.Baked ziti is as versatile as it is delicious. Play around with your recipe to make it exactly what you want! You can add sautéed veggies to the mix (we like onions, bell pepper and zucchini) or throw in some ground Italian sausage.
Don't skimp on ricotta.Using enough ricotta is the difference between a deliciously creamy baked ziti or a dry pasta casserole. Make sure to use enough to keep your baked ziti from drying out.
Serve a smaller crowd.A 9×13 pan of baked ziti can serve a lot of people. If you're planning to feed a smaller crowd, place half of the ziti in a separate dish and freeze it for later or give it to a friend—we promise they will love you forever.
Storage Options. Speaking of storage options, you can freeze baked ziti in the casserole dish. When you're ready to eat it, cover the dish in foil and cook it in a 350-degree oven for 1 hour. Then remove the foil and bake for 15 minutes longer. Again, you'll know the dish is ready when it bubbles around the edges. Leftover ziti can be stored in a covered dish in the refrigerator for 3 to 5 days.
Looking for other baked ziti recipes? Try these: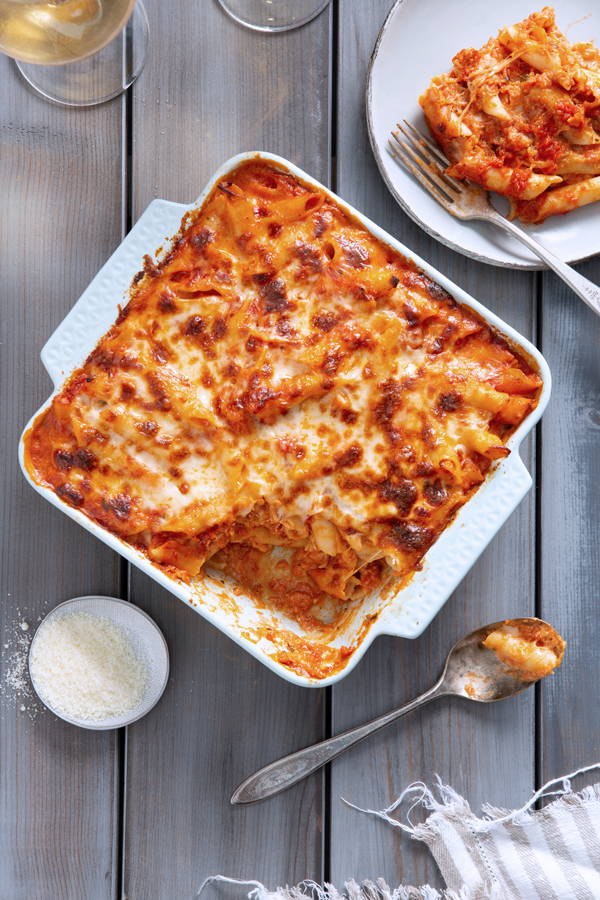 Recipe: Cheesy Baked Ziti
Recipe: Supreme Pizza Baked Ziti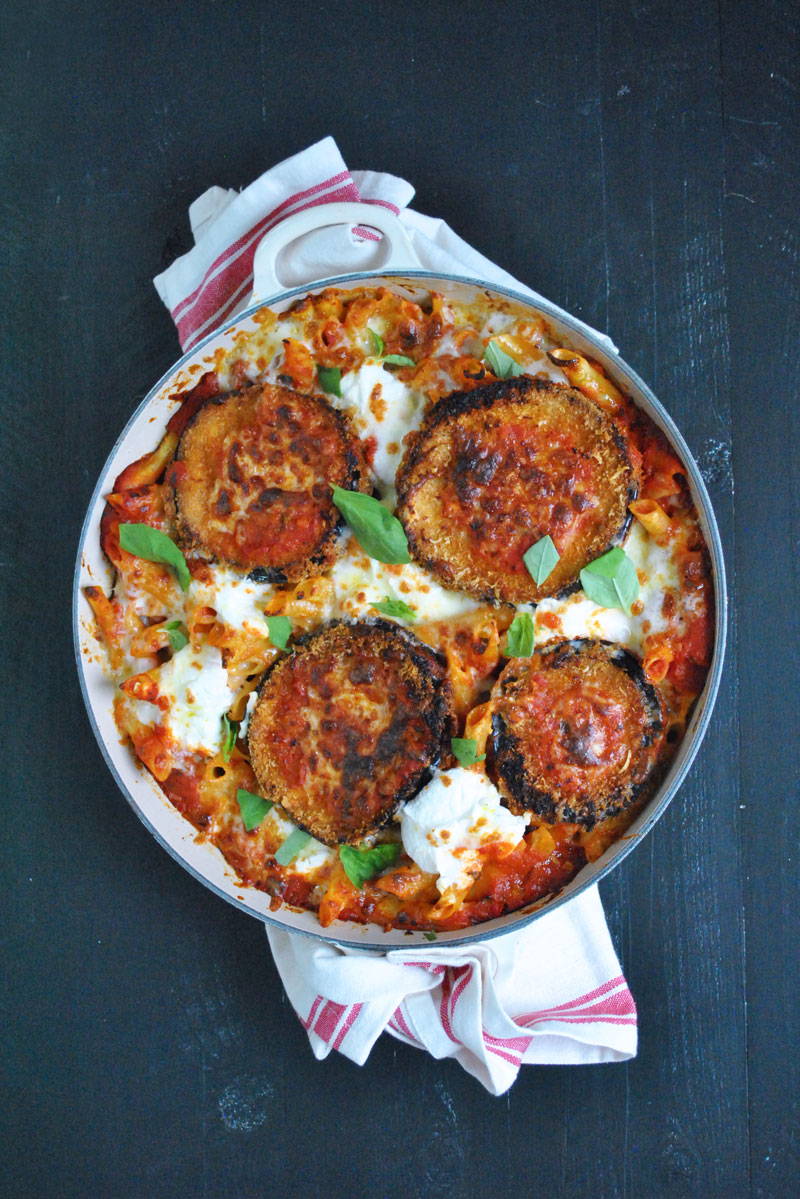 Recipe: Eggplant Parmesan Baked Ziti