We're sure you've heard of a frittata: the Italian cousin of the French omelet. These egg dishes vary in their presentation and can be loaded with sautéed veggies, melty cheeses, cured meats… just about any combination you can dream up.
Then, there's Pasta Frittata.
This egg-based pasta recipe takes what you love about the frittata and turns it into a pasta dish that everyone will be begging you to make. If it's hard to imagine an eggy spaghetti pie, think about the appeal of your favorite baked pasta dish—like Baked Ziti, for instance. The crisp edges of buttery noodles, the bubbly melted cheese on top baked until just golden brown… you get the idea.
For the Love of Leftovers
Ready for a recipe that will give you a new appreciation for those pasta leftovers? Sure, we prefer to make a pasta frittata with just-cooked pasta (because it helps to maintain the pasta noodles' al dente texture), but we never miss an opportunity to use our spaghetti leftovers for an egg-tastic pasta pie. Bonus: you can use just about any leftover pasta you have. Simply butter up an oven-safe skillet or add a little olive oil. Add your pasta. Pour in your egg and cheese mixture. Bake for about 20 minutes. That's it!
Here are some of our favorite Pasta Frittata recipes: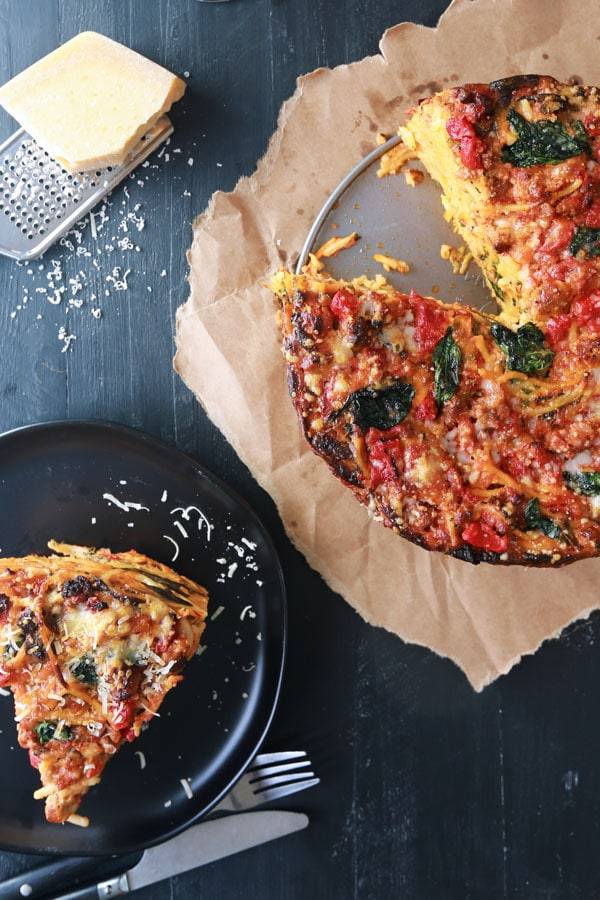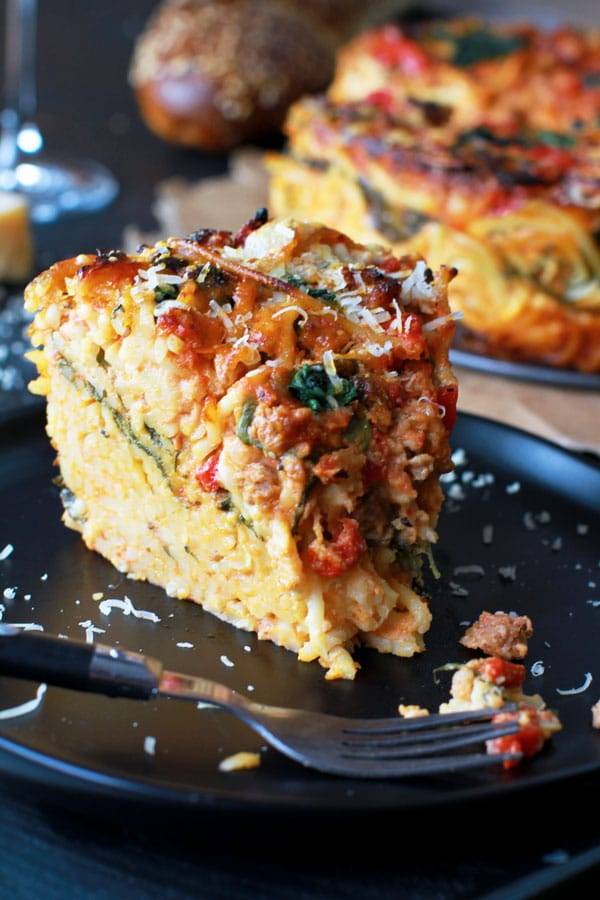 This best-loved Italian pasta classic goes frittata. Take everything you love about cacio e pepe, then bake it up with melty Cheddar and fontina cheeses. It's a pasta pie you need in your life. Promise!