Campania, Italy
Located in the southern part of Italy, Campania sits at the front of the "boot" and boasts an excellent stretch of coastline along the Tyrrhenian Sea. It governs the isle of Capri, as well as five provinces – Avellino, Benevento, Caserta, Naples and Salerno. The skyline of the capital city of Naples is filled with the sight of the infamous Mount Vesuvius, still very much an active volcano. Our founder, Madeline DeLallo and her family are from the region of Campania.
Products We Source From This Region
Shop: Imported San Marzano Tomatoes
Shop: San Marzano-Style Crushed Tomatoes
Shop: San Marzano Whole Peeled Tomatoes
Shop: San Marzano Petite Diced Tomatoes
Shop: Passata Purée 14 oz.
Shop: Passata Purée 24 oz.
In the rich volcanic soil and warm sea breezes of Campania grow some of Italy's most gorgeous and healthy fruits and vegetables. The incomparable San Marzano tomato thrives there, along with basil, garlic, peppers, broccoli rabe, olive and citrus trees, forming the simple but delicious basis for many of the dishes for which the region is famous. Campania is the proud mother of three of Italy's best-recognized contributions to the food scene: macaroni, pizza and tomato sauce. Since the region is also acclaimed for its fabulous water buffalo mozzarella cheese, it's no wonder some remarkable combinations have resulted.

Pasta is without a doubt central to the Campanian diet, and being made with Durum wheat, they are both hearty and healthy. The favored shapes are largely tubular (great for holding all those luscious sauces!). Calamaretti, made in and around Naples, is a ringed pasta that looks like calamari slices and is traditionally dyed with squid ink for color and flavor. Ditalini are small short pasta tubes. Macaroni or elbows, the curved tubes so familiar to Americans, got their start in Campania. Mostaccioli, or "little mustaches", is a common cut similar to penne ziti, which also hails from the region. Spaghetti and ziti are perfect pairings for many of Campania's simple tomato sauces.

In a region so in love with pasta, it is little surprise that the art of the tomato has been developed there to a fine point as well. The famed San Marzano heirloom tomato thrives in the rich volcanic soil of Campania, and is considered by many chefs to be the ultimate tomato for sauces. It is fleshier than most tomatoes, has less seeds, is less acidic than most tomatoes, and has a full-bodied flavor. San Marzano tomatoes are exported all over the world, and are recognizable as authentic from the "DOP" labeling on the package. Locally, the San Marzano has been named the only tomato that can be used in "True Neapolitan Pizza" recipe. Whether the tomato sauce is a basic marinara or a more complex creation, San Marzano tomatoes offer the foundation base on which to build.

Almost everyone loves pizza, and while it is unsure the exact origins of the dish, we do know that cooks in the Campanian capital of Naples have carved out their culinary niche in perfecting it. Naples takes its pizza-making heritage very seriously. The precise methods of making "True Neapolitan Pizzas" are closely governed by the Associazione Vera Pizza Napoletana (an association that strictly certifies chefs in the making of true Naples-style pizza). Per the Associazione, there are only three variations on the Neapolitan pizza, all with hand-formed dough (no rolling pins allowed) and all baked in a wood-fired oven for 60-90 seconds. Pizza Marinara is made with San Marzano tomatoes, extra virgin olive oil, garlic and oregano. Pizza Margherita is made with San Marzano tomatoes, extra virgin olive oil, basil and sliced mozzarella. Pizza Margherita Extra is made with San Marzano tomatoes, extra virgin olive oil, basil and water buffalo mozzarella made in Campania.

Campania loves its sweet treats, and no menu would be complete without a fruity and refreshing gelato or some of the region's great pastries. Sfogliatelle, a light and airy many-leafed pastry filled with flavored ricotta cheese or almond paste, is both lovely and delicious. Equally delightful are struffoli, small balls of fried dough dipped in honey and served warm with citrus zest and almonds. The perfect finish to a meal in Campania is a glass of limoncello, a sweet lemon liqueur made from lemon peel, alcohol, water and sugar. From end to end, the Campania table is full of simple, hearty and familiar flavors. Why not bring them into your kitchen?
Featured recipes inspired by Campania, Italy: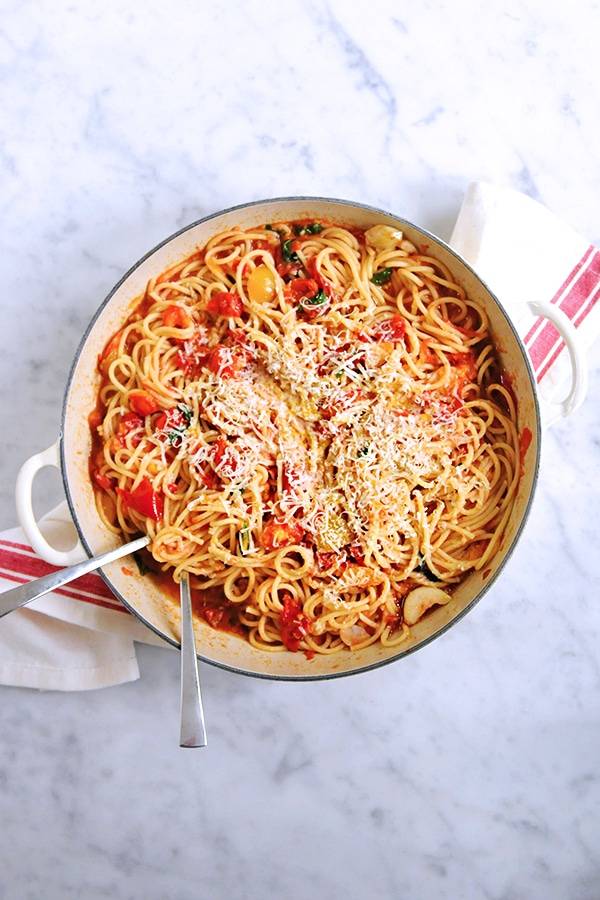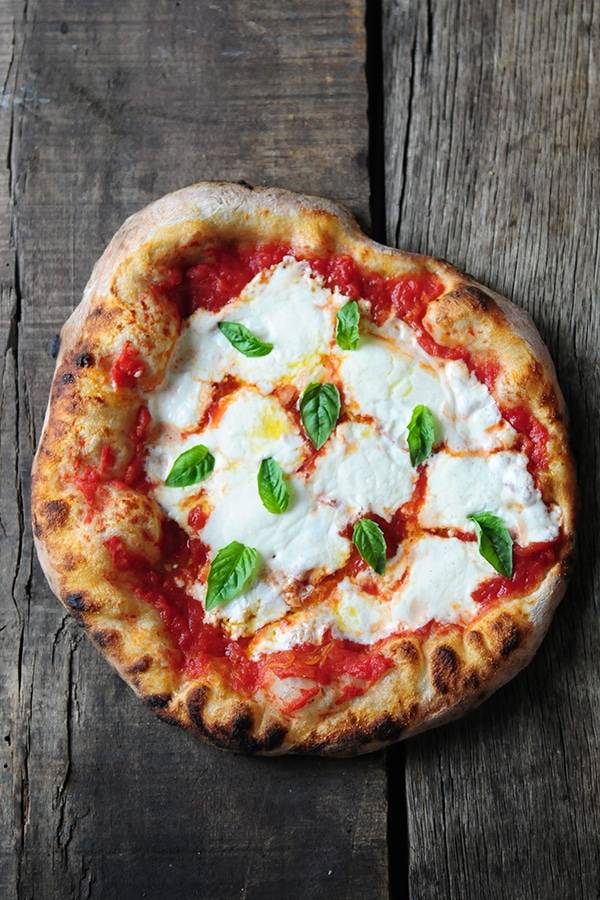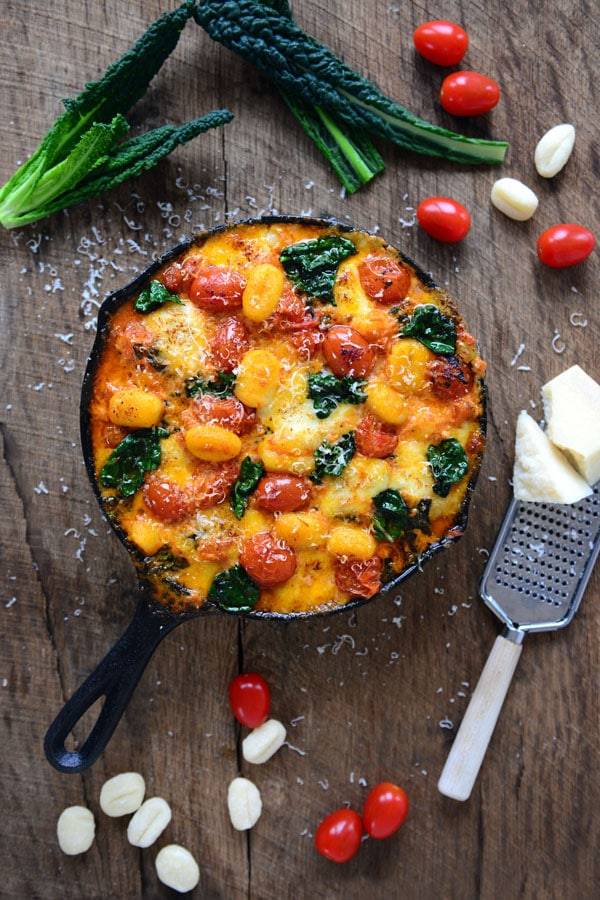 Recipe: No-Cook Fresh Tomato Pasta Sauce
Recipe: Gnocchi with Kale in a Creamy Cheesy Tomato Sauce