Create a Memorable Memorial Day Menu
Memorial Day weekend is the perfect time to host a gathering. The weather's changing, summer is just around the corner and everybody's ready to party. We want your Memorial Day bash to be one for the books, so we've put together an ideal menu of delicious and easy picnic recipes. Mix and match your favorites or cook 'em all—either way, we guarantee your guests will leave satisfied.
---
Finger Foods & Dips
Upgrade your Memorial Day menu with yummy apps that are fun to eat. Picnics and outdoor get-togethers are the perfect excuse to forgo the utensils and enjoy your favorite finger foods and dip recipes. We've included some of your favorite antipasti and Mediterranean ingredients—tangy tomato bruschetta, briny olives, sweet-and-smoky sun-dried tomatoes, herby basil pesto and more.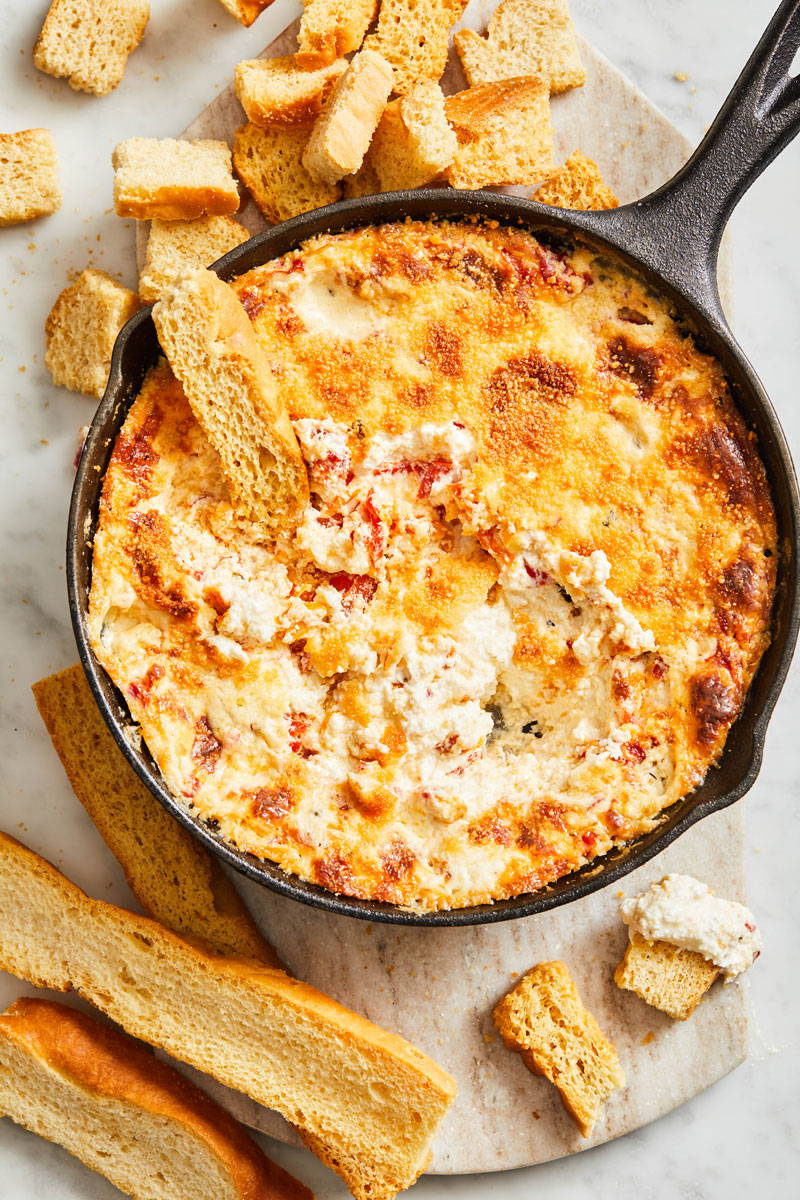 Recipe: Cheesy Roasted Pepper Bruschetta Dip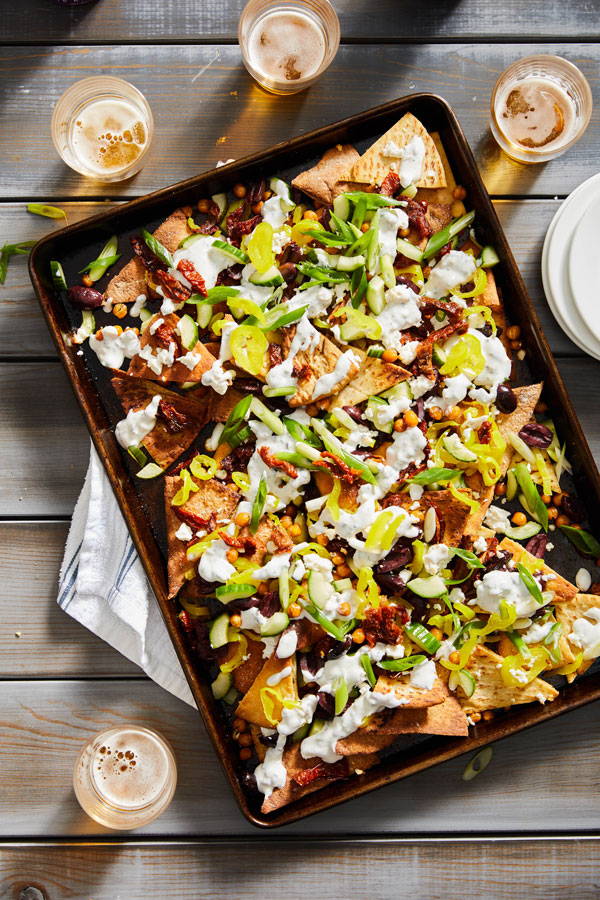 Recipe: Mediterranean Nachos with Olives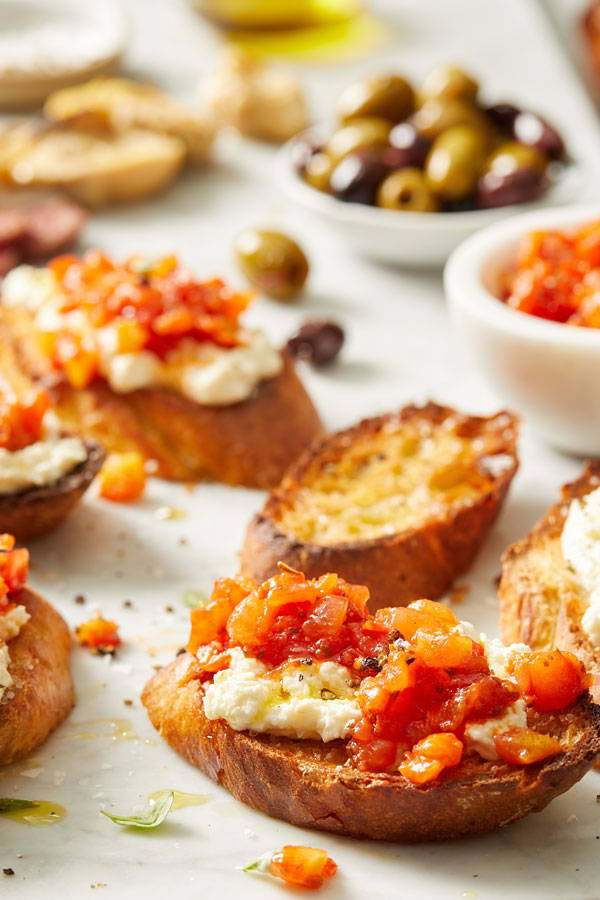 Recipe: Italian Tomato Bruschetta Toasts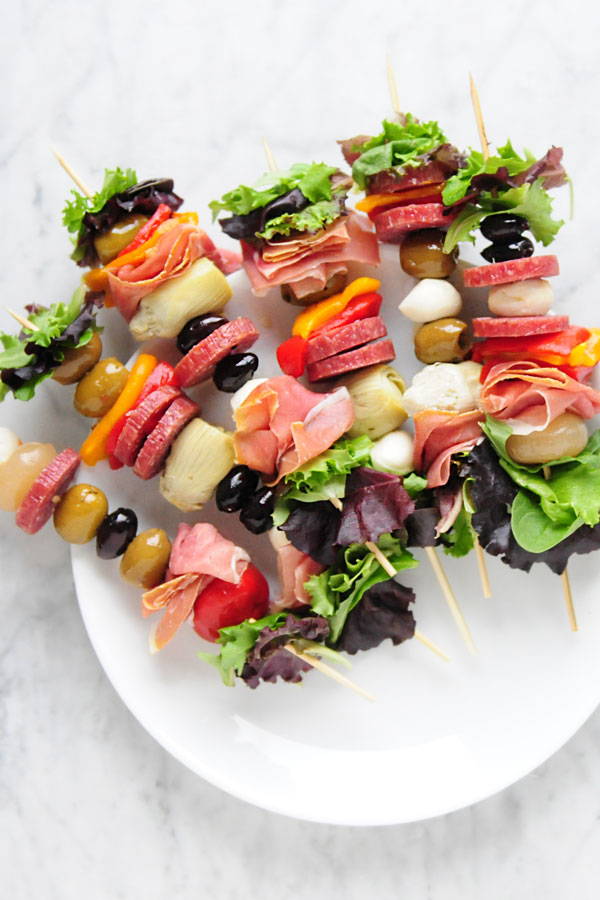 Recipe: Antipasto Skewers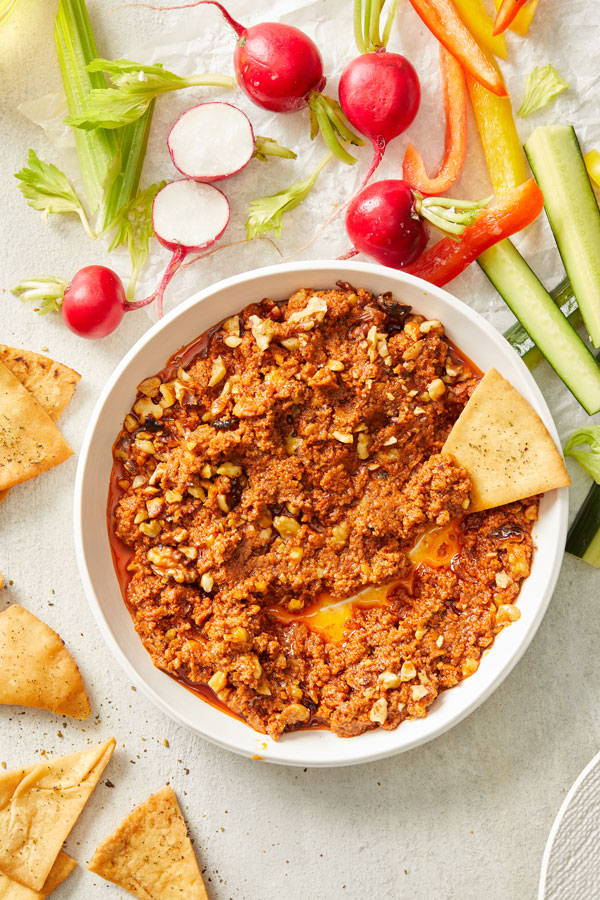 Recipe: Muhammara Roasted Red Pepper Dip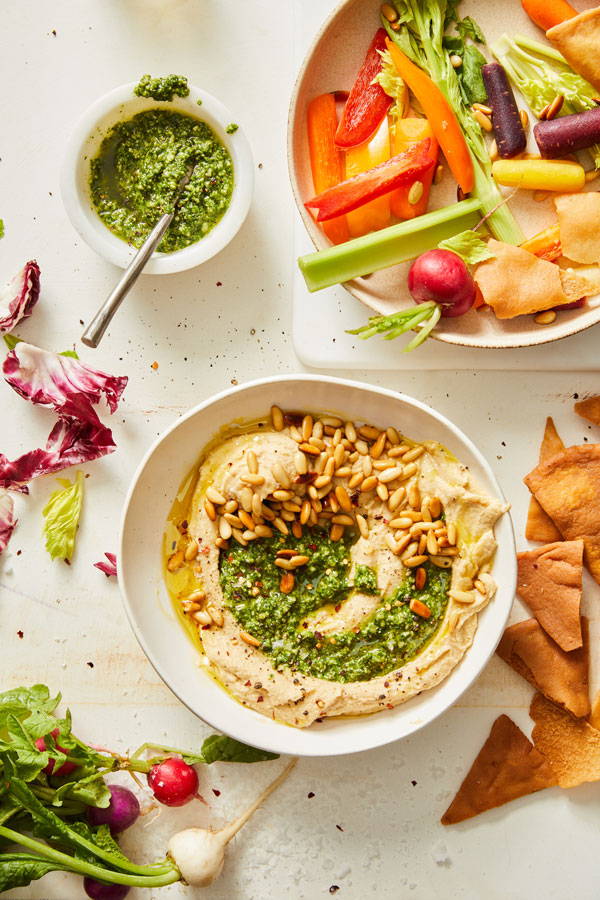 Recipe: Pesto Pine Nut Hummus
---
On the Grill
What's a Memorial Day celebration without firing up the grill? This year, keep the burgers and dogs on standby and try something new. From pesto-marinated shrimp skewers to sweet bourbon-glazed ribs, these picnic-perfect grilling recipes are sure to be a hit.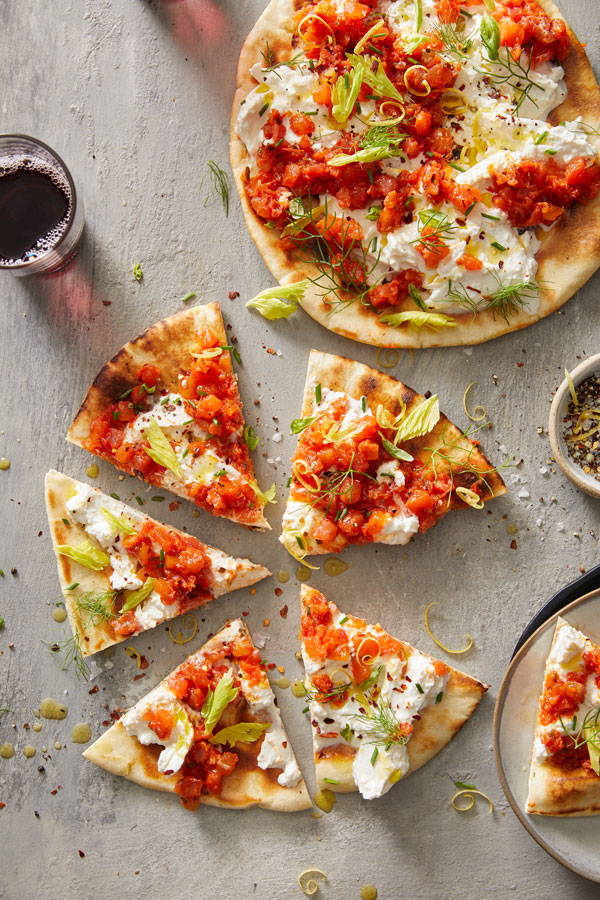 Recipe: Grilled Flatbread with Tomato Bruschetta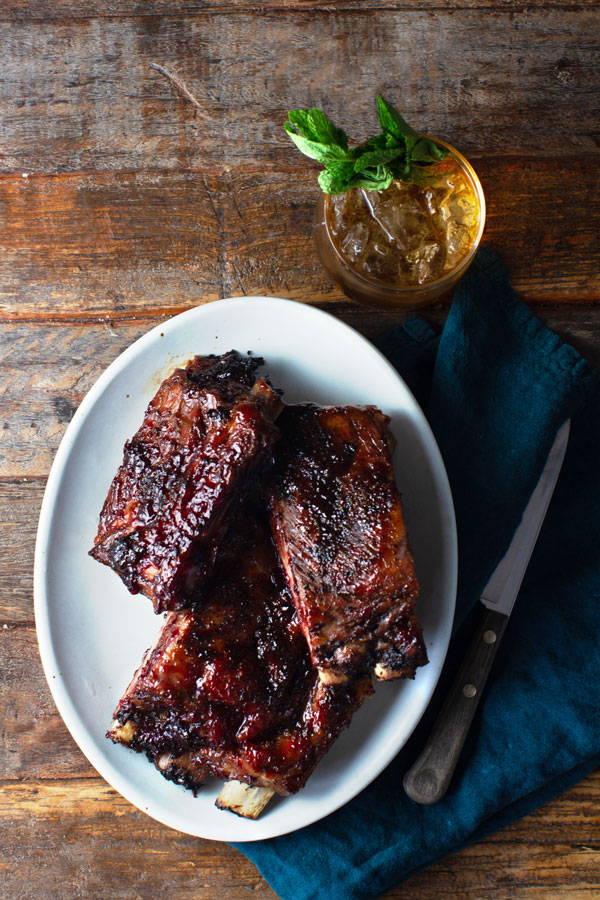 Recipe: Sour Cherry and Bourbon Glazed Ribs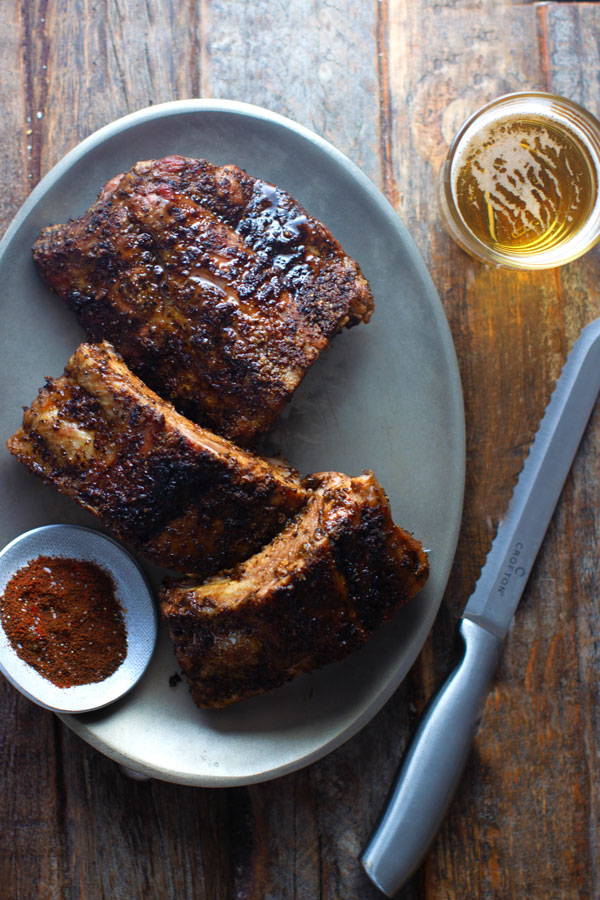 Recipe: Espresso-Crusted Baby Back Ribs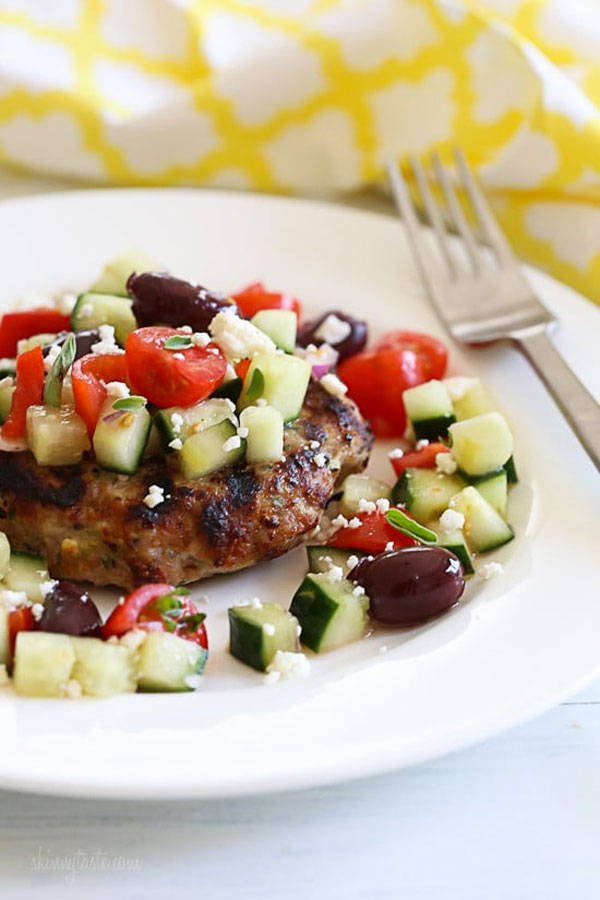 Recipe: Naked Greek Feta Zucchini Turkey Burgers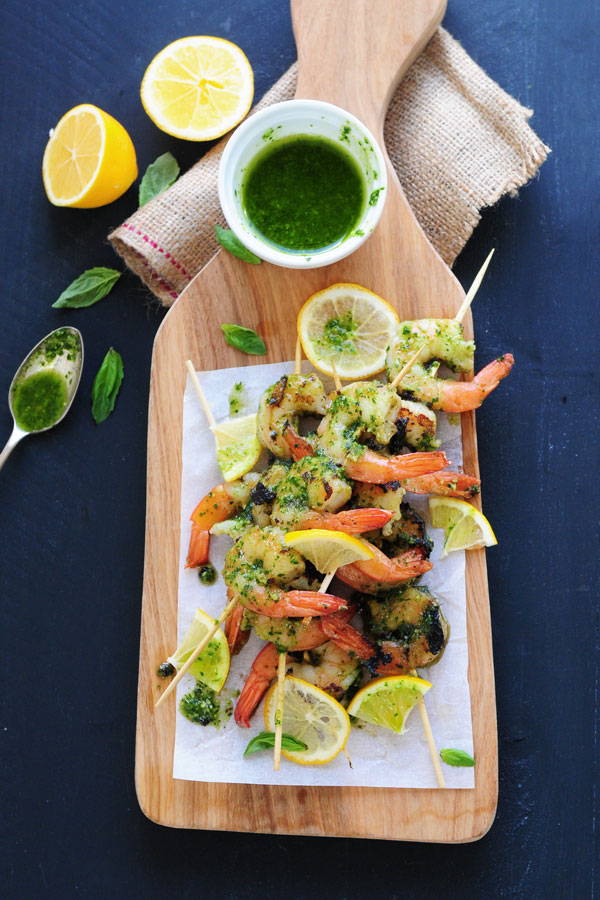 Recipe: Grilled Pesto Shrimp Skewers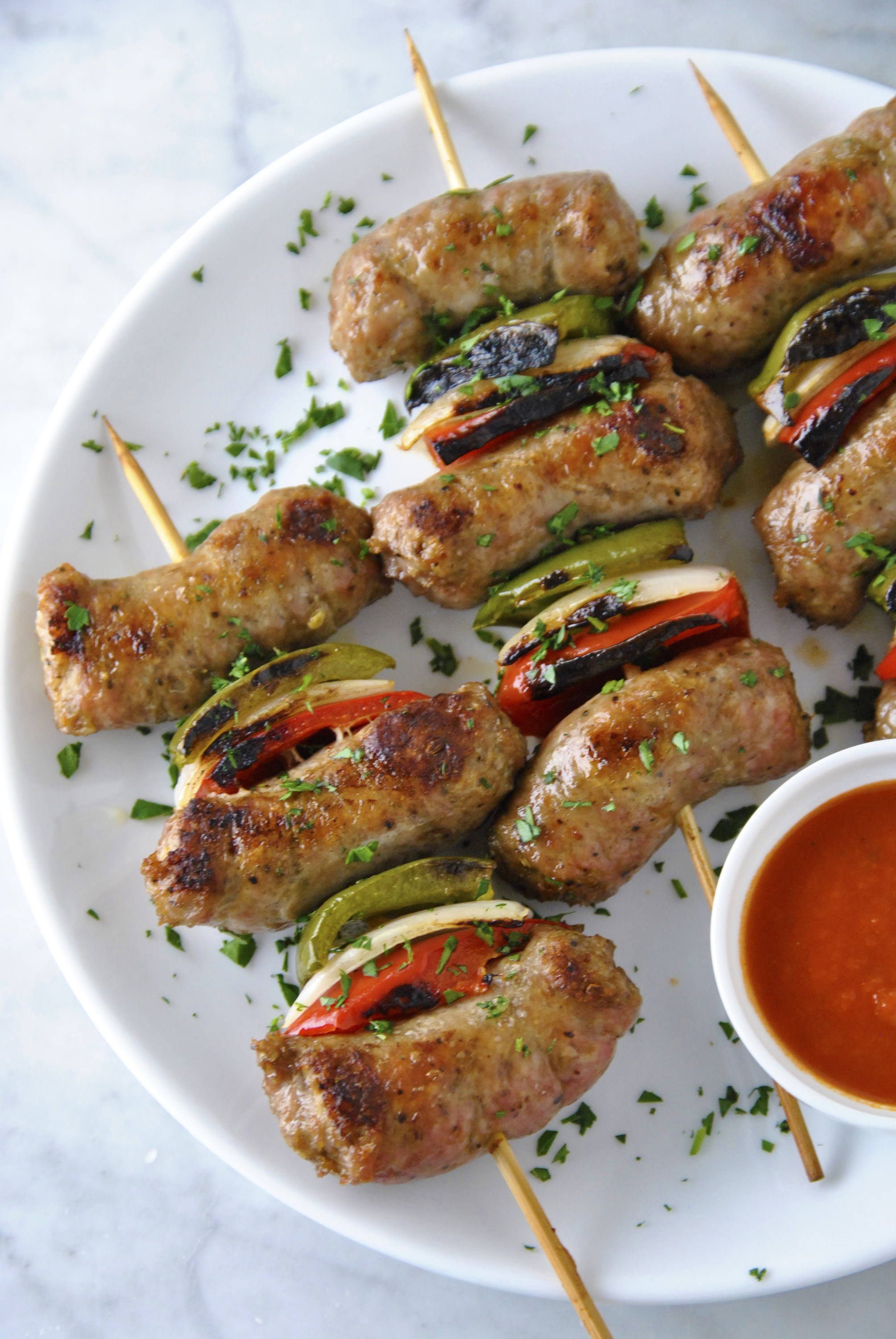 Recipe: Italian Sausage & Pepper Spiedini
---
Salads on the Side
Invite fresh and colorful flavors to your Memorial Day menu with salads. We're not just talking about leafy greens, but loaded pasta salads, bean salads, potato salads and antipasti salads. We show you how easy it is to add a new dimension to those classic picnic salad recipes with a little inspiration from your favorite Mediterranean cuisine.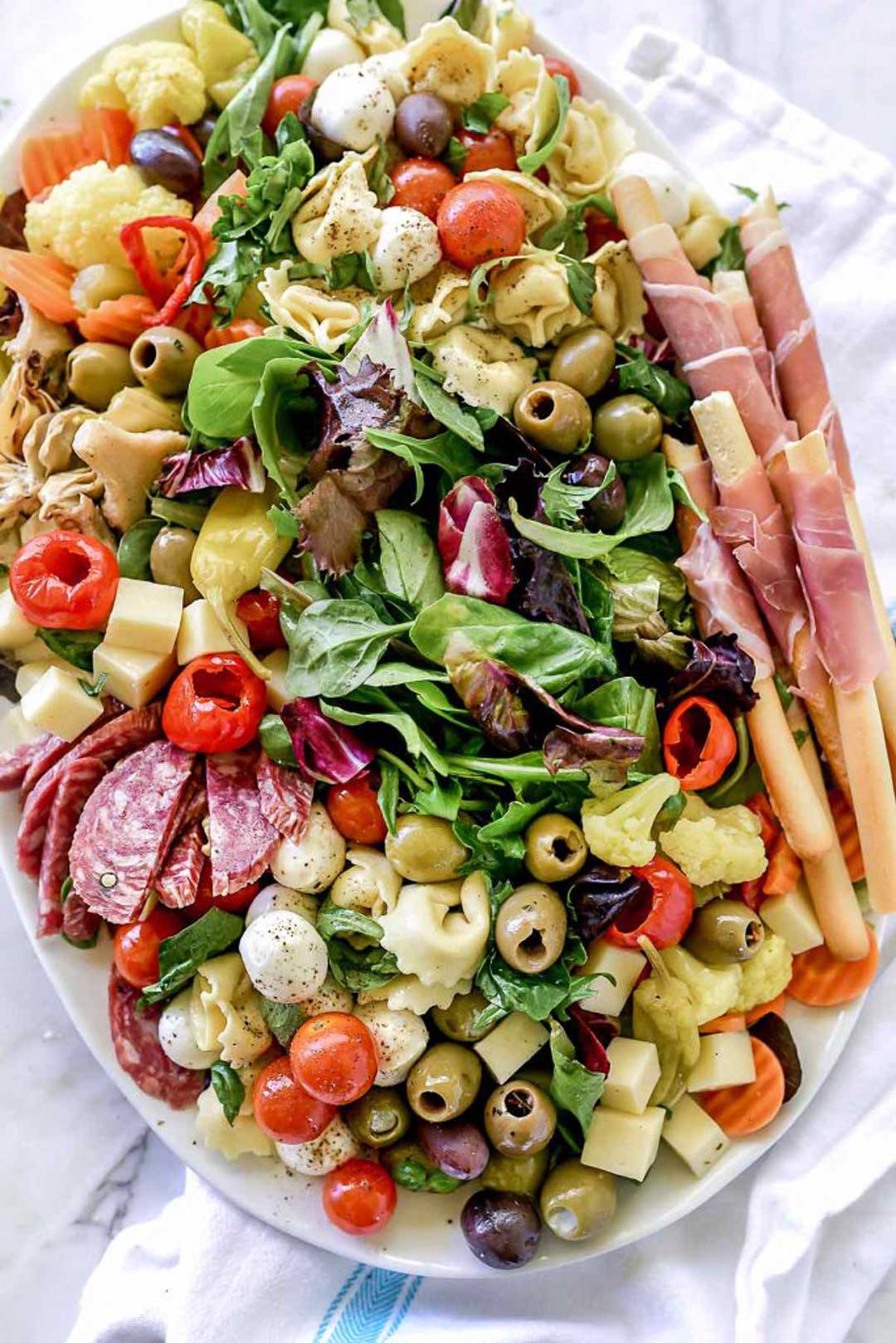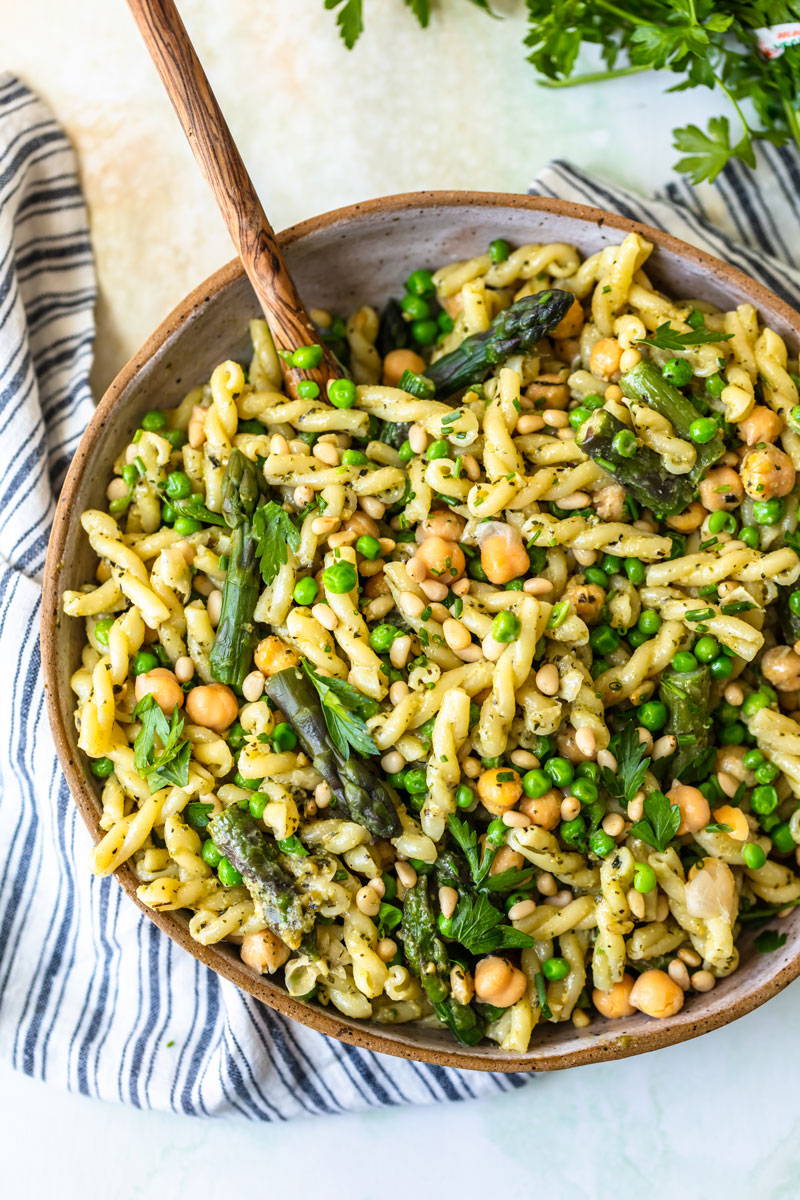 Recipe: Green Goddess Pasta Salad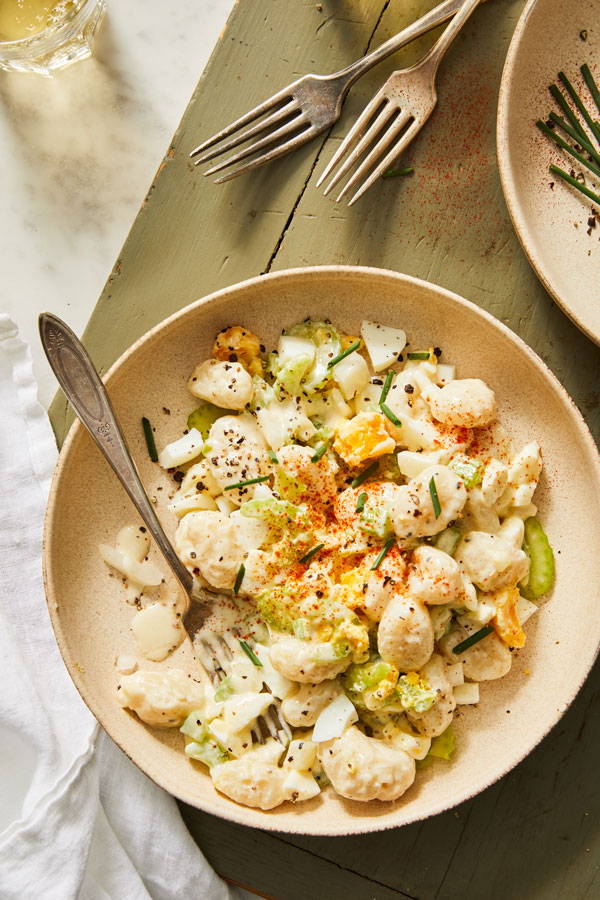 Recipe: Gnocchi Potato Salad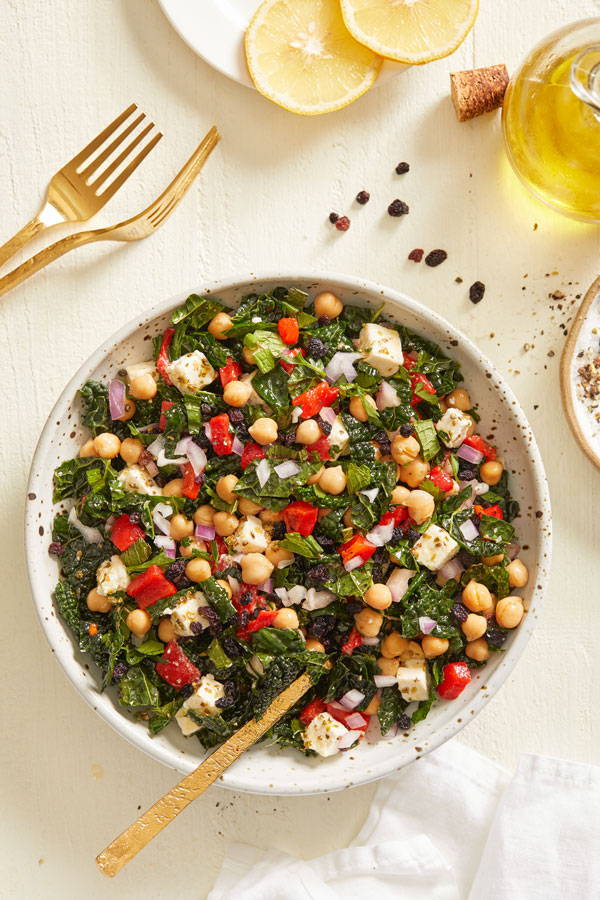 Recipe: Kale & Chickpea Salad with Feta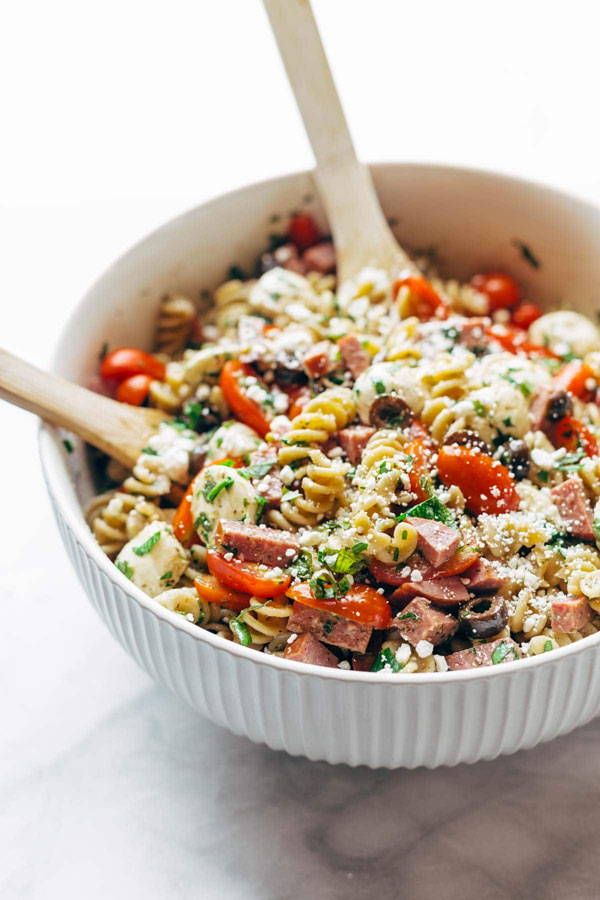 Recipe: Best Easy Italian Pasta Salad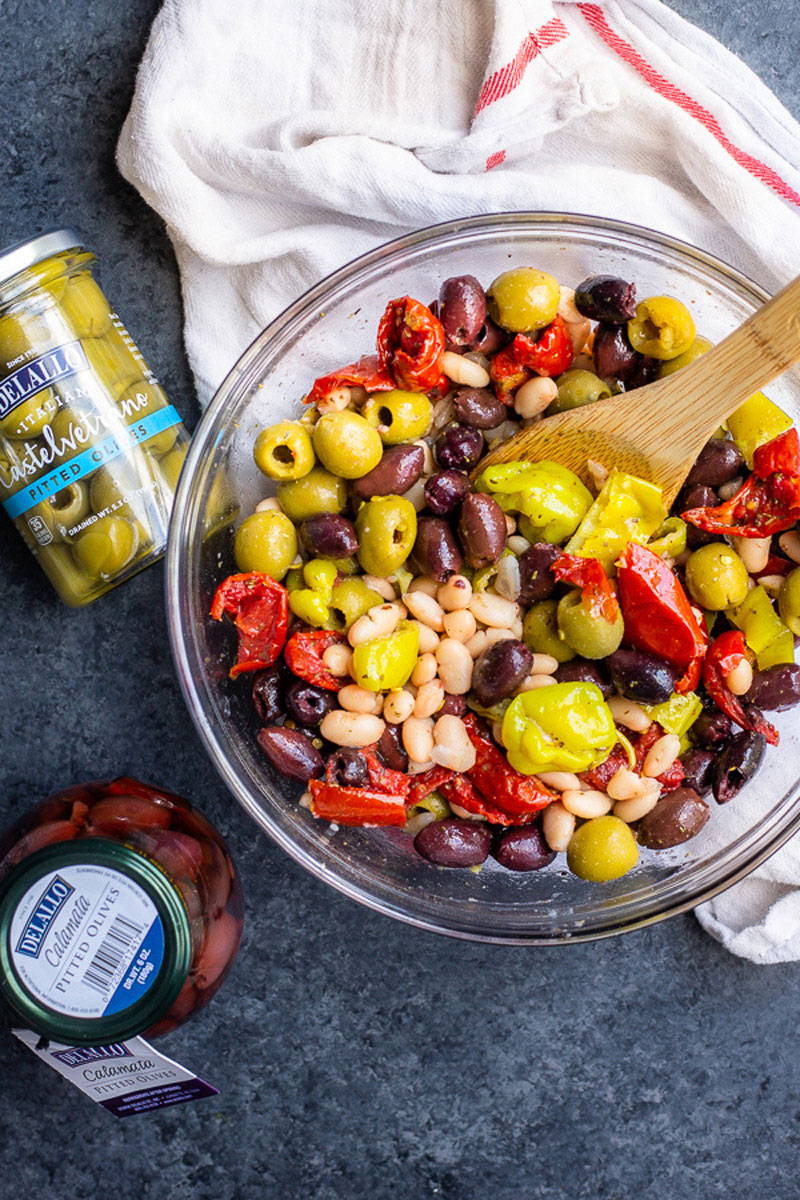 Recipe: Vegan Antipasto Salad
---
Desserts
Don't forget the sweets! You can't have a proper Memorial Day celebration without some sweet summer treats. We've got you covered with these Memorial-Day-inspired dessert recipes.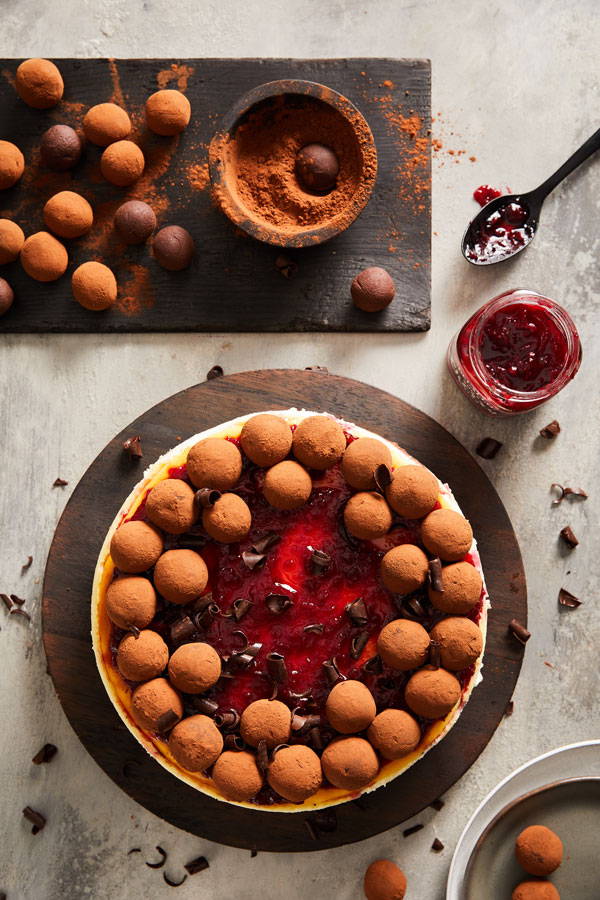 Recipe: Italian Cheesecake with Espresso Truffles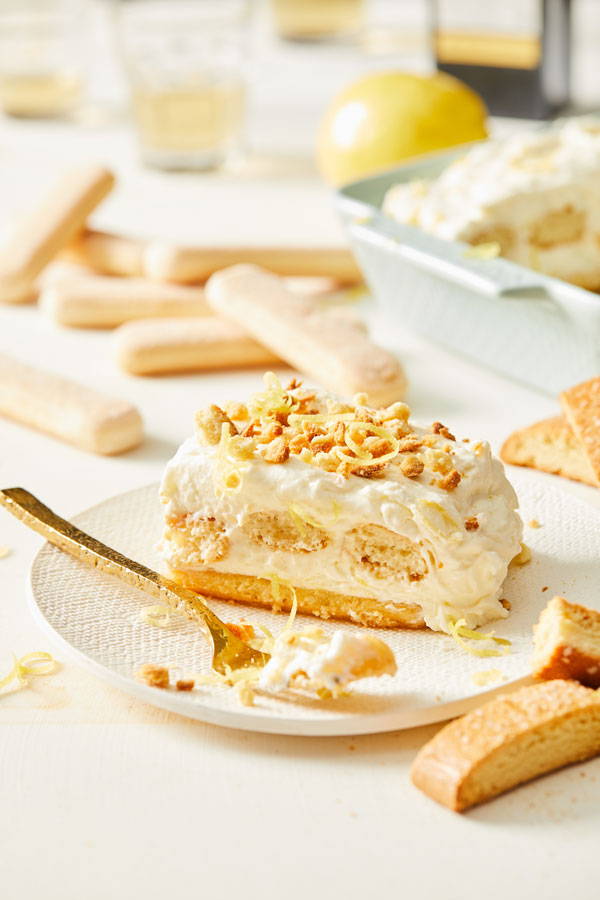 Recipe: Triple Chocolate Espresso Brownies