Date Night Recipes
Valentine's Day always seems to sneak up on us, doesn't it? November and December are spent thinking about the holidays. January is dedicated to resolutions. By the time February rolls around, Valentine's seems like an afterthought.
While treating your love to a delicious dinner at a restaurant is totally respectable, creating a delicious spread to be enjoyed in comfy sweats with a big bottle of your favorite wine is an equally lovely way to tell your partner how much you care (and might even win you some bonus points)!
To help inspire your date night in, we put together some of our most swoon-worthy recipes—from easy appetizers to impressive entrées.
---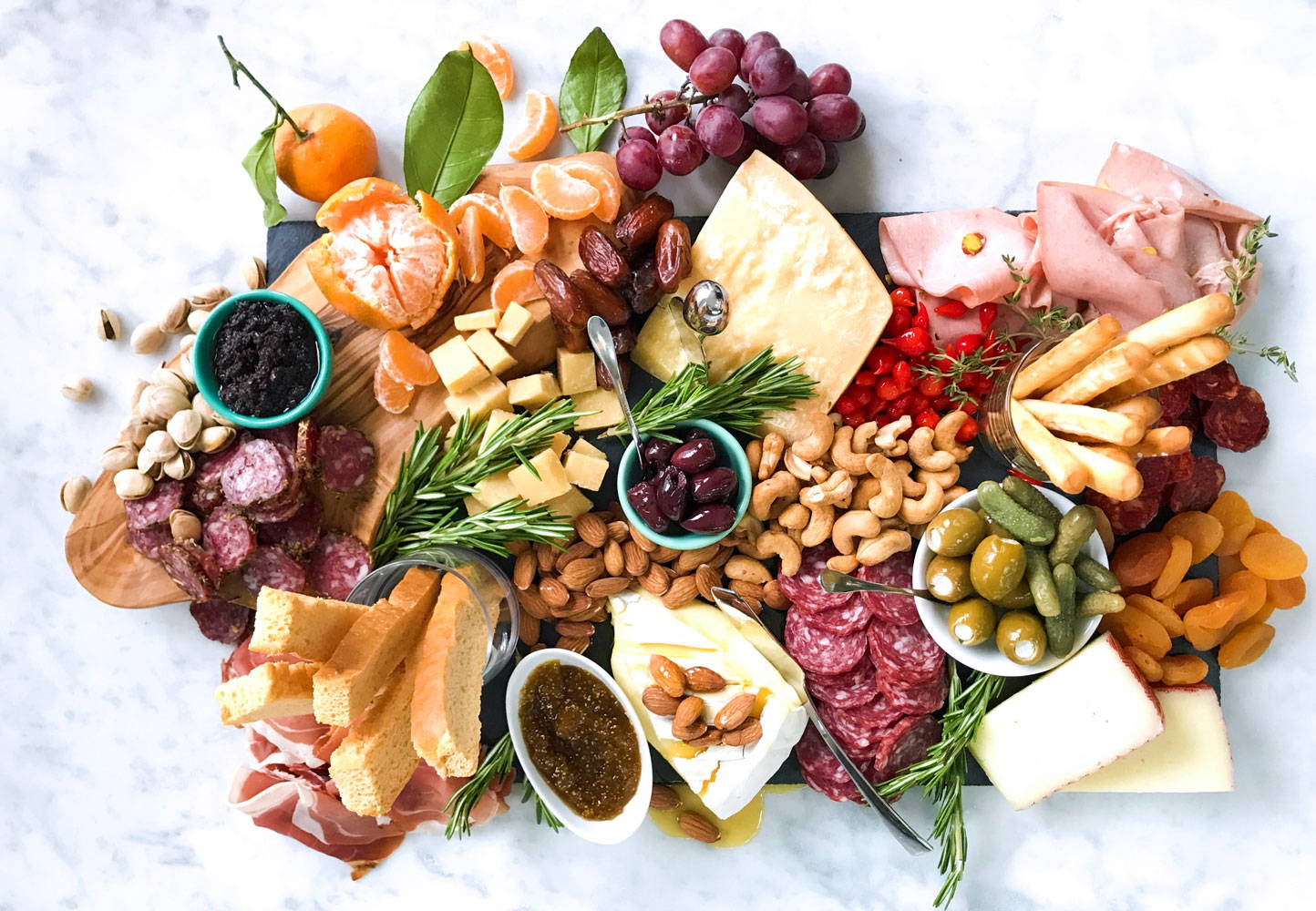 ---
2. Stuff some peppers with goat cheese, top with Marcona almonds & look like a culinary genius.
This recipe is delicious as it looks. Trust us. Make this for your date.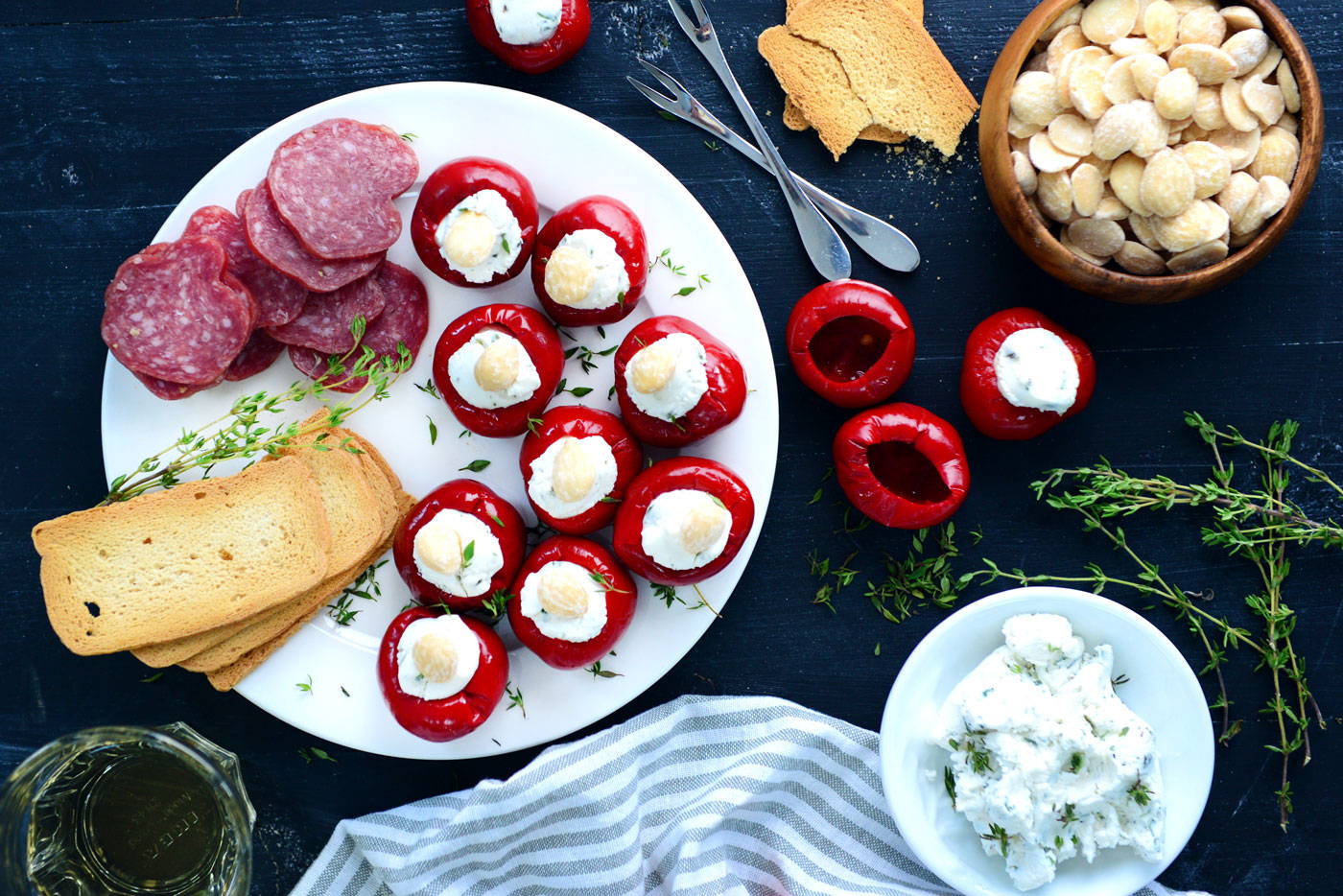 ---
3. Make a cheese plate that has some festive flair.
Yeah, it's a little #basic to have a plate of red and white on Valentine's Day, but do you really care? The answer: no, you definitely want this. Serve with crusty bread & red wine.
---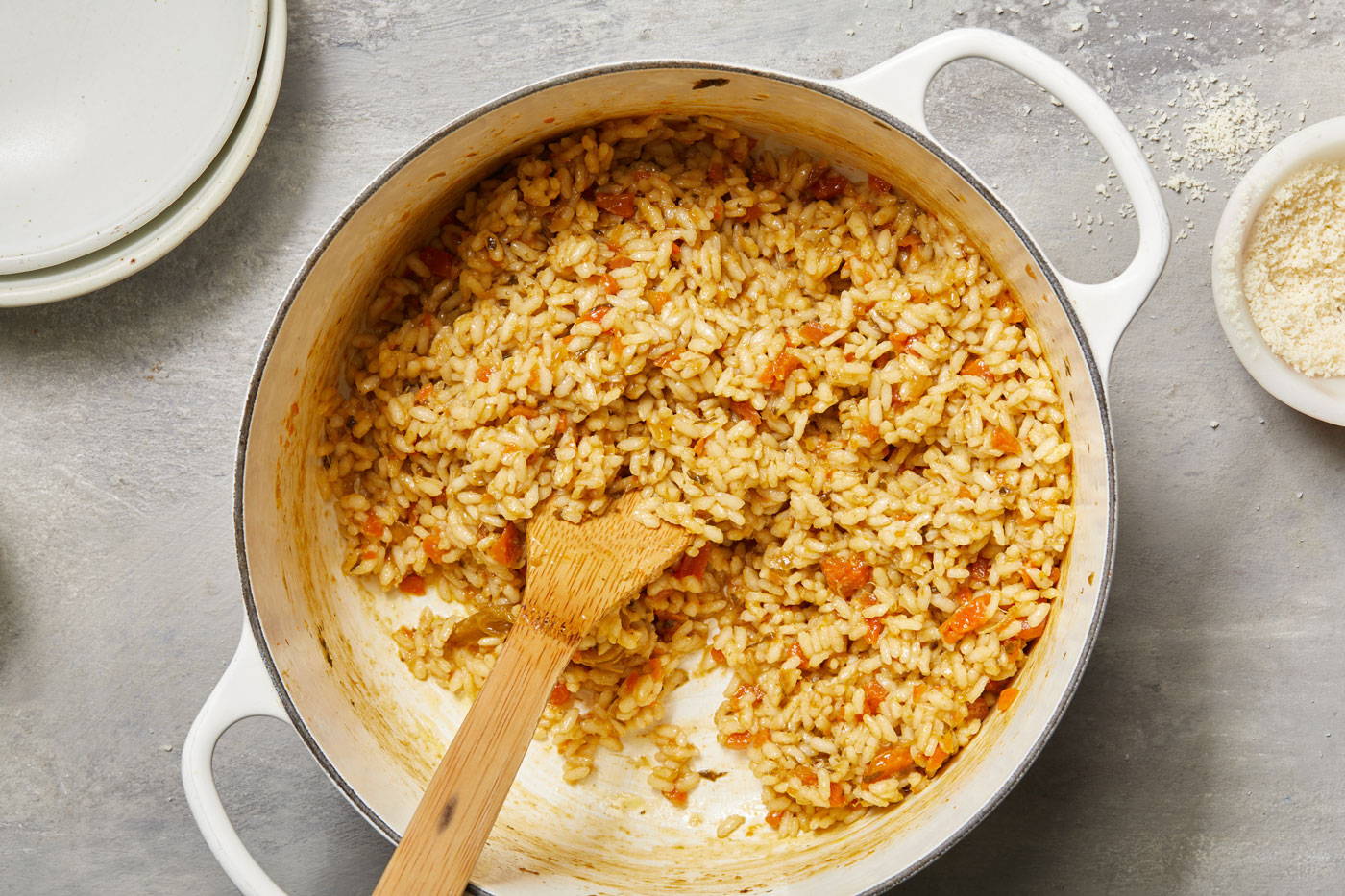 Recipe: Super Simple Weeknight Risotto
---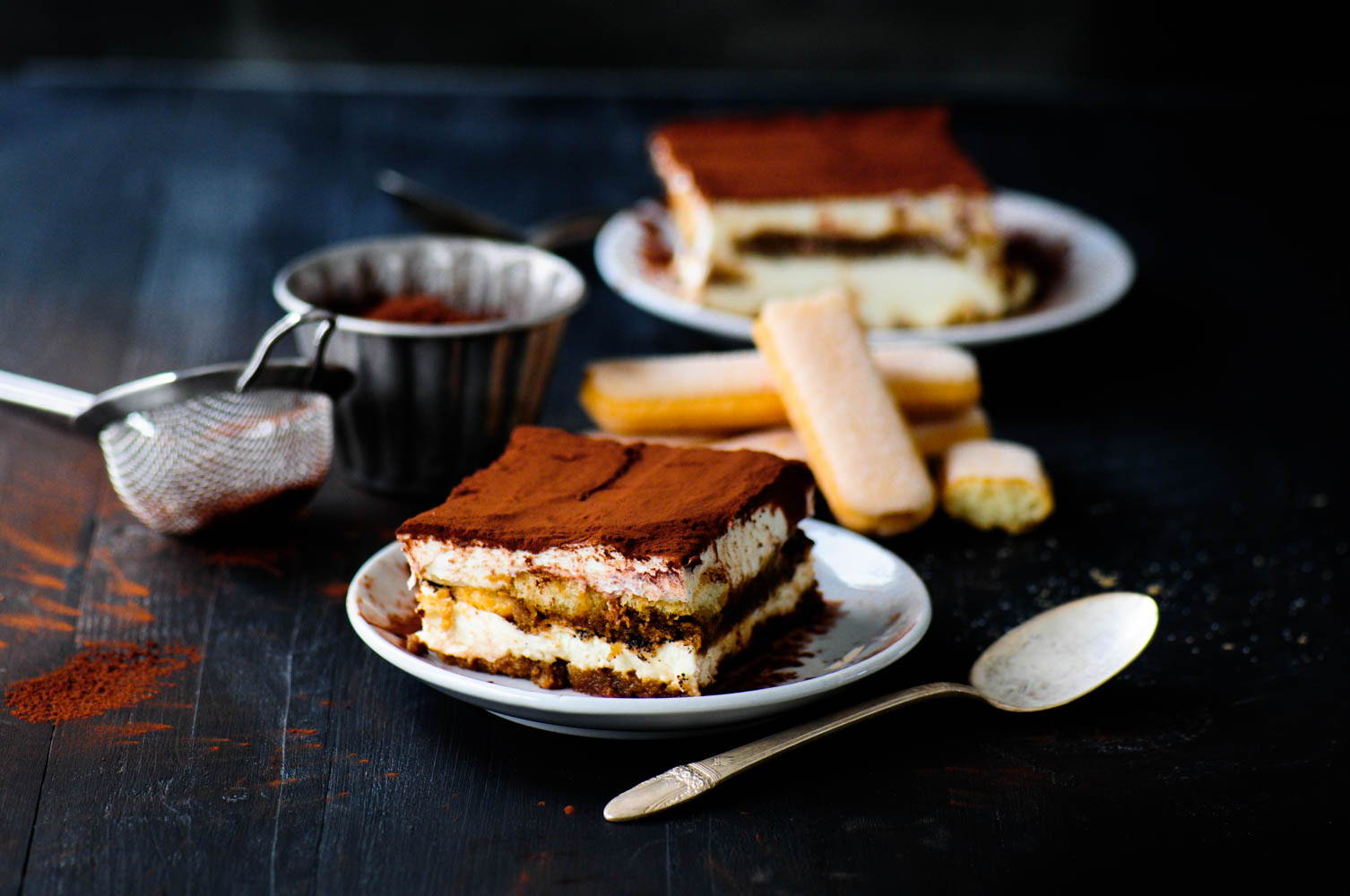 ---
6. Keep it simple with Pasta alla Gricia, literally pasta with pancetta (or bacon) & cheese.
Like, come on. You boil water. Add cooked bacon. And add cheese. You can totally do this.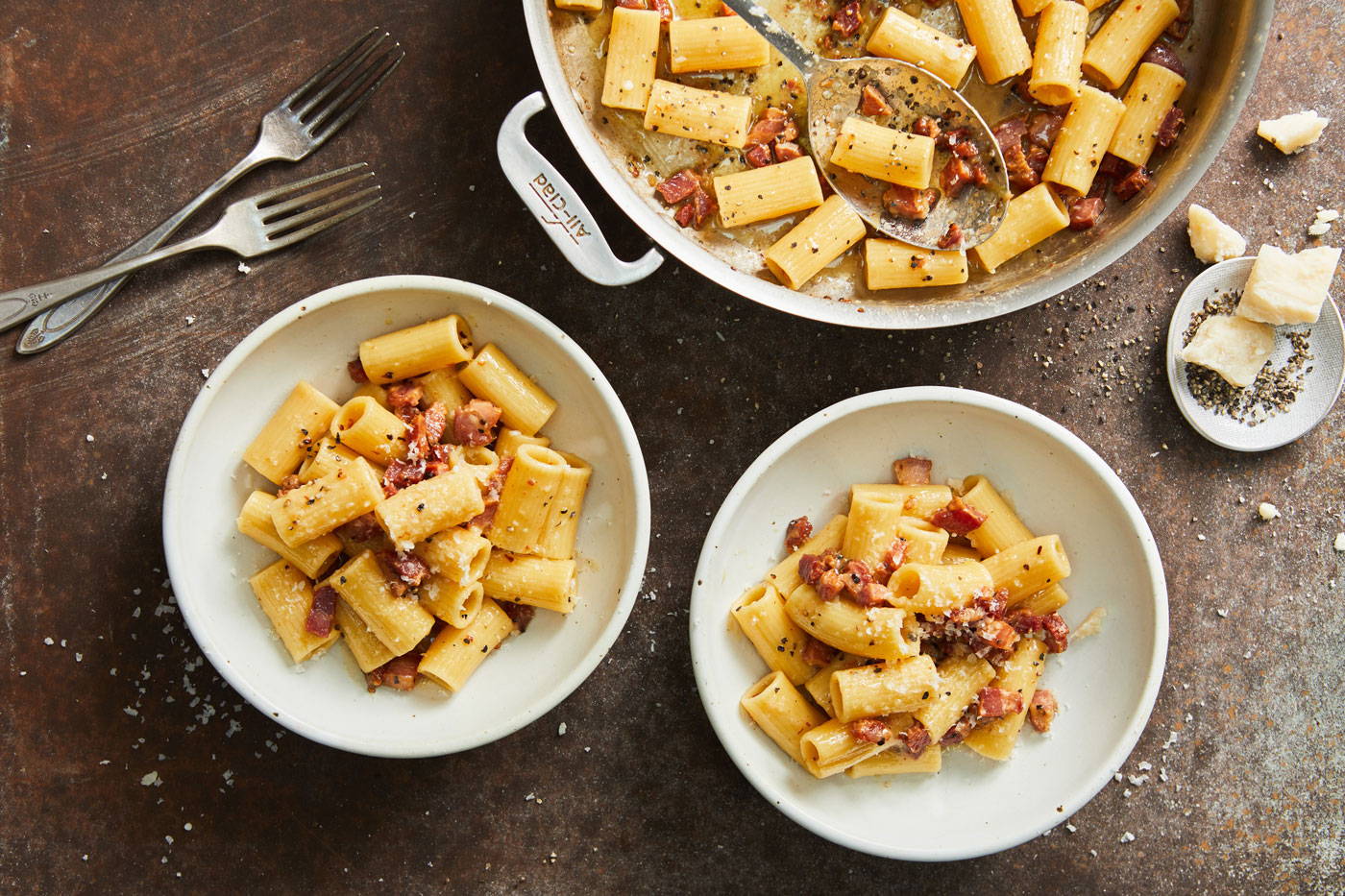 ---
7. Everyone loves chocolate. This is a fact.
These dark, chocolatey, silky smooth truffles silky smooth, ultra-rich dessert are perfect for wooing your sweetheart.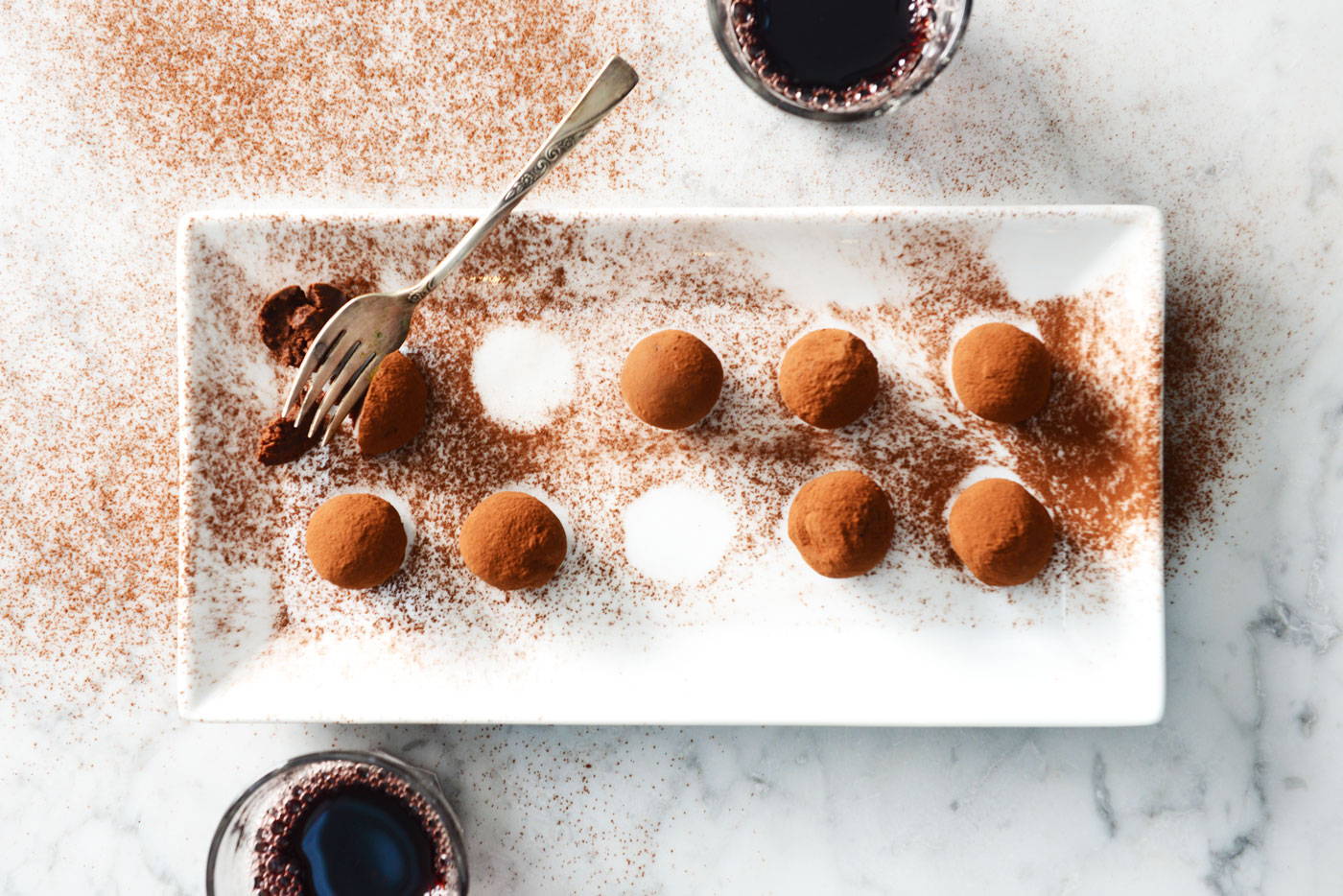 ---
8. Everyone also loves pizza.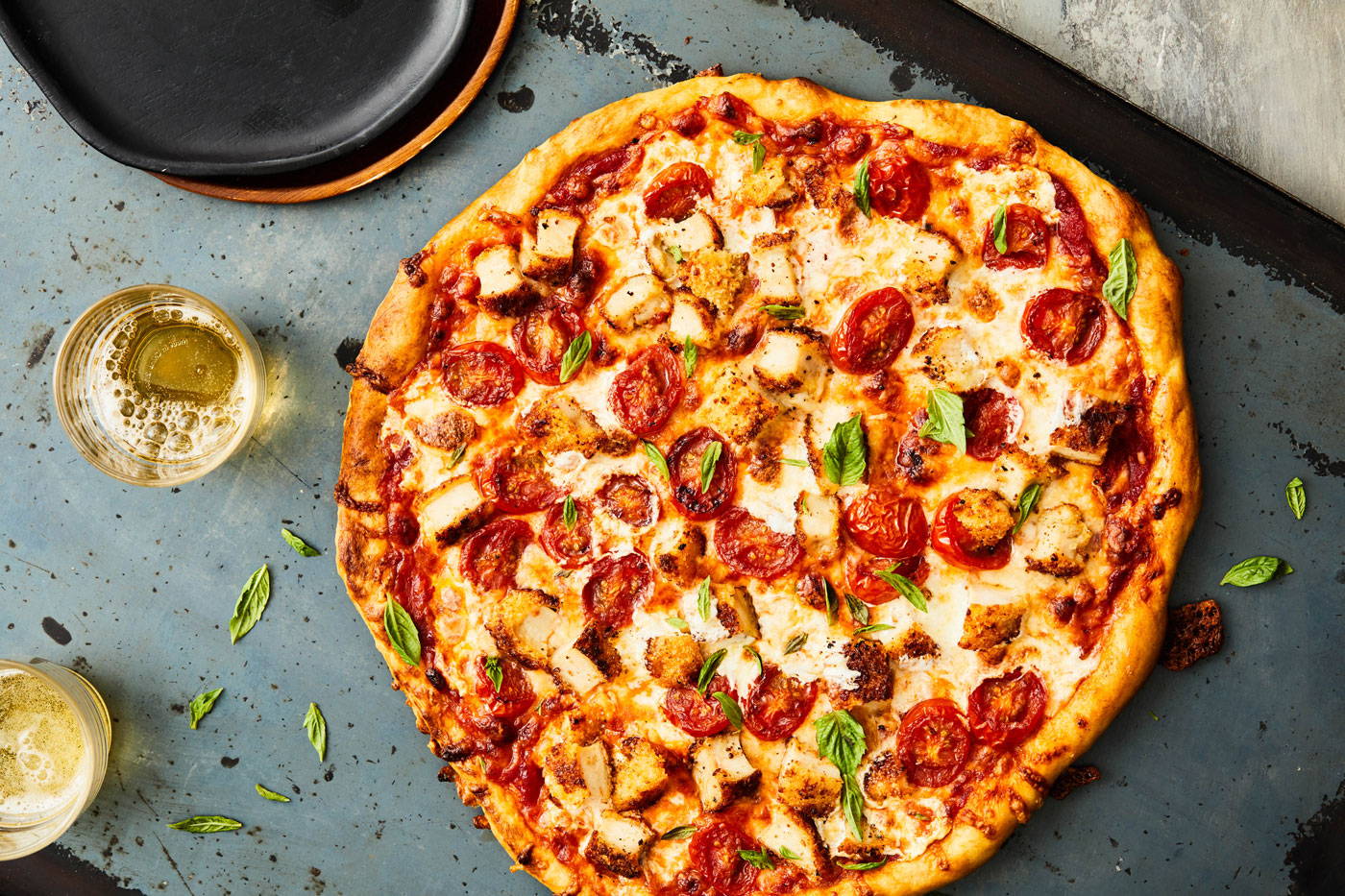 ---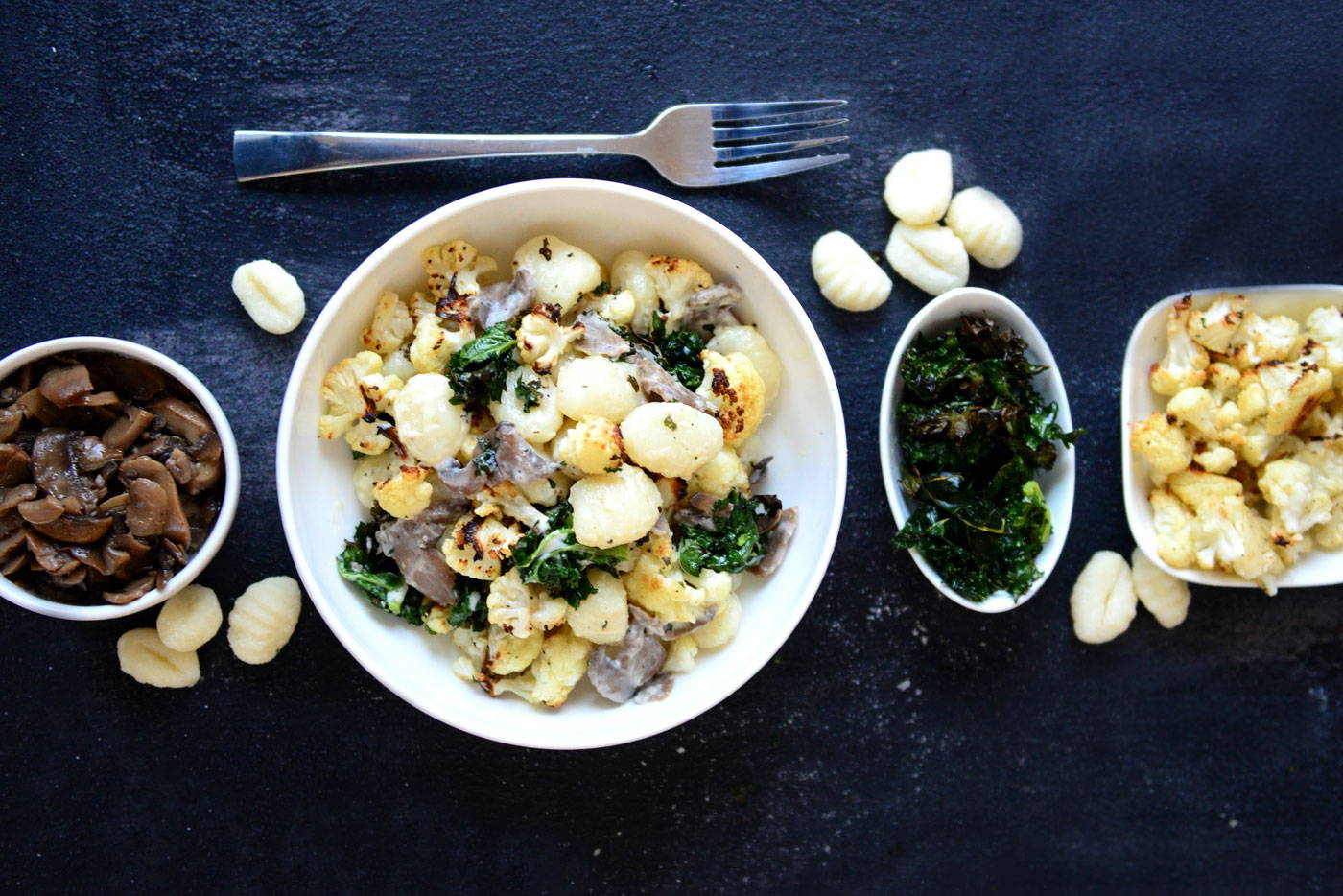 ---
10. Or try pepperoni rolls & Netflix. (Perfect for all you single folks!)
Foodiecrush totally know's what's up. This holiday doesn't have to be a drag. Treat yourself to something delicious like these pizza rolls and celebrate the "I do what I want, when I want" lifestyle. Make everyone jealous. You do you.