Italian Mother's Day! | 4 Facts About Festa Della Mamma
Hello, everyone! We hope your April showers have given way to May flowers and lots and lots of fantastic food. Summer's right around the corner so we have some great recipes planned to get you ready for Memorial Day weekend and beyond.
But first, there's are some lovely ladies that we need to talk about. That's right, mothers! Mother's Day is May 9th here in the U.S. and next week we'll have some spectacular brunch menus to help you plan her big day.
But right now, let's take a look at how our friends in Italy celebrate Mother's Day. It's called Festa della Mamma and it sounds like quite an occasion! Here are 4 facts you should know about this very special holiday.
---
1. Many say that Italian Mother's Day originated with the ancient Greeks and Romans.
According to Ciao Italia, this tradition was originally a spring fertility ritual to honor the goddess Rhea, mother of all the gods. Rhea was the mother of Romulus and Remus who, according to ancient legend, were the founders of Rome.
Over time, Festa della Mamma has evolved into a day to celebrate the mothers of Italy with flowers, cards and, of course, her favorite dishes!
2. Just like Mother's day in the United States, Festa Della Mamma is celebrated the second Sunday in May.
The first Italian's Mother's Day was celebrated in 1957, 50 years after the tradition began in the United States. However, Italians say that it was a parish priest in the hillside town of Assisi, in Central Italy's Umbria region, that began this wonderful day.
The celebration was such a success that one year later, Festa della Mamma was adopted across Italy's 20 regions. A well-deserved tribute to the hard-working mothers of Italy!
3. Homemade cards and poetry are a big part of Festa della Mamma.
Moms all over the world love creative gifts from their kids. And Italian mamas are no different. We've created some adorable cards in Italian and English to print or share on social media with your favorite madri and nonne (that's mothers and grandmothers in Italian!). Whether you send them on their own or pair them with a gift, these cards are sure to melt the hearts of your very favorite ladies.
4. Festa Della Mamma usually starts with a simple breakfast and ends with a sweet treat.
On Festa della Mamma, mom is not allowed to do any housework or cooking on her special day! Explore Italian Culture says that the occasion begins with fresh pastries and coffee, coupled with flowers and poems the children created at school.
Lunch is either at home or out at mom's favorite restaurant. In fact, Festa della Mamma has become the most popular of the year to eat out!
Then comes the grand finale, a sweet cake or yummy cupcakes to round out the meal. If you'd like to take part in this tradition, try this Sour Cherry Cupcake recipe to put a big smile on your favorite mom's face.
Recipe: Sour Cherry Cupcakes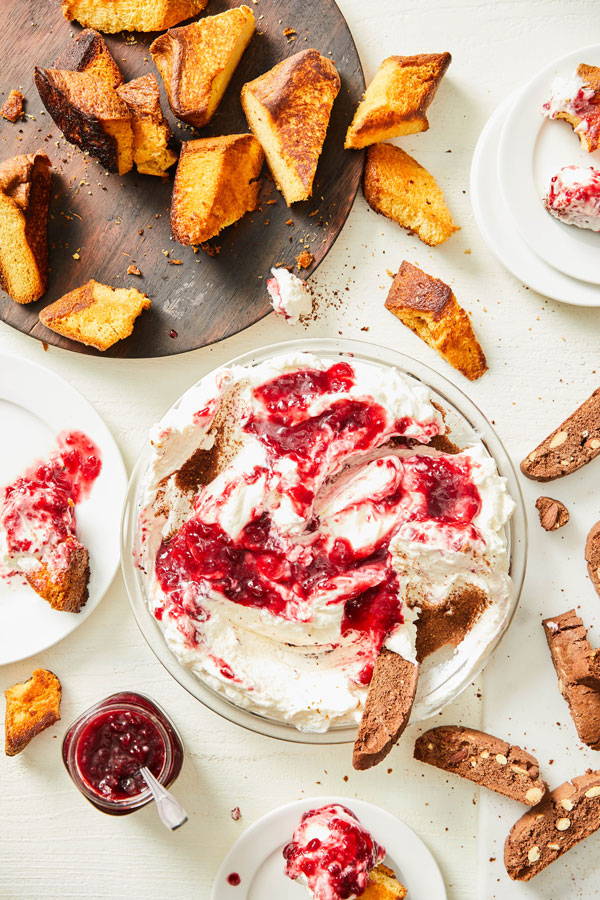 Recipe: Cherry Cheesecake Dip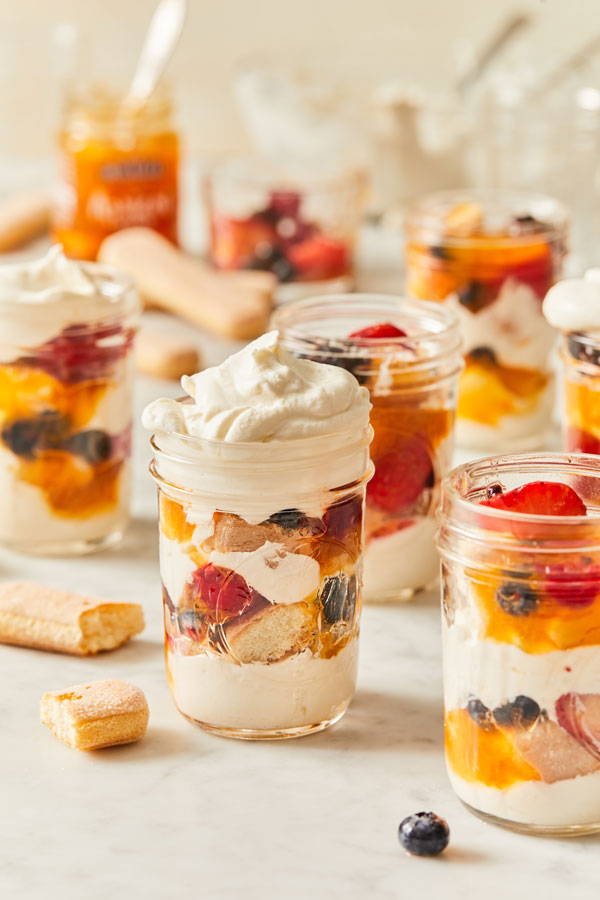 Recipe: Fresh Fruit Berry Trifle
So, you're now officially a Festa della Mamma expert! This year, why not blend Italian and American cultures to create your own unique spin on Mother's Day?
We'd always love hearing about your traditions, both old and new, so please share your pictures, homemade cards and delicious dishes with us by tagging #delalloeats on Instagram and Facebook.