13 Homemade Italian Soup Recipes You'll Make Again And Again
Looking to cozy up with some homemade Italian soup recipes? We got you.
When you think of classic Italian foods, pasta and pizza might be at the top of your list. But did you know that Italian foods are about more than just lasagna or that plate of spaghetti and meatballs? Italy loves its soup recipes too! Homemade Italian soup recipes like the famous bean soup, Pasta e Fagioli, Minestrone and Tuscan Vegetable Soup are just a few of the classics ready to warm up your kitchen. Whether you like creamy bean soups or hearty Italian vegetable soups with tomato broth, there is an Italian soup recipe for all of your cold-weather cravings.
Talk about comfort food! This homemade Italian soup recipe features pillowy potato gnocchi, chunks of tender chicken, spinach and diced carrots and celery in a flavorful creamy base.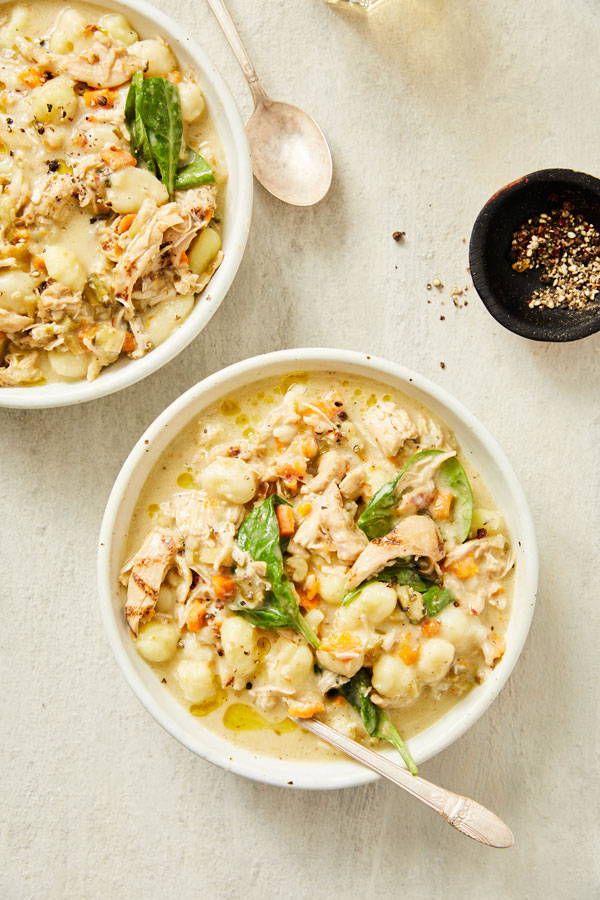 Bring on the cold weather with this hearty Italian soup recipe. Zesty Italian sausage, tender gnocchi, Cannellini white beans and grated Parmesan cheese come together in a savory tomato broth.
Cheesy stuffed pasta is at the heart of this must-make Italian soup. We love the creamy tomato broth and oregano breadcrumb topping and know you will too!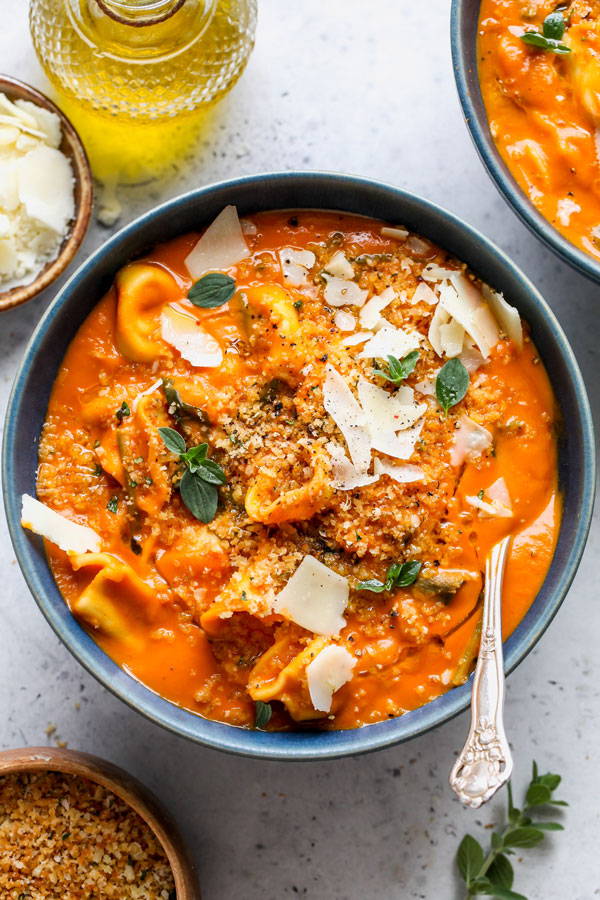 A delicious Italian take on a classic, this tomato soup is sure to spice up your comfort food menu. This tasty homemade soup is just begging for a grilled cheese.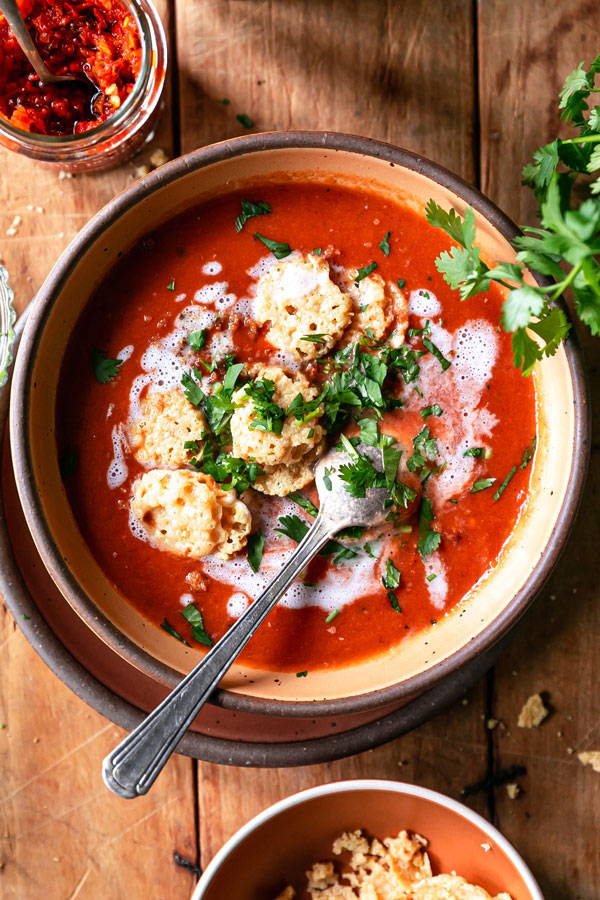 Get ready for a unique tomato broth soup featuring a beloved icon of Southern Italian cuisine, the eggplant. We love it generously topped with grated Parmesan cheese and crunchy garlic croutons.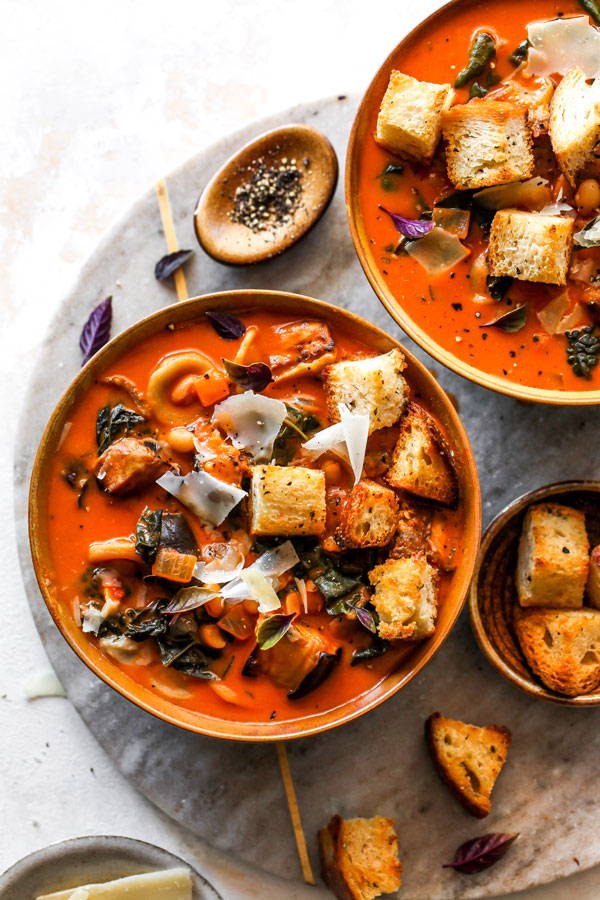 This soup recipe is one reason we love to keep a stocked pantry. Featuring many ingredients you probably already have on your shelves, this hearty tomato soup is sure to warm up even the chilliest of days.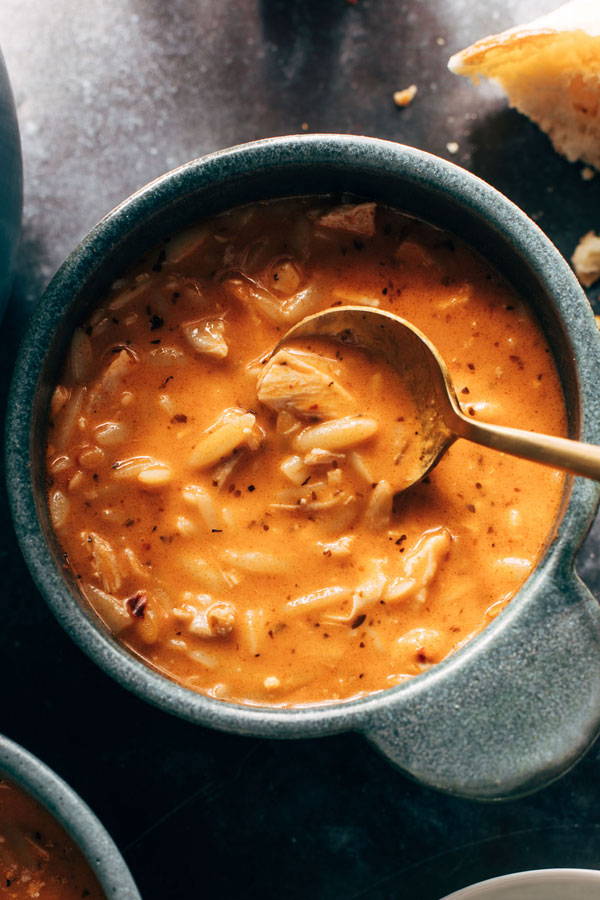 Beef up your cold-weather menu with this hearty tomato soup recipe. A meal in a bowl, this satisfying soup recipe is a tasty combination of savory shredded beef, Ditalini pasta, carrots, celery, grated Parmesan cheese and a delicious Italian seasoned tomato broth.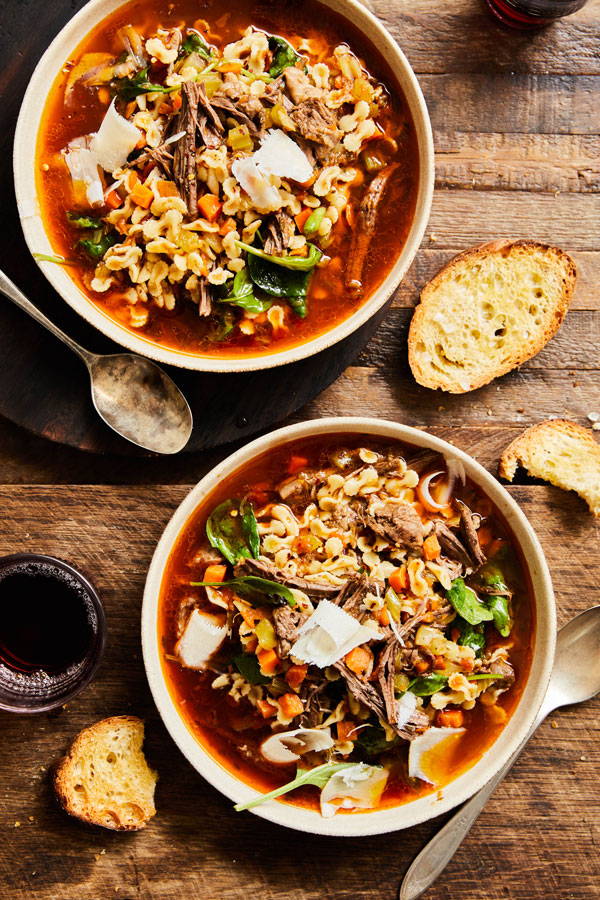 Brighten up even the coldest of days with this chunky chicken and vegetable soup. It's that kiss of citrus that really makes this soup recipe stand out from the lot.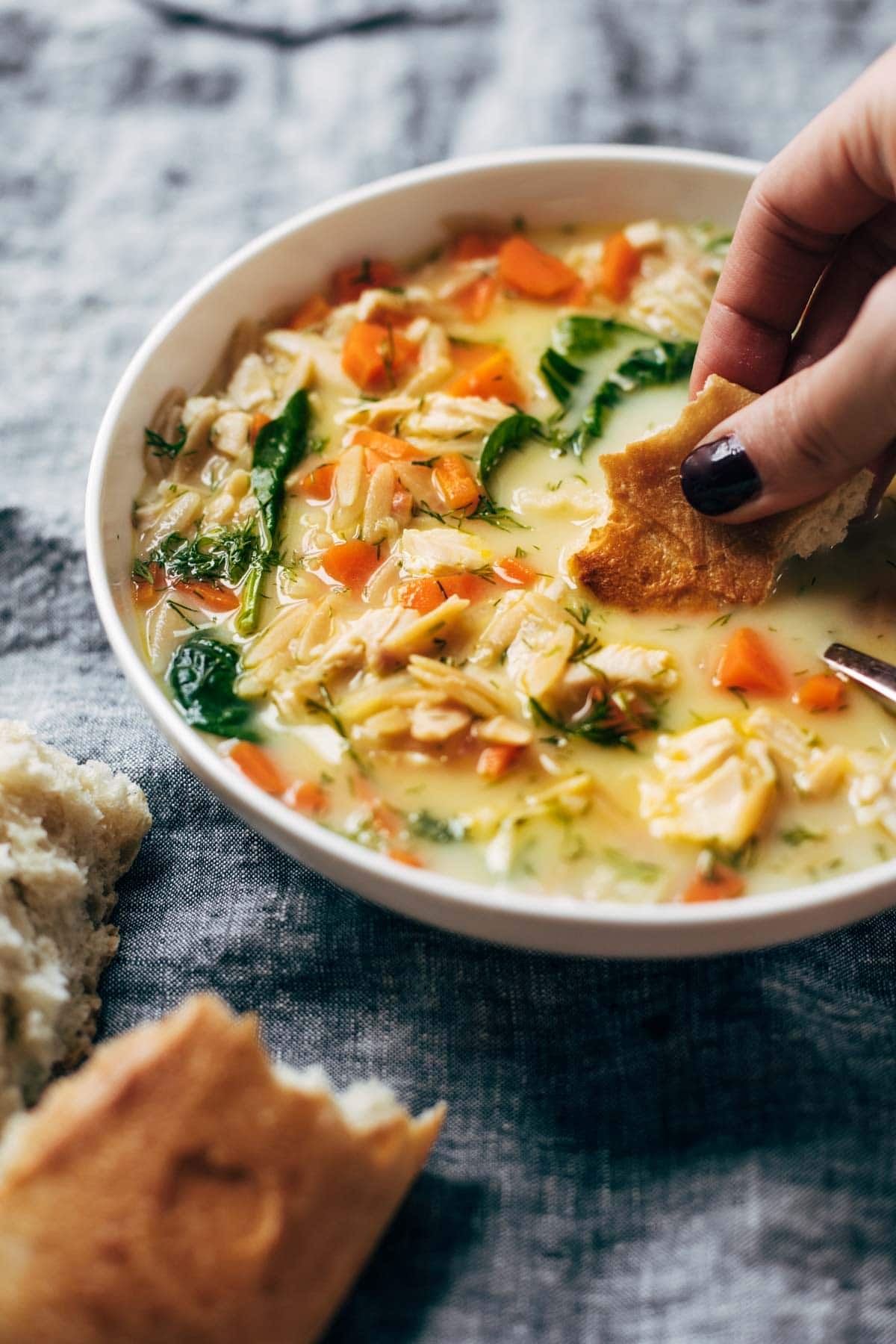 The best of both worlds, this brothy pasta soup recipe has it going on—no matter what you call it. Starring tender white beans, tiny Ditalini pasta and fragrant basil pesto, this Italian soup recipe is super simple to make and to love!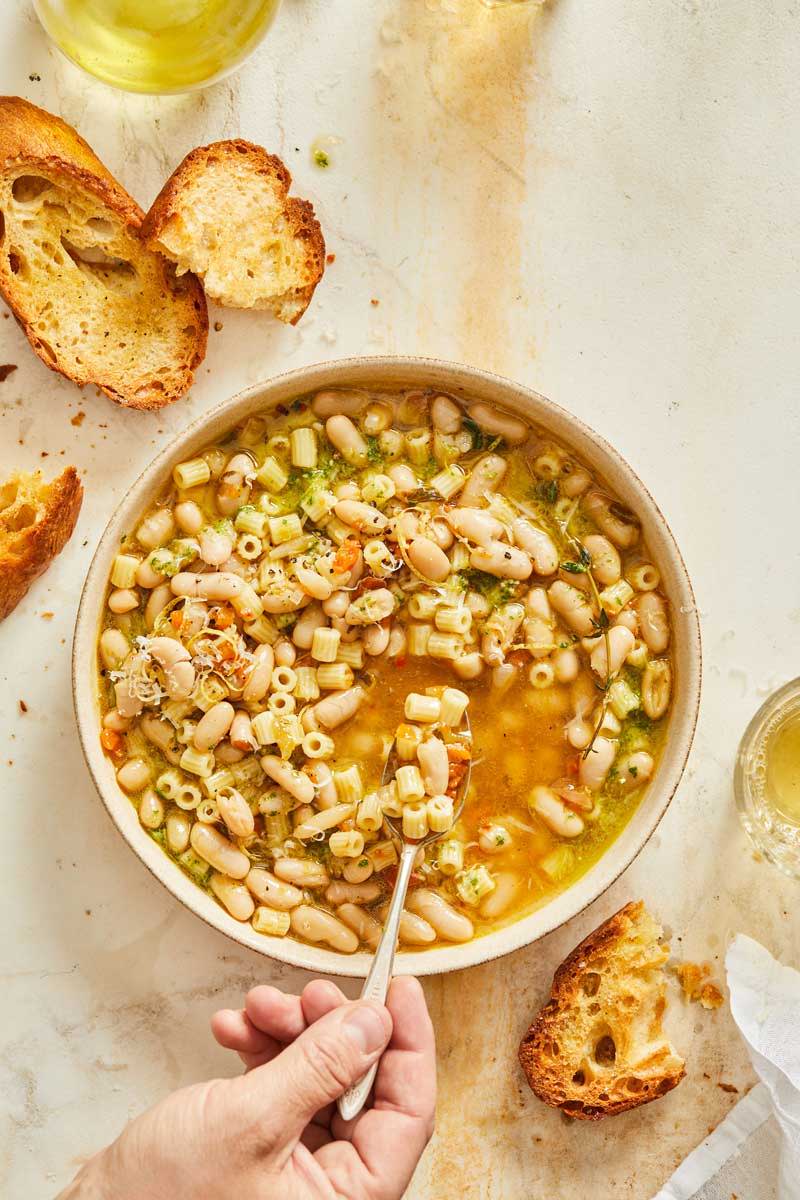 We promise you've never had chicken noodle soup like this before! Featuring cheesy-stuffed pasta, mini chicken meatballs and chunks of rotisserie chicken, this recipe is everything you've been dreaming of.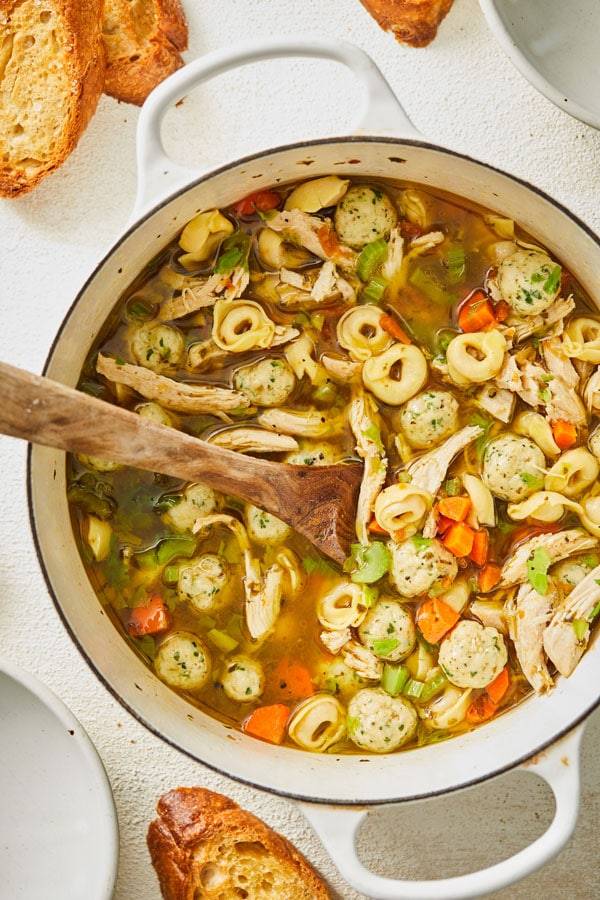 This soup recipe, sometimes known as Italian meatball soup, is an Italian-American favorite—practically a cold-weather pastime. It's hard not to love an iconic chicken soup loaded with mini meatballs, tender orzo pasta, and cheese!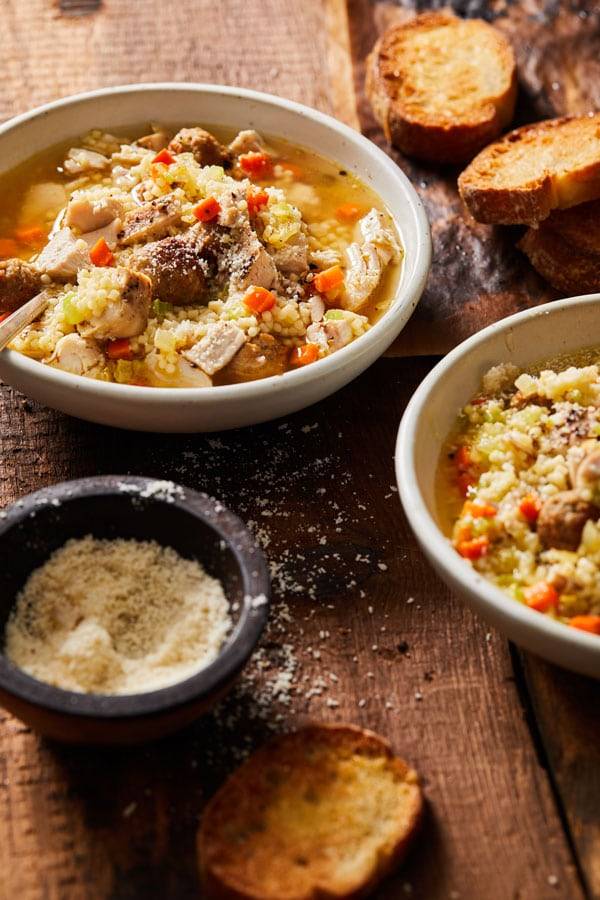 There is nothing quite like the hearty Italian bean soup Pasta e Fagioli. This delicious Italian comfort food stars savory pancetta, white beans, chickpeas, and a plethora of veggies swirling in steamy chicken and tomato broth base. Get out that crusty Italian bread to clean your bowl.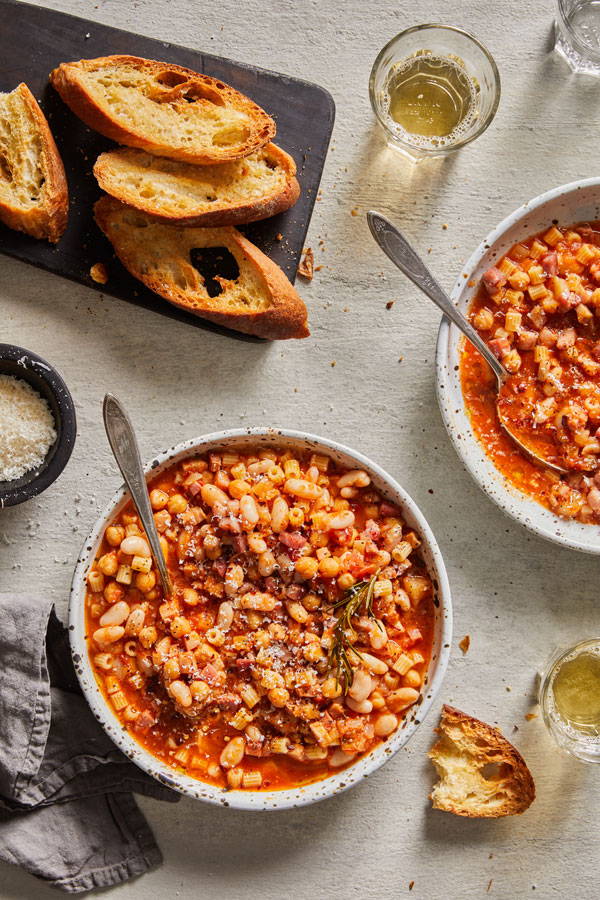 Crockpot soup recipes are perfect for busy weekdays when you really need a hearty meal but you don't have a lot of time. If you've got 30 minutes to throw it all together, you'll have a great meal by the end of the work day.