No-Cook Pasta Sauce Ideas For Easy Weeknight Meals
Some of the most flavorful dishes are made with just a few ingredients. This idea is at the heart of so many of your favorite Italian recipes.
Whether it's summer and you're trying to limit stovetop time or you're looking for easy weeknight meal ideas, we've got a list of easy pasta recipes to share. For these recipes, cooked pasta is tossed with a few flavorful ingredients—like pesto sauce, cheese or fresh tomatoes—and the heat from the noodles bring it all together. Cooking can sometimes take away from the bold, bright flavors of certain foods, so when we can, we love creating no-cook pasta sauces that feature fresh ingredients.
Check out our quick list of easy weeknight pasta dinners, where the only thing you have to cook is the pasta itself.
Put those summer-fresh garden tomatoes to work with this no-cook pasta sauce recipe. Serve with your favorite long cut of pasta.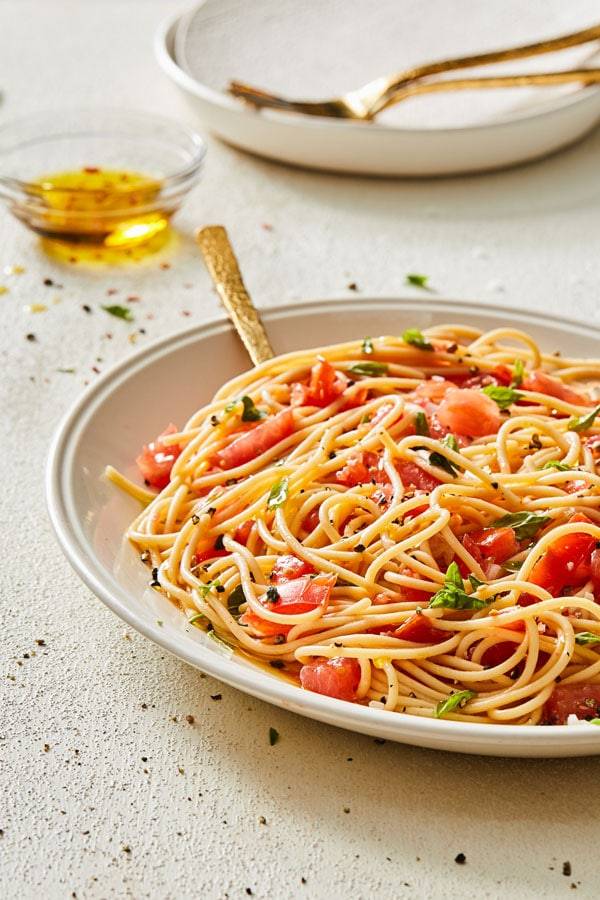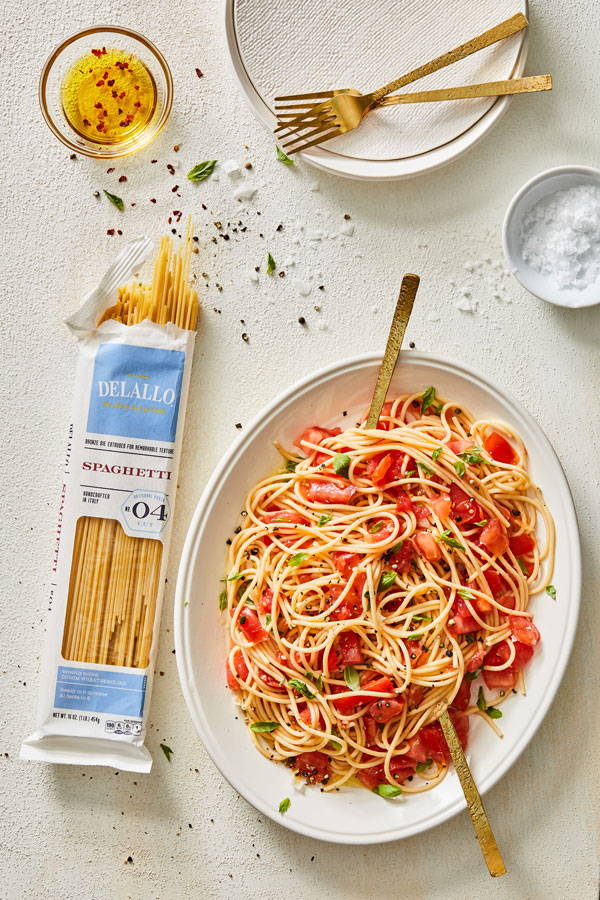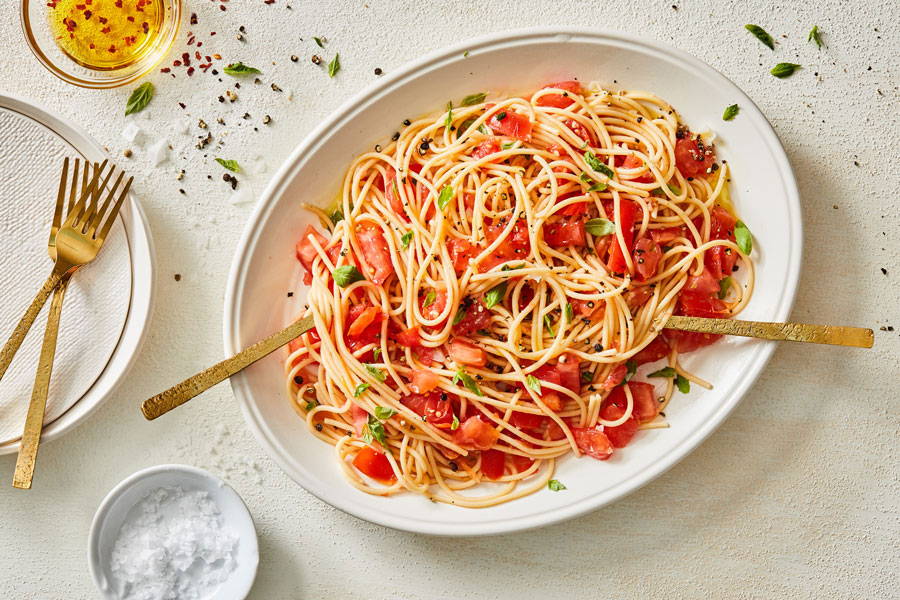 This easy weeknight recipe uses the heat from your just-cooked pasta to create a delicious creamy mascarpone cheese pasta sauce without a saucepan.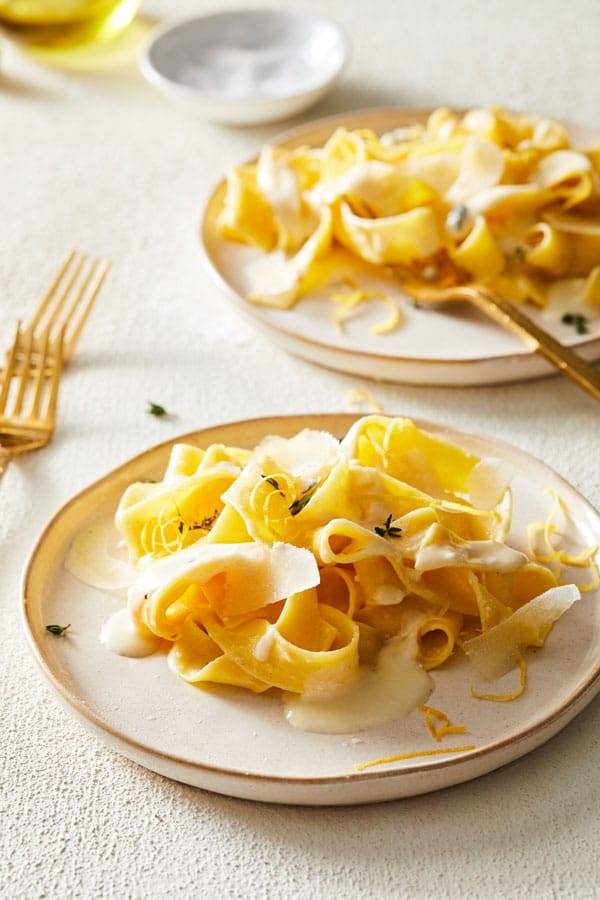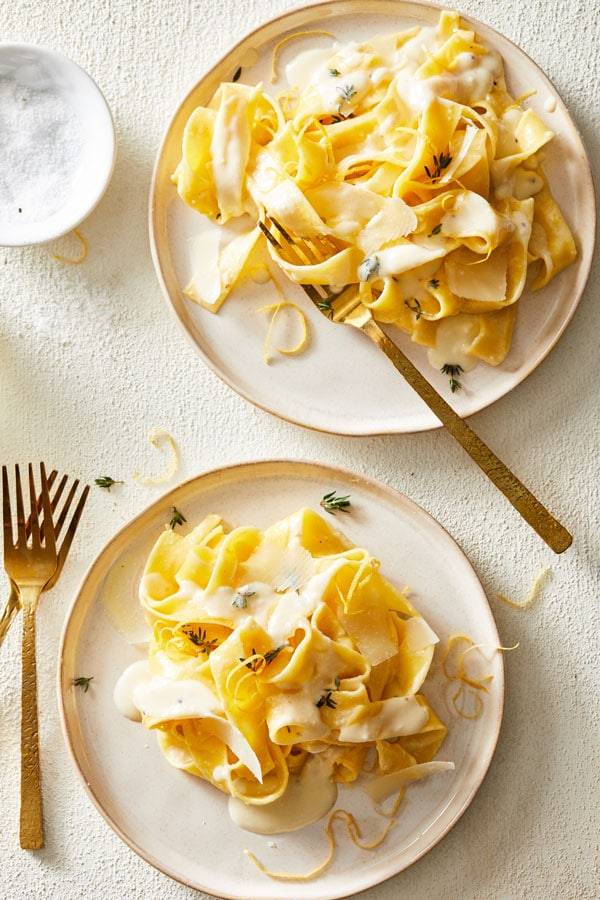 If you love a great classic Italian pasta dish like we do, this recipe is for you. Full of flavor with only a few ingredients, Cacio e Pepe is a must-have in your pasta night rotation.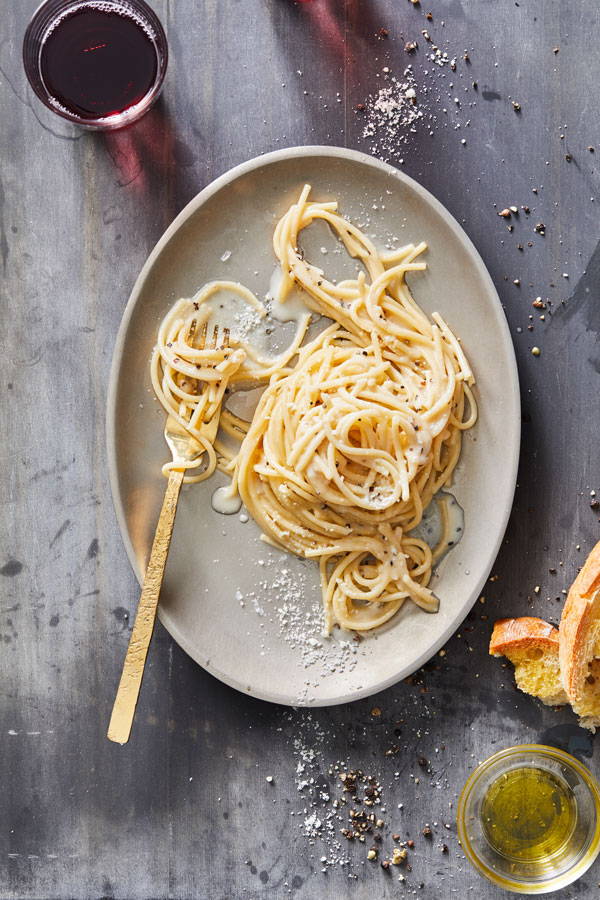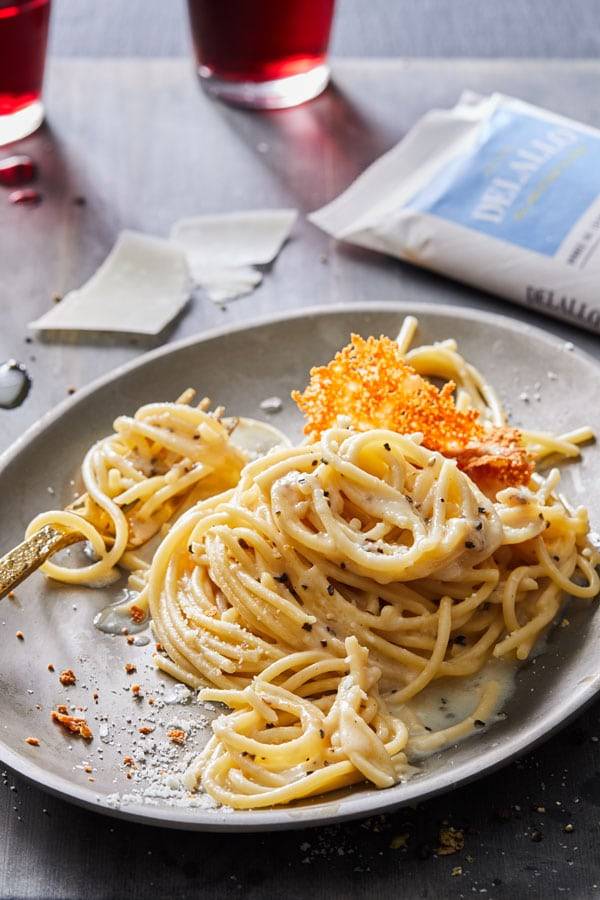 You'll be in spicy garlicky bliss with this super simple classic. Inspired by bold and fiery Southern Italian cuisine, this dish is the perfect weeknight pasta.a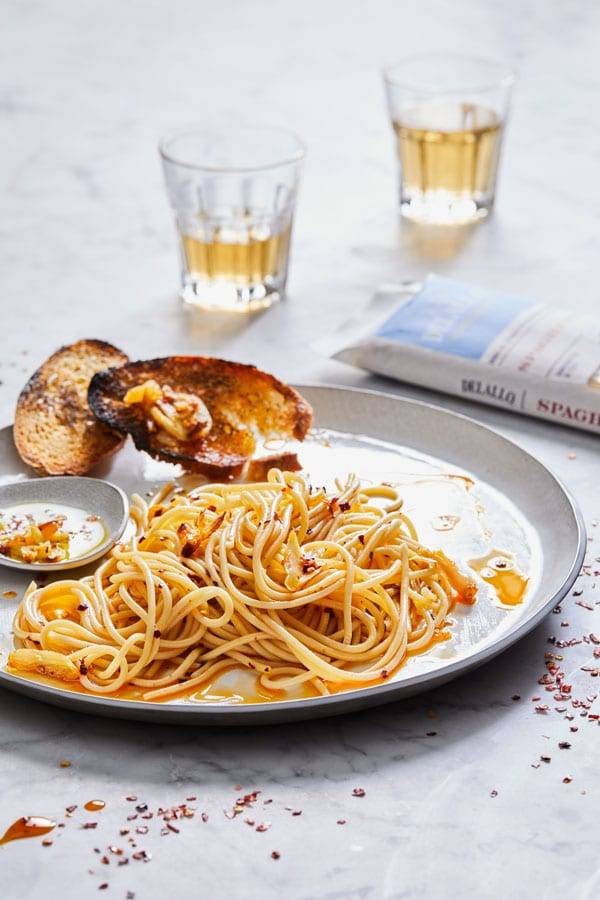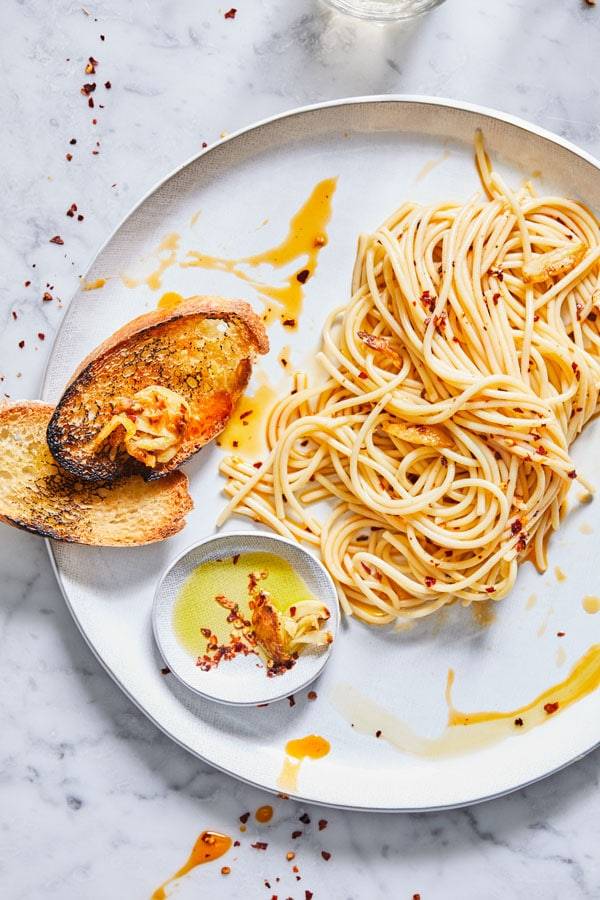 Look no further than your pantry for this pasta recipe. Pesto is a famous "raw" sauce that requires no cooking to bring out its sweet herbaceous flavor.a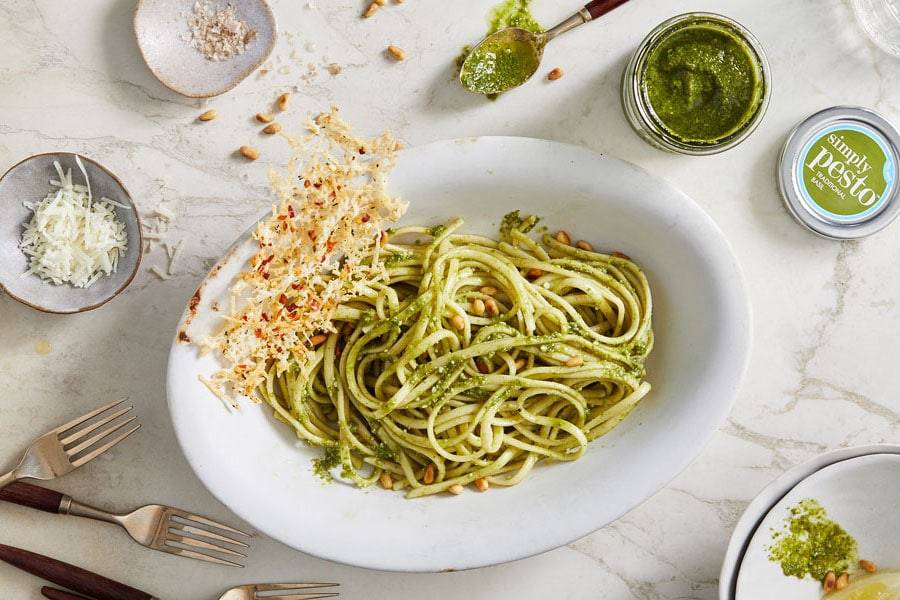 You're just three ingredients away from this incredibly flavorful pasta recipe. Our Italian Tomato Bruschetta is not just an app, but a tasty gourmet ingredient in the kitchen.