Olive And Beer Pairing Guide
Do you follow the same snack choices with your favorite beers as probably everyone else in the country? That means crunchy snacks like pretzels and spicy or salty crackers or maybe some nuts. These are all great options but have you ever tried adding some quality olives to the mix? If not this Olive and Beer Pairing Guide has you covered.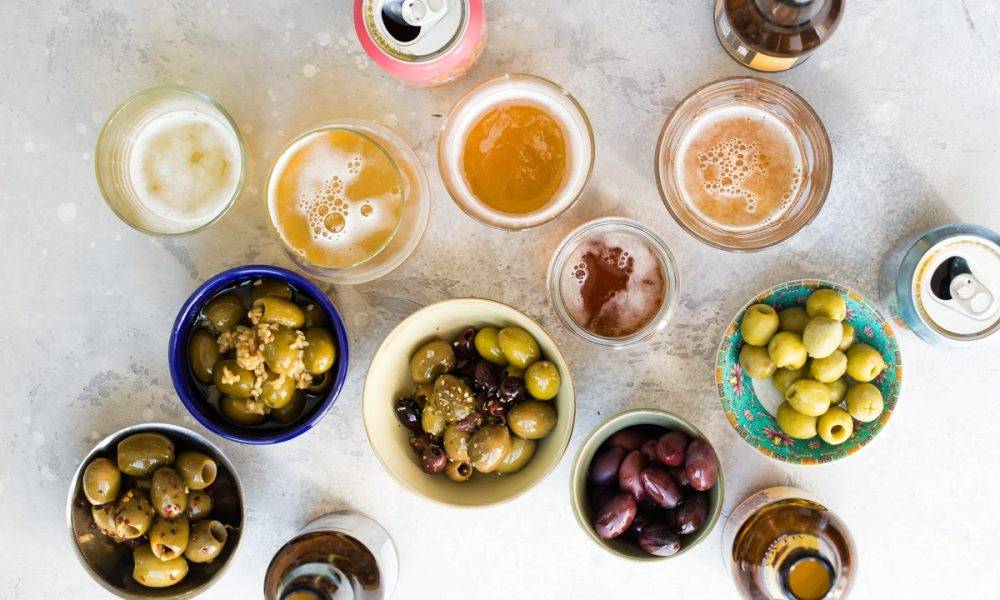 Olives still have that much needed salty taste which keeps us thirsty and makes our beer that much more appreciated, and with so many varieties of olives available they make pairing with some great craft beers a perfect choice! And with olives being used in cocktails for decades why wouldn't they work with beer? The key is finding the right match.
Through some experimenting with various olives and types of beer, I came to one conclusion, and that was to not go any darker than an amber ale. Beers like stouts and deep IPA's when tasted with olives felt a little bitter. The hops seemed to be competing with the olive and maybe the brine but anything lighter than an amber ale was really tasty!
Here's how some of my favorite Delallo olives ended up being a good pairing with five varieties of beer.
Calamata Olives + Belgian Ale
These are popular olives usually from Greece with a smooth skin and chewy bite to them. They're definitely on the milder side for flavor and went really well alongside a light and crisp Belgian ale. Belgian beers are know to include spices in the fermentation process which also goes well with the olives.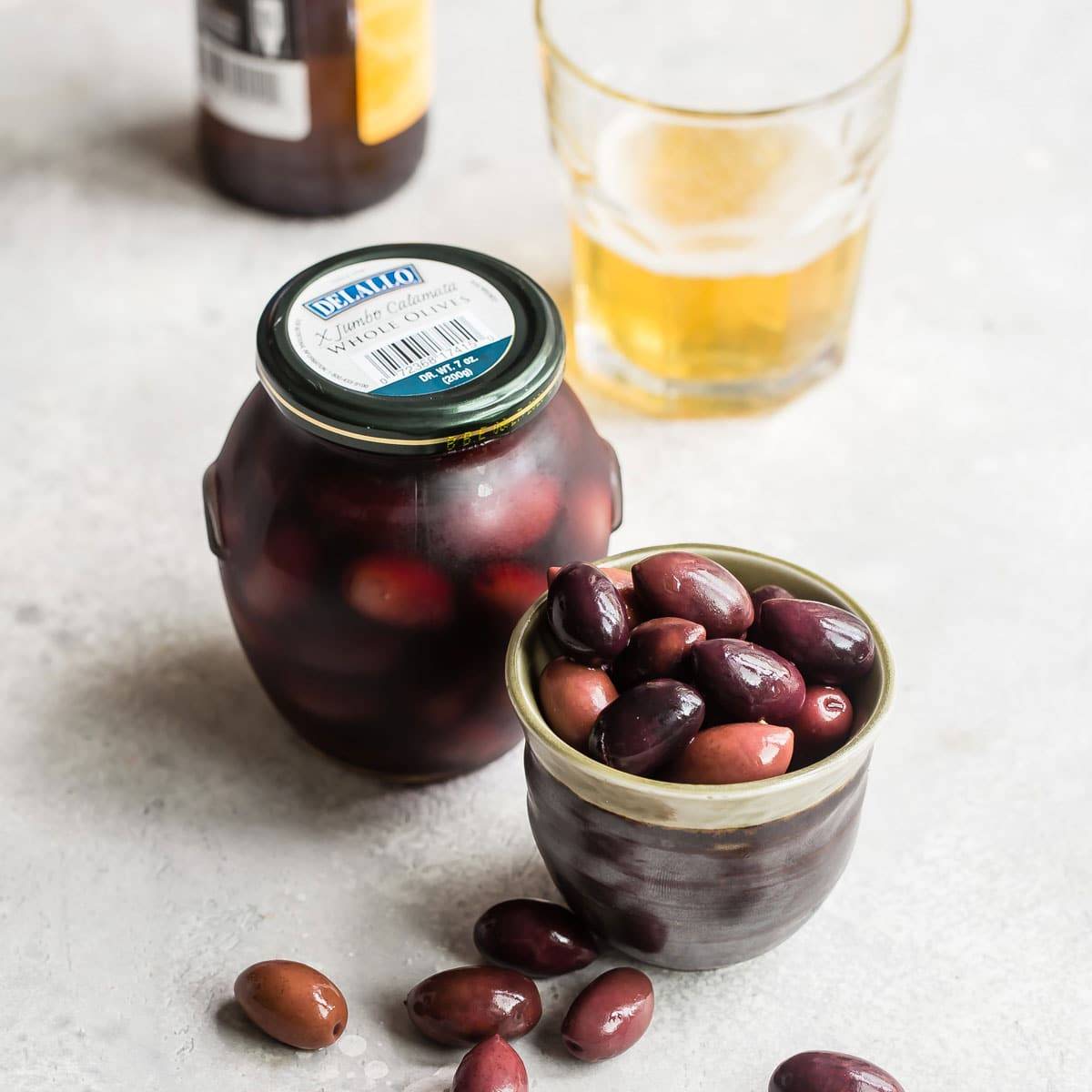 Piccante Green Pitted Olives + Hefeweizen
Piccante means spicy and these Sevillano olives are combined with red pepper flakes. Although the olives aren't too spicy I needed a beer that would tame the heat but still let the olive taste come through and Hefeweizen does that perfectly. The beer is crisp and should be served well chilled. This is the perfect snack pairing for a warm summers day!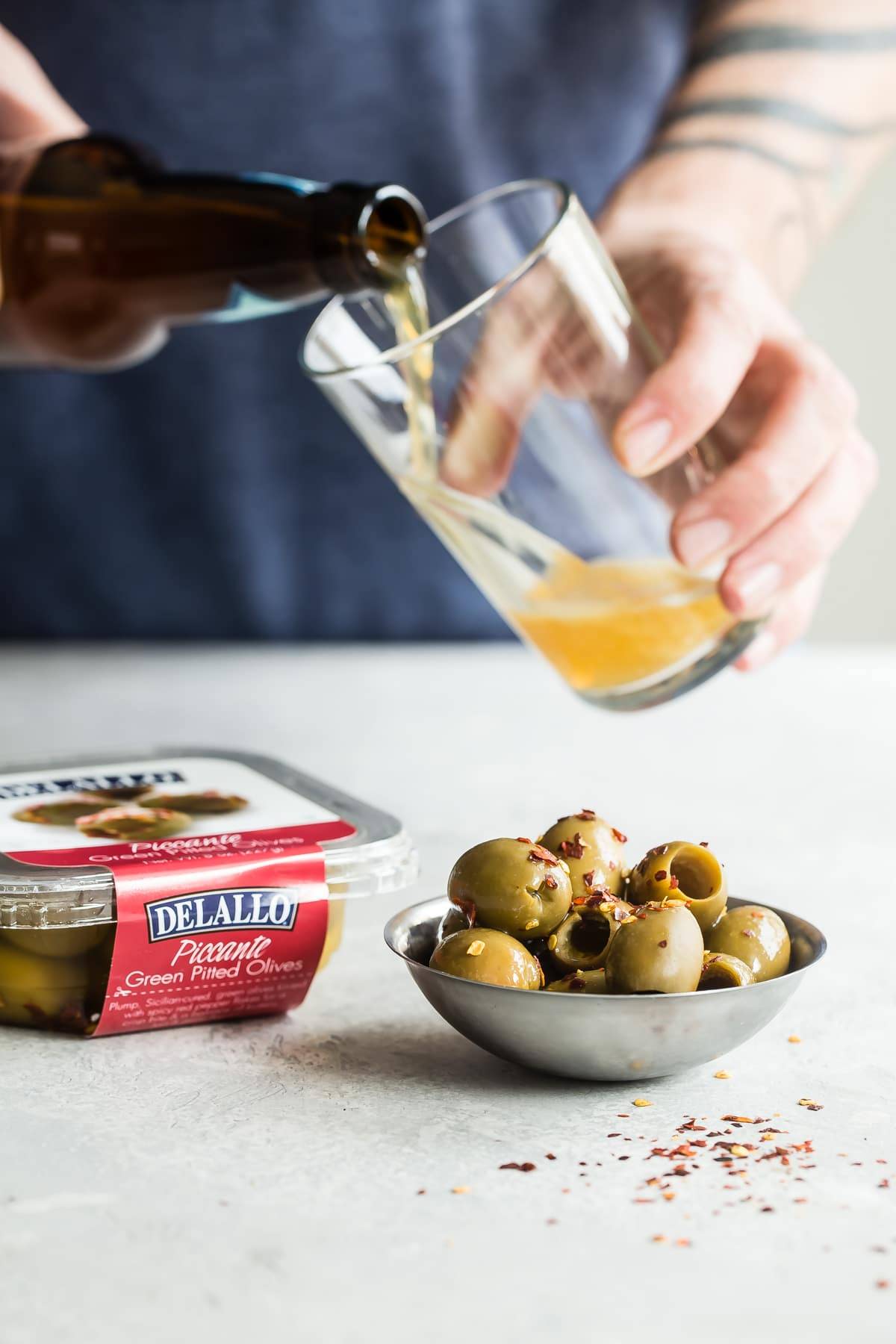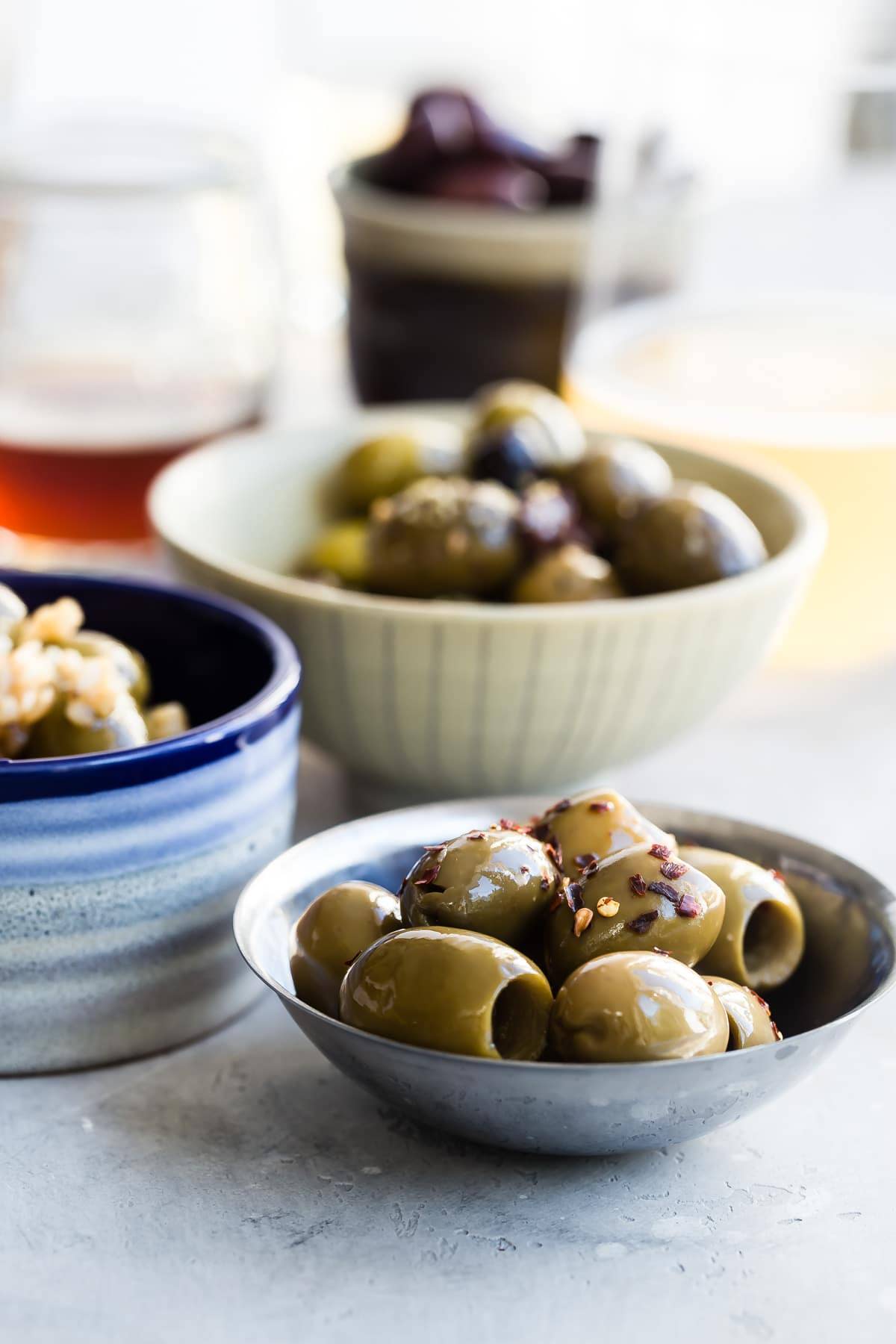 Castelvetrano Olives + Saison
These Sicilian green olives are buttery and smooth with a soft bite and a mellow flavor. Pairing them with a light and fruity Saison made perfect sense. Saison's are not that common amongst the rest of the belgian wheat beers but they have a distinctive crisp and fresh summery taste, making them a great pairing choice with the Castelvetrano's.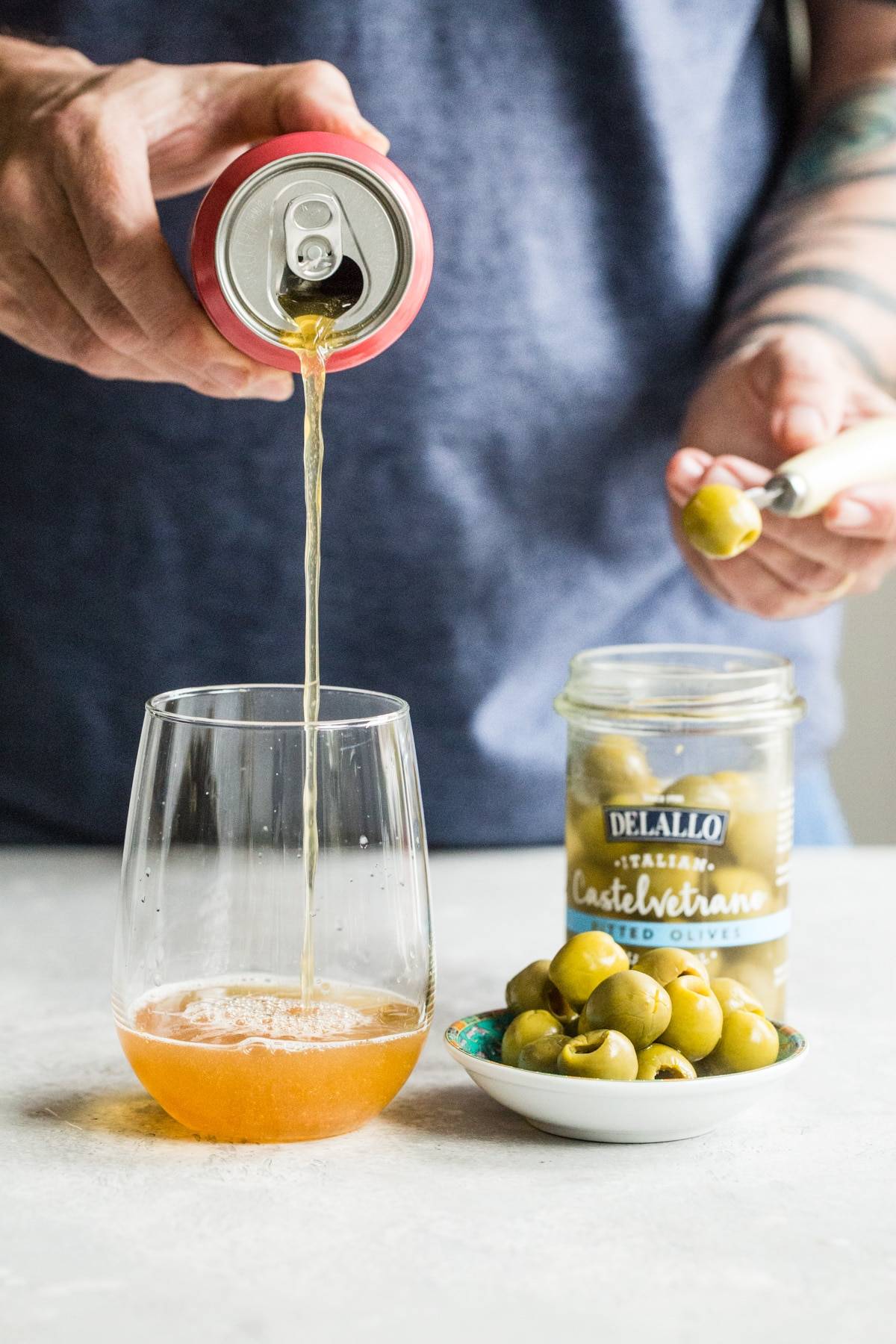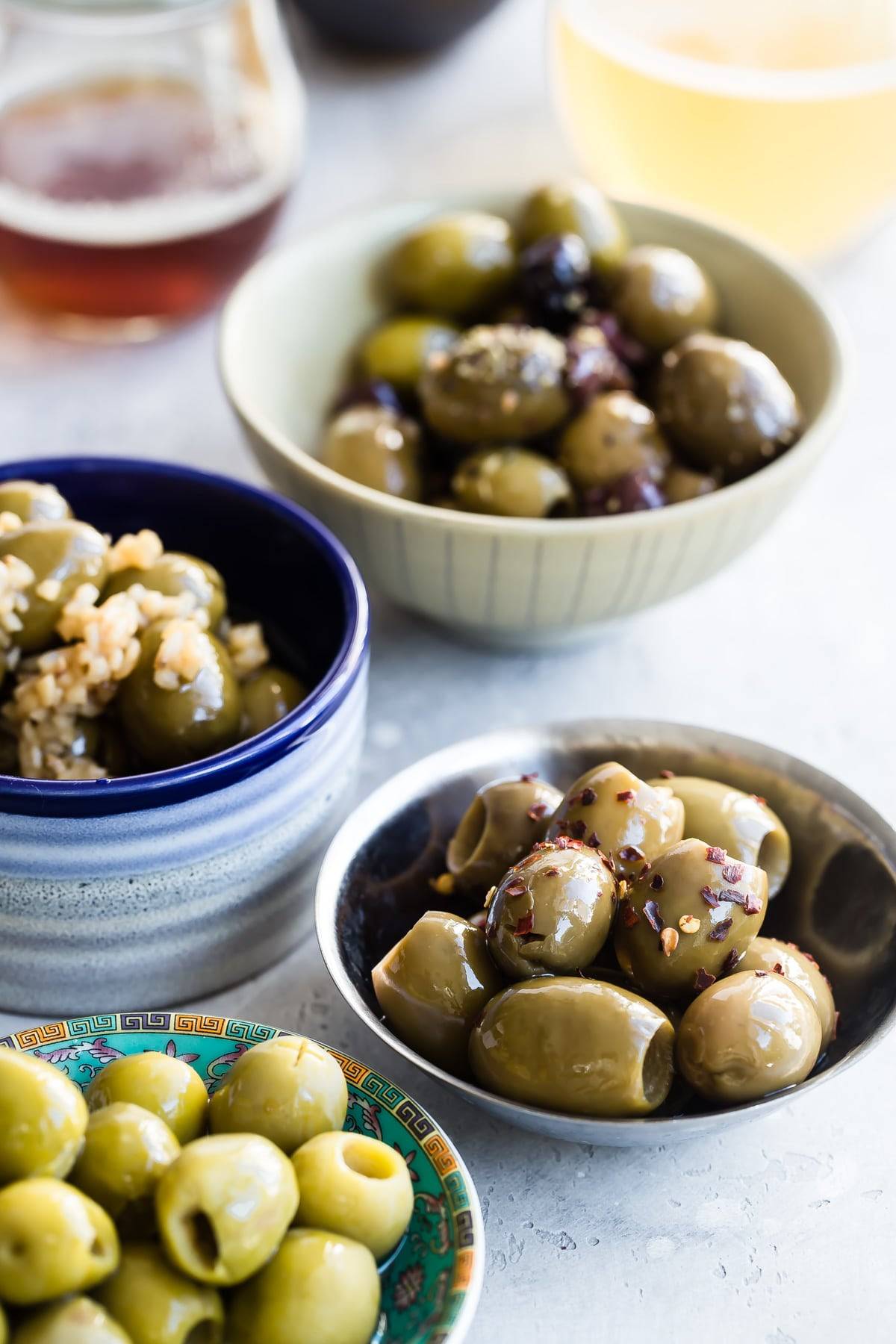 Olives Jubilee Mix + Red Amber Ale
Because this mix consists of Calamata and green olives marinaded in savory spices, the choice for beer had to be a bold one but not as strong as a dark stout. Tasting these spiced olives with a red amber ale seemed to cut the happiness of the beer and elevate the spices in the olives. This pairing was probably the boldest of all of the combinations but still really tasty.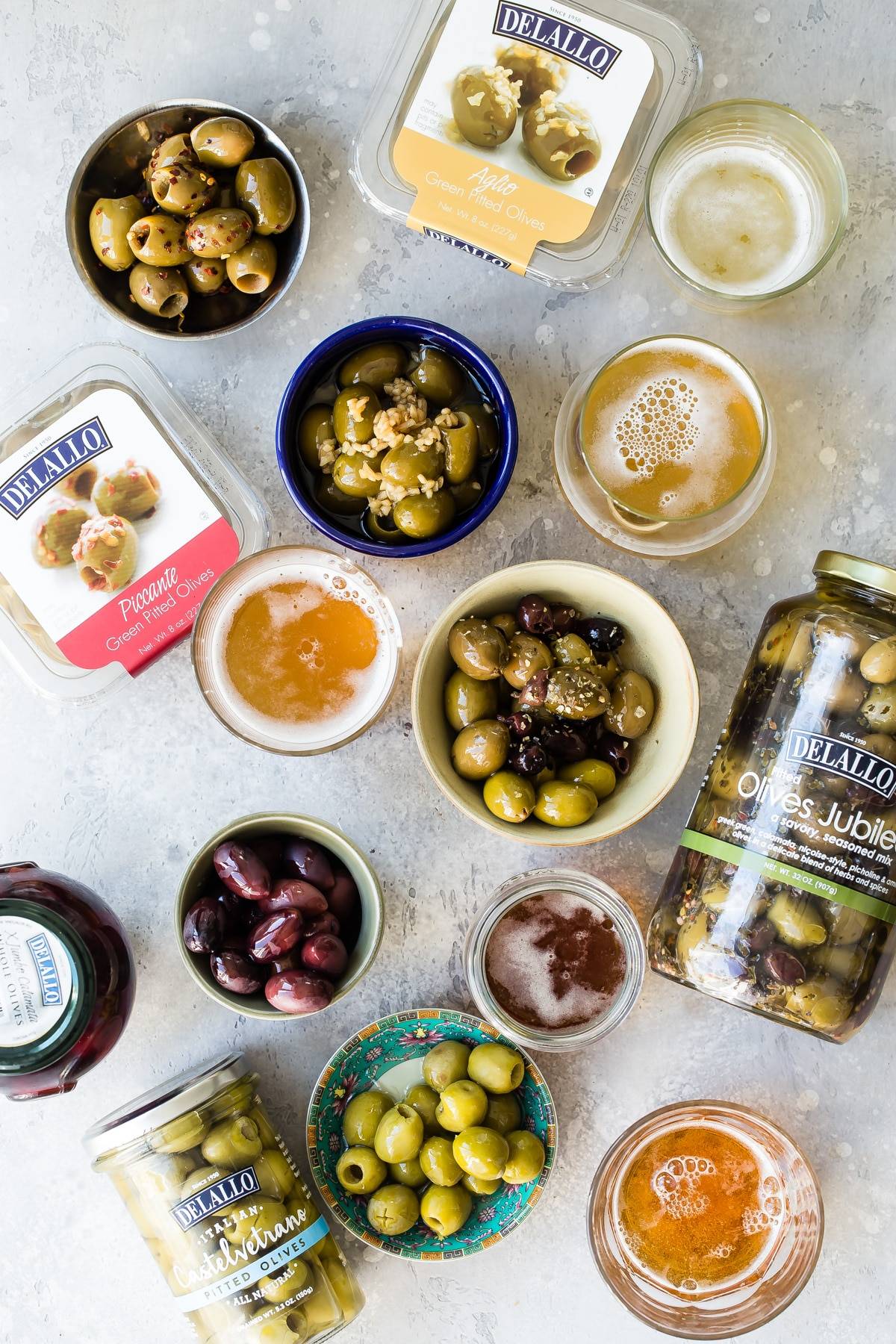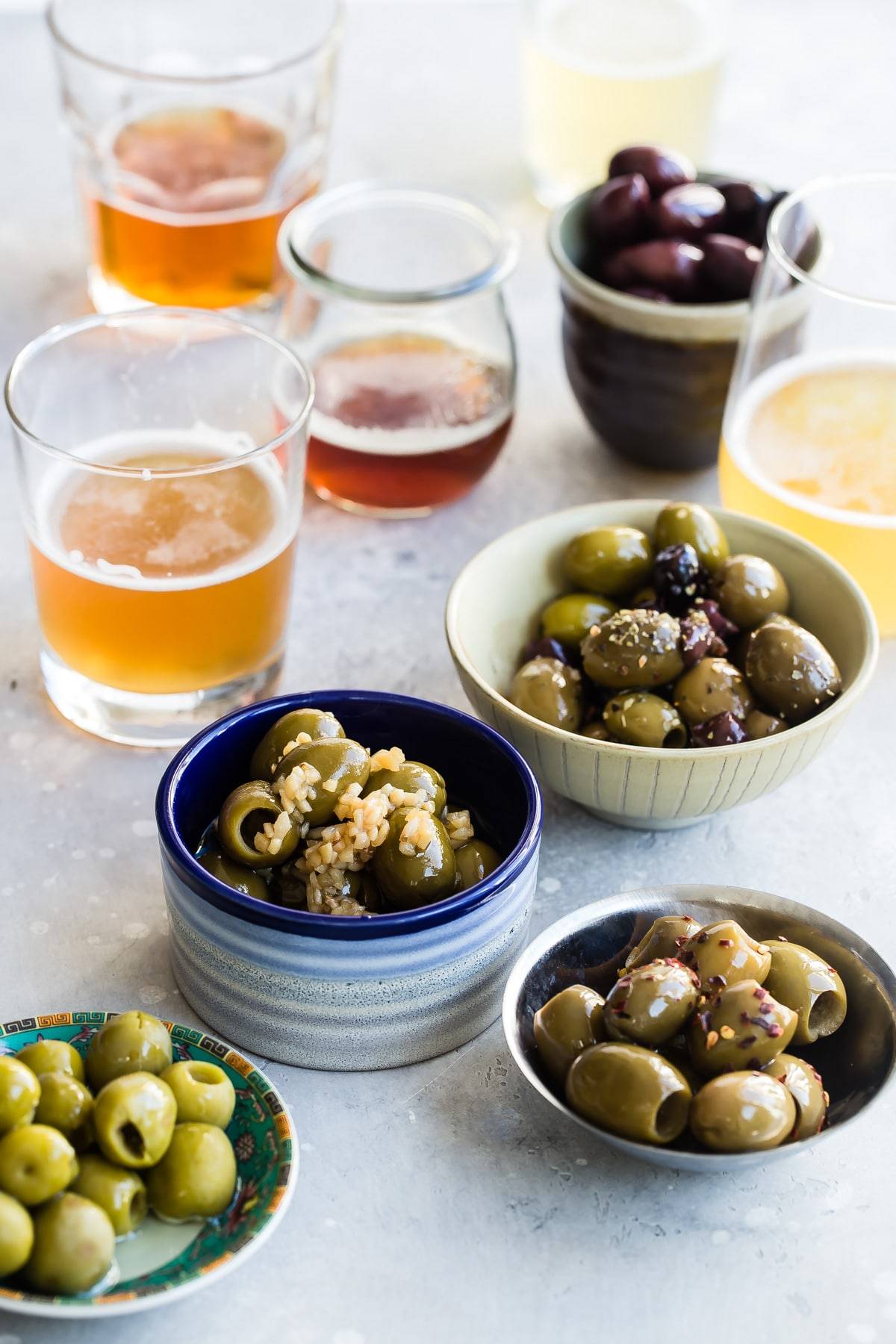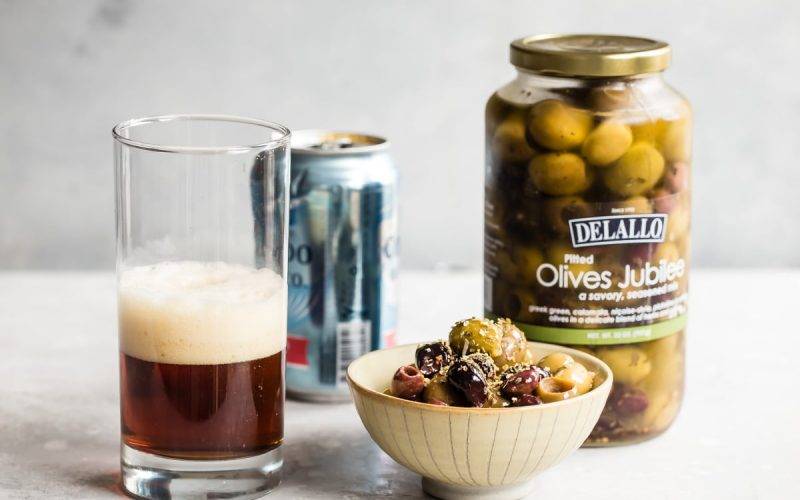 Aglio Green Pitted Olives + Pilsner Lager
Italian green olives with a texture much like the Castelvetrano's but covered in chopped garlic pieces. The garlic isn't overpowering and pairs well with a light Pilsner Lager. Some people might say this kind of beer isn't very exciting. It's really light but it lets the garlic shine through from the Aglio Olives. This is one for quick picnic on a hot summers day. Throw down a blanket and enjoy!
Shop Now: DeLallo Italian Aglio Green Pitted Olives