Risotto, Polenta and Gnocchi
Gnocchi, polenta and risotto are the preferred starches of Northern Italy. We give you the scoop on each traditional staple and some of our favorite Italian recipes featuring these hearty and loveable classics.
---
Sisters of Italy
Did you know… in Italy, gnocchi, polenta and risotto are sooner served with rustic cuts of wild mushrooms, warm brown butter and fresh thyme than they are ever spooned with marinara? But this doesn't mean they don't still taste delicious when dazzled with a robust red sauce! Rich in heritage, these sister staples are mainstays of Northern Italy—both titans of tradition and crusaders of creativity.
These light, airy potato dumplings glow gorgeously in a simple sauce of warm butter and Parmigiano-Reggiano—spiked with a sprout of fresh sage. They curiously begin with potato puree, rather than water or flour. The potatoes are boiled, peeled, milled or riced, and then hand-mixed—hardly kneaded—with flour and egg yolk. Seasoned with little salt and pepper, the dough is rolled into a hearty cord that is inch-cut, pinched into ovals, and rolled off a fork for its texture detail. By the time gnocchi are belly-up in boiling water, they are done and ready to be tossed with jeweled drops of extra virgin olive oil, cool cuts of tomato and fresh basil.
Learn how to make homemade gnocchi here!
Recipe: Cheese Stuffed Gnocchi with Four Cheese Pomodoro Sauce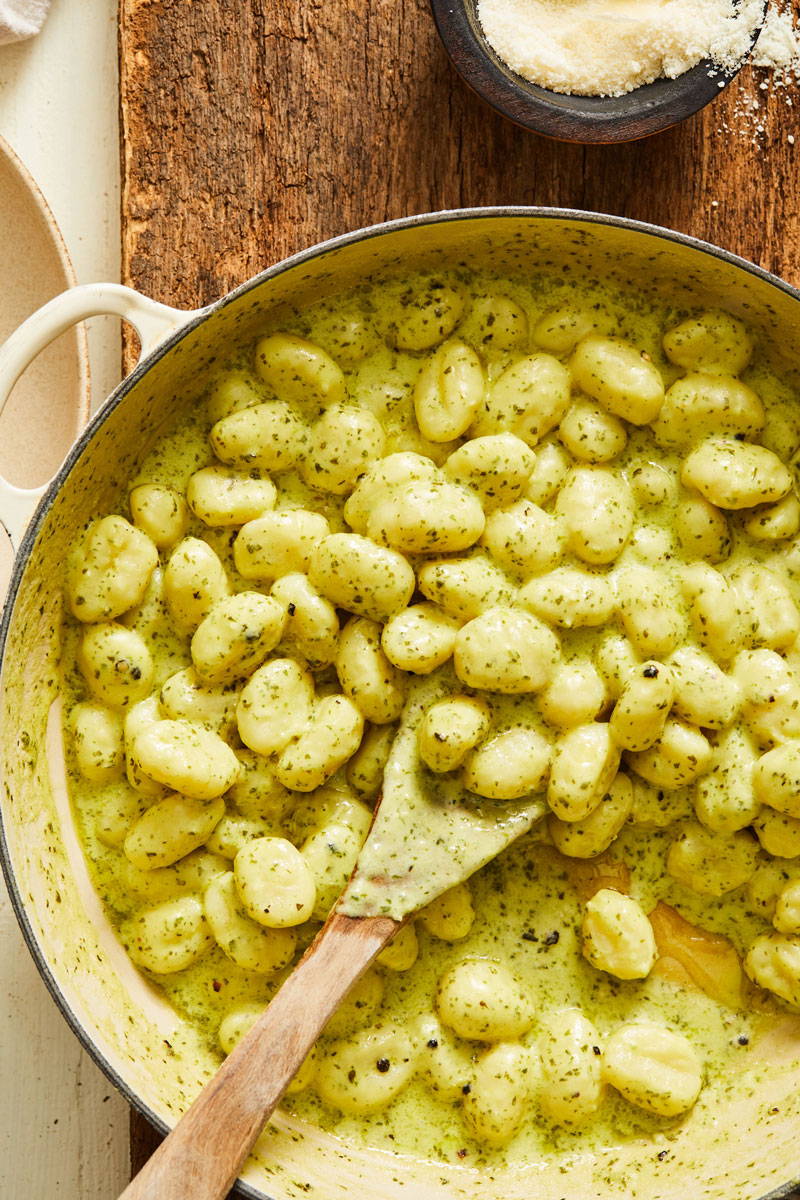 Recipe: Gnocchi with Pesto Cream Sauce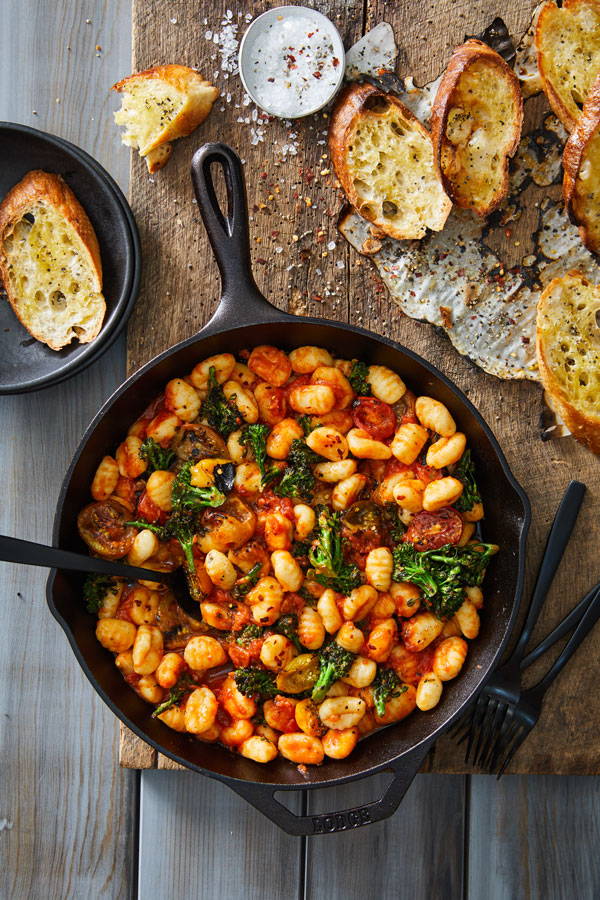 Recipe: Gnocchi with Blistered Tomatoes and Broccolini
Shop: Mini Potato Gnocchi
---
Made with short, plump kernels of rice found mostly in Lombardia and Piedmonte (the town of Arborio, in particular), risotto differs from other rice in that its starch content is much higher, allowing for a creamier texture when cooked. The grain was introduced to Italians in the Middle Ages when Arabs dominated the southern mainland of the county, but it grew best in the marshy regions of the north—especially the Po River Valley, which runs through Torino. Preparation begins with a slow, simmering broth; chicken is traditional, though vegetable and fish stock are also common. Separately, shallots are sautéed in olive oil until soft, and the rice is stirred in, flavoring itself with the sweat of the onion. Wine is added, and then, broth is ladled in one half cup at a time to be sure the rice absorbs it slowly. The Milanese preparation calls for stirs of saffron, while the Barolo mixes it with red wine. Porcini mushrooms call upon the mountains of Italy, while spears of asparagus simply signal summer. In fall, serve risotto with half moons of butternut squash; in winter, with sausage and Parmigiano-Reggiano; peas, shrimp and prosciutto, in the spring.
Learn how to make homemade risotto here!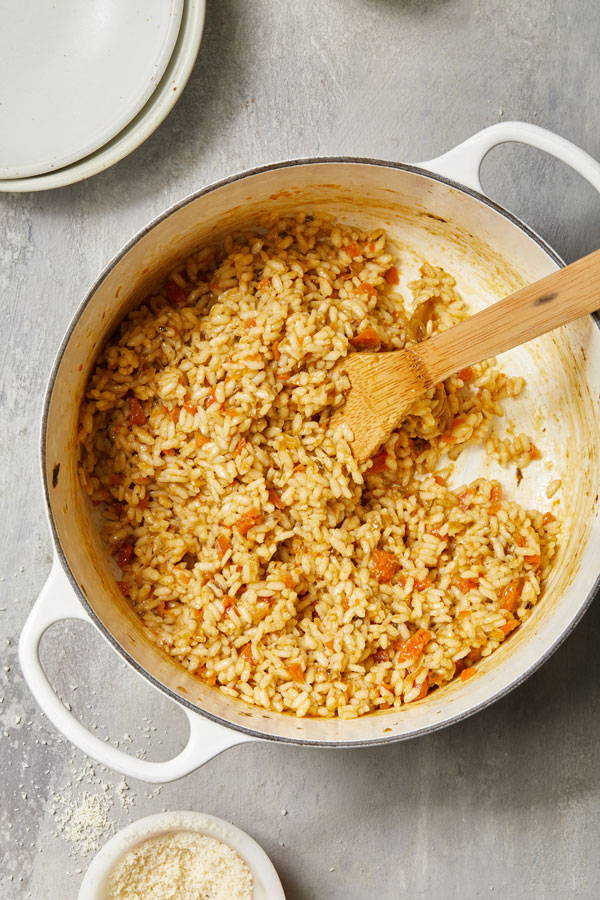 Recipe: Super Simple Weeknight Risotto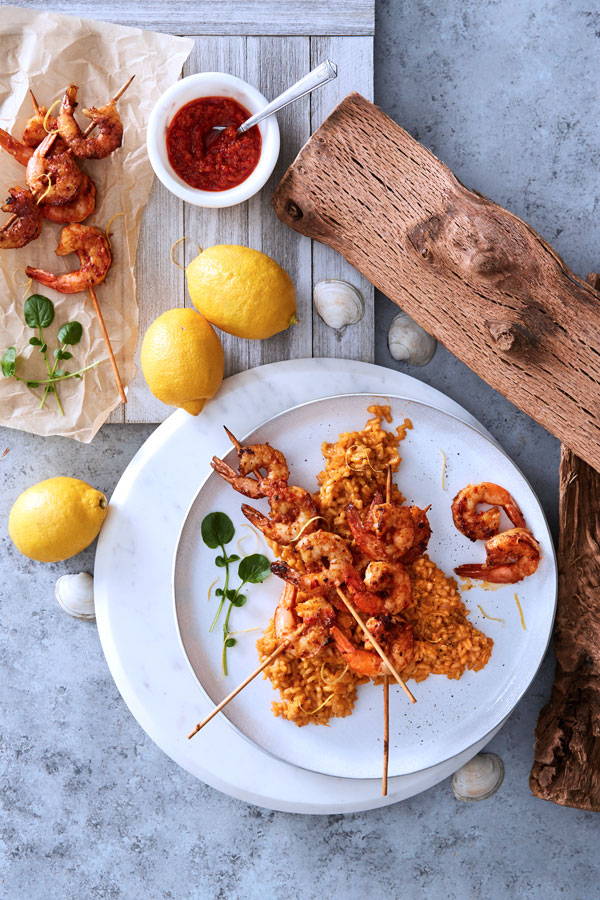 Recipe: Creamy Risotto with Spicy Pesto Shrimp
Recipe: Quick Cook Risotto with Peas, Pesto and Pancetta
Shop: Quick-Cook Cheese Risotto
Shop: Quick-Cook Mushroom Risotto
---
Made from coarsely ground cornmeal, traditional polenta is slow-cooked or boiled for an hour or more in a traditional copper pot. It originated as a peasant food in Italy, a harvest brought back from The New World that grew easily in Italian soil. Today, polenta comes precooked, or instant, taking a lot less time—under a minute! This famous cornmeal has also outgrew its peasant roots, becoming a trademark of chic, upscale dining because of its versatility. Often times it is served as porridge, but can also be cooked down and baked into a cake form, such as a loaf pan to create a terrine. Polenta balls, sticks and patties are a crisp golden brown and are commonly topped with crumbles of Gorgonzola or smears of ricotta. They can also be sugared over, soaked in Grand Mariner, and served as cookies, as they would in Veneto.
Gnocchi, risotto, and polenta make up many of the everyday plates often enjoyed by the traditional Northern Italian family—authentic, rustic, hearty and warm. The culinary artists of today have adapted the coveted dishes into dining monuments: They are the fashionable, the elegant, the attractive, the off-beat. But left to their simplicities, each of these pasta "sisters" is entirely satisfying when served only with a drizzle of fine extra virgin olive oil and a glistening of butter. Now, that's class!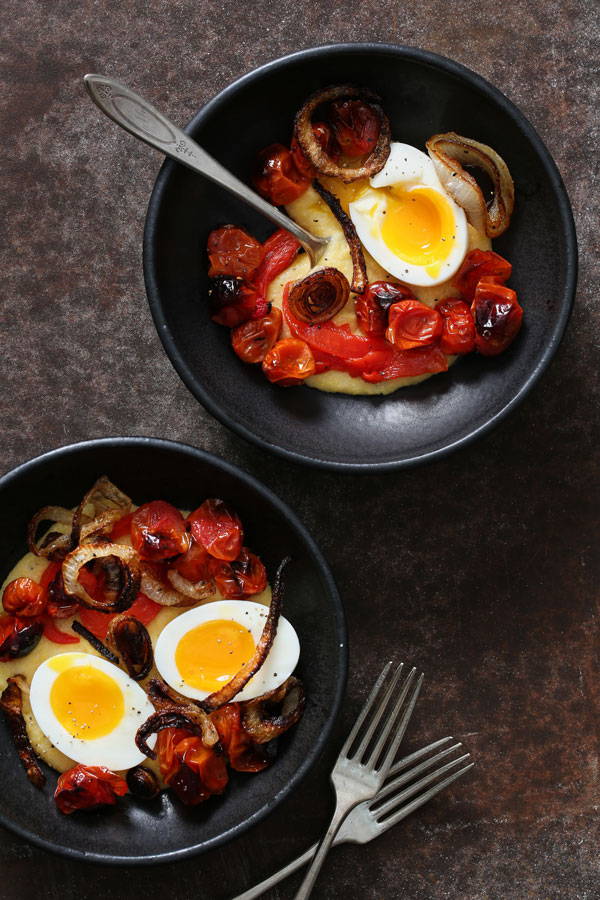 Recipe: Cheesy Polenta Bowl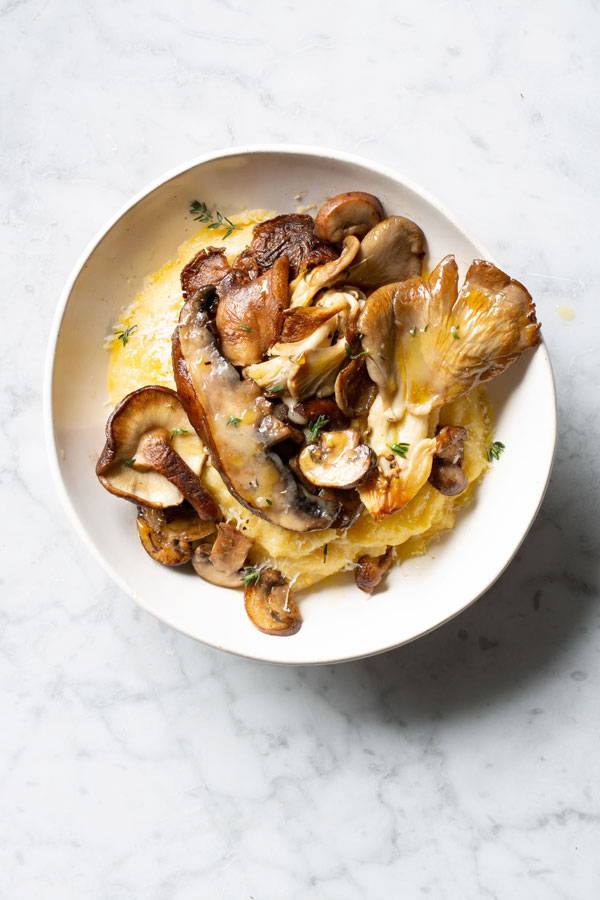 Recipe: Polenta with Taleggio and Mushrooms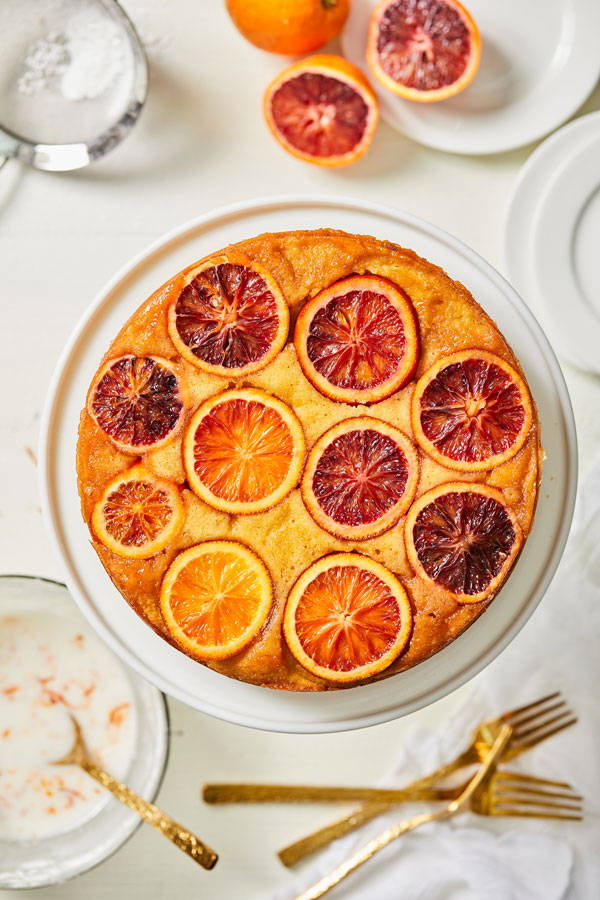 Recipe: Blood Orange Polenta Cake
Shop: Heat & Serve Polenta