5 Ingredient Pasta Recipes
When you're busy, the last thing on your mind is what to make for dinner. That's when it's time to call on your reserve of quick and easy pasta recipes with few ingredients. We've got 15 weeknight pasta recipes you're going to love.
Pasta is the true hero of your pantry—especially for those of us who live in a weekday whirlwind. Pasta is versatile, quick to cook, satisfying and did we mention delicious? It's no wonder it's a staple in most of our lives. Though we love making pasta from scratch and creating complex and traditional dishes, we save that kind of kitchen time for the weekend. During the week, simple pasta sauces and easy pasta recipes are vital. Did you know that you can use some of your other favorite DeLallo staples, like our Pesto and Bruschetta, to create easy Mediterranean-inspired recipes with few ingredients? As long as you're using quality products, there's no need to overwhelm your recipes with a ton of ingredients.
We know you're in a hurry, so let's get to the recipes. Check out these 15 easy pasta dishes and simplify your weeknight routine: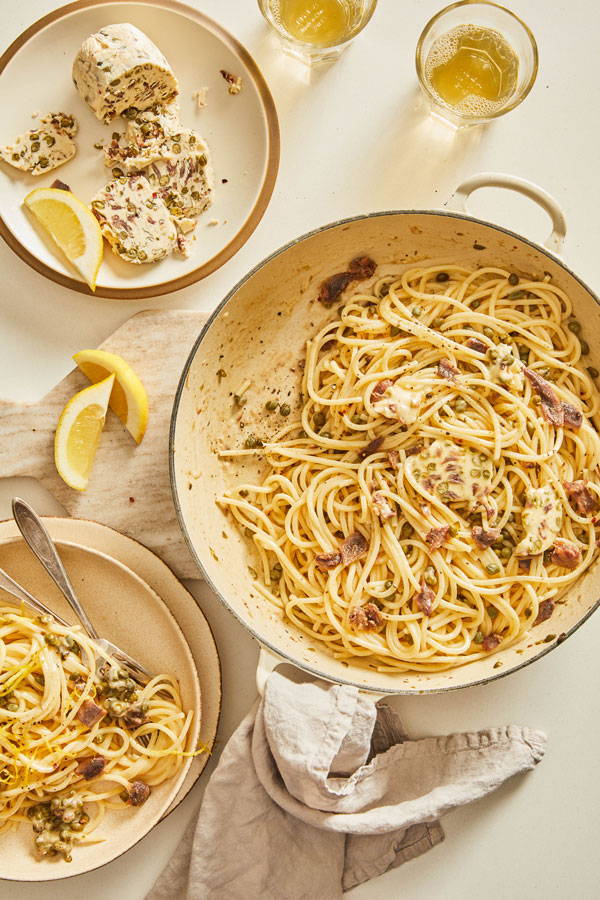 Recipe: Anchovy and Caper Butter with Spaghetti alla Chiatarra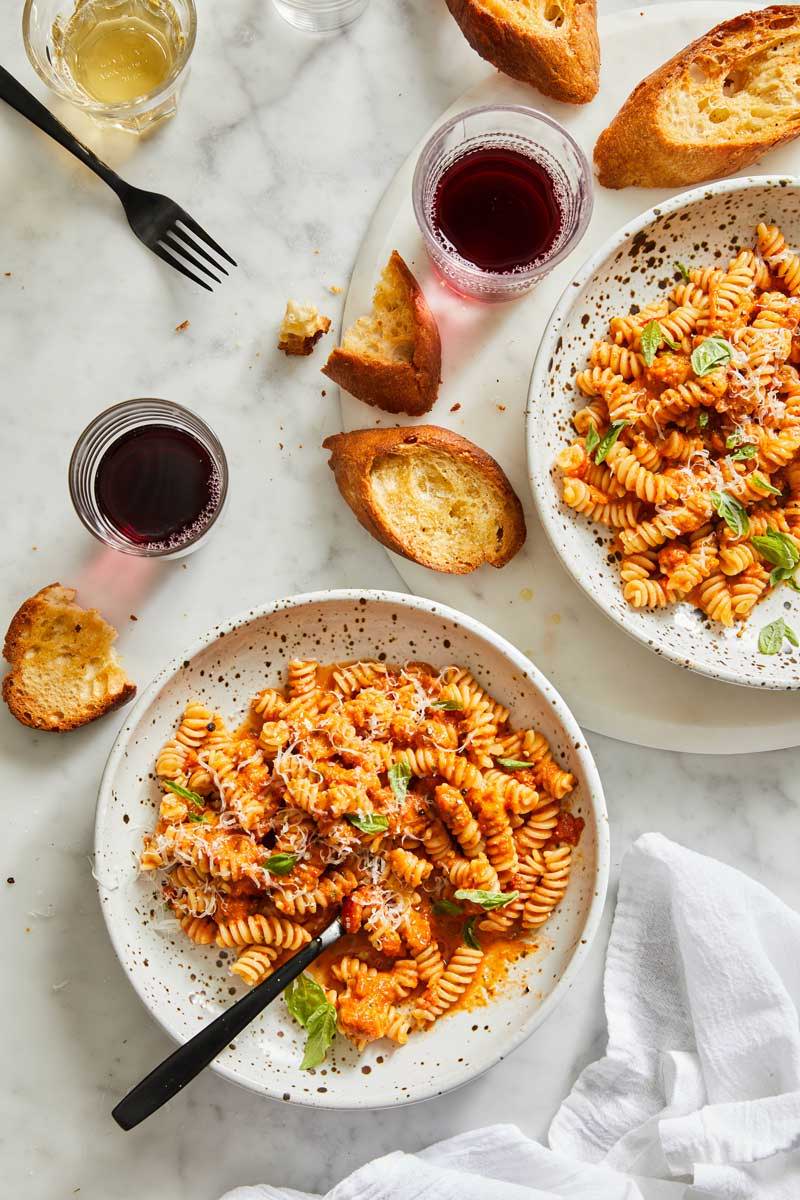 Recipe: Spicy Vodka Sauce With Pesto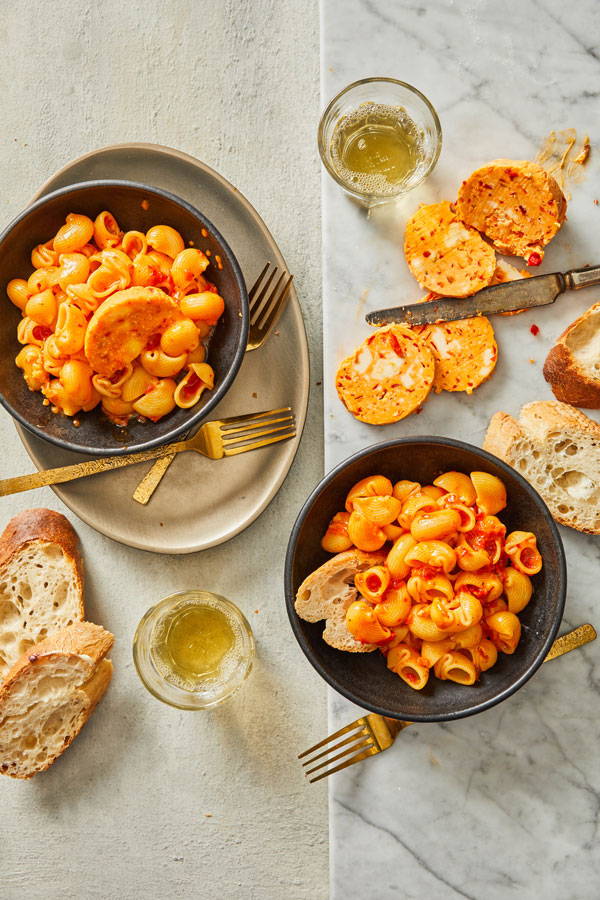 Recipe: Calabrian Parmesan Butter with Shellbows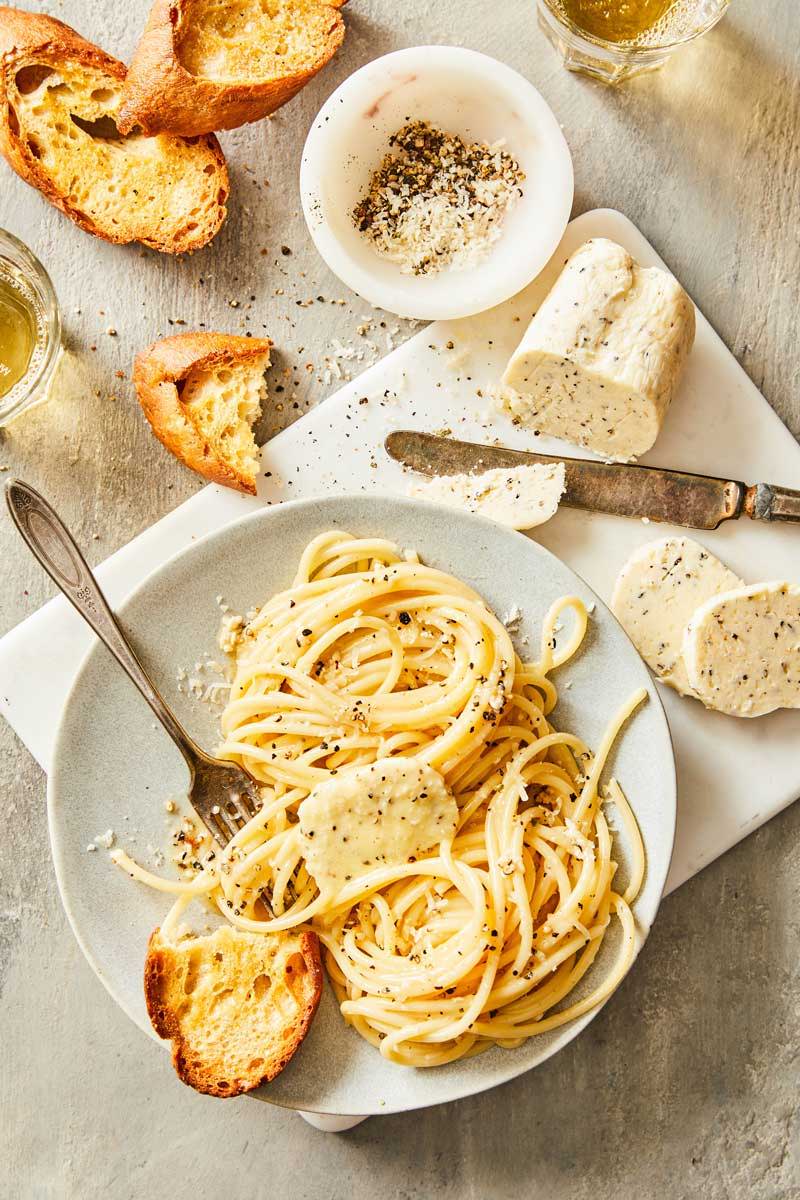 Recipe: Cacio e Pepe Butter with Bucatini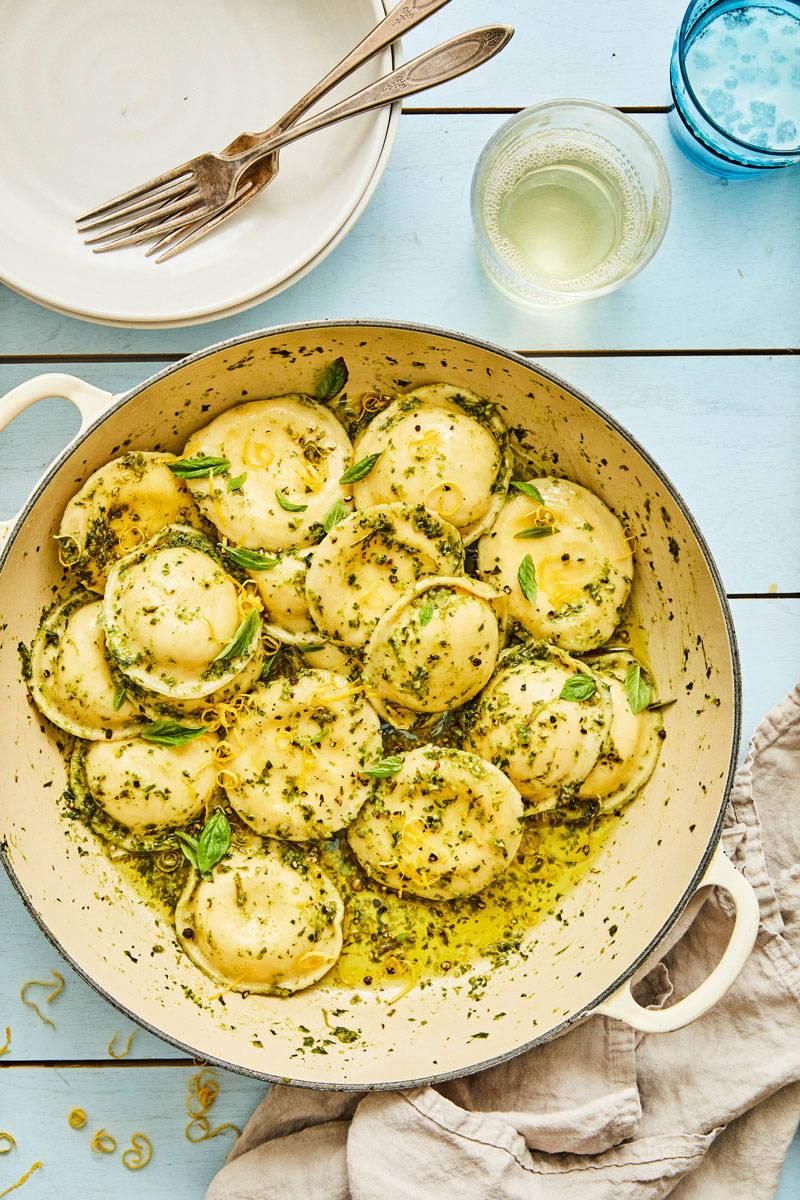 Recipe: Ravioli with Lemony Pesto Sauce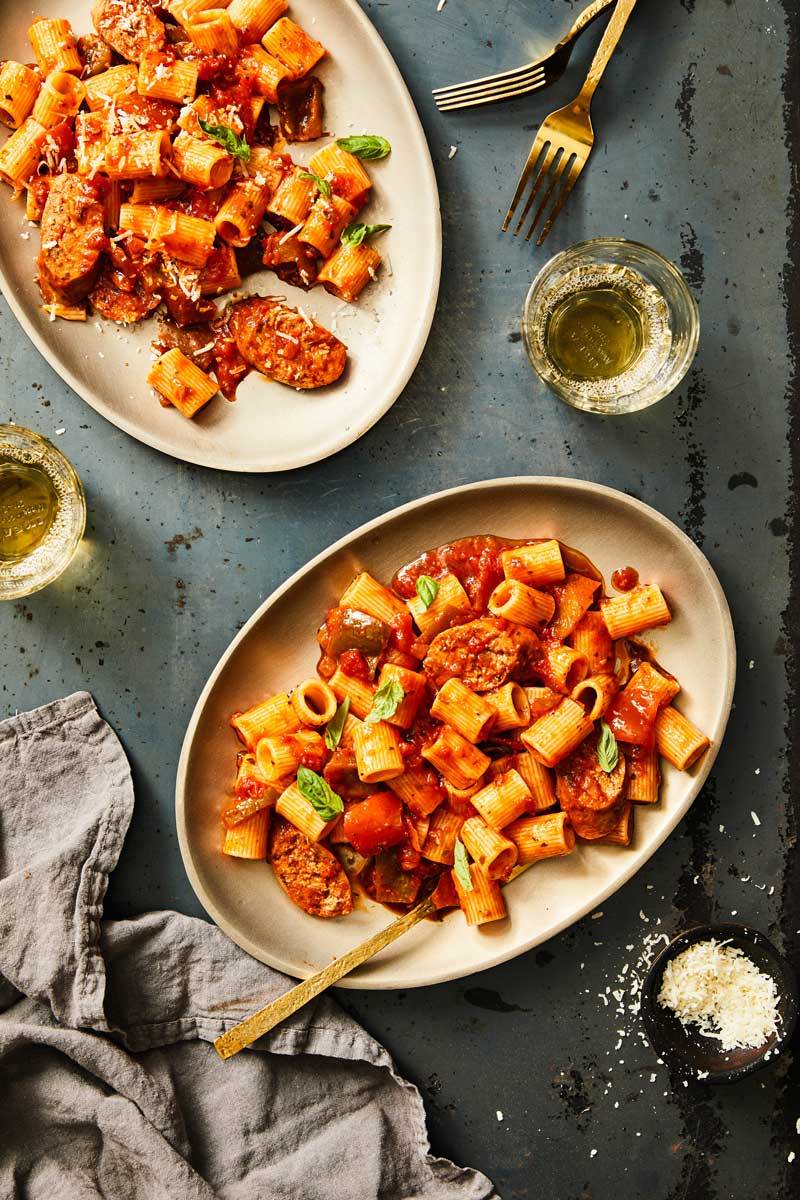 Recipe: Sweet Pepper & Onion Pasta with Italian Sausage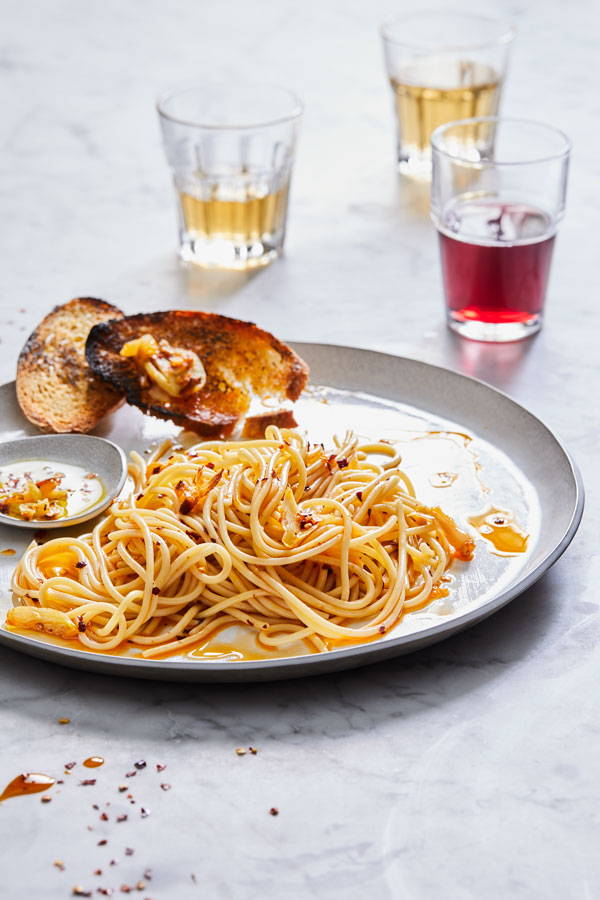 Recipe: Spaghetti all'Aglio, Olio e Peperoncino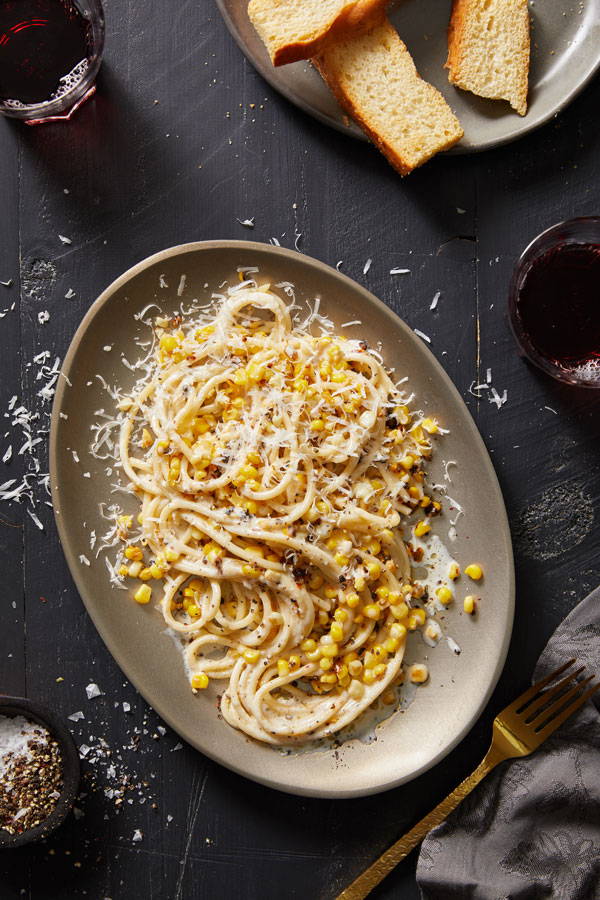 Recipe: Summer Corn Cacio e Pepe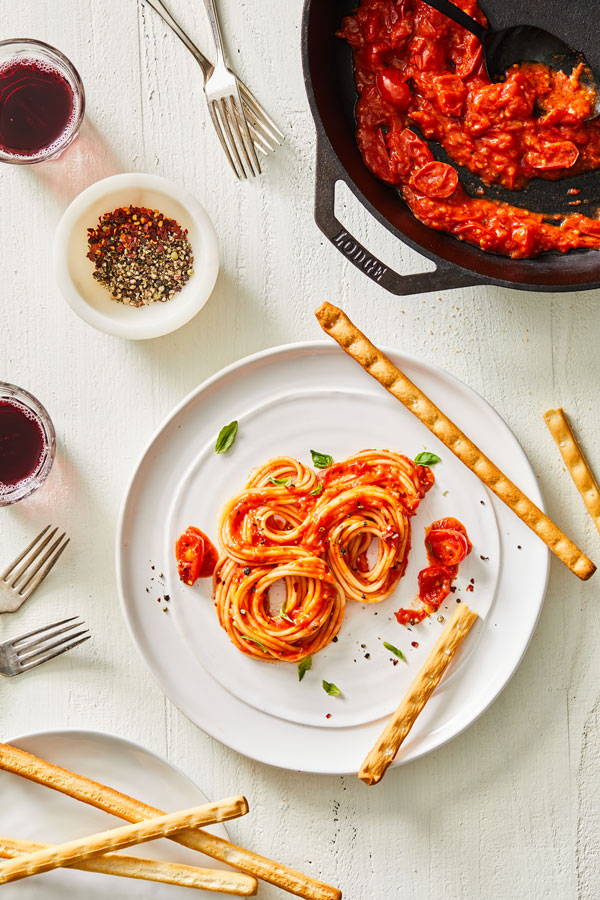 Recipe: Pasta Pomodoro Recipe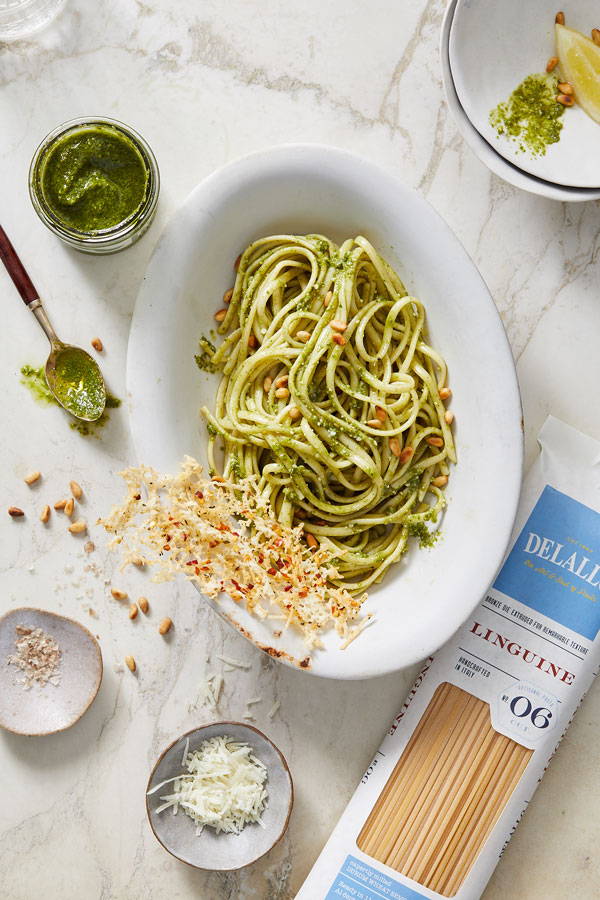 Recipe: Pesto with Linguine Recipe
Recipe: Quick & Easy Amatriciana Pasta Sauce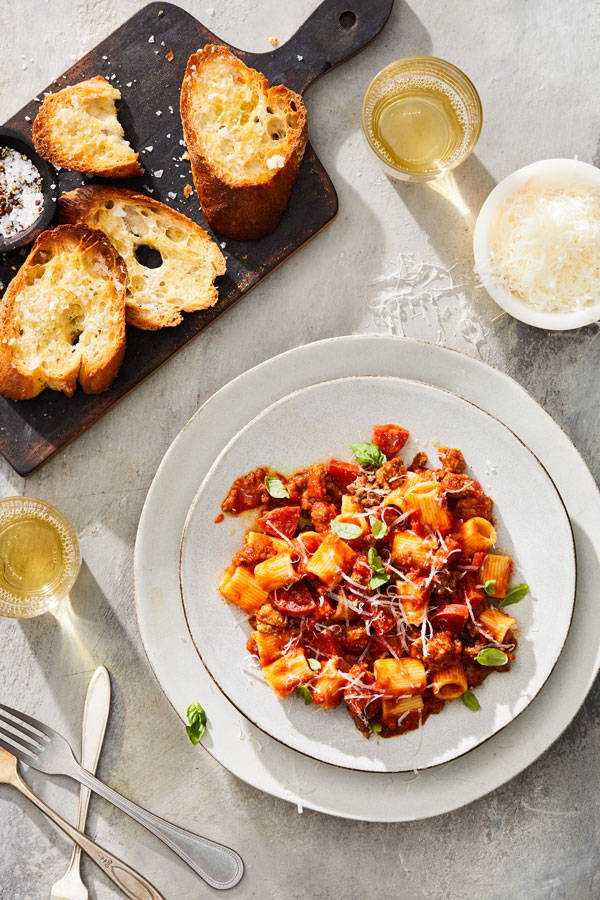 Recipe: Meat Lovers' Marinara
Recipe: Cheesy Tomato-Basil Tortellini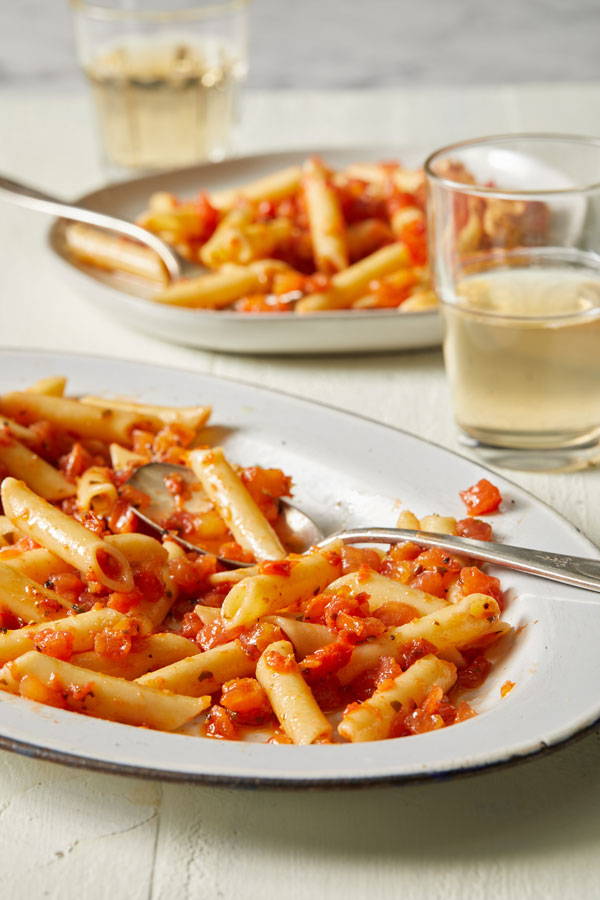 Recipe: Tomato Bruschetta Pasta
Recipe: 5 Ingredient Pumpkin Alfredo
Looking for other easy weeknight meals recipe ideas? Click here!