5 Times Our Pizza Dough Kit Can Help Beat "Dinner Dread"
"What's for dinner?"
There are days when these three little words can make even the most prepared "my pantry's pretty much always stocked" person…well, panic.
Do you go out? Order in? Throw together some sort of Franken-meal from random ingredients from your pantry?
No, no and no. The answer is simple!
Stock up on our pizza dough kits and you'll never have a dinner emergency again. We're talking delicious homemade pizza in just over an hour.
Here are 5 situations you can bake your way out of IF you've got a pizza dough kit or two at the ready.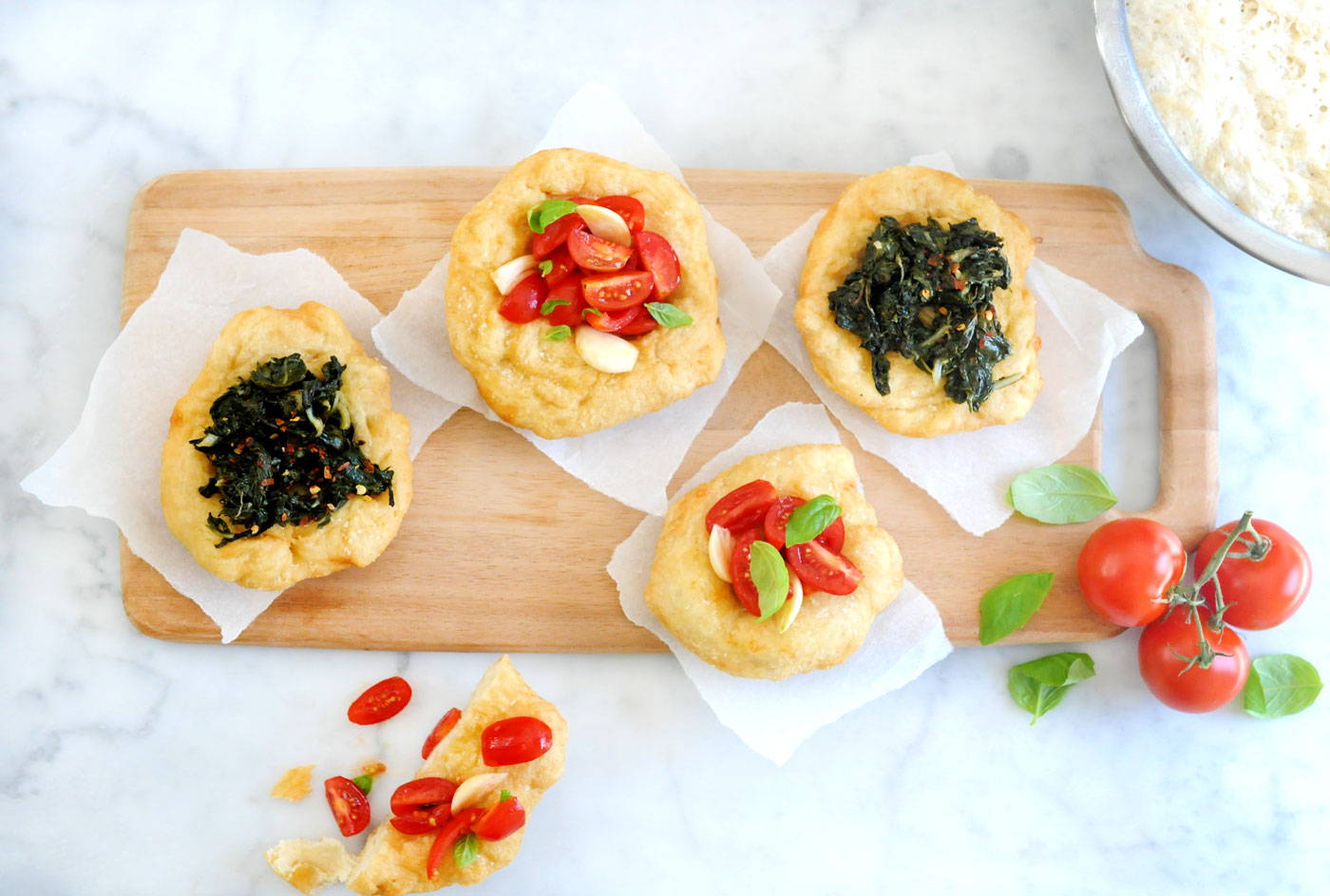 "I just couldn't make it to the store before dinner."
We've been there. Whether it's a hectic day running after little ones or a surprise traffic jam on your way home, there are days when a grocery store run isn't doable before dinner needs to be on the table.
If you've got dough (but no cheese or sauce) it's no problem! Try our Pizza Fritta, which technically translates to Fried Pizza. With yeast and a little olive oil, you can create golden, crispy rounds of dough perfect for any toppings you may have in your fridge. Worst-case scenario, you can pretend you're at the carnival and indulge in the most delicious fried dough you've ever had. That doesn't sound like an emergency to us!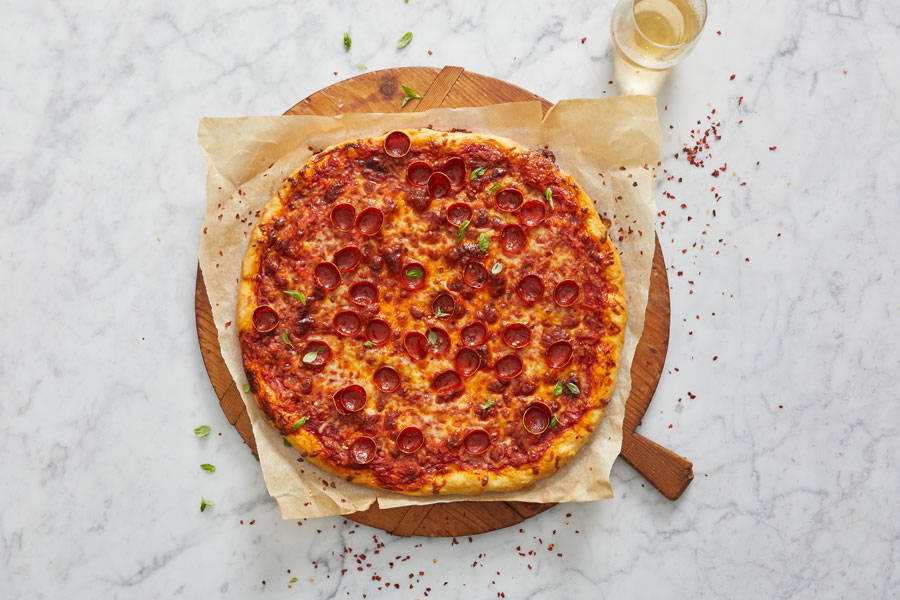 Recipe: Italian Pepperoni Pizza
"Oh hello! We weren't expecting you!"
Have you ever had friends pop in unannounced suspiciously close to dinnertime? Or had your kids show up with half the neighborhood and ask you "Can they stay for dinner?" Ugh! Stressful with a capital S!
These folks may not be expecting you to feed them, but when you've got a ravenous family, you might as well. Even if you're low on food for a crowd, a couple of our pizza kits can get you through without breaking a sweat.
Throw some pepperoni or sliced prosciutto on the pies and you're back in business. You can exhale now.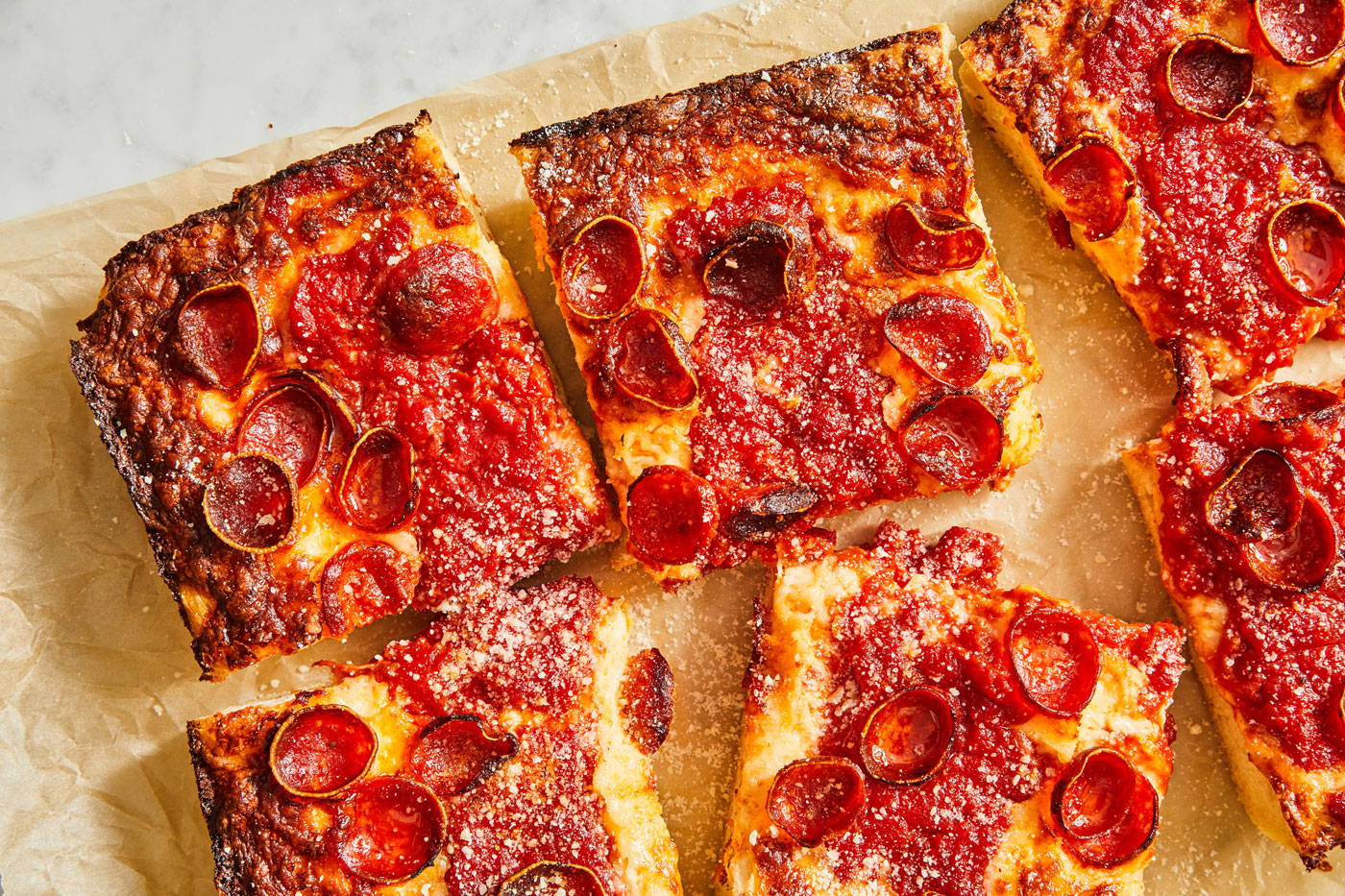 Recipe: Detroit-Style Pepperoni Pizza
"I've got a picky pack of pizza eaters."
One wants deep dish, one's craving thin crust and one's set on a Stromboli?
We've got you!
Whether you want a traditional thin crust or a Detroit-style pie , our high-quality wheat can make it happen like magic. How? The super-fine grind, along with the ideal gluten content, creates the perfect elasticity for many different kinds of pizza dough.
Go ahead and make a couple types of crusts and then just freeze what you don't use! It'll be good for 3-5 weeks. More than enough time for those picky pizza eaters to disagree on crusts all over again!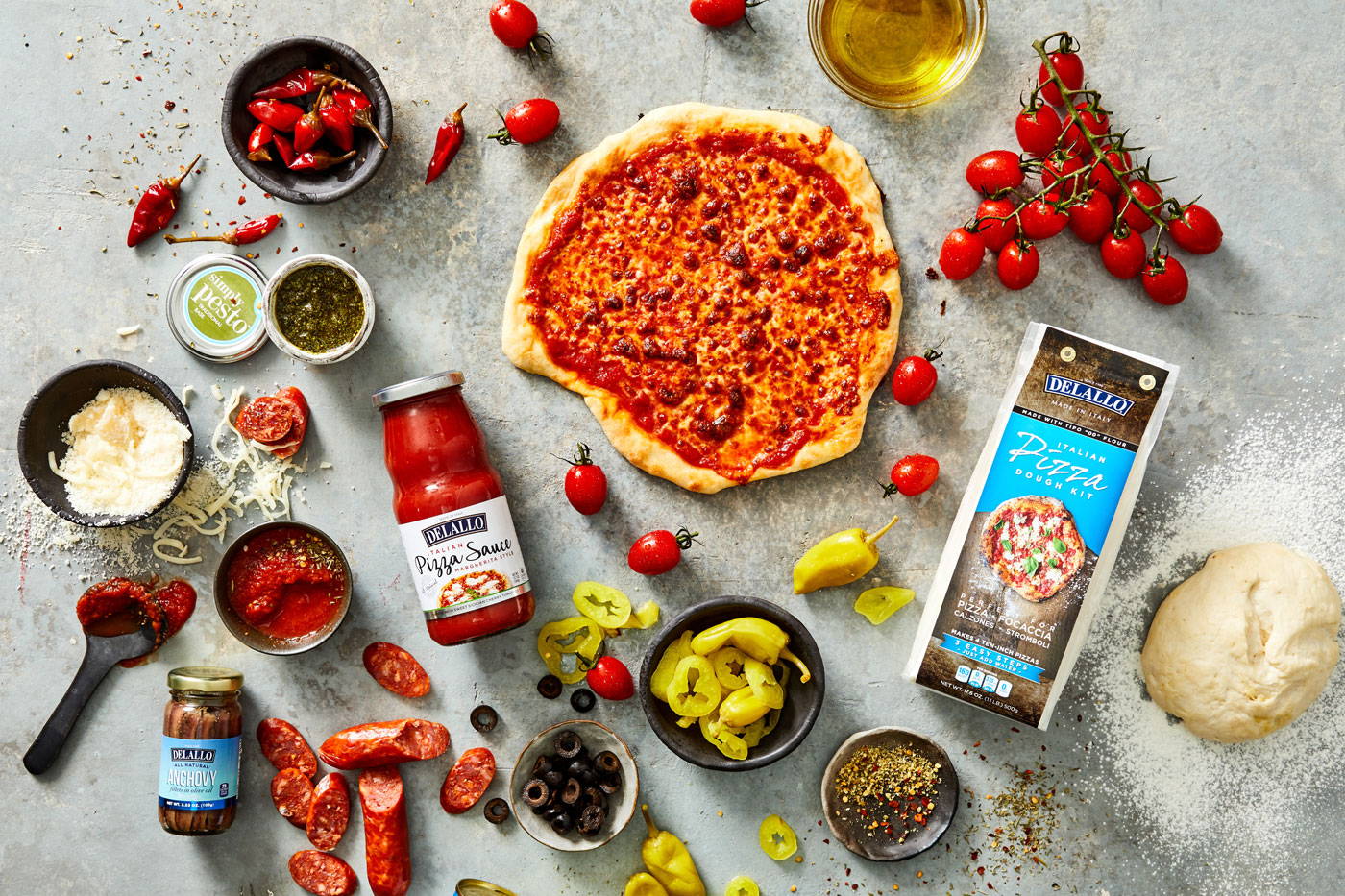 "I don't have a lot of time to spend on making dinner."
Sometimes a hot, delicious family dinner slips from the very top of your priority list in the morning to the somewhere on par with finding that one infuriating missing sock in the afternoon.
It's not your fault, it's just…life.
But, if you can spare 3 minutes to knead the dough and set it aside in the afternoon, when dinnertime rolls around you're just 15 minutes away from a steaming, hot delicious pizza. You'd have to wait at least triple that if you were to order takeout.
When we say fast we mean fast!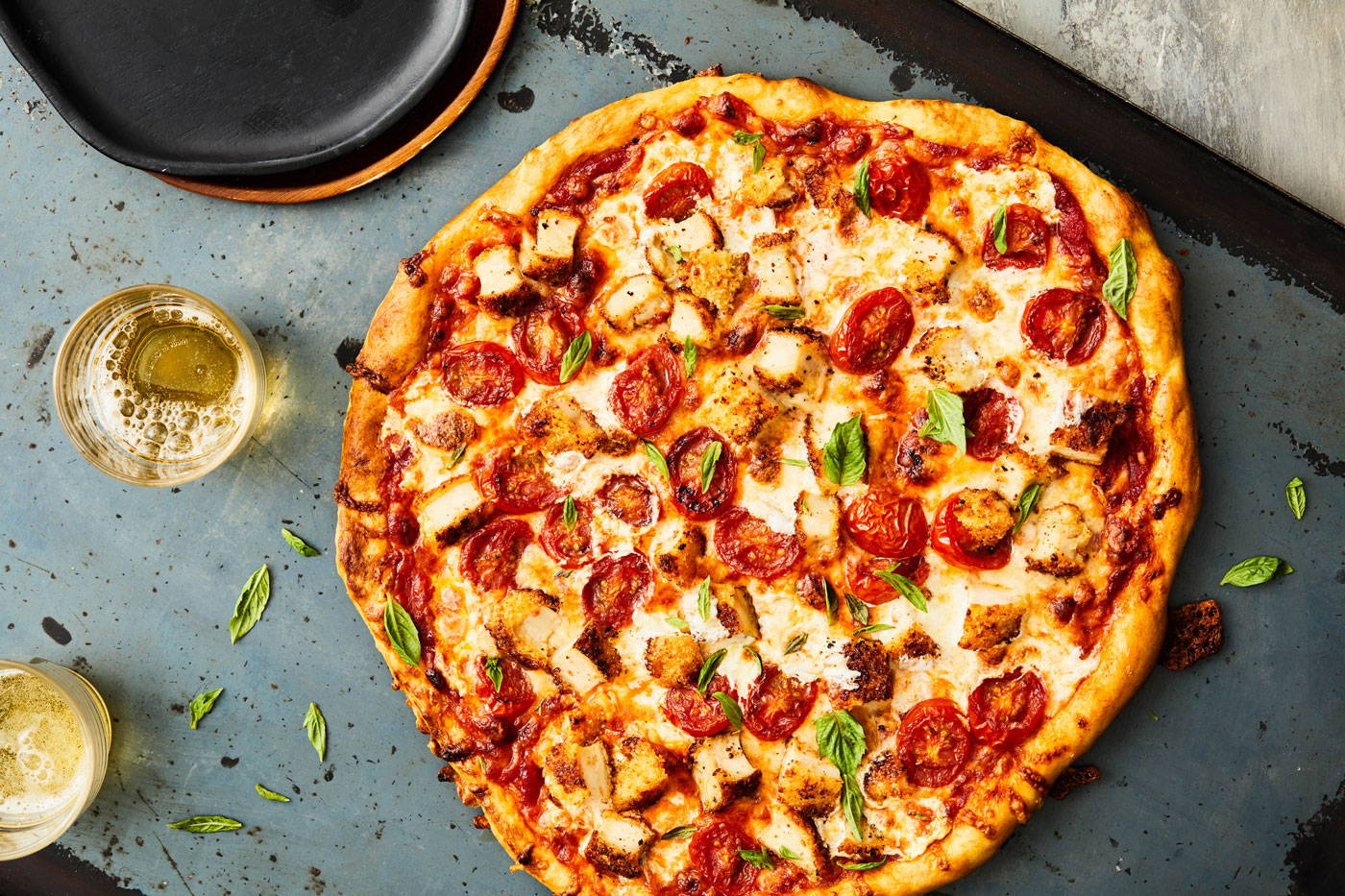 Recipe: Chicken Parmesan Pizza
"The babysitter's on her way and the kids haven't been fed."
If there's one thing that most kids can agree on it's how much they love pizza. And babysitters were kids once, right?
If you're heading out to dinner and a movie with your honey, it's just common courtesy to feed your sitter. And if you have a kit, it shouldn't be a problem! That's because one kit makes 1 Chicago-style deep-dish crust, 2 thick crusts, 4 thin crust personal pizzas, 1 large sheet pizza or 1 large calzone!
And if you've got a sitter who's up for some fun experimentation in the kitchen, why not stock up on fun toppings and let them go wild! If your sitter is on the younger side, you may want to set an alarm on your phone to send a text reminding her to turn off the oven after the pizza's done.
So, have we convinced you yet? Versatile, quick and easy as can be, our DeLallo Pizza Dough Kits are the perfect way to whip up a meal (and say goodbye to dinner dread for good!)
Shop: Italian Pizza Dough Kit
Shop: Pizzeria-Style Pizza Sauce
Shop: Imported Italian Pizza Sauce