All About Sun-Dried Tomatoes
A Sweet Discovery
Who knew that allowing juicy ripe tomatoes to dry in the heat of sunlight would turn them into such a stunning antipasto and ingredient? The Southern Italians did— that's who! Before the many modern methods of food preservation like canning and freezing, Italians found a unique way to enjoy the beloved tomato long after harvest. Italians arranged slices of garden-fresh tomatoes on their rooftops, leaving them to dehydrate in the summertime rays. From this simple discovery, they learned how to capture that desired tomato flavor, but moreover, the sun-dried tomatoes, or pomodori secchi, were even more flavorful than they anticipated with an intensified sweetness.
What You Need to Know
Traditionally, sun-dried tomatoes were made with red-ripe plum tomatoes, but they can be found in varieties ranging from red to yellow. Due to the evaporated moisture, sun-dried tomatoes become darker and pleasantly chewy, often packed in oil to preserve their bite. But the oil serves another purpose: it can be used to add more flavor to dishes that call for olive oil. Simply substitute the amount of olive oil in a recipe with sun-dried tomato oil.
Super Flavor Pairings
Chili peppers

Basil and other Italian herbs

Lemon

Avocados

Goat cheese

Shrimp

Roasted chicken
Powerful Pantry Staple
You should always have a jar on-hand to amp up your creations. DeLallo Sun-Dried Tomatoes are packed in olive oil and delicately seasoned with select herbs and spices, making them a vibrant kitchen condiment ready to add instant gourmet flavor to numerous dishes. Introduce them to your favorite recipes whole, sliced, diced, chopped, pureed or julienned. Like most pantry staples, sun-dried tomatoes have a super long shelf life, making them an easy addition to your meals. Just remember, once opened, be sure to refrigerate.
Give your homemade pasta sauces a new edge.

The perfect complement to fresh, tangy cheeses as a bruschetta.

Bring life to breakfast: omelets, potatoes and frittatas.

Lavish your panini with a sun-dried tomato spread or relish.

A sweet addition to summery pasta salads and greens.

Party favorite added to creamy cheese dips and salsas.
Our Favorite Sun-Dried Tomato Recipes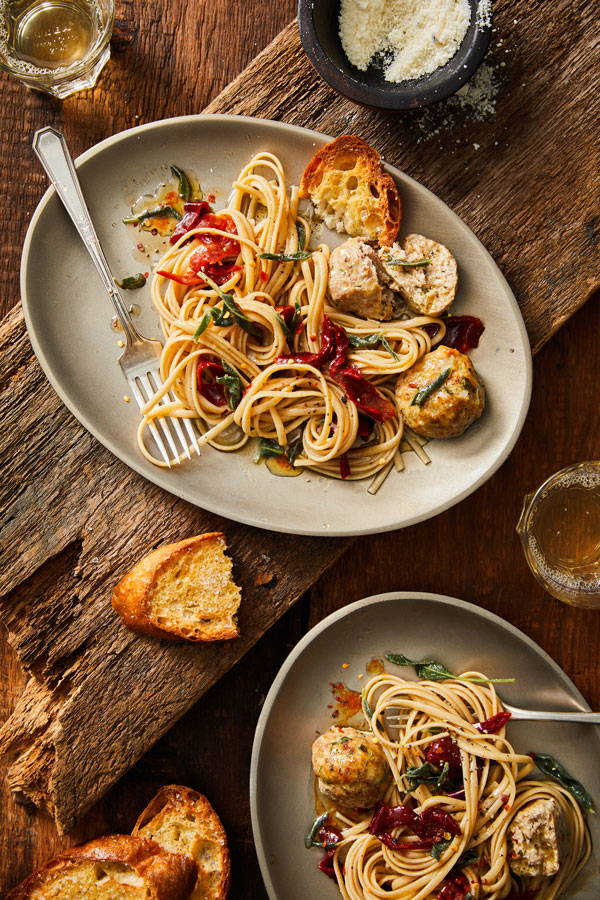 Recipe: Sun-Dried Tomato Turkey Meatballs
Recipe: Chicken Bacon Gnocchi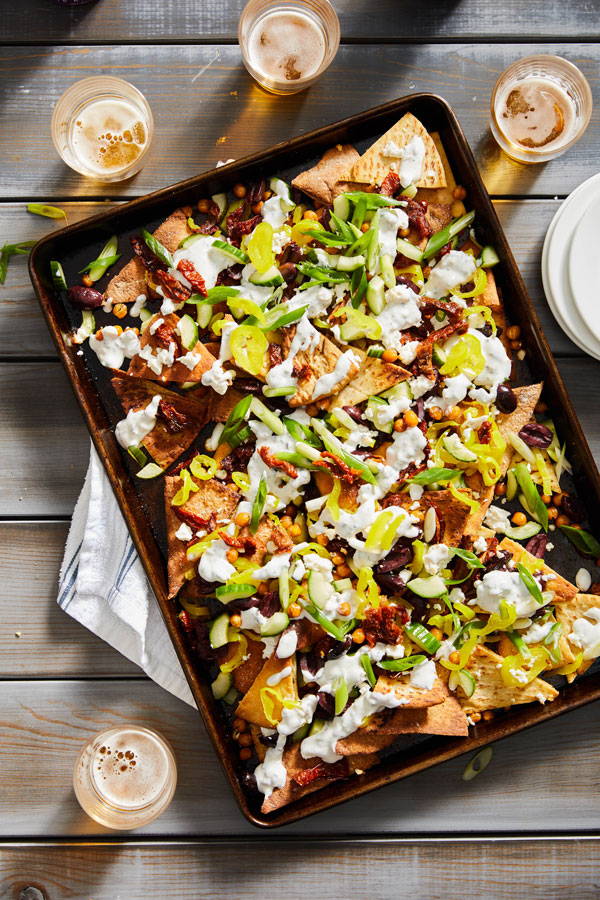 Recipe: Mediterranean Nachos with Olives