There are plenty of ways to make a good martini. You can use gin or vermouth, serve it shaken or stirred, or even make it extra "dirty" with a few olives. But you know what really elevates a good martini to a great cocktail? Good olives. Read on for all the details about how to make a martini, plus our suggestions for the best olives to use.
What's a Martini?
Let's start with the basics. To keep it simple, a martini is a chilled cocktail made with a base of gin or vodka and a splash of vermouth. The original martini was made with gin, but fans of James Bond know that vodka martinis are pretty popular, too. When you're making a martini, start by choosing quality spirits. Depending on your preferences, you may want a dry gin or one with a complex fruity or botanical flavor. The vermouth, however, should be dry. Shop around for brands you like and you'll get an idea of how you like your martinis to be made.
Wet or dry?
It certainly sounds cool to order a "dry martini." But you better know what you're in for! A dry martini contains less vermouth, so the majority of the cocktail is made from vodka or gin. Since vermouth has a lower alcohol volume than gin or vodka, a dry martini can get pretty boozy. Order one at your own risk!
Shaken or stirred?
Once you've chosen your spirits, you need to decide how you want to mix them. Either pour the ingredients into a cocktail shaker and shake them to combine, or place the ingredients in a jar or glass and stir them together. Ultimately, you want to be sure the martini is well-mixed and chilled before you strain it into a glass. Keep in mind that shaking a cocktail usually results in ice shards getting into the glass–and this can water down your martini.
Garnishes
Depending on your tastes, you might want to add citrus, lemon peel, or olives (our favorite!) to your martini. Here's a breakdown of what that means:
Dirty martini – This is a martini garnished with olives and potentially some olive juice or brine from the jar. This makes the martini a little salty.

Gibson martini – A pickled onion provides a delicious accompaniment to a crisp, cool martini.

Citrus peel – A twist of lemon or orange peel can provide a fresh, zesty flavor so the gin or vodka isn't too overpowering.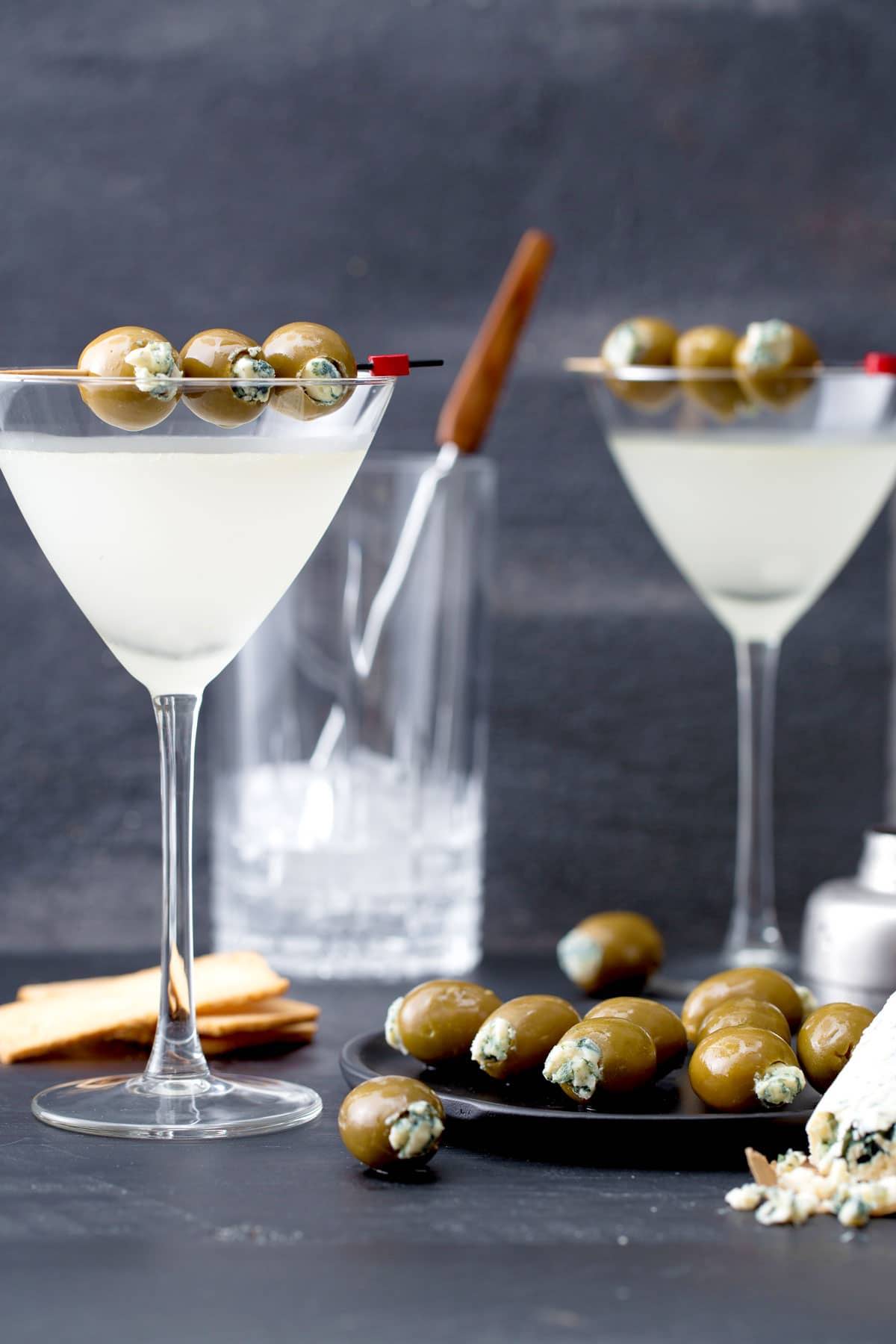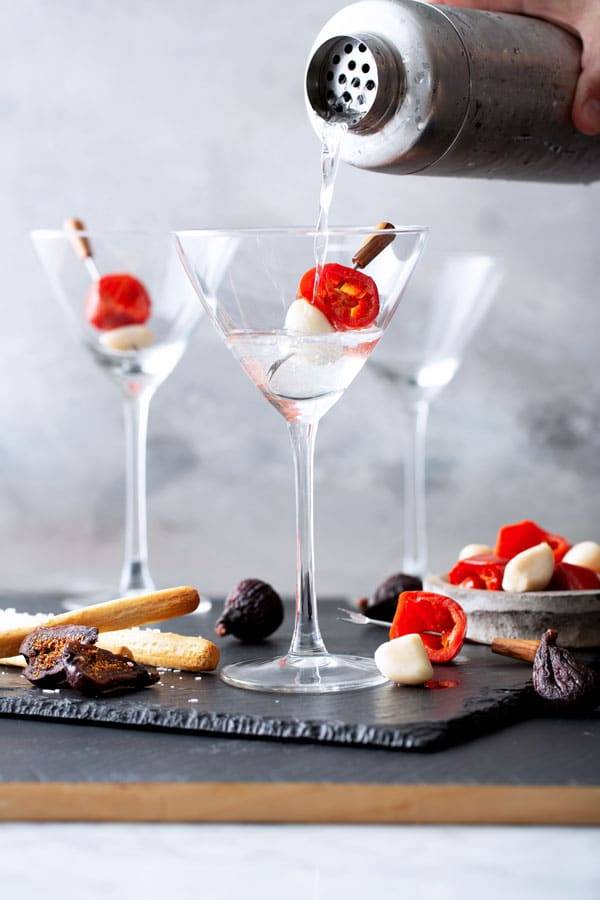 Recipe: Dirty Blues Martini
Recipe: Fresh Garlic & Hot Pepper Martini
How to Make a Dirty Martini
Now that you know how martinis can vary, it's time to make your own dirty martini! All you need is 2.5 ounces of gin or vodka, a splash of dry vermouth (allow your taste buds to guide you to the perfect proportion), ice, and some tasty olives. Start by combining ice, gin or vodka, and vermouth in a glass or shaker. Shake or stir your martini until the ingredients are combined and well-chilled (seriously, nobody wants a lukewarm martini). Then strain your martini into a chilled glass.
For a dirty martini, we recommend these incredible olives: