14 Ultra-Delicious Macaroni Recipes
What's more comforting than cheesy macaroni recipes?
What you might not know is that there is more to mac n cheese than the boxed version that you coveted as a kid. Sure, there's a time and place for elbow macaroni and yellow cheese powder, but as adults, we crave something more from our meals. Lucky for you, we've created The Ultimate Mac 'n Cheese Recipe Roundup.
When it comes to family favorite macaroni and cheese recipes, there is a variation for practically every occasion, season, ingredient and diet. Whether you're looking for a quick and easy mac 'n cheese recipe for weeknights or an impressive gourmet mac and cheese recipe for the slow cooker, this collection of cheesy baked pasta recipes is all you'll ever need.
Swap the classic elbow pasta for potato gnocchi. Pillowy potato pasta takes your favorite comfort food to another level.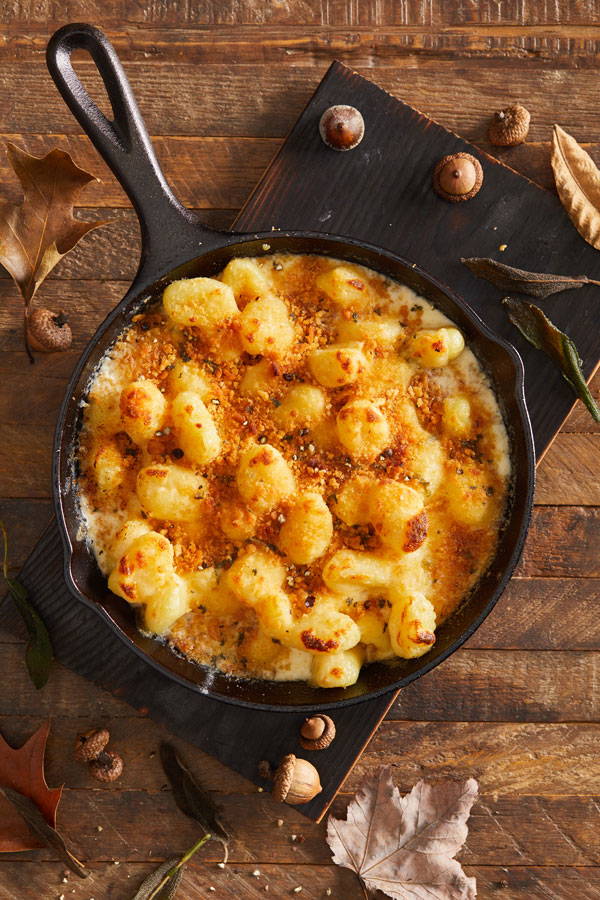 One of those comfort foods your family loves. The combination of herbaceous Italian tomato bruschetta and melty cheeses will have everyone at the dinner table cheering you on.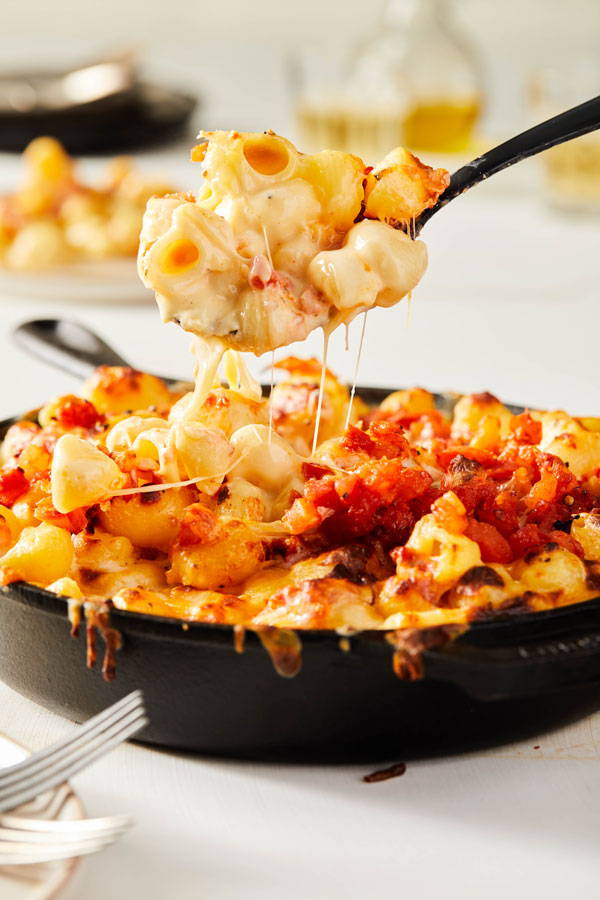 Swap a saucepan for a baking dish in this macaroni and cheese recipe. No blue box for this stovetop mac n cheese recipe: just fragrant basil pesto, curly Cavatappi pasta and creamy Havarti cheese.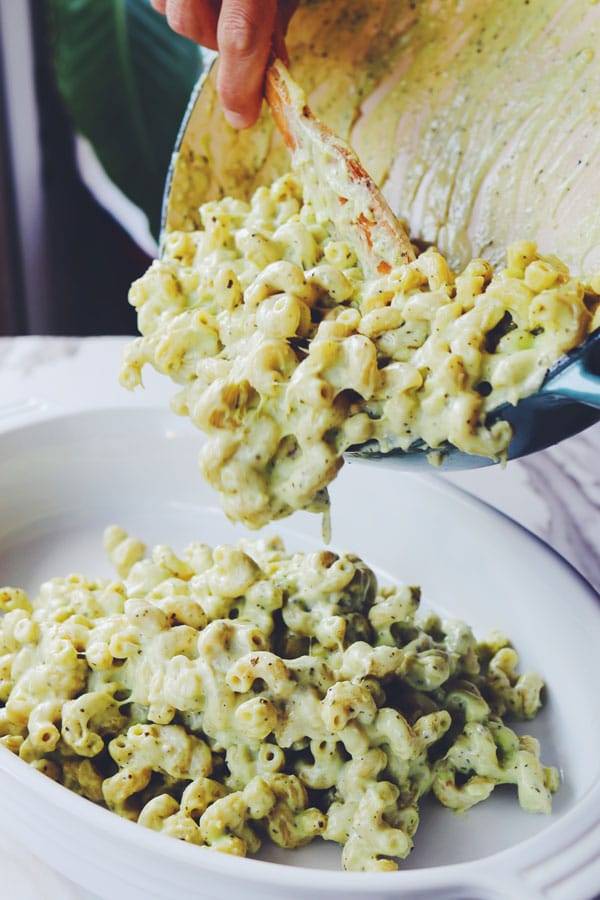 Upgrade your cheesy macaroni recipes with lobster. If you're looking for a winning date night recipe, this gourmet mac n cheese recipe will have your sweetheart swooning.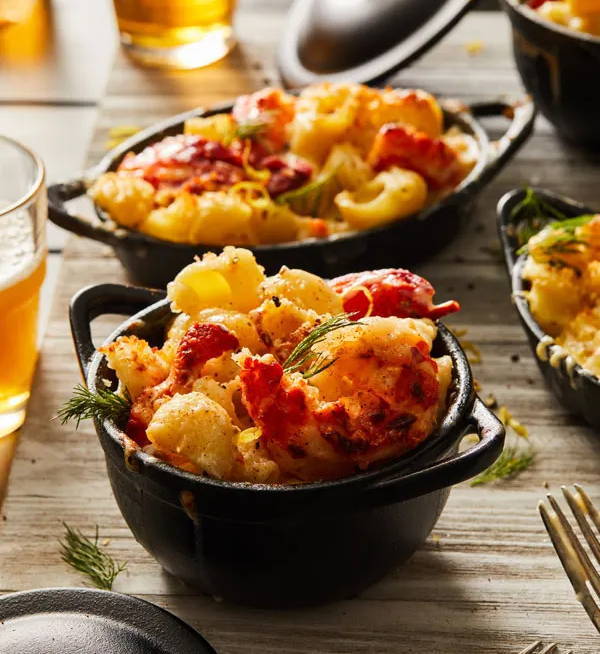 Get out your elbow pasta and your favorite Greek ingredients. This cheesy macaroni recipe is everything you love about Greek cuisine in one loaded mac n cheese dish: feta cheese, spinach, briny olives, oh my!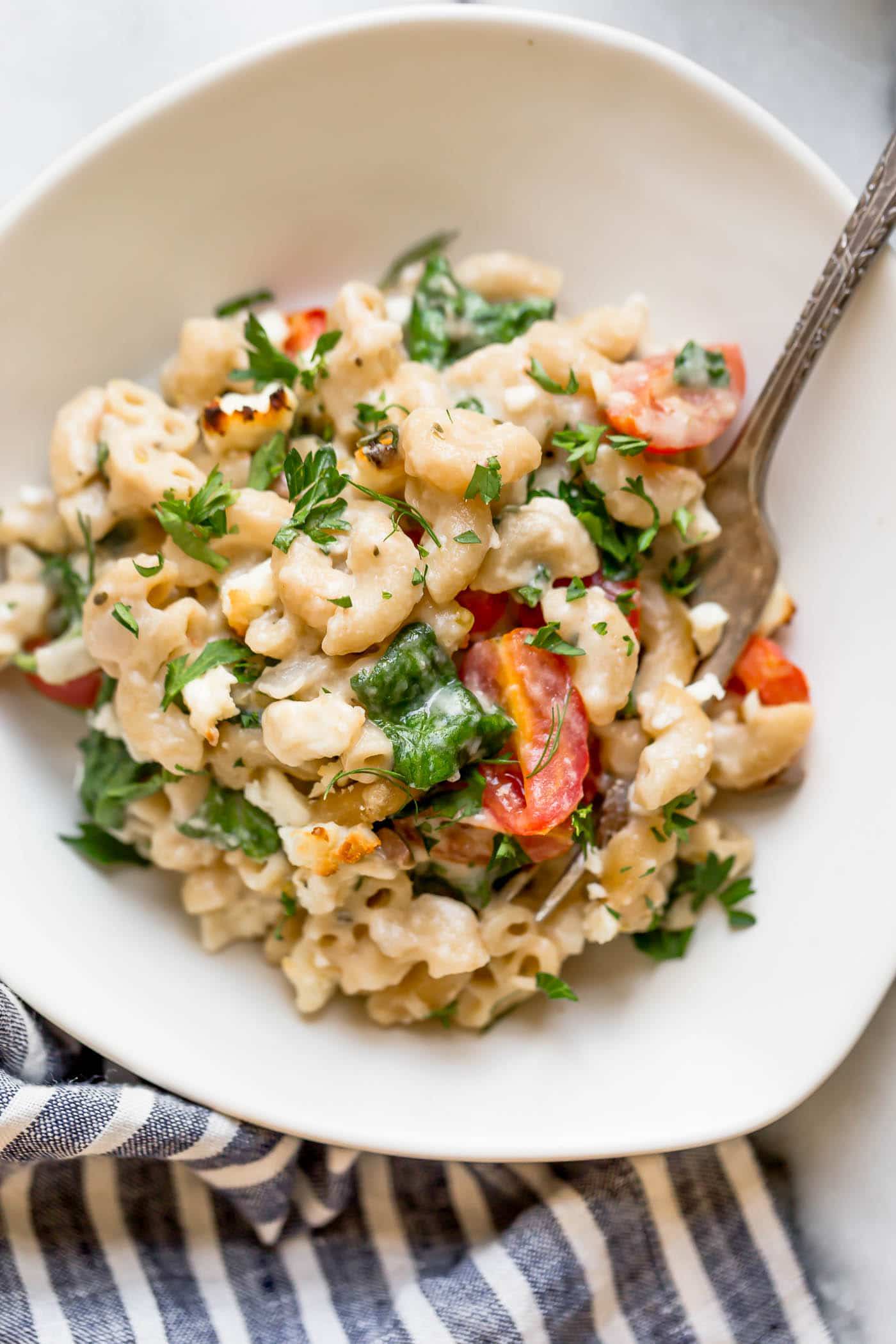 This baked mac n cheese recipe stars pillowy potato pasta and it's sure to hit the spot. Don't forget the addition of earthy kale and that crispy breadcrumb topping.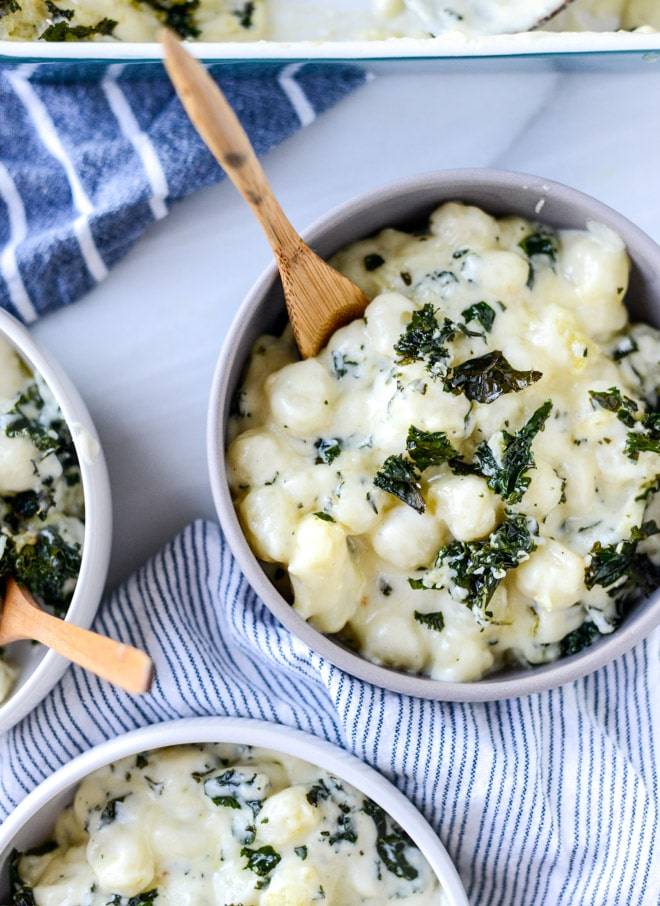 Looking for an upgrade on that boring mac and cheese? This loaded mac n cheese recipe has it all—from zesty Italian sausage to earthy mushrooms to our signature creamy tomato Vodka Sauce.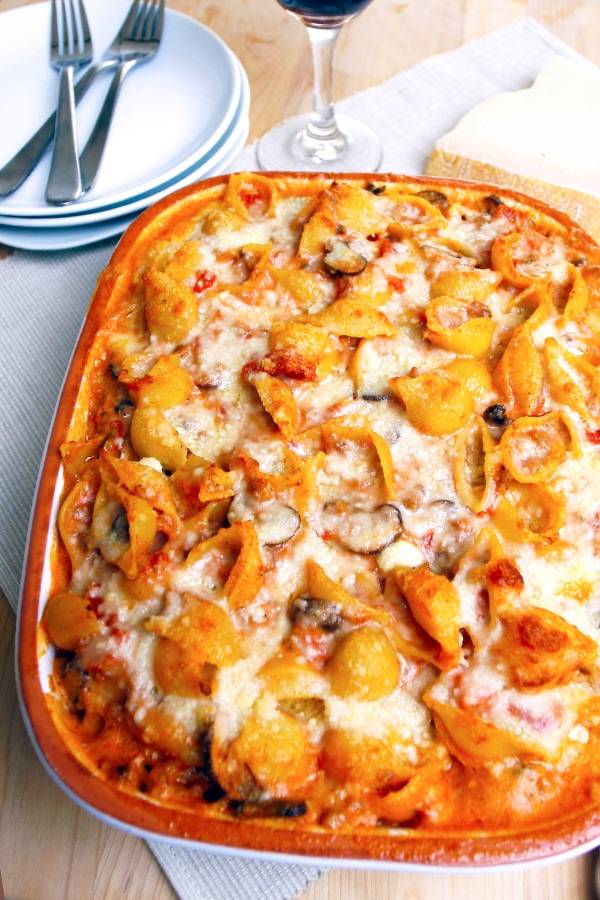 No gluten? No problem. This gluten-free mac n cheese recipe (and our prized Italian Gluten-Free Pasta) is an incredible variation of the cheesy macaroni recipe of your childhood.
It's time to spice things up with this Southern-inspired mac n cheese. Andouille sausage and cajun shrimp promise this recipe is like none you've ever tried before.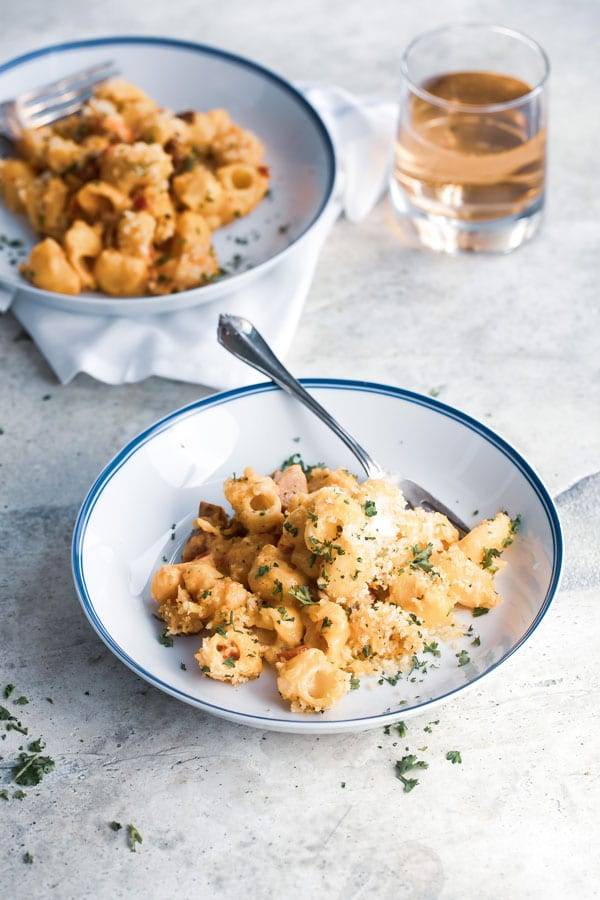 A healthy take on two favorites, taco chili and mac n cheese, this weeknight recipe brings in BIG flavor while going easy on the calories. One of those unforgettable cheesy macaroni recipes.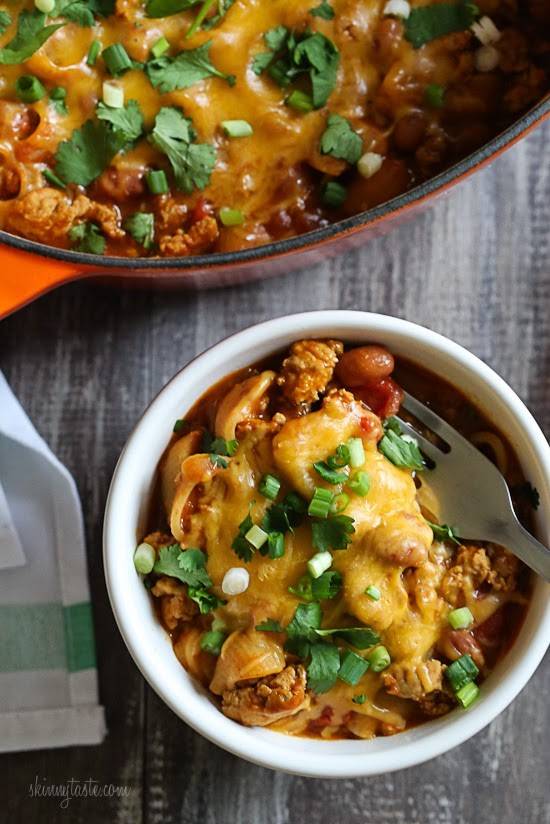 This vegan mac n cheese is easier than you think. The no-cook pumpkin and cashew sauce brings an irresistible creaminess and savory flavor that you need to taste to believe.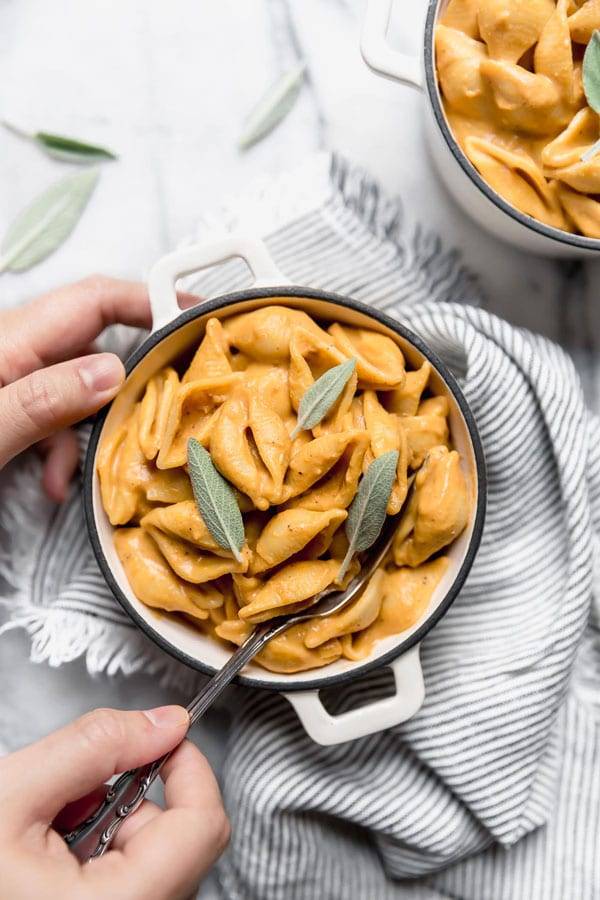 This is seriously the mac n cheese recipe of your dreams… down to the crisp buttery cracker topping. Sure to be a family favorite!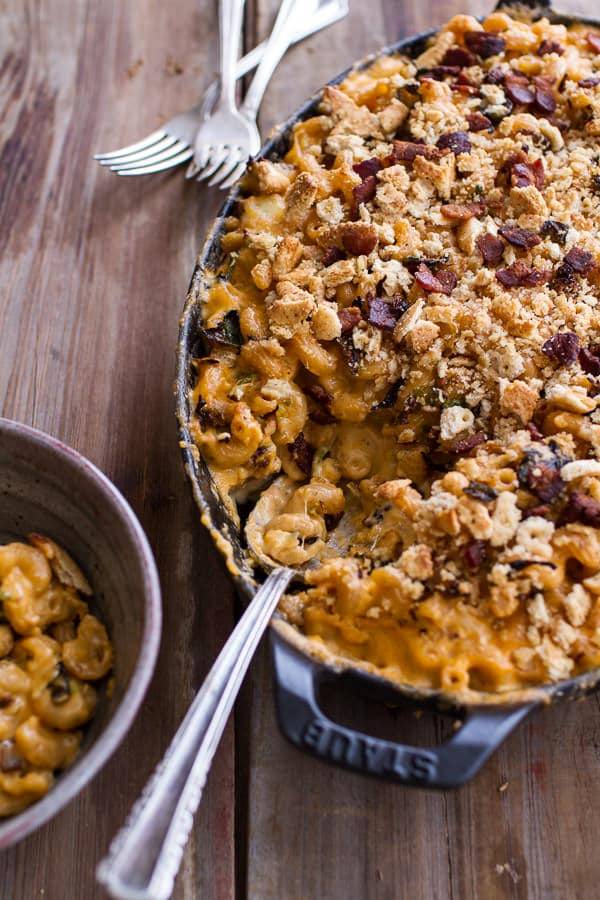 This macaroni and cheese with bacon and gruyère is great for special occasions like Thanksgiving and Christmas, or any night you're craving comfort food!
Summer Vegetable Mac and Cheese is the perfect end of summer dish the whole family will love.