6 Amazing Meat And Cheese Platters Guaranteed To Impress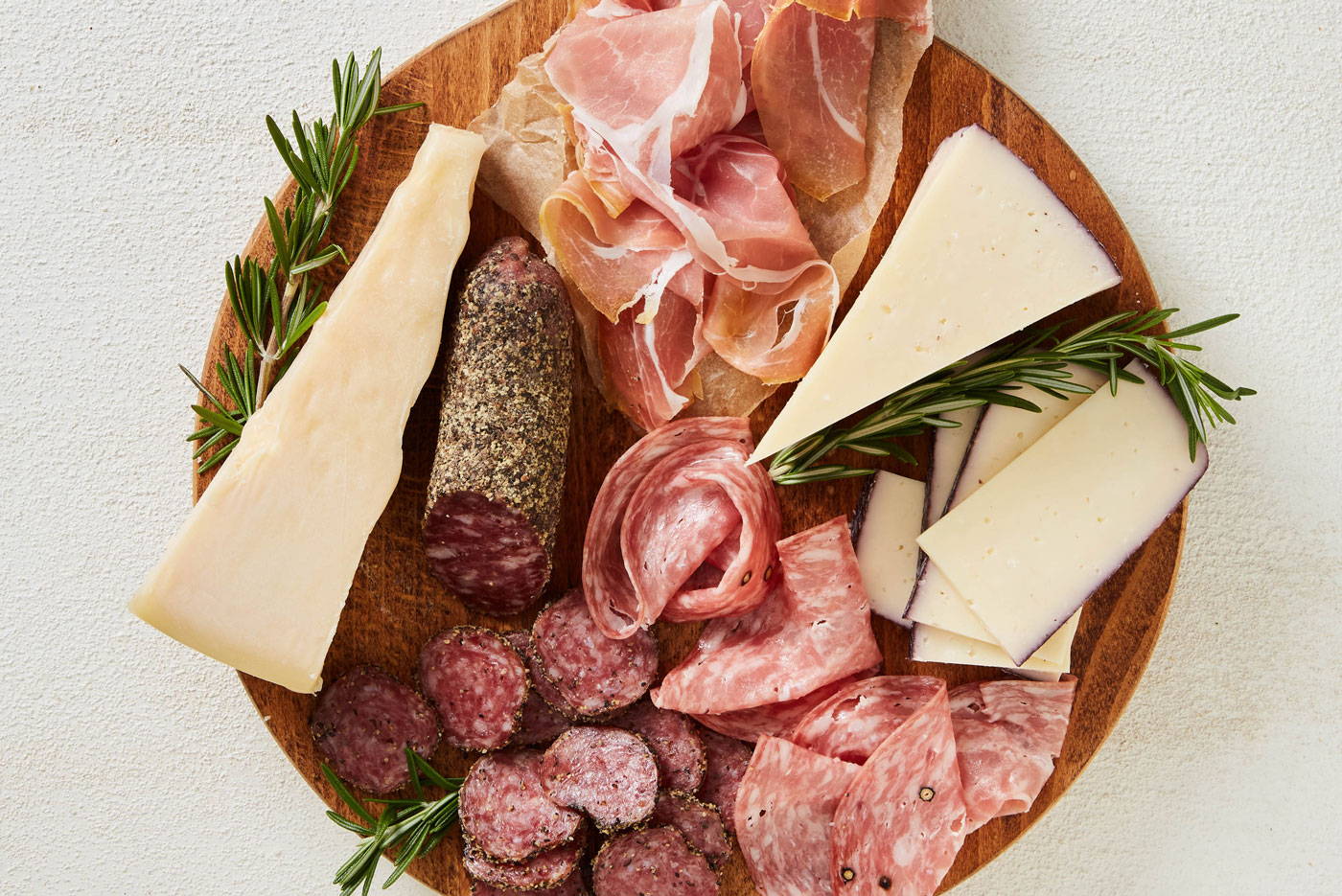 Ready to wow with charcuterie? These impressive meat and cheese platters are artfully curated by our entertainment experts for the perfect flavor pairings of cured meats, specialty cheeses, antipasti, dried fruits, nuts and more. Whether you are looking for a generous gourmet gift for your favorite people or a stunning meat and cheese tray for your next get-together, these loaded charcuterie collections have it all.
Create a swoon-worthy meat and cheese platter with this "Best Of" collection. This well-rounded collection features meats, cheeses and colorful complements like buttery green olives and chewy dried apricots.
This crave-worthy collection of cured meats and cheeses is perfect for grazing. We even include the perfect party platter accompaniments: olives, tangy-sweet peppers and crispy focaccia toasts. Just add the drinks!
All out of entertaining ideas? Let DeLallo do the work with this perfectly paired collection of meats and cheeses. Up the ante with spicy mustard, olives, fresh fruits and crispy gourmet toasts.
If you're looking for a crowd-pleaser, this over-the-top charcuterie box is ready to get the party started. We feature a savory selection of prized salumi and cured meats along with best-loved cheeses, stuffed olives, toasts, nuts and more. Oh, and we even include a gorgeous charcuterie board for serving it all up.
Whether you're looking to serve or gift something stunning, consider this eye-catching collection of traditional Italian charcuterie. We include two kinds of cheese, spicy Dijon mustard, salty pistachios and crispy gourmet toasts for the perfect complementary flavors.