11 Delicious Penne Pasta Recipes To Make Any Weeknight
If you're looking for some penne pasta recipe inspiration, you're in the right place.
Penne pasta is one of the most popular and recognizable pasta shapes in all the world. In fact, you probably have some in your pantry right now. (If not, this is your reminder to grab some!) This iconic short cut is named for its "quill" (or "pen") shape. Classified as a tube pasta, penne is more narrow and longer than Rigatoni. Its hollow center, outer ridges and angled ends make it the perfect pasta for capturing sauces—from hearty meat ragùs to creamy tomato sauces like Penne alla Vodka.
It's no wonder that penne pasta is so popular. It's a versatile short cut that dazzles a myriad of dishes for every season and every occasion. When we think of winter comfort foods, cheesy baked pasta with penne is at the top of our list. In summertime, penne gets its feature in picnic pasta salads—both creamy macaroni salads and the kind dressed in olive oil and Italian seasonings. Penne shines in simple dishes too. Cook up some al dente penne pasta then dress it in olive oil, ground black pepper and grated Parmesan cheese for a quick and easy weeknight meal.
Whether you are planning an easy weeknight meal for the family or cooking up something impressive for your weekend dinner guests, penne is your go-to pasta. Its slim tube shape and pointed ends give it a touch of class—don't you think?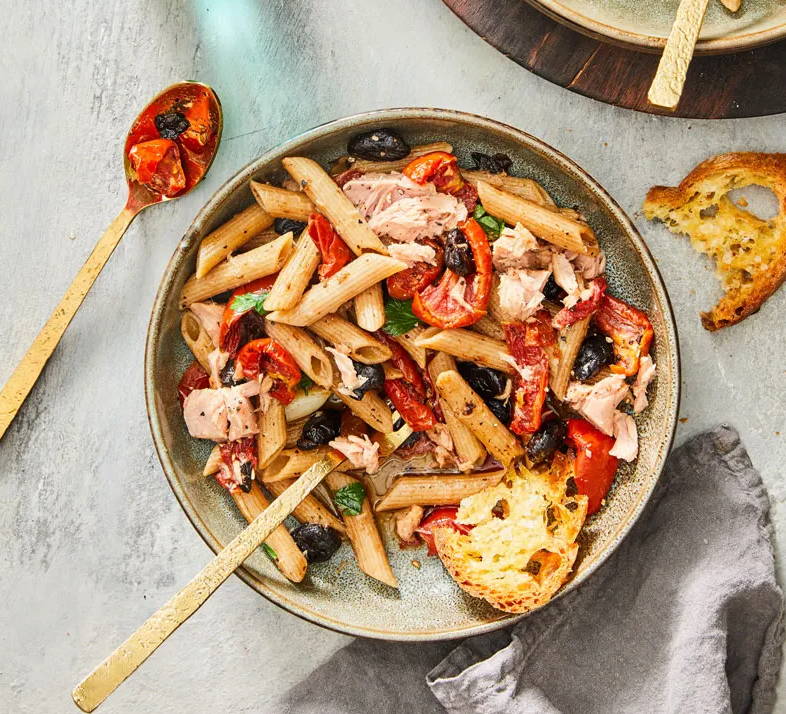 Shop DeLallo Penne Pasta: