15 Ways to Stay Warm Through Winter with Gnocchi
Even if you don't believe in Punxsutawney Phil, who predicted six more weeks of cold winter weather, there is no denying that this time of year is a slow wait for springtime. It feels like there's no end in sight, and just when you think you can put away your puffy winter coat, it's time to get it back out again. Luckily, there's a Northern Italian cure for all of this: hearty potato pasta.
There are about as many ways to pronounce "gnocchi" as there are ways to prepare them. (Really, though, it's G'NAW-kee. We promise!) This traditional Italian comfort food is good nearly any way you cook them up—from simple weeknight preparations of butter and sage to heartier meal ideas, like Baked Gnocchi Mac 'n Cheese. If you haven't tried it yet, we recommend giving this versatile cold-weather classic a star role in your homemade soups and baked dishes.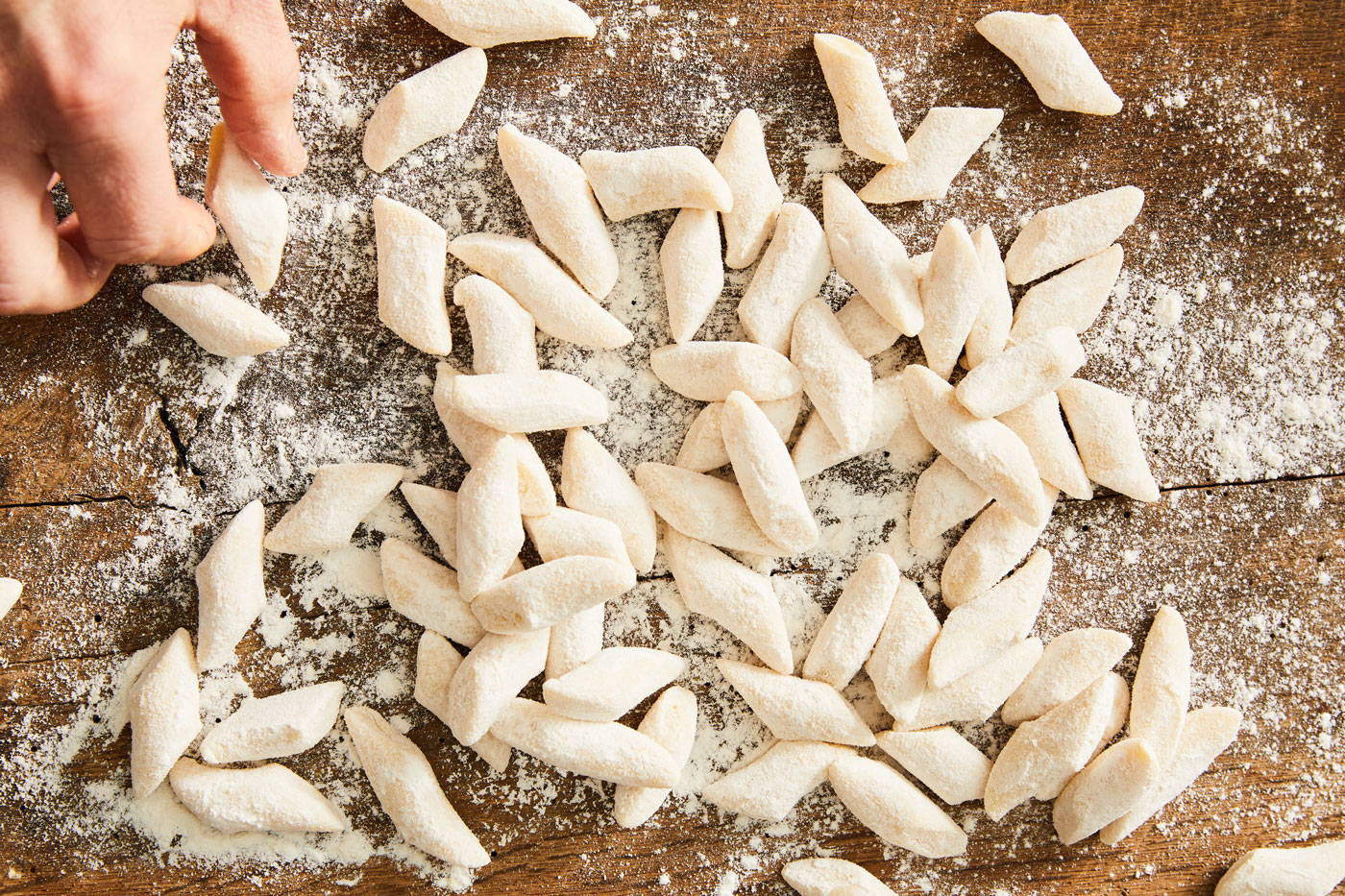 Article: How-To Make Homemade Gnocchi
Shop: Mini Potato Gnocchi
Shop: Family-Style Gluten-Free Gnocchi
If you're looking for a fun weekend kitchen experience, try making your own. Check out our step-by-step guide: How To: Homemade Gnocchi. Looking for homemade gnocchi with less work? Try our Potato & Cheese Italian Gnocchi Kit!
It's no surprise that gnocchi are one of America's best-loved pastas. These love-able dumplings are a family favorite, sure to have everyone running to the table… especially during the coldest, harshest months of the year. Because let's be honest, there aren't many things better than scarves and sweaters and crackling fires… but pillowy potato pasta comes pretty close.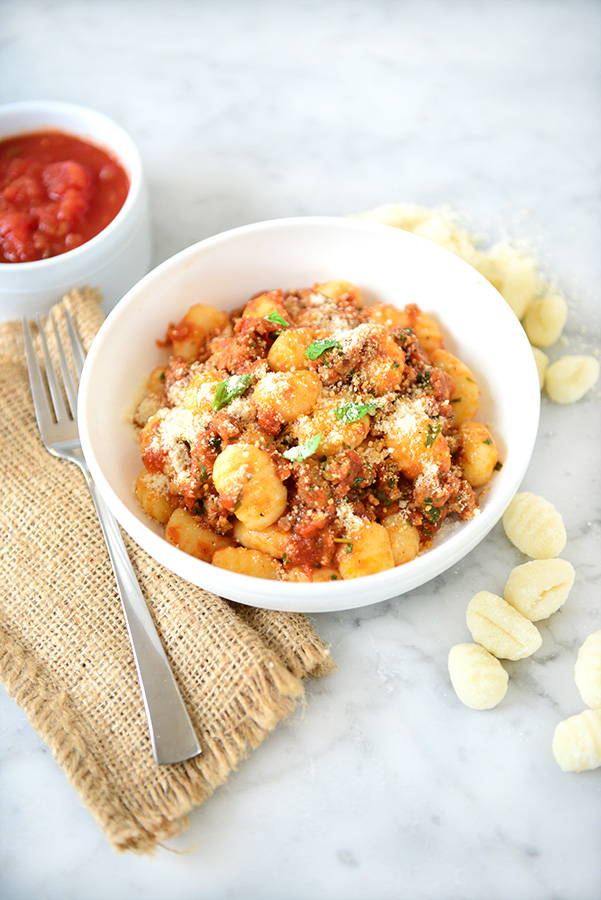 Recipe: Gnocchi with Sausage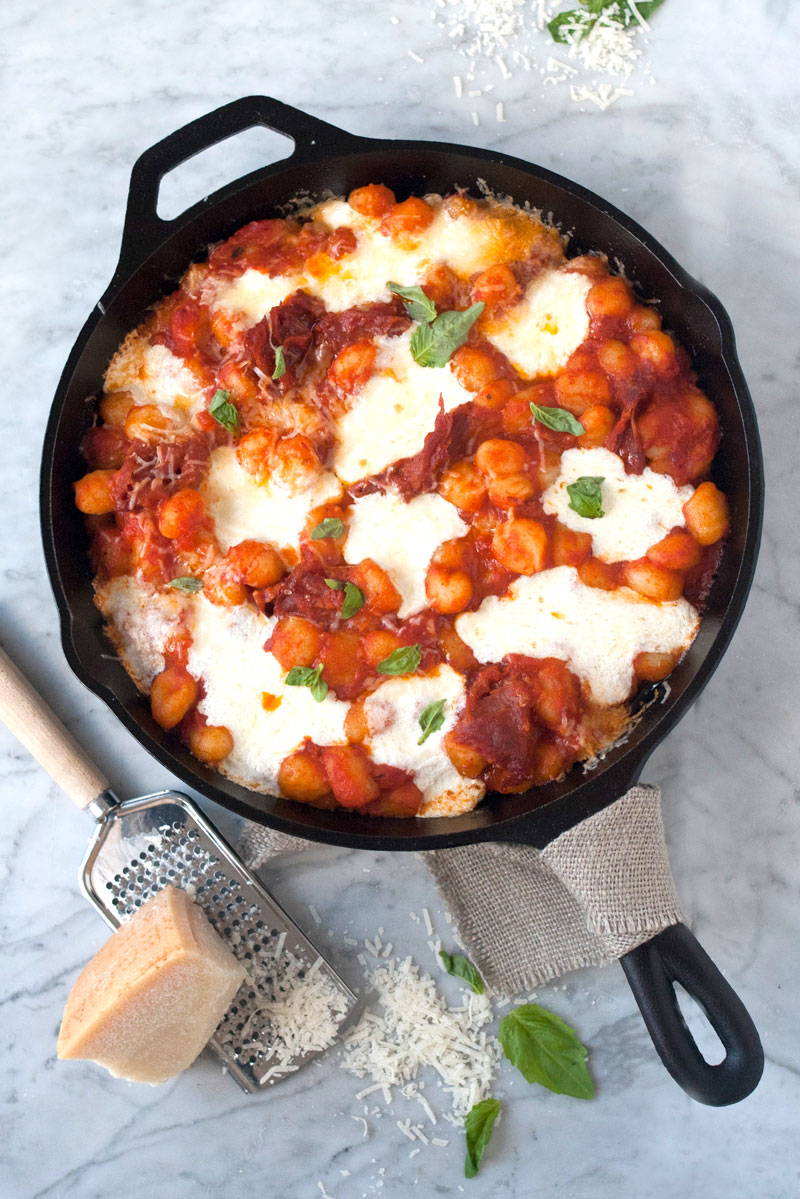 Recipe: Cheesy Mini Gnocchi Skillet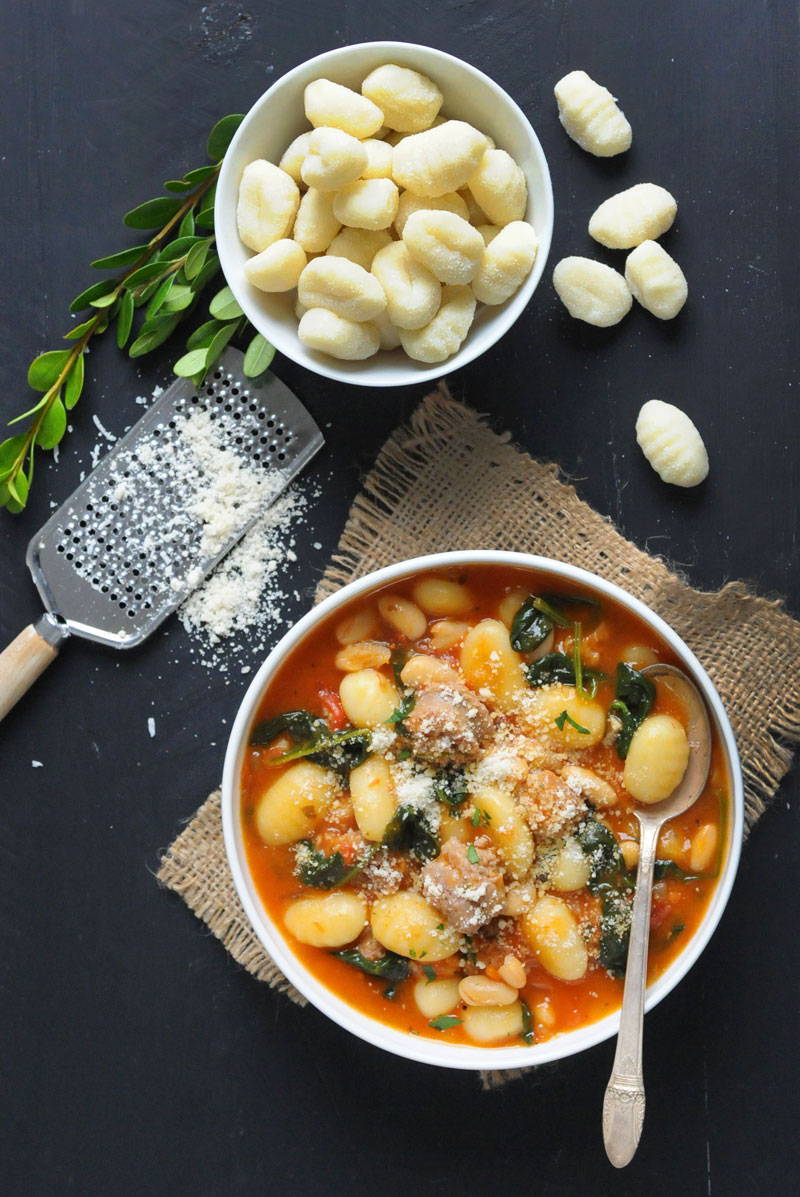 Recipe: Easy Italian Gnocchi Soup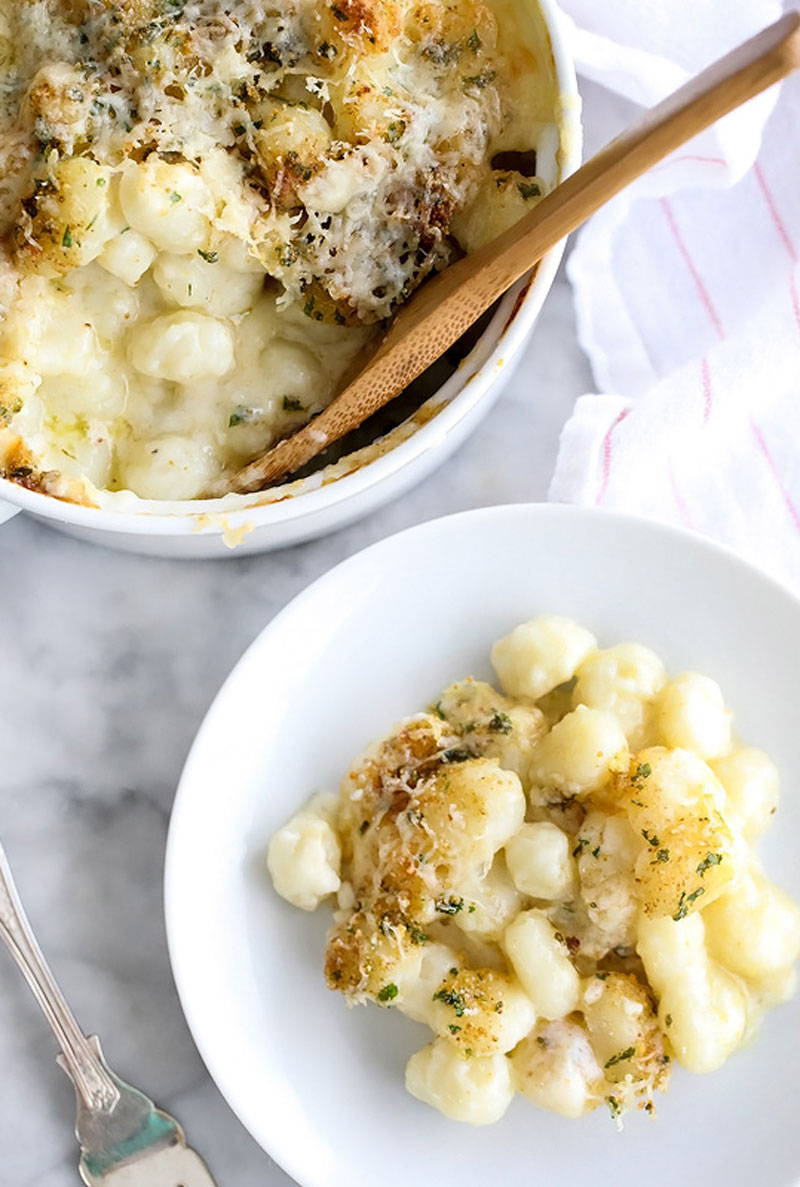 Recipe: Truffled Gnocchi Mac 'N Cheese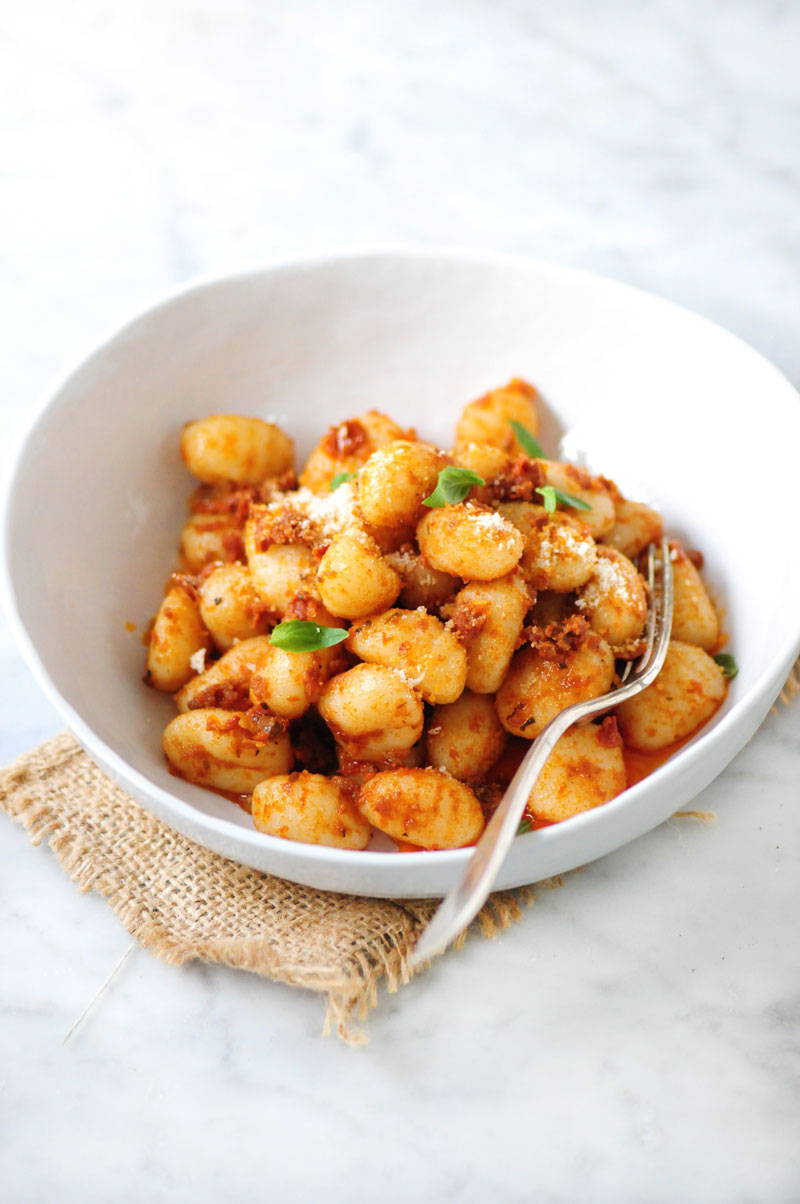 Recipe: Sun-Dried Tomato Pesto Gnocchi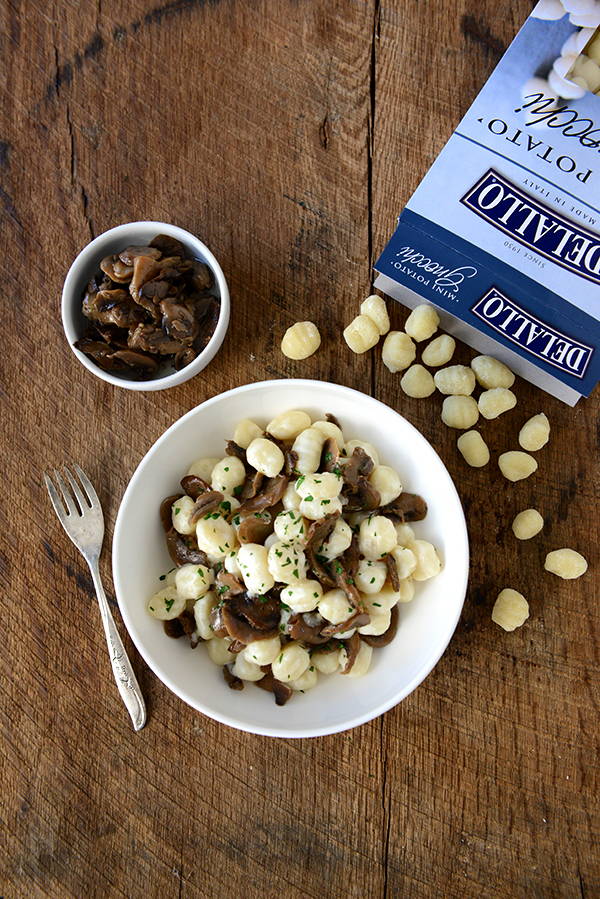 Recipe: Creamy Gnocchi with Truffled Mushrooms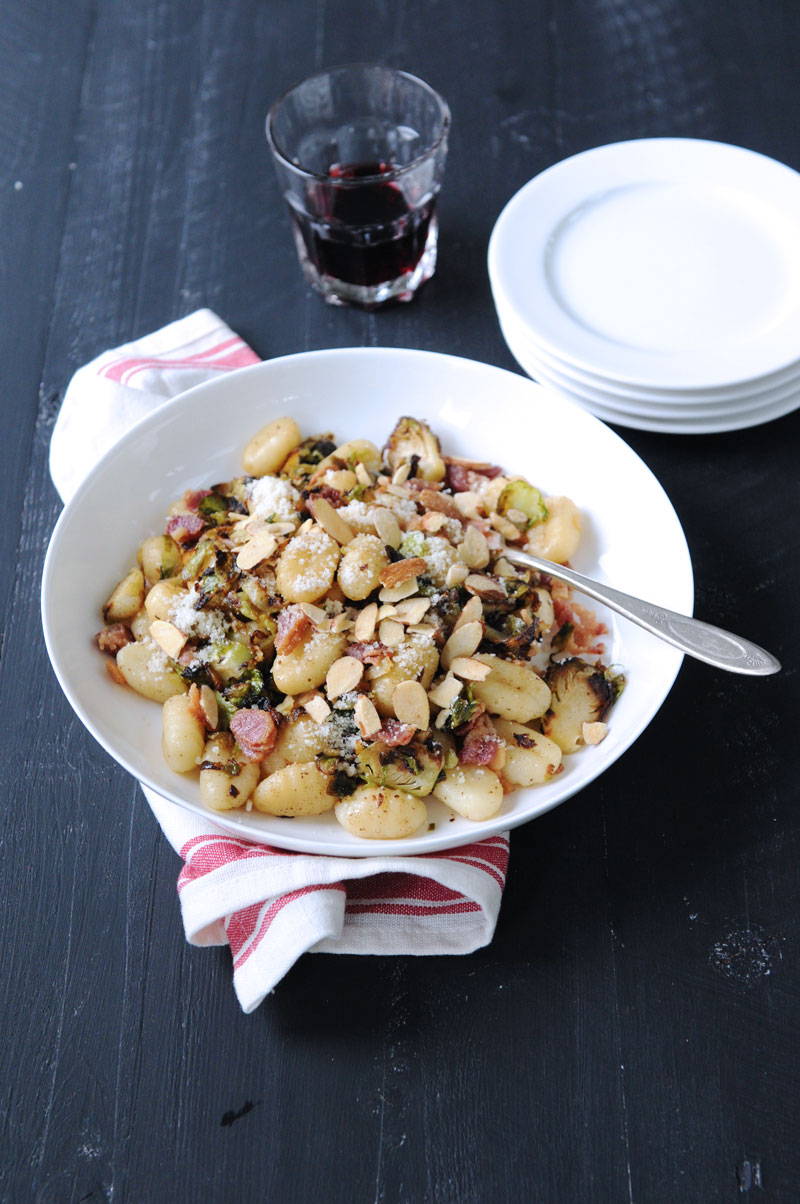 Recipe: Gnocchi with Shaved Brussles Sprouts & Bacon
Recipe: Mini Gnocchi with Roasted Tomatoes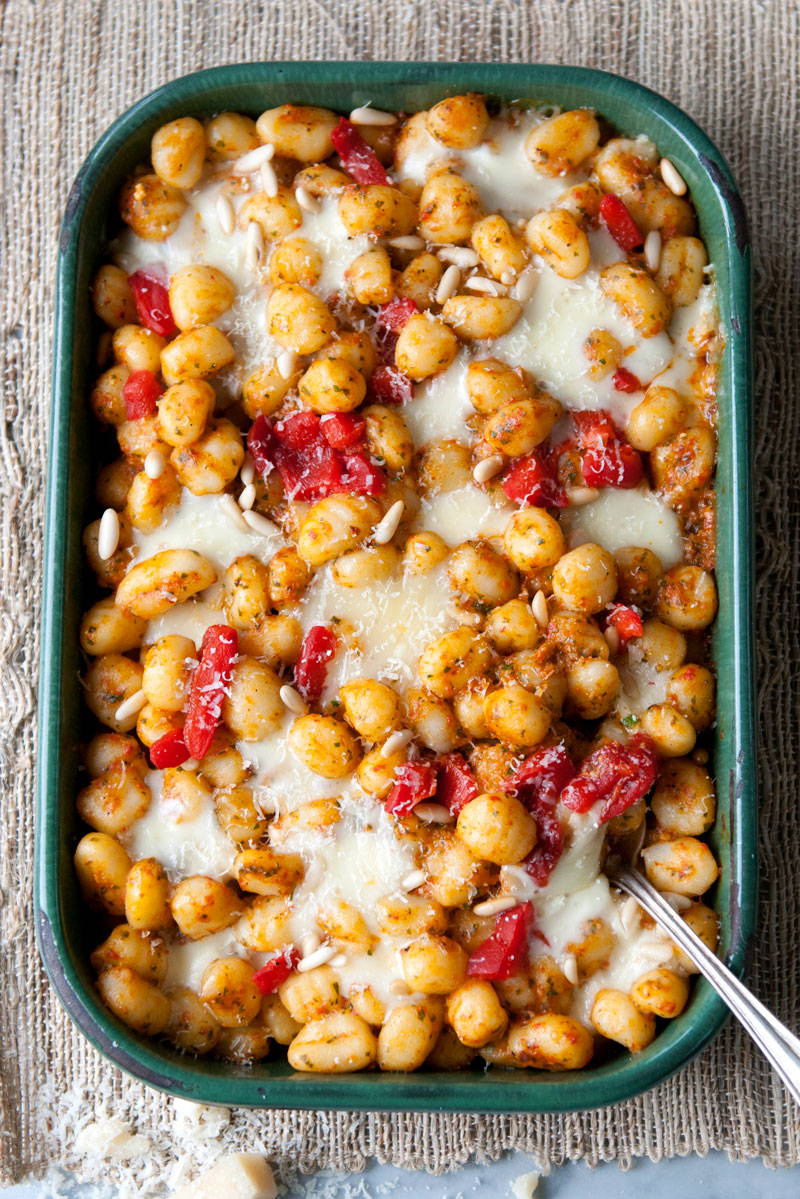 Recipe: Gnocchi with Roasted Red Peppers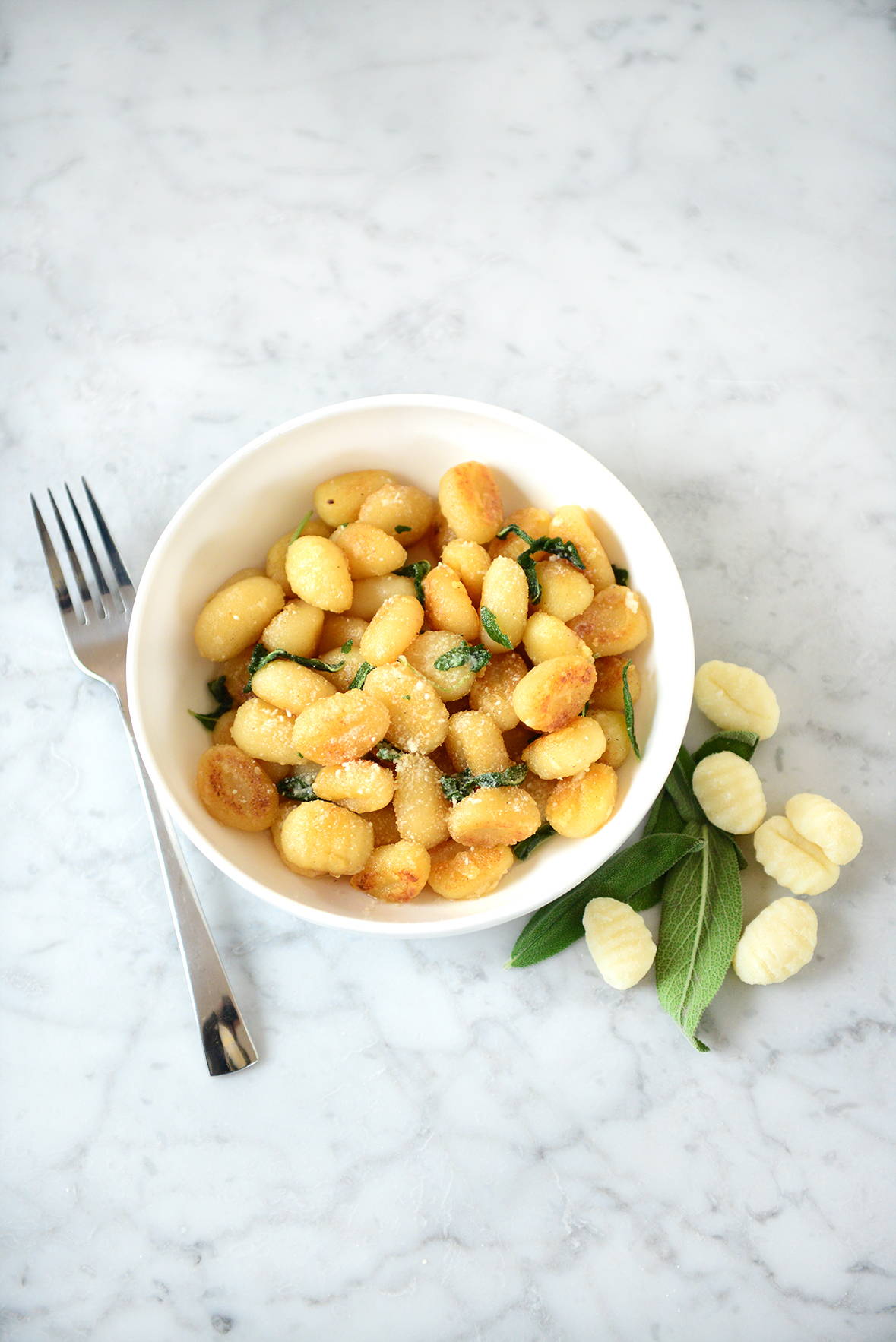 Recipe: Potato Gnocchi with Sage Butter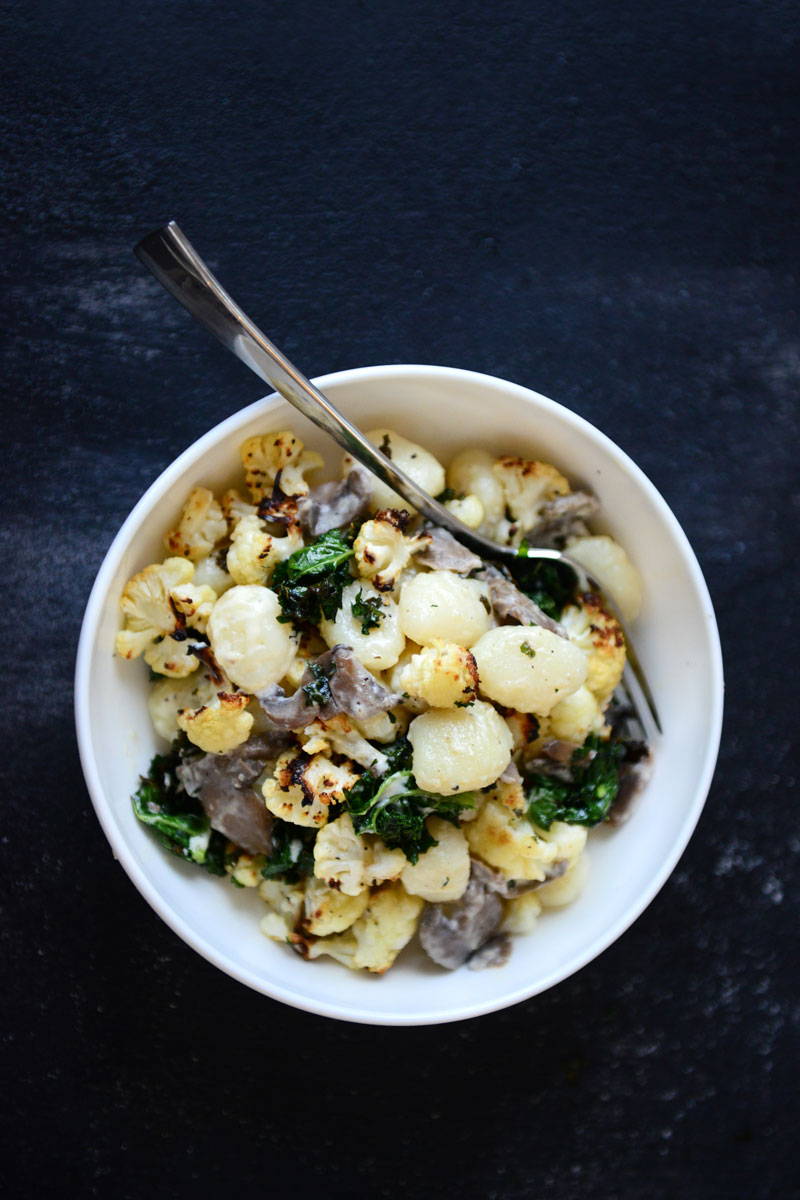 Recipe: Creamy Gnocchi with Roasted Kale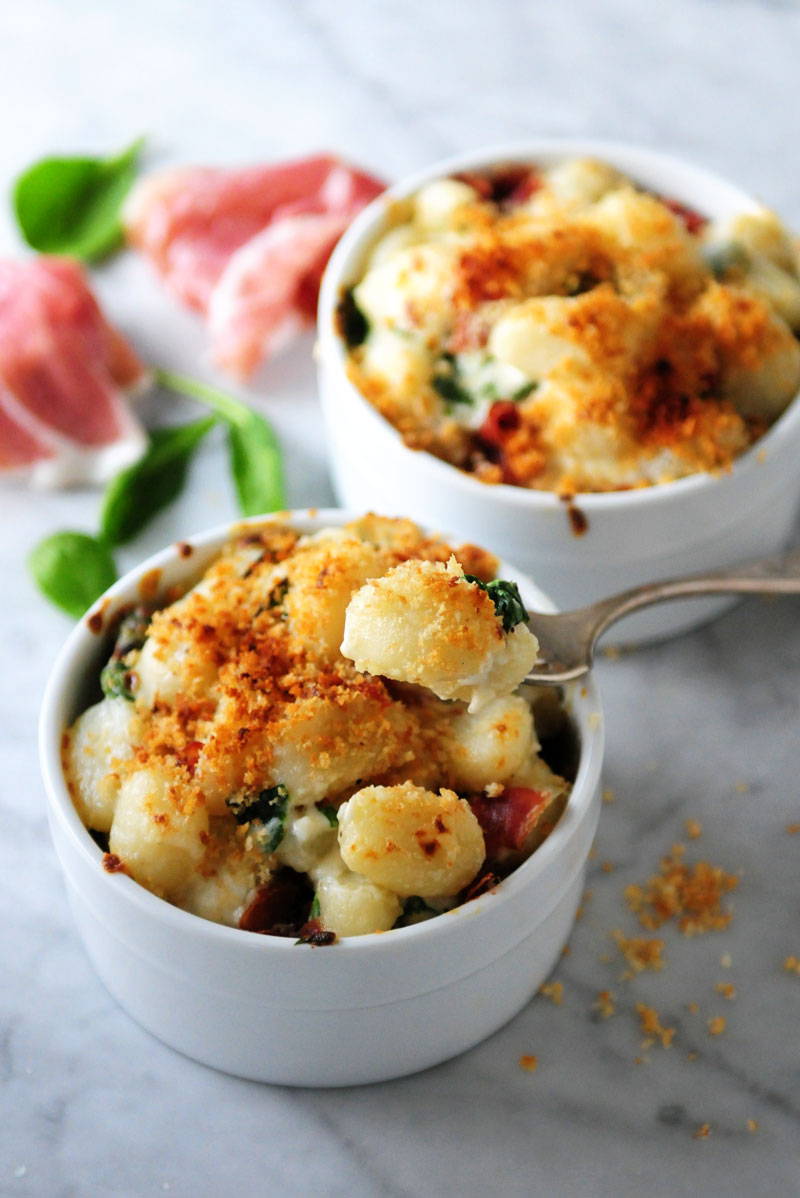 Recipe: Baked Gnocchi with Prosciutto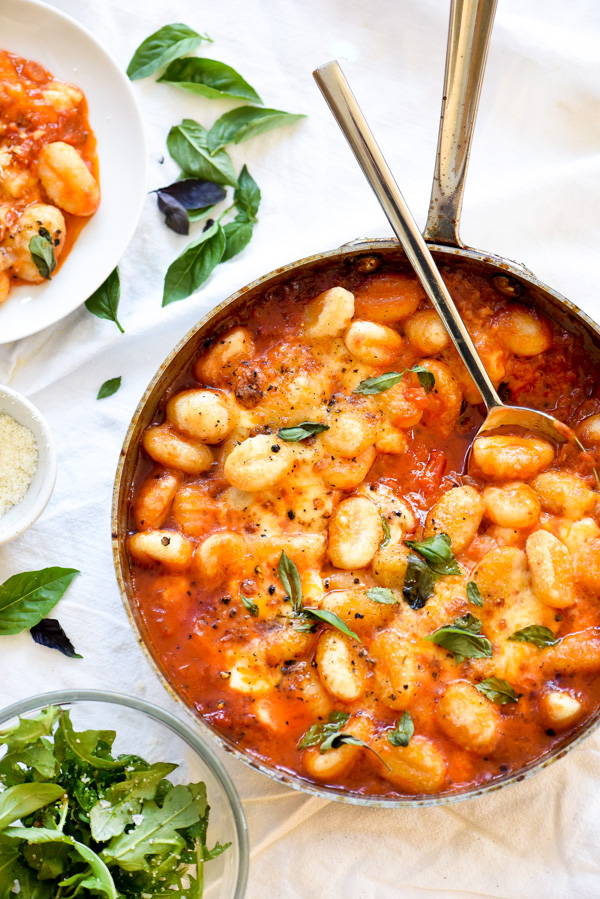 Recipe: Gnocchi with Pomodoro Sauce
Recipe: Gnocchi with Sweet Peas & Prosciutto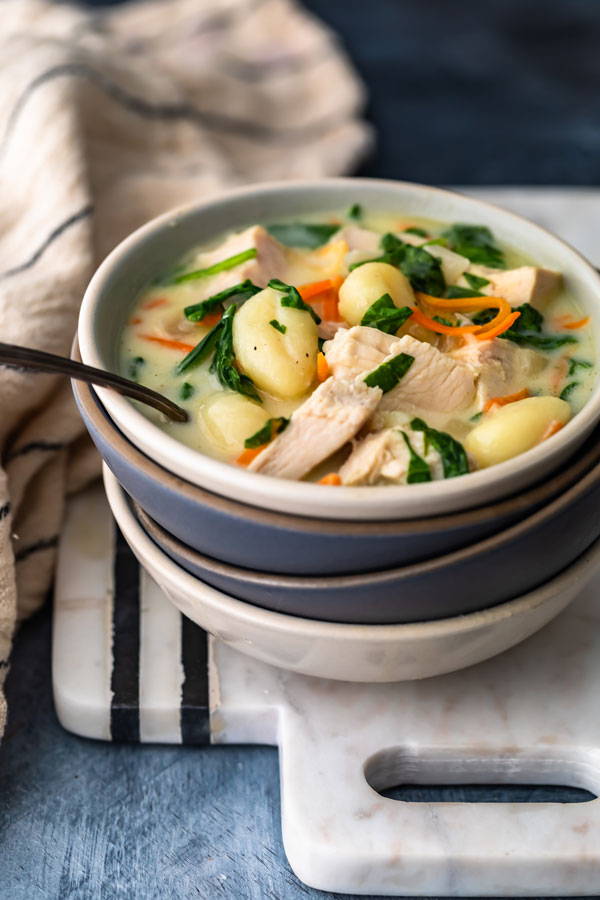 Recipe: Chicken Gnocchi Soup