11 Quick and Delicious Italian Flatbread Recipes That Rival Pizza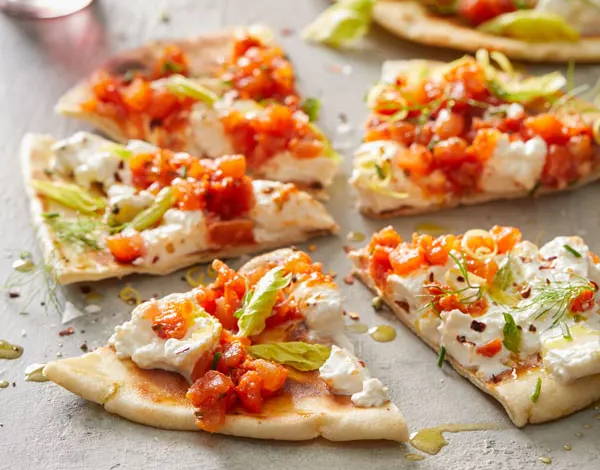 Who doesn't love a great flatbread recipe? Not quite pizza, flatbreads are typically smaller with not so many toppings. They work as colorful gourmet appetizers, easy lunches and lighter dinner options. Flatbreads are an invitation for your kitchen creativity featuring everything from classic pizza toppings like mozzarella cheese and pizza sauce to more gourmet ingredients like goat cheese and olive tapenade.
We're excited to share some of our favorite flatbread recipes with you and inspire your next creation.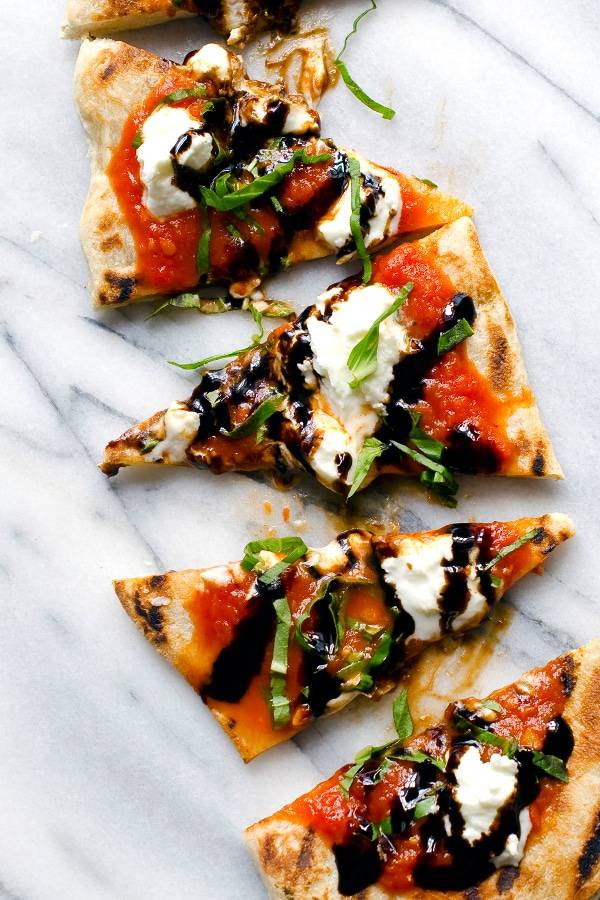 The stunning cast of ingredients in this over-the-top flatbread recipe make it the perfect antipasto for entertaining.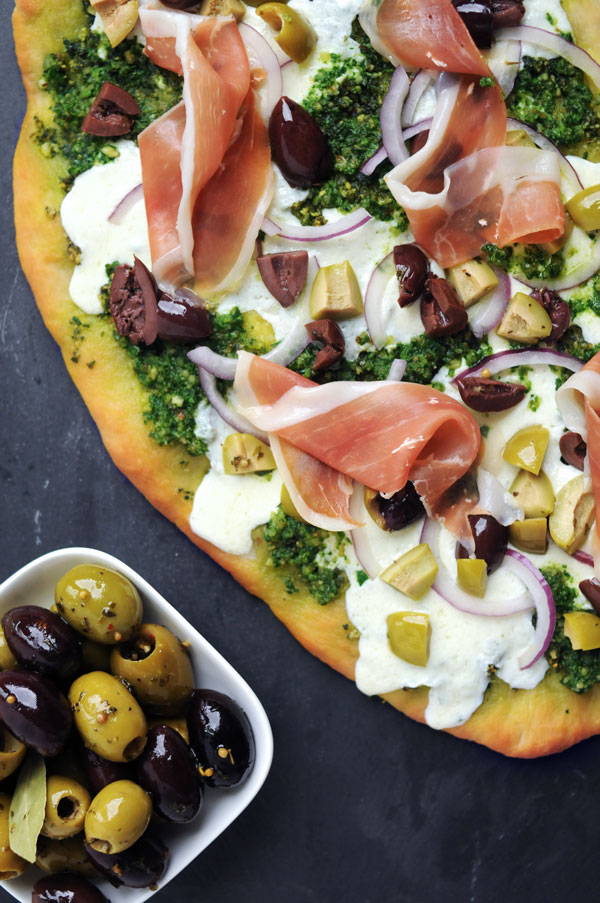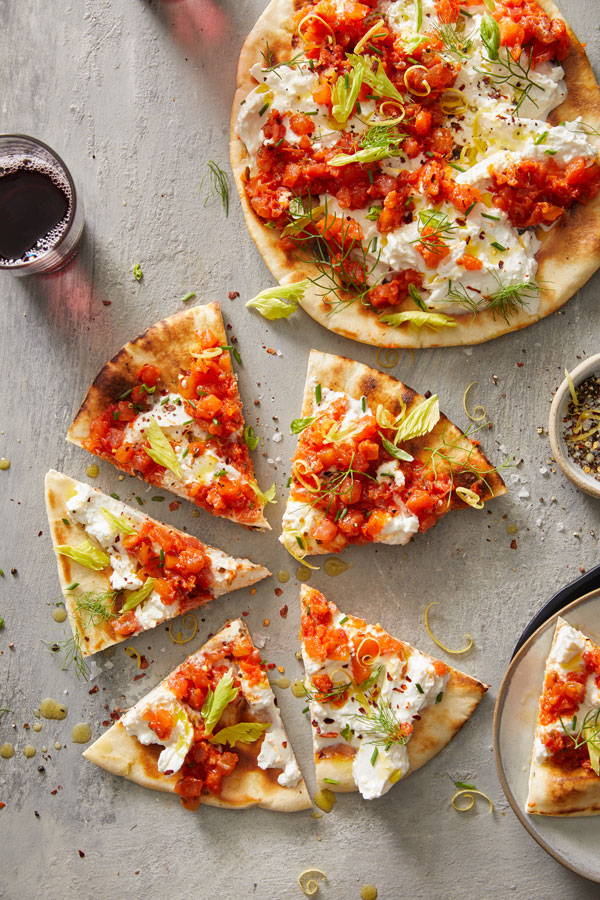 Keep it simple using store-bought flatbread for this fruity, summer-inspired flatbread recipe.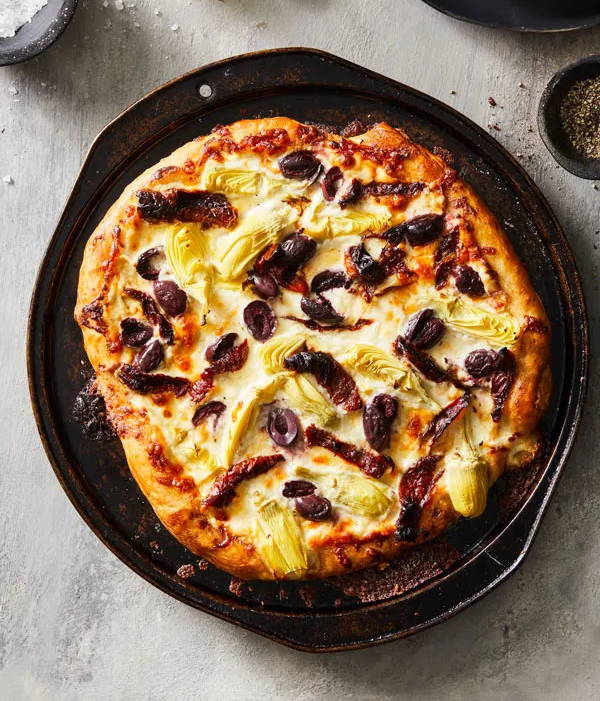 Creamy goat cheese and the irresistibly spicy-sweet Pepperazzi™ Pepper come together in this colorful flatbread recipe.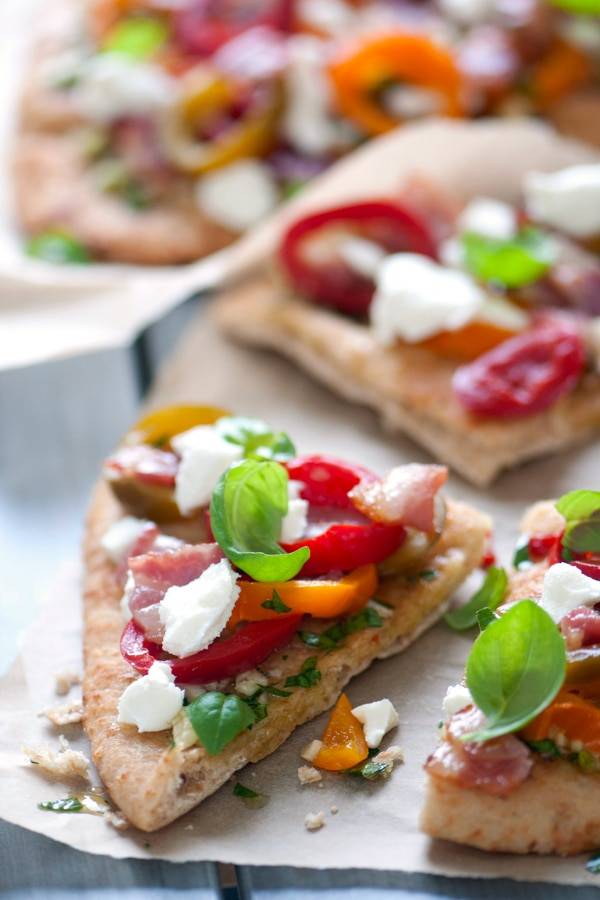 If you like to host gatherings and get-togethers, it's important to have a cache of elegant yet easy appetizer recipes on-hand. This one will not disappoint!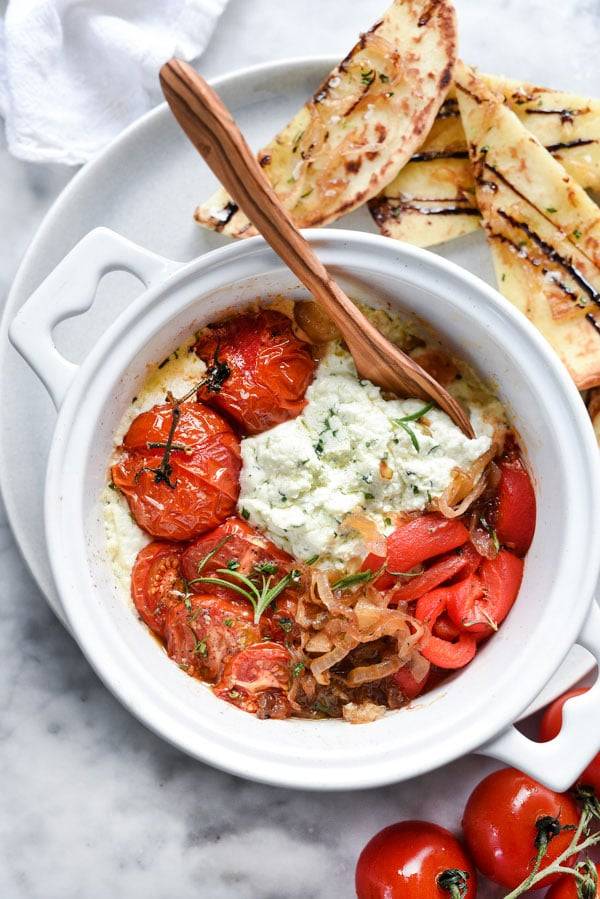 This fan-favorite bruschetta-topped flatbread is a super simple no-cook recipe ready for your summertime snacking.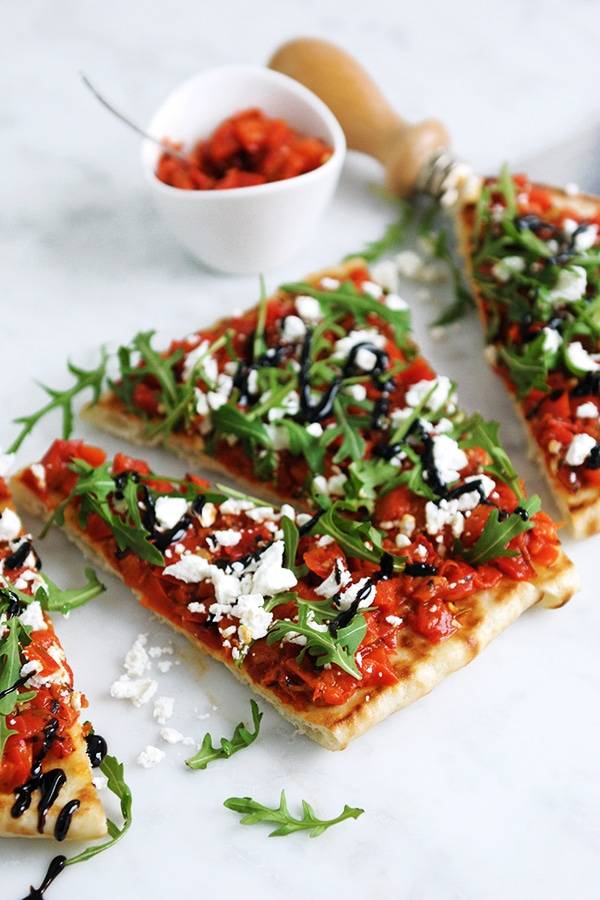 Keep it fresh and light with this Mediterranean-inspired flatbread recipe starring tangy feta, briny olive tapenade and fresh basil.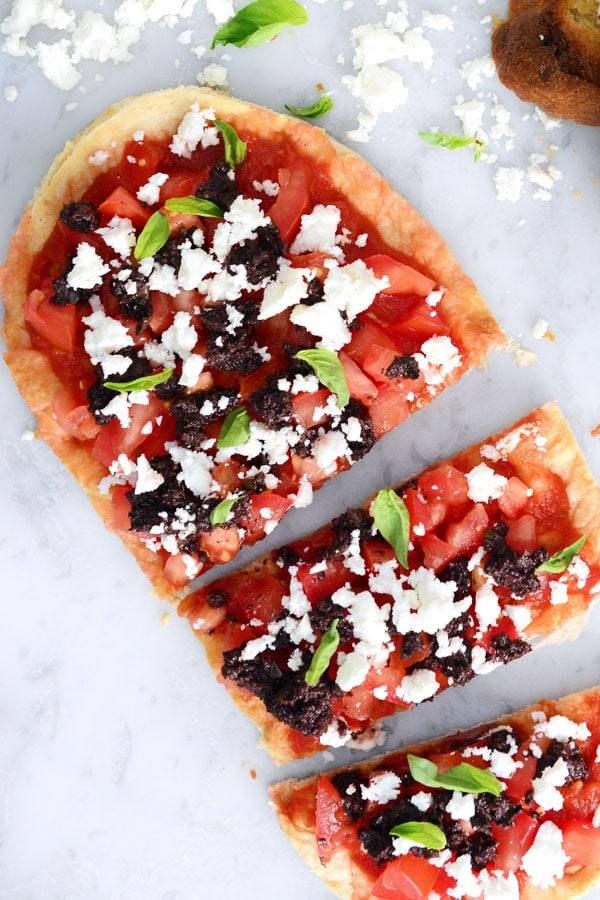 Pizza flatbreads are an easy way to love on your favorite ingredients like in this Greek-style flatbread recipe featuring creamy hummus, our Greek Feta Salad antipasto and signature Extra Virgin Olive Oil.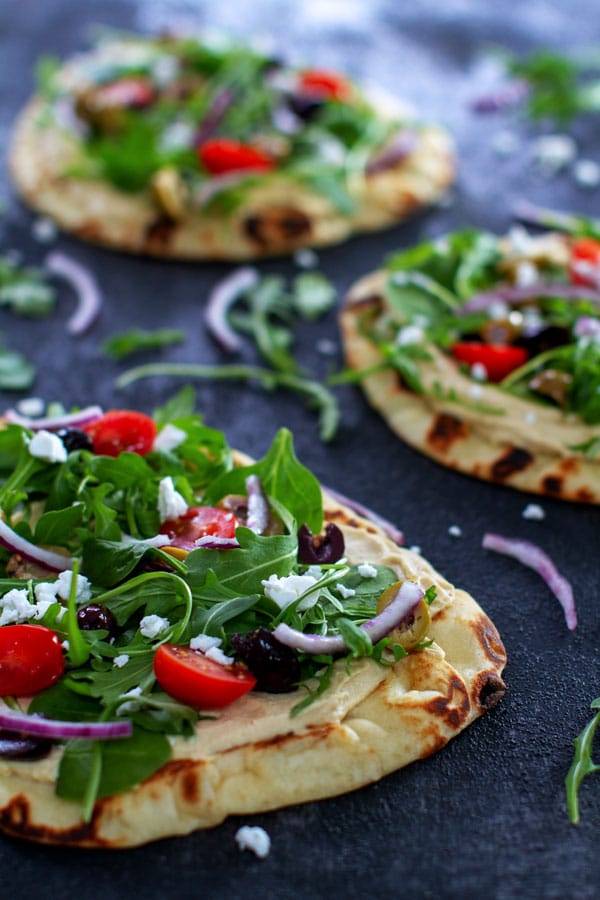 You're going to love the gorgeous combination of earthy mild artichokes and sweet sun-dried tomatoes in this impressive flatbread recipe.