How to Eat Like A Healthy Italian
It's the start of the new year, and we all know what that means: everyone's on the hunt to eat a bit healthier.
A lot of people set goals to eat a little cleaner, smarter, and healthier this time of year, and I'm here for it. I love nourishing my body with unprocessed, whole grain, veggie-centric goodness, all while eating food that actually tastes good.
Because Italian food is, arguably, the greatest food in the world, we should still be able to enjoy it even when we're trying to eat a little healthier, right?
That's right! We should. And I know exactly how we can do it.
Here are my top four tips for eating healthy…Italian style:
---
Eating more vegetables is a great way to get more vitamins, nutrients, and energy out of your food. While the summer is typically known for its in-season produce, winter is also a fantastic time of year for veggies like broccoli, cauliflower, turnips, kale and cabbage.
If you're not used to adding these types of vegetables to your meals, there are so many delicious ways to incorporate them into a dish…and you won't even know that they're there.
Take this Skinny Creamy San Marzano Tomato Sauce recipe, for example. With a sauce that creamy, you'd think it would be loaded with cream, butter and/or cheese.
Instead, the creaminess comes from a veggie: cauliflower! While you won't taste it, it adds a wonderful creaminess without the dairy.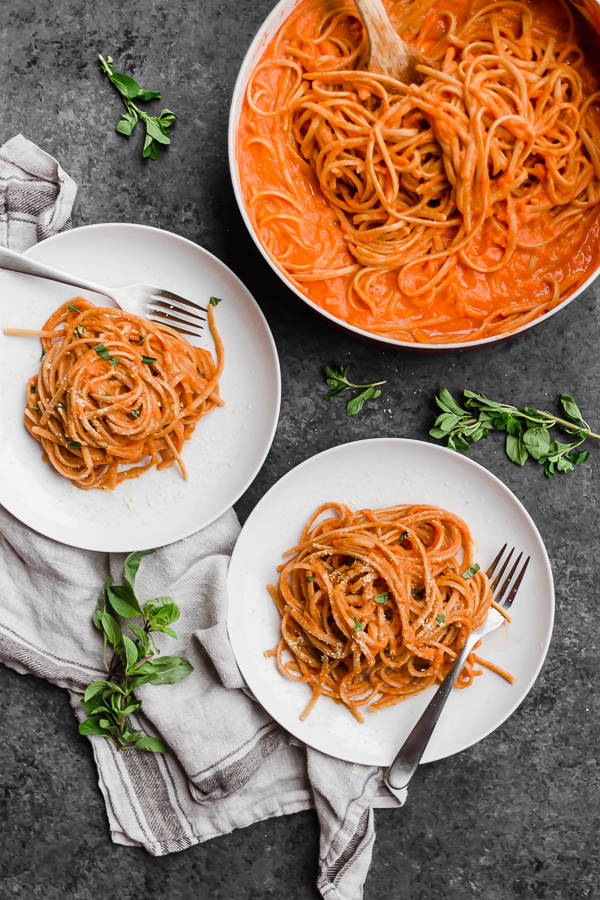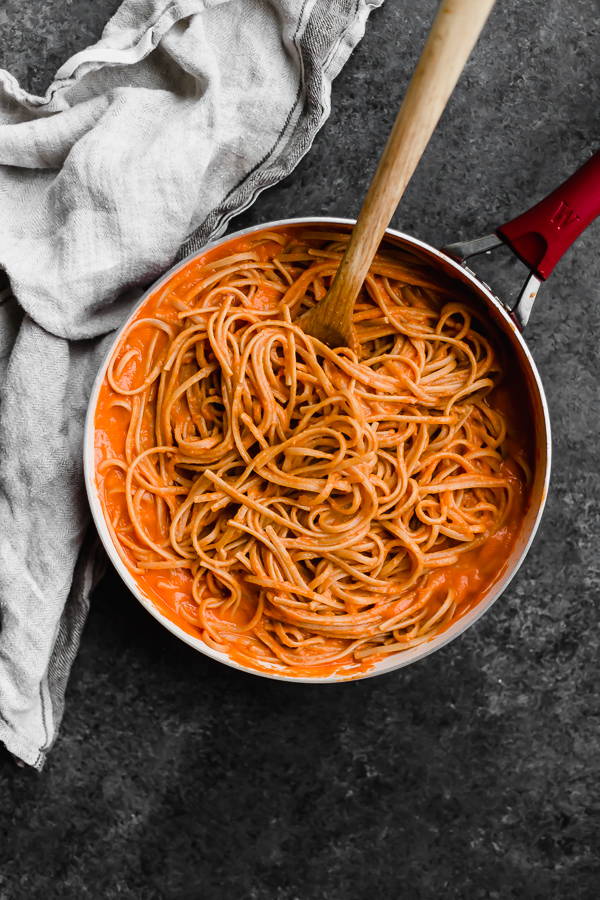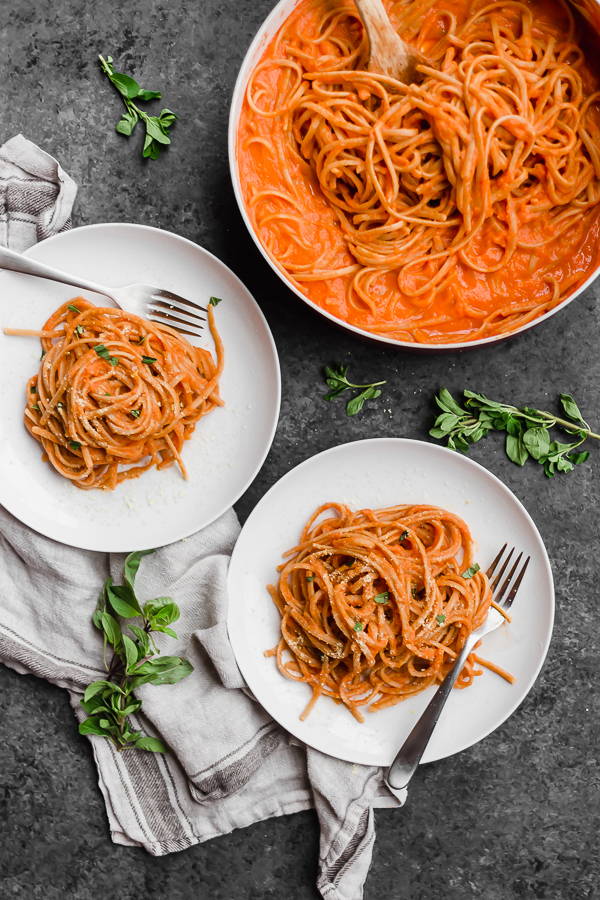 ---
2. Treat Your Veggies Right
Along those same lines, there's a delicious way to eat vegetables and a not-super-delicious way to eat vegetables.
Call me crazy, but sitting down in front of a plate of raw vegetables isn't super exciting or tasty in my opinion. That's why I highly recommend roasting your vegetables for maximum deliciousness.
Roasting helps bring out and caramelize the natural sugars in the vegetables, and it helps your vegetables get nice and tender. A quick 30-35 minute trip in the oven with some olive oil, salt, and pepper will do wonders for your favorite veggies!
The typical Italian diet is full of vegetables – from tomatoes to eggplant to potatoes and more -, so your options for roasting is truly endless. I love roasting fennel and brussels sprouts for this Roasted Fennel and Brussels Sprout Farro Salad.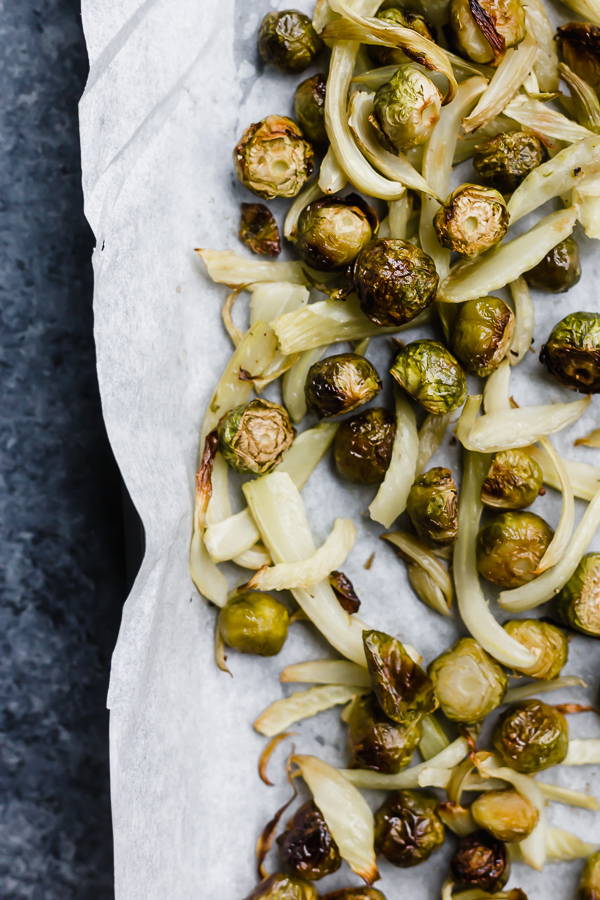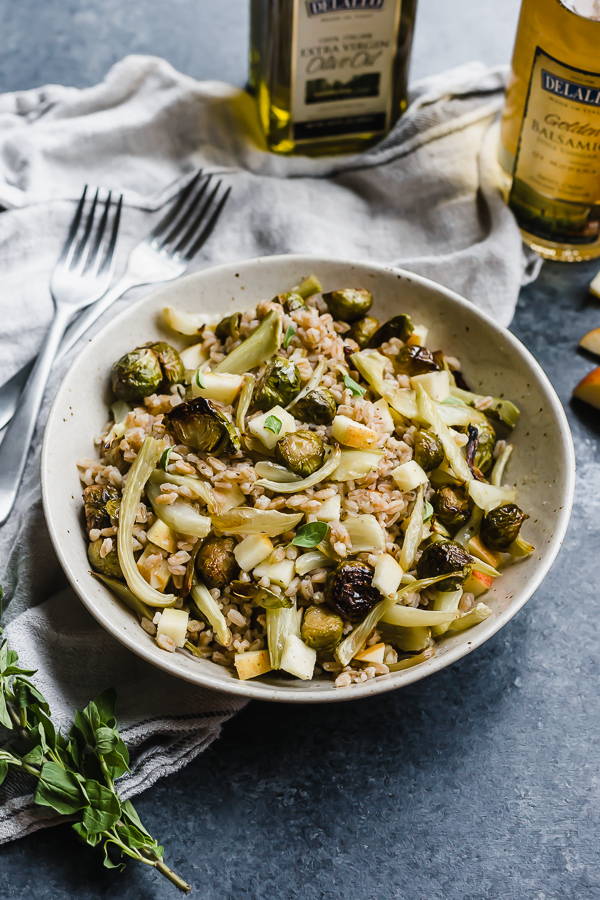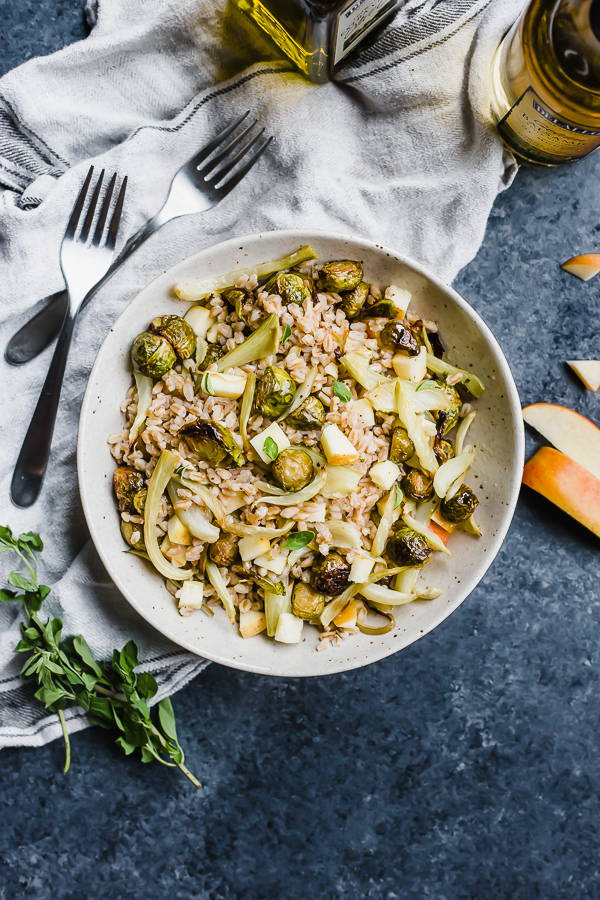 ---
Italian food is typically loaded with refined flours. Pastas, pizza crusts, meat breading, and more. To make your food choices a bit healthier in the new year, try swapping the refined versions for whole wheat varieties.
Whole wheat versions of your favorite Italian foods have nuttier flavors, slightly more dense textures, and more nutrients and fiber.
DeLallo has a bunch of different whole wheat pasta cuts, so feel free to peruse and choose your favorites to try in your next meal.
Try everyone's favorite tree-like veggie, broccoli, and DeLallo's delicious Whole Wheat Fusilli in this Easy Garlic Broccoli Pasta.
---
4. Whole Food Swaps for Your Cravings
Last but not least, when I start to eat healthier, I find that I'm more at-risk to crave salty, fatty foods.
Because deprivation isn't what we're after when we try to clean up our diets, I like choosing whole food snacks over processed choices like potato chips or crackers.
A recipe like these Lemony Baked Olives is the perfect solution to combat those cravings. It's simple, it requires a handful of ingredients, and it satisfies all of those salty, fatty cravings beautifully.
So simple, right?! Eating healthier Italian food isn't difficult, especially if you shop, cook, and eat with these tips in your back pocket. Buon appetito!