Italian Grain Bowls
Easy ways to enjoy your favorite Mediterranean flavors
Who isn't looking for more quick and easy recipe ideas for their weeknight meal lineup?
Italian grain bowls are just as easy to whip up as they are to love… but what if we told you they are not only filling but healthy too? This all seems too good to be true, but it's quite simple actually.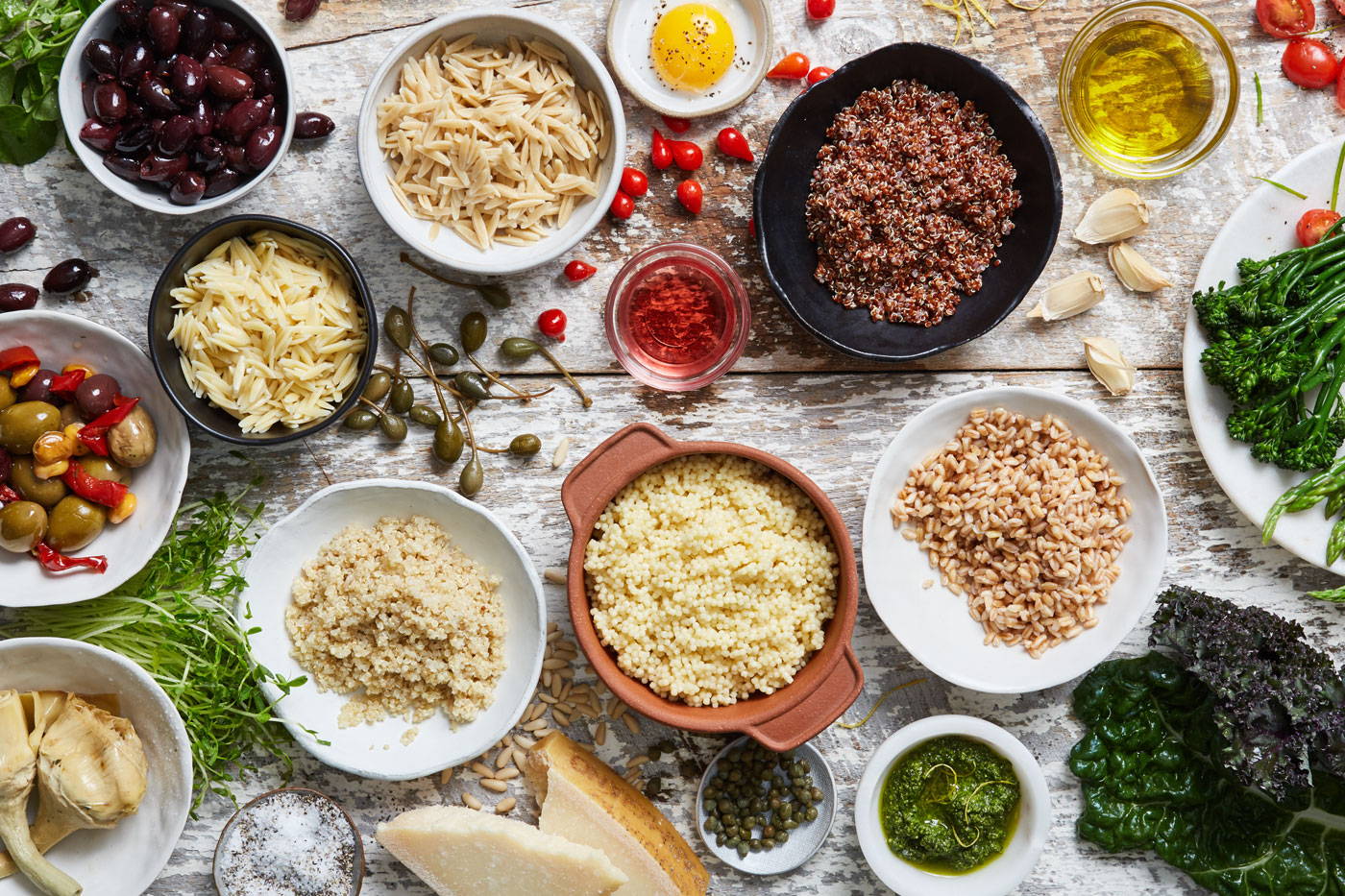 The Anatomy of a Grain Bowl
Really, there's no exact science. A grain bowl is essentially a complete meal in one bowl. Chances are you've made one before without even thinking about it. Haven't we all scavenged in the refrigerator to pile up leftovers and pantry staples, creating one interesting but delicious concoction out of pure hunger?
1. The grain: First, you choose your grain. There are so many out there to choose from, totally something for everyone. You can never get bored! Some of our favorites: quinoa, farro, couscous, polenta and smaller pasta shapes like Orzo and Acini di Pepe.
2. Pick your protein: Make it hearty for a filling dinner or keep it light for a quick lunch. Choose from beans, chicken, shrimp, pork, even last night's leftover rotisserie chicken…. nothing is off limits. If you're feeling adventurous, add a fried or poached egg.
3. Veggie talk: Now it's time to load up on the good stuff. We love a boat load of greens and veggies in our grain bowls. Try chard, spinach, arugula, carrots, broccoli, peppers, mushrooms… check out what's seasonal or growing in your own garden. This is a chance to get super creative.
4. Bring on the sauce: A sauce really helps to pull it all together. We recommend going light on the sauce so as to taste all the unique ingredients (and to keep it healthier), but it's all to preference, of course. For something easy, use your favorite bottled dressing or sauce—like pesto, honey mustard or Greek vinaigrette—or keep it even simpler like we do with a drizzle of Extra Virgin Olive Oil or Balsamic Glaze.
5. Garnish time: If you know anything about us, we're definitely one for garnishes. After all, it's the finer details and best ingredients that really take a dish to the next level. From olives and artichokes to fresh herbs and capers, the options are endless.
---
Some Italian grain bowl inspo
Inspired by this grain bowl formula and our favorite Italian and Mediterranean goodies, we put together a few of our own. Stay tuned for more… we can't get enough of this easy meal concept.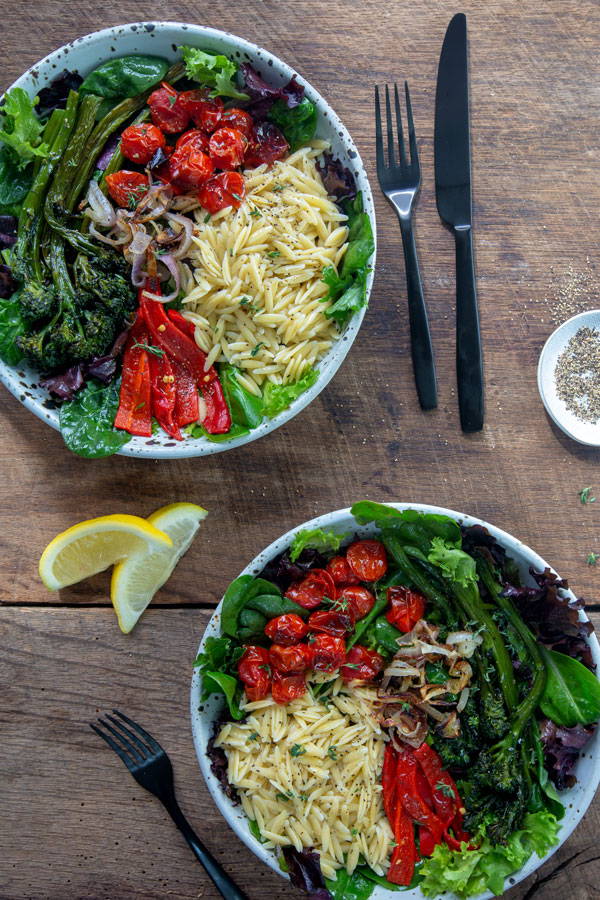 Recipe: Mixed Greens and Roasted Vegetable Orzo Bowl with Lemon Vinagrette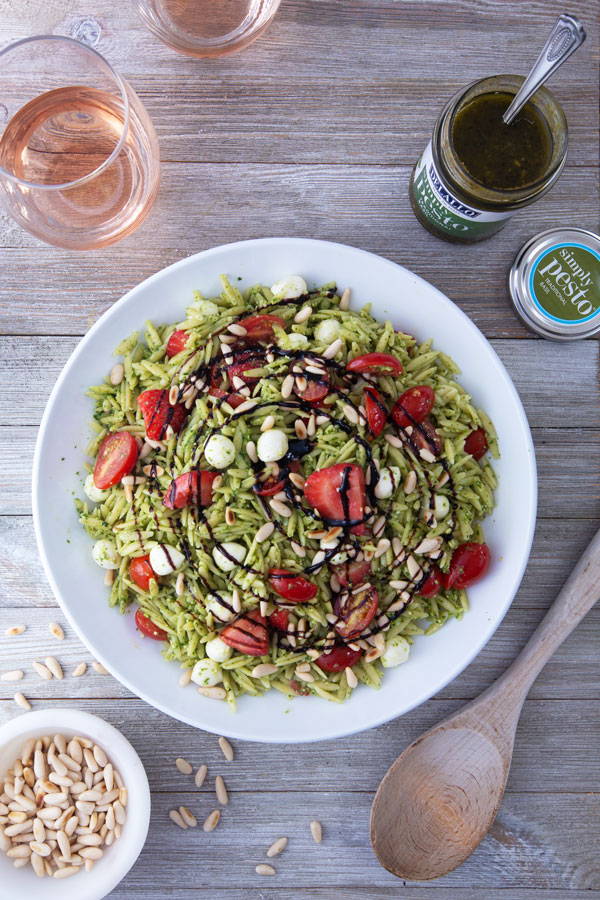 Recipe: Strawberry Caprese Orzo Bowl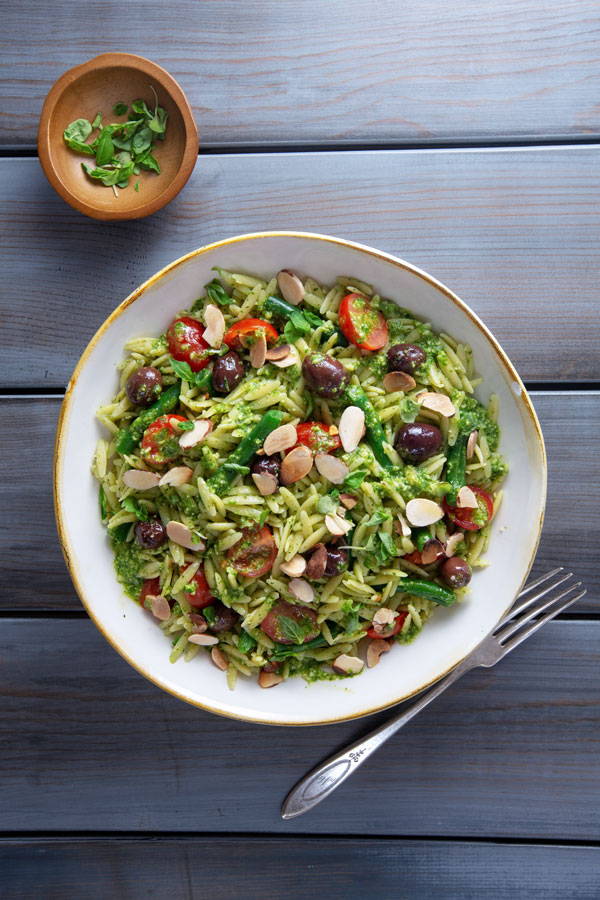 Recipe: Pesto Orzo Pasta Bowl with Calamata Olives and Green Beans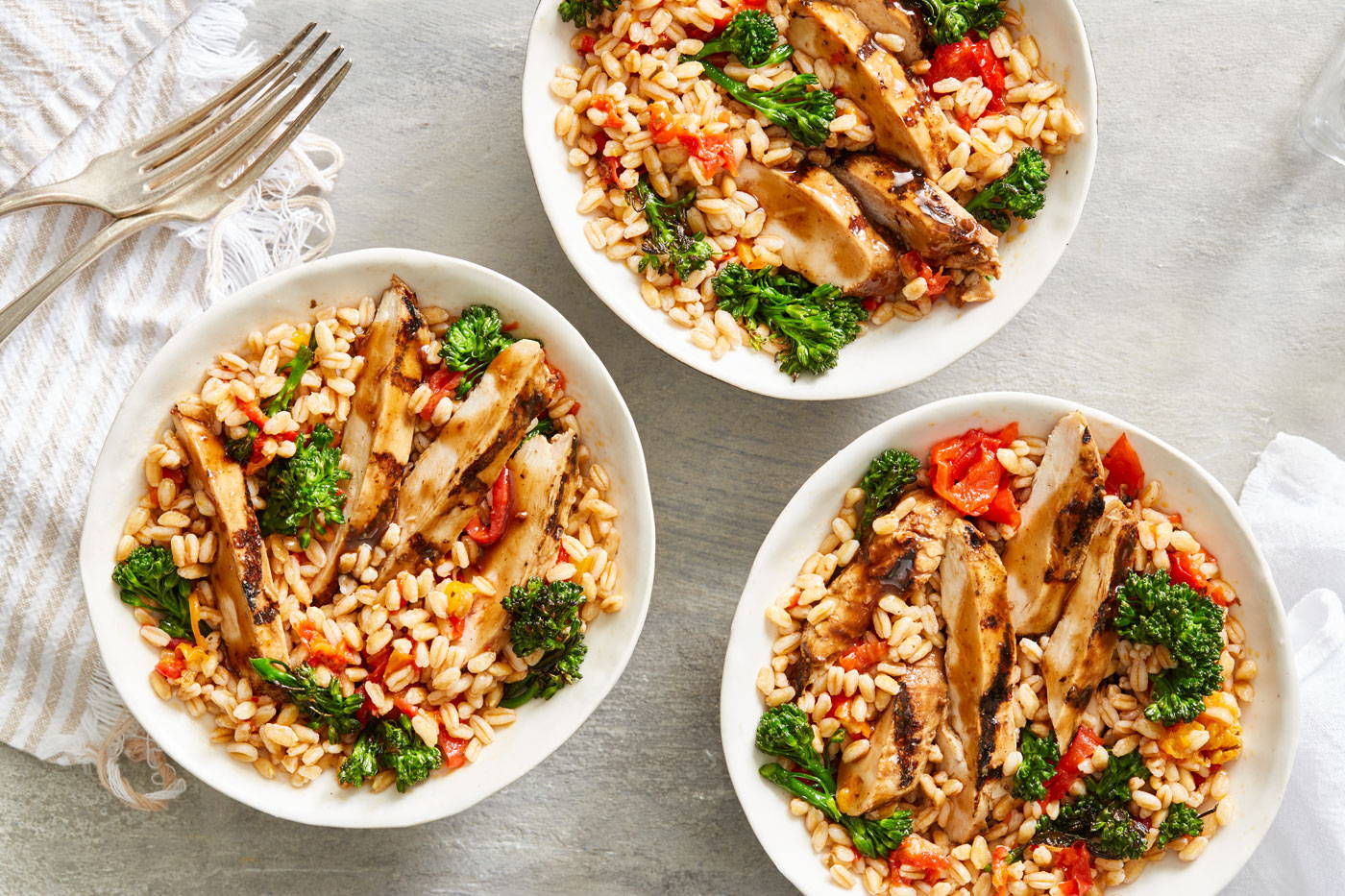 Recipe: Mediterranean Grain Bowl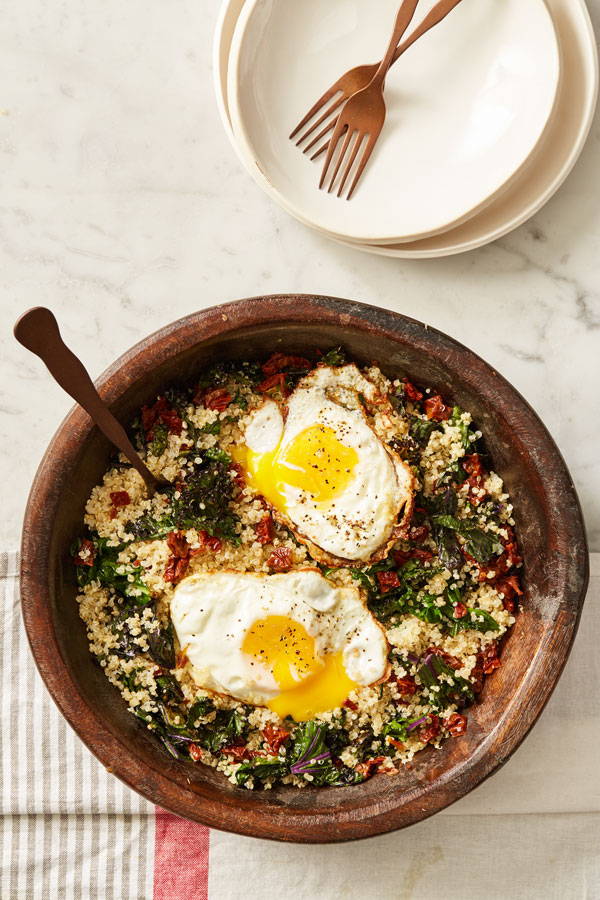 Recipe: Bruschetta, Greens and Grains Breakfast Bowl
Recipe: Olive, Tomato and Pesto Grain Bowl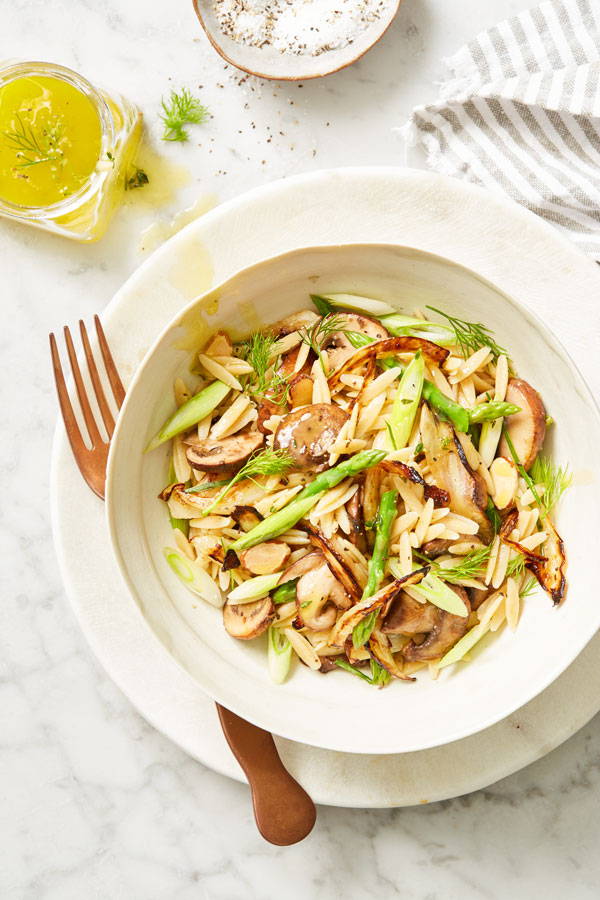 Recipe: Mushroom and Asparagus Grain Bowl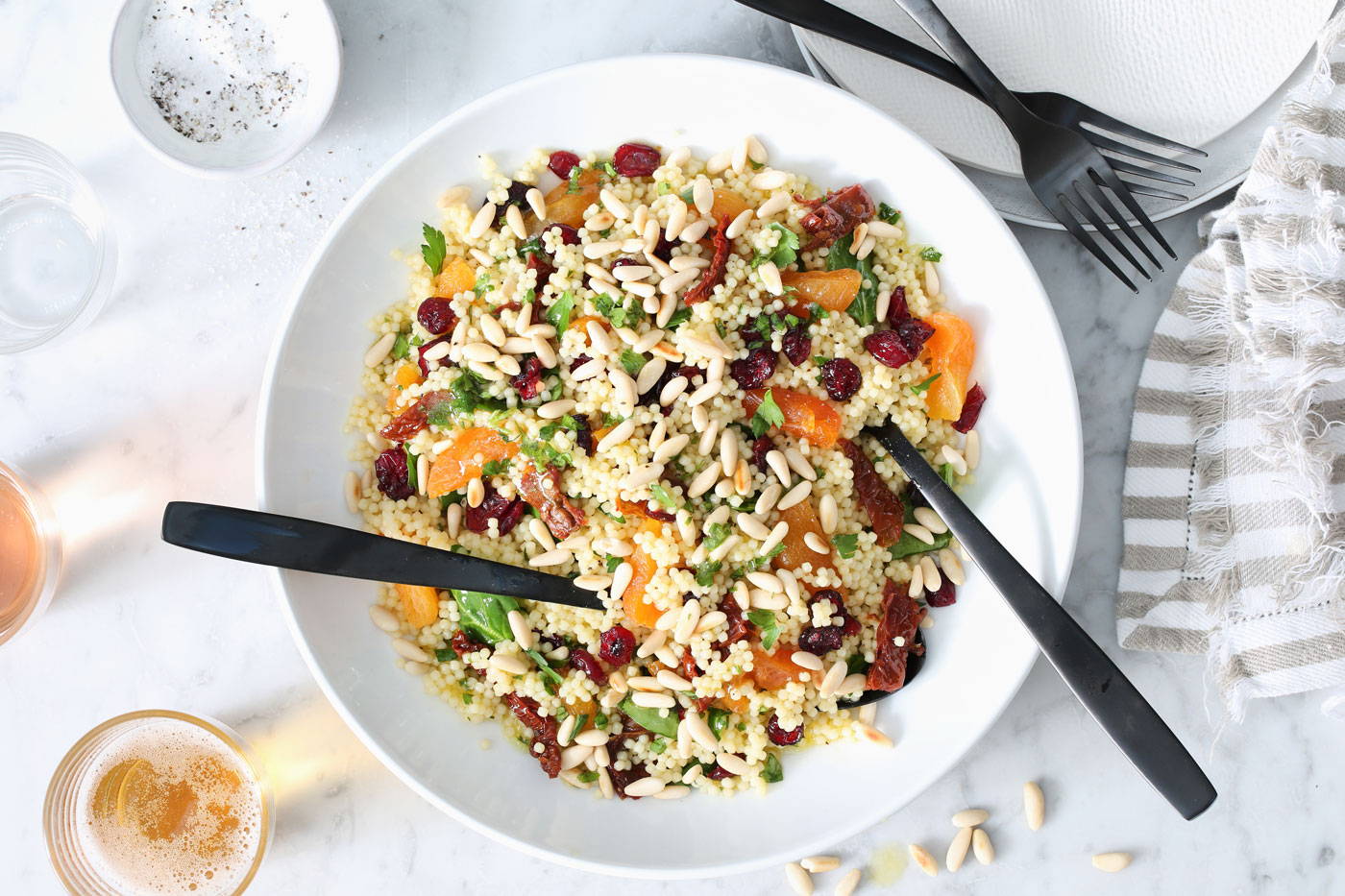 Recipe: Dried Fruit and Nut Grain Bowl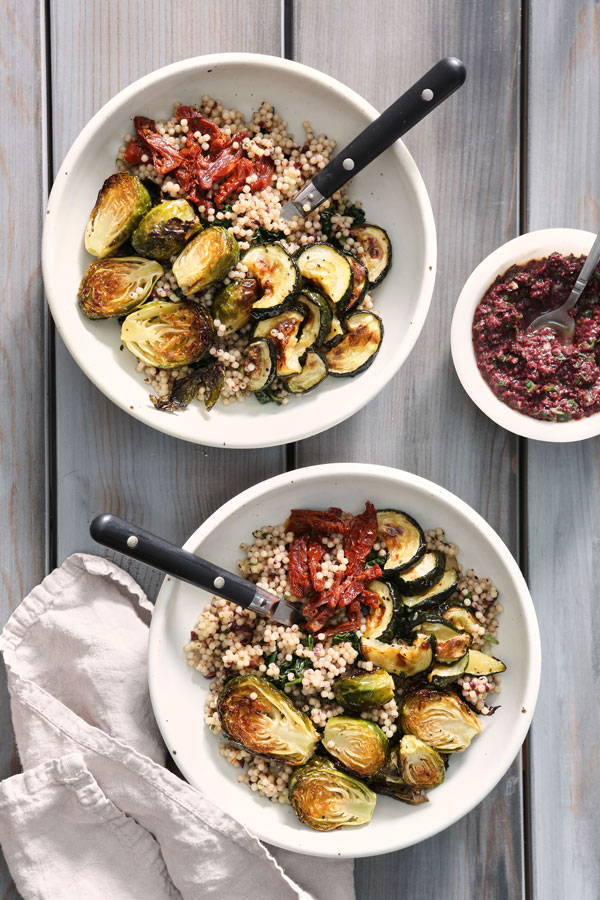 Recipe: Vegetable Acini di Pepe Bowl with Olive Sauce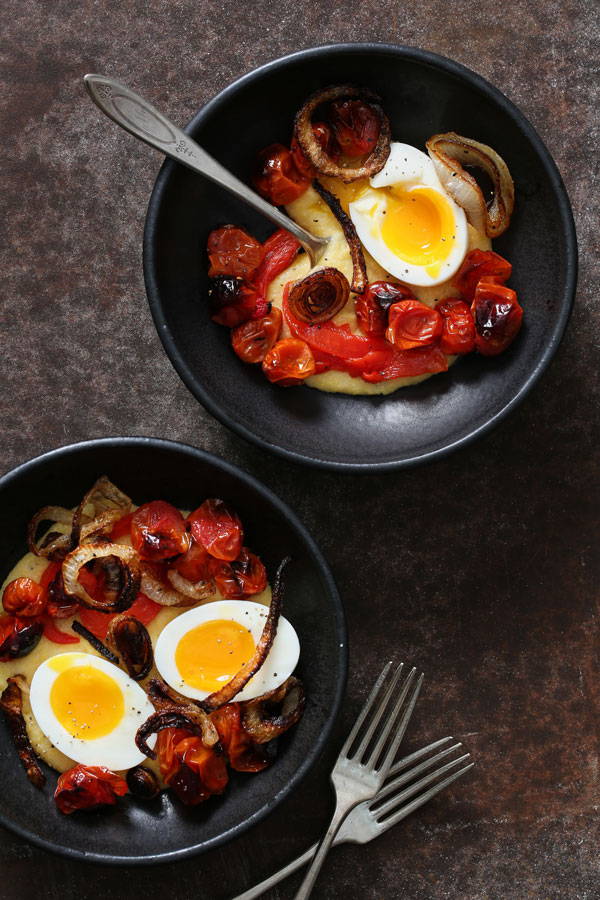 Recipe: Cheesy Polenta Bowl with Jammy Eggs, Roasted Tomatoes and Red Peppers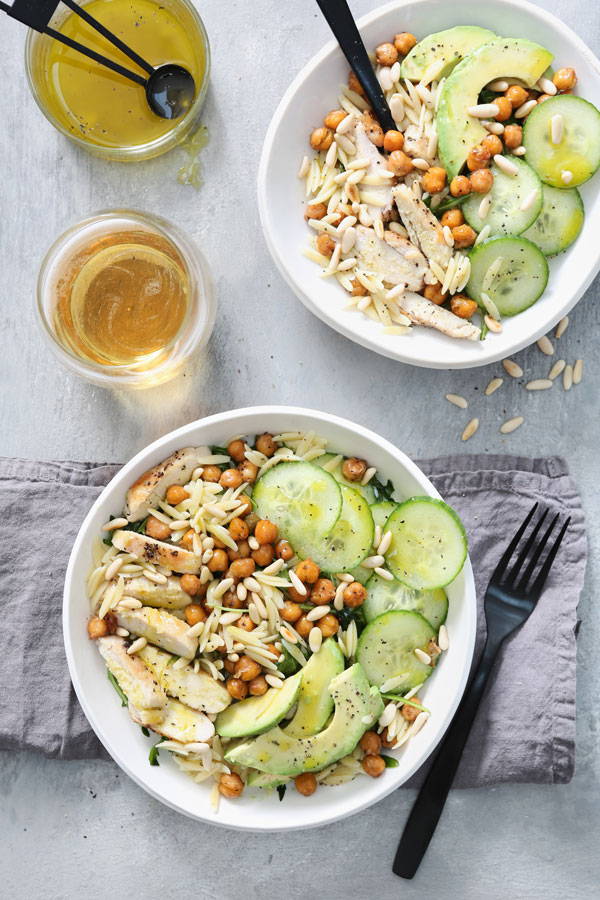 Recipe: Orzo, Chicken, Chickpeas and Avocado Grain Bowl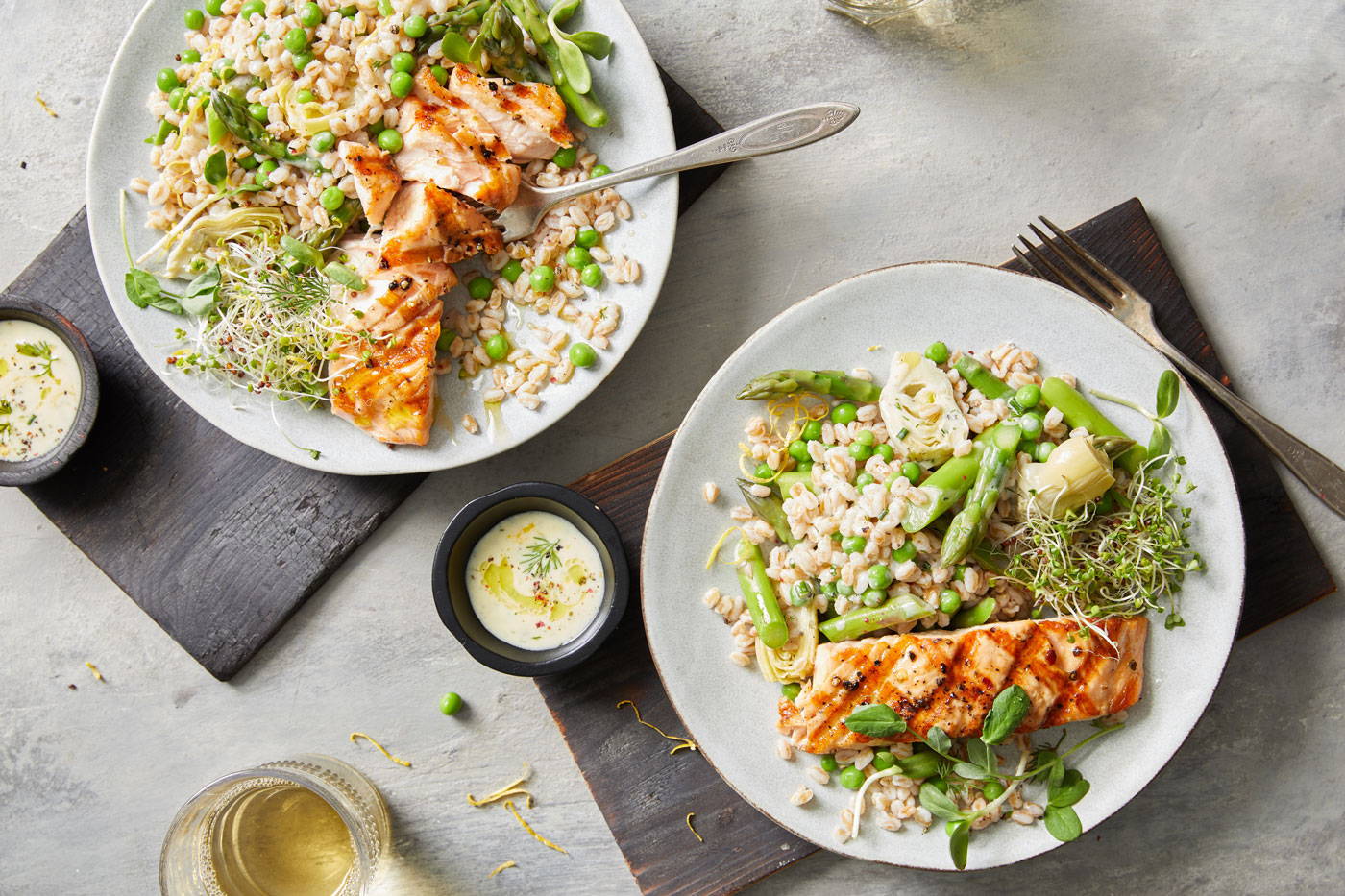 Recipe: Spring Salmon Farro Bowl with Artichokes and Buttermilk Dressing