From cakes and biscotti to sautéed meats and veggies, a little lemon goes a long way. Quite possibly as popular and widely used as simple spices like salt and pepper, lemon juice and zest has found its place in Mediterranean cuisine.
A Popular Spring Ingredient
Though lemons are grown year-round with a peak harvest in the winter months, we often begin to anticipate the warmer weather with these vibrant, yellow citrus fruits. Lemons bring a tangy flavor and tart fragrance to Italian cuisine, where its cheery, refreshing presence dresses leafy salads and serves as a light marinade to spring and summer pasta dishes. Some recipes call for fresh-squeezed lemon juice, while others call for zest—or both. The zest of a lemon, or the outermost part of the rind, is loaded up with fragrant oils for an intense flavor with little bitterness. This part of the lemon is also the shiniest and most colorful—just another reason to add it to your ingredient list as a showcased flavor or garnish.
Lemons in Italy
The lemon is known as a "catalyst" for other ingredients, allowing the taste buds to react to other flavors in your recipes more strongly. Also, they contain citric acid—often used in meat marinades to tenderize, helping to dissolve connective tissues in meats. And because Italy is known for its coastlines, an important part of Italian cuisine is its glorious selection of fish and seafood. These savory seafood dishes are typically made up of simple preparations—extra virgin olive oil, salt and lemon. Not only is it a tasty way to enjoy fish, but adding lemons to seafood is popular because of its reaction with amines (a compound responsible for that, often pungent, "fishy" flavor). The acidic juices in lemons neutralize the undesirable "fishiness" of seafood.
The Sweet Side of Lemon
Besides being a fundamental ingredient of seafood dishes in Italy, lemon is one of the most popular sweet treat flavors, too, alongside almond, hazelnut and chocolate. From the nationally celebrated beverage, Limoncello—an Italian, lemon-flavored liquor produced in Southern Italy—to its tart, citrusy flavor featured in biscotti, cakes and gelato. The Sorrento Lemon (a government-recognized product whose name is protected by its place of origin) is grown year-round on the Sorrento Peninsula and all over the island of Capri, allowing lemon to easily one of the most famous fruits in Italy.a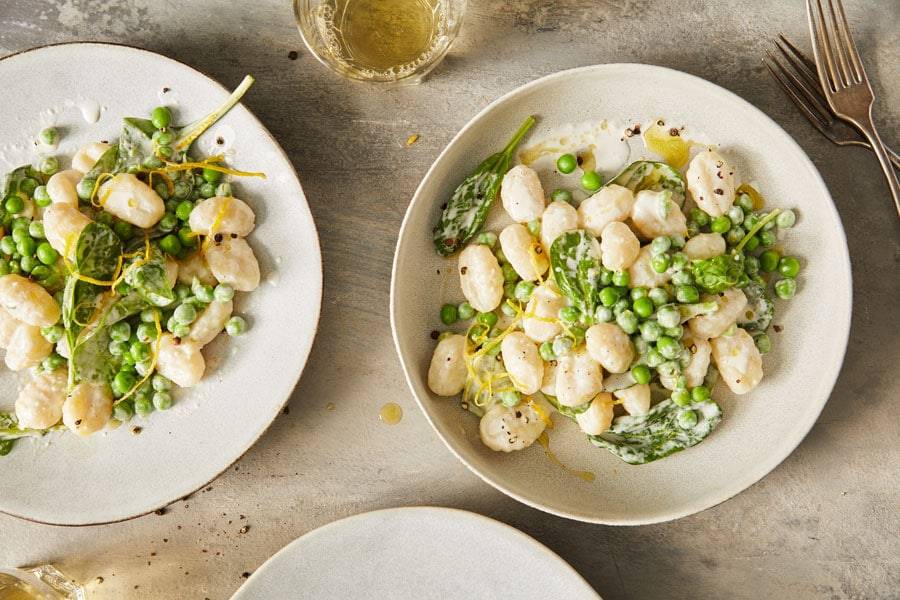 Our Favorite Lemony Recipes