Pizza Night Perfection
From the crust to your favorite toppings… pizza night isn't delivered. It's homemade! Celebrate all things pizza with everything you need for the perfect pizza night from traditional recipes to our how-to video!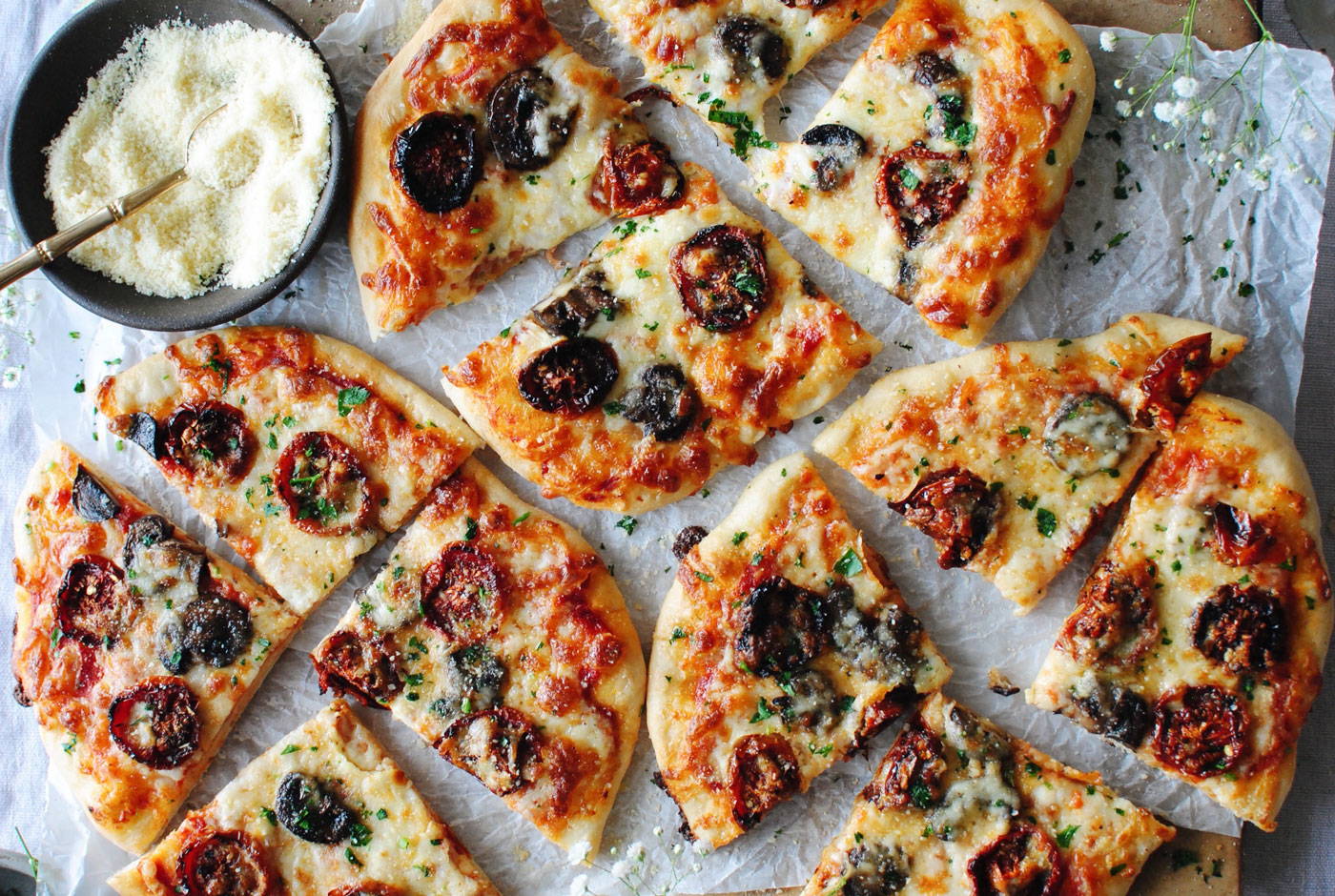 Recipe: His & Hers DIY Pizza Night
The best pizza just can't be delivered. It requires a little kitchen time, a little attention to detail and all the right tools and ingredients. Why not make your own pizza? Whether you're hanging at home with the kids, your closest friends for movie night or that special person in your life, pizza night is always a hit. You don't have to be a chef or a kitchen wizard to create an incredible pizza at home. You don't even need hours and hours. Have you ever wondered how to make pizza dough from scratch? Or just how long it takes to make homemade pizza? We've got you.
Our Italian Pizza Dough Kit includes everything you need to make pizzeria-style pizza dough, including the yeast. The kit makes it easy enough to conquer as a solo mission or with help from the kids or your friends. It's definitely more fun that way. You just add warm water to the contents of the kit, stir and combine with your hands. Once the dough is formed into a ball, give it a little time to rise (about 30 minutes at room temperature), and then, it's time to form your pizza. First, decide whether you want to make one bigger pizza or two smaller sized pizzas. Then, knead the dough into a thin crust or a thicker crust pizza—whatever your preference.
Now, it's time to top it off. We hope you let yourself get creative with this part. Just imagine all the colorful combinations of pizza sauces, pizza cheeses, pizza meats, veggies, olives, antipasti… As far as pizza sauces go, you can choose a classic tomato sauce or a garlicky oil base like that of white pizza, but those aren't your only options. We love adding a spoonful of bruschetta or pesto to some extra virgin olive oil and kicking off our homemade pizzas with a thin layer of deliciousness.
Once you've chosen your sauce, it's onto the pizza cheese. Choosing a cheese or a handful of cheeses is up to you. We recommend melty creamy cheeses like mozzarella and provolone, but we like to switch it up with cheeses like Fontina, Havarti, Parmigiano-Reggiano, Romano, goat cheese, etc. Can't decide? Sometimes it's helpful think about which cheeses go best with your toppings… and there are so many toppings to think about.
Topping off your pizza largely depends on your tastes and your pizza mood. Sometimes we prefer to stick to something more simple like Pizza Margherita or the Classic Pepperoni Pizza, but often, we visit our local deli and olive bar and get inspired by all the marinated Mediterranean goodies they just so happen to make incredible pizza toppings: artichokes, olives, roasted red peppers, sun-dried tomatoes, olive salads, spicy peppers… you get the idea.Bake the pizza on a pizza pan or a baking sheet for 10-15 minutes, or until the cheese is hot and bubbly and your toppings have just started to brown. If you need some pizza inspiration, we've got a few recipe ideas up our sleeves. Be sure to check them out!
---
Think Outside the Delivery Box, Try Homemade!
Shop: Pizzeria-Style Pizza Sauce
Shop: Imported Italian Pizza Sauce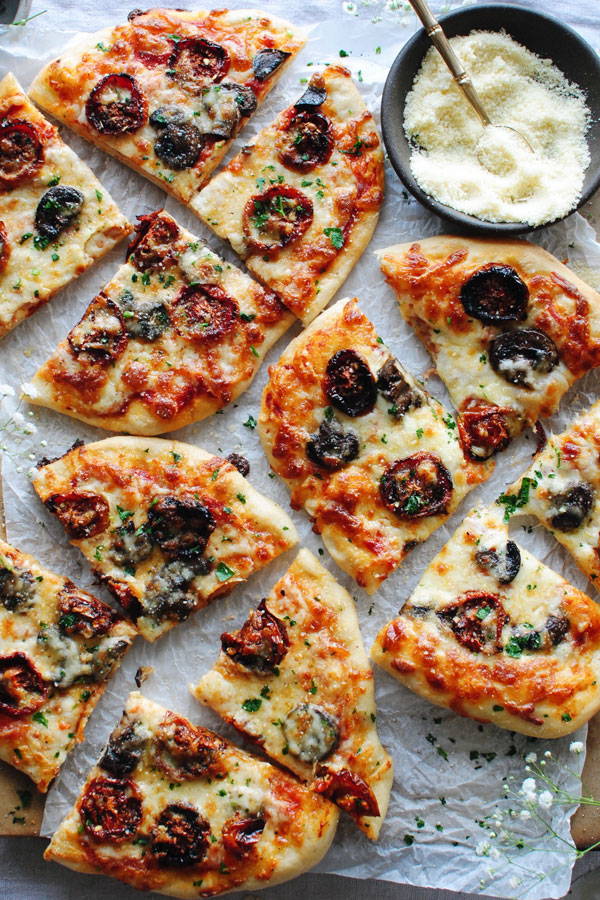 Recipe: Slow Roasted Tomato and Mushroom Pizza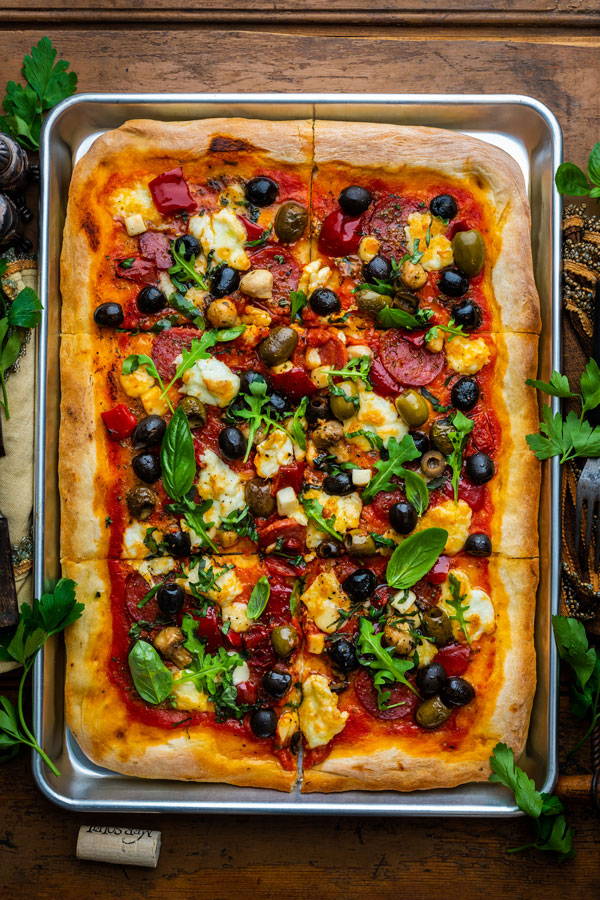 Recipe: Antipasto Sheet Pan Pizza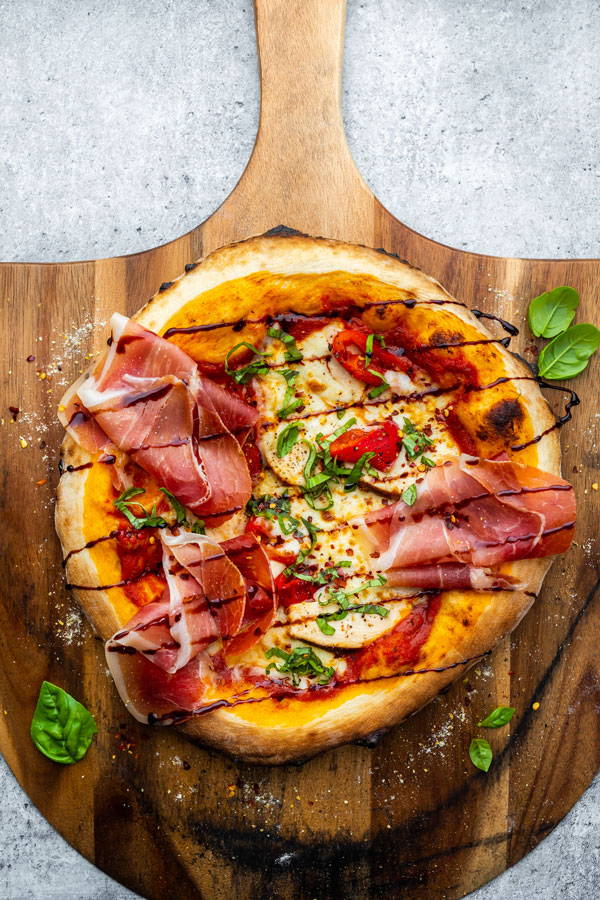 Recipe: Smoked Paprika Chicken & Serrano Pizza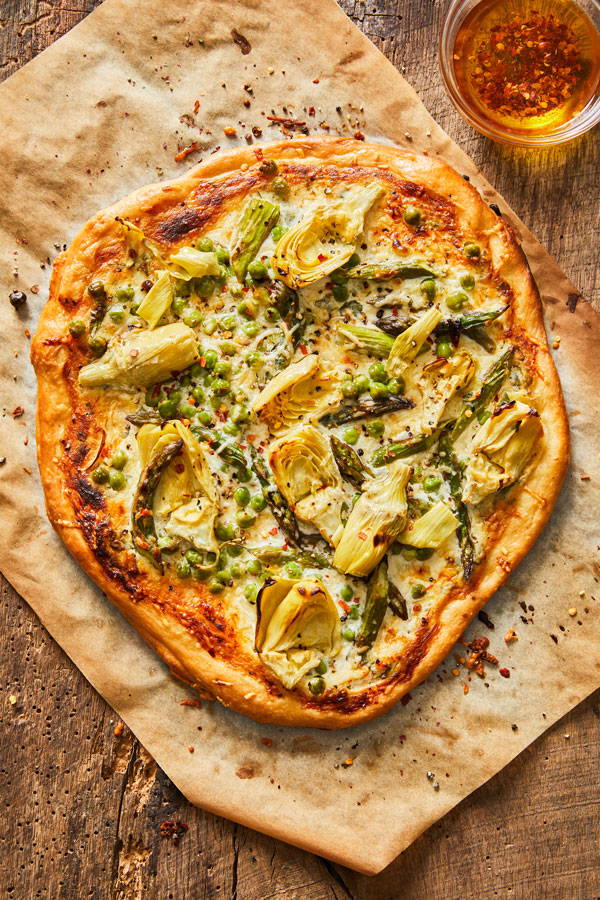 Recipe: Spring Vegetable Pizza with Ricotta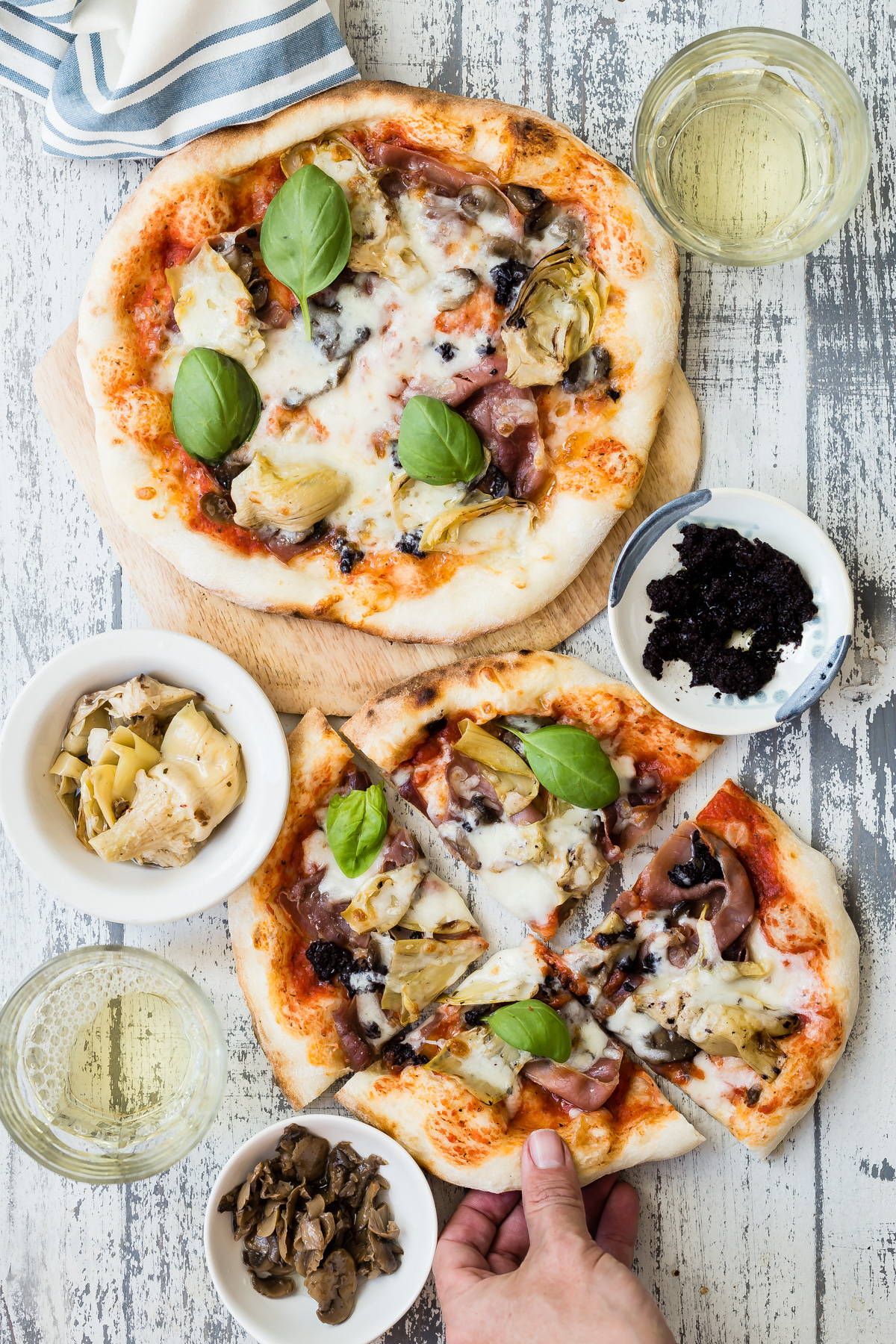 Recipe: Artichoke Prosciutto and Olive Pizza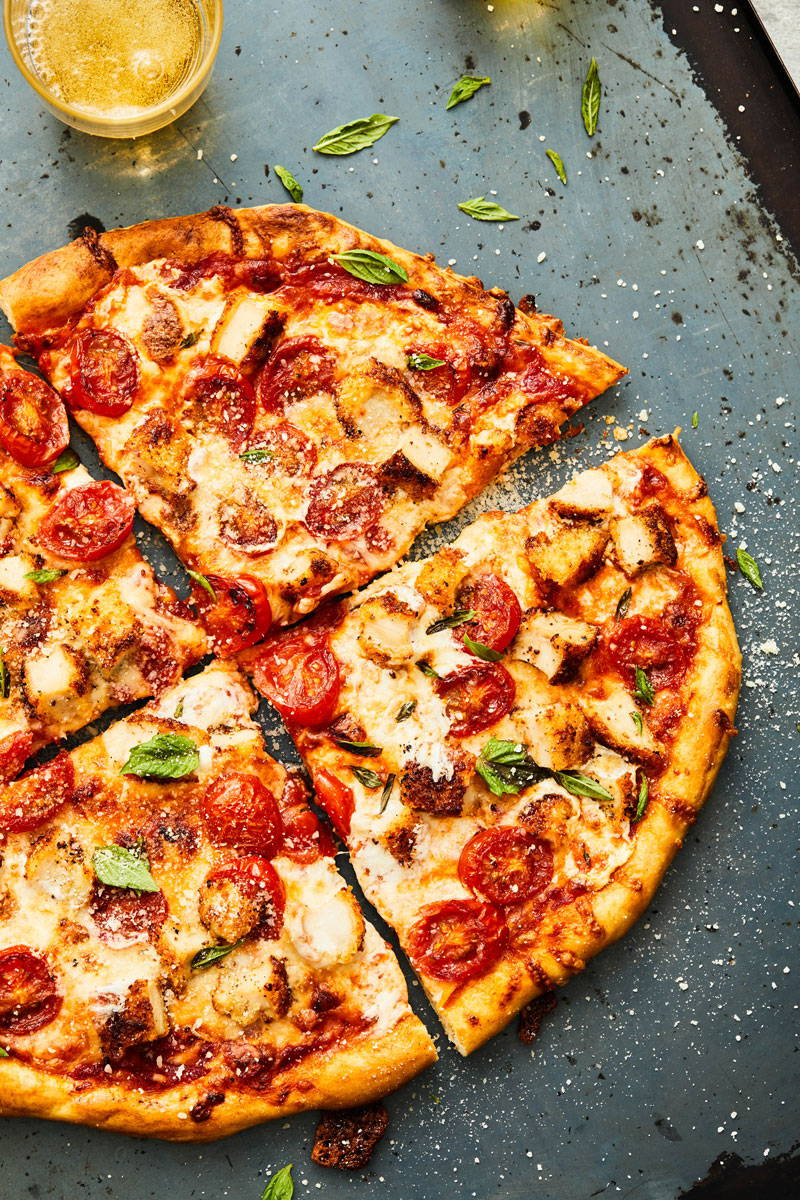 Recipe: Chicken Parmesan Pizza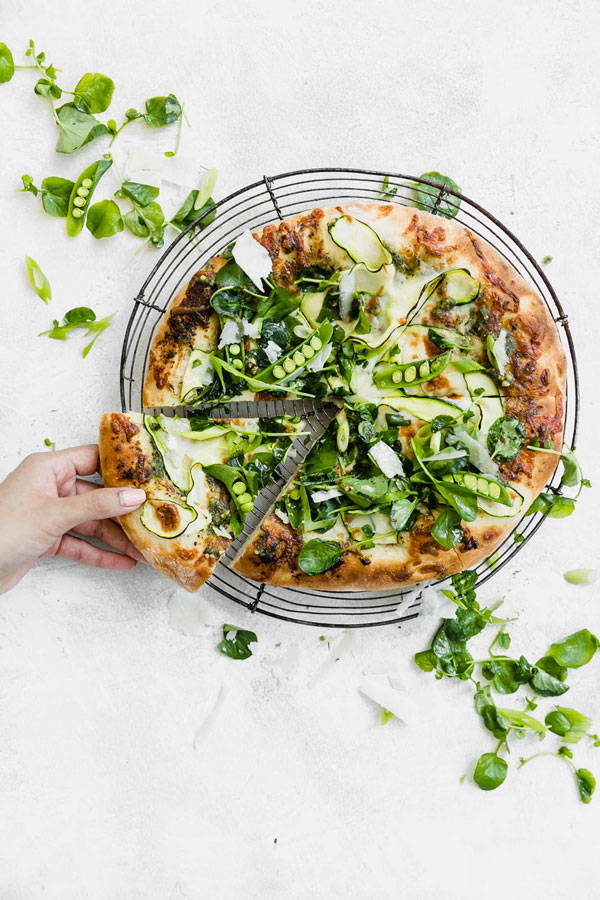 Recipe: Spring Green Goddess Pizza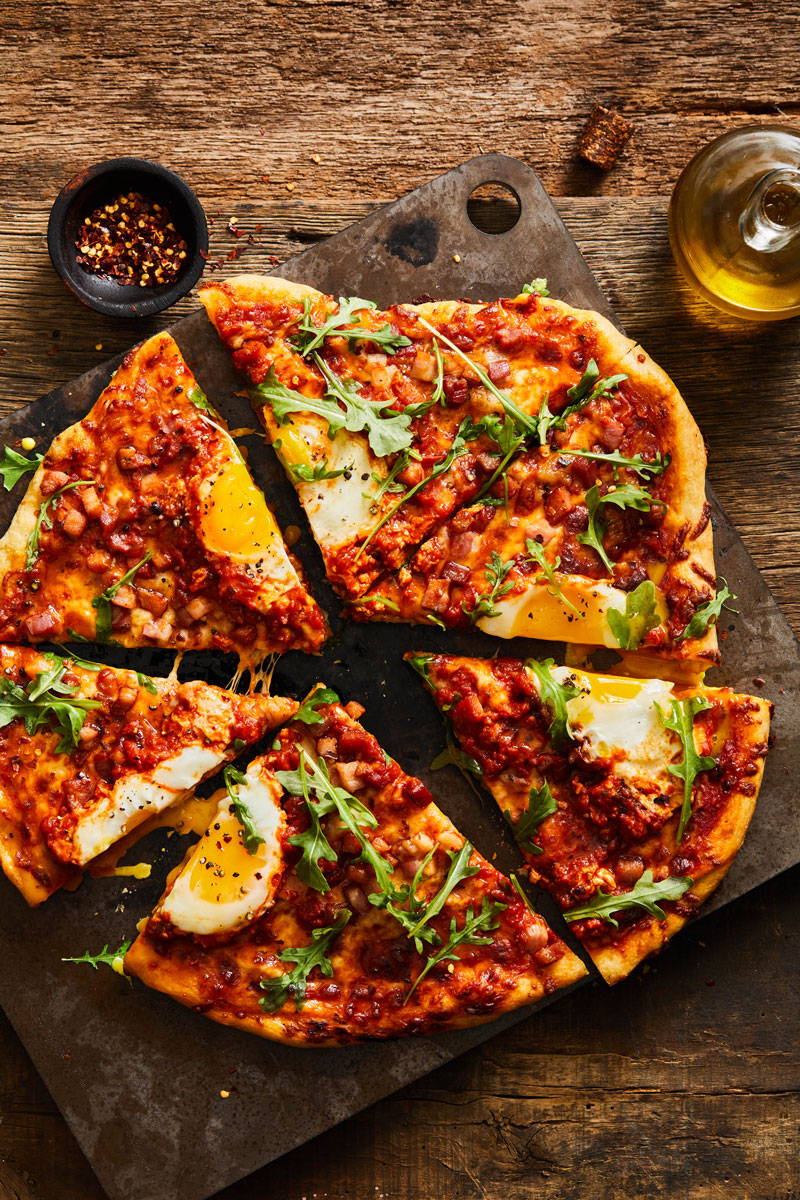 Recipe: Twisted Tomato Carbonara Pizza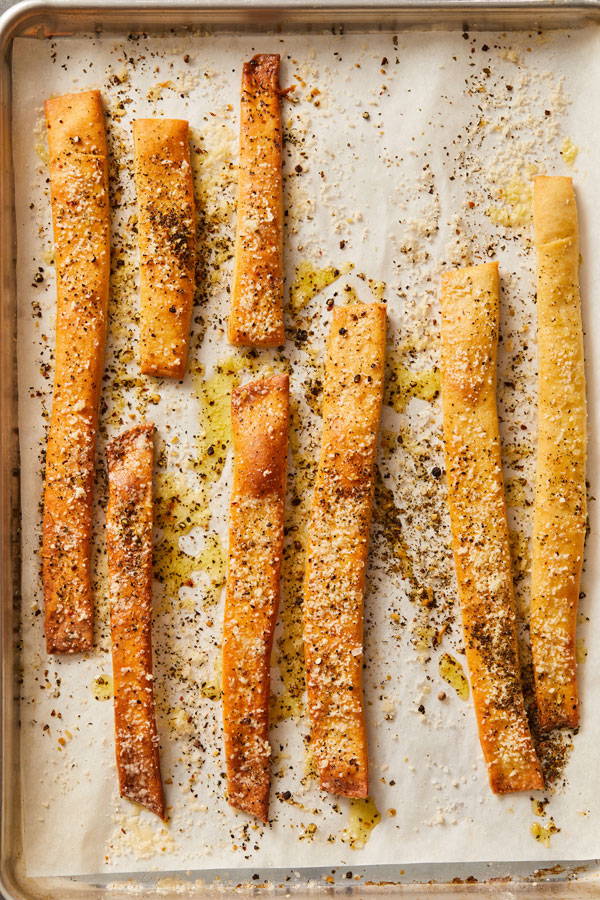 Recipe: Easy Italian Breasticks