The 10 Best Pumpkin Recipes Ever To Try This Fall
We admit it… as soon as summer winds down and there's a slight chill in the air, we've got pumpkin on the brain.
It's no wonder—pumpkin is easy to love. Its mild, earthy, slightly sweet flavor is a versatile ingredient, starring in both savory and sweet recipes. From iconic fall desserts—such as pies and cakes—to unique pasta dishes and even pizzas, pumpkin is practically an institution these days. In fact, for some, you haven't truly experienced fall until you've had a caffeinated pumpkin spice beverage of some kind.
This year, we dare you to enjoy pumpkin to its full potential, more than just pumpkin pie or a pumpkin spice latte. We've got some of our favorite pumpkin-lovin' fall recipes to share with you.
This surprisingly easy-to-make fresh pasta recipe has autumn written all over it. What better time to spend an afternoon in the kitchen creating a new fall tradition?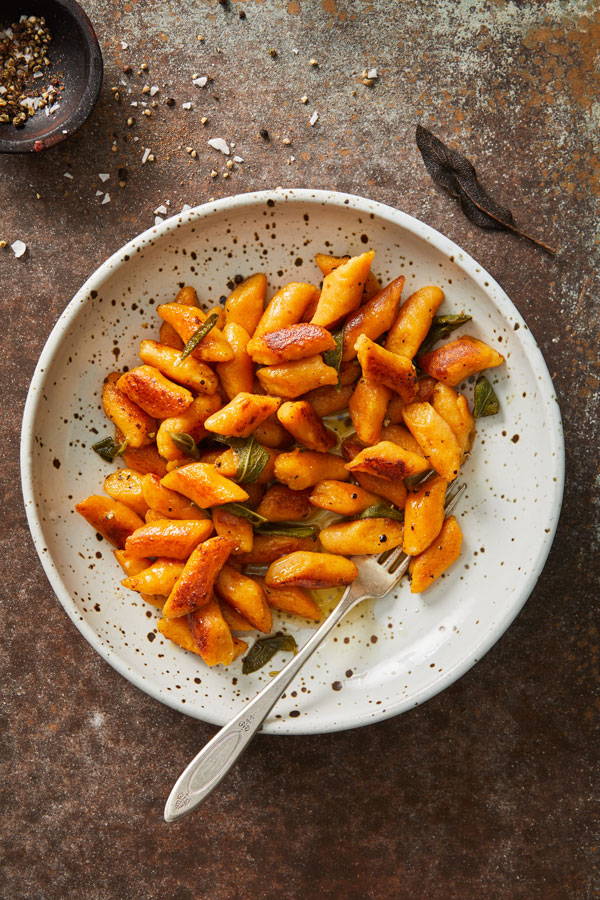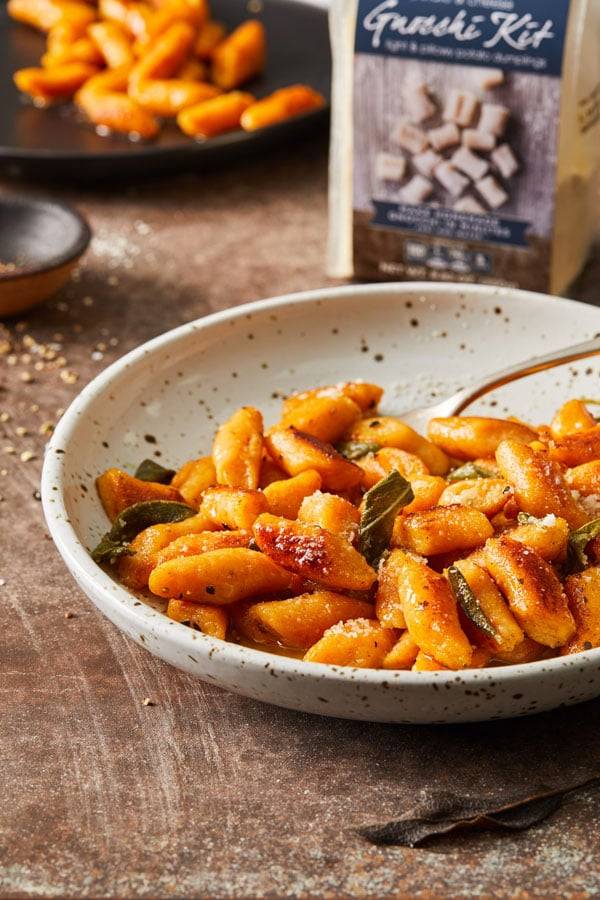 Spice up your fall menu with this tasty pumpkin pasta recipe. Starring our authentic Italian egg pasta with smoky red peppers, garlic and sweet pumpkin squash, this is one pasta night recipe to keep on the rotation.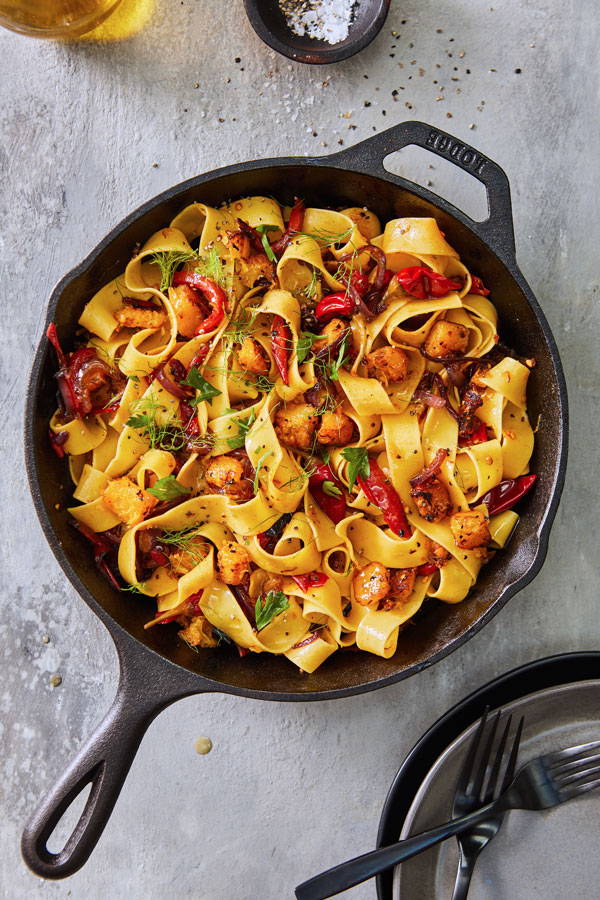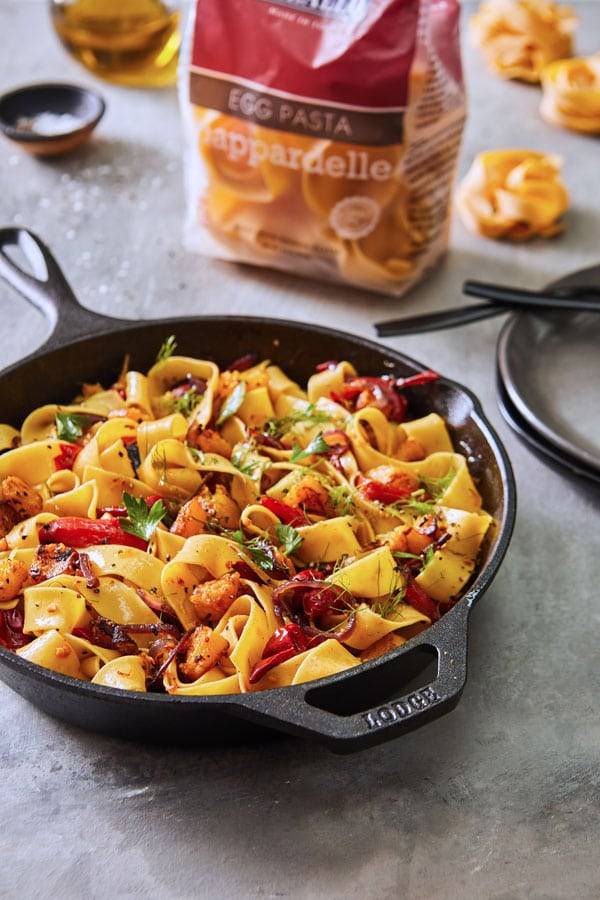 This is no ordinary squash soup recipe. Featuring pillowy potato gnocchi, smoky bacon and fresh sage, this tasty fall recipe is ready to warm you up.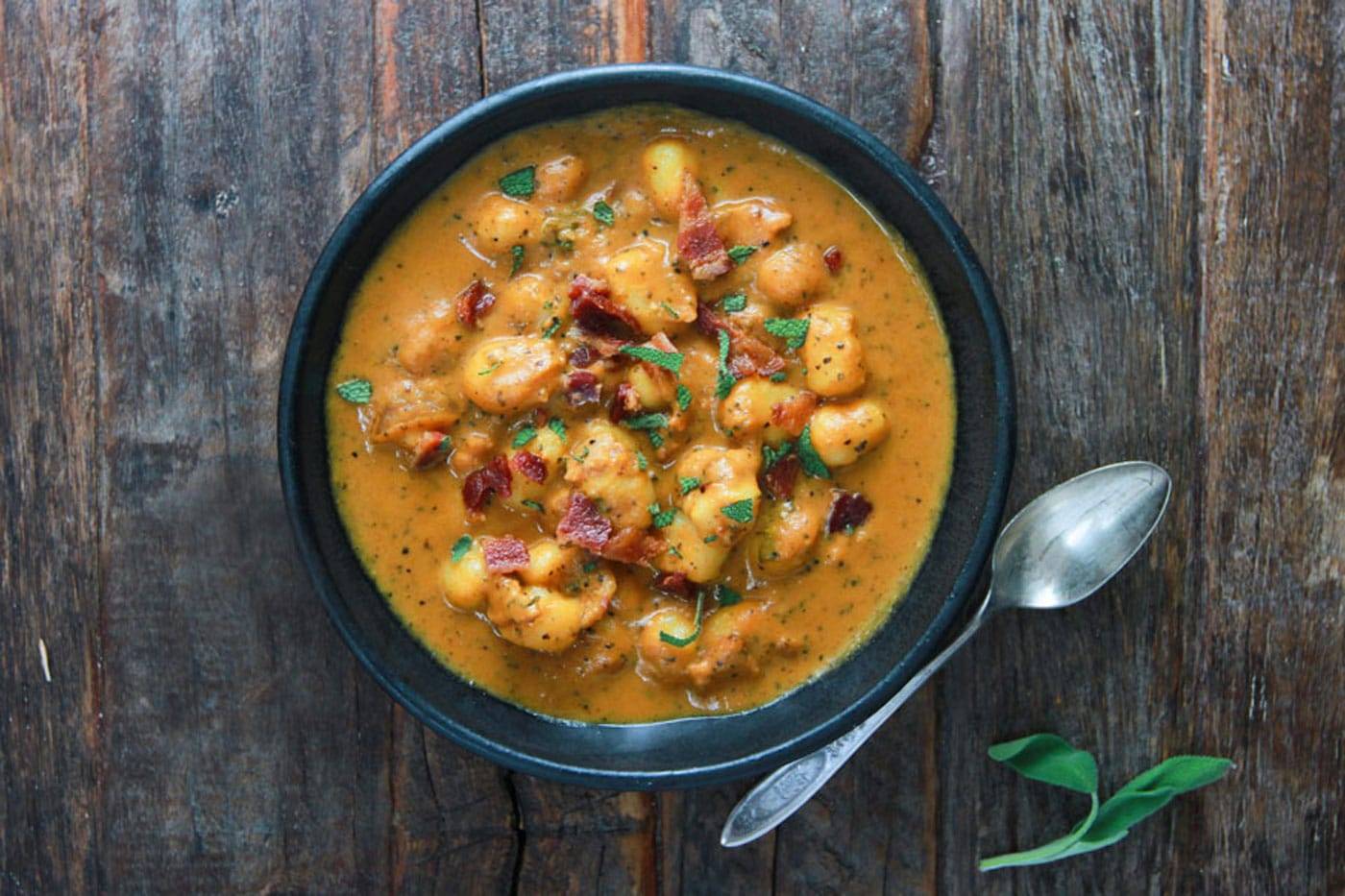 If you love the classic Italian dessert and you love pumpkin as much as we do, you're going to need this fall tiramisu in your life. Layers of amaretto-soaked ladyfingers and creamy pumpkin mascarpone come together in this decadent fall dessert.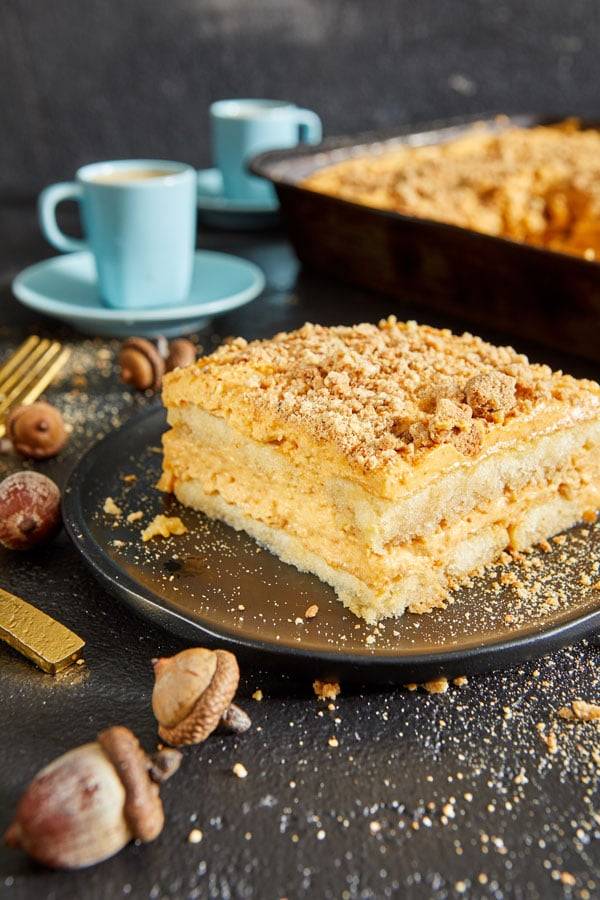 A fall twist on the classic stuffed shells recipe, this pumpkin pasta bliss is super easy, yet impressive enough to serve up for holidays and special occasions.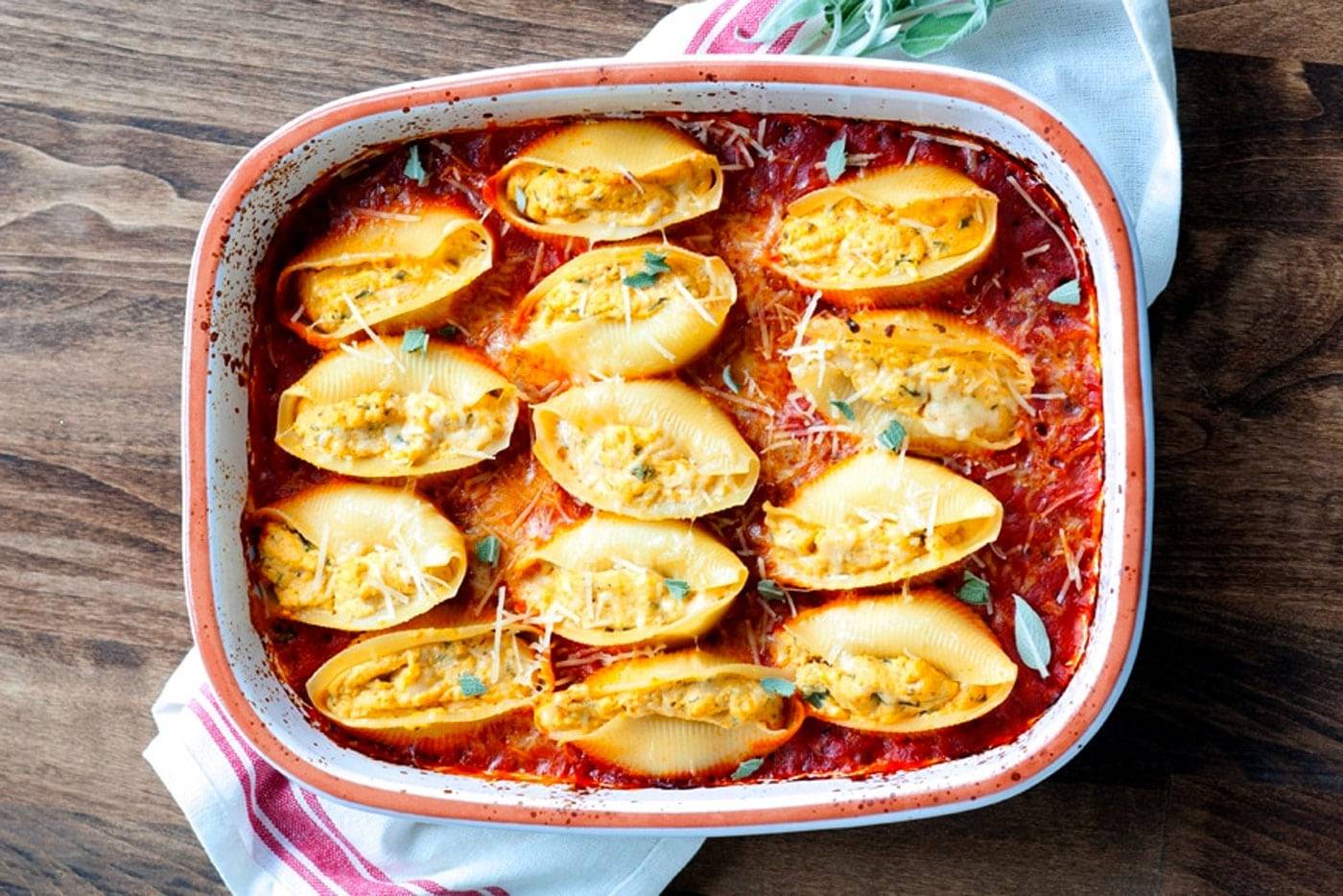 This unforgettable pizza is made with our easy Italian Pizza Dough Kit and your favorite fall flavors. We bet you've never had pumpkin like this.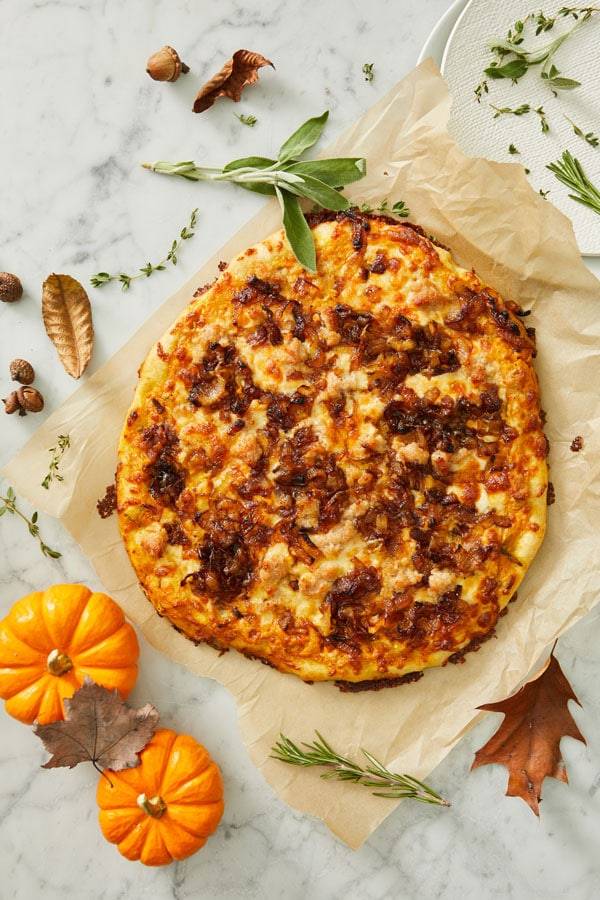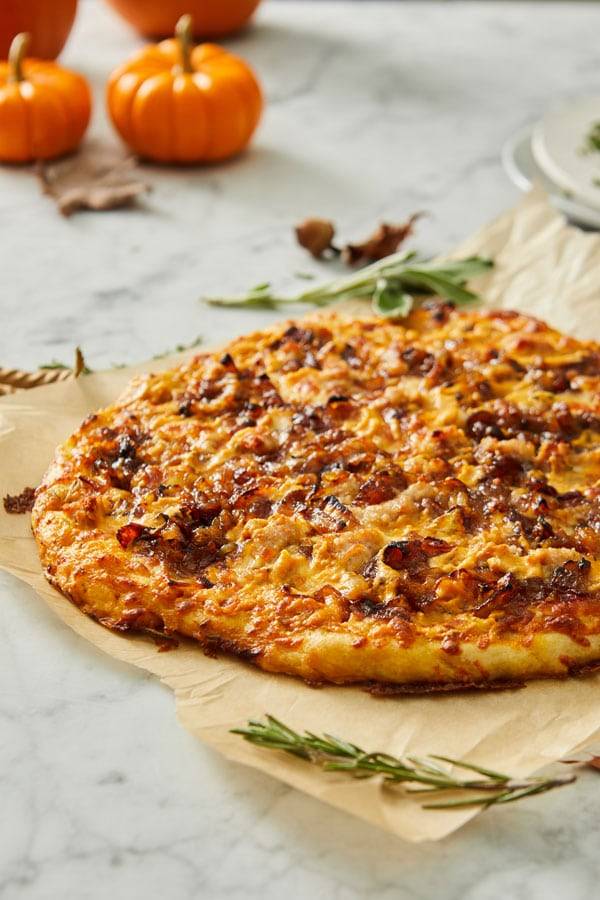 You won't even miss the dairy in this creamy classic. Made with a simple no-cook pumpkin cashew cream sauce and our lovable shell pasta, this dairy-free mac and cheese recipe is going to blow your mind.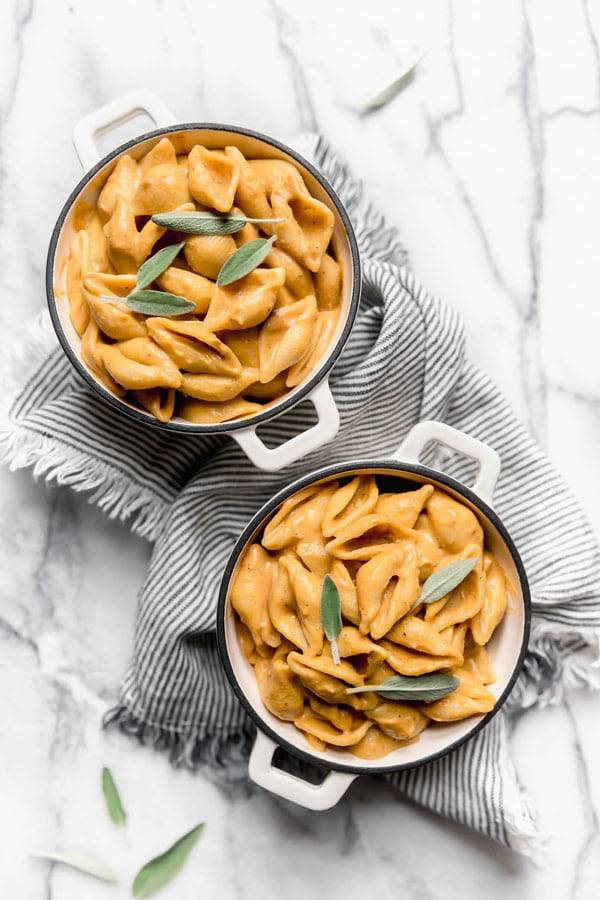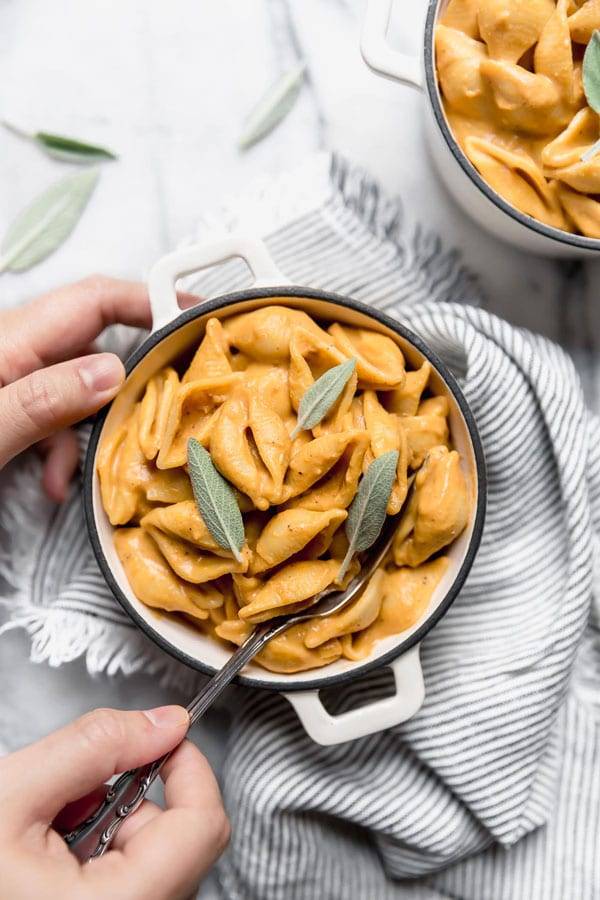 We top a hearty bowl of creamy polenta with smoky-sweet roasted veggies and a pumpkin Parmesan cream sauce. The resulting dish? Nearly too good to be true.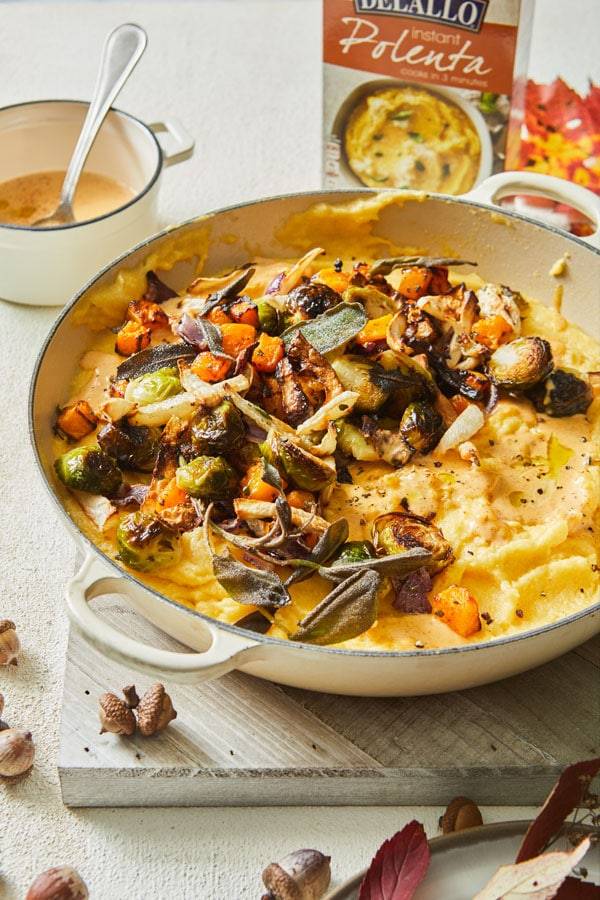 If you've got 30 minutes and these 5 ingredients, you've got everything you need for a truly divine pumpkin pasta dish. Everyone at the table is going to love this fall-inspired Alfredo recipe.
Add an extra dose of cozy fall goodness to your menu with this incredible, yet simple, weeknight gnocchi recipe. Your favorite pillowy potato pasta is the perfect partner to a creamy pumpkin and Parmesan sauce.