Score Big with Winning Game Day Recipes
So, we've made it. Hopefully, your favorite team is in the biggest game of the football season. If not, you've probably already chosen the team you want to win (or lose)!
Whether you're the frazzled football fanatic shouting at the TV or the innocent bystander asking when halftime is, the Super Bowl is the perfect excuse to get together with your favorite people and load up on your favorite foods.
Even if your resolution to eat more salads is still in full effect, Super Bowl Sunday is the perfect time to treat yourself to tasty dips, cheesy pizza pies, hot wings… you name it. (Besides, you don't want all the football party foods to go to waste, do you?)
And while the football teams on TV compete for the trophy, there will be another competition going on: all those party guests stepping up their kitchen game to bring the most memorable, delicious, talked-about appetizer to the party. To help you score big this Super Bowl Sunday, we're giving you some SUPER tasty ideas for your football party.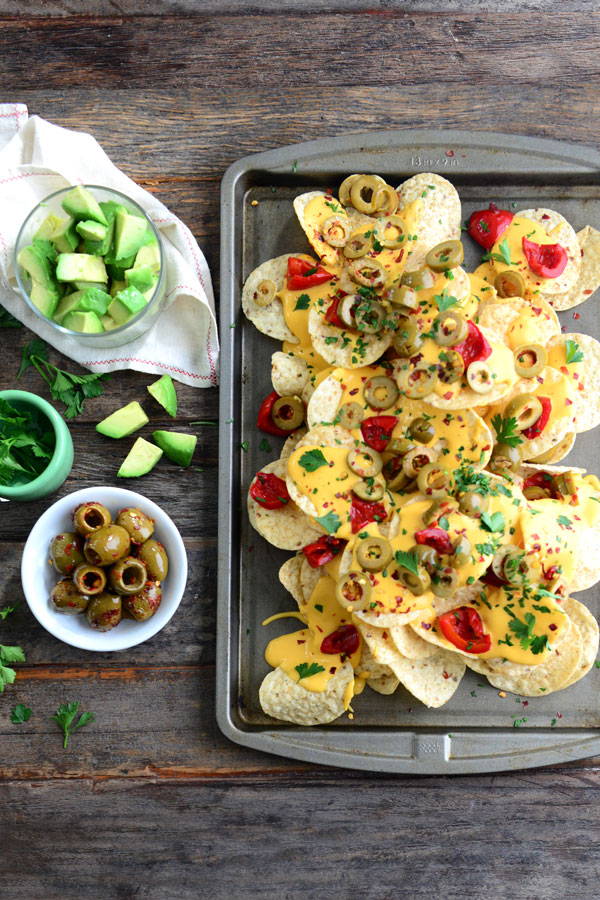 Recipe: Spicy Olive & Pepper Nachos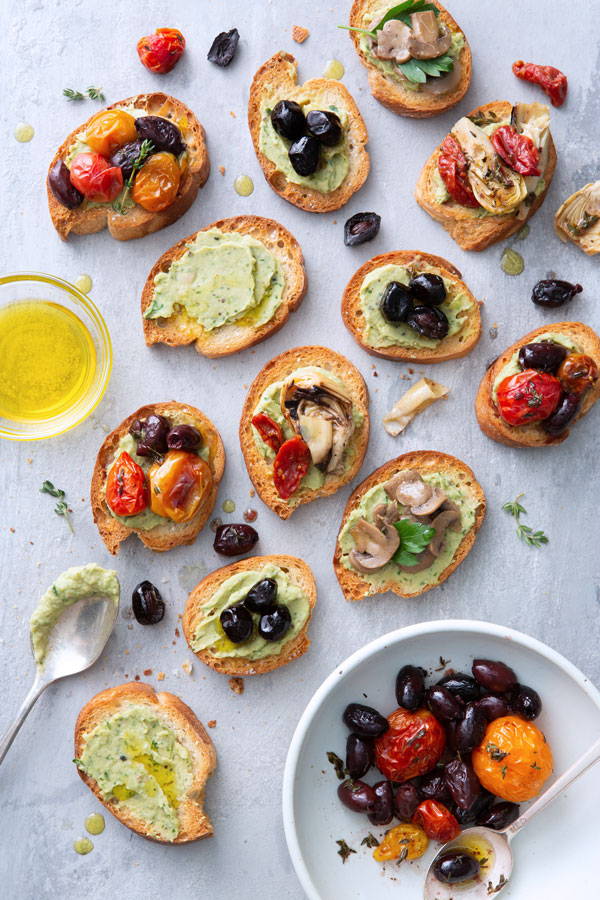 Recipe: Cannellini Bean Spread Crostini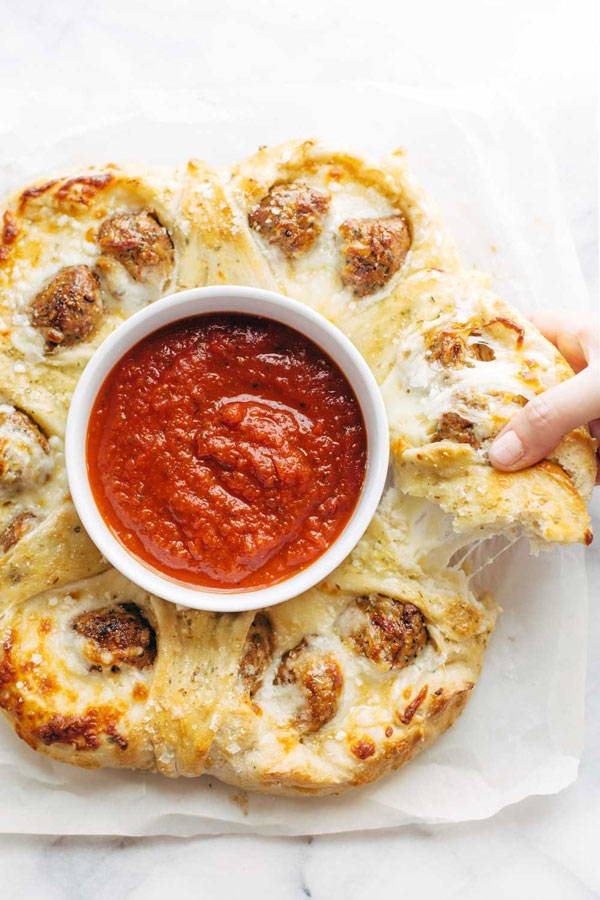 Recipe: Cheesy Meatball Pull-Apart Pizza Ring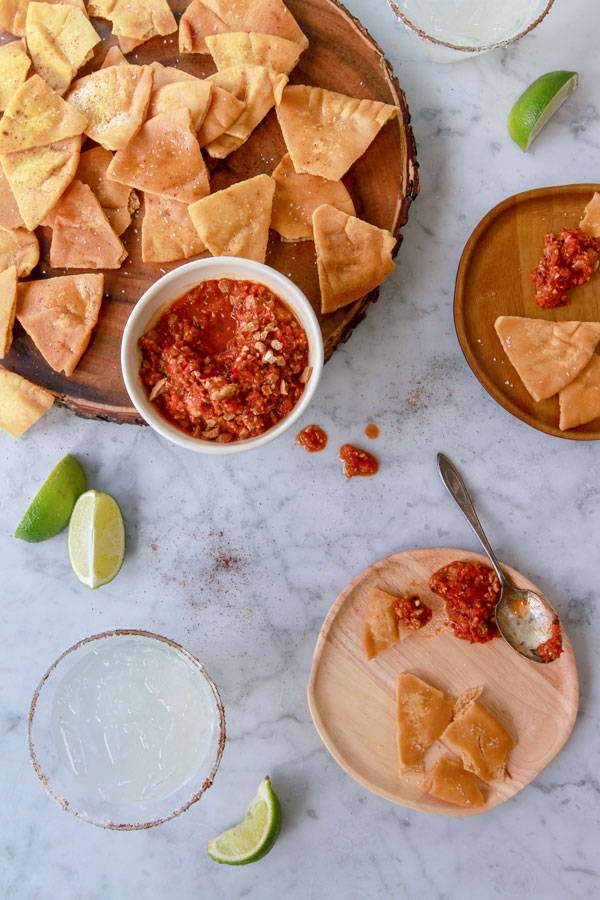 Recipe: Fire-Roasted Tomato Cashew Salsa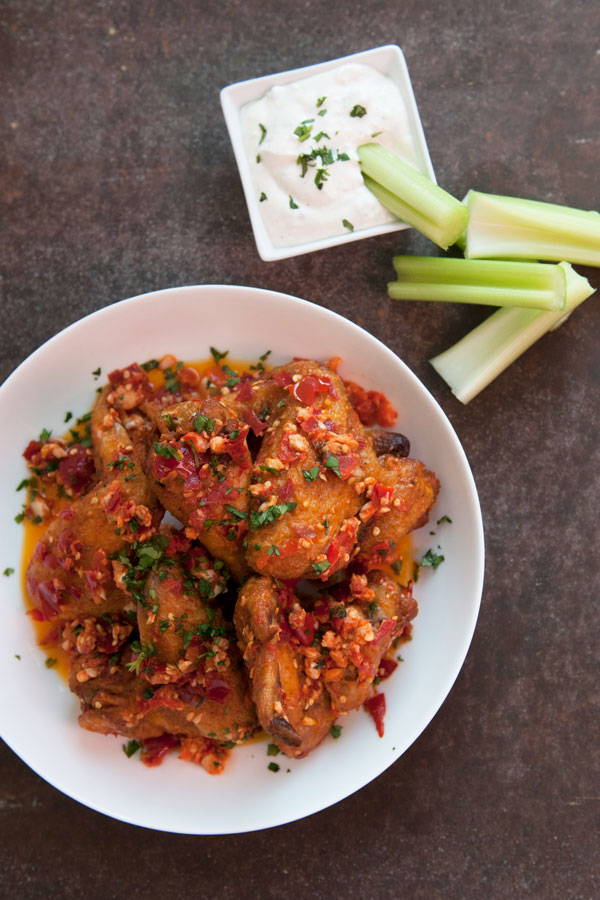 Recipe: Easy Italian-Style Hot Pepper Garlic Wings
Recipe: Ricotta, Goat Cheese and Avocado Oil Antipasti Spread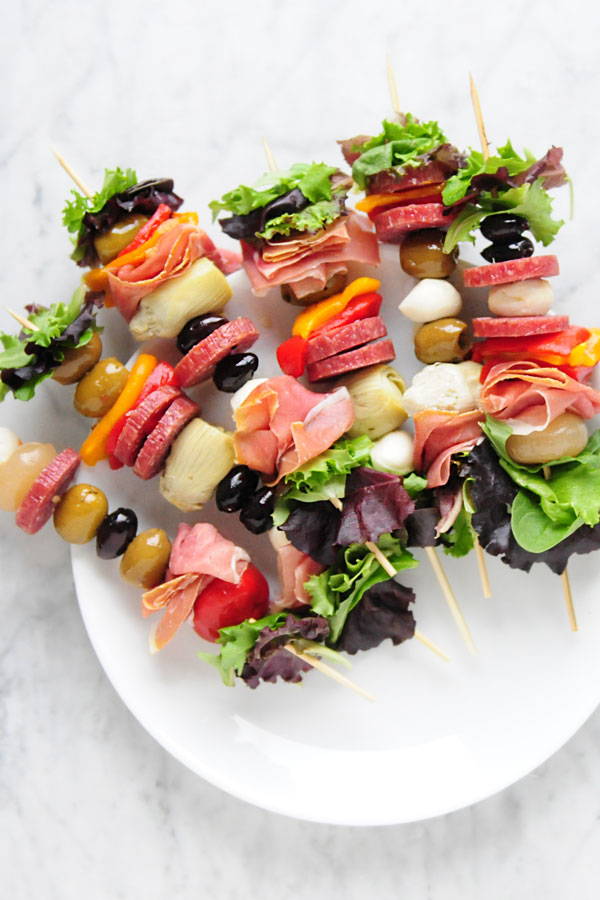 Recipe: Antipasto Skewers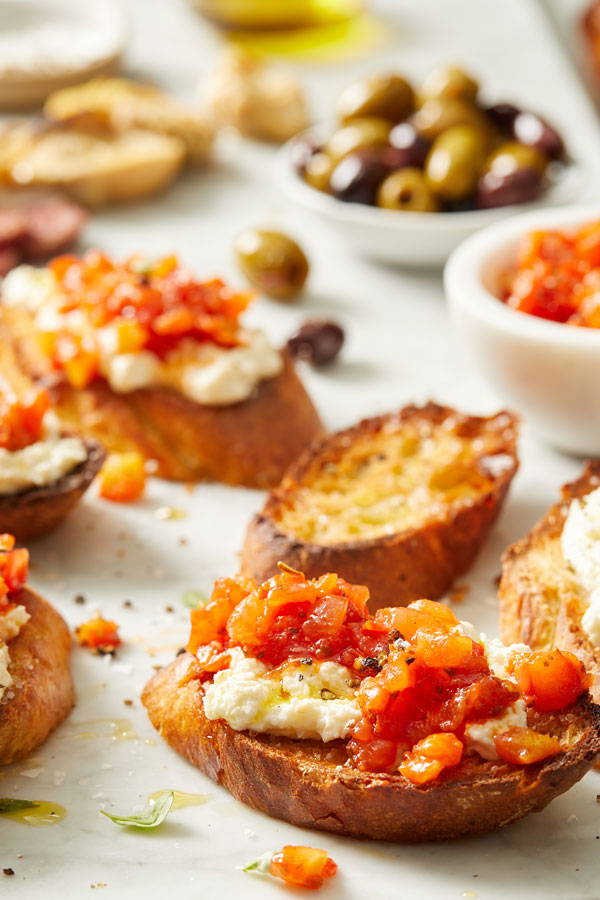 Recipe: Italian Tomato Bruschetta Toasts
Recipe: Artichoke & Olive Bruschetta Hot Cheese Dip
Recipe: Feta Spread with Roasted Red & Piquillo Peppers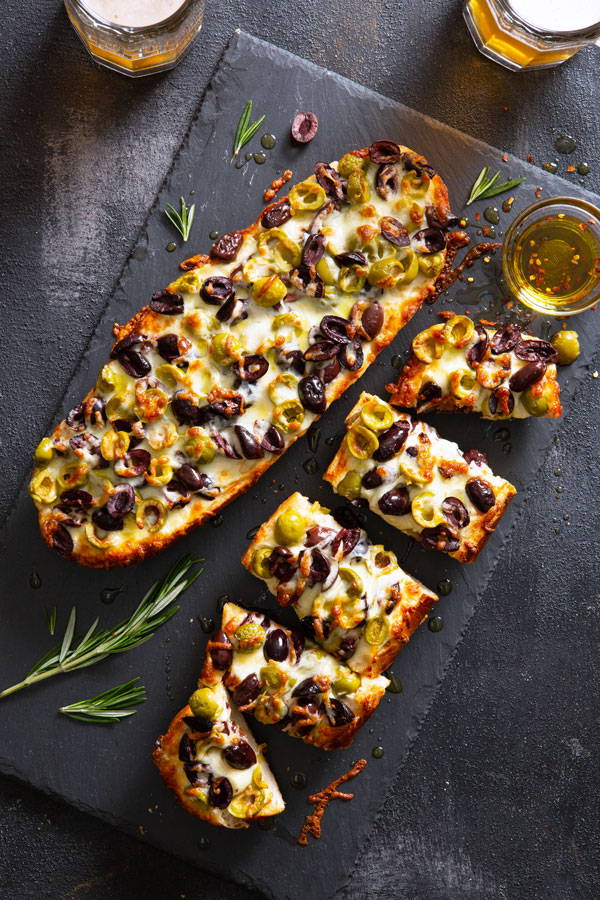 Recipe: Olive Cheese Bread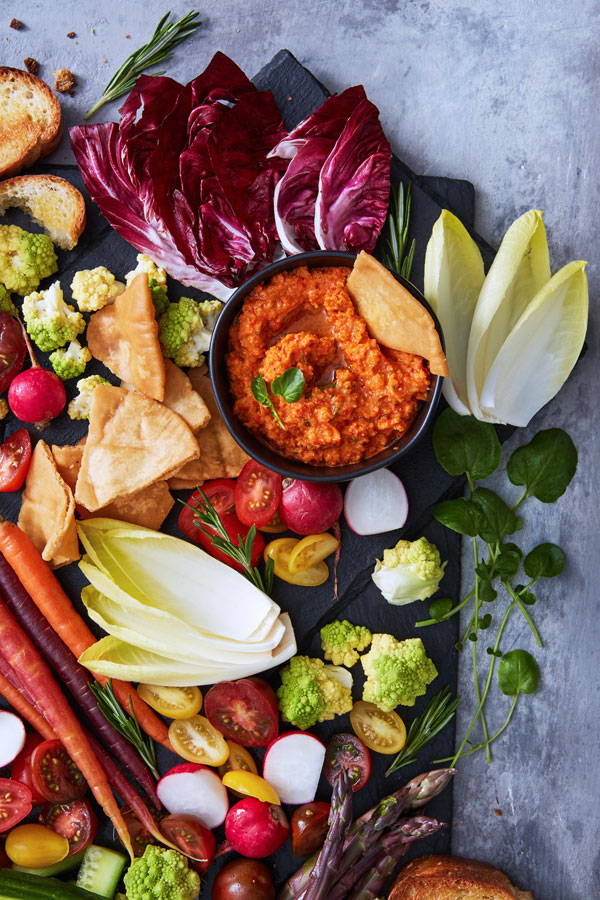 Recipe: Roasted Red Pepper and Cauliflower Dip
Entertain with Antipasti
Visit your local Olive & Antipasti bar to mix and match their favorite Mediterranean bites—from zesty pickled peppers to briny, tart olives—to create an entertaining masterpiece perfect for Super Bowl Sunday.
Cheese Boards & Charcuterie: The Life of the Party
There's really nothing more exciting than a party tray or cheese board loaded up with pepperoni, salami, an array of cheeses, crackers, olives, pickled peppers… you get the idea. Easy to prep and ready for hearty game-day snacking, this "cheese and crackers" appetizer is among our favorite football food. Check out our sports fan favorites below & let us do the work of building the perfect spread