14 Amazing Game Day Recipes for the Ultimate Football Party
Looking for crowd-pleasing game day recipes?
Food is at the heart of every great game day get-together, isn't it? Whether you're the frazzled football fanatic shouting at the TV or the restless fan asking when halftime is, the Super Bowl is the perfect excuse to gather your favorite people and to load up on the tastiest football party foods.
Game day foods should be easy to whip up and easy to enjoy. (Who wants to spend all day in the kitchen?) Cheese dips, chicken wings, slow cooker creations, chili and effortless finger foods, for the win!
And while the football teams on TV are competing, there will be another competition going on: all those party guests stepping up their kitchen game to bring the most memorable, delicious, talked-about game day appetizer to the party. Let us help you to score big this Super Bowl Sunday with some SUPER tasty ideas for your football party foods.
Everything you love about pizza in a fun finger-food-style presentation. Roll up your favorite cheeses and fillings, then bake. Slice and serve for the ultimate game day food.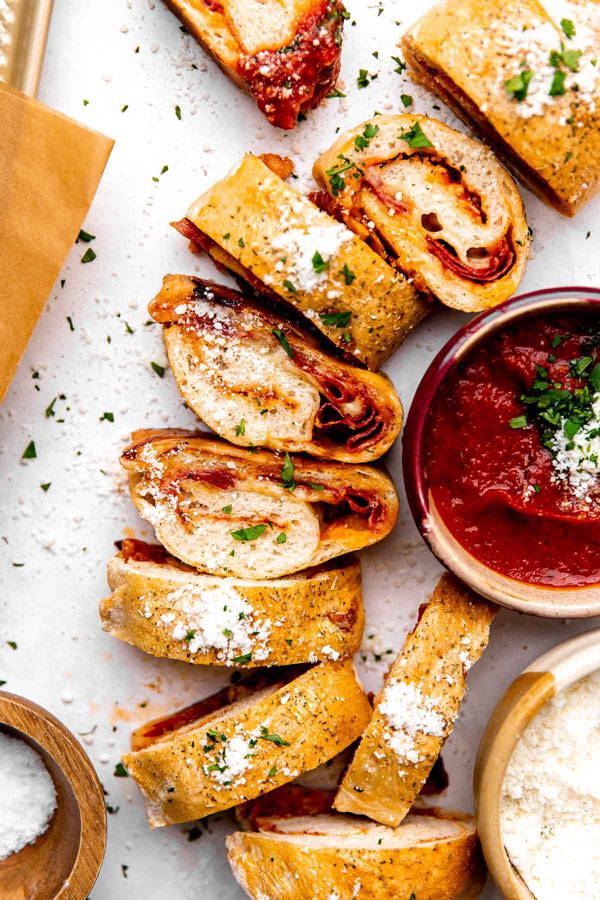 What's better than a touchdown? It just might be the big, bold flavors of this classic olive salad. Add it to your game day recipe lineup.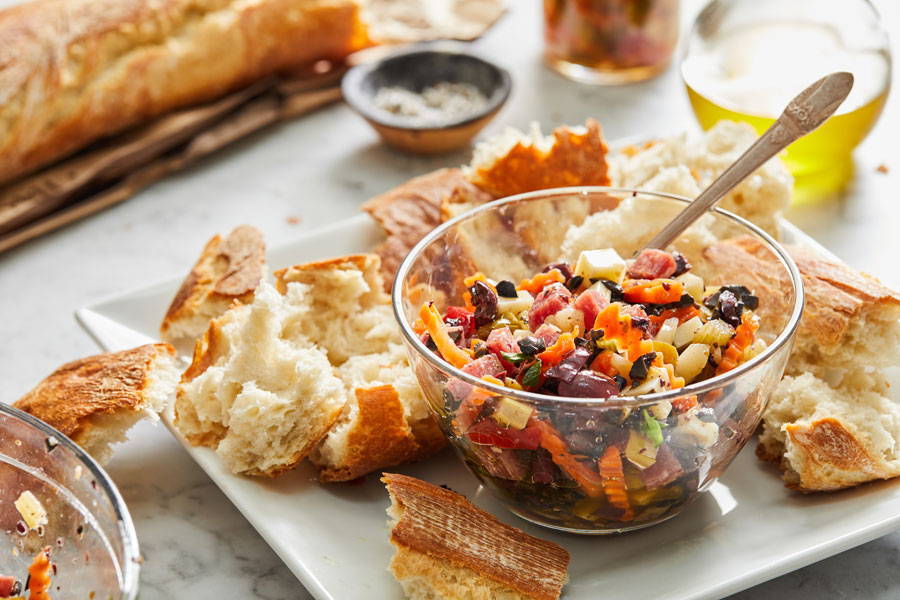 The game day app you've been missing, these crisp and delicious air-fried artichoke hearts take finger foods to the next level. And that dipping sauce!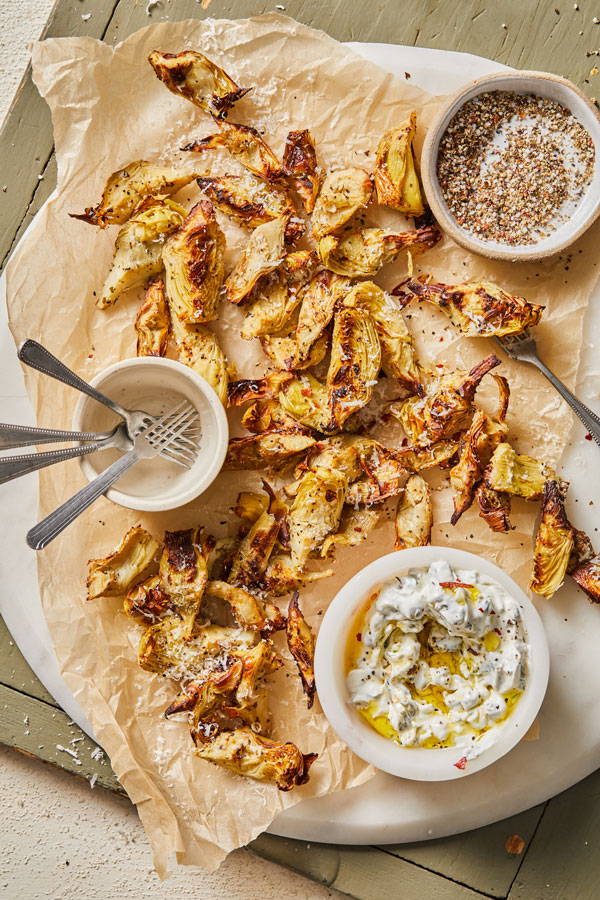 The biggest game of the year deserves an over-the-top cheese dip. We can't wait until you try this baked feta masterpiece, starring briny olives, savory artichokes and melty mozzarella. Get out your crostini toasts!
Searching for a Super Bowl recipe worthy of MVP status? This Pull-Apart Pizza Bread just may be your guy. And it's super simple to make too!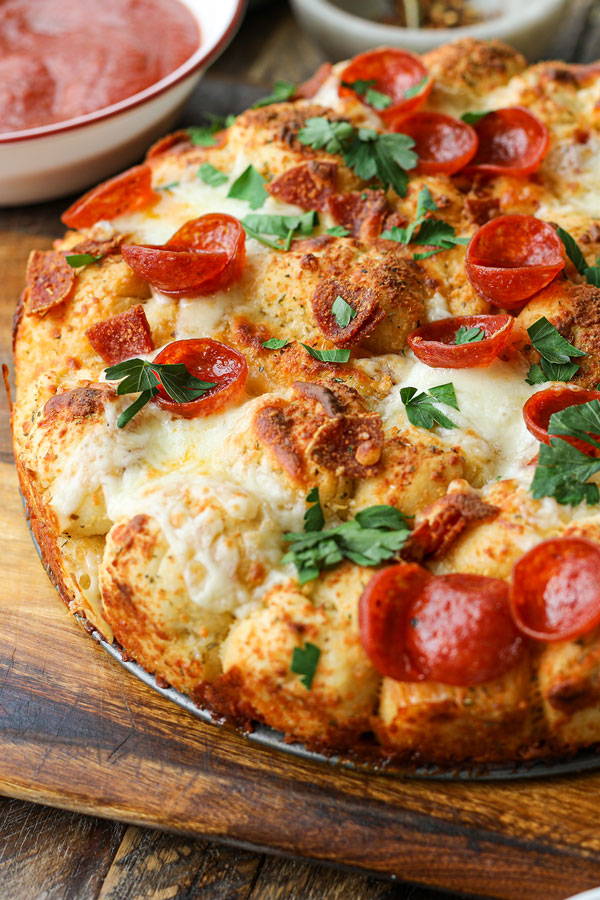 Why settle for boring game day foods like potato chips and onion dip? Your favorite green olives and Greek cheese star in this easy Mediterranean appetizer.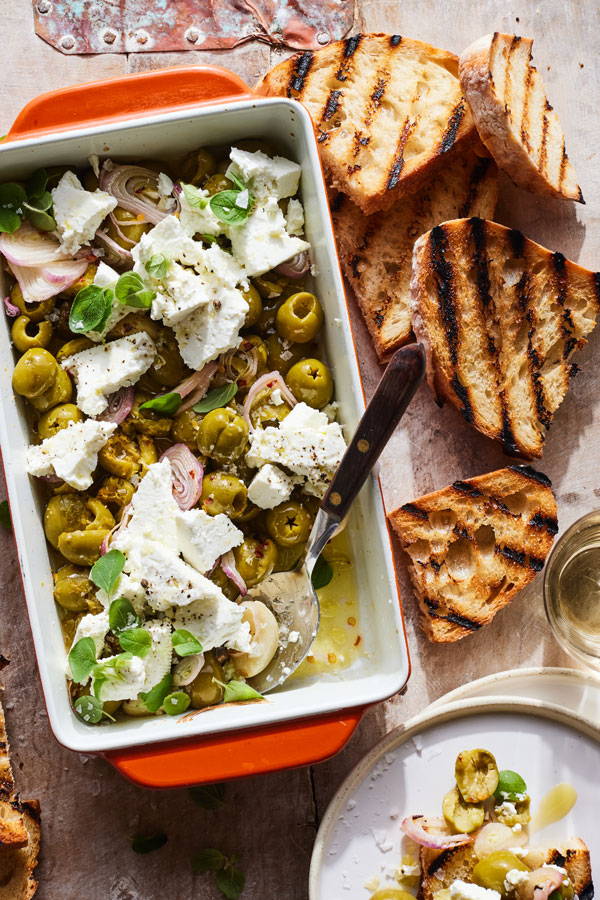 These meatballs are like no other football party food you've had before. We promise! Featuring roasted red peppers, Romano cheese and rice, these stuffed-pepper-style meatballs are sure to be a hit.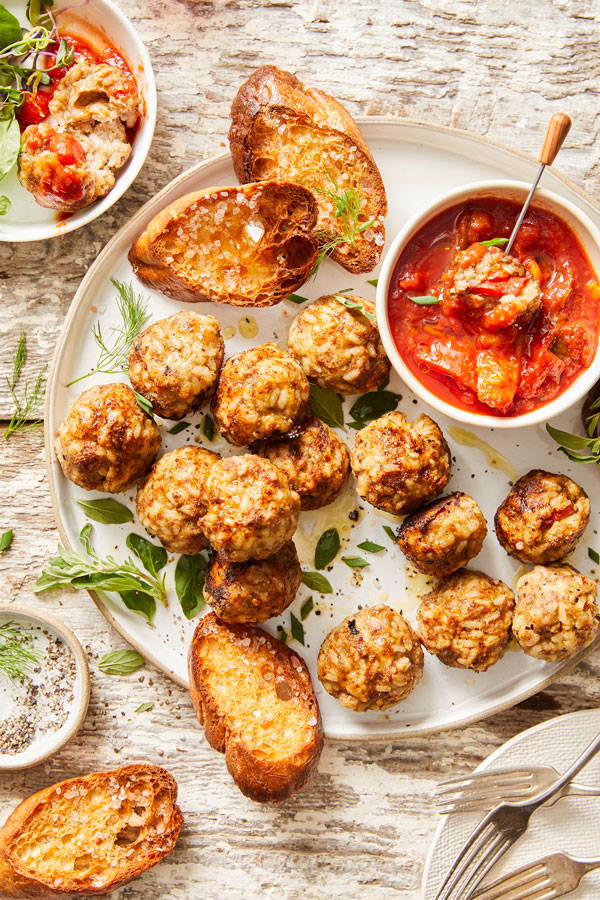 When it comes to Super Bowl party foods, pizza is always on the menu. Why go boring when you can go stuffed? These garlic-kissed pizza bites are as fun to make as they are to eat. A win-win!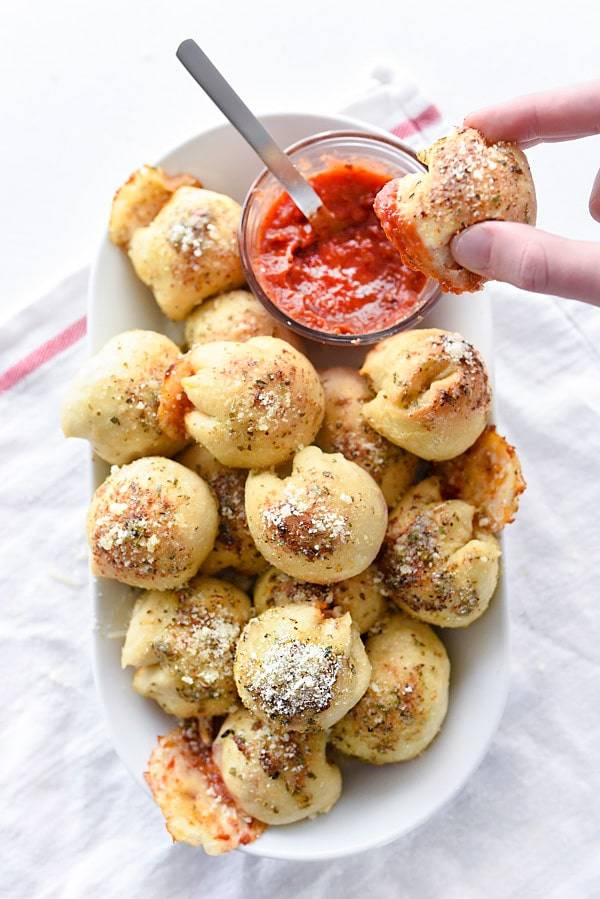 Spice up your game day menu with these cheesy, bacon-wrapped jalapeño peppers. These probably won't last until half-time, so we recommend making more than one batch.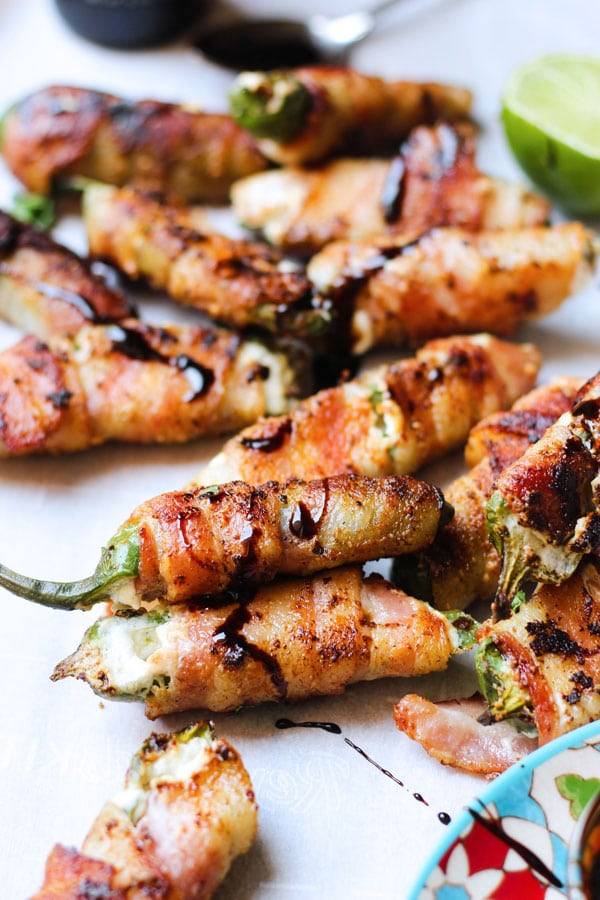 This hummus hack gives store-bought hummus a seriously delicious upgrade. Top off your favorite brand of hummus with sautéed chickpeas and spicy Italian peppers for a Super Bowl worthy bean dip.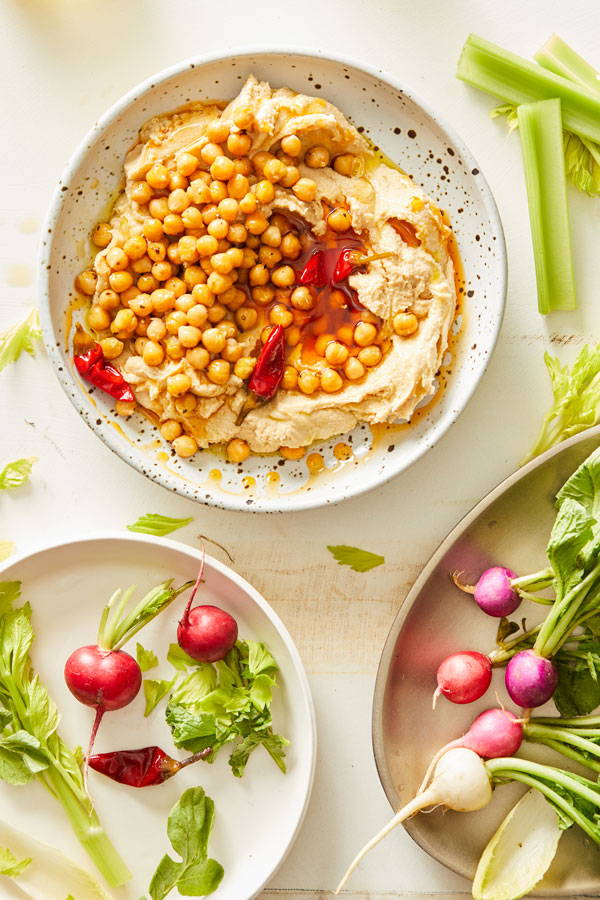 What happens when your favorite Italian foods come together with game day finger foods? This winning polenta recipe—fried up and served with tangy tomato marinara.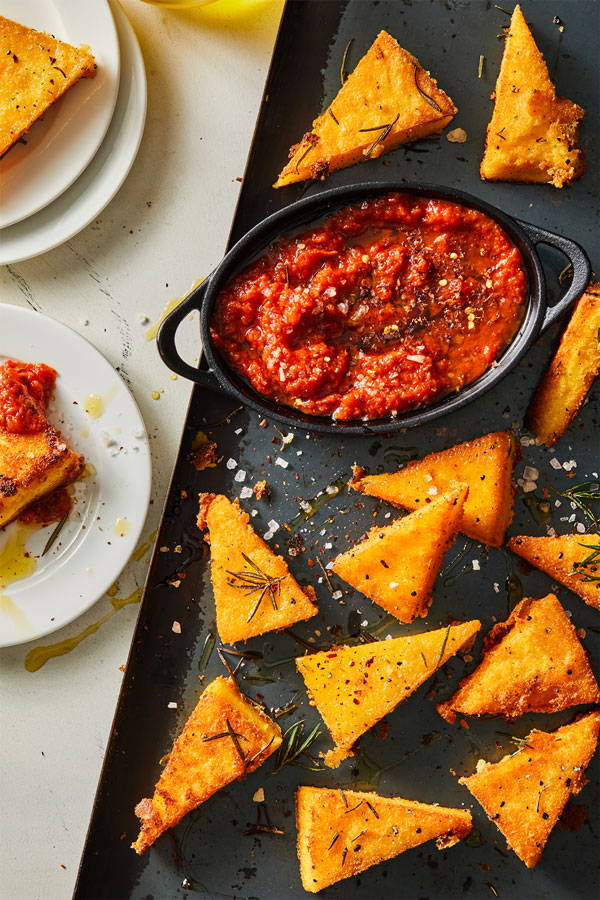 Some pizzas you just can't get delivered. This game day recipe is going to knock their socks off: spicy-sweet barbecue chicken, tangy blue cheese crumbles, hot banana pepper rings… wait, what football game?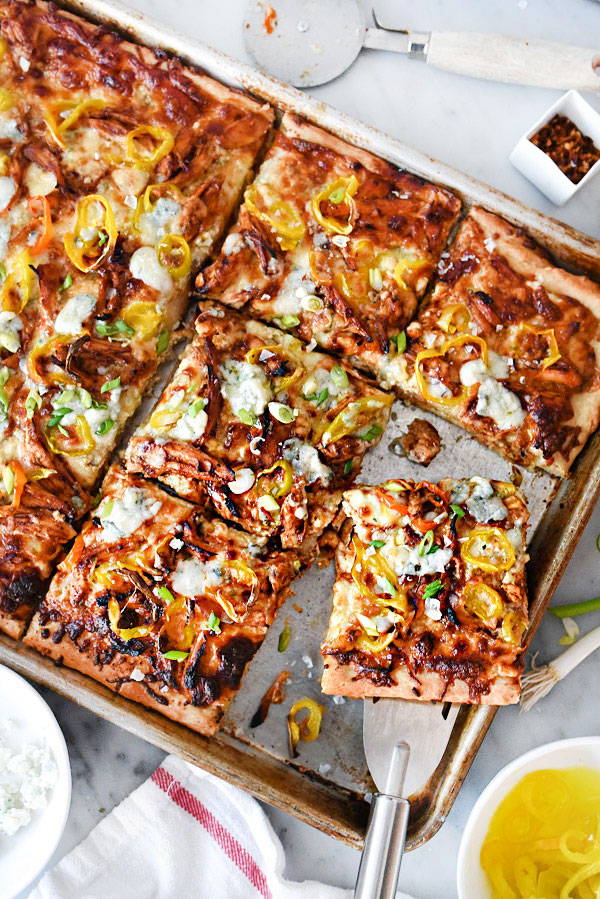 We take everything you love about Italian food and chicken wings and bring them together in this spicy game day recipe. A fan favorite, our Hot Pepper Garlic Sauce is most definitely the MVP here.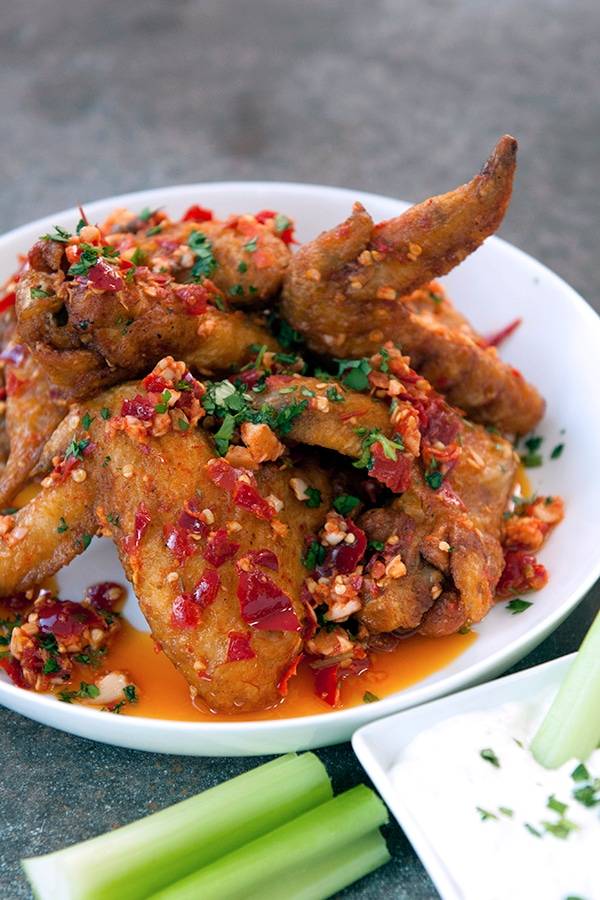 What would the Super Bowl be without a bubbling pot of chili? This game day favorite is everything you love about Southern Italian cuisine, the spicy, rich and bold flavors of peppers, tomatoes and Italian sausage.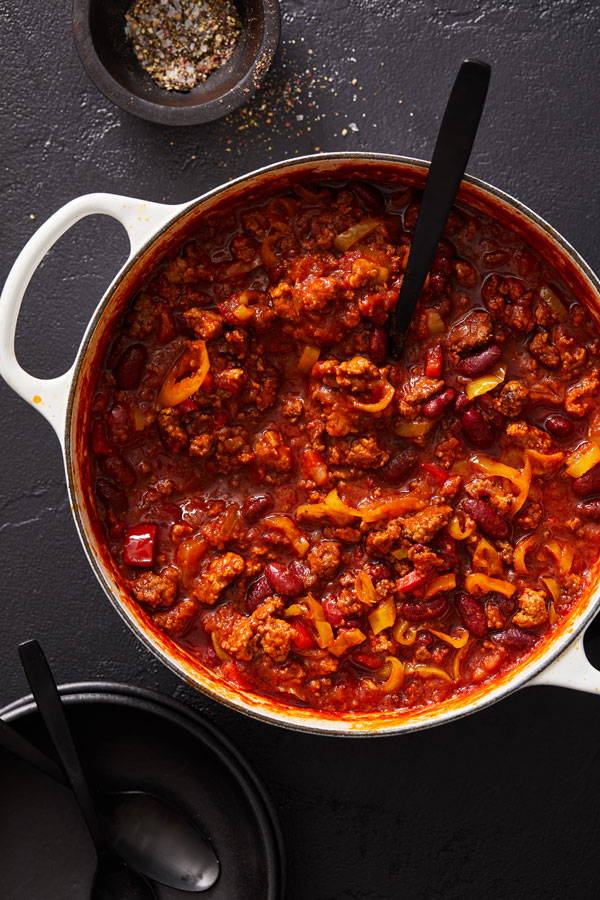 ---
Entertain with Antipasti
Visit your local Olive & Antipasti bar to mix and match their favorite Mediterranean bites—from zesty pickled peppers to briny, tart olives—to create an entertaining masterpiece perfect for Super Bowl Sunday.
Cheese Boards & Charcuterie: The Life of the Party
There's really nothing more exciting than a party tray or cheese board loaded up with pepperoni, salami, an array of cheeses, crackers, olives, pickled peppers… you get the idea. Easy to prep and ready for hearty game-day snacking, this "cheese and crackers" appetizer is among our favorite football food. Check out our sports fan favorites below & let us do the work of building the perfect spread