With our friends at The Feedfeed

Article by: Molly Adams
Photos by: Giora Stuchiner
We tasked our friends at the Feedfeed to create The Ultimate Wine & Olive Pairing Guide featuring our olives and antipasti products. Read on to learn about their favorite ways to pair wine with olives and antipasti and how to put these pairings to use at your next gathering.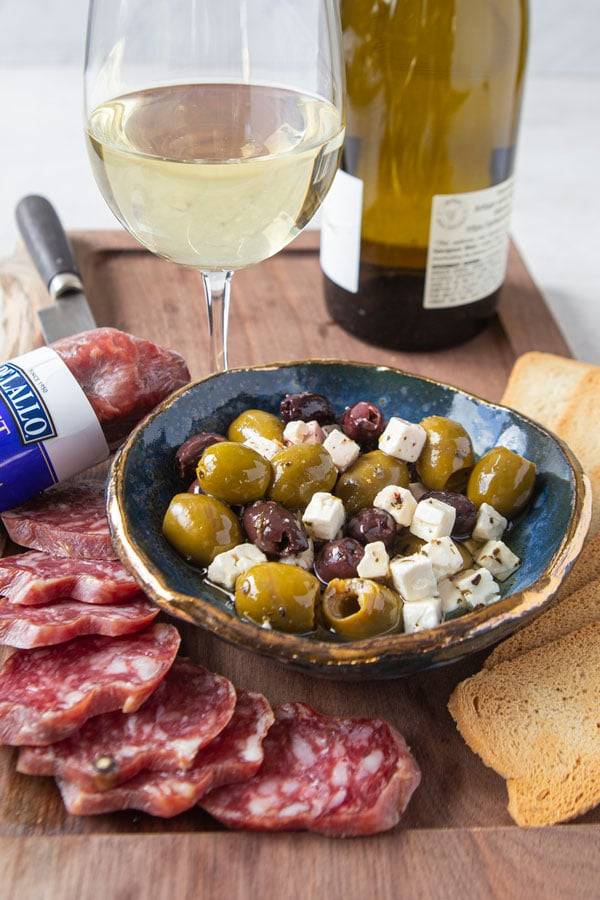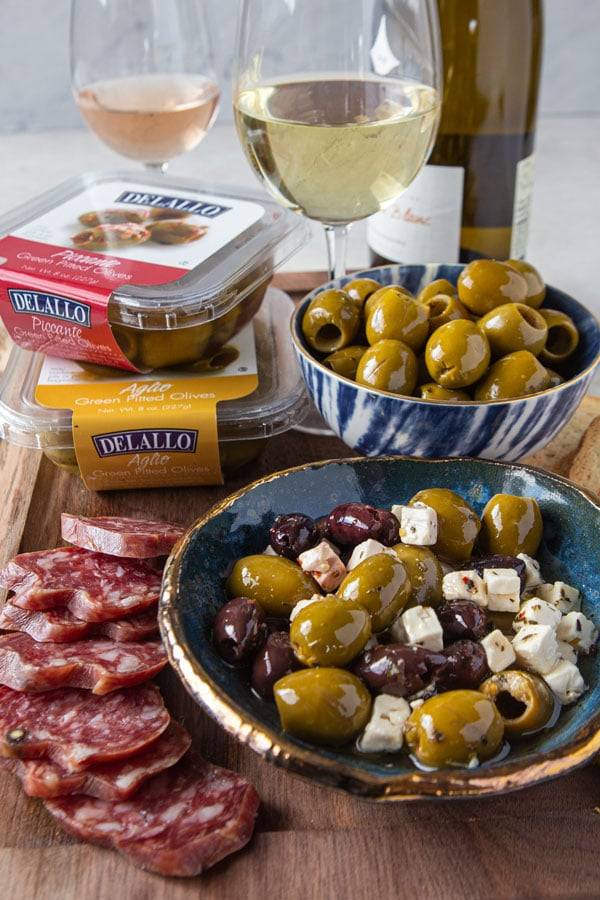 Rosé and DeLallo Pitted Olives Gigante– A bright, clean and slightly floral Rosé paired with Pitted Olives Gigante. These olives are plump, juicy and full of flavor thanks to the vibrant herbs they're packed with. The tart and buttery flavors of the olives play very well with the balance of fruit and acidity found in most Rosé wines.
Sauvignon Blanc or Sancerre and DeLallo Greek Feta Salad– Characteristics of Sauvignon Blanc include notes of fresh grass, Meyer lemon and stone fruit. Light, crisp and highly drinkable. The briny feta in the Greek salad pairs nicely with the high acid found in most Sauv Blancs.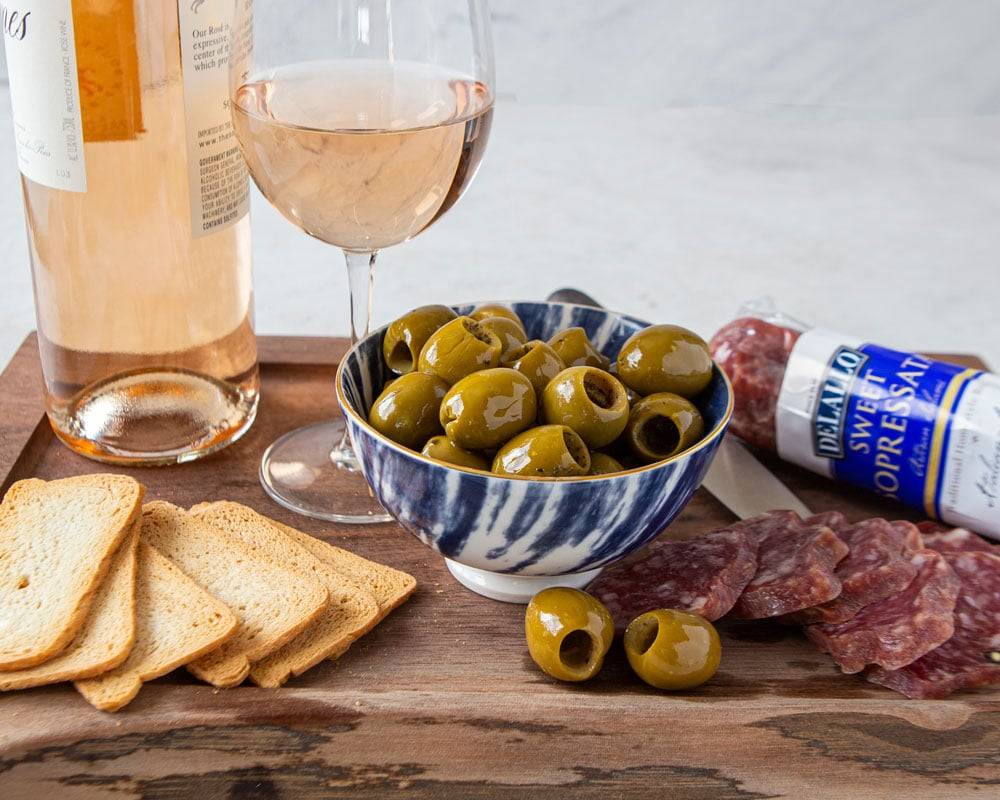 Pinot Noir and Italian Garlic Mushrooms– Pinot Noir's rich, earthy tones is tailormade for our Italian Garlic Mushrooms.


Beaujolais and Italian Roasted Tomatoes– Beaujolais is a light red wine made from Gamay grapes. It's low in tannins and high in acidity which makes it a perfect pair for our Italian Roasted Tomatoes. The mutual acidity creates a symphony of flavors that's hard to resist.


Cabernet Sauvignon and Piccante Green Pitted Olives– Bold wines deserve bold snacks. These meaty California Sevillano olives are packed with red pepper flakes for a dose of heat which cuts through the richness and high tannic attributes of Cabernet Sauvignon.