10 Delicious Recipes With Butternut Squash To Make This Fall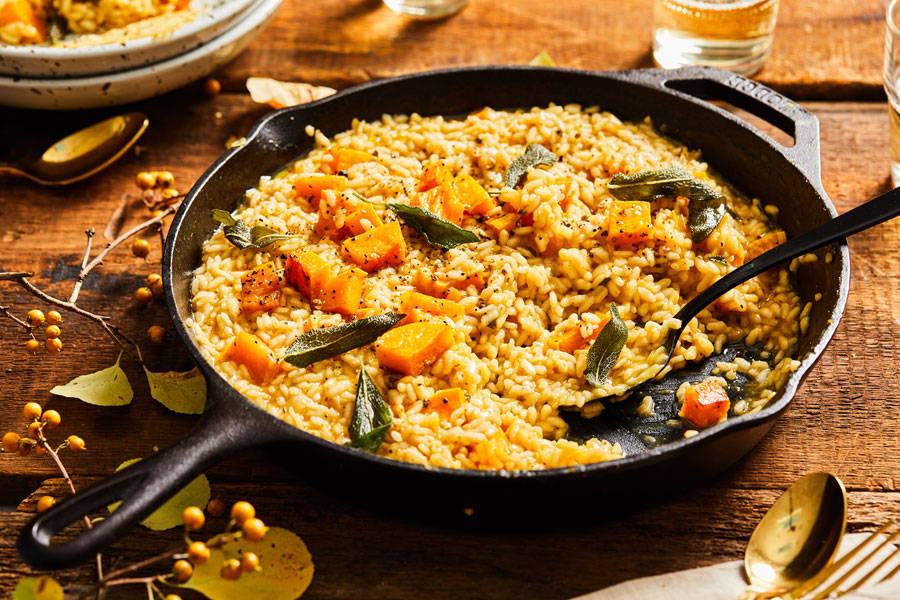 As soon as the weather chills, it's time to break out the recipes with butternut squash. This subtly sweet, melt-in-your-mouth fall vegetable isn't just tasty, it's healthy too. Whether you're looking for a seasonal side dish, a recipe for Thanksgiving dinner or just a comfort food recipe to cozy up with, butternut squash is a versatile ingredient for your favorite fall recipes.
This creamy and decadent risotto takes on the irresistible sweet and savory fall flavors of butternut squash with fresh sage, crispy pine nuts and a generous drizzle of tangy-sweet balsamic.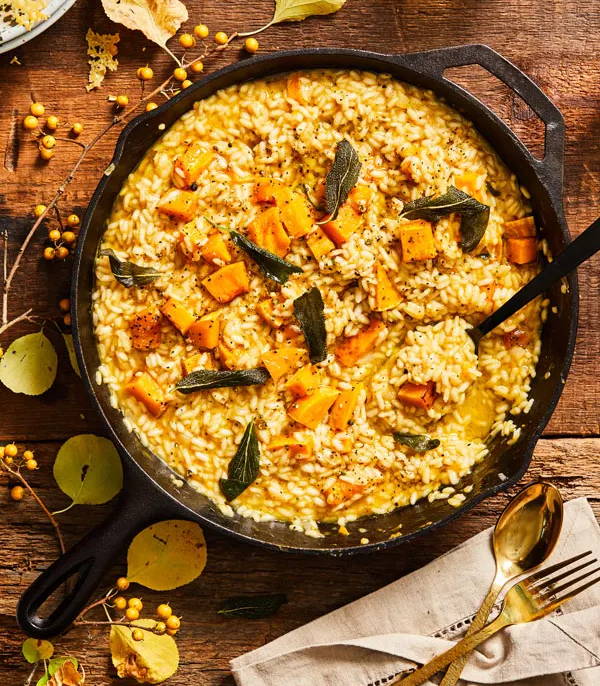 Pasta night with a fall twist, this creamy butternut squash sauce is the perfect way to dress these tender and delicious ribbons of golden egg pasta.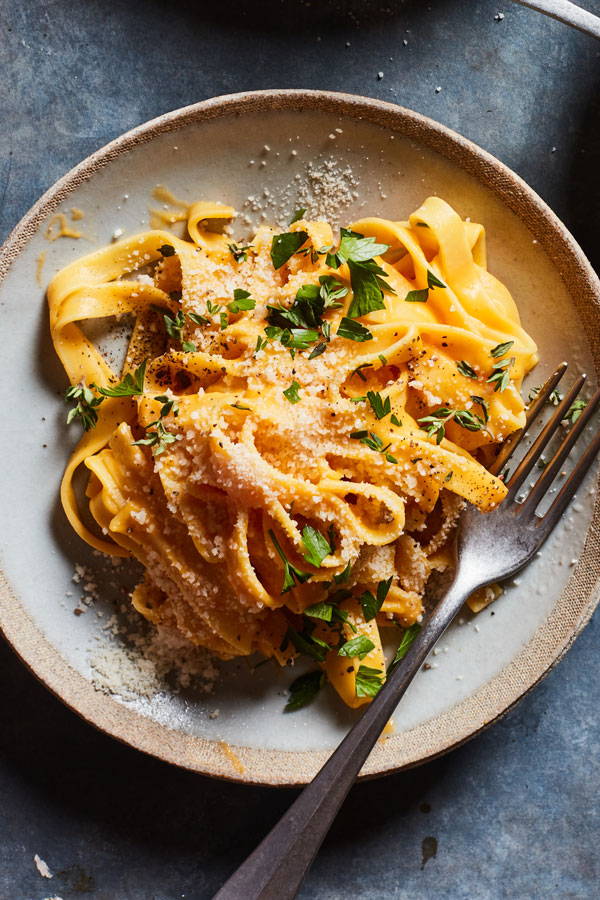 If you crave a hearty fall recipe with butternut squash, this pasta is it—earthy mushrooms, fragrant fennel and pleasantly bitter chard with fun twisty Shellbows.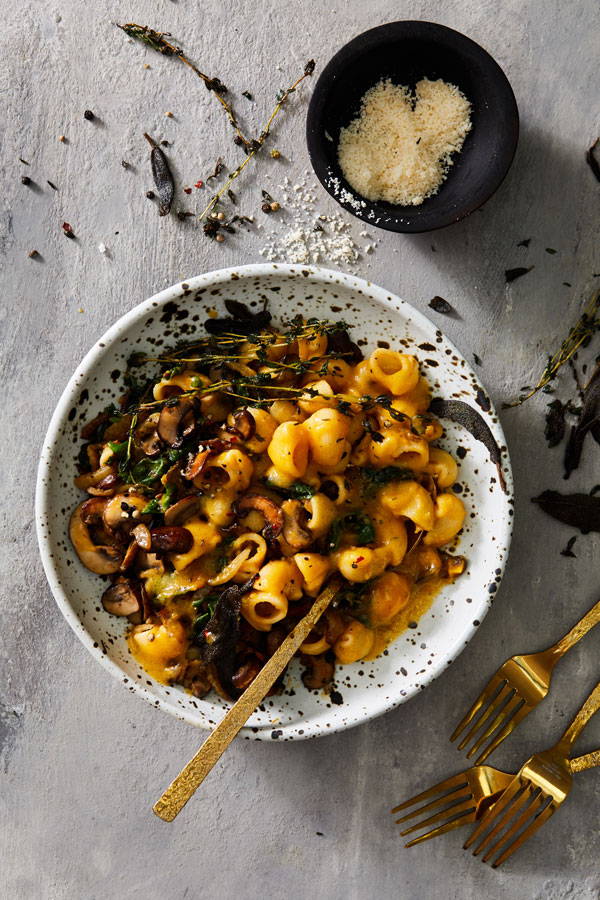 Give your favorite cheese tortellini and autumnal spin with this creamy butternut squash and sage sauce.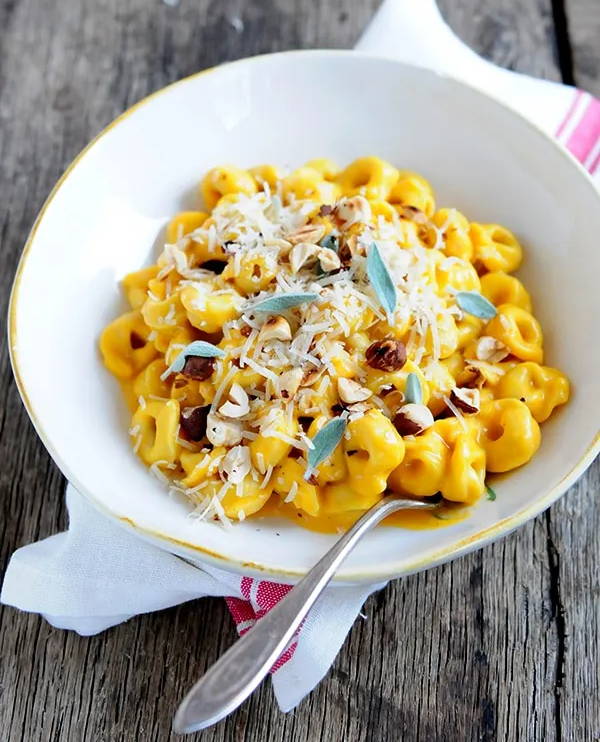 Top your pie with bites of sautéed butternut squash, savory pancetta and aromatic sage for a fall pizza recipe they won't soon forget.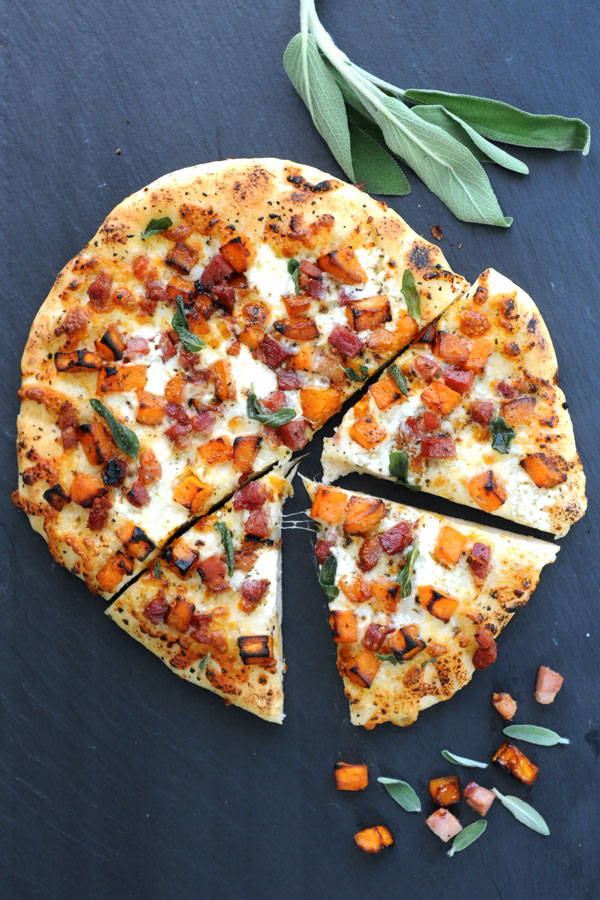 Mac 'n cheese is always decadent but this grown-up gourmet baked pasta takes it to a new level with creamy butternut squash, roasted sprouts and an incredible buttery cracker topping.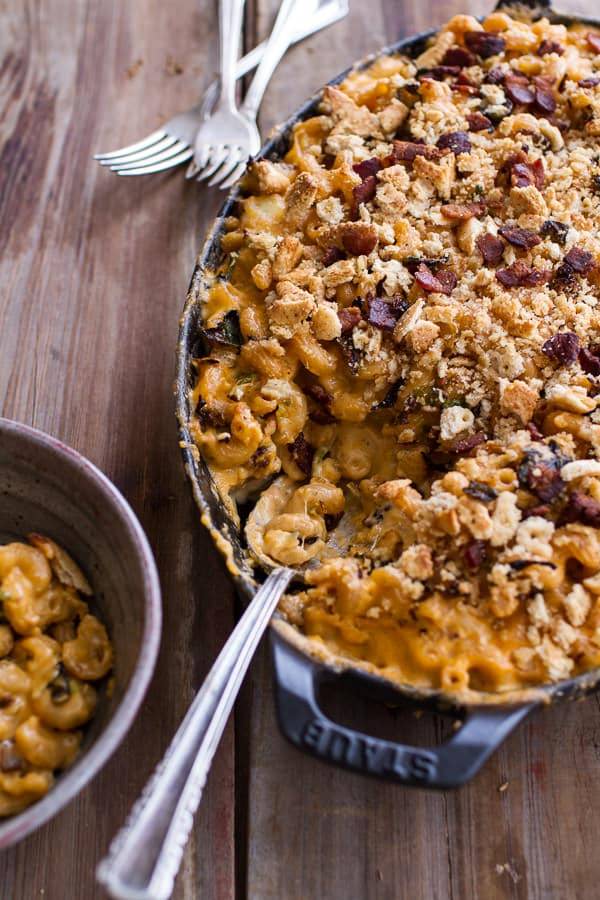 This classic Italian pasta dish gets a delicious fall makeover with roasted butternut squash, salty pancetta, fresh garlic and kale.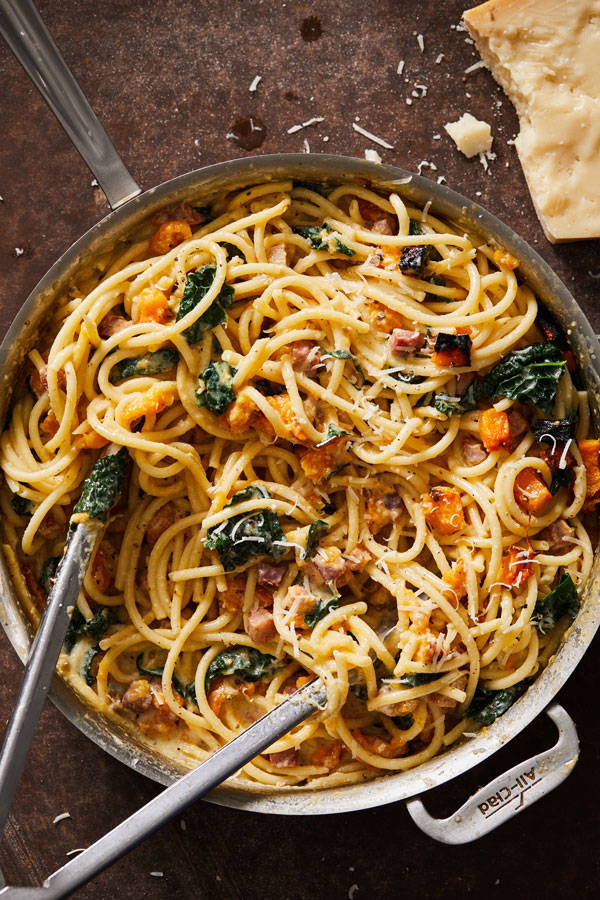 The ultimate fall comfort food, this butternut squash recipe stars pillowy potato gnocchi with zesty crumbled sausage, fresh herbs, dried cranberries. We love this one for a Thanksgiving dinner entrée or side dish.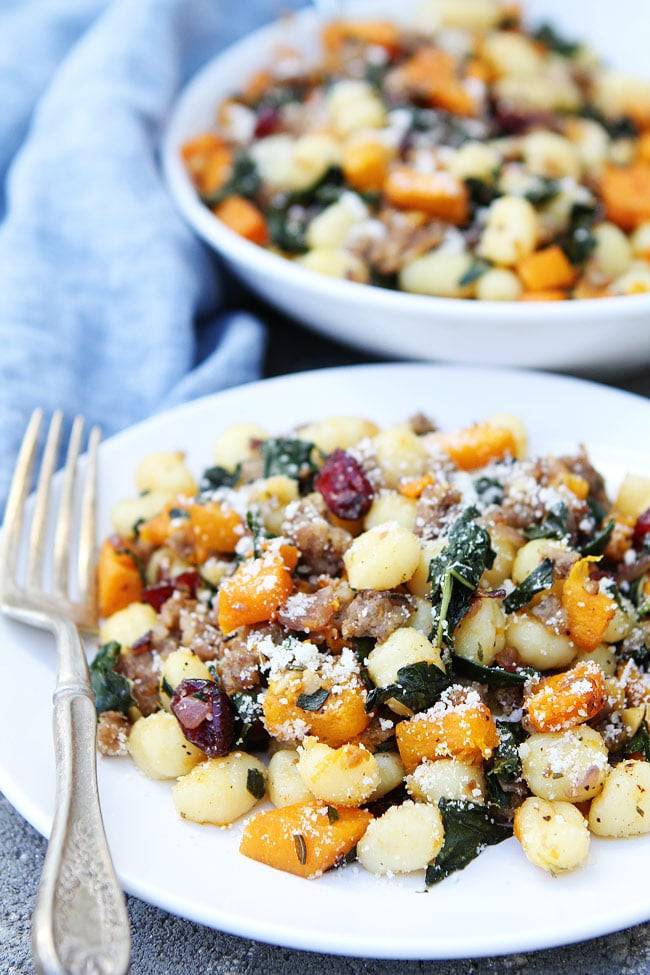 The weeknights can be hectic, so save this homemade pasta recipe for a chilly fall weekend. We promise the extra kitchen will be worth it!
Summertime is a state of mind with this garden-inspired whole-wheat pasta recipe. Fall flavors like butternut squash and hearty Italian sausage come together with fresh cherry tomatoes and broccoli rabe for the best of both seasons.